It was almost exactly 50 years ago, back in April of 1962 that the very first Shelby Cobra debuted at New York Auto Show.  This was just a short time after that first AC chassis was shipped from the UK and quickly fitted with a small block Ford V8 in the back of Dean Moon's shop in Santa Fe Springs, California.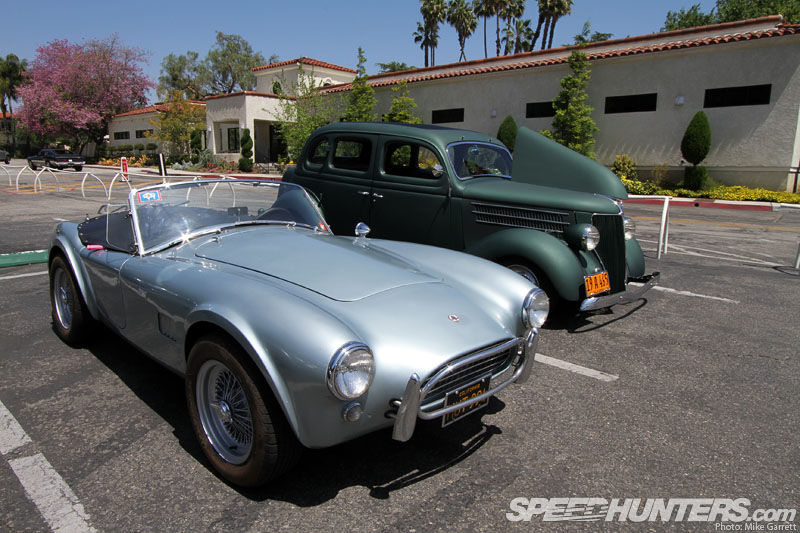 In the 50 years since then, the Shelby Cobra has become an automotive icon. From its early success in competition, to its current status as highly desirable collector car, and of course the thousands of replicas and modern reproductions it has spawned – the Cobra is a legend.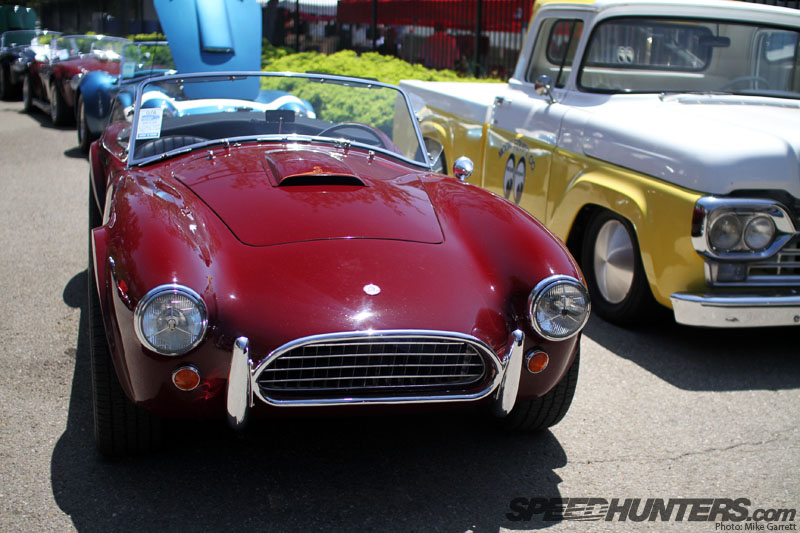 Among the celebrations being held this year to mark the 50th anniversary of the Cobra, was the Ford Shelby Cobra Reunion hosted over the weekend at the NHRA Museum in Pomona.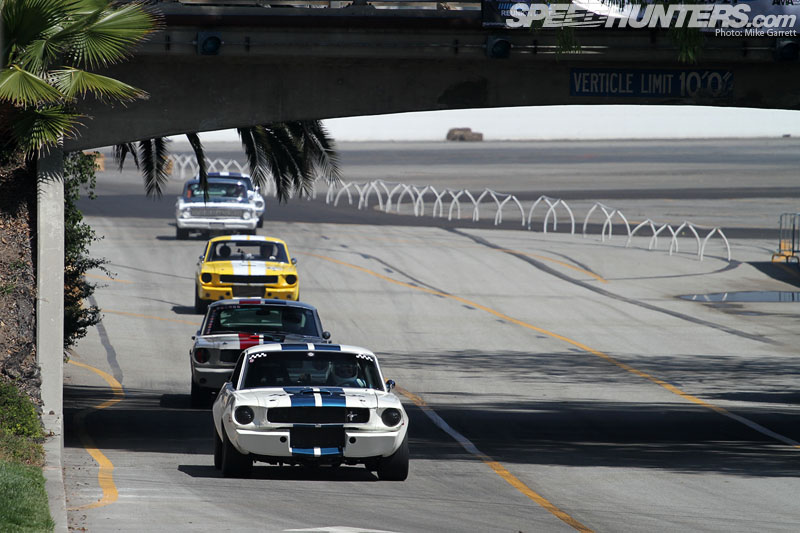 Now you might be wondering why a museum dedicated to drag racing would host an event for a car that's known primarily for road racing. If you saw my retrospective last week, then you'll remember that Pomona was also home to a thriving road course at one time.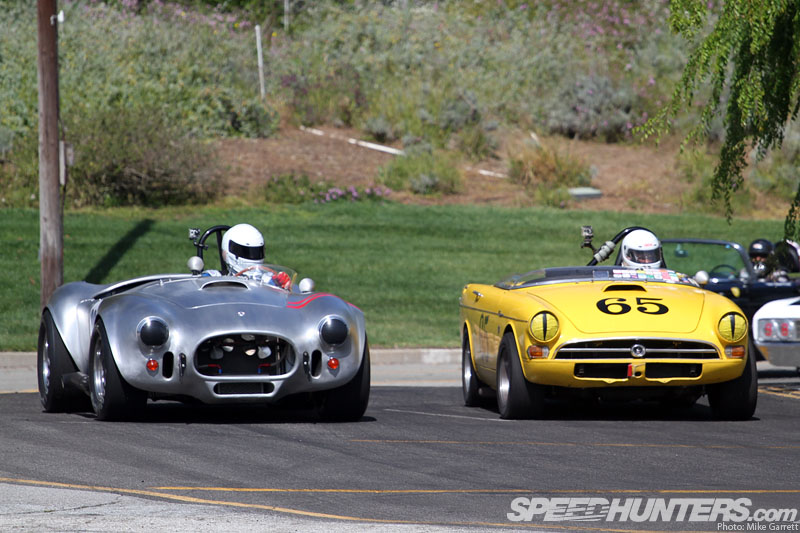 In order to truly make the FSCR memorable, the old Pomona Road Course was revived for the weekend and was once again filled with the sounds of cars classic machines driven in anger.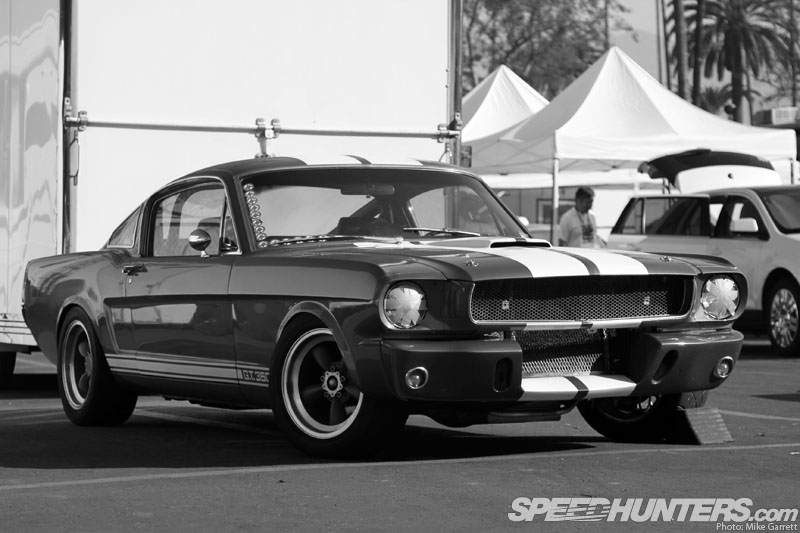 It wasn't just Cobras that were invited, but all types of Shelby vehicles as well as other Fords and Ford-powered vehicles. Naturally there was a huge turnout among Shelby Mustang owners, many of whom came to run their cars on the historic Pomona course.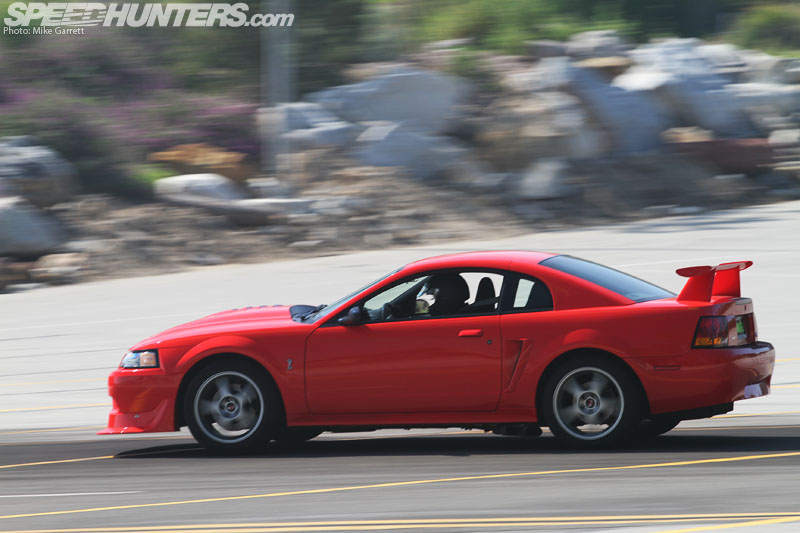 The mix also included modern entries like this 2000 Mustang Cobra R. I remember seeing one of these at an auto show back in 1999 I have to say its very strange to think the high tech '00 Cobra R is now nearly 13 years old…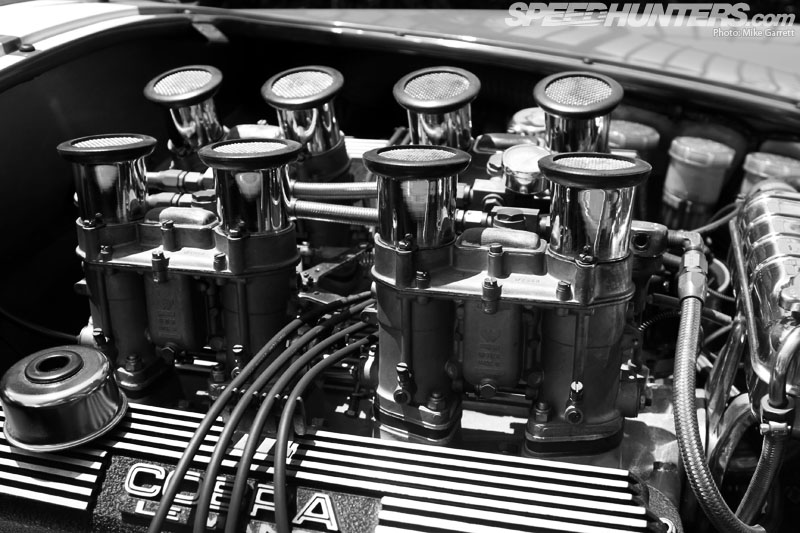 Whether it was classic or modern, I don't think I've seen a more impressive collection of competition-bred Fords in one place.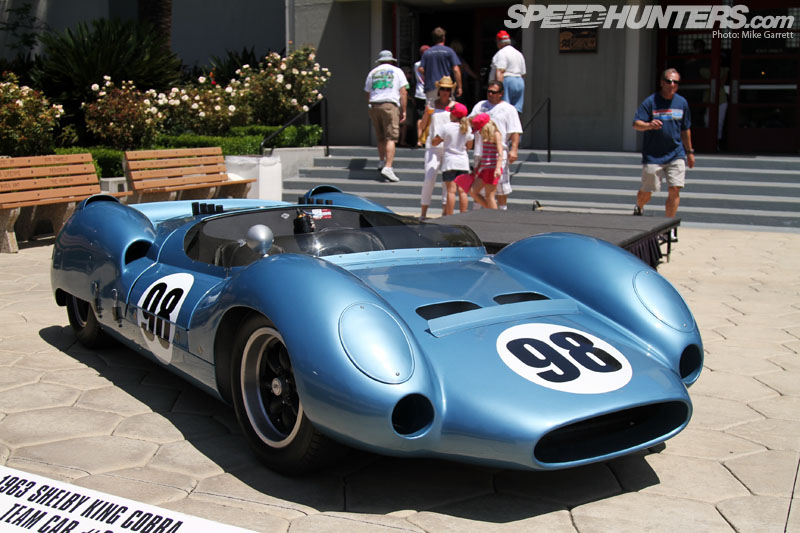 There were many historic race cars that had been gathered for the reunion including this '63 King Cobra – the mid-engine machine that Carroll Shelby built for USRRC competition in the early '60s.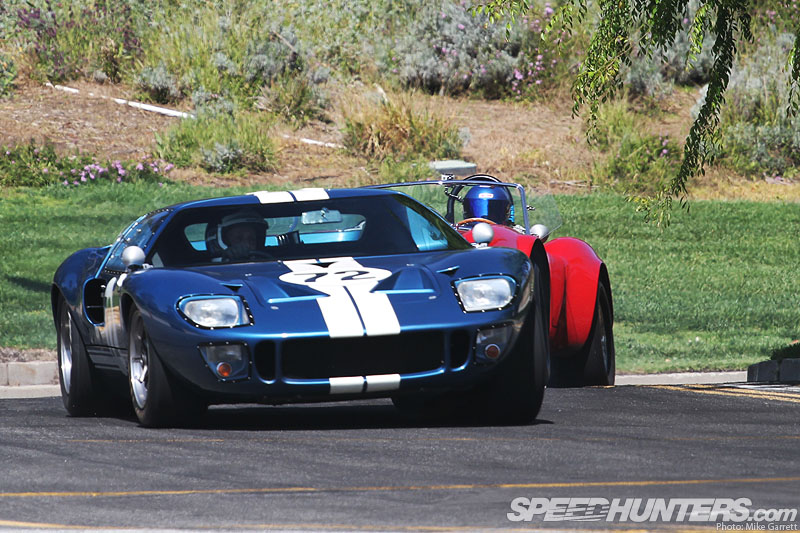 Naturally, the original Ford GT40 played a large role in the festivities…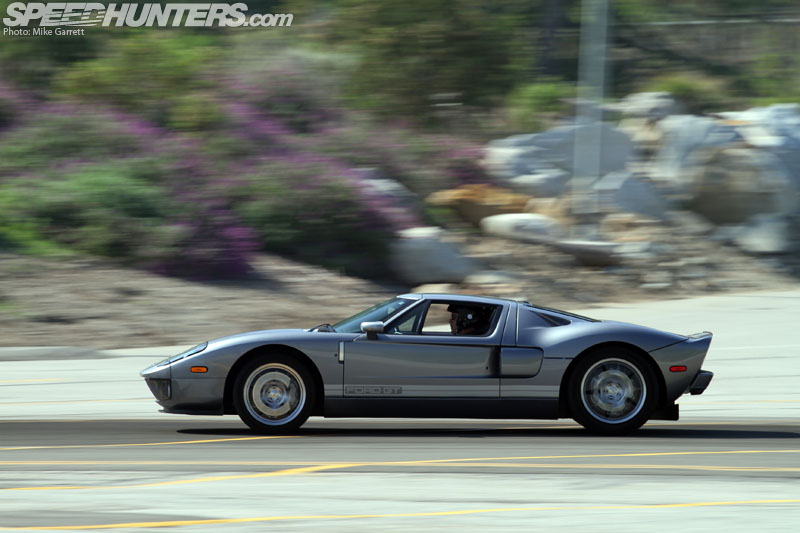 …as did its modern interpretation- the Ford GT.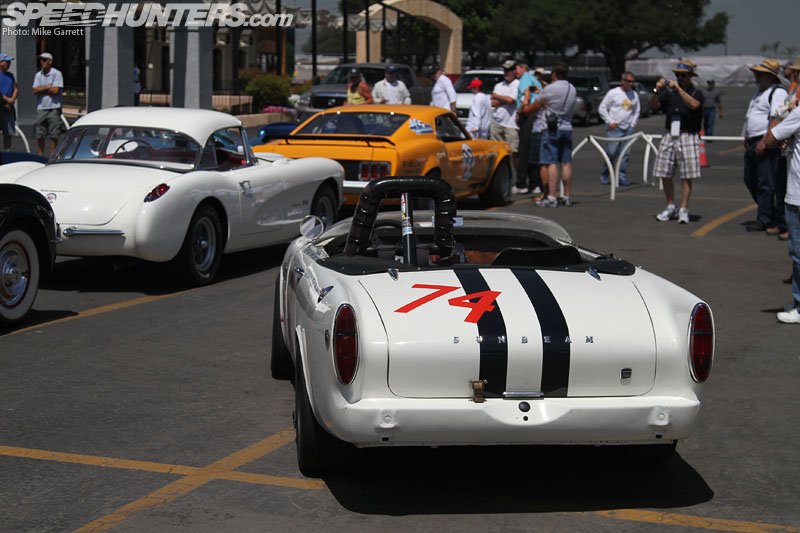 Other entries included examples of the Sunbeam Tiger – a car that pretty much owes its existence to the success of the Shelby Cobra.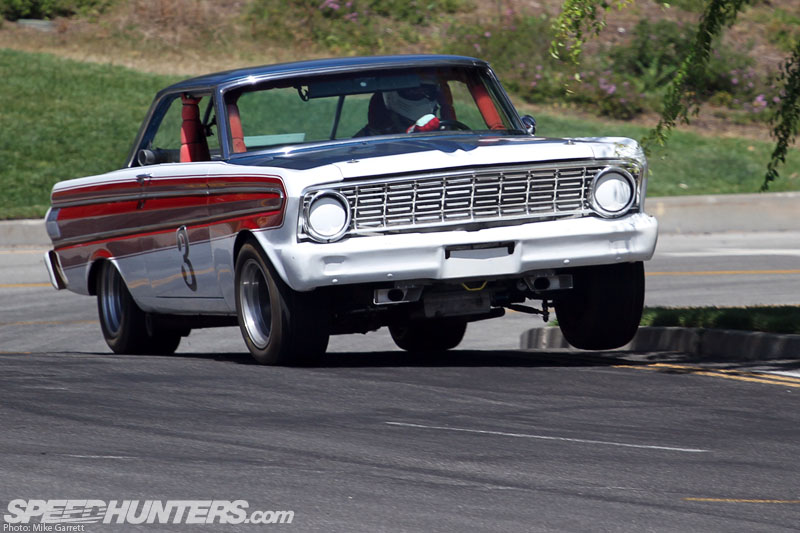 One of my personal favorites and one of the more unique cars running on the track was this tough little Falcon touring car. Wheel's up!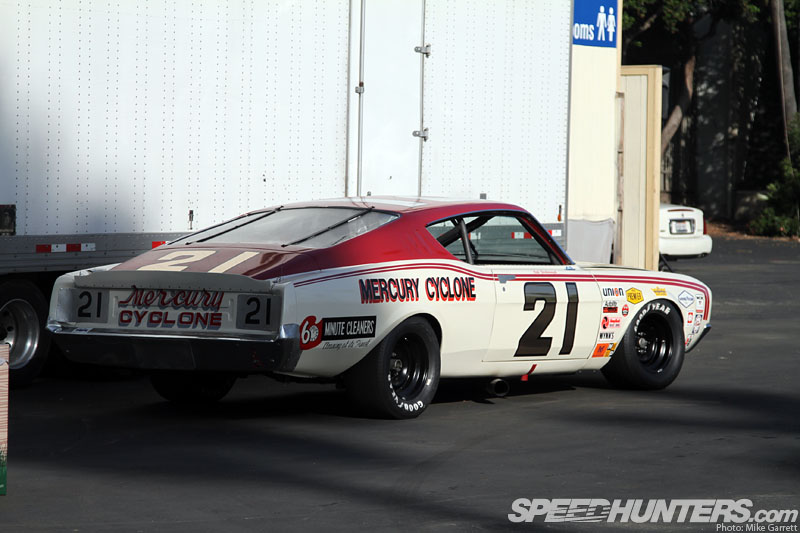 Glorious vintage stock cars? They were getting in on the fun as well.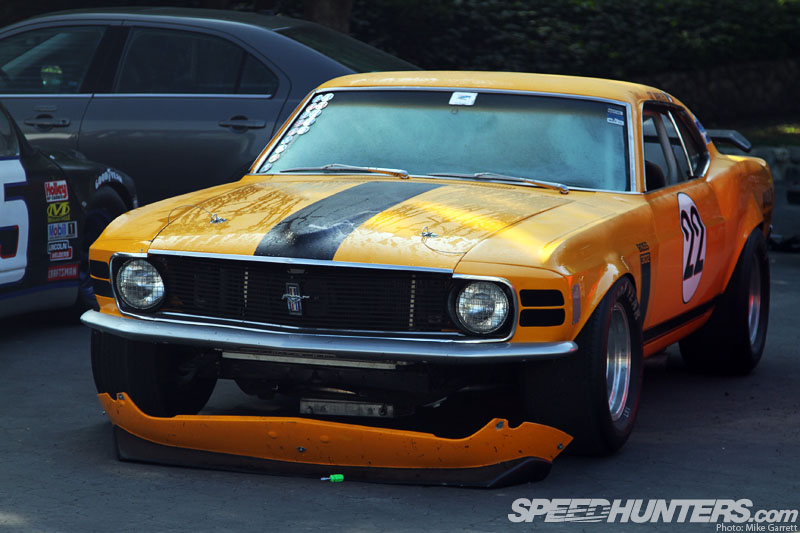 This was essentially an all-star gathering of Ford's and Shelby's racing greats. Not just the cars, but the drivers as well. Attending the festivities were names like Pete Brock, Parnelli Jones, Bob Bondurant, and more.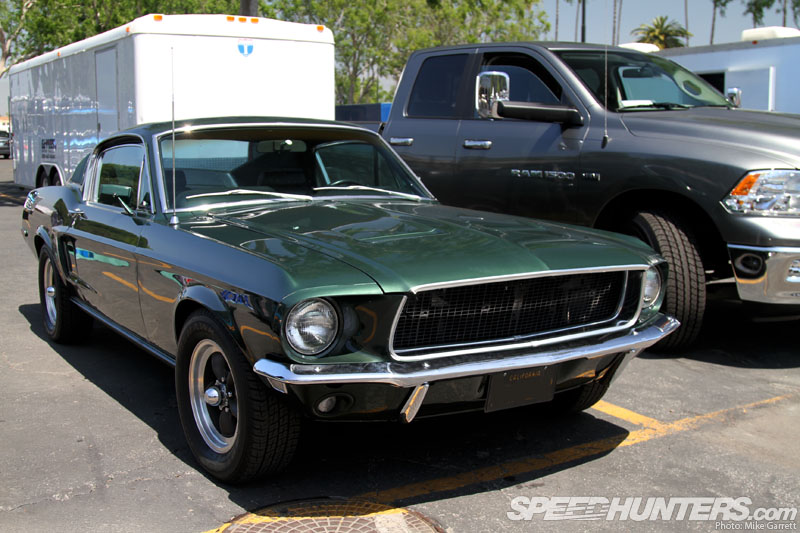 It seems that even the ghost of Steve McQueen couldn't be kept away from this one…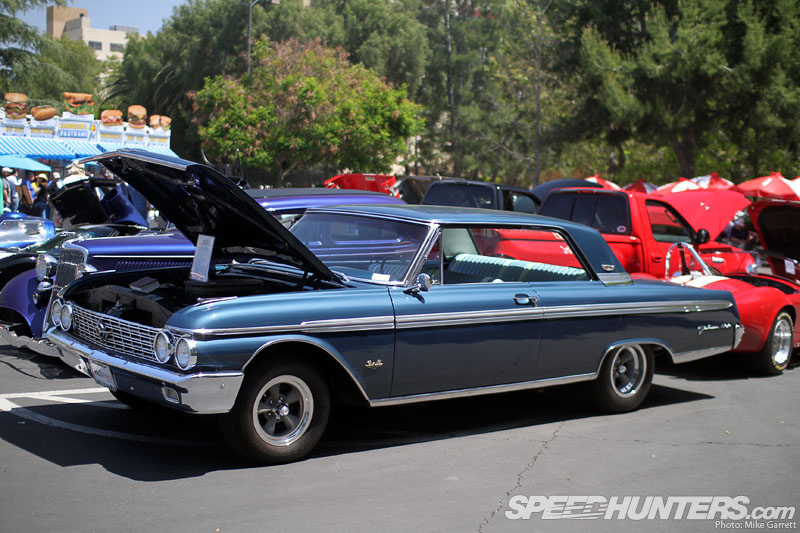 The show 'n shine area in front of the NHRA Museum included a variety of Ford vehicles, like this minty 406-powered Ford Galaxie hardtop.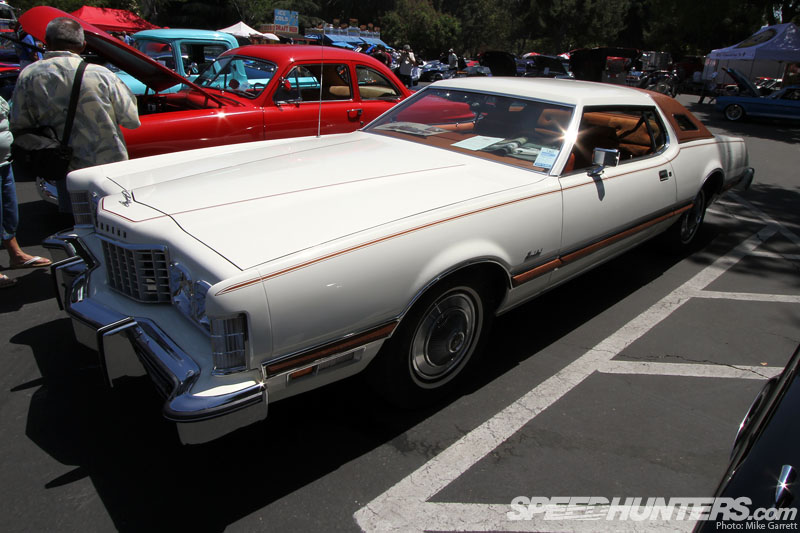 No, not all of them were "competition-spec". Are enormous 1970s luxo-barges like this Thunderbird going to be the next big thing?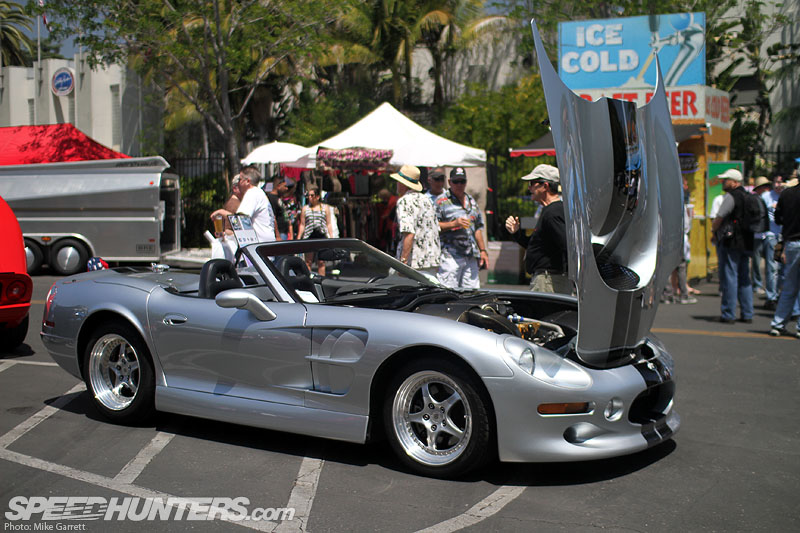 Of course not every vehicle at the reunion was Ford-powered. Here we have an example of the Series 1, the Oldsmobile-powered project that Carroll Shelby designed and produced in the late 1990s. You don't hear about these things much these days, but still an impressive machine.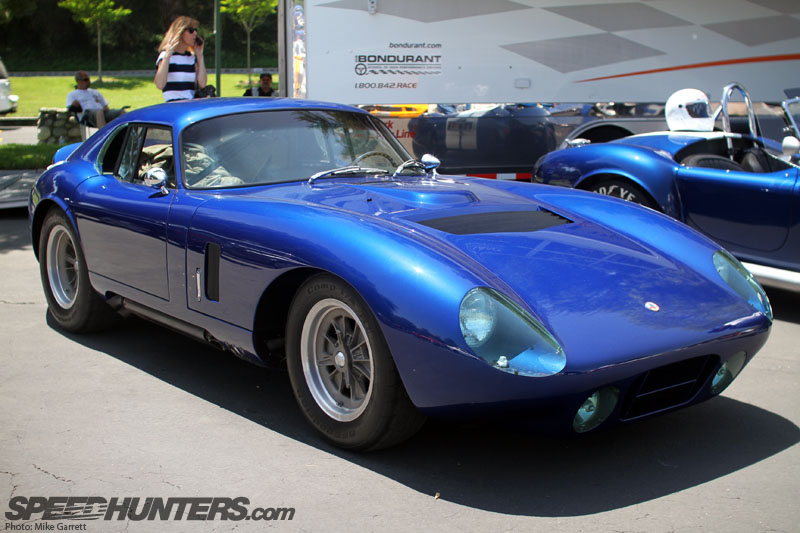 The Daytona Coupe and its replica variants could also be found in the crowd.  Seeing all of these different cars gathered in one place really helps one appreciate the contributions that Shelby has made to motorsport history.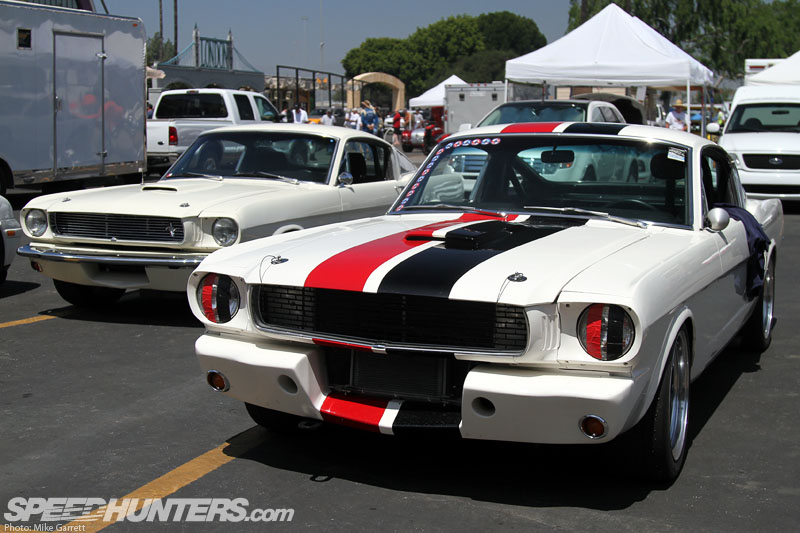 Plus the fact that many of them came out to be punished on the road course just made the reunion that much more special.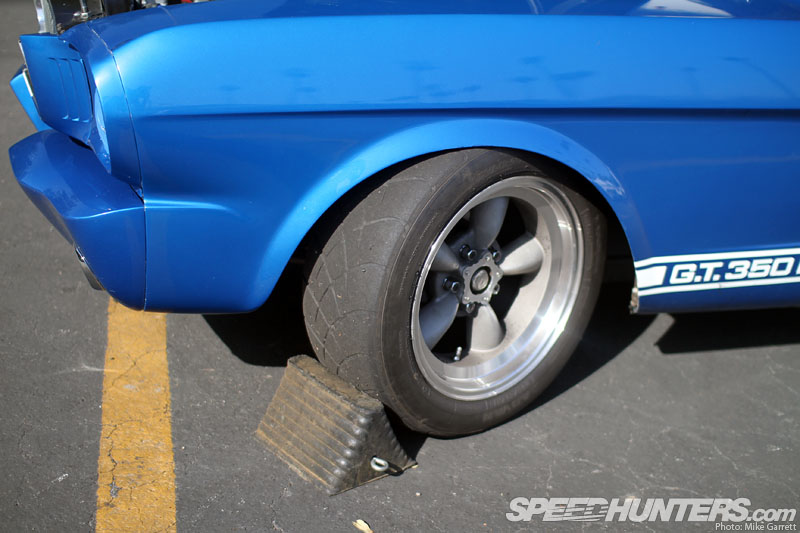 G.T.350 ready for action.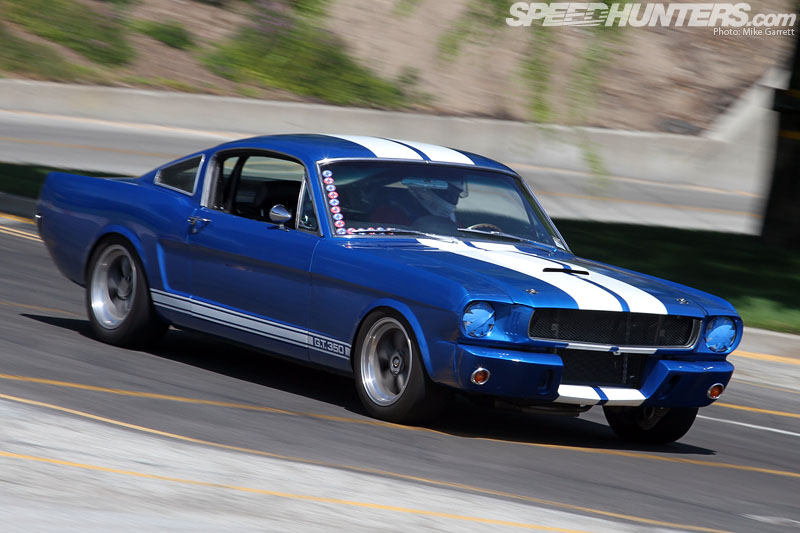 As with any vintage racing event, the audio experience alone was worth the trip. Whether it was the small block scream of the aforementioned G.T. 350…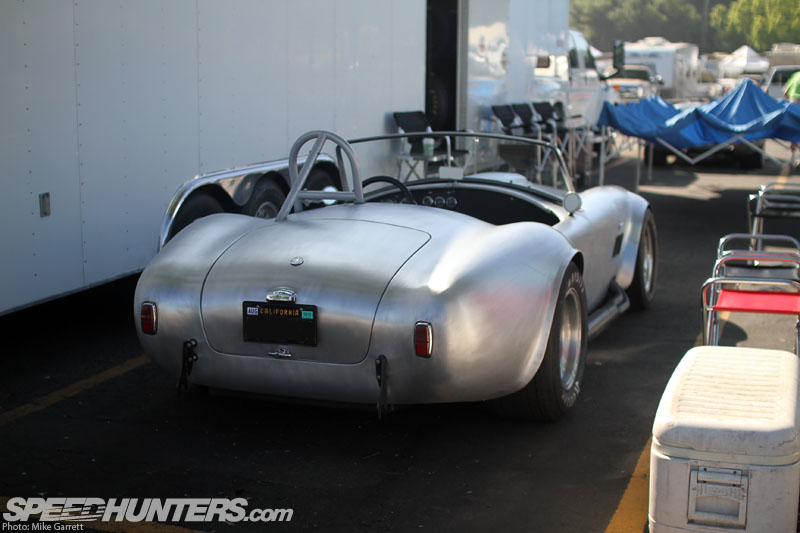 …or the unmistakable thump of a 427 Cobra.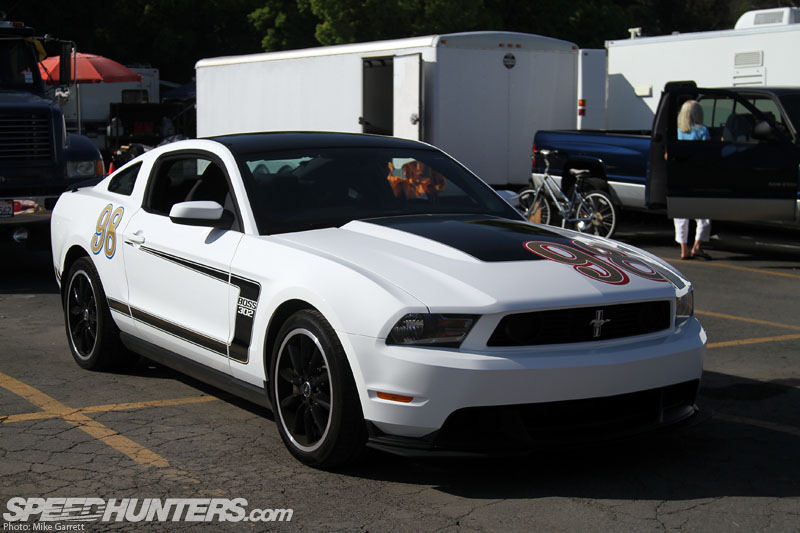 The new Boss 302 Mustang also packs a pretty wicked exhaust note itself. Not as raw as the older cars, but still pleasing to ears. I want one badly…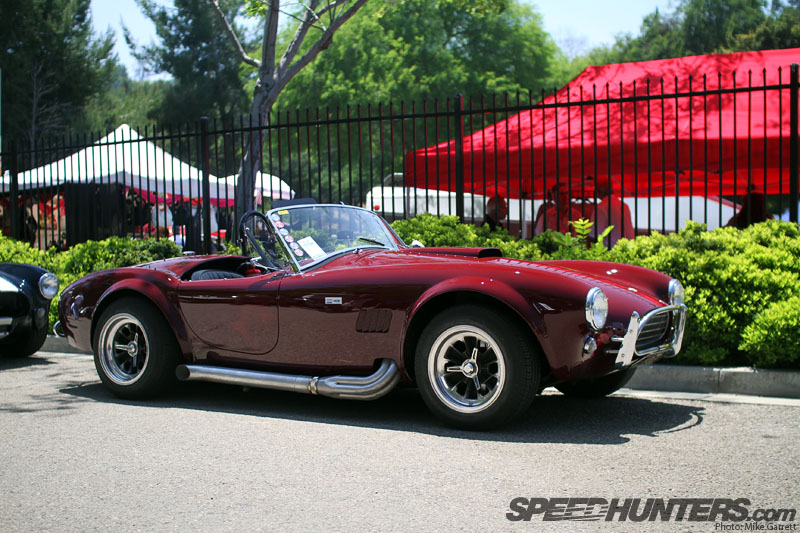 The performance of the Shelby Cobra is world famous, but sometimes you forget just how great these cars look. There's just something about that classic British body with those beefy sidepipes…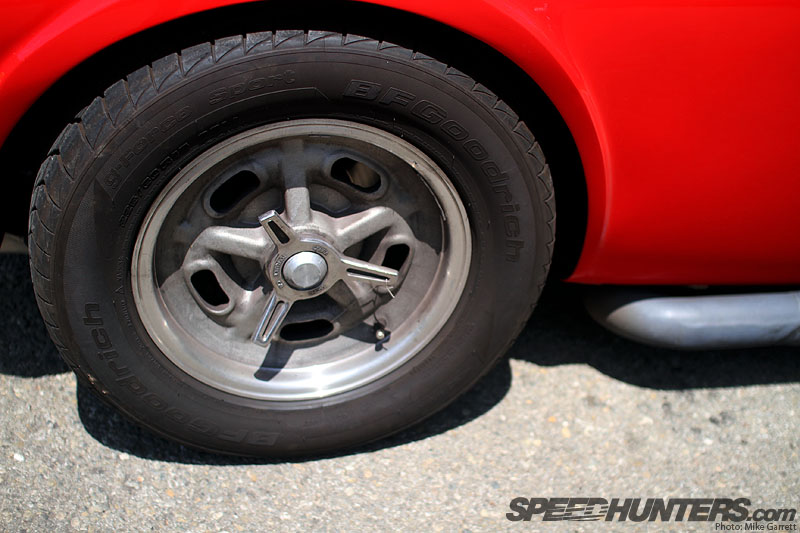 Throw in a set of period mag wheels and you have the complete package.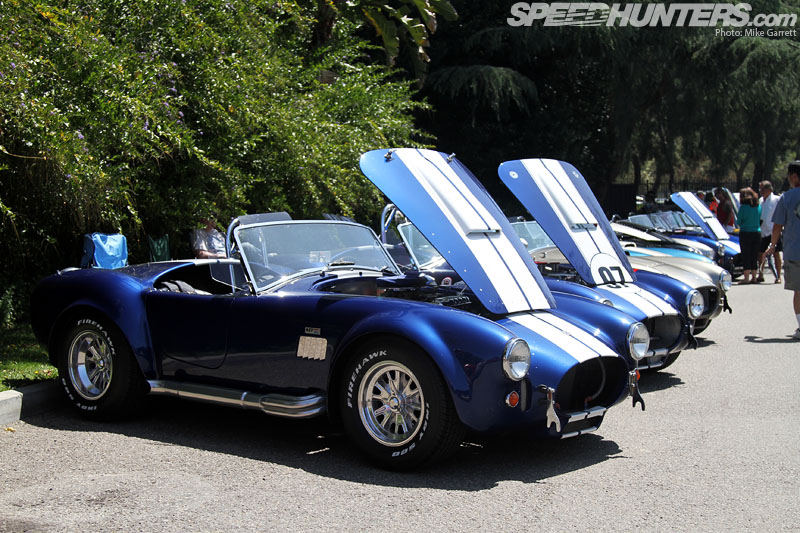 Of course just within the Cobra family itself there are so many different styles. Wide or narrow, small block or big block, race or street. I'm no Cobra expert, but seeing so many together in once place makes it a lot fun to pick out the differences on each.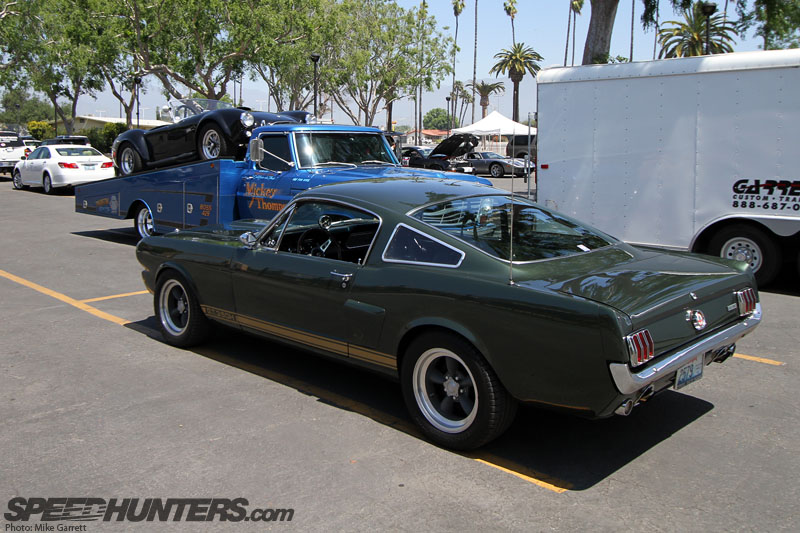 The same goes for the Shelby Mustang community. Some are the real deal, some are convincing replicas, some are babied while others eat up tires and make beautiful music on the track.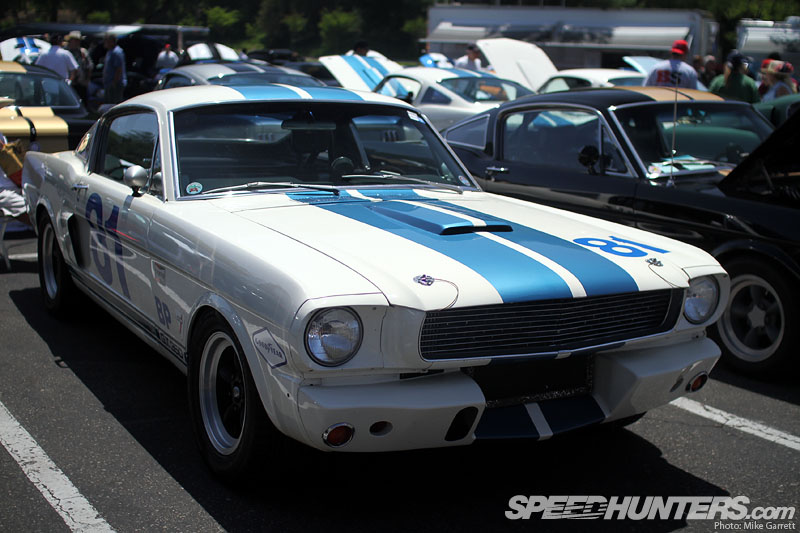 It's time to wrap up this intro post now, but I'll be back shortly with more from the Ford Shelby Cobra Reunion, including a closer look at the fabulous road racing portion of the event.
-Mike Garrett
More Shelby Stories on Speedhunters
SO...where are the pictures of Dodge Shelby? I know there was on on track, as fast of faster than some Fords!!
Did you take any pictures of a McLaren orange/navy blue 67 mustang coupe? Its my dad's car haha he's had it longer than he's had me.
ford power! nothing I like more than some old school muscle
I went to the reunion but for some lame reason, spectating was a million miles away from the track so I couldn't take any decent pictures of the cars driving. I'm not sure but I think it was because barriers weren't present so it was possible for the cars to run off course and possibly hit a spectator. It was cool meeting you Mike.
PS Speedhunters should sell some Speedhunters camera straps :)
#21 Mercury is some kind of good looking