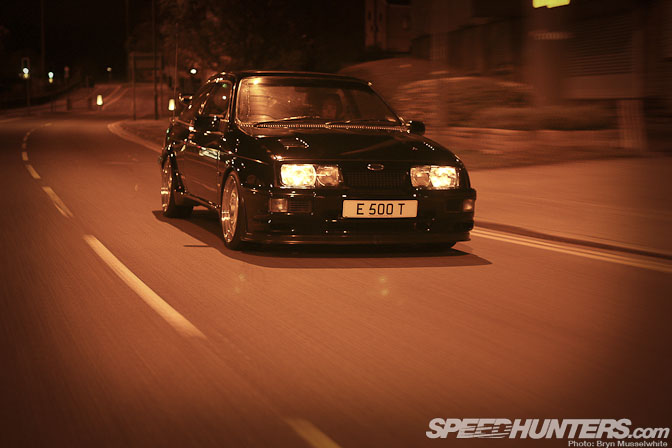 Hello my name is Bryn, I like the colour blue and Chinese food (because it's open late at night). Here are a random selection of pictures I've had the pleasure of taking and a story to go with none of them, I can't give all my Aces away now can I?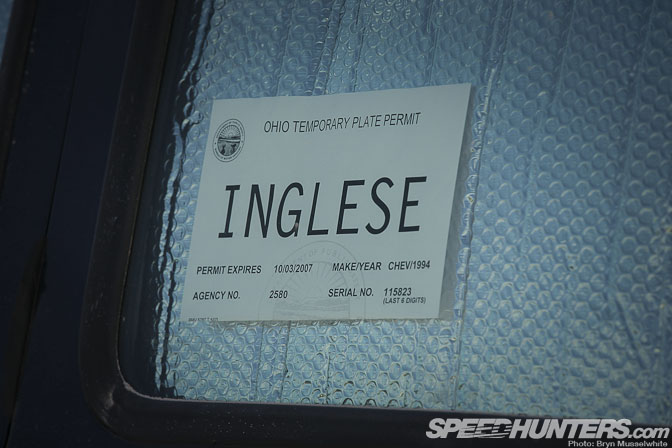 Late July 2008 was hot in the eastern United States, at least it felt hot for a white guy born in London and grown in the South West of England. In a little under three weeks, based in Columbus Ohio I managed to spend what I consider to be a large amount of money on a 1947 Ford Tudor which had been crudely fitted with a 302ci Mustang sourced V8. There was a C4 auto box and column change, a GM ten bolt rear axle and some of what I can quite honestly say is the worst fabrication work I've ever seen. I loved it.
I worked on it most days to try and make it roadworthy, bearing in mind I'd driven it the 100miles from Cincinatti back to Columbus, with no gauges, lights, rear brakes and front geometry that was mismatched by measurements that included inches. The searing heat of those weeks brought storms, so I'd sit on my friend's porch supping beer and flicking through the Jegs catalogue, no coincidence that they're based three miles from that seat.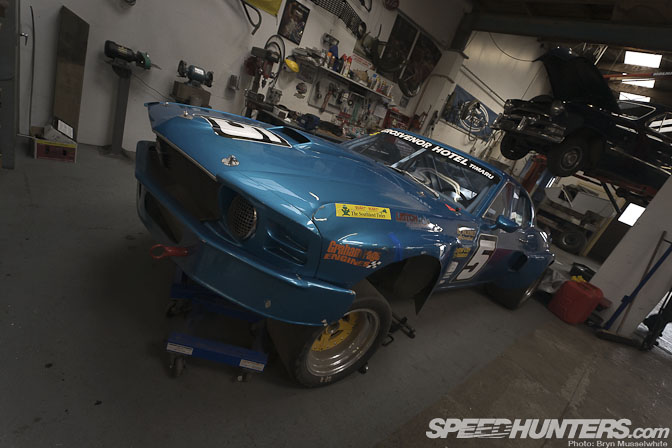 With over one hundred separate jobs completed, I headed up Interstate 71 to a planned stop at Summit Racing, then on to Dubois in PA to stop off with another friend. Leaving Dubois the 80 was my Two Lane Blacktop, my Hot Rod, the roadside distractions were my American Graffiti. Sure they're clichés and trust me I'm well aware of that, but they're clichés because they're true. Then this happened, I was rolling along at roughly 75-80, the engine sounded happy at this speed and it was fast enough to keep some air coming through the cabin with temperatures approaching the 90s, with humidity to match. I started to close in on an EG Civic, he was on my right hand side, low and banged about it sat right. The driver caught sight of me in his door mirror and started to wander across in to my path, his eyes pinned on the mirror, oblivious to the road. I let off the throttle and eased myself across to the left as far as I could, when he realised what was happening he swerved back in to his lane and spun his head round at me, back at the wheel and then back again at me as we level pegged. With the steering wheel wedged true with my knees, I threw him a double thumbs up and his face exploded in to a wide grin.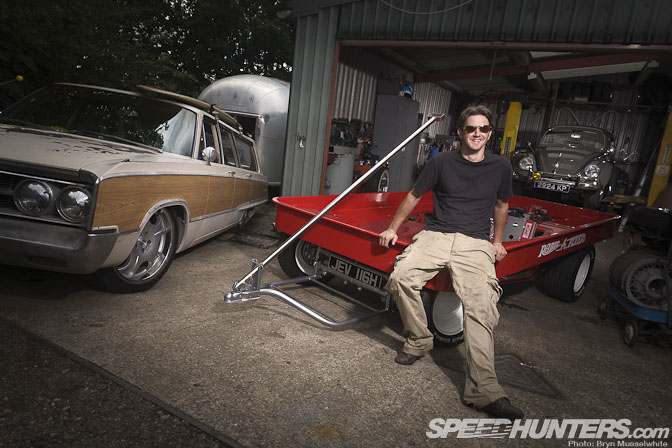 For that couple of seconds I was connecting with a complete stranger, thousands of miles from wherever it was I called home at that time. Cars being the reason. They're the reason why I was there and they are the reason why I'm here now. Why I'm writing for you instead of a diary is because in 1996 I drove from New York to Arizona with my best friend Paul, high up in the desert north of Flagstaff our 1979 Cadillac Sedan De Ville spat it's transmission out and stranded us at 2am, we eventually made it to California where we found a 1992 Golf/Rabbit convertible and drove that back to Boston. I wrote some words and took some pictures that a magazine back in the UK liked, from that I became a freelance photojournalist and once again, here I am.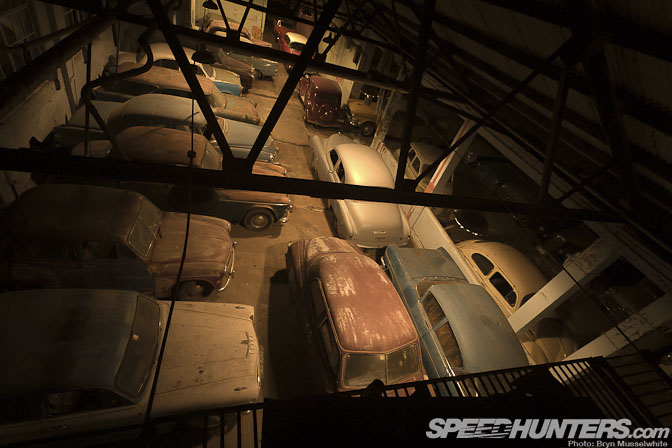 The real reason is my father though. I was born at ten o clock at night on a Friday evening in the east end of London, he promptly sprinted back to his workshop to continue prepping his vintage race car for a meeting the following morning. When he returned in the late afternoon on Saturday with a class win, my mother says she almost had to remind him he had a son. The connection had been made though and when he passed away in 1998, I thought screw this servile nine-five existence, I'm going to have a look around and see what it's all about.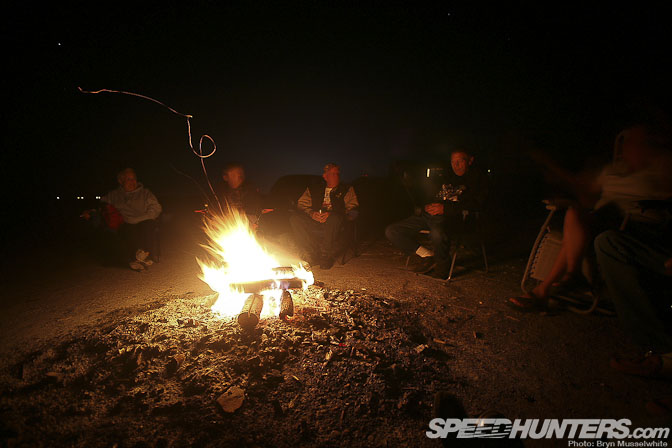 The magazine I wrote the article for about our American road trip was the one I'd selected to read at the age of eleven when my father told me I was too old for comics. I went and dropped off an article one evening at gone eleven, I talked to the editor and he said they needed some help, so I took a 65% pay cut on the spot and became then newest contributor to Street Machine magazine. The beach buggy I finished in the month after his death is in the workshop outside and the career I've built since that time has had me travel the world seeing some of the most incredible cars and meeting the people behind, under and in them.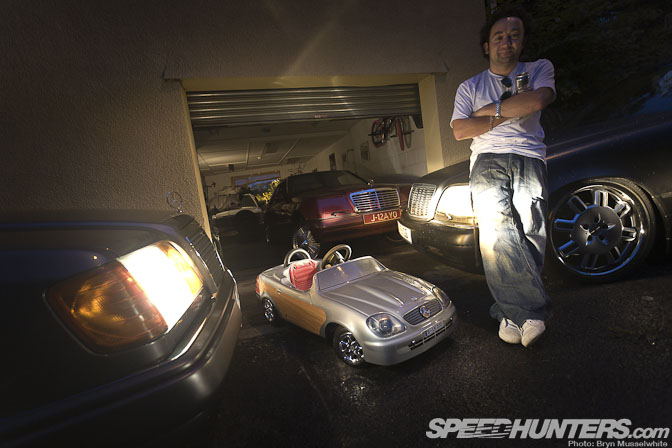 I've owned hot rods, EG Civics, old VWs new VWs, M powered BMW's, Alfa Romeos, Subaru's, Fords and anything else that has taken me whilst falling into a wildly fluctuating budget. At one point the combined age of my fleet was over three hundred years. Some of my best friends have been made on wheels and some of my abiding memories have been made behind the wheel.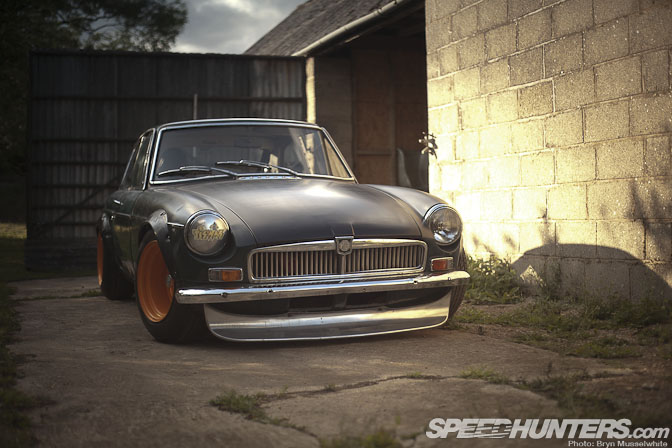 What I have right now is a 2001 Alfa Romeo 2.4 turbo diesel on coilovers that I abuse daily, as well as the buggy I also have a 1989 Volvo 245 GLT which has lost 400kg and gained polycarbonate windows, a six point cage, carbon buckets and pretty soon a long awaited turbo conversion that I have complete and lying next to it. There are some other things but after being distracted by too many projects for too long, I'm concentrating on those.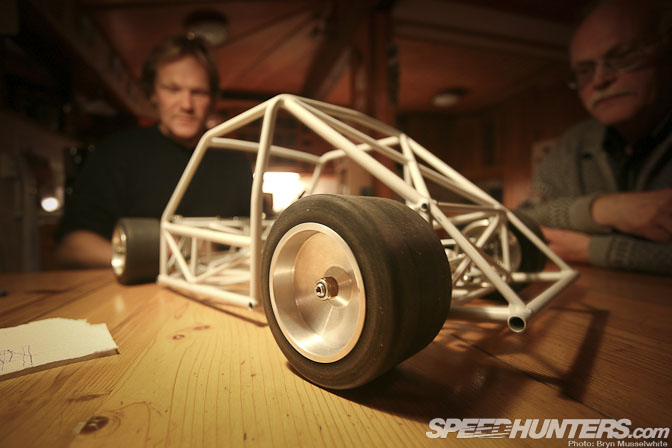 What else can I tell you? I'm flattered to be here, seriously. I've got scars from cars and a tattoo which takes its inspiration from the opening scene of the original Italian Job film. When I was approached about collaborating I was honoured, I fully realise how lucky I am to be here today and truly hope after fourteen years in the business that I never become complacent, looking at the other guys getting involved, as well as the existing team I'm excited to see the new content as much as I am to help produce it.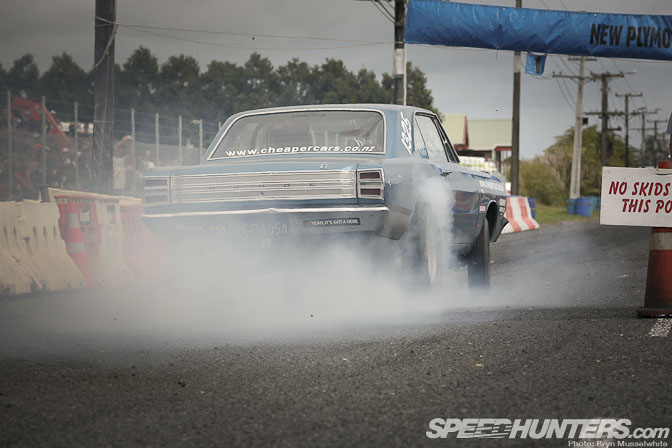 The other thing I do is commentate and host car shows, Ford Fair, Trax, Drift Allstars and some big festival type events at Santa Pod are where you'll find me most weekends. So for the last eight years a microphone has been a tool of the job as much as a keyboard, spanners and a camera.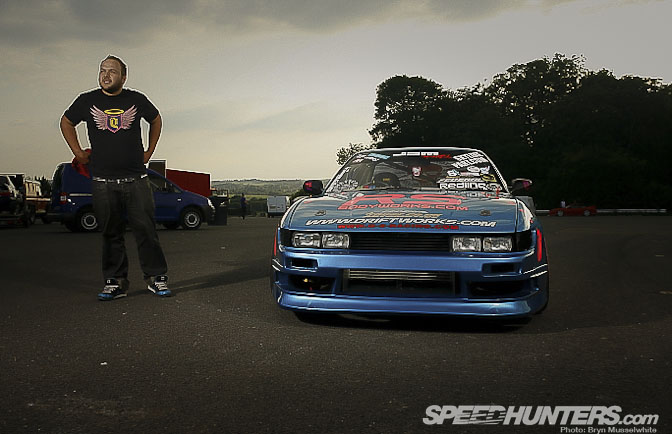 All of this has put me here today communicating with you, because that's the beauty of Speedhunters, the interaction we can have.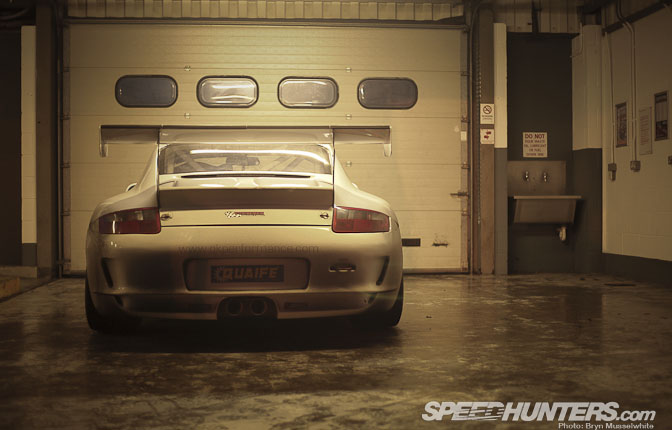 What I do now has a name, Speedhunting. And what I do, I love.
-Bryn Musselwhite