Mercedes-Benz new C-Coupé became the first of the new-era DTM machines to win a race after claiming victory at Hockenheim's 2012 season opener. 71,000 fans turned out to soak up the classic Hockenheim ambiance, where they also saw a record 100th 1-2 for Mercedes-Benz, plus the marque's 166th win in 343 DTM races. 22 cars took the standing start: six BMW M3s, eight Audi A5s and eight C-Coupés.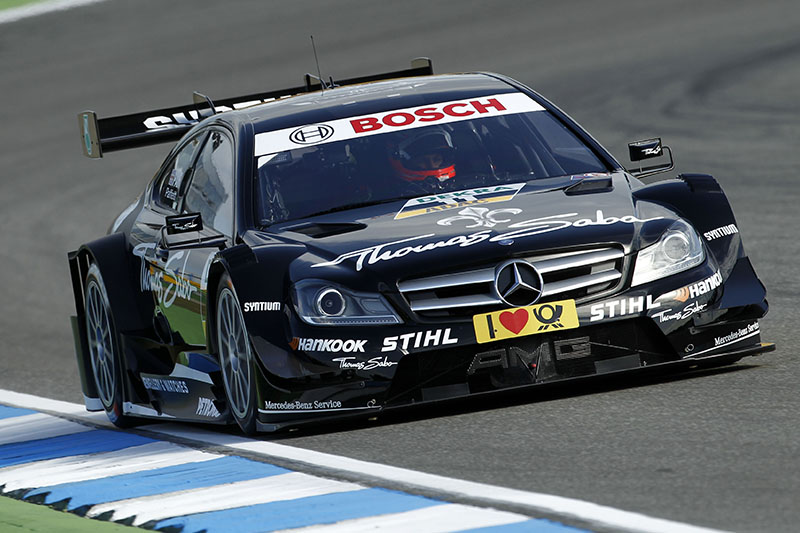 It was HWA's two British drivers who took the top steps of the podium, with Gary Paffett fending off Jamie Green. This gave Paffett his 18th DTM victory – Paffett was the series champion back in 2005, and he's also the current McLaren Formula 1 test driver.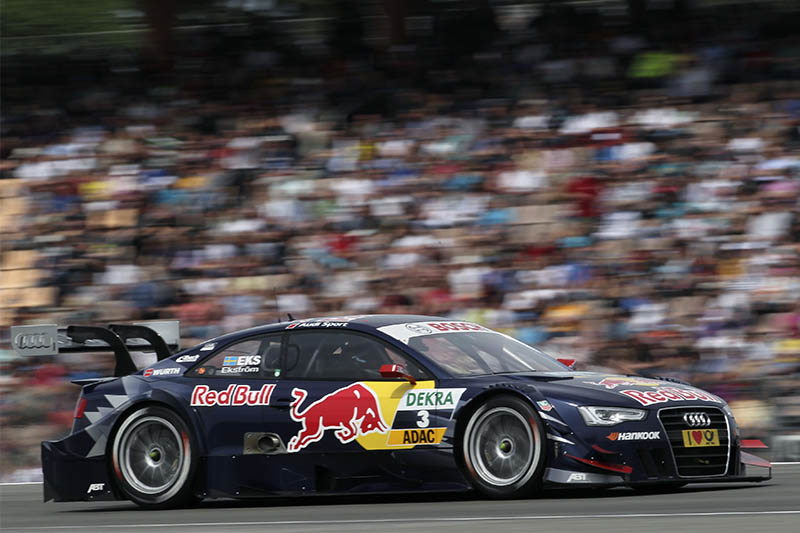 Swede Mattias Ekstrom had started from pole but ran wide at the second turn on the fourth lap, handing the early lead to Green. Paffett followed him through within two corners and shadowed Green to the first tyre-stop – he then managed to out-drag Green on the out-lap. Ekstrom held a relatively comfortable third place from then on.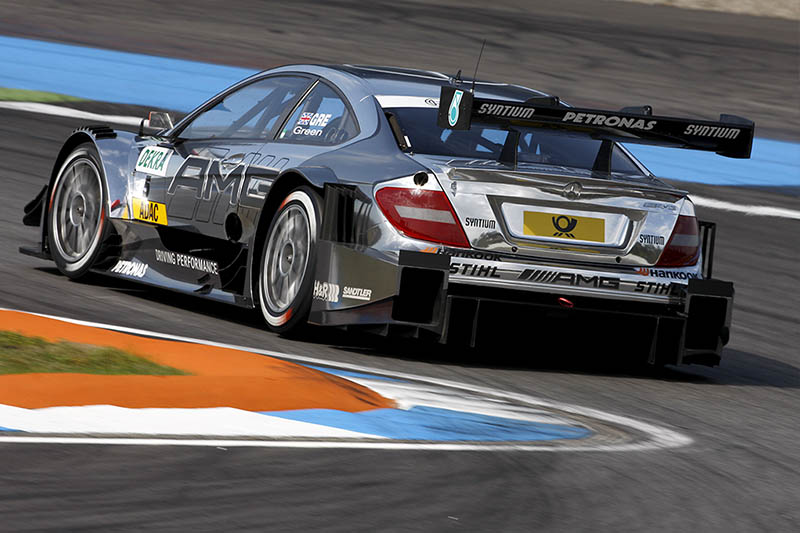 Green's C-Coupé finished less than five seconds back: he had a trouble-free run – unlike a lot of those further back! Despite the aero reductions in DTM, the general driver feedback seemed to suggest that the bigger wings, longer diffusers and wider tyres mean they are able to take even more speed into fast bends.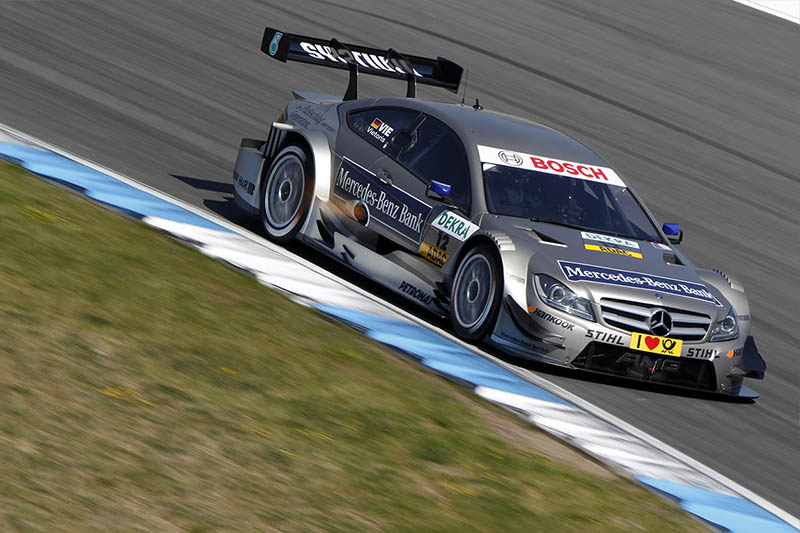 The most impressive drive of the race had to go to the third HWA driver, Christian Vietoris, starting his sophomore year in the DTM. He'd started 15th but steadily made his way up the order during the race.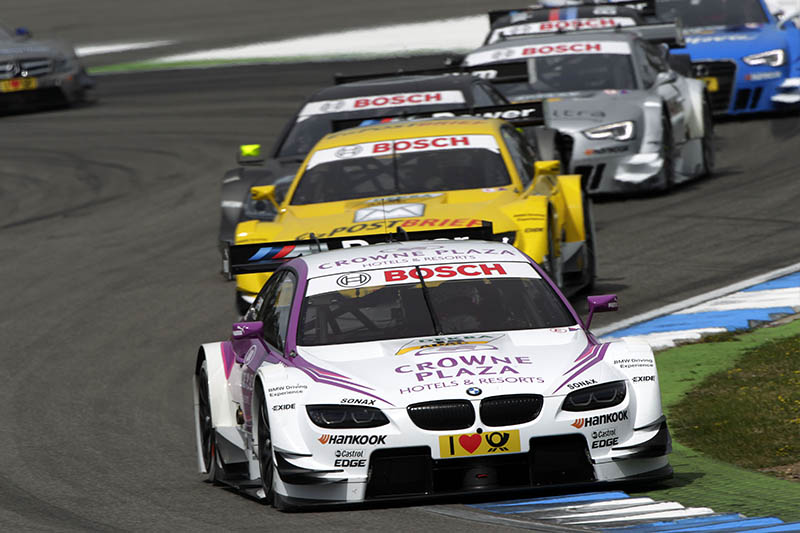 The top BMW finisher was multiple World Touring Car champion Andy Priaulx, who finished a fighting sixth among a gaggle of Audis and Mercs at the flag. Priaulx had been closing fast on factory Audi driver Mike Rockenfeller, eventually finishing less than a second behind – and less than 30 seconds off the leader after the hour-long race.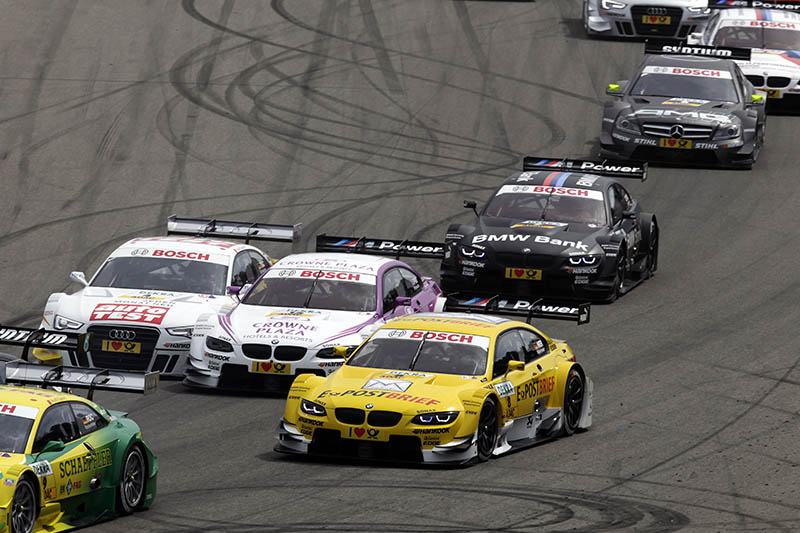 It was a tough race for the other five BMWs though, and the opening laps were as aggressive as ever. Dirk Werner's Schnitzer M3 was spun out by Ralf Schumacher two laps in and dropped to the back of the field. This was despite an excellent qualifying session, where Werner had put the car third on the grid and highest BMW. Bruno Spengler's M3 was also caught up in the melee and forced into retirement as a result. After Priaulx, the next highest-placed Bimmer was Joey Hand back in 13th.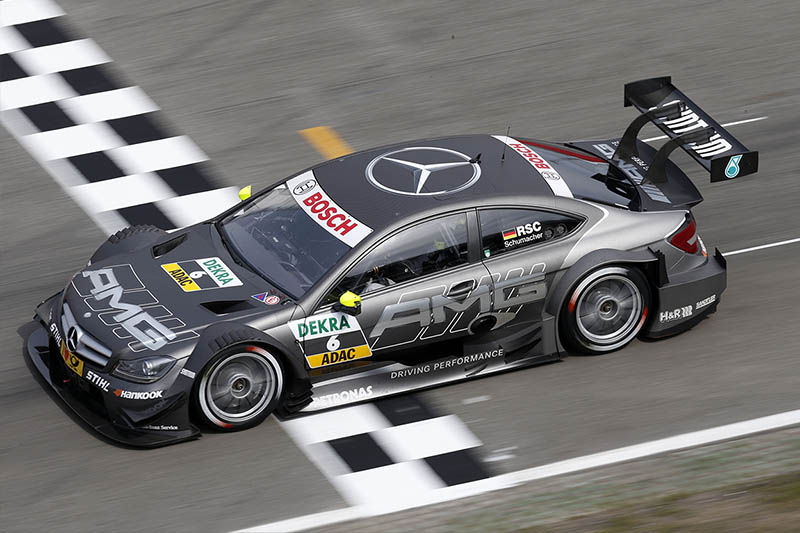 Ex-Formula 1 drivers Ralf Schumacher and David Coulthard both had decent starts to their 2012 seasons, crossing the line together in seventh and eighth respectively. Schumacher's late lunge into a non-existent gap between Bruno Spengler and Werner's BMWs left cars scattered over the track and several limping back to the pits minus major pieces of bodywork. Typical door-banging DTM action and a handy way to make up places! Schumacher subsequently received a penalty and dropped to 13th, but put in a far cleaner recovery run to his eventual seventh place. The next round is next weekend at the Lausitzring.
DTM 2012 Round 1 Hockenheim
1: Gary Paffett (HWA AMG Mercedes C-Coupé) 40 laps
2: Jamie Green (HWA AMG Mercedes C-Coupé) +4.709s
3: Mattias Ekstrom (Abt Audi A5) +19.434s
4: Christian Vietoris (HWA AMG Mercedes C-Coupé) +25.774s
5: Mike Rockenfeller (Phoenix Audi A5) +27.834s
Jonathan Moore