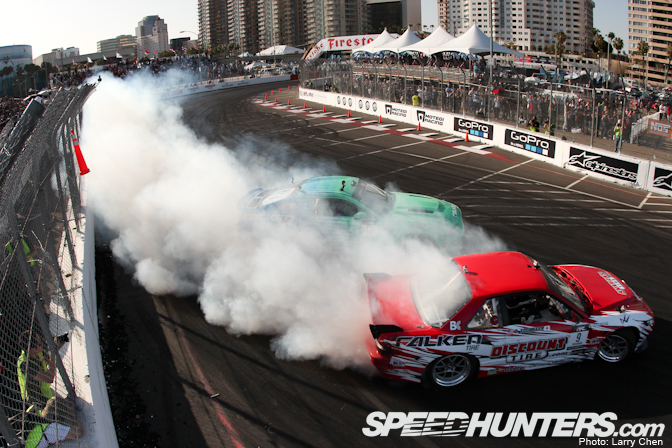 Falken Tire driver, Justin Pawlak has just done it again. It seems as if he has some sort of sixth sense when it comes to this street course.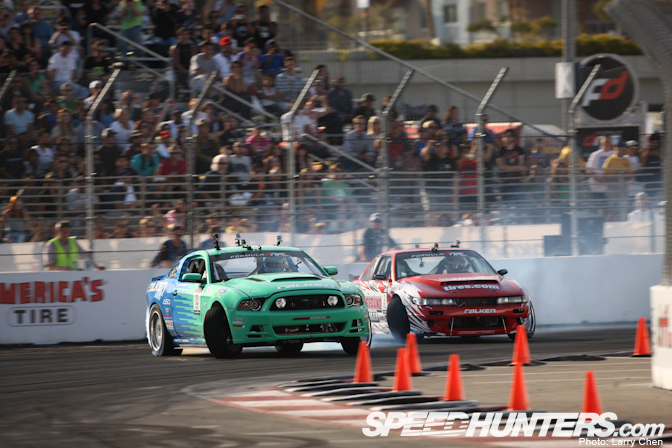 He was in total control for every single one of his tandem runs, positioning his car with relative ease, even to brush up against the circuit's many walls.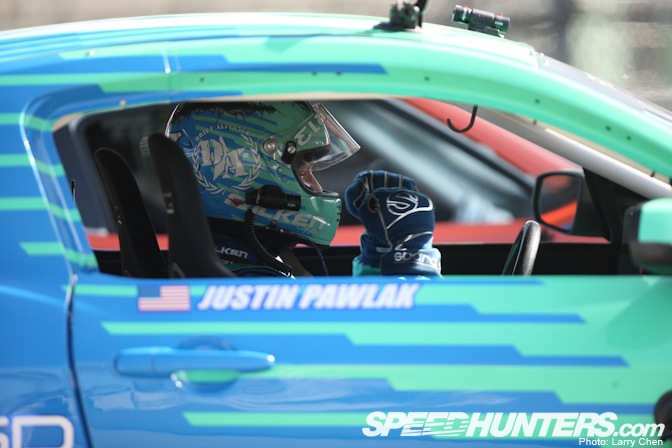 It seems as if he has gotten a little bitter sweet revenge on Daijiro Yoshihara after he lost last years championship to his Falken Tire teammate by just six points..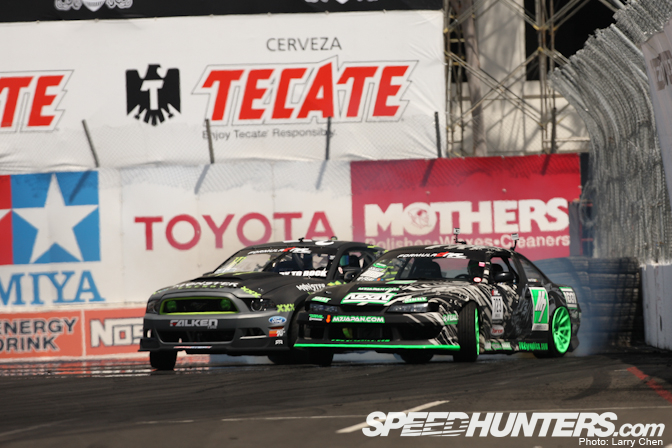 The biggest upset of the event was when Vaughn Gittin Jr. knocked himself out going up against Odi Bakchis, almost spinning and tagging the wall while leading. This is a rough start for the Monster Energy driver, but he has the rest of the season to make up for it.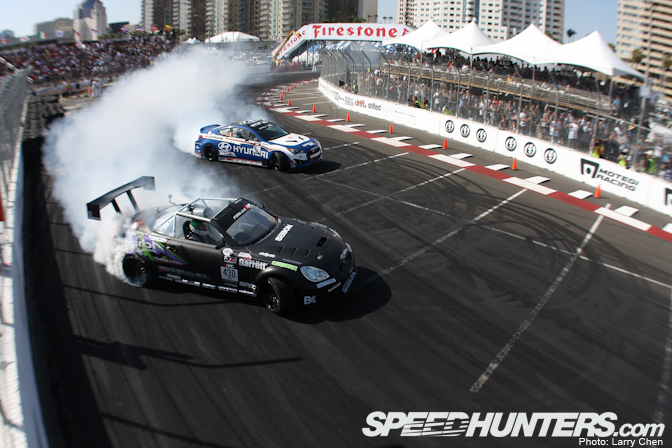 Another big upset was Formula Drift rookie Daigo Saito taking out Rhys "Mad Skillz" Millen in the top 16 bracket.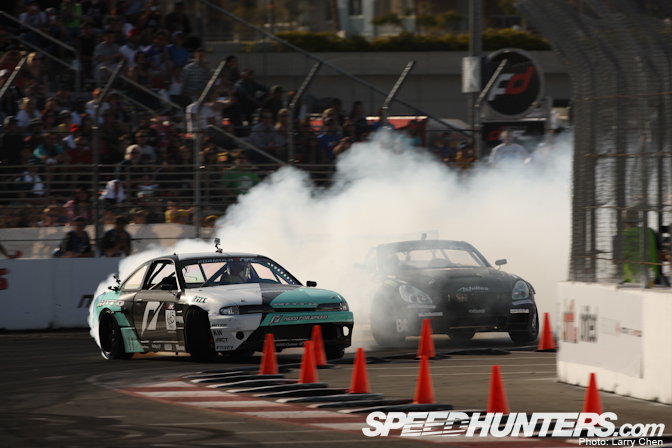 Daigo would move on and eventually he met Matt Powers in the battle for third place. It was a close tandem session, but Daigo edged Powers out for the last podium stop in his first Formula Drift appearance.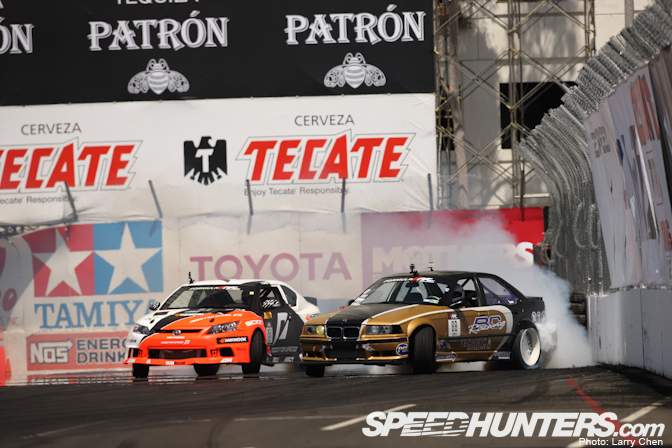 I should also mention that Rookie of the year contender Chelsea Denofa looked amazing all weekend. In fact, he made the 2nd most amount of smoke, 1st belonging to Daigo.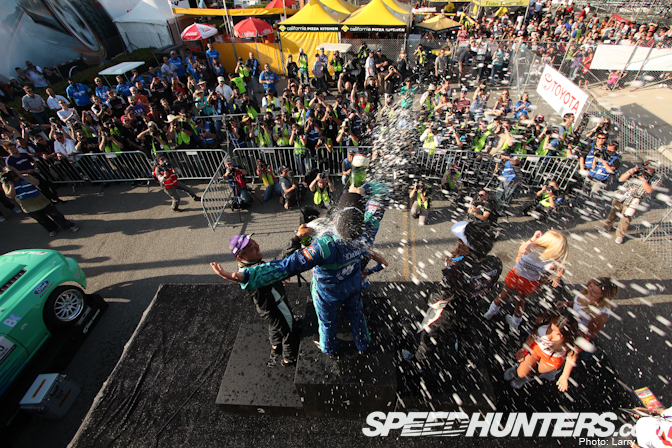 What a great way to start the season for Justin!
Larry Chen
Final Results:
1. Justin Pawlak
2. Daijiro Yoshihara
3. Daigo Saito
4. Matt Powers
More Formula Drift Long Beach coverage Speedhunters