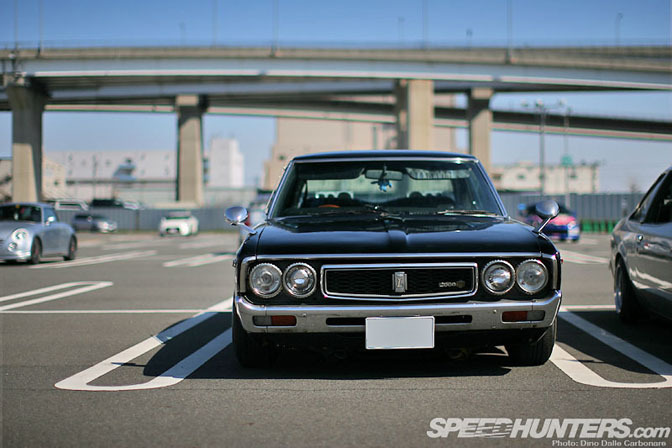 Like any big show or event in Japan the parking lots are just as important as the main exhibition itself, which is why we always try to take some time to walk around and see the cars that real people are driving around with. The warm and sunny weather sure brought out a lot of people at this year's Exciting Car Showdown, and even before the doors of the Nagoya Port Messe opened there were quite a lot of cool rides present. In most cases these kind of events are always a great opportunity for car clubs or a group of friends to meet up so it's like a collection of little mini-gatherings scattered around the massive parking area. Let's check out some of the cars that…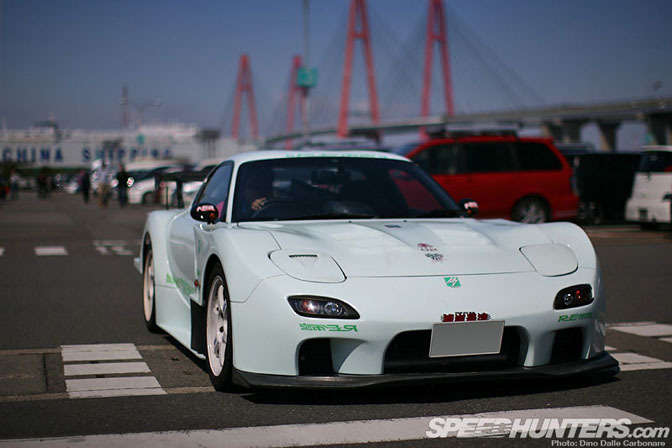 …rolled in during Sunday morning. This RE-Amemiya GT300 widebody FD looked far crazier than any other FD in the show itself!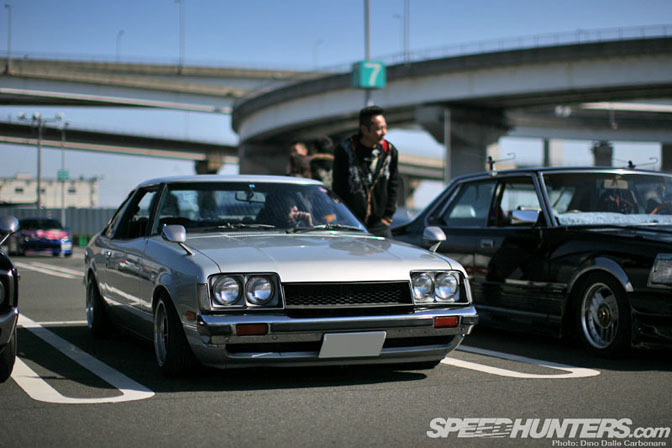 Oldschool Celica Coupe anyone? This particular generation is pretty rare in Japan, I've only ever seen a handful of these.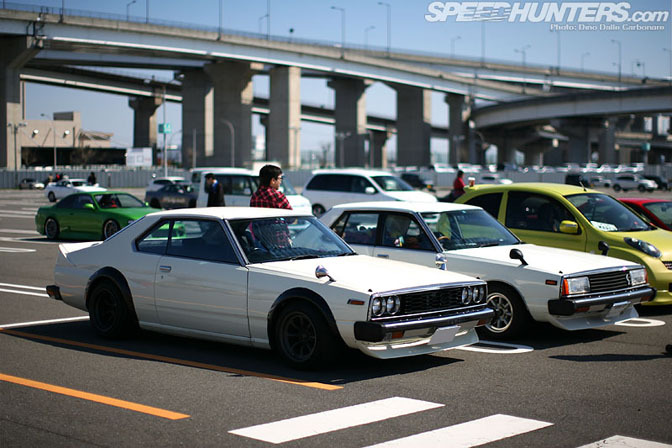 There were plenty of cool Nissans and Datsuns around too, like this pair over here…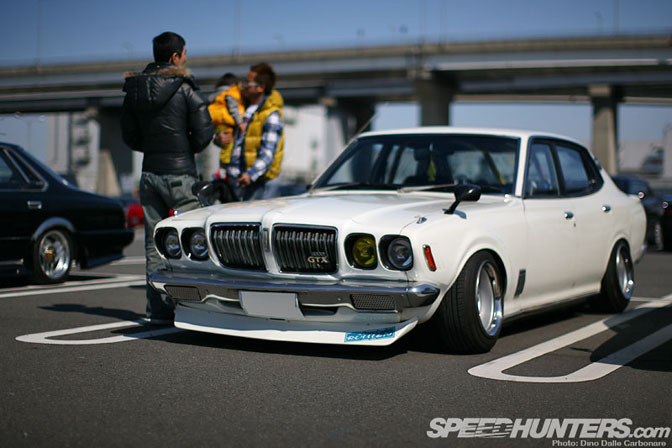 …a stunning 610 Bluebird 2000 GT-X slammed on some deep dish steel rims…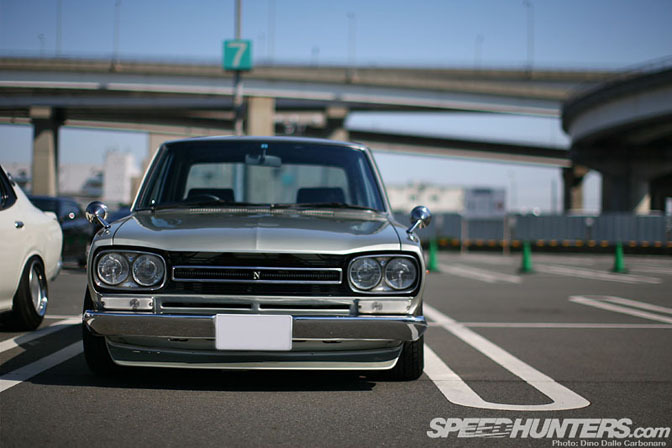 …and a spotless 4-door Hakosuka.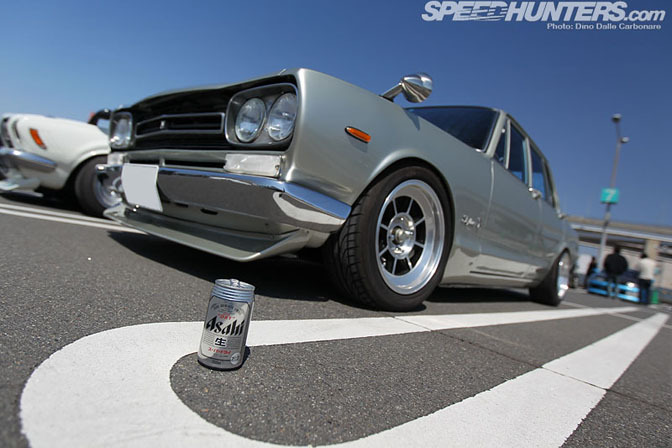 Some of the best stuff Japan has to offer, vintage Skylines and Asahi. Someone was obviously very thirsty as it was rather early to be sipping on some beer!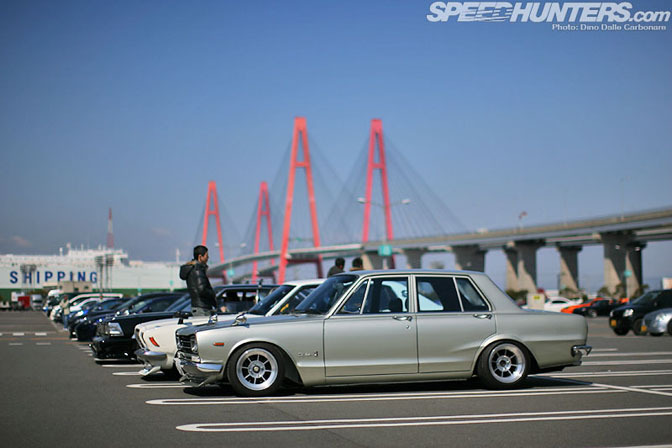 These guys were lined up along with some other awesome rides, right against the industrial backdrop of the Nagoya bay.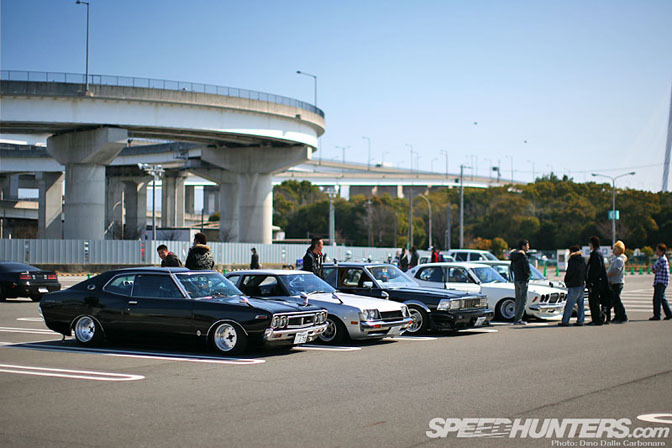 Not a bad selection of cool cars right?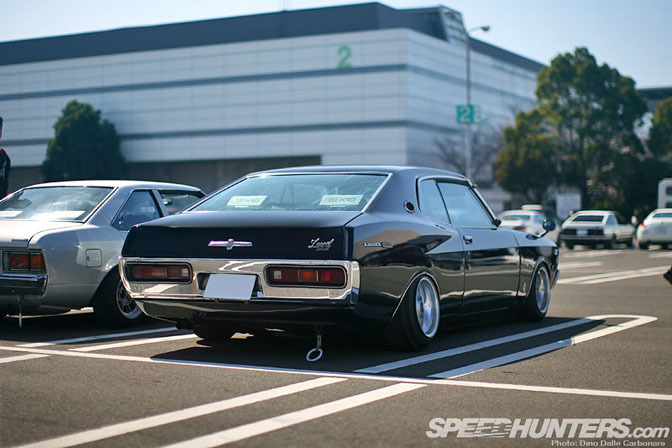 I go weak at the knees when I see a C130 Laurel coupe, and this particular SGX was simply spotless.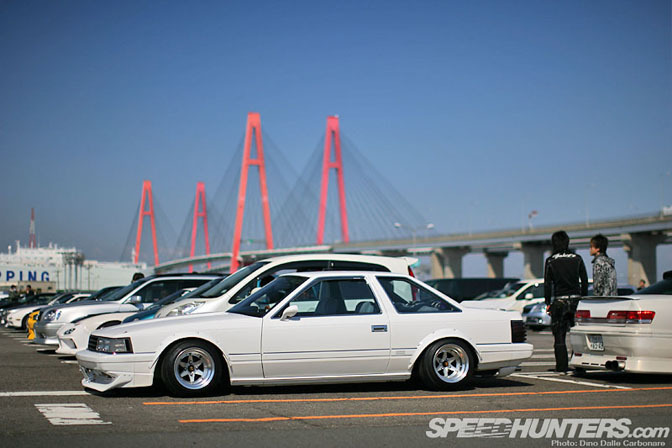 Here is another one I found a few minutes later, a car enthusiast had just pulled up in it along with his family.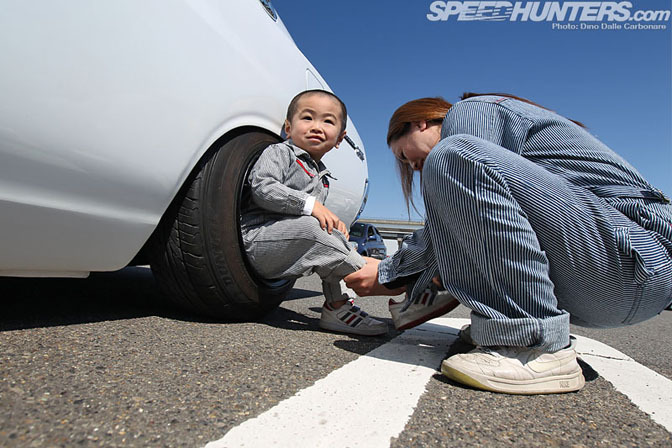 They were all wearing coveralls, extremely popular attire for anyone in the car Japanese aftermarket industry, from mechanics and shop owners, to drifters and even showgoers. It was so cool the way the mother sat her kid on the dish of the rear wheel as she put his shoes on!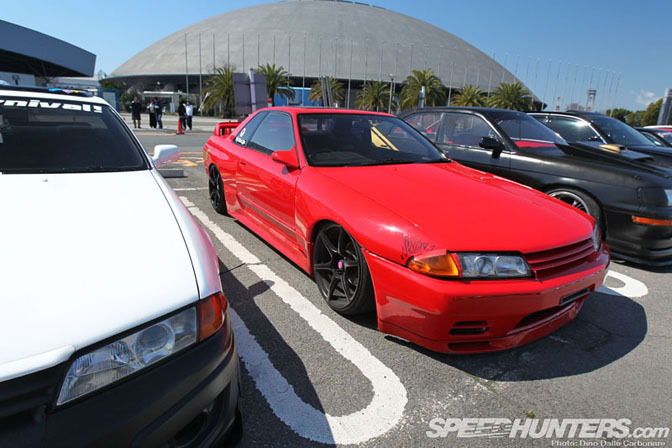 Kawasaki-san's BNR34 drift car stands out like a sore thumb pretty much everywhere, even amoung the 300 or so cars that had parked up by mid-morning.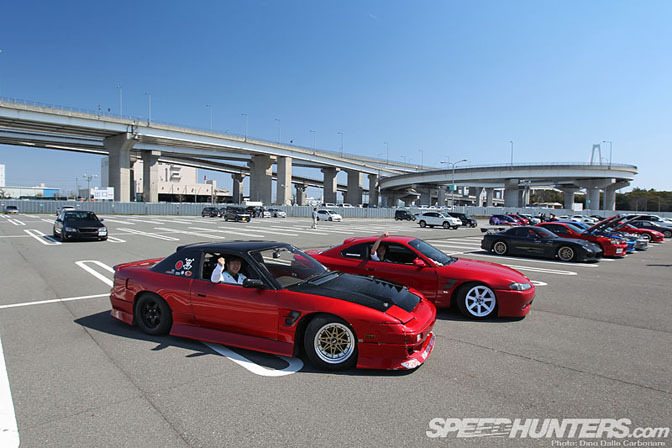 These guys stopped for a quick pose as they drove into the lot! The S15 was sporting some Speedhunters stickers, hand cut from a sheet of white vinyl. I had to give the owner a couple of "real" ones!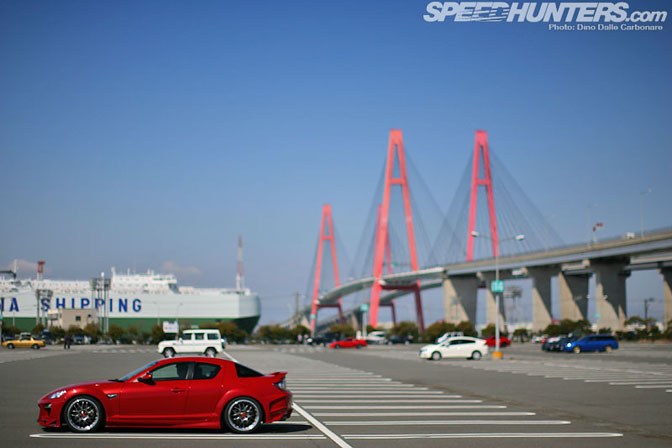 A lonely RX-8.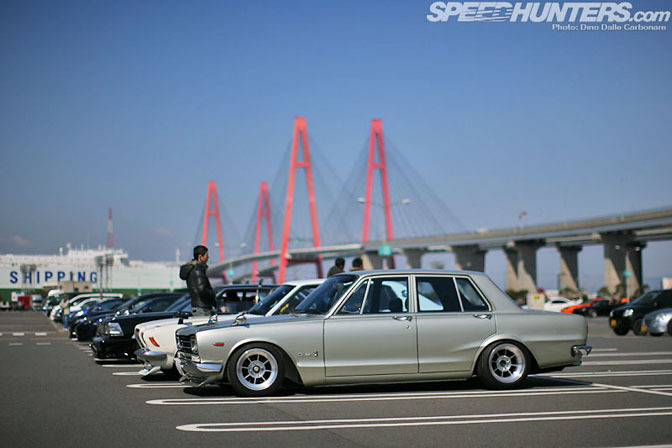 Can you get any more badass than a dropped Z20 Soarer on SSR Longchamps XR-4s and riveted-on overfenders. I think not!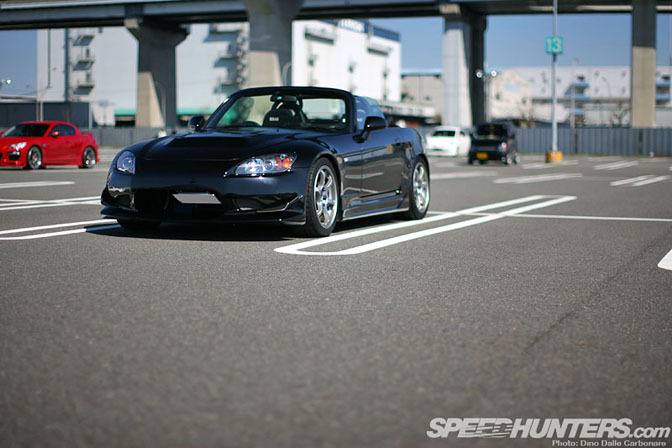 One for the Honda guys out there.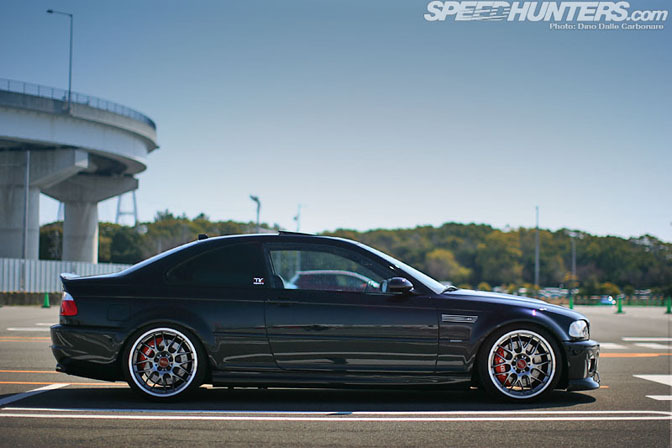 It's hard not to like E46 M3s and like most European performance cars that I see in Japan, they look a hundred times better than the ones I actually see on the streets back home in Europe.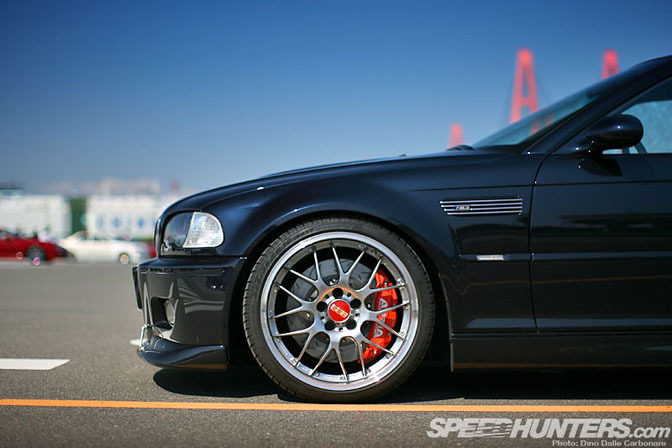 This particular car was riding on some BBS with appropriate offset and sporting a mean brake upgrade.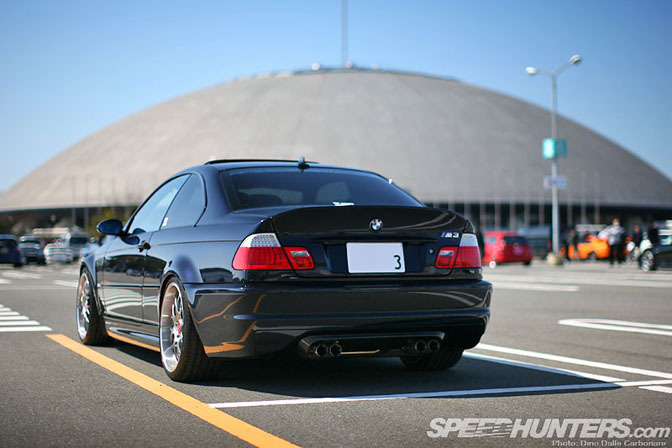 At the rear was a CSL-like trunk lid with integrated lip spoiler and an aftermarket exhaust. In the background is the massive dome of the Port Messe main exhibition hall.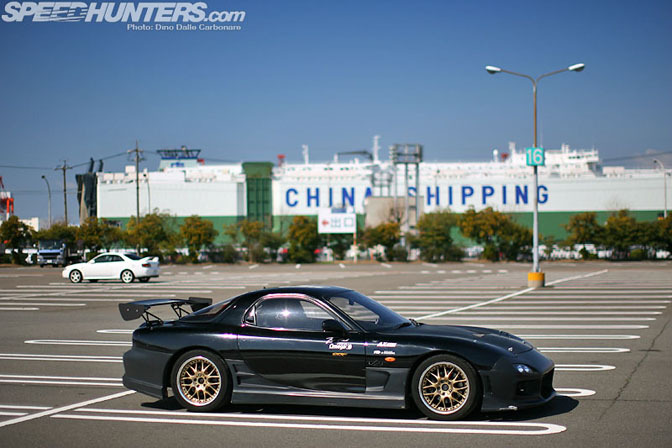 Drift spec FD.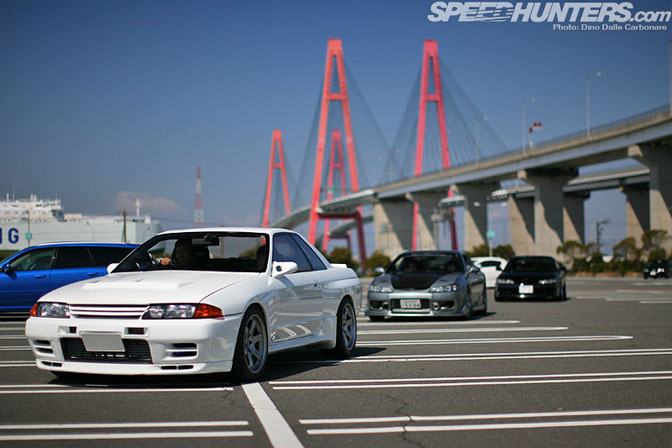 The cars kept arriving, and as I made my way to the other side of the massive parking area…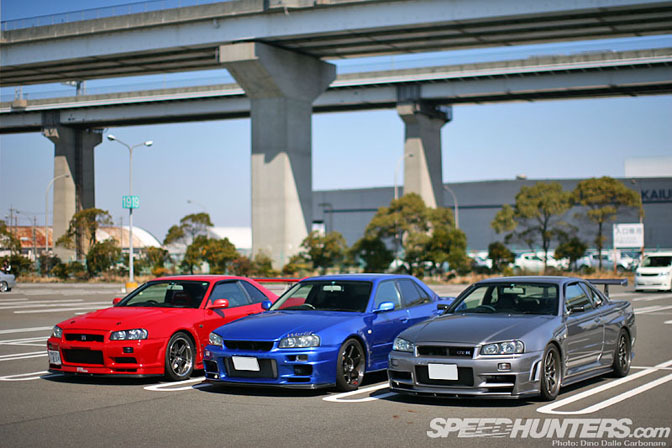 …I came across this little group of Skylines. Between the two GT-Rs was a rather special ER34 four-door that was running a GT-R front end conversion, which included the HID lights, Nismo Z-tune fenders, a Top Secret bumper and carbon splitter and under the hood an RB26 swap.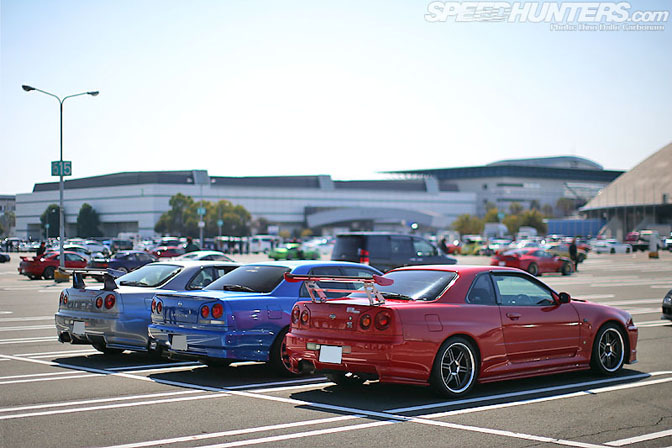 R34 goodness all the way!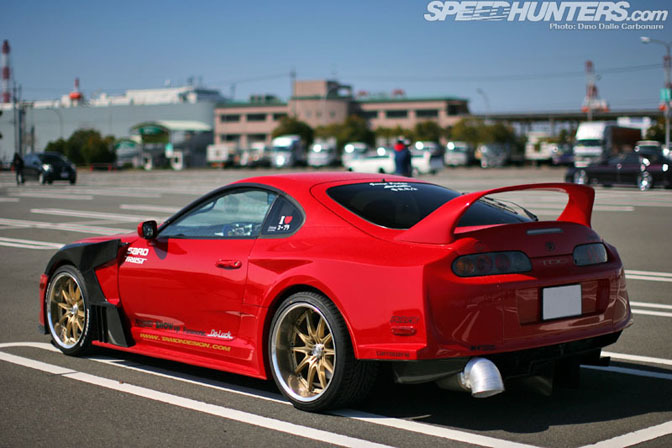 Not sure what the meaning of the downward pointing ducting fitted to the exhaust was on this widebody Supra, but apart from that it sure looked good.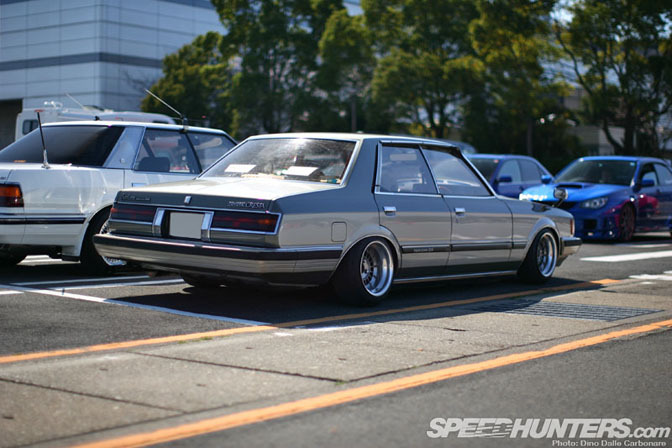 A stock body, slammed suspension and deep-dish vintage wheels is always a recipe for success when it comes to old Toyotas like this Cresta.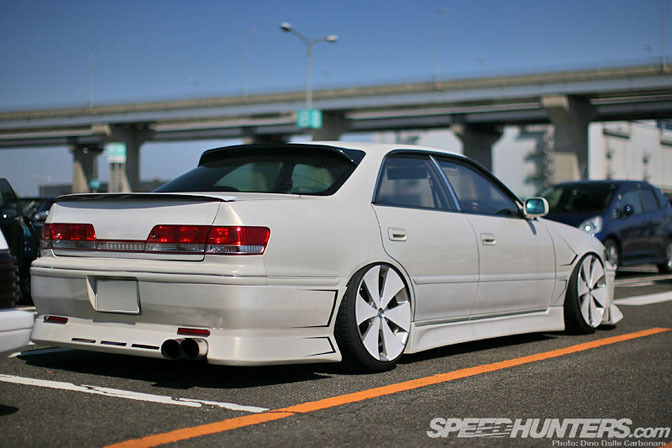 Curious!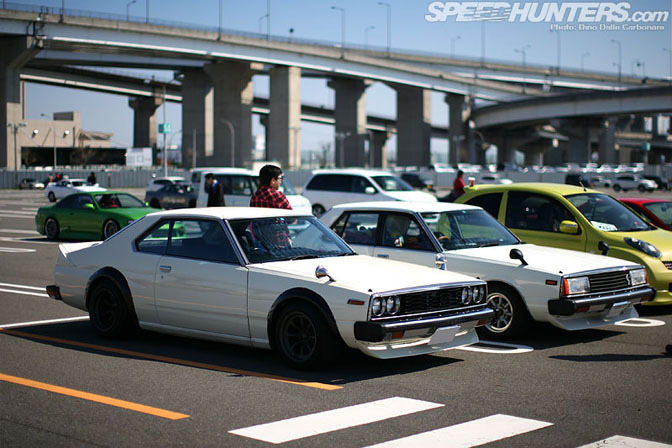 More vintage Skyline goodness here with these C210s…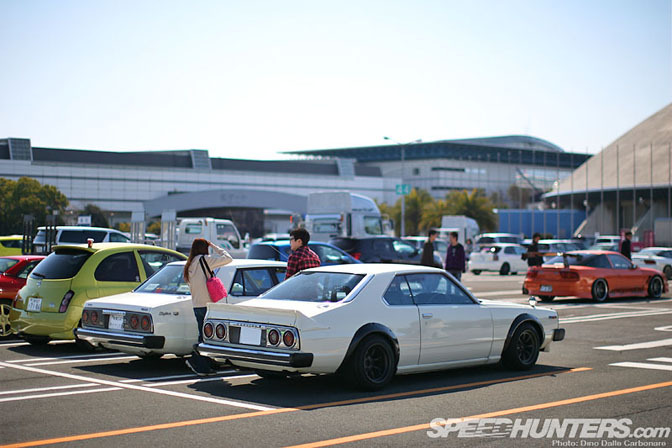 …also called Skyline Japan.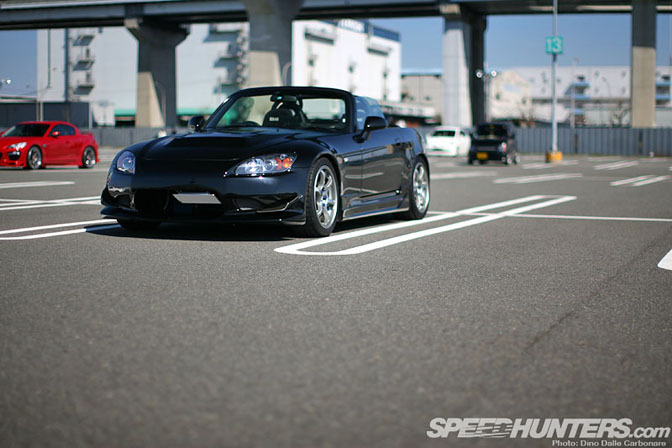 Another nice FD RX-7 rolling into the parking lot.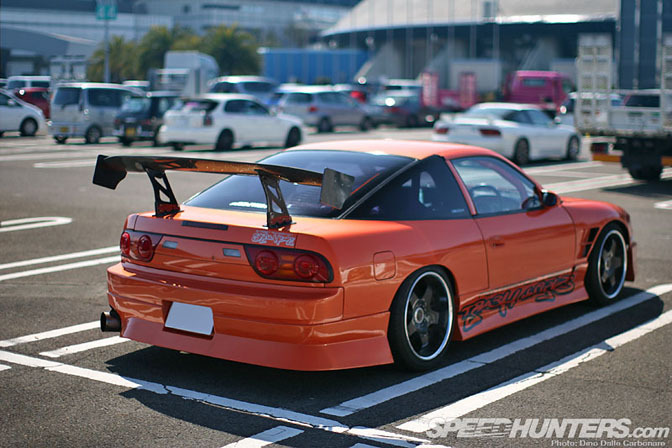 A drift spec 180SX to add to the vast mix of cars present.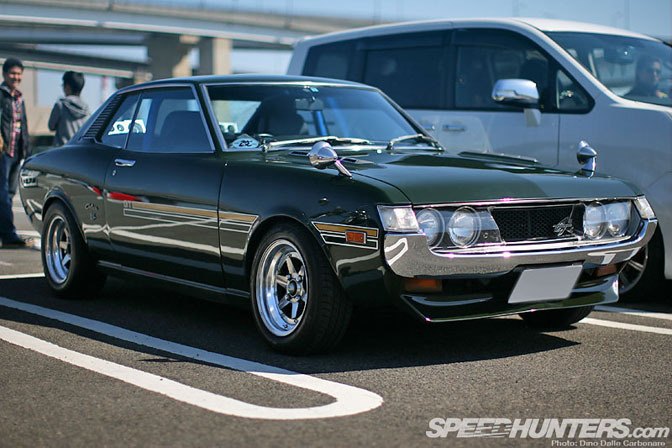 Take a look at this RA21 Celica. It looked like it just stepped out of the dealership!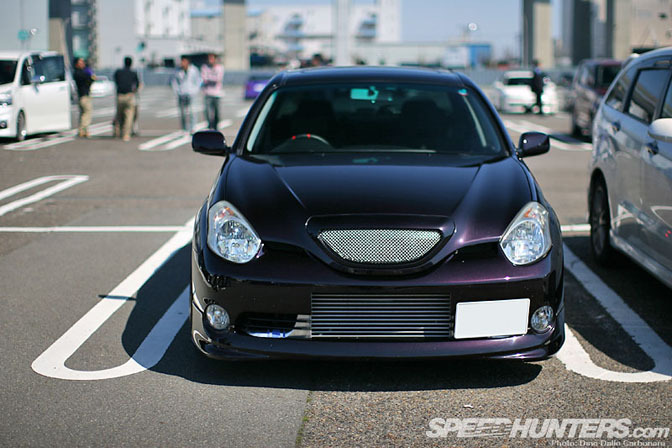 The JZX110 Verossa is an acquired taste, you either love it or hate it…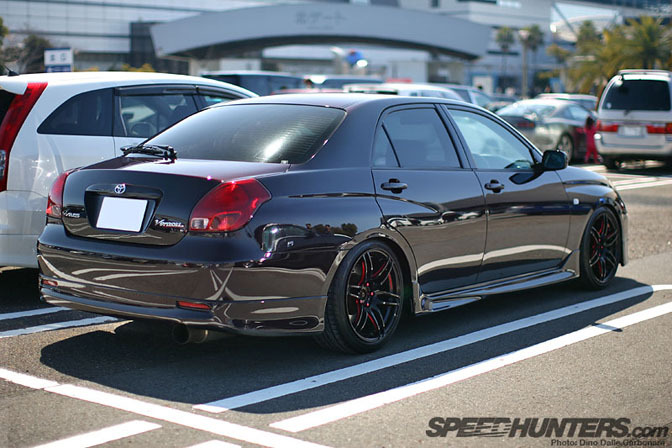 …but there is no deniyng it looks mean when fitted with simple aero parts, a big exhaust to enhance the sound of the 1JZ and some nice wheels like the Weds Sport RA-60M fitted to this particular car.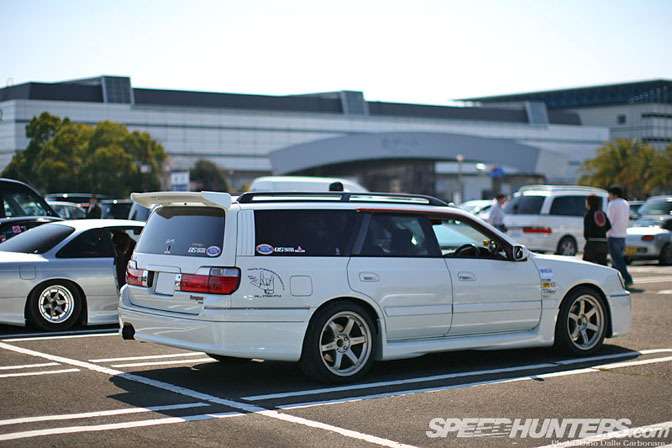 The Nissan Stagea continues to be a popular choice for those looking for tuning potential in a family wagon. You never really know how much power these cars are developing as they are always running tons of mods under the hood.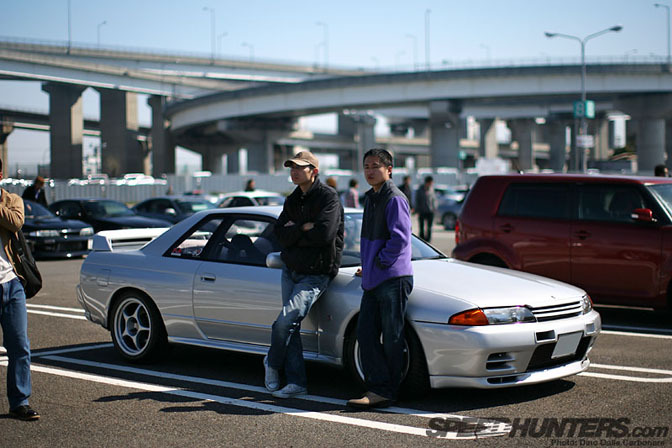 The BNR32 just the way I like it, simple and to the point!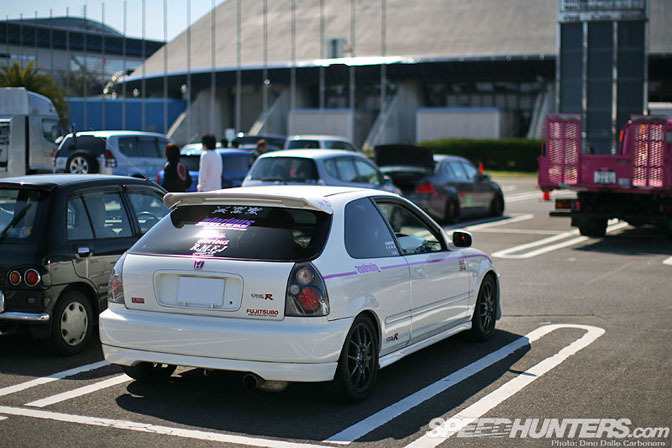 Time to go back inside the show next as I take another look at the remainder of the awesome cars that lined the exhibition hall.
Nagoya Exciting Car Showdown coverage on Speedhunters
-Dino Dalle Carbonare