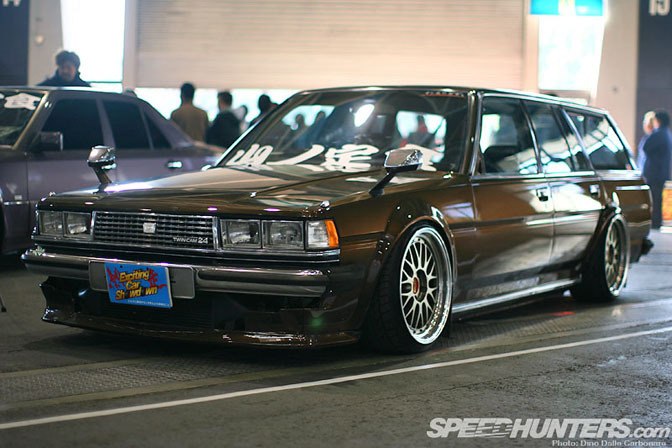 Time to get back to the Exciting Car Showdown now and continue to check out the impossibly fresh rides that were on display starting with this GX70 Mark II wagon on BBS LMs. I think I will have to dedicate a little spotlight on this particular car as there were so many cool details that made it so impossibly special like a 1JZ swap under the hood and some unfinished extended rear wheel arches.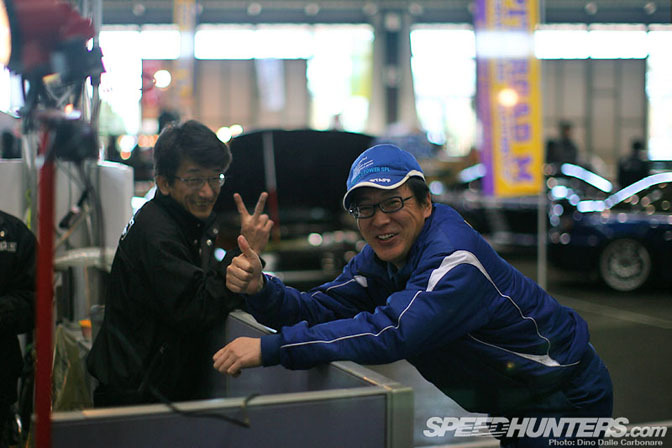 One of the great things about the Showdown is that smaller shops from around the country are given a chance to display and show off their creations, but along with them there are always big names there too to give a great balance to the variety of cars. I bumped into Nagata-san from Top Secret as he was talking to long time friend and colleague from Phoenix Power Yokoyama-san. They were probably talking about R35 GT-R modifications since both shops have been pushing VR38 tuning beyond the 1000 HP barrier. We will see more of Smoky at the HKS Premium Day later in the month.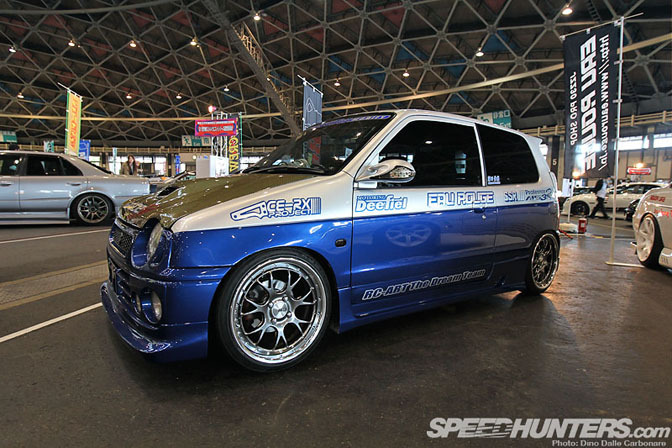 Performance of course comes in small packages too in Japan and there were plenty of nice Kei cars to see like this particular Suzuki Alto Works from Eau Rouge on 16-SSR Professors MS3Rs.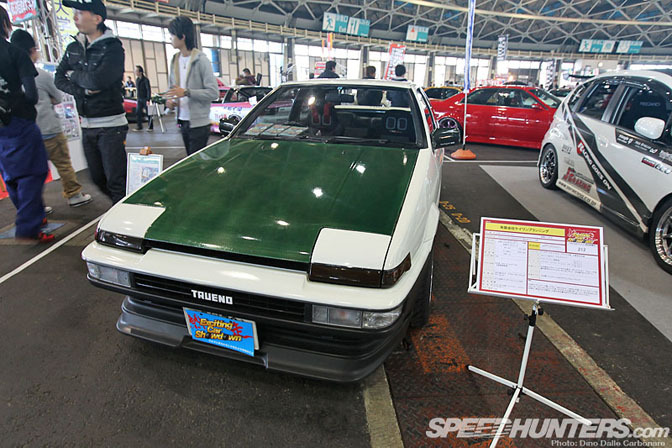 Keiichi Tsuchiya brought his K1 Planning Sprinter Trueno out to the show, without a doubt one of the most special AE86s around.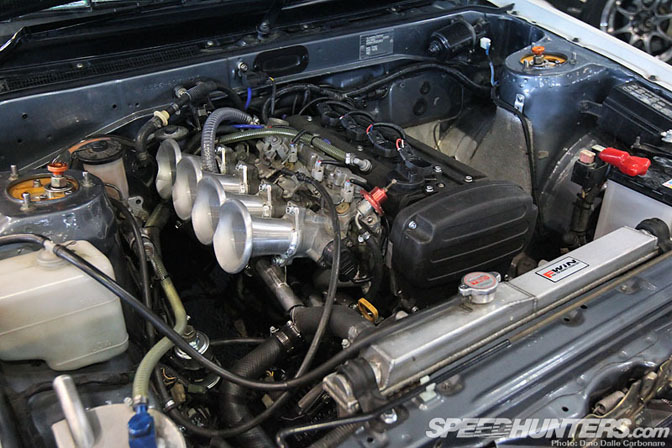 The  fully rebuilt 4AG with AE111 20-valve head develops 201 HP at 7,150 rpm and 152 lb/ft of torque at 4,200 rpm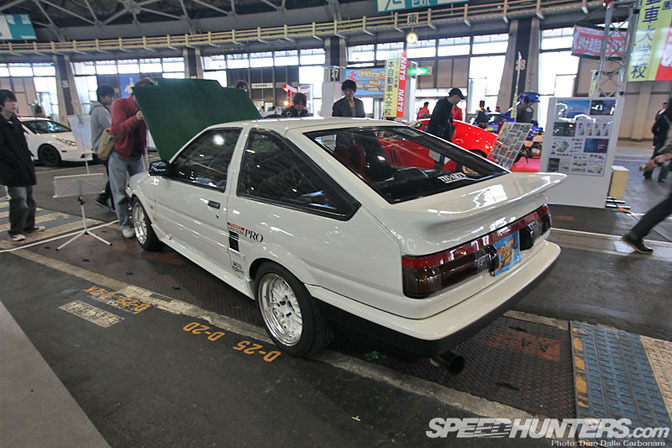 I really liked the fact that on the spec sheet of the car it said that Tsuchiya drives the car at Tsukuba circuit, and the C1! Nice!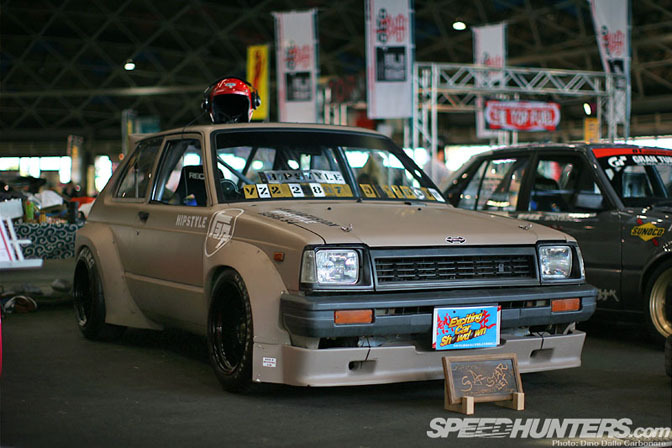 And here is another car with 4AG power, the Team Hips KP61 Starlet sporting N2-like overfenders which boost body width by 140 mm. Cool doesn't even begin to describe this little car!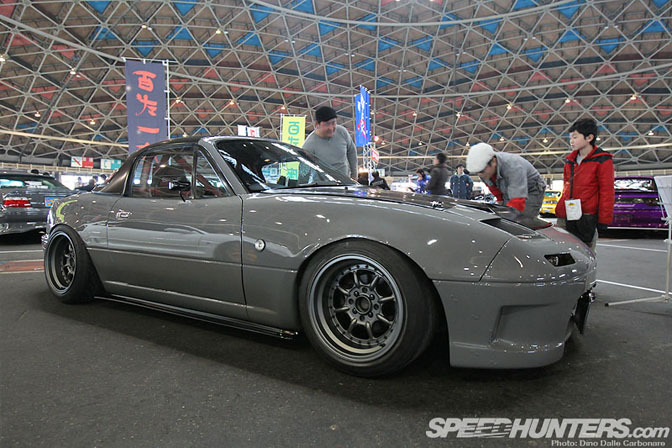 And if lightweight is what you like then the Flat Racing NA6 would be the perfect car for some nice and tight mountain roads and race tracks.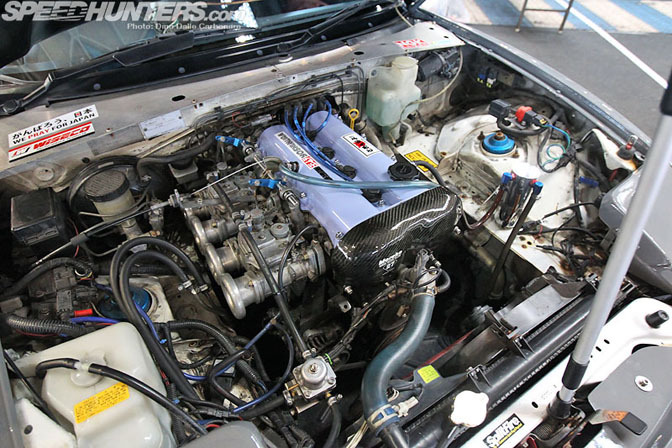 Under the hood the B6 has been converted over to carbs with a pair of 44 mm Solex. As the owner says it may not have a lot of power, about 140 HP, but it has incredible response.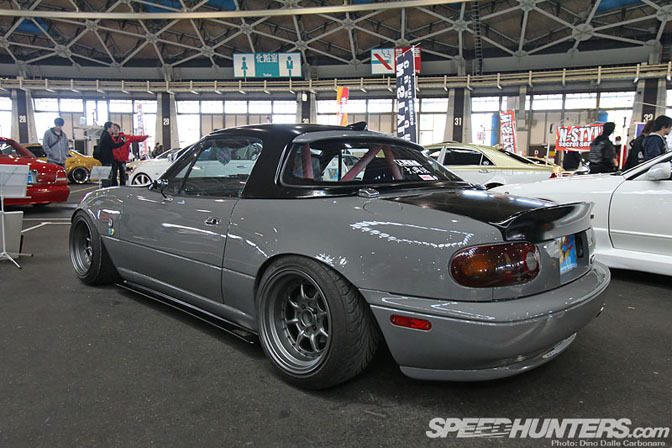 The 15″ by 9J XXR002s are wrapped in 195-section rubber and the owner likes to drift as much as he likes to grip.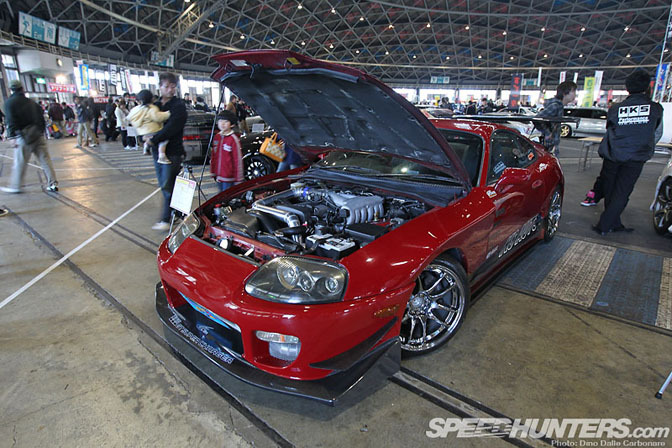 I had to do a double take when I walked by the Team KS Auto Supra…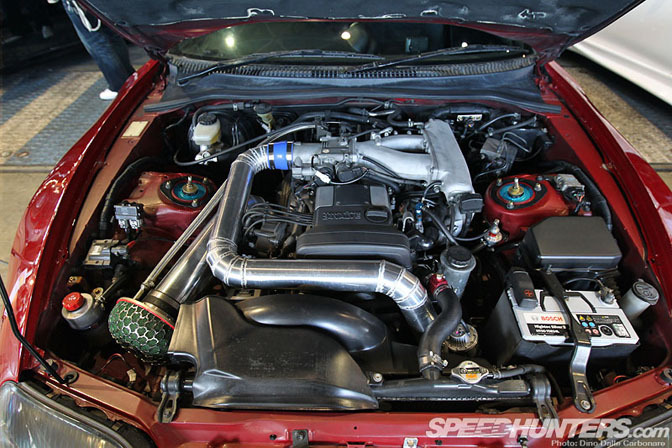 …as there was something very strange going in under the hood. Turns out this was originally an NA 2JZ-GE powered JZA80 but has since been fitted with an HKS GT Supercharger kit and now develops a pretty potent 460 HP at 6,500 rpm.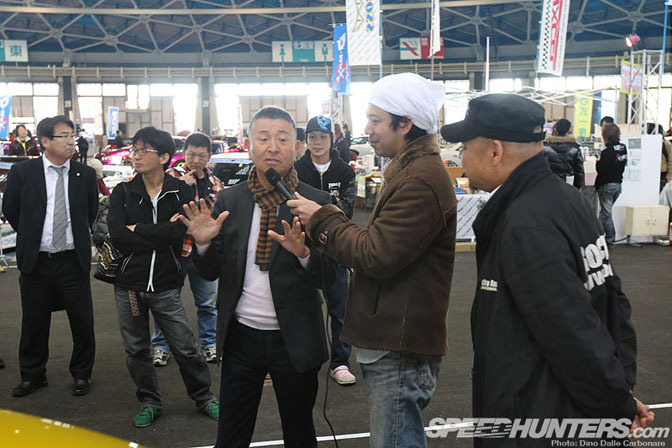 Here is Daijiro Inada taking part in a talk show along with Watanabe-san from Rocky Auto. There is always entertainment like this going on at the Showdown as tuners are interviewed or asked to explain a few interesting facts about their latest demo cars.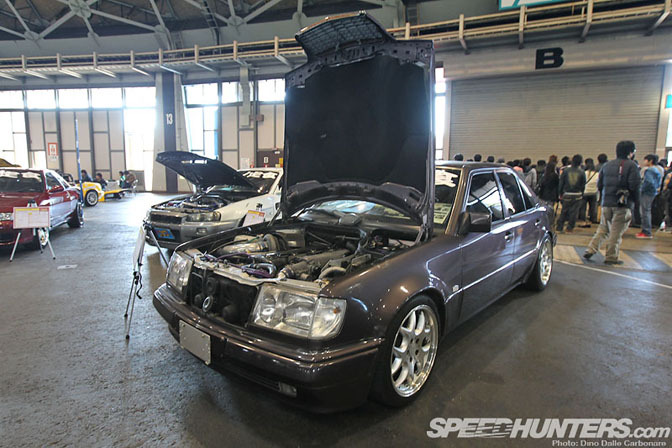 This was by far the most extreme rotary on display, the Rems TA07 FD3S that won last year's Meister Cup series.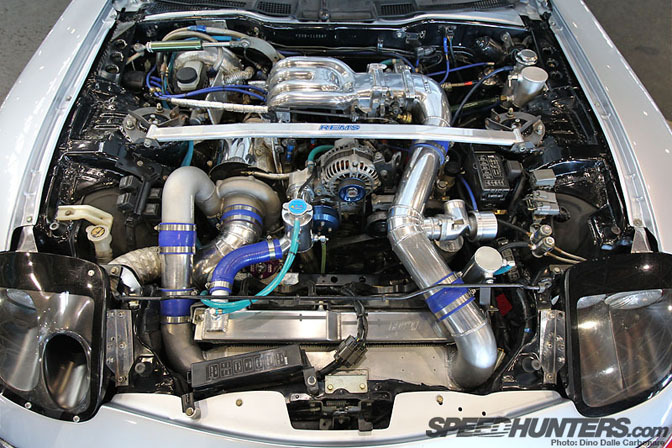 There is some serious stuff going on in the engine bay; that's a fully bridge ported 13B running a Trust T88-34D turbo, all good for 700 HP and 455 lb/ft.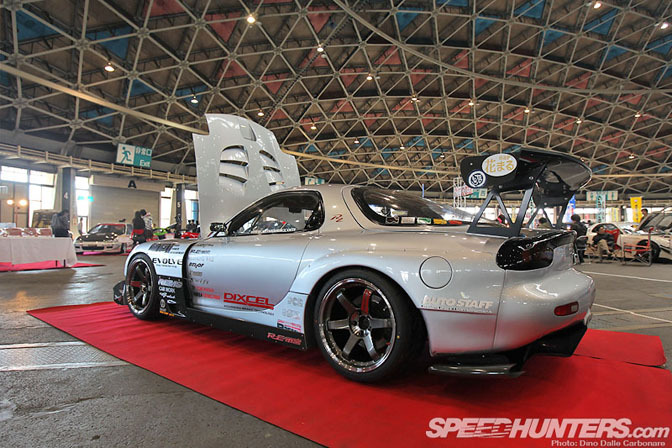 The full RE-Amemiya aero and Scoot hood are just the right tough for the exterior, which of course wouldn't be complete without a set of TE37SLs.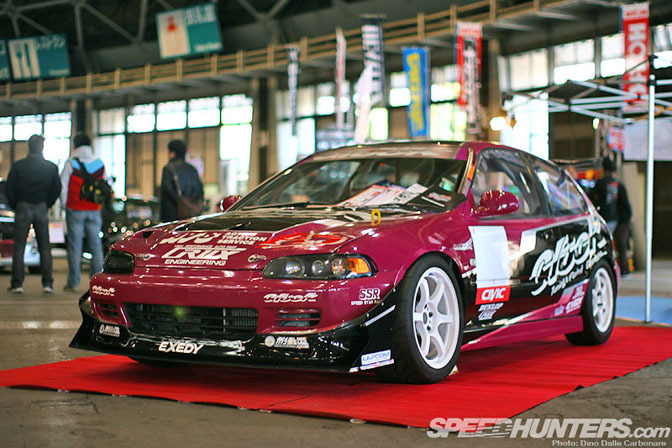 Still at the Meister Cup display was this cool EG6 on SSRs.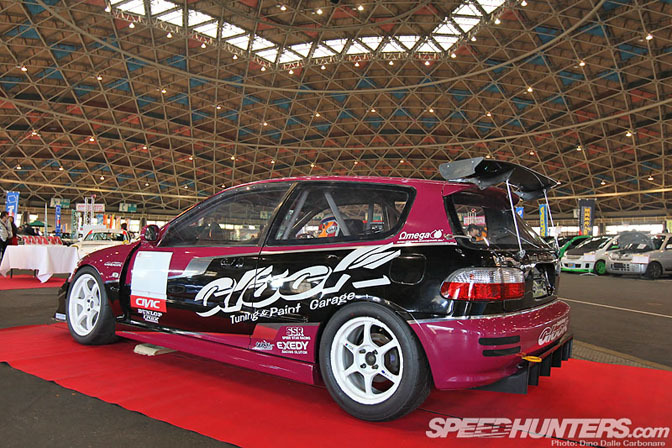 Check out that rear diffuser and roof spoiler!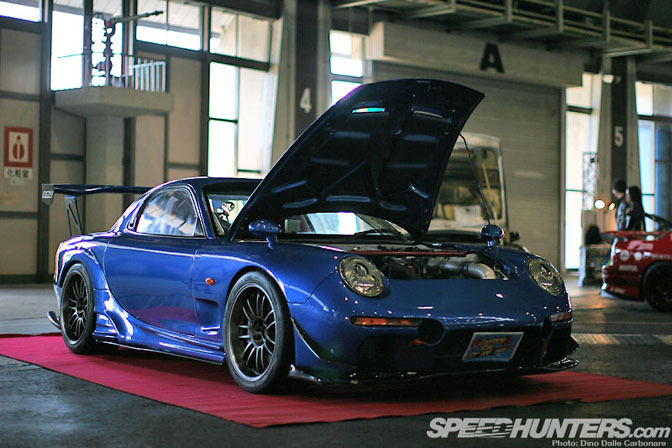 More RE-Amemiya goodness with this entry in the Meister cup.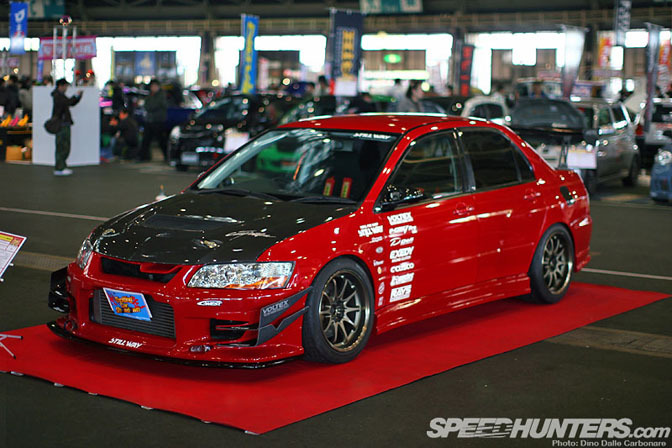 The cars that participate in the Meister Cup are an excellent example of just how serious enthusiasts take their circuit racing. The series is held in Okayama Circuit and puts privateers against each other in full on time attack sessions split up into various classes. This CT9A built by Stillway was last year's 4WD-class champion car.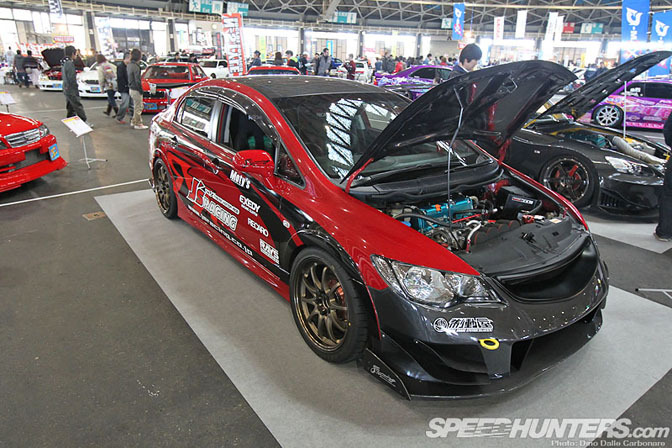 J's Racing never stop coming up with crazy projects and along with the widebody S2000 from the previous post they also had their FD2 that we first saw the Tokyo Auto Salon early in the year.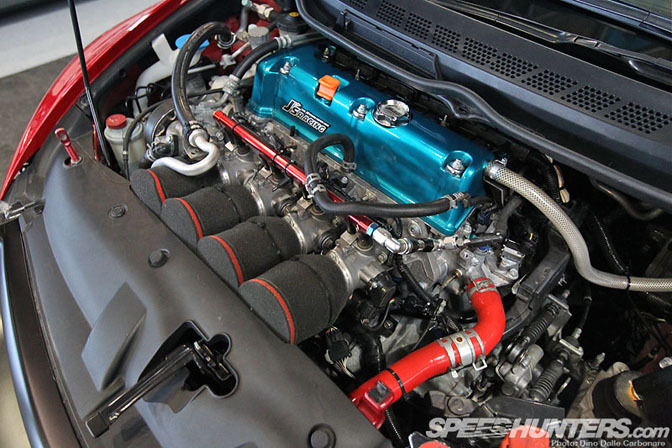 Under the hood is a KA24 based motor, from an RB1 Odyssey, with a fully ported K20A head (from a CL7 Accord Euro-R) running Toda racing high lift cams and Toda 4-throttle conversion and velocity stacks all good for 340 HP. This must be a monster to drive!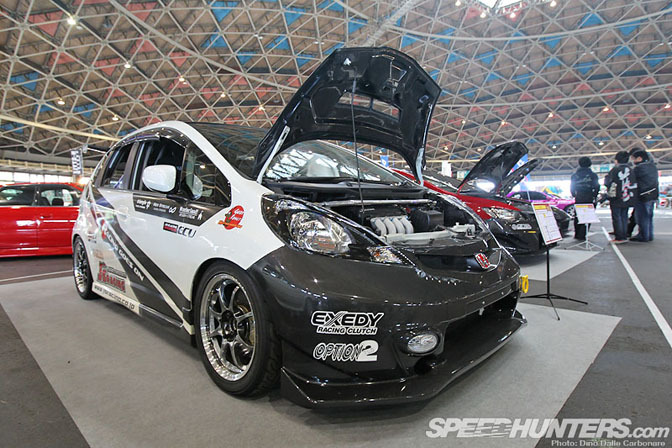 They also started working on a new Fit project, which was already fitted with tons of carbon body parts.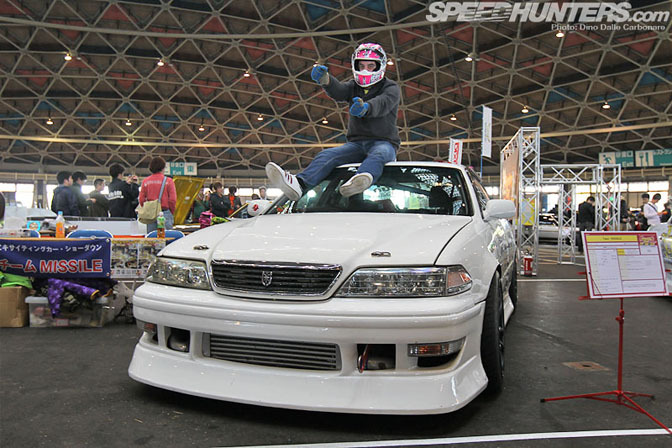 Alexi from Nori Yaro, who had his car on display with Team Missile, spent most of the weekend practicing his counter-steer techniques on top of his JXZ100…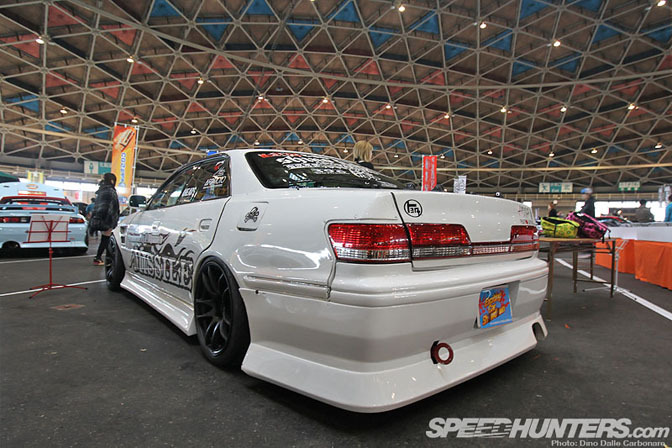 …which was looking extremely clean, especially with the new Work Emotion CR-Kai Kiwamis.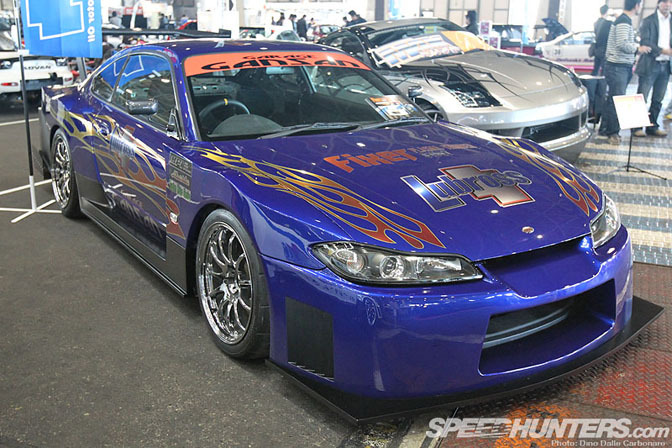 This was one of two Garage Gan-san widebody S15s, pretty crazy Super GT-inspired aero!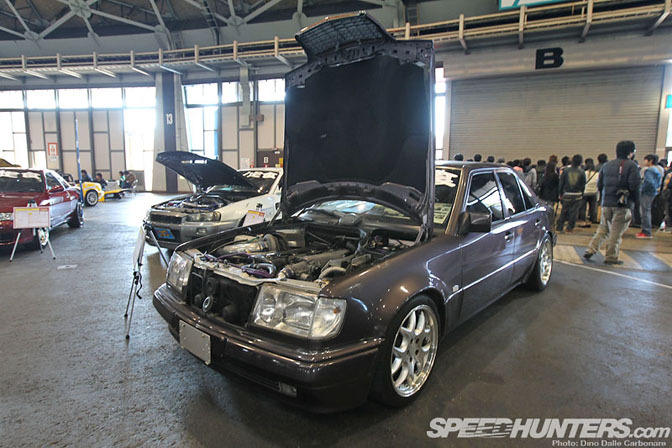 How about this for a sleeper. Looks like a stock-ish W124 Benz…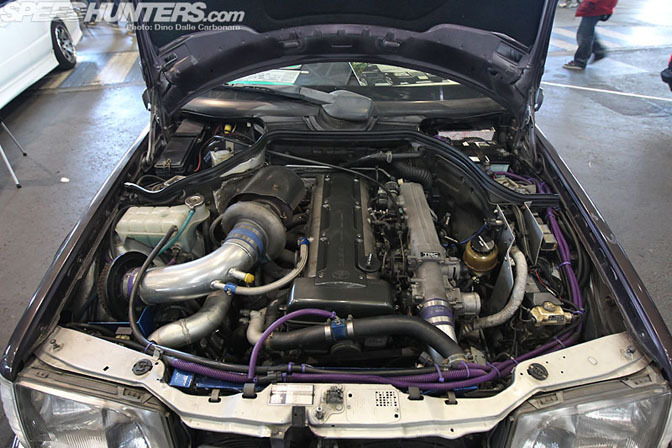 …but it's actually a 720 HP 2JZ-powered drag and drift spec car. The engine is running a 3.2L stroker kit mated to a T78-33D turbine. Hard not to like something so crazy.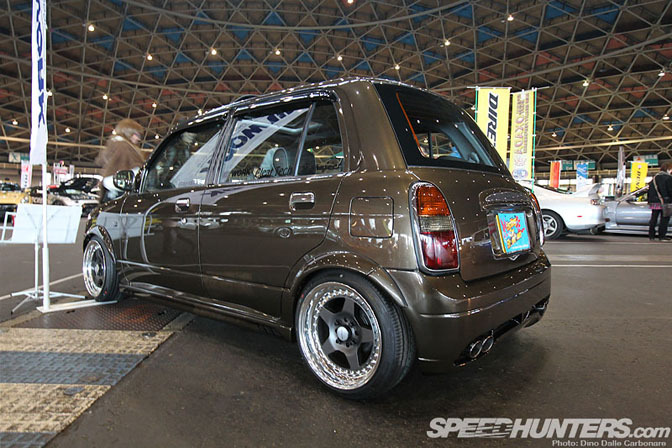 Next up we'll take a short break from the show and head out to check out some of the cars that I spotted in parking lots. If you recall from previous years, that's a whole other show!
Nagoya Exciting Car Showdown 2012 coverage on Speedhunters
-Dino Dalle Carbonare