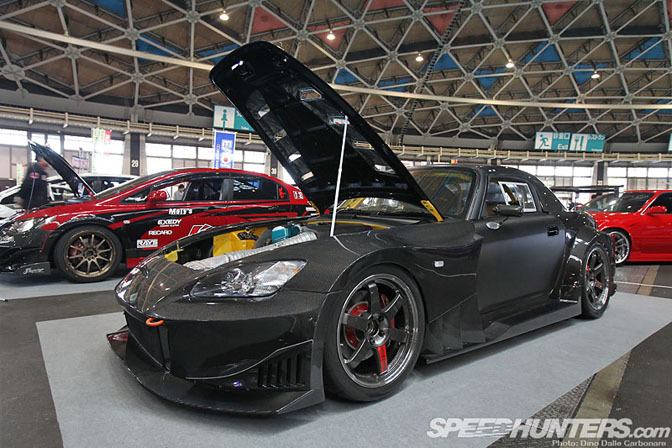 It may only be a fraction of shows like TAS or SEMA, but what the Exciting Car Showdown lacks in in size it more than makes up for with a concentrated collection of the country's best tuner cars. The mix of big names and smaller shops gives the show its unique feel and as ever this year it didn't disappoint. No matter what you are into there is something for you to see, from extreme grip machines like J Racing's carbon widebody S2000 RC which packs 320 HP from its highly modified 2.4L stroked F20C…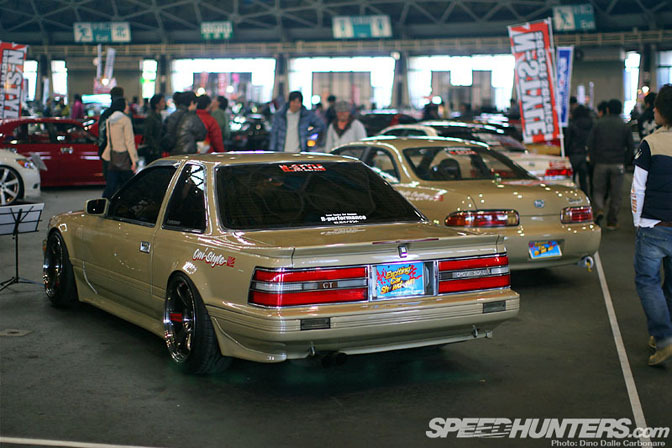 …to the cool rides that the N-Style crew had prepared.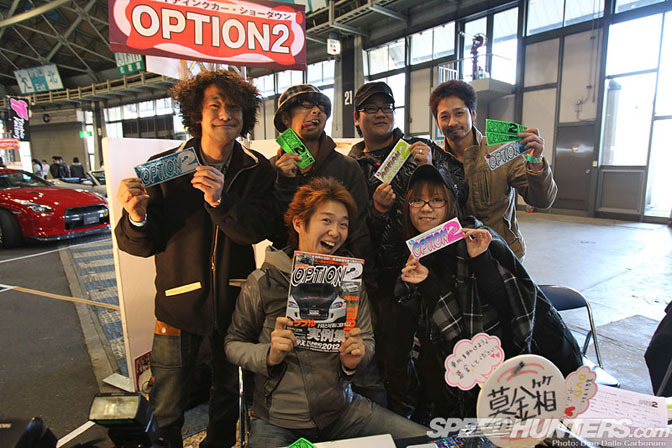 Respected publications like G-Works, Doriten, Option and of course Option2 organized their own display areas inviting some of the most popular cars that have been featured in the pages of their magazines. Here is the crew from Option2 magazine posting for a group shot showing off all the cool new stickers they were giving away to readers.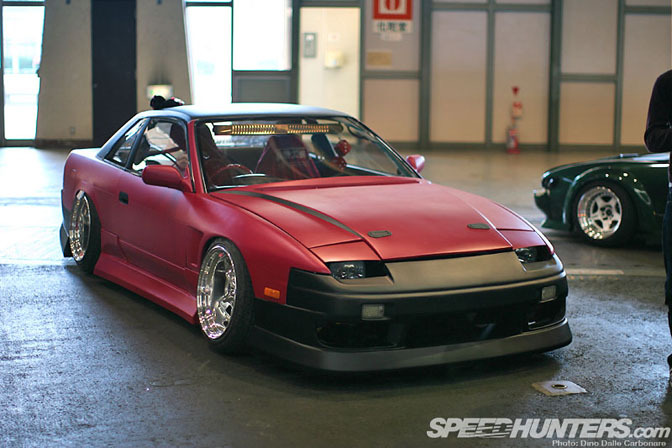 When tackling a show of this magnitude, the best approach is always to jump in so that's exactly what I'm going to do here, starting off with the Nagano Koubou display area where I found this cool S13 running a 180SX front end and finished off in a matte two-tone.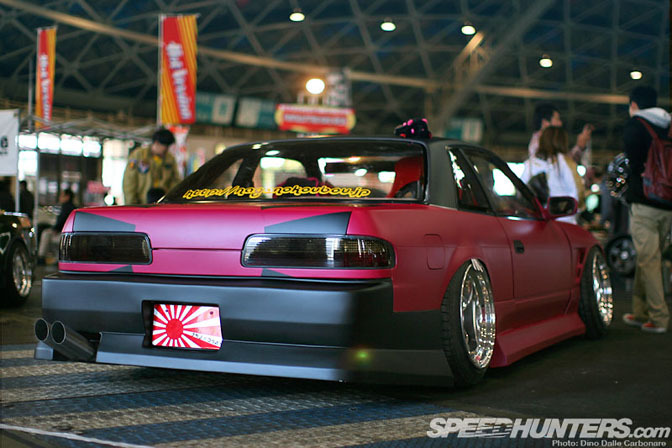 Pink and black is definitely catchy but let's not forget to appreciate the quality of the workmanship around the rear fenders, not to mention the smooth velvet-like finish of the paint.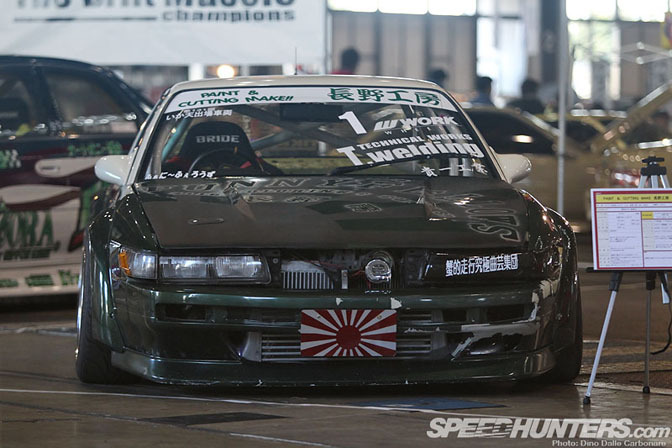 Their other S13 from last year's show was also on display, still rocking a mean slammed stance…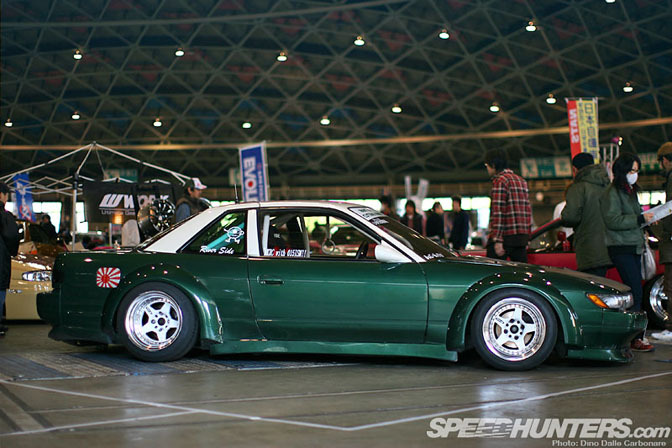 …and Work Meister CR01s.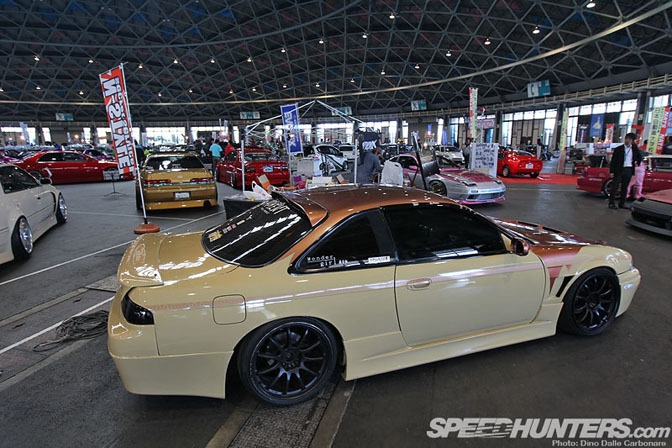 While I was checking out this other cool Silvia at Nagano Koubou I heard a lot of commotion, and when I turned around to see what was going on…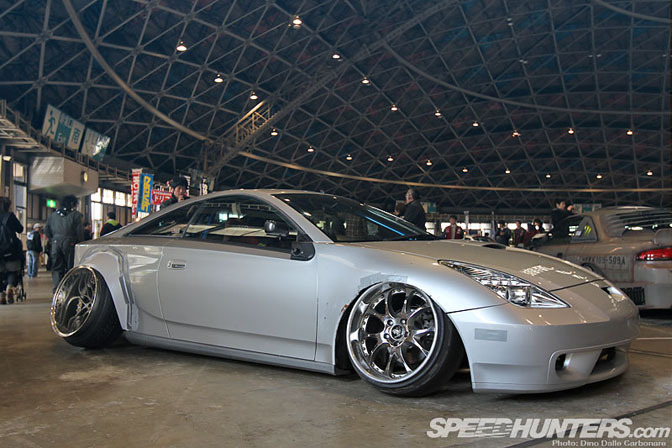 …this is what I was confronted with. Kawashima had just arrived with his "controversial-spec" Celica after driving all the way down from Tokyo. So I guess that takes care of establishing if it's functional or not!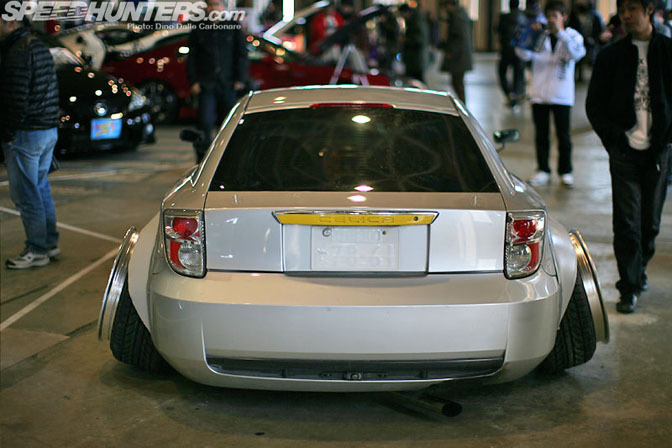 It is a car that everyone at the show, and by now the entire internet, was talking about so there is no hiding that what he set out to do was well and truly achieved. I mean look at this thing! 15º of negative camber…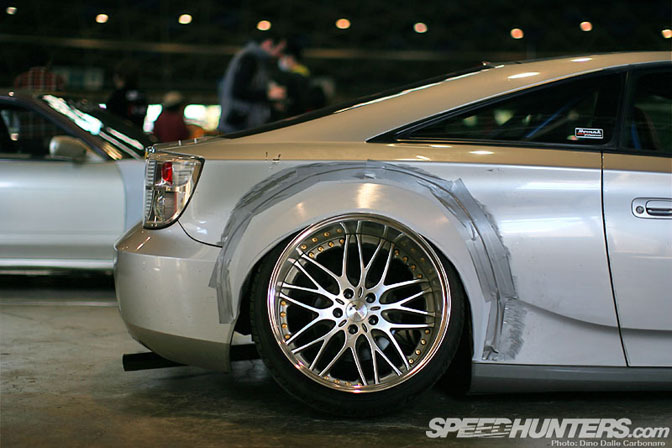 …and fenders hacked to pieces to make the wheels sit just right. Obviously this is a work in progress but I'm sure he just couldn't wait to show it off to the world.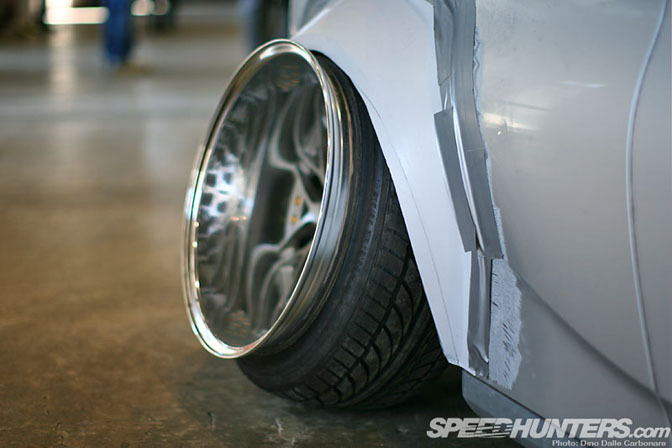 And so it's on to the crazy rear wheels. Yes the stretched 215-section tires actually do bead to the rim, and hold air…well…kind of. Apparently on the way down to the show Kawashima had to stop and fill them with air a few times as they very slowly loose pressure.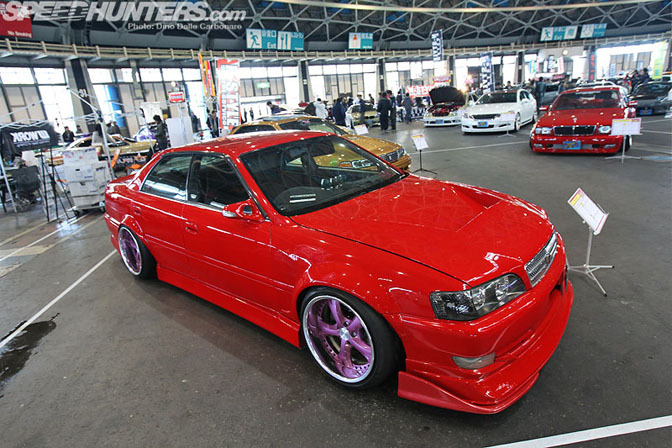 It's always great to hear when someone in Japan knows and checks out Speedhunters, just like the guys at N-Style. Like I mentioned in the preview post they had one of the biggest and coolest displays at the show, starting off with this clean JZX100.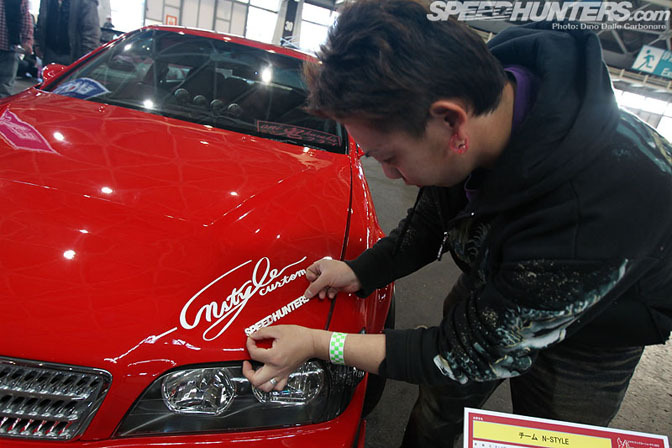 I have never given away quite so many stickers like in the past weekend, which is of course very humbling!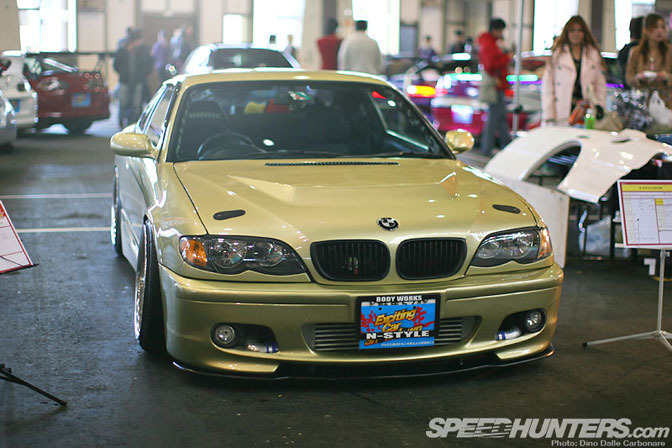 Here is more JZX100 awesomeness…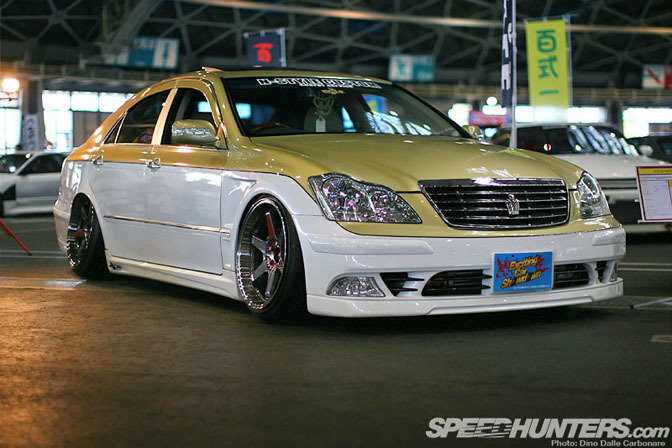 …but it was this Crown Athlete on TE37 SLs that really grabbed attention, not only for that two-tone K-Break kitted exterior and very aggressive stance…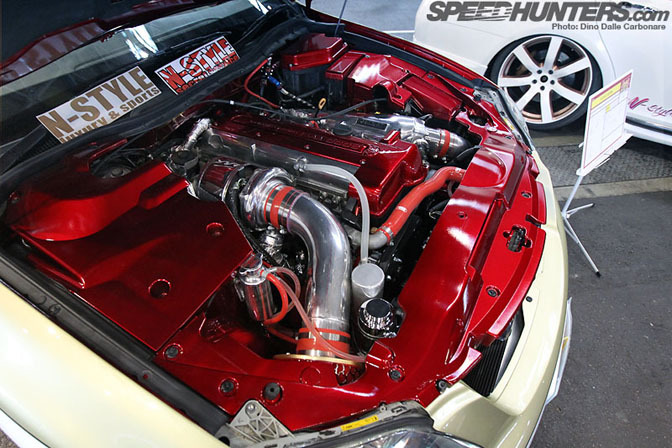 …but the 2JZ swap. Not bad right? The GT3040 turbo helps the engine develop 550 HP which is sent to the rear wheels via a 6-speed manual transmission.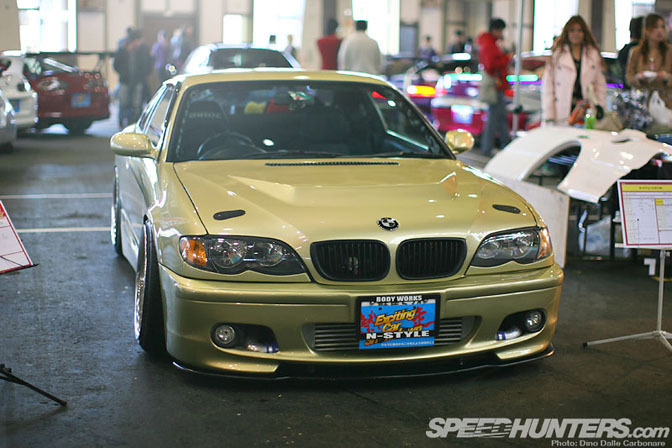 But there is more! N-Style also brought down their BMW 3-series front S15 Silvia which we first saw at the Doriten display at this year's TAS…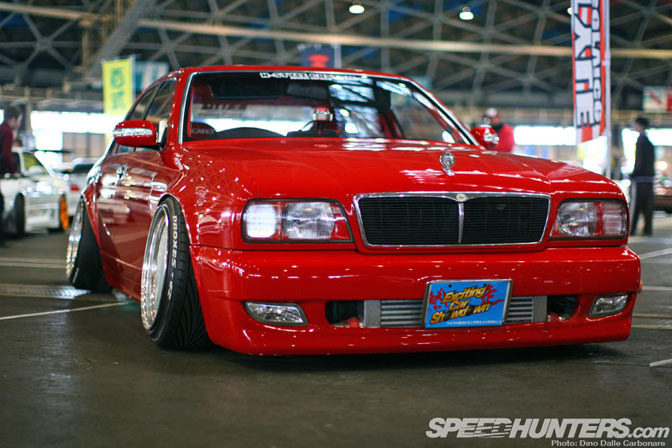 …but it was this Y32 Cima that really stood out. Everything from the simple yet effective Sessions-kitted exterior and blistered fenders, to the unusual choice of color and wheel combination…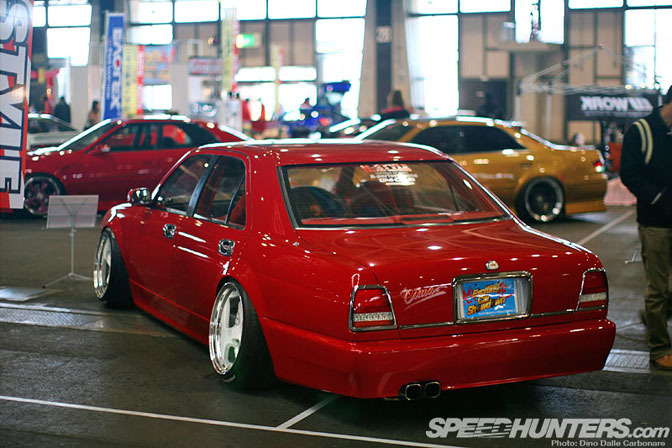 …this Cima definitely got noticed. Top work from N-Style that's for sure!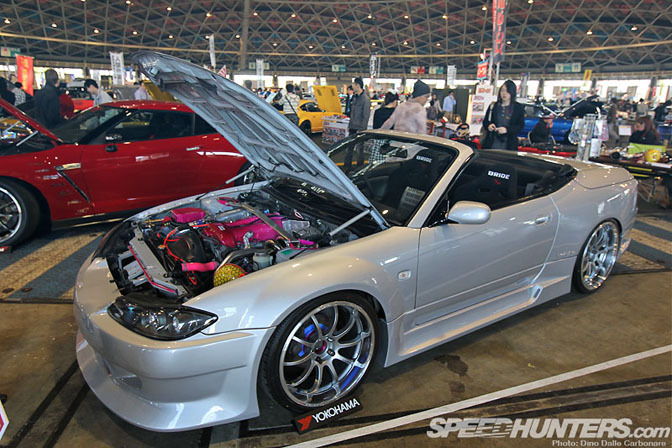 And here is another car that I couldn't stop going back to. Okamura-san at Yashio Factory uses this S15 Silvia Varietta to practice his drifting and handling skills at the Tsukuba Gymkhana course, and like all the cars he drives you know its going to ooze style.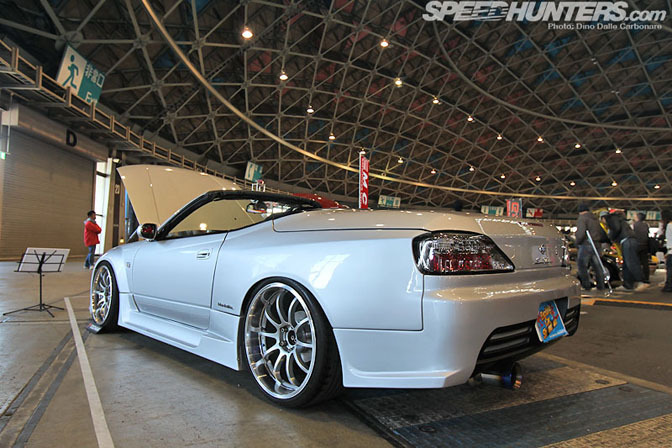 The Advan RS are a great choice but the size is a lot more extreme that has ever been seen on and S15, a staggered set up with 19-inch at the front and massive 20-inch at the rear.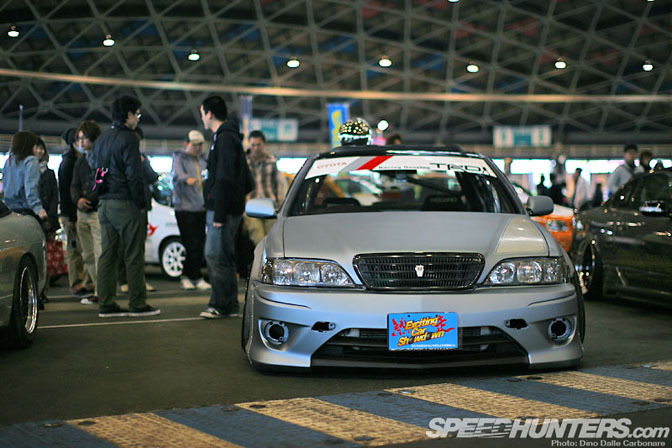 This once orange 396 Ishiai Cresta is now looking very different with a matte gray exterior…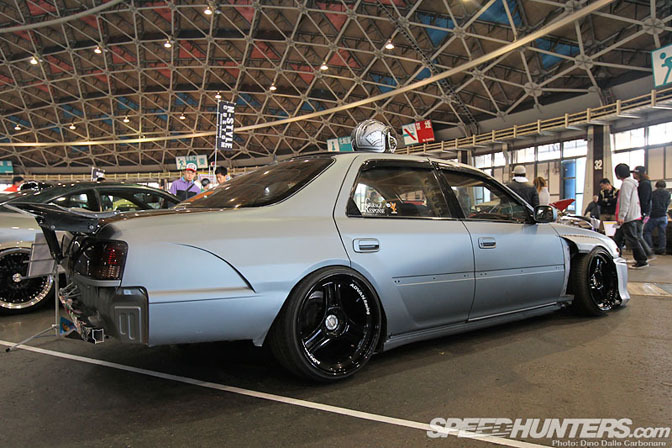 …and work in progress aero. No doubt it will be pretty impressive when completed.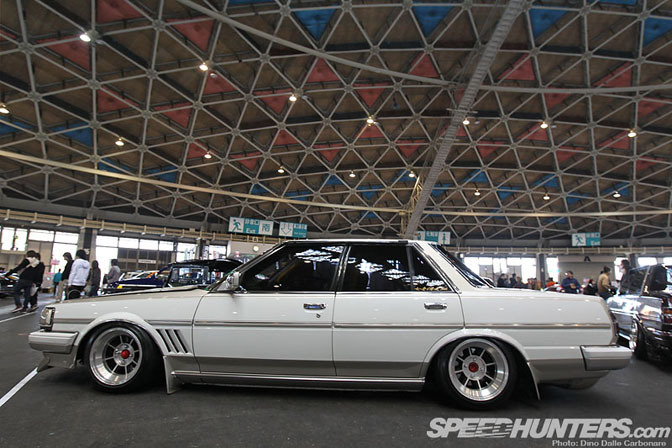 And from a JZX100 to a GX71 Cresta, a more vintage version on the popular Toyota sedan. T-Get sure know how to make their cars look hot, dropping the Cresta on a set of Hayashi Street Type CR and fitting a set of their special custom knuckles to make sure it can hold big drift angles out on track. The 1G powering it pushes out 414HP thanks to a GT2835R turbo.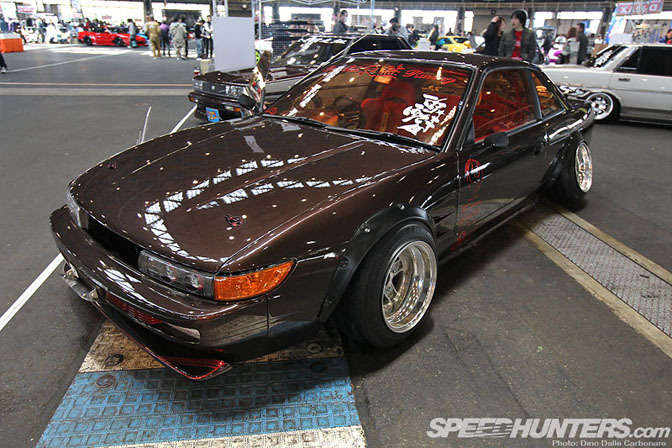 But for how cool and extremely JDM the GX71 is, T-Get's S13 Silvia was the one that was getting the most looks.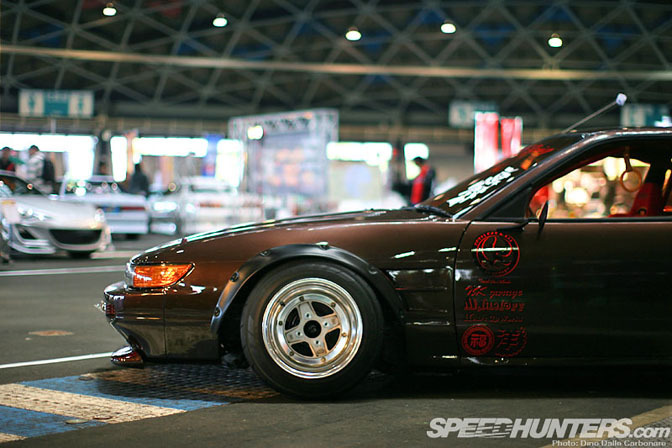 The 14-inch SSR MarkIIs sit so nicely up front barely contained by the black overfenders…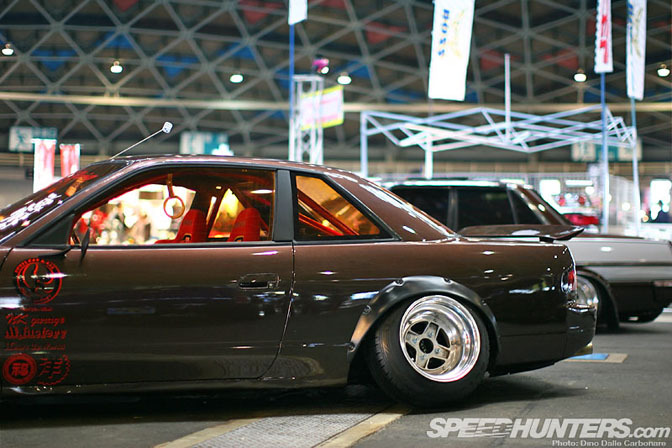 …while at the rear is where things get a little more extreme with a massively negative camber.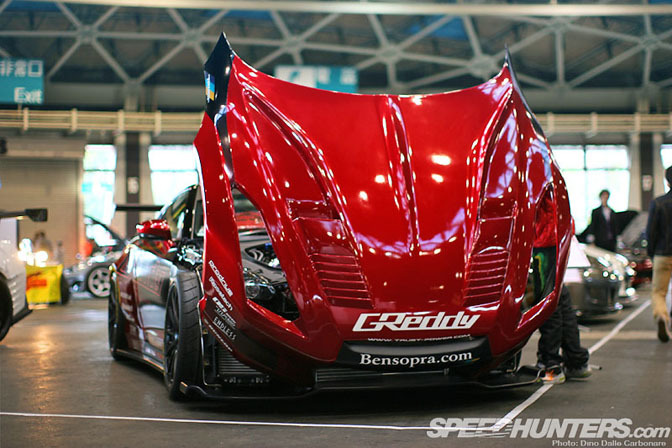 GReddy brought down their Ben Sopra kitted 1200 HP R35 GT-R time attack beast.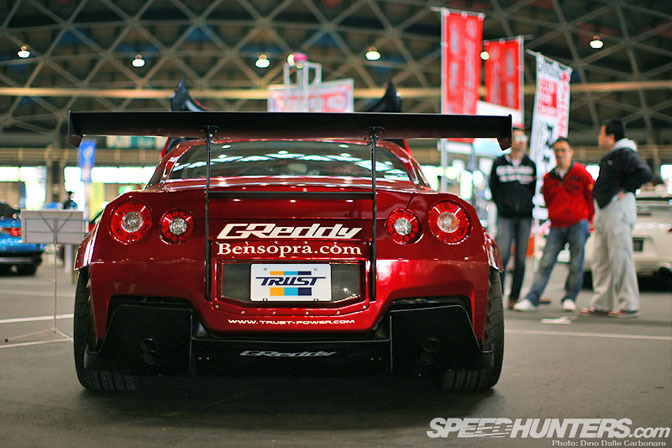 No matter how many times you see this car it never fails to amaze. The aero is wild beyond belief!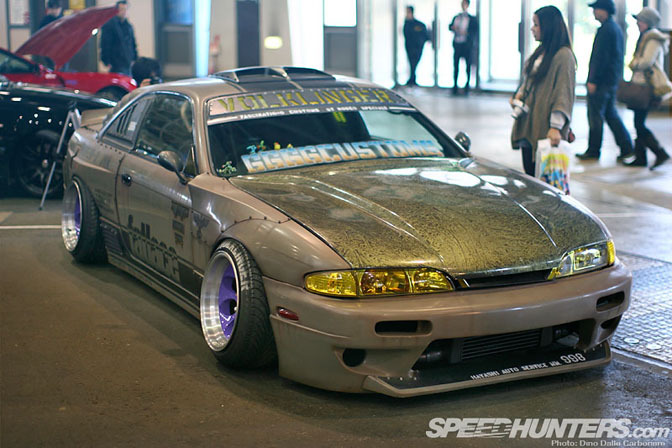 After having seen a few images online I was finally glad to get a close look of this curious Hayashi Auto Service S14. The 6666 Customs kitted Silvia sports an interesting military theme with a lot of airbrushed detailing to give that appearance of a weathered warplane or tank.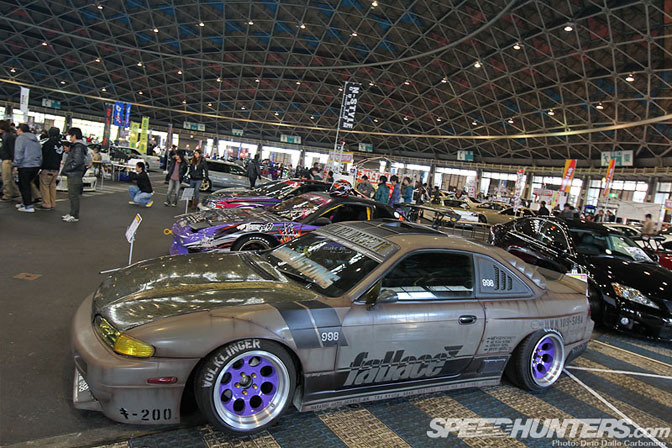 The purple MickeyThompson Classic II rims are definitely an unusual choice while the car sits on GP Sports adjustable suspension.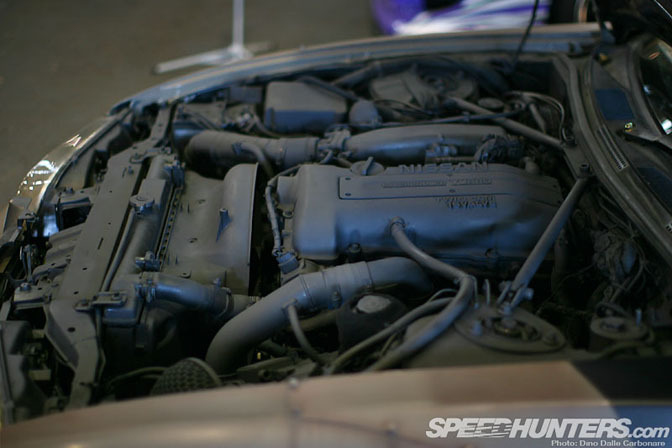 The coolest thing however had to be the engine bay, completely spray painted in flat black including the HKS sponge filter!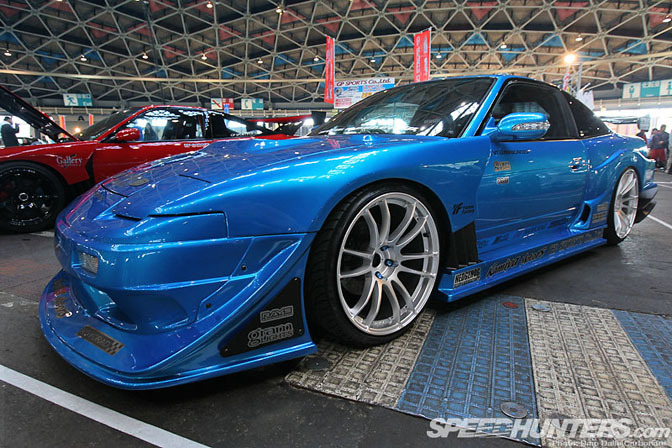 I'll finish up this first part with an image of the blue GP Sports RPS13, a car that we have seen countless times before, but that is now running a nice set of Gram Lights 57Xtreme. There is a lot more to come so check back soon for more JDM awesomeness from Nagoya.
-Dino Dalle Carbonare