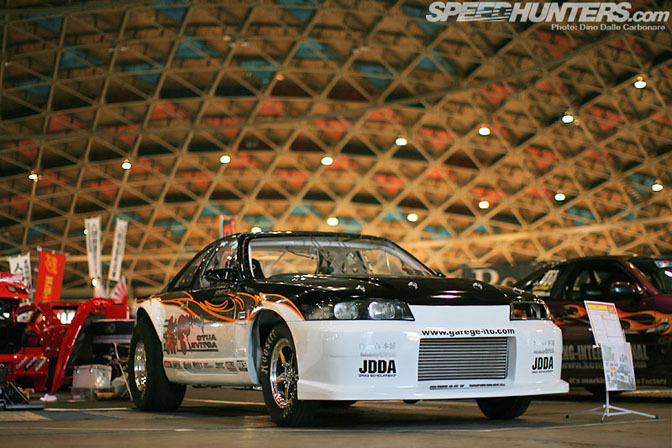 I am once again blown away by the utter awesomeness of the Nagoya Exciting Car Showdown. I sit here in my hotel room not too far from the Port Messe exhibition center, just about ready to pass out from severe sleep depravation, but I just can't help and share a few images from this first day.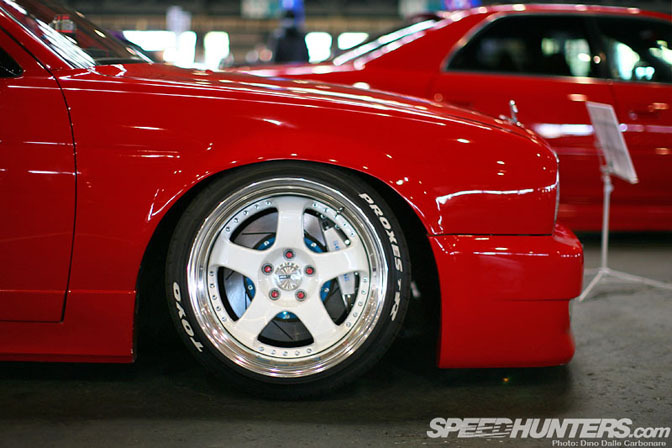 As ever this show, put on by Daijiro Inada and the Optionland crew, is an incredibly accurate representation of the current direction Japanese car culture is taking. Every year we see various styles evolve and grow as innovators and trendsetters push the boundaries.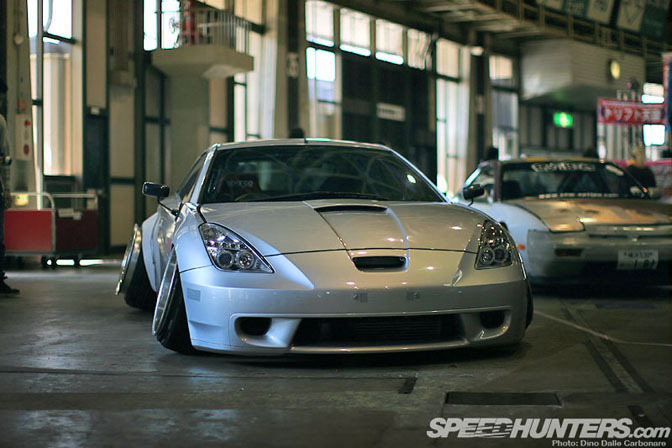 There are a lot of extreme directions that are being taken, some may not even make any sense, but who are we to judge? This IS what is happening in Japan…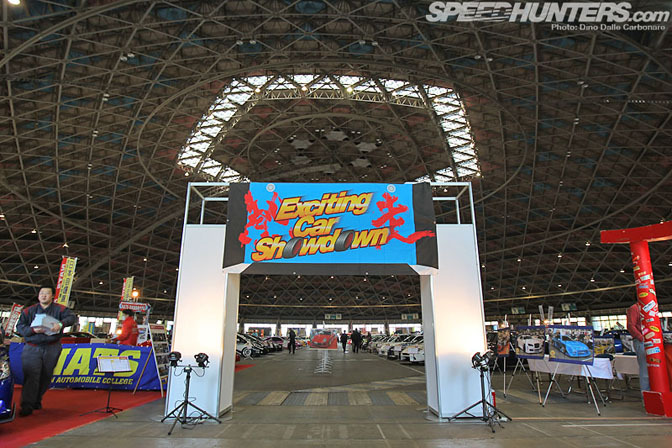 …and the Exciting Car Showdown continues to grow and establish itself as THE show of the year for the true Japanese car enthusiast.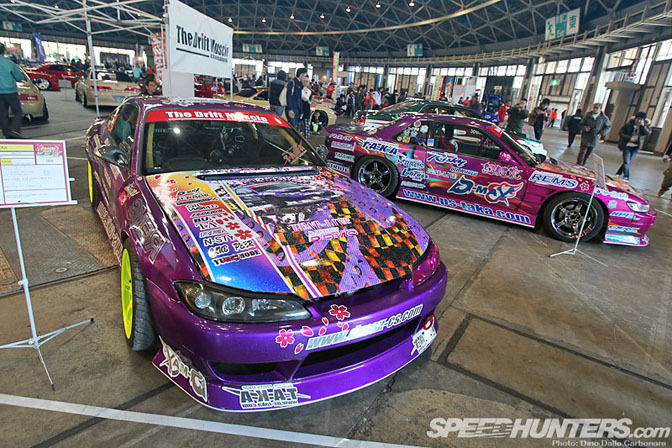 Drifting and its whole subculture makes up one of the biggest parts of the show…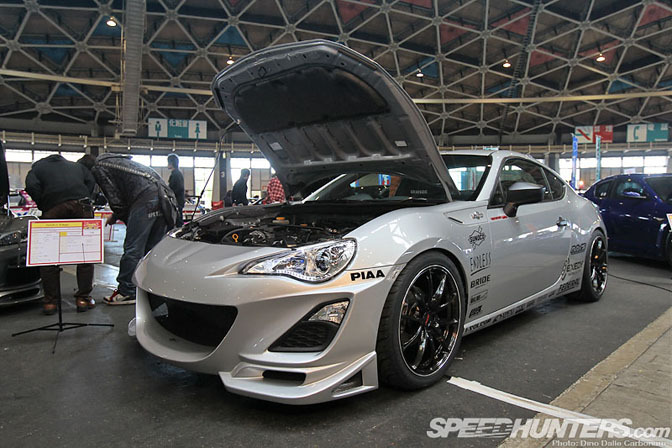 …but there's such a wide mix of cars representing various disciplines and schools of though that it's hard not to come away pleasantly satisfied, no matter what you may be in to. With the Toyota 86 now officially on sale, it wasn't surprising to see a couple of cars on display like the above example from R-Magic…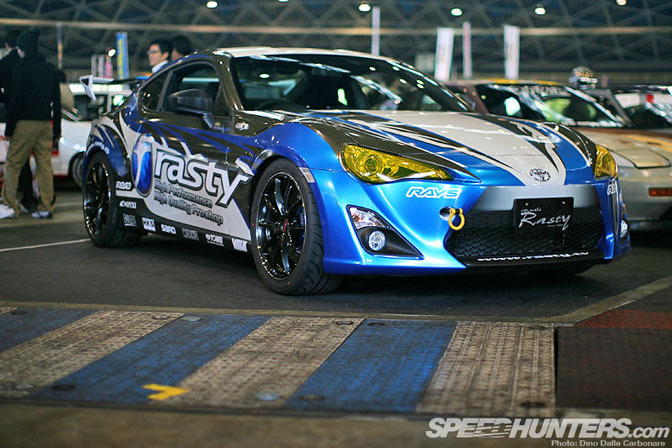 …and this car from Rasty.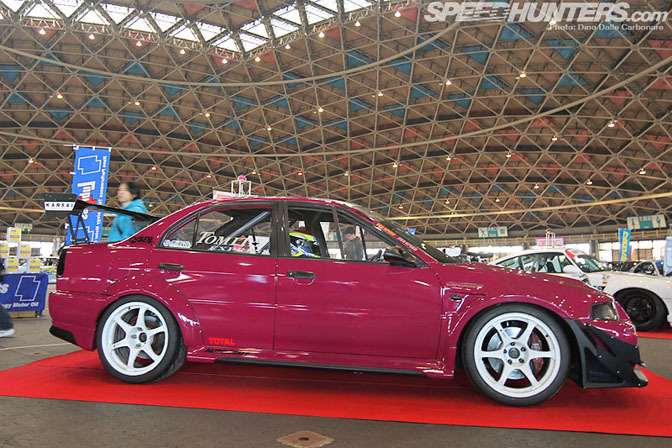 Is grip your thing? Well then the selection of top cars from the Meister cup will be enough to make any track racer weak at the knees…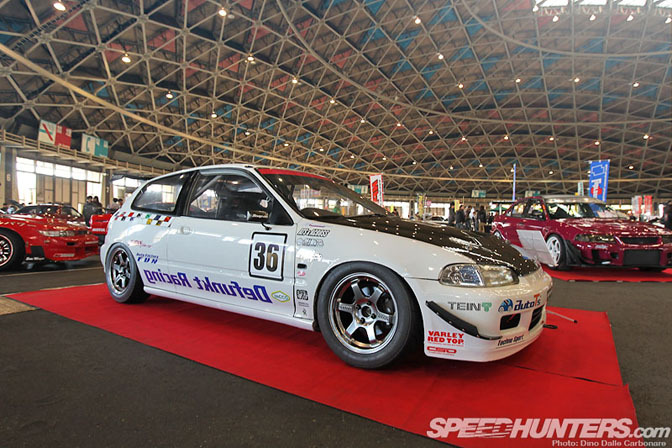 …cars like this Inaen Engineering EG6 packing 260 HP from its reworked and stroked B16B.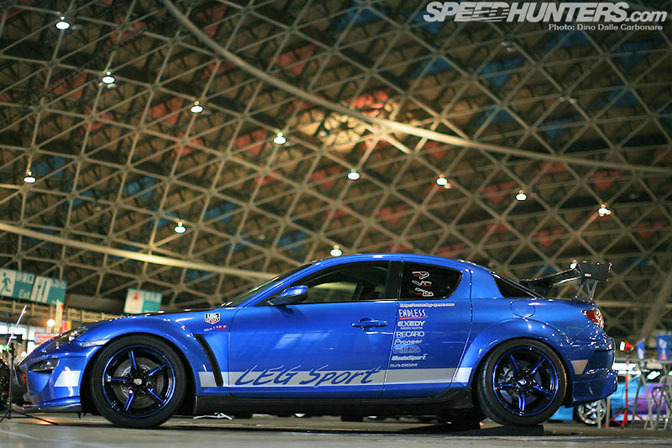 It was great seeing the Leg Sport RX8, one of my favorite 8s around.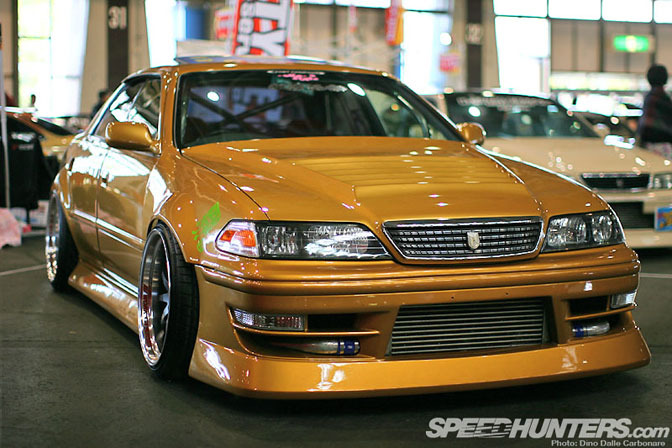 N-Style from Gunma had a massive display of the best customer cars they have built, from the slammed Nissan Cima on Professors in the second picture, to this slammed JZX100.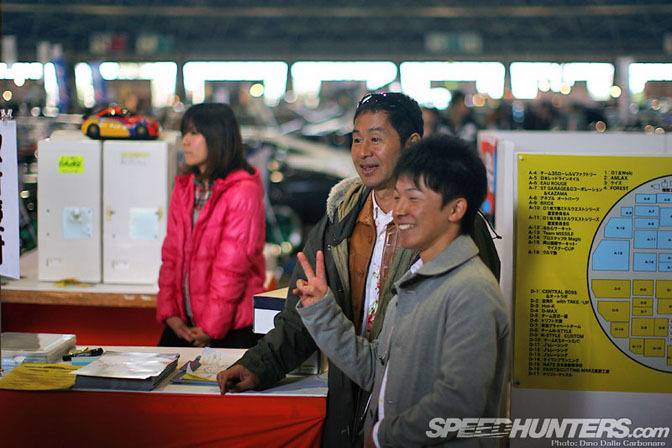 There were plenty of personalities to be found, like the great Keiichi Tsuchiya who was busy chatting to fans and signing autographs all day.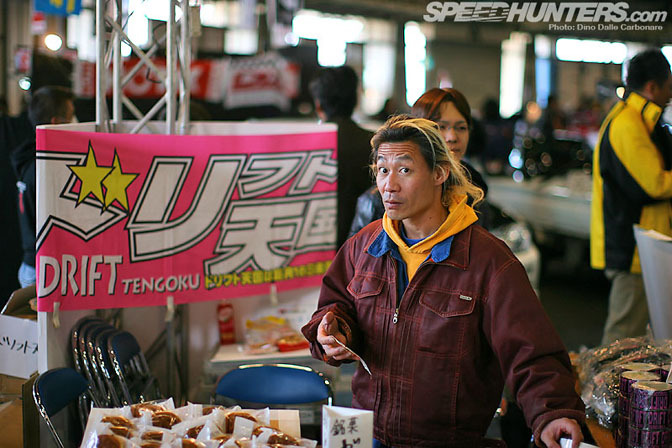 When anything drift-related is happening then Bomber is never too far away, seen here getting ready for one of his talk shows at the Doriten stand.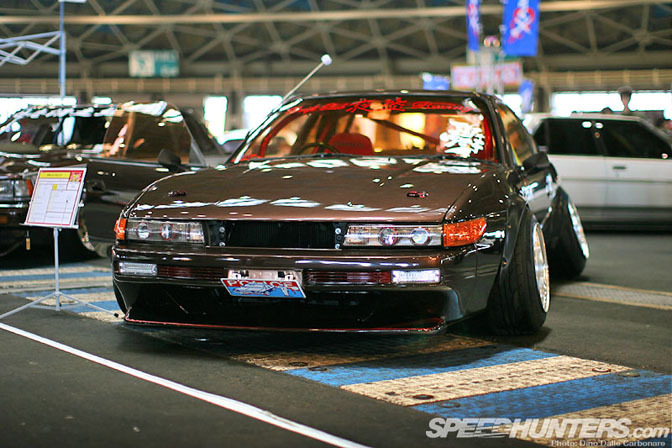 I've so far covered about half of the cars at the show and the highlights from today definitely have to be this Take Up S13 on 14-inch SSR Mark IIs…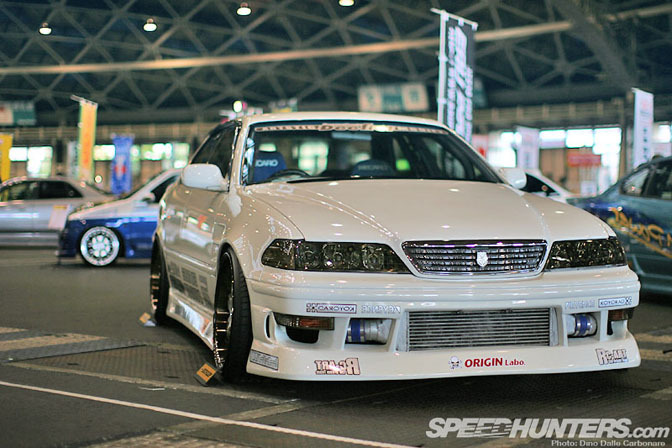 …as well as this Eau Rouge Mark II on Work Gnosis GS5s and sporting full Origin Streamline aero.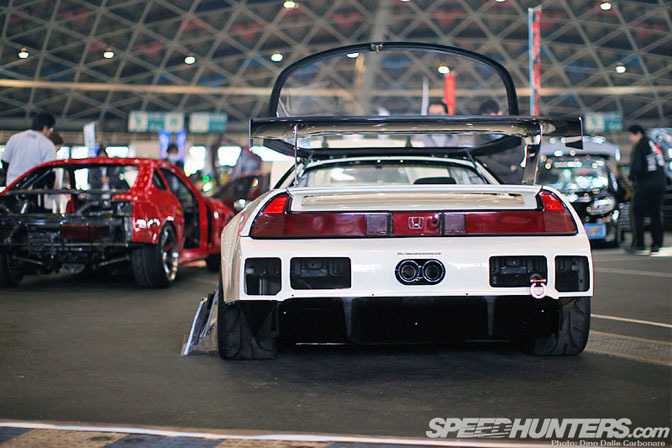 All these years and the NSX continues to look as imposing and ageless as ever. Wait until you see this car in more detail.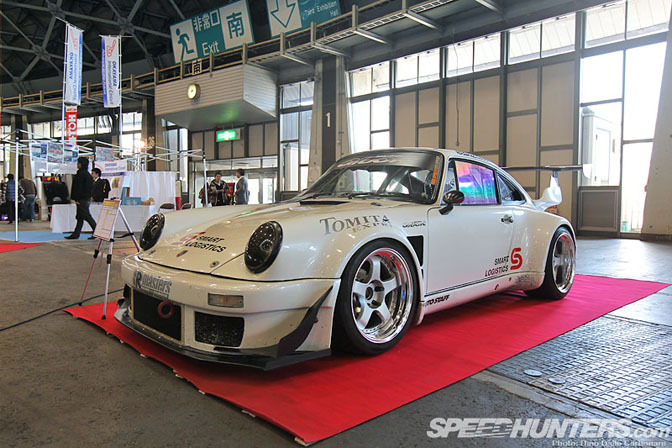 And of course the show is peppered with the odd import; variety is of course very important.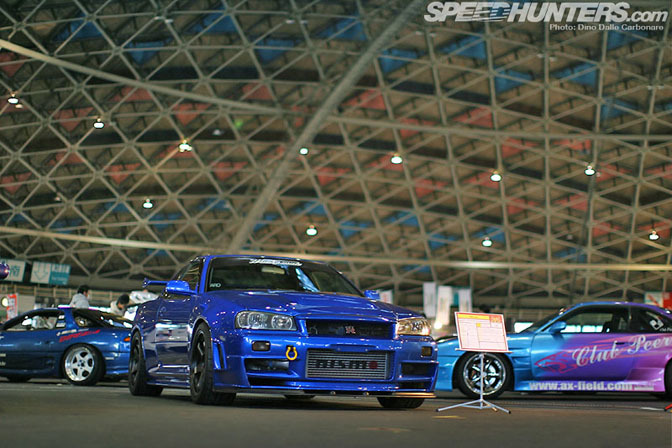 Wacky Mate, who are based in the outskirts of Nagoya, are known for building serious rides and this BNR34 customer car backs that aggressive Z-tune aero with massive performance.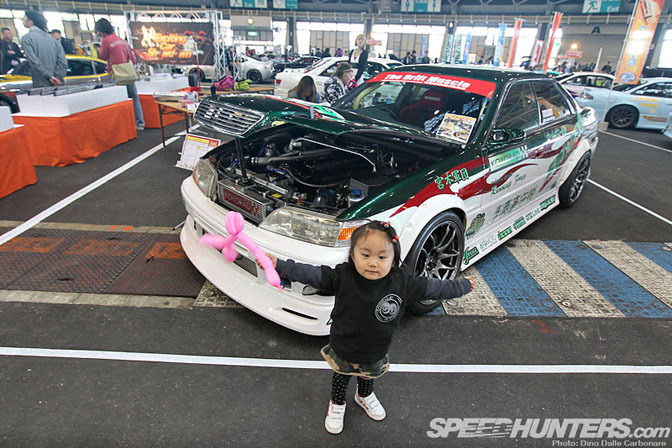 This little girl was protecting her daddy's Garage Missile JZX100 from scary looking foreigners armed with big cameras. I managed to get a picture before she charged towards me! So cute.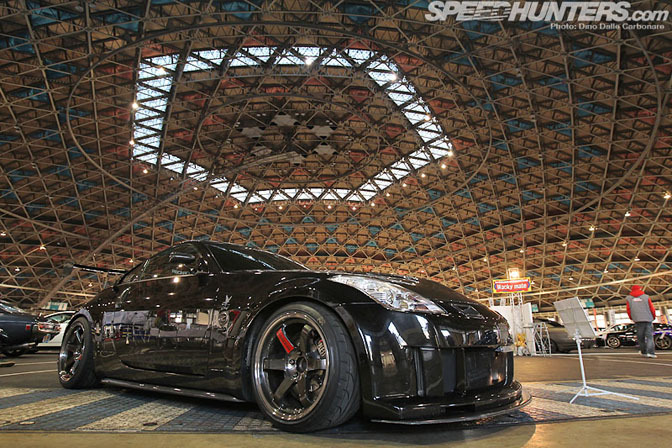 I'll be back at the Port Messe early in the morning for another fix. Stay tuned for much more!
Nagoya Exciting Car Showdown official site
-Dino Dalle Carbonare