After getting on the podium 14 times in the American Le Mans series, Tommy Milner snagged his first win at the Long Beach Grand Prix. I had a chat with him about the weekend's events after the race.
Tommy:  Coming off Sebring, I was a little bit disappointed with the results there.  I felt like we probably could have won the race.  We sort of ended up unlucky with the pit call and the strategy, and things like that.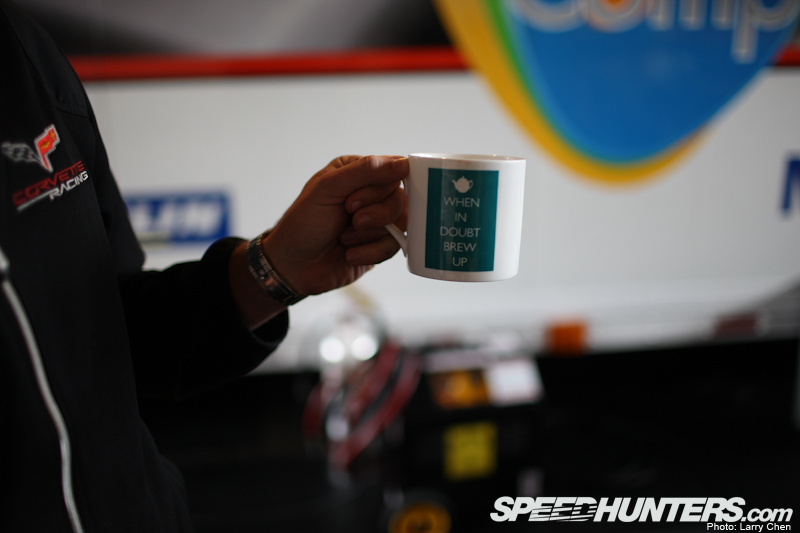 It felt like we sort of had some unfinished business for sure coming here to Long Beach. Last year Long Beach wasn't a great race.  I had fun charging up to the field, but made some contact with one of the BMWs, definitely hurting the car a little bit.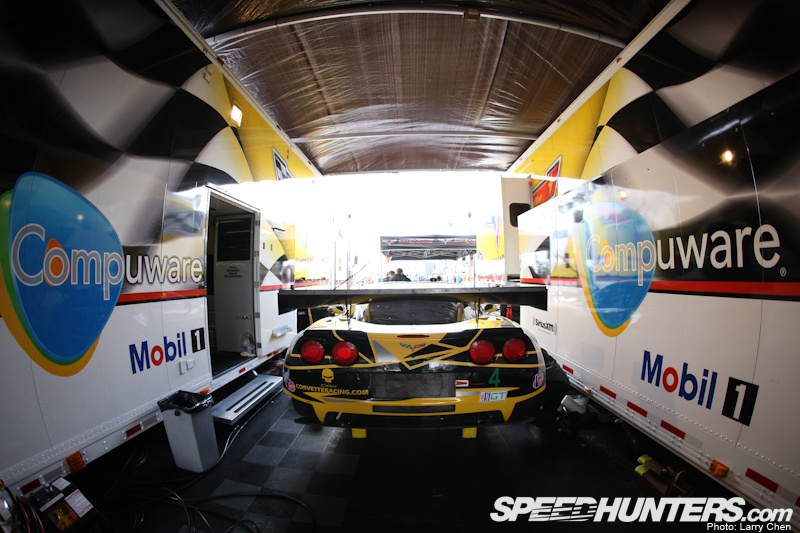 Coming into the race, my main focus certainly want to win a race bad, But I have to sort of temper those desires for a win. But I can't make stupid moves.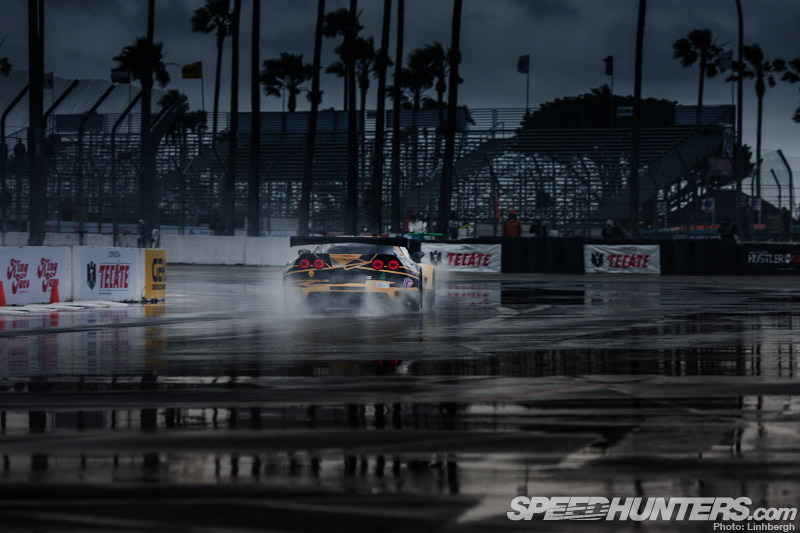 It didn't help things as the weekend started that we had no practice time.  Yesterday with the wet conditions we really didn't get a reading on the car at all.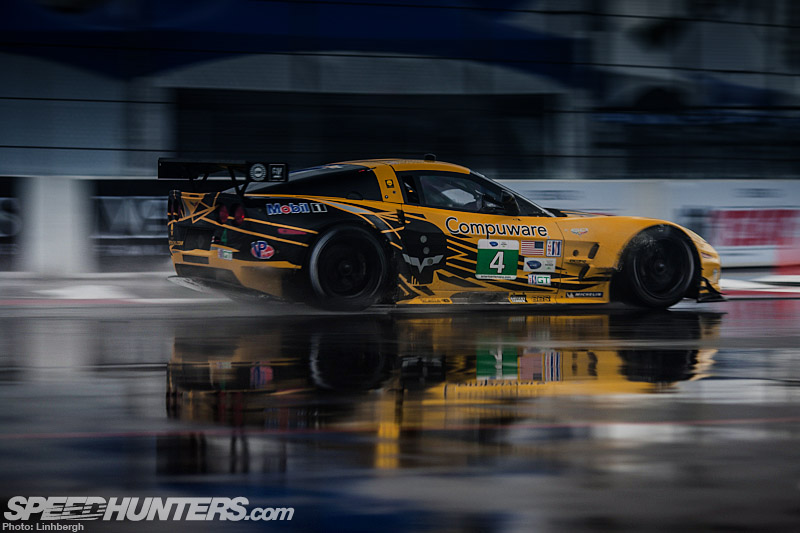 Had no idea what the car would be like.  Looked like all weekend the forecast was going to be for dry weather so I felt really confident that it would be dry.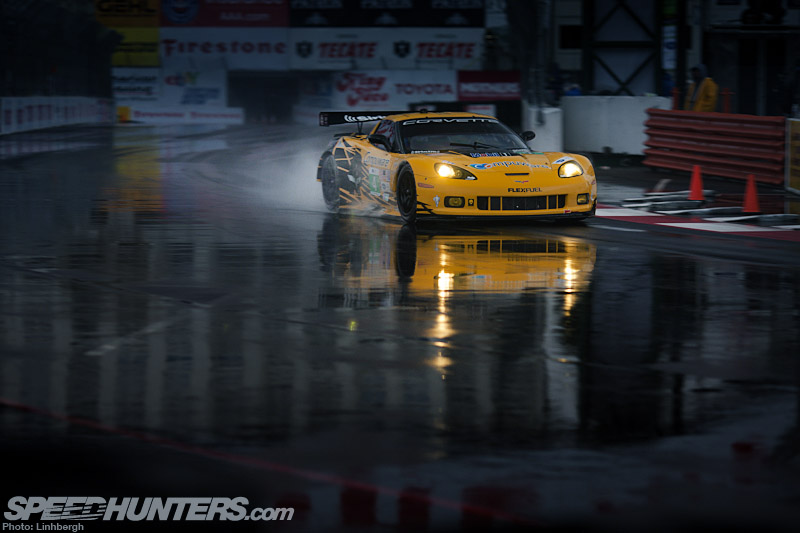 Larry:  You guys practiced even though it was raining?
Tommy:  A little bit but also just to make sure enough where the systems checked in some way and everything works properly, that there's no issues with the car.  We always do a fuel reserve check early on in the first practice session on Friday. So there's stuff to do but we don't make any big changes to the car knowing that it's going to be dry. And no sense in changing stuff to the car when you're not going to race in the wet.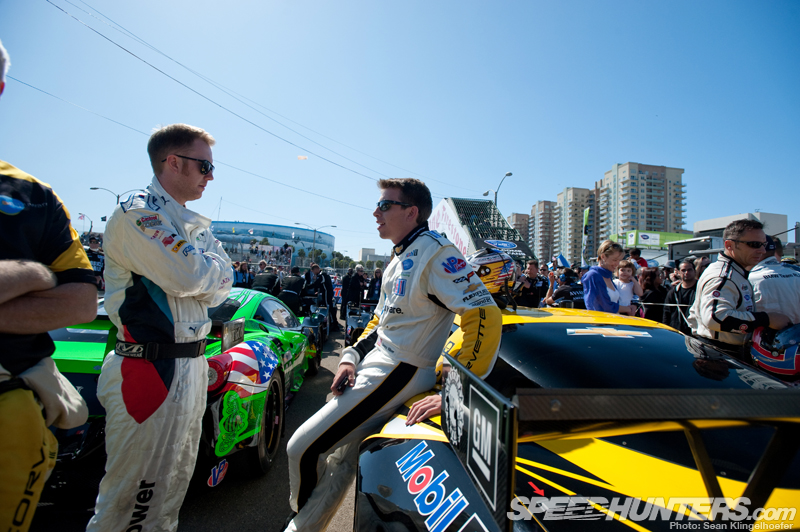 L:  So tell me about what happened today?
T:  Coming into today, it was definitely an unknown.  In Sebring throughout the week, you could see that we were pretty competitive.  So that gives you confidence going into the race.  Here you really have no idea what the car's going to be like, you don't know what to expect, you don't know how your competitors are, you really have no idea there's so many questions going into the race today.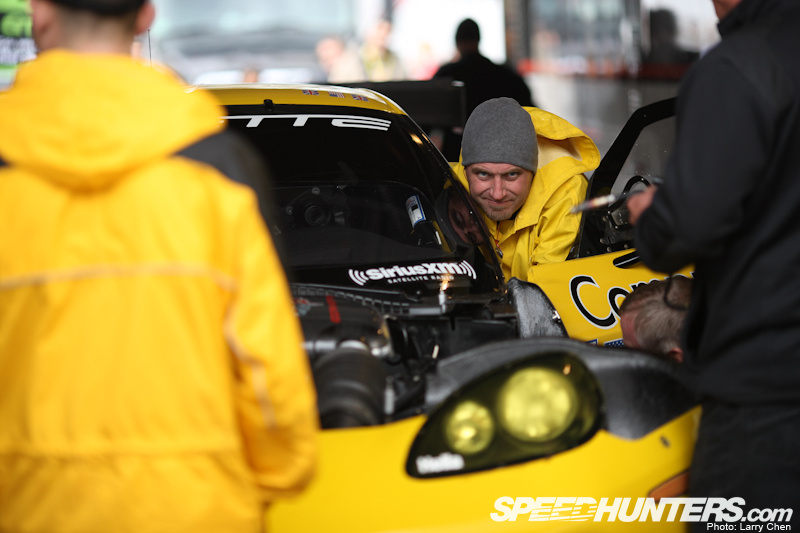 T: All you can really rely on in that case is experience with the car, with the team.  The engineers knowing what to do with the car.  So I felt pretty confident that we would have a quick car based Sebring, based on the testing that would be done this year, based on the past year.  Last year we were pretty quick.  So I felt like the cars had gotten better.  I think we'll have a car that we can compete for the win.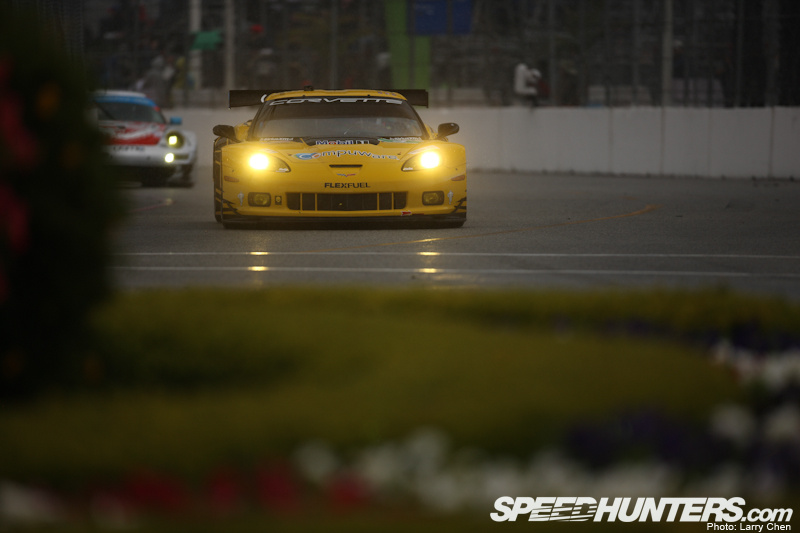 L: So you guys were unable to qualify due to the rain?
T: Well we qualified 3rd based on our points because the qualifying session got rained out. So that means we start based on points. So the BMW would start first, then the 3 car, then us, then the next BMW behind us.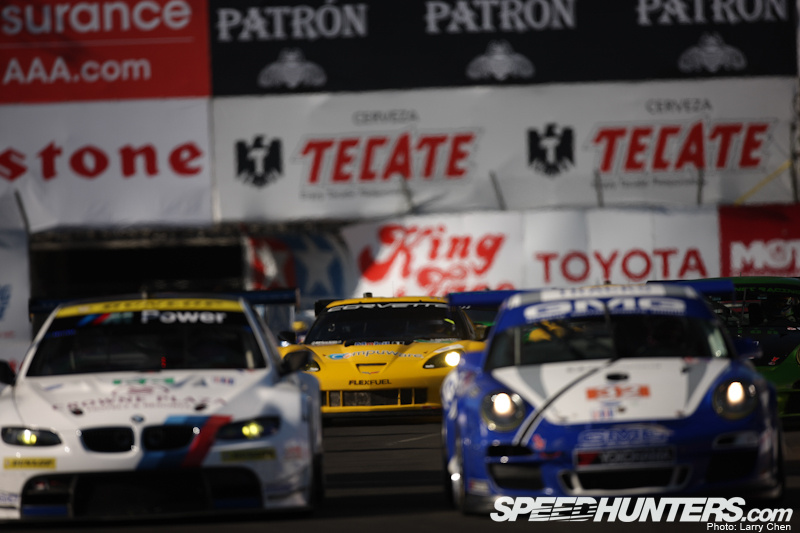 It seems like they will be our biggest competition throughout the years (the BMWs) .  Which is no surprise they were fast last year.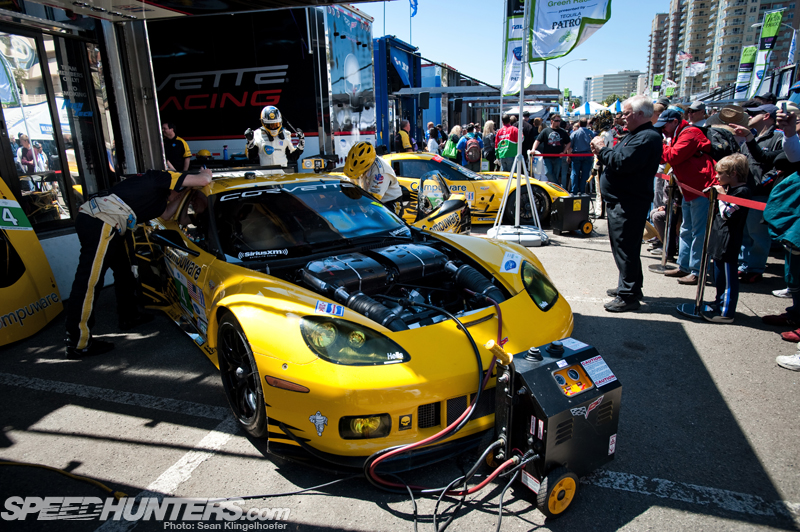 They were reigning two time manufacture champion, they have a great team.  But our team has definitely worked really hard in the off season to make our car more competitive.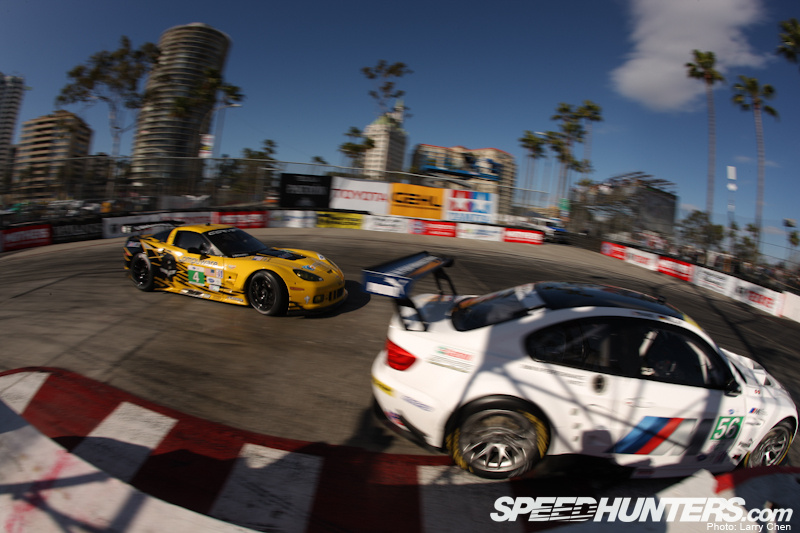 And again I feel like going into the race today that we really are there, that we're right there with the BMWs.  Even so there's a lot of unknowns.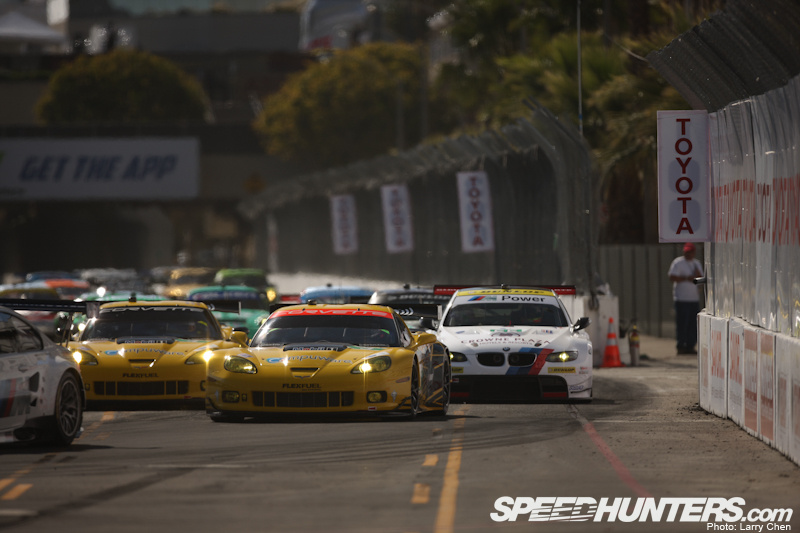 L: Tell me about the start.
T: The start was crazy. We have lots of team meetings and things beforehand. Talking about the race coming up, strategies, and things like that.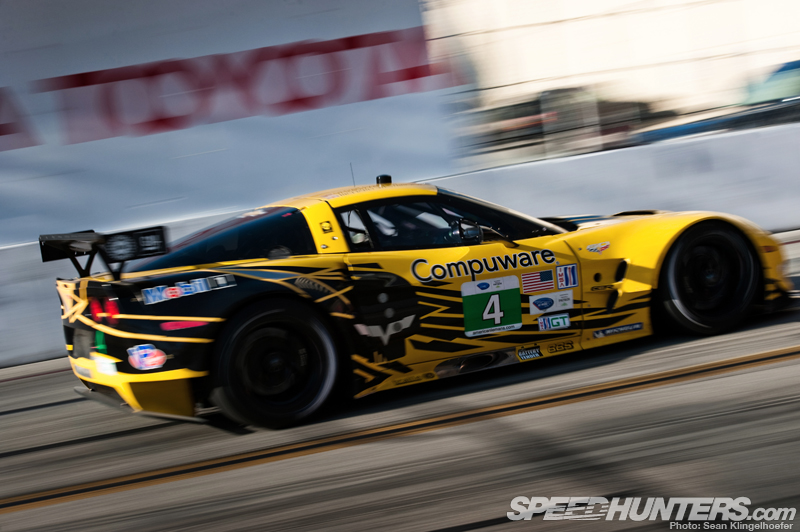 Part of me was eager to get up front but based on the things I did last year putting myself in bad situations on the track, I felt like from the start of the race that it was more important for me to bring the car in and hand it over to Oliver in good shape; no body panels missing.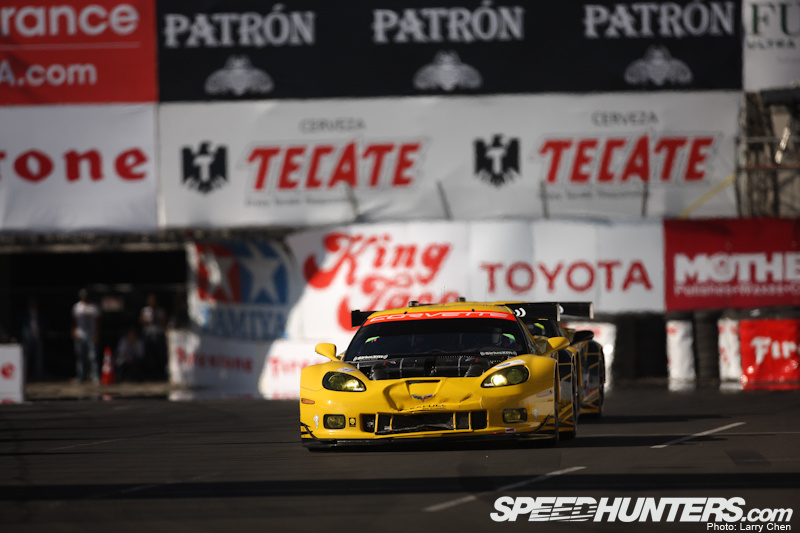 You could see unfortunately for Antonio, for our teammate, from the first lap there had an issue.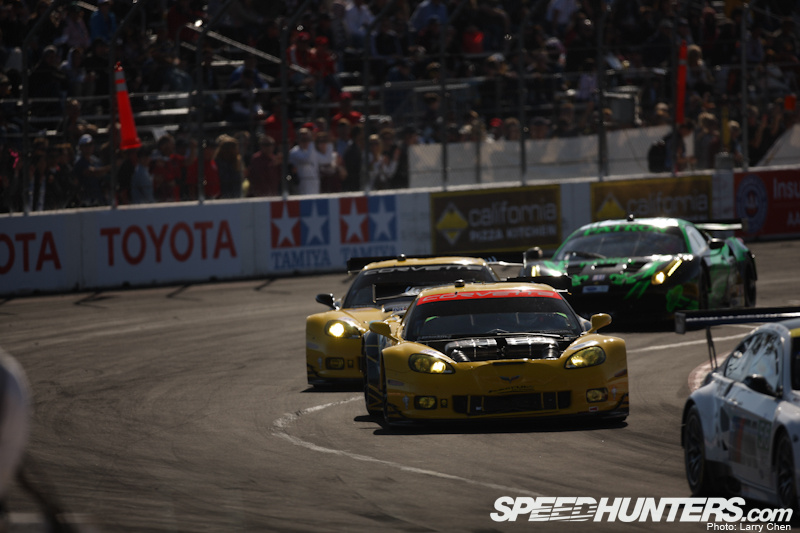 For Antonio the first lap there he had it at the start but he got caught up in other people's accidents  That was my goal to give myself a little bit of a cushion no matter what.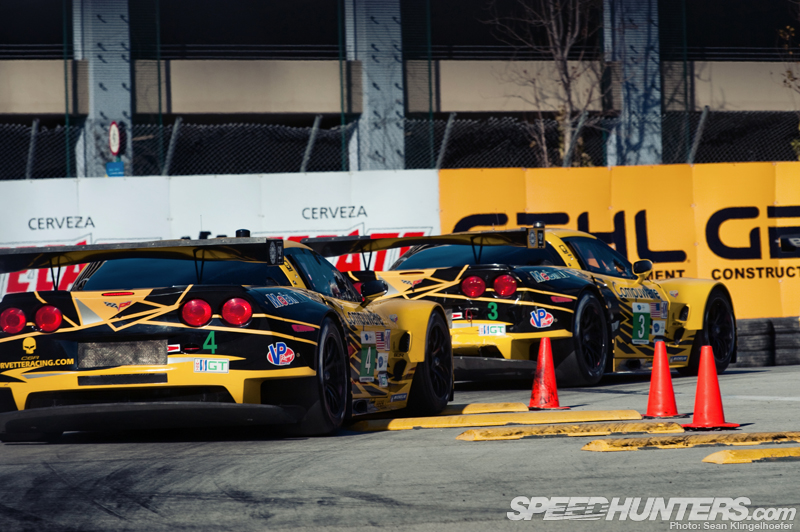 L: So you eventually passed Antonio?
T: We were all very bunched up together running the same lap time. And then we were able to sort of split up a little bit based on traffic.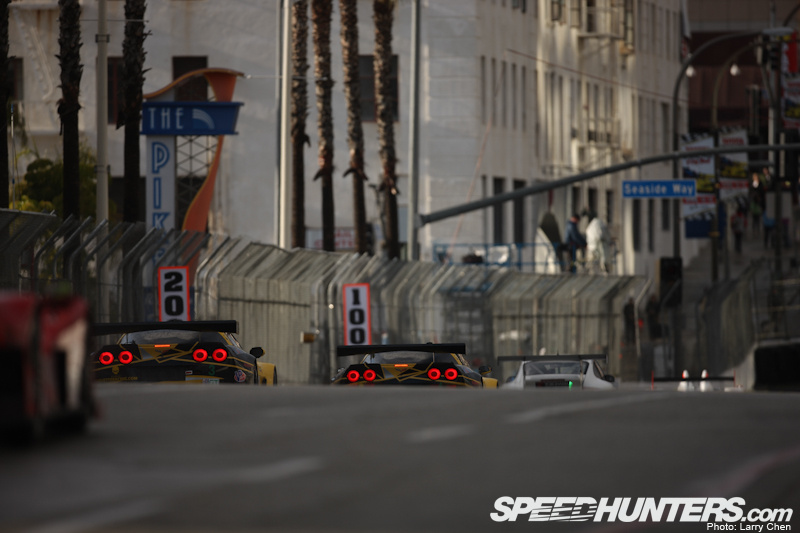 I was able to make up the gap really quickly between me and the BMW.  The team talked about strategy.  If one car seems to be quicker than the other then they would have a swap and see what happens.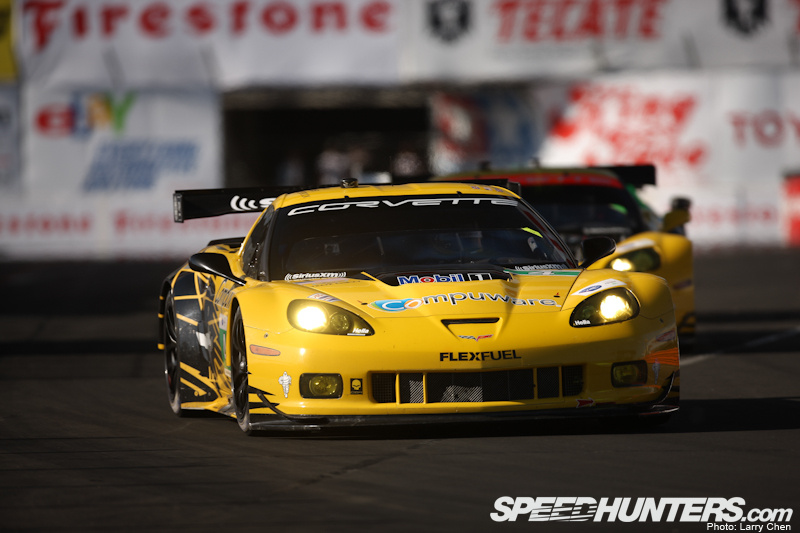 L: I see, so it was a mutual decision across the board for him to allow you to pass.
T: Yeah. The number one rule in racing is that you never hit your teammate. So gotta to be very careful around him. That was obviously the thought process. The call game that Antonio would look. When I was close he would let me go. It took two or three laps after that call came in. After a couple of laps, I was able to get by.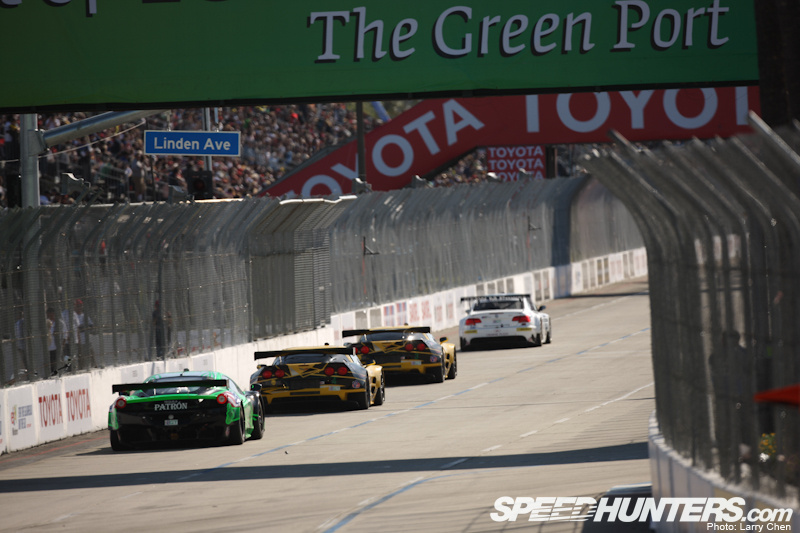 L: So how did you pass the BMW?
T: That was sort of the big moment of the race there for me. Once I was past Antonio, I was able to close the gap to the BMW. It was one of those things, he was pretty quick, I was quick as well.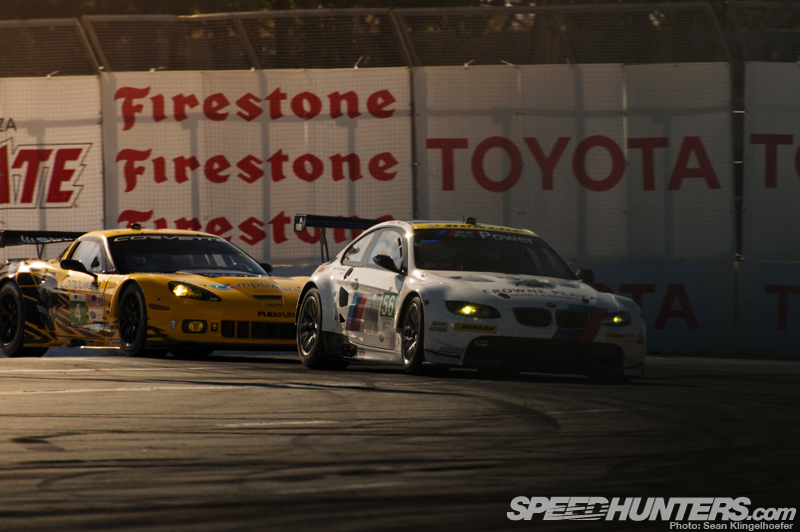 I felt like I was quicker but again I don't want to make any bad decisions and put myself in a bad situation. I was careful around traffic and careful around him. And I waited for an opportunity. And that showed up.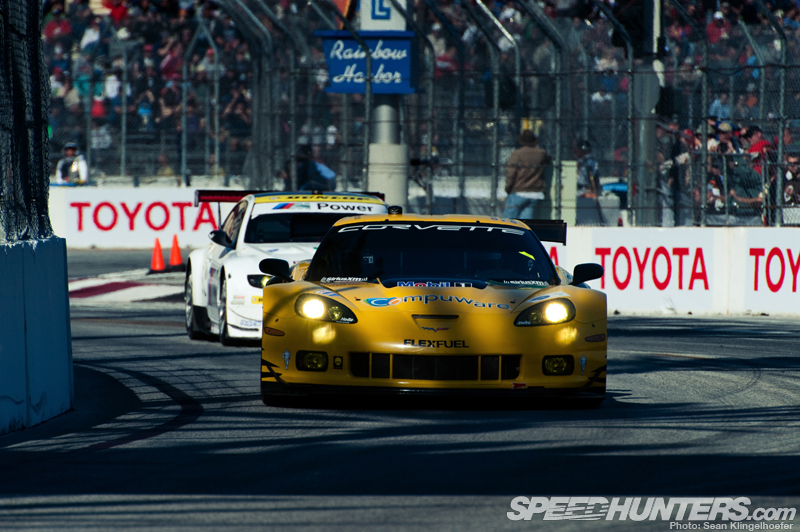 He was trying to go around a slower GT car.  He took the left side, and I went the right side.  He had to basically check up just to the exit of the turn.  I think it's 7, it's the left that's kind of up the hill and then down before the right.  Up that hill he had to go to the inside and limit how much he could go to full power and I was able to stay on I went around on the outside of the Lotus.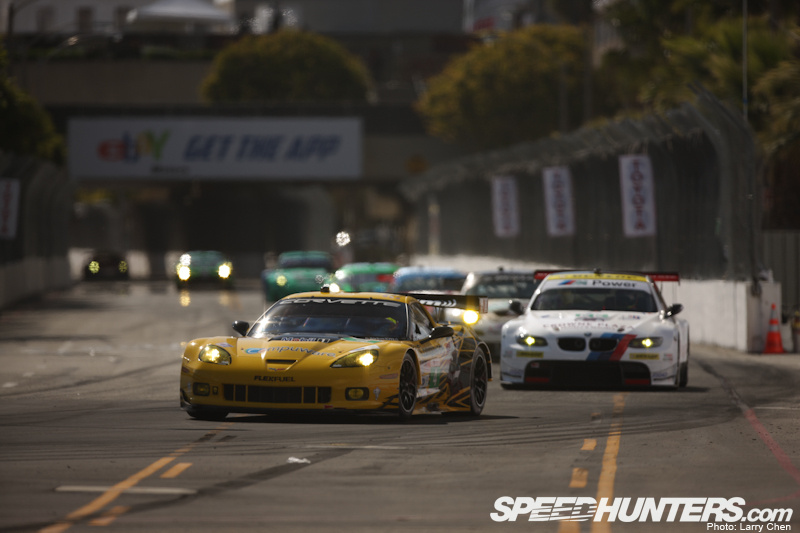 And he was on the inside when I looked over and saw him, and saw that I was past him. And take the position and drive away.  I think there was a LMP car that actually hit Joey.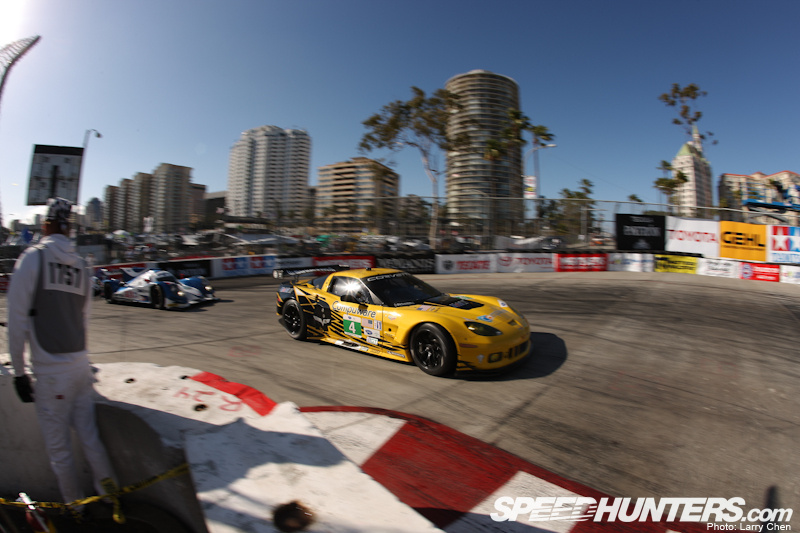 I was happy to get out of the situation.  Joey and the LMP car had contact so he dropped back.  I had a nice gap before me and Antonio. From that period until towards the end, I was in some ways managing tires.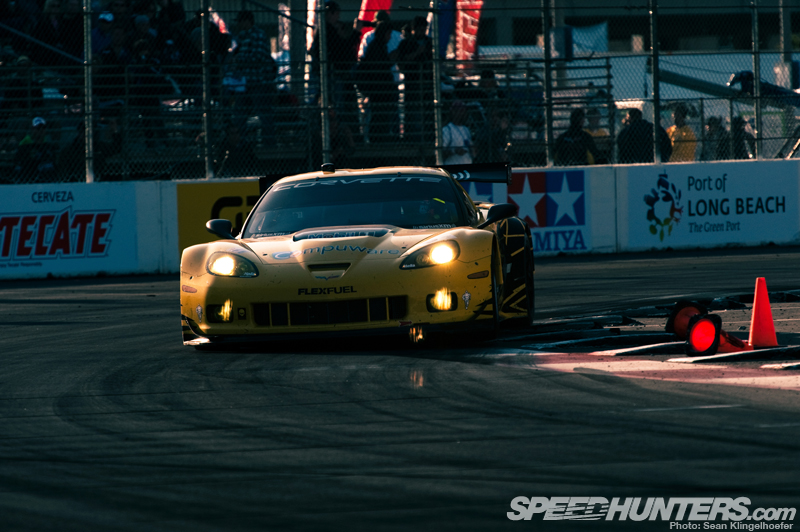 I mean I worked so hard getting past some of these guys through traffic, but I killed the rear tires.  So I was struggling at the end they were sliding around in the rear.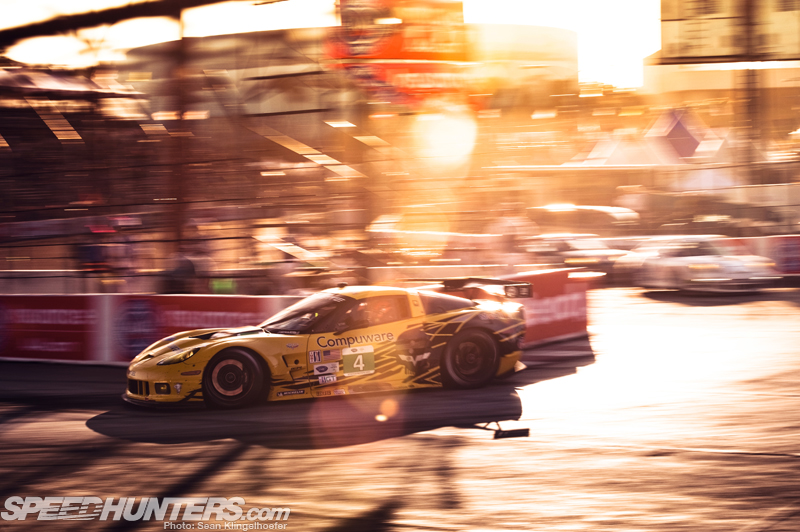 It had slowed me down quite a bit and the Ferrari was able to get by with a four second gap.  That was right about the time the pit, the yellow flag came out.  We tried to sneak in before the yellow flag but that wasn't going to happen.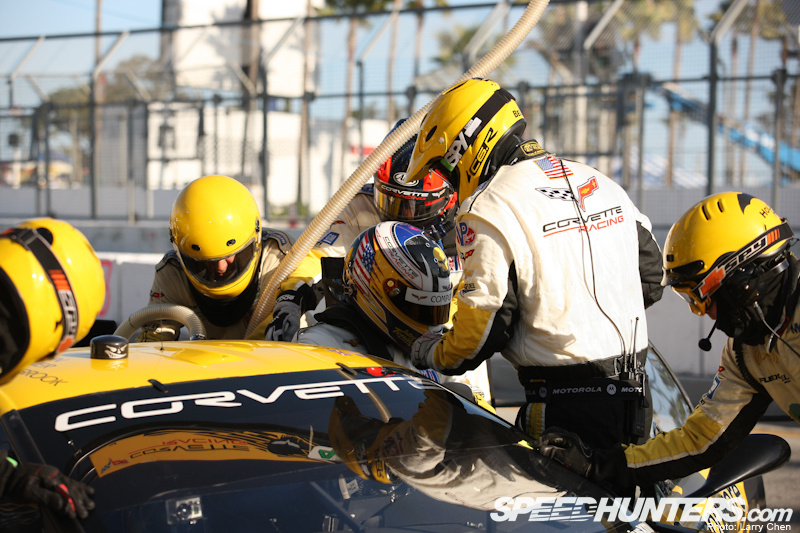 That was basically race over for me at that point.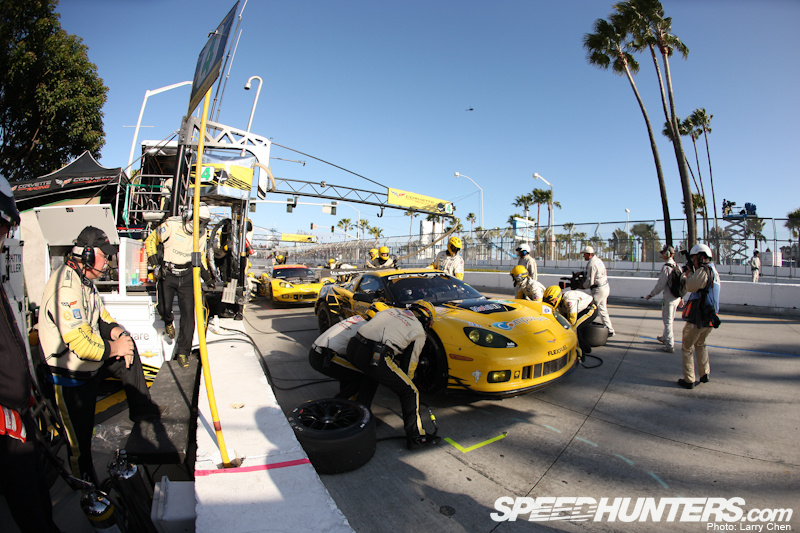 Came in, quick driver change, quick pit stop, no issues there.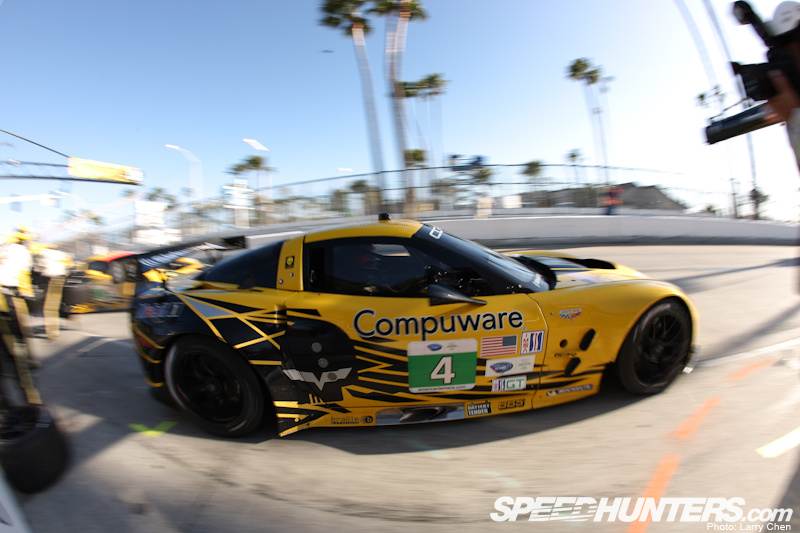 We came out in third.  BMW only took fuel.  It had taken tires earlier so he was ahead of us and the Ferrari was ahead so seven behind him.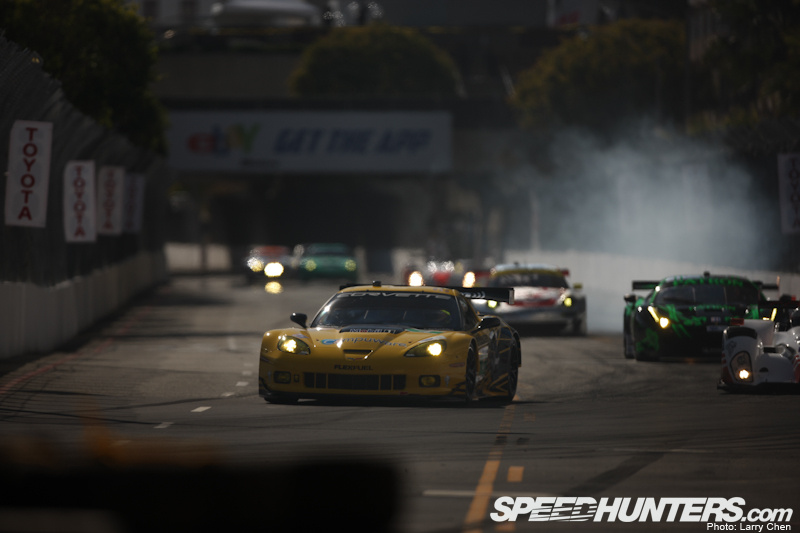 Oliver did a hell of a job at the start.  Our car seems to be really good early on.  He was able to use that to get past the BMW get past the Ferrari.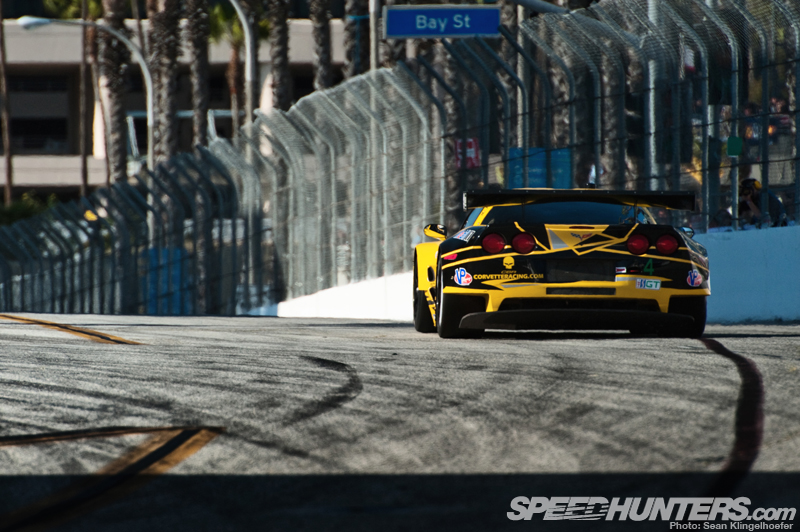 And then built a little bit of cushion for himself.  At that point start to manage the tires a little bit just to be sure he didn't have the same issue that I had towards the end of the race.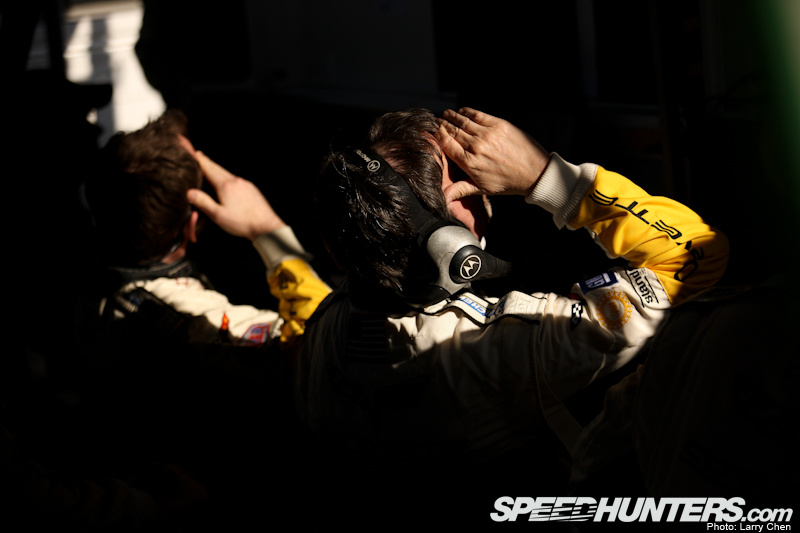 L: Did you talk to the crew while you were driving?
T: I went on the radio during the cautions to tell the crew what to tell him. For one thing they can change tire pressure a little bit. But also tell him the rear tires will definiately go.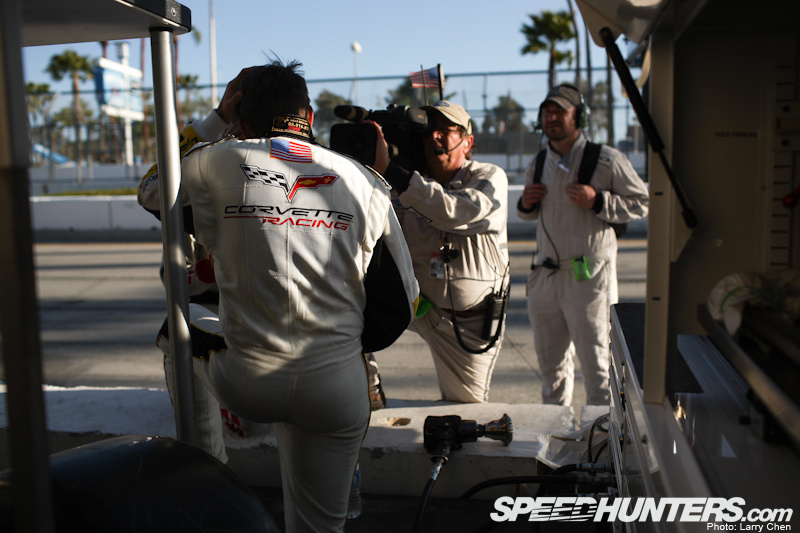 L: So what was going through your head when you were watching Oliver?
T: I was definitely nervous. I looked at the time remaining and there was about 45 minutes left to go of the race. At that point it was just sit and wait and watch the race.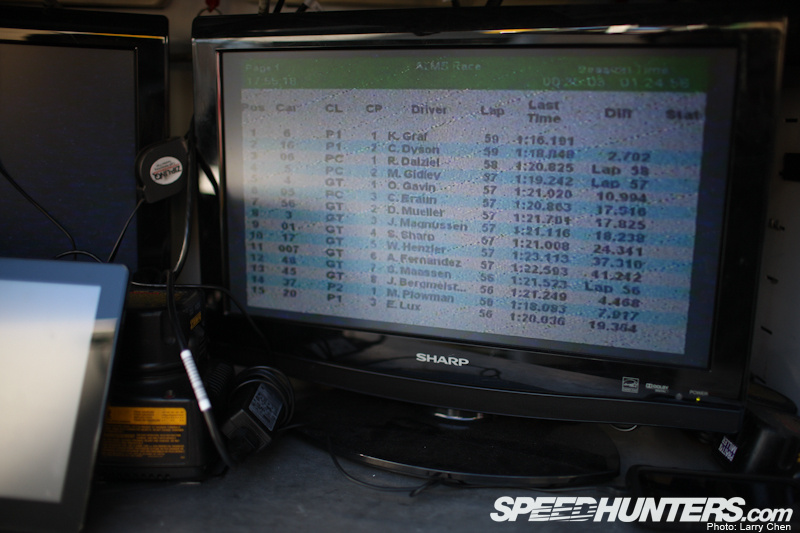 T: At first I started to watch the time countdown and that was taking too long, so I had to look away and look at something else.
L:  Haha. Maybe get some food.
T: Yup got a snack real quick just to kind of get my mind off things. The last 15 minutes went by really slow for sure.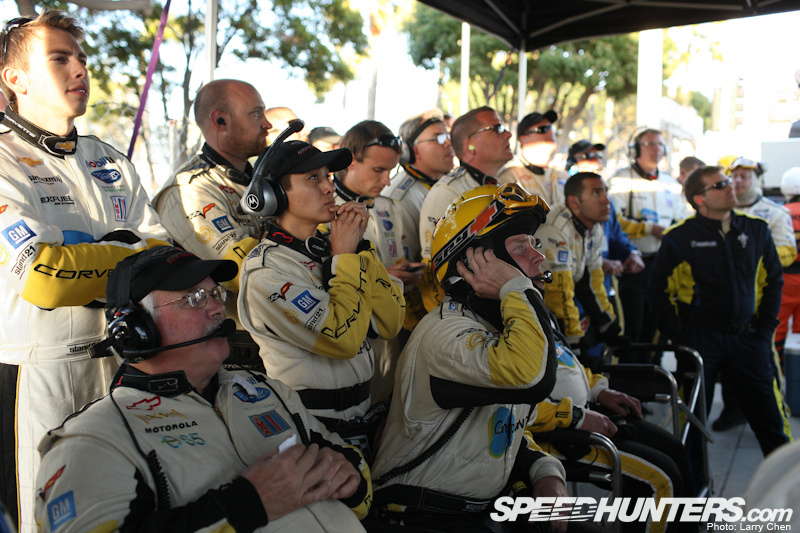 At that point Gavin had a nice gap with the BMW.  It was coming down slowly but I still felt it was a good cushion.  Now all I'm thinking about is what could go wrong?  Traffic? Or a LMP car hits us? Or a yellow flag comes up and we lose that advantage.  And now it's a big race and a big toss up.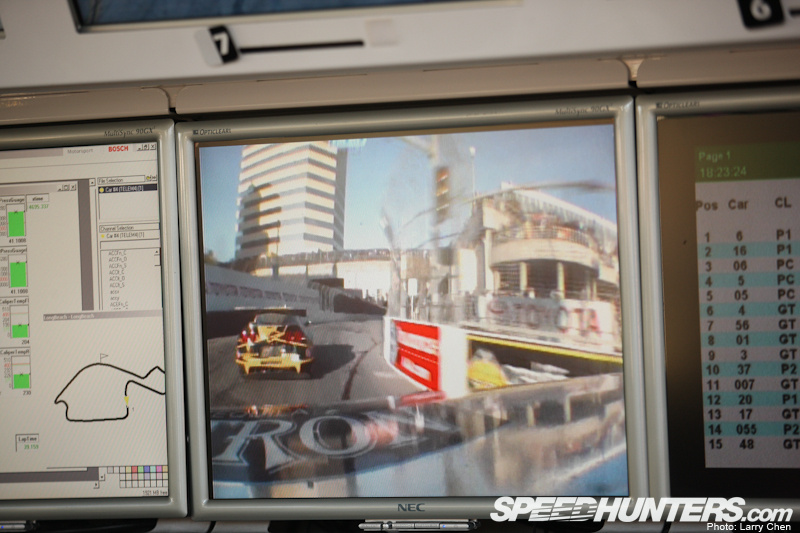 Had Oliver not been able to get by the BMW and the Ferrari early on, I don't think we would have won the race.  They were much stronger at the end of the stint.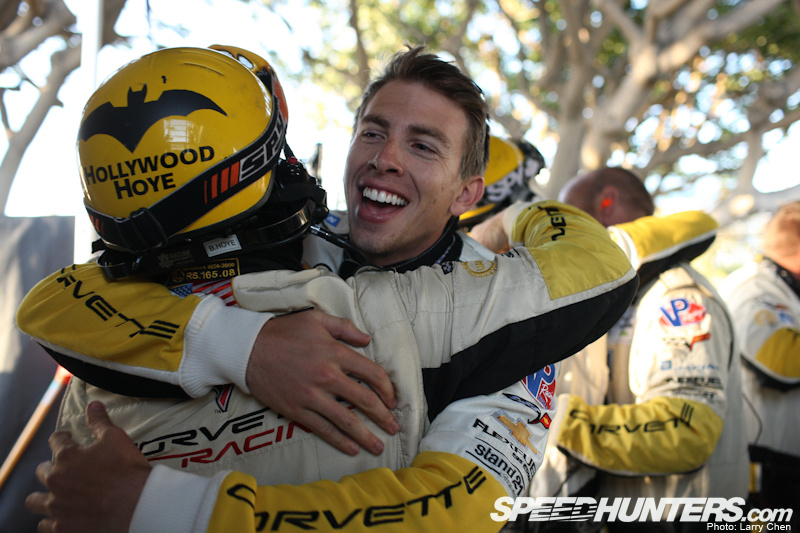 L: Did you do anything differntly this time to get the win?
T: I dont think I drove any harder than I did in the past. The crew definitely didnt work any harder than they did in the past. Everything just kind of fell into place today.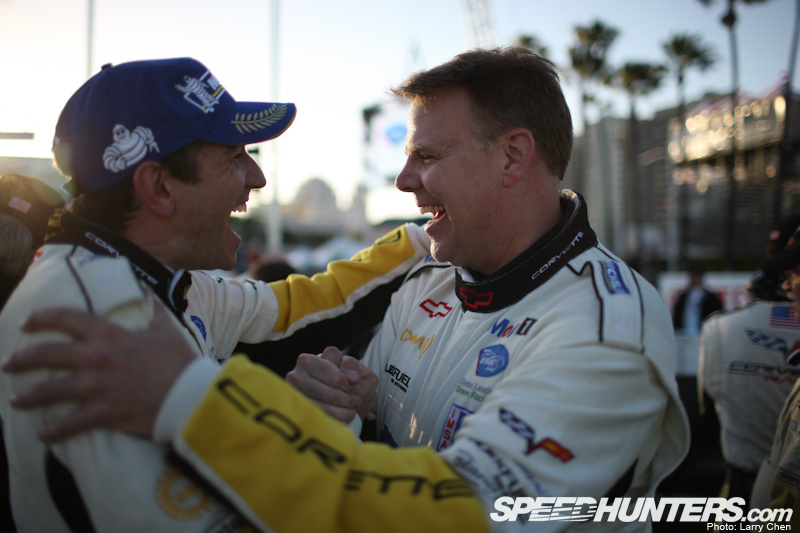 We did everything right today. We made the right pit calls. I tried to stay out of trouble as much as possible and of course Oliver did a great job.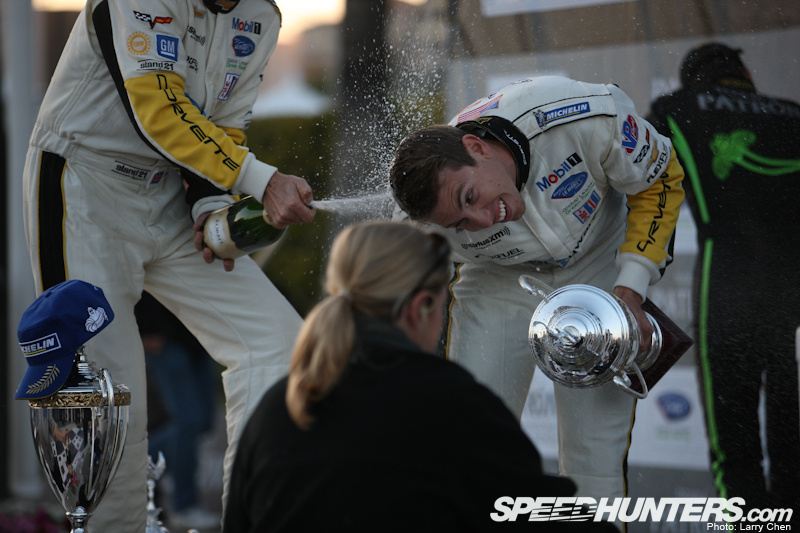 To win GT class in ALMS you pretty much have to be perfect and we pretty much had a perfect race today.
Tommy and Larry
More stories from Tommy Milner on Speedhunters