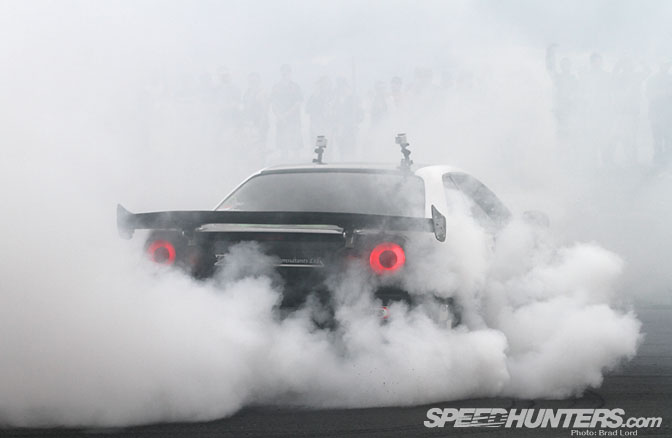 At the same time Formula D was kicking off its new season stateside, New Zealand's Cody's D1NZ National Drifting Championship was coming to an end with a Grand Finale at Hampton Downs Motorsport Park. We set the scene and covered off qualifying in the first post, so this time around we'll relive some of the battle action. Although a bunch of drivers were in with a chance to take the coveted 'Drift King' title, there were two main contenders gunning for D1NZ glory…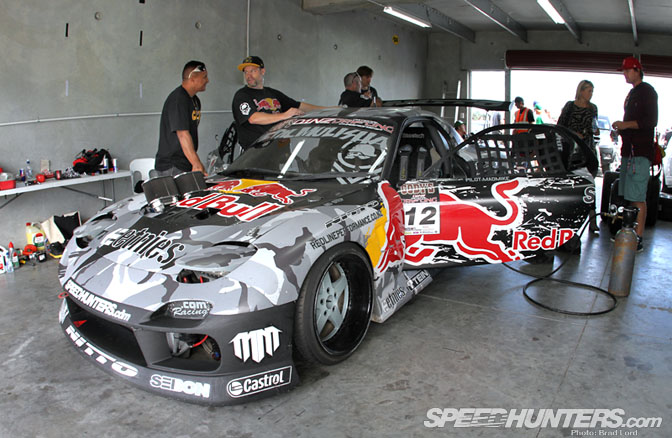 …Mad Mike Whiddett in his Red Bull Mazda RX-7, who came into the event as the points leader…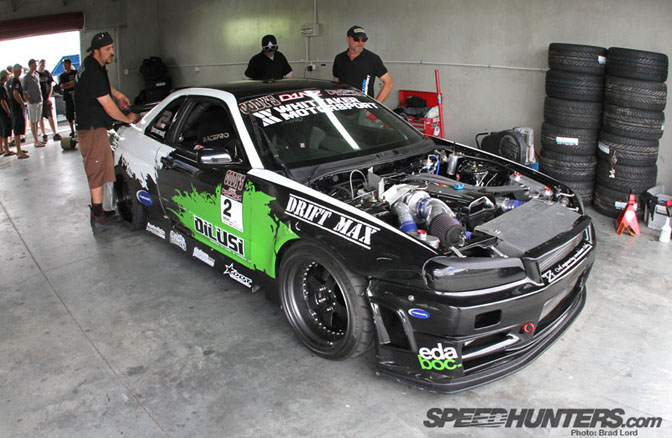 … And Team Delusi's Curt Whittaker, who was running a close second in the standings but had scored better than Mike in qualifying. When I stopped by their respective pit garages during the lunch break, both teams were busy readying their cars for the main event.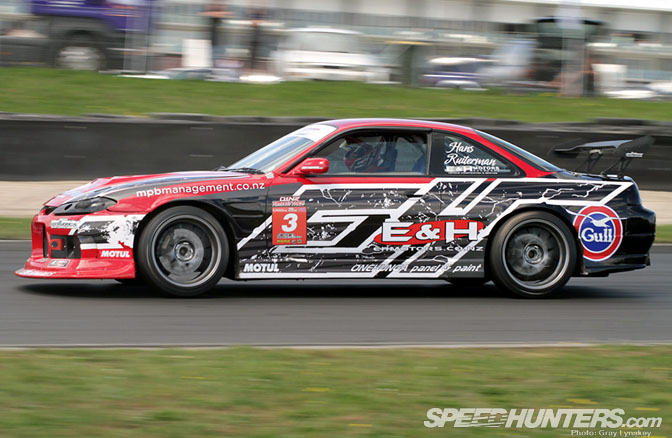 Before we delve into that though, I promised that I'd touch on the New Zealand Time Attack Series, which was run by D1NZ at select rounds of the Championship and was also wrapping up at Hampton Downs. Hans Ruiterman ended up taking the overall Pro Class honours in his E&H Motors Nissan Silvia S14, but his weekend of racing was cut short after a minor engine bay fire on the first day…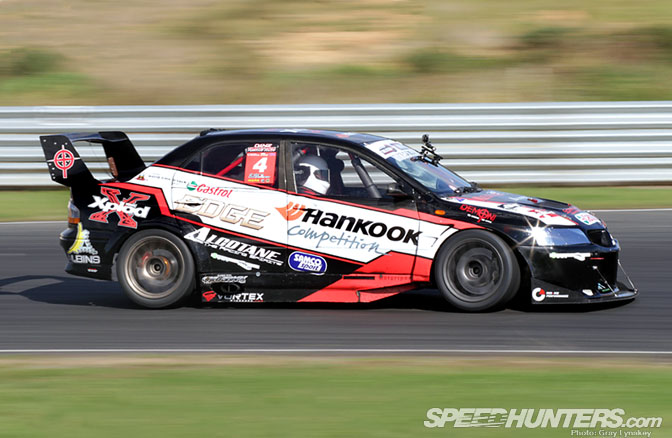 …Leaving Scott Kreyl to post a quicker lap time, and take the round win. When Scott's Mitsubishi Lancer Evolution VIII began being used for time attack racing around five years ago it was a street car with a half cage. Now the Team RevolutioNZ machine is an entirely different beast altogether. Hopefully the Evo will make it back to the World Time Attack Challenge in Sydney later this year…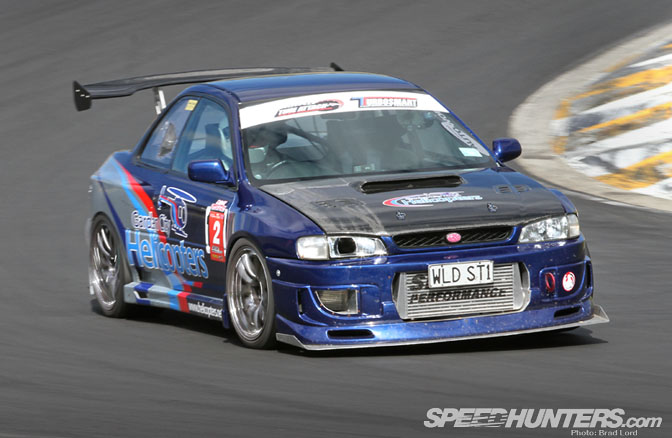 Taking the series win the Pro-Am Class was Daniel Currie who brought his GC8 Subaru Impreza WRX STI all the way up from New Zealand's South Island. It's impossible to pick now, but this car was once a fully-fledged showpiece complete with custom bright yellow bodywork, Lambo-style doors and air bag suspension!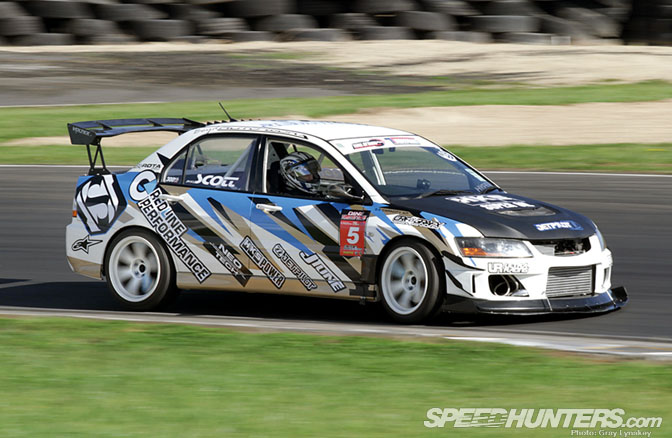 Leon Scott's Lancer Evolution VII was recently fed a lot more power, which he put to good use cutting quick lap times.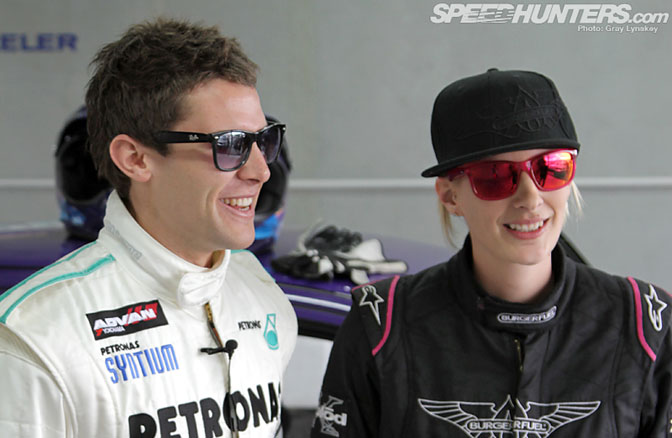 At just 22 years old Jono Lester has a pretty impressive circuit racing CV – one that includes a recently-acquired drive with the PETRONAS Syntium racing team piloting a Mercedes-Benz SLS AMG GT3 in Japan's popular Super Taikyu endurance series. Jono was back in New Zealand over the weekend and at Hampton to mentor Kat Benson…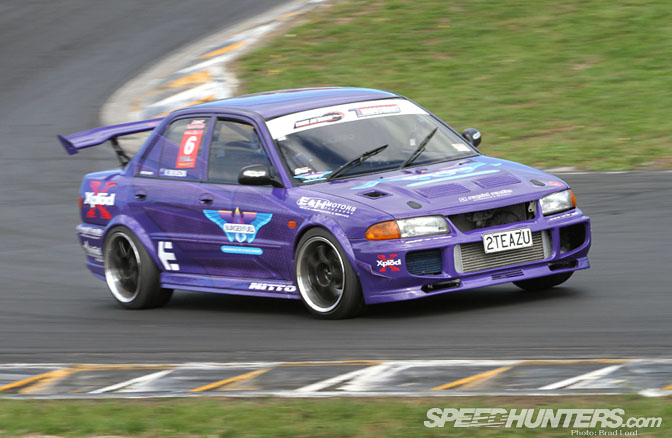 …Who was racing her high-powered 1.8L 4G92-powered Mitsubishi Lancer GSR – a car originally built by her brother to turn 9-second quarters on the drag strip.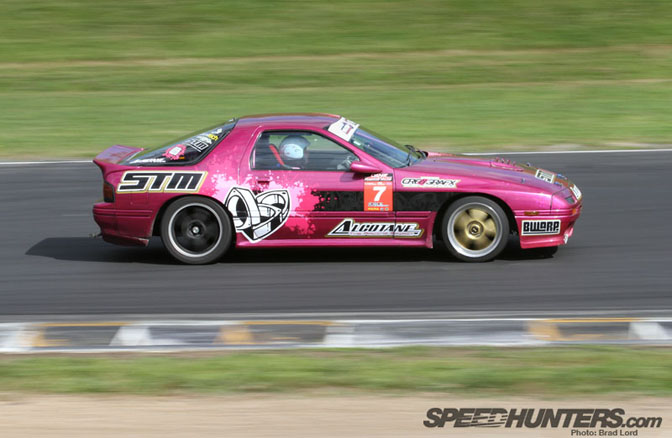 Another girl out on track was Kerri Mareeba in her 20B-powered Mazda RX-7. This car has some local history too, being originally built as a street/drag demo car for an Auckland tuning shop back in the late '90s, and then sold on and turned into a tarmac rally car. Now in Kerri's hands it's tuned for time attack.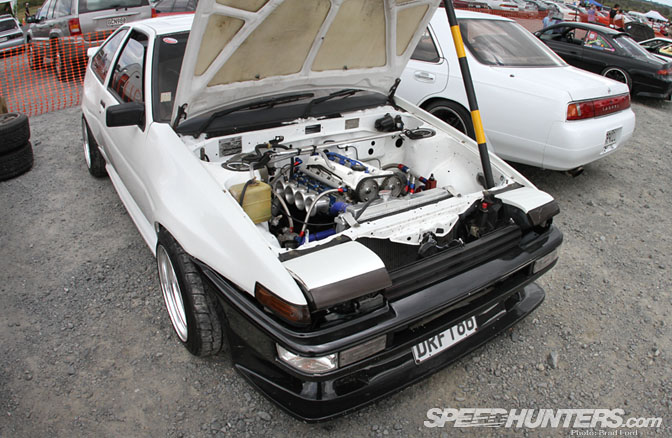 Wandering through the infield I found a few more interesting cars, including this AE86 Trueno GT Apex. I bet this thing sounds real good when those quad throttle bodies have their mouths wide open!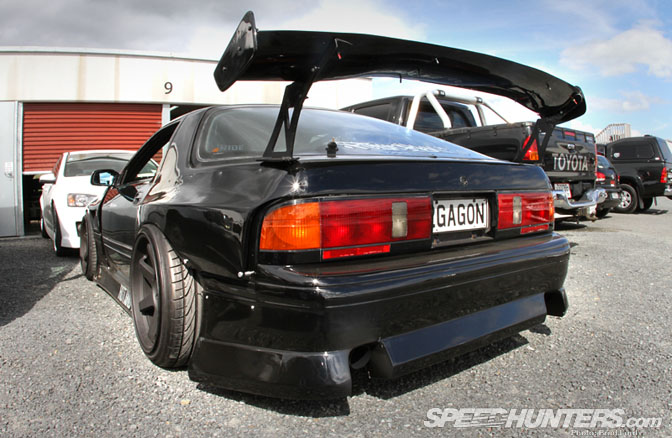 There's plenty to like about this FC3S that was parked at rear of Mad Mike's pit garage…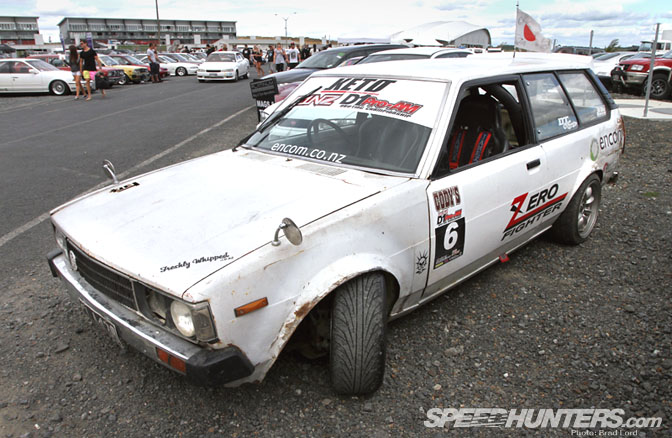 … As there is with Todd Curtis's battle scarred KE70 Corolla wagon. I thought this thing might have been laid to rest after a heavy impact with a concrete barrier at the fourth round of the D1 Pro-Am series – but it seemingly can't be killed!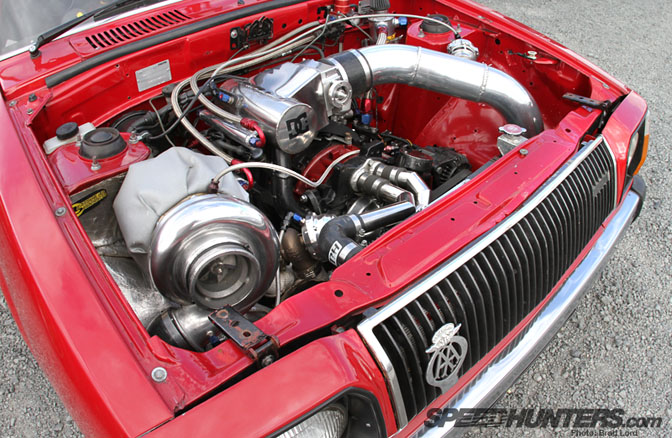 And here's a more revealing shot of the engine in that Mazda 323 I showed you in the first post (and inadvertently called a hatch when it's actually a wagon). That looks like some serious firepower for a small car!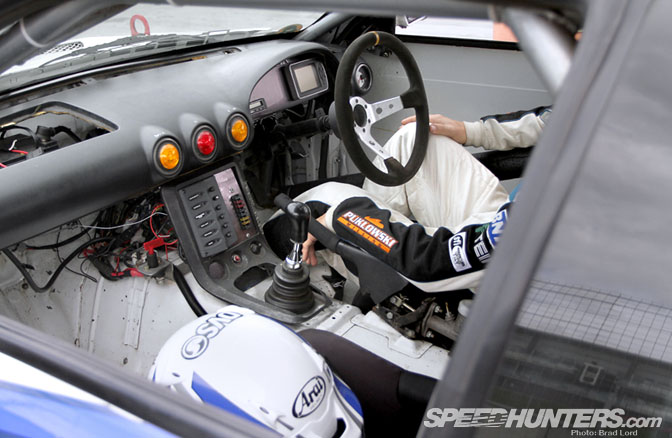 Before the battles commenced the drivers lined up in pit lane for a few moments of quiet contemplation…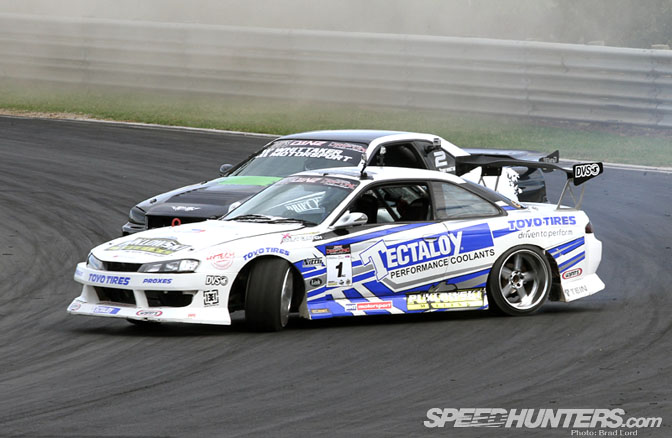 …Before getting down to business. We'll jump right into the Top 8 battles, where defending D1NZ champion Gaz Whiter met Curt Whittaker. After a couple of closely fought passes Curt moved through to the Top 4, sending Gaz's Tectaloy S14 Silvia back to the pits.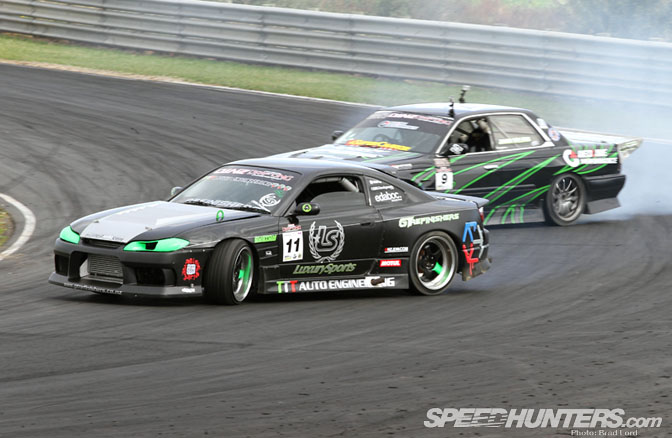 Jason Sellers (chasing) won his Top 8 battle against Nico Reid…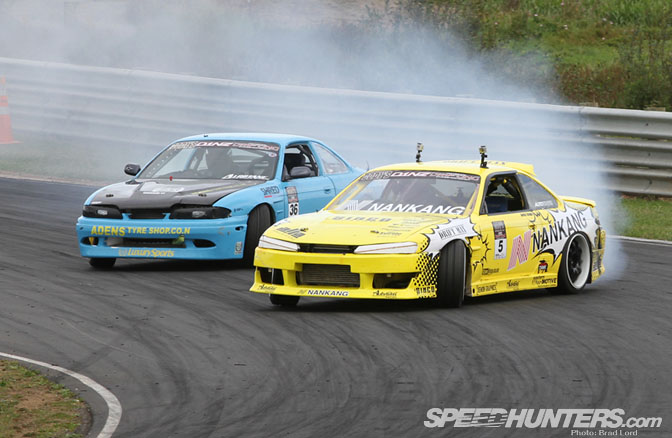 … As did Bradley Lauder (chasing) who dispatched Andrew Redward and his Nankang S13.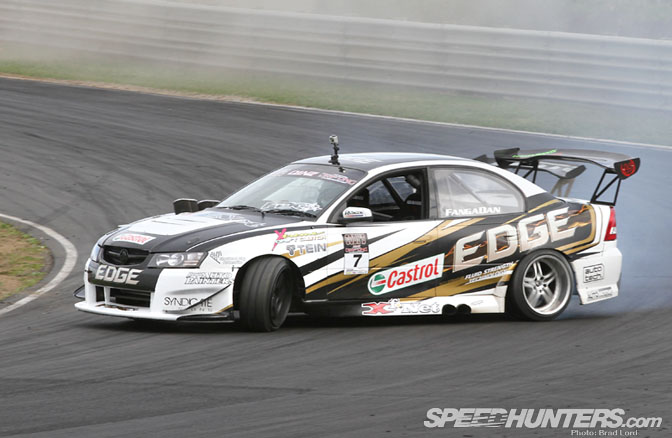 The final Top 8 match-up was an important one for Mad Mike Whiddett who needed to stay in the game for a shot at the title. He mirrored Fanga Dan Woolhouse's angle into the section…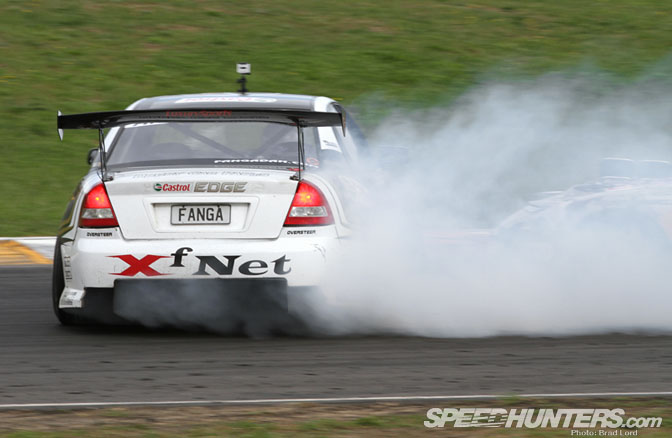 … But pushed a little too hard, running his RX-7 into the side of Woolhouse's Chev-powered Commodore and sending it into a spin. Unfortunately for Mike he couldn't recover from the zero score he received from the judges on that pass and dipped out of contention.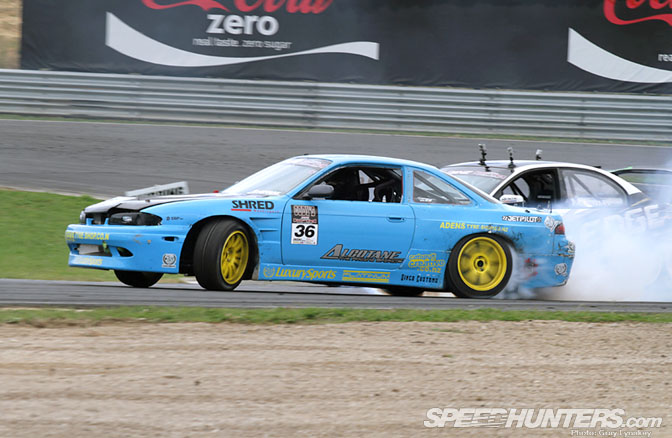 Woolhouse on the other hand moved up to the Top 4 where he met – and beat – Bradley Lauder, to bag a spot in the final. Bradley's chances were also hampered by a zero from the judges when he mistakenly overtook Fanga Dan during the run up to Fanga's lead lap.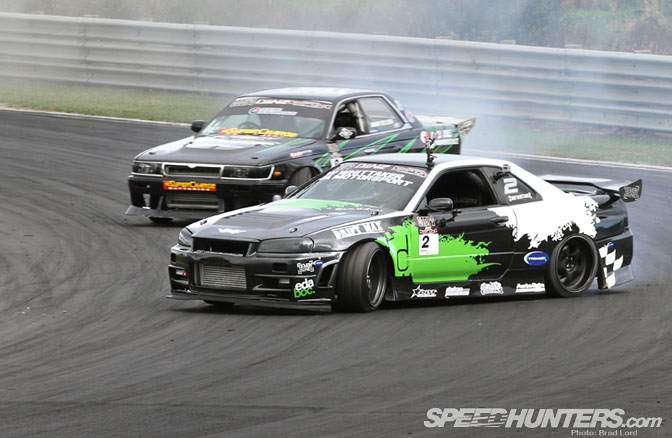 On the other side of the table Curt Whittaker defeated Jason Sellers…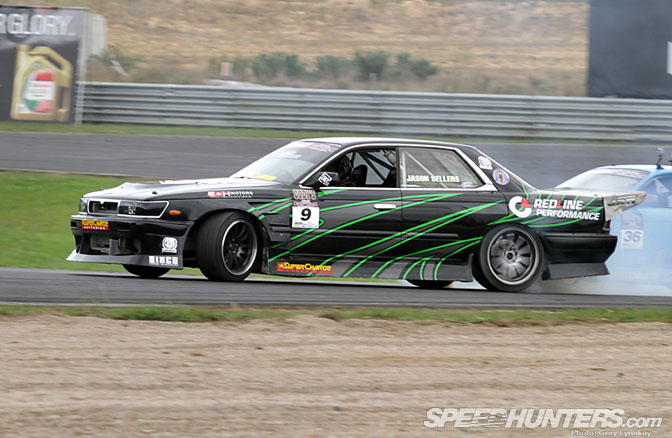 …Who then battled Bradley Lauder for the third place podium step. The two drivers were equally matched on their passes forcing the judges to call One More Time. Bradley won those battles so Jason had to settle for fourth.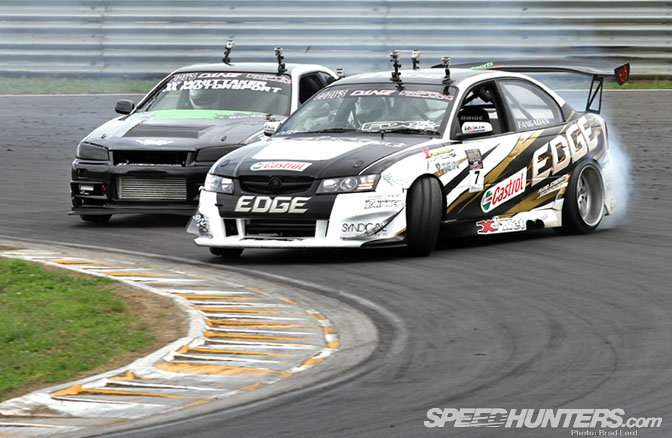 That left one final match-up – the Whittaker versus Woolhouse decider.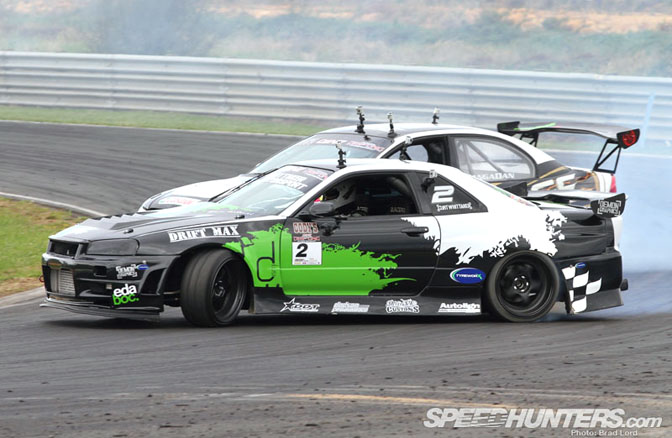 Both guys brought their A-games, but after two epic One More Time re-runs, Curt Whittaker was declared the round winner…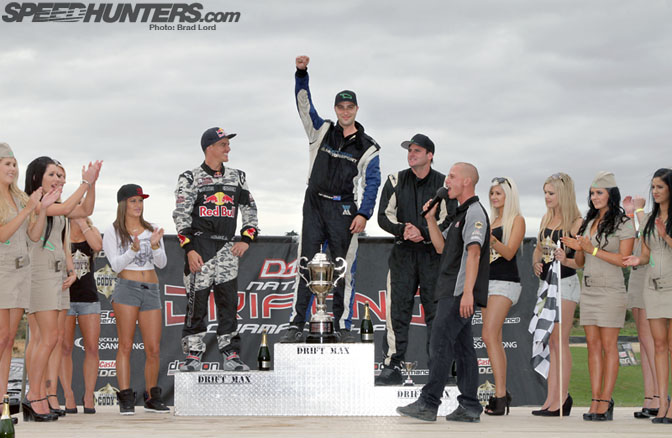 …Which secured him the 2011/2012 Championship title too, leaving Mad Mike to place second overall and Fanga Dan third. Curt did it pretty tough this year with no major sponsorship backing, but given his #1 D1NZ result we really hope that changes for the Team Dilusi driver between now and the beginning of new season.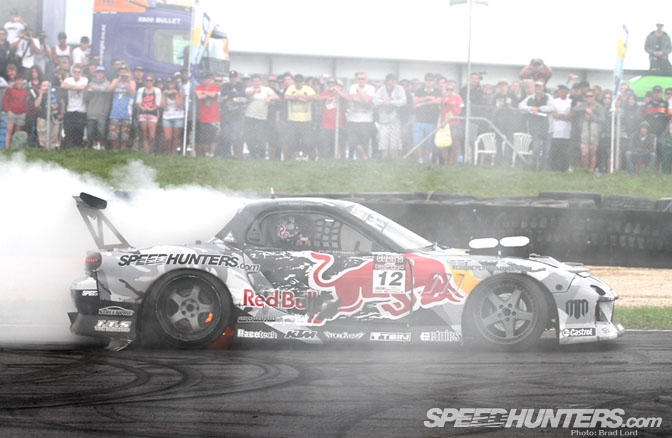 With the formalities out the way it was time for the drivers to have a bit of fun, and after a few seconds of simultaneous burnouts the judged section was a complete whiteout! Things got a little too hot under Mike's Mazda, but the flames were tamed by his crew before any damage was done.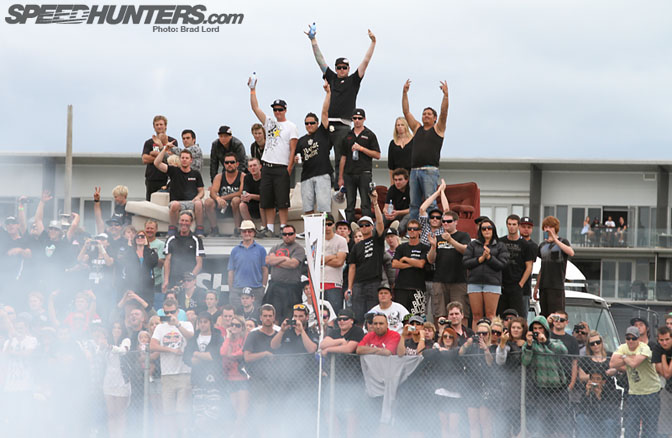 Burnt rubber fumes often have this effect!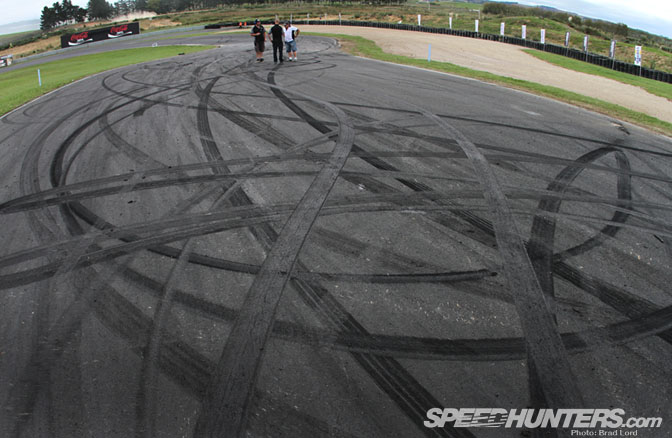 We'll finish off our D1NZ Grand Final coverage with some drift 'art' courtesy of New Zealand's finest. That's D1NZ boss Brendon White in the center, possibly doing some explaining…
So that's a wrap for the Cody's D1NZ National Drifting Championship for 2011/2012. The series kicks off again in October during New Zealand's spring, so it will be interesting to see what some of the drivers get up to in their workshops during the winter months ahead. We've heard a few rumors about some pretty serious new setups, but only time will tell… One thing's for sure – if the 2012/2013 season is half as good as this one was, there'll be a lot to look forward to!
More D1NZ Final Round on Speedhunters
2011/2012 Cody's D1NZ National Drifting Championship Final Results
1. Curt Whittaker, 498 points
2. Mike Whiddett, 483 points
3. Daniel Woolhouse, 472 points
4. Gaz Whiter, 445 points
5. Cole Armstrong, 433 pMore oints
6. Darren Benjamin, 416 points
7. Andrew Redward, 380 points
8. Bradley Lauder, 377.5 points
9. Daynom Templeman, 367.5 points
10. Sky Zhou, 330.5 points
– Brad Lord 
(Thanks to Gray Lynskey for supplying some of the photos)