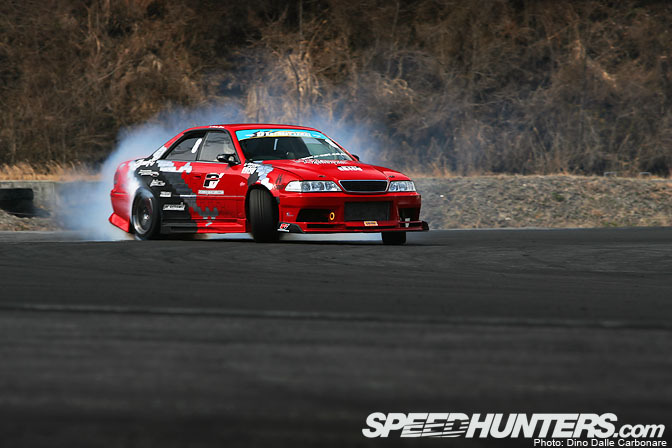 There isn't anything quite like covering a grassroots drifting event in Japan. From a photography standpoint you are spoiled for choice as the action and opportunity to create great images is always present, every second that cars are burning rubber out on track. Thrown in the impressive mix, not to mention the sheer number, of cars that show up and you are really in for a treat. Except that today's D1 Street Legal East Japan Series round in Nikko was pretty far from grassroots, as the skill level of the drivers continues to grow. A couple of years ago these same drivers might have been considered amateurs but they are all so good now it makes it a true pleasure to watch.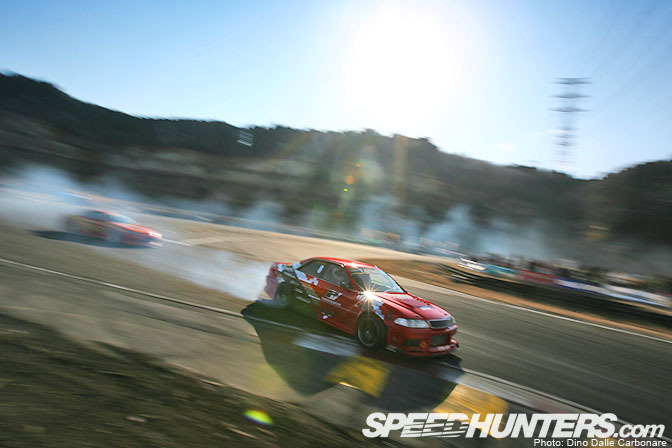 The tsuiso are as close as in the D1 Grand Prix series as Andrew Gray of Team Powervehicles with Ebisu Circuit…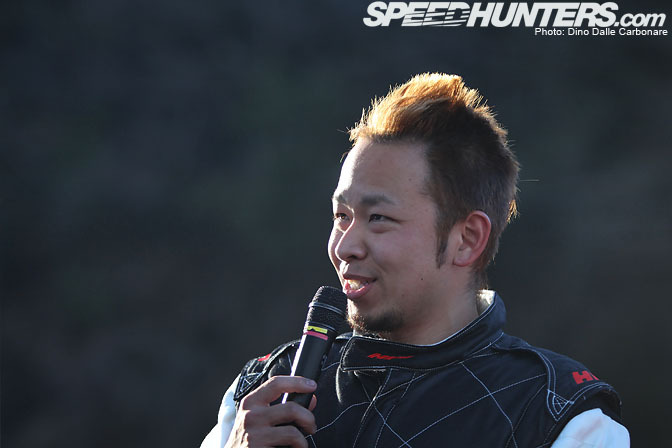 …and Yuuji Saitou of Garage Yamazaki with Wako's proved as they battled it out in the final. Saitou grabbed the win in the end…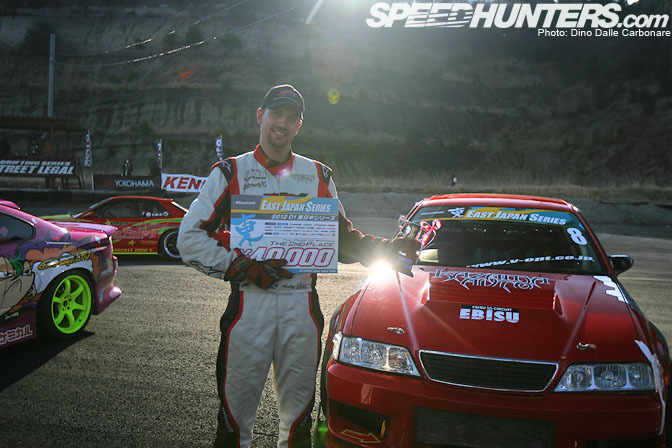 …but Scottish driver Andy made sure he put up one hell of a fight.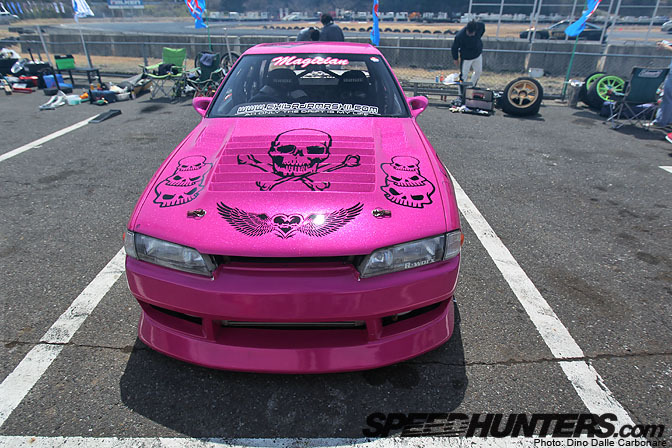 But before we get into the tandem runs of the day there is a lot of behind the scenes stuff I want to show you guys, most of all the cars. The paddock at Nikko was brimmed full of purposely built drift cars, finished off in the usual attention-grabbing paintwork as this Team Magician R32 perfectly demonstrates.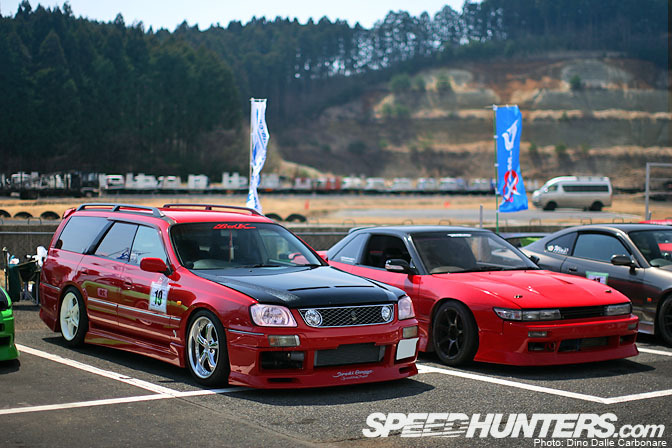 It's incredible what some people bring to drift events in Japan at times! This Red K Nissan Stagea might look like an inappropriate proposition for a drift car but as we have seen many times in Japan people love to drift these big wagons!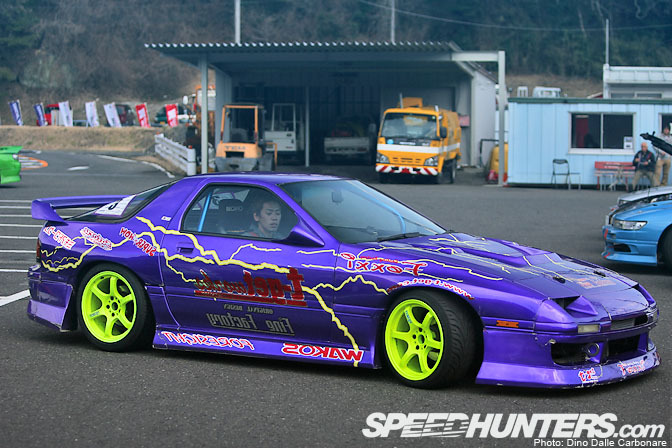 In a sea of SR and 1JZ-powered machinery it is always nice to see a rotary here and there.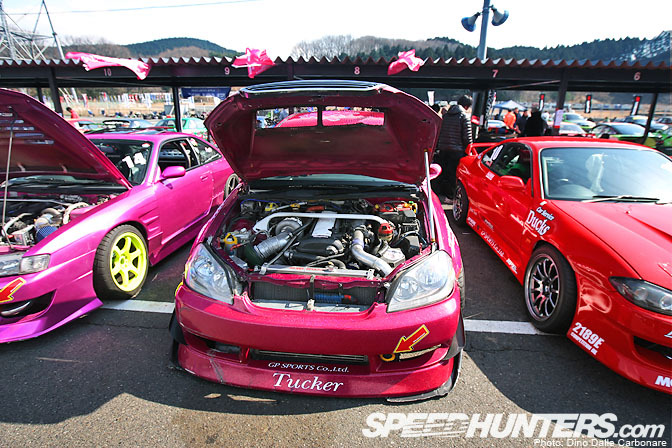 Takamiya-san of Team Magician was also present with his extremely loud and persistently backfiring JZX110.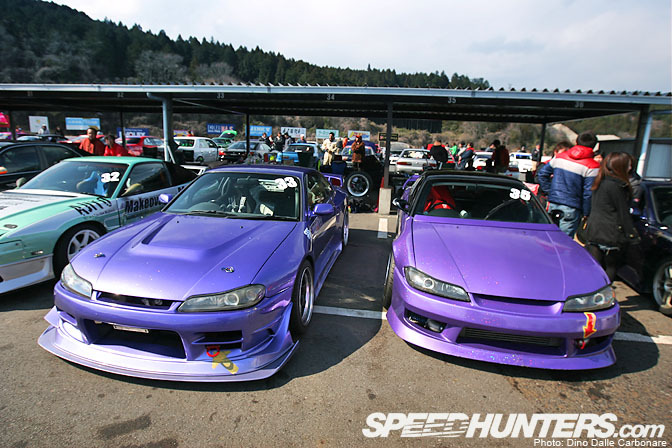 The Team win's and Trick Guilty S15s sitting in the pits next to each other. The S-chassis continue to be the most popular choices for pro drivers…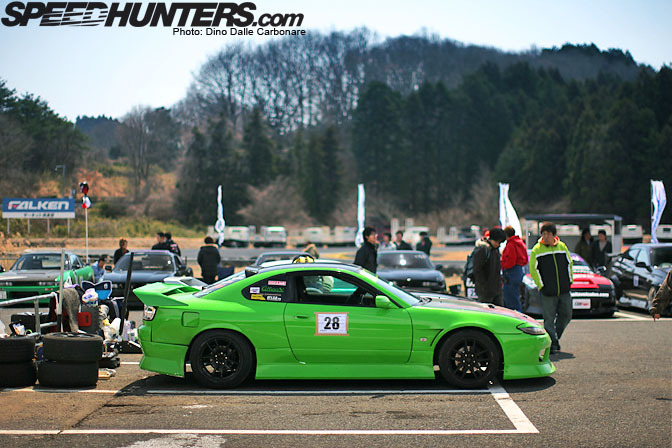 …as well as amateurs. This Team Green Silvia was driven by Hagiwara, who like 28 other drifters today was attempting to score well in order to qualify for a D1-SL license.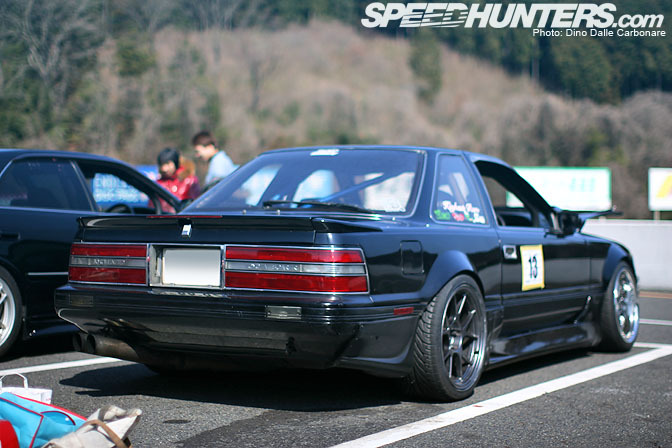 Check out this MZ21 Soarer from R&T Factory. I loved how the widened fenders attempt to contain the rear Weds TC005s. This was one of the coolest cars that showed up today.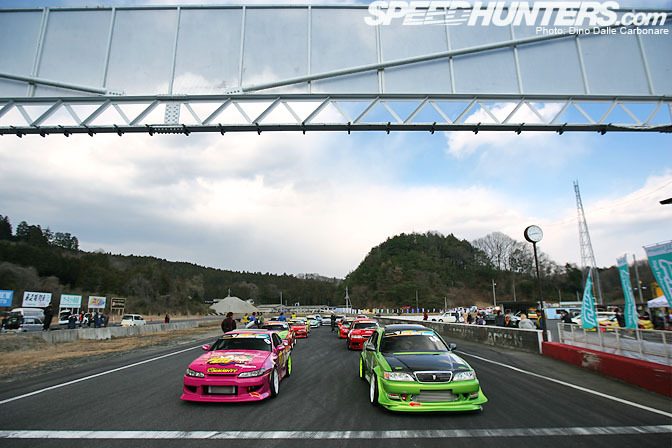 And of course what would a drift event be without the on track action!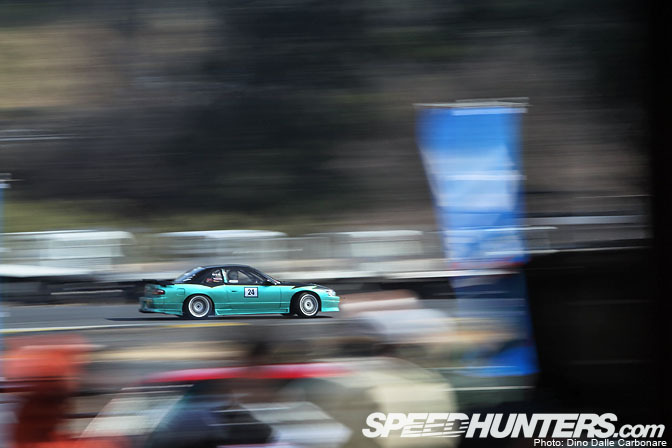 Nikko has to be one of the best drift tracks in Japan…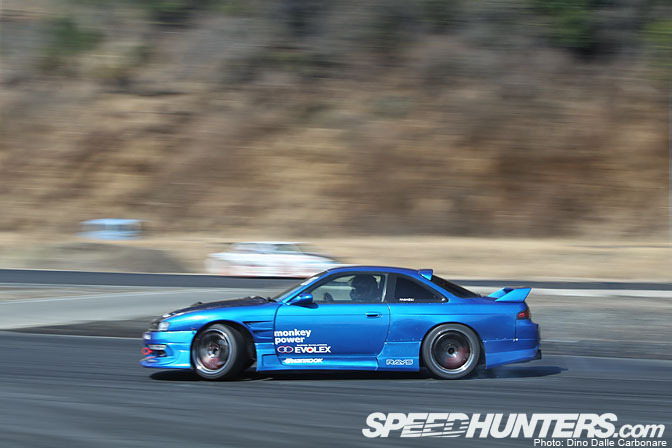 …it is both technical and fast enough to challenge the drivers…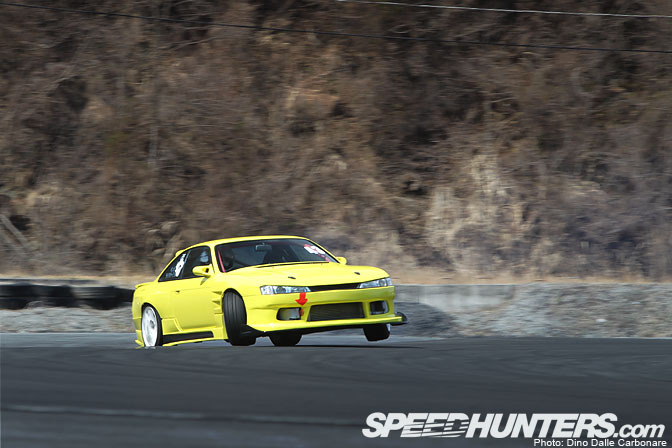 …especially through the first judged corner where cars are thrown in sideways at what seems unbelievable speeds at times and end up dipping down into the now surfaced run-off area. The result is this of course.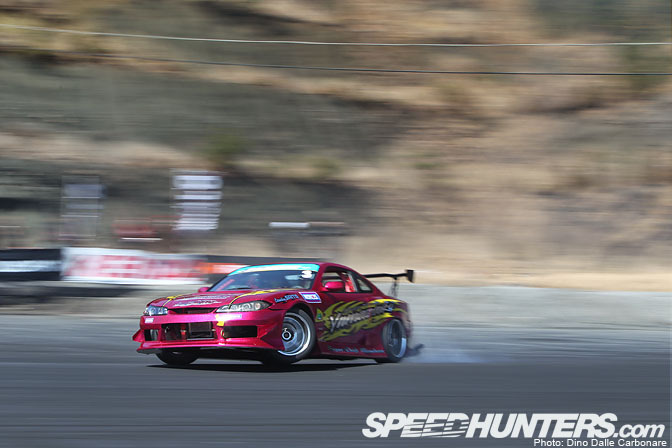 Wheel in the air antics!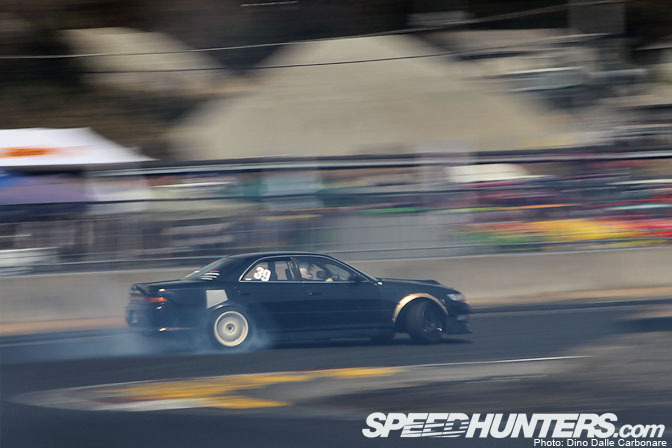 The 75 entrants were split into five groups, three of which were for the day's competition, while the remaining two for those trying to score enough points with the judges to earn their D1 licenses.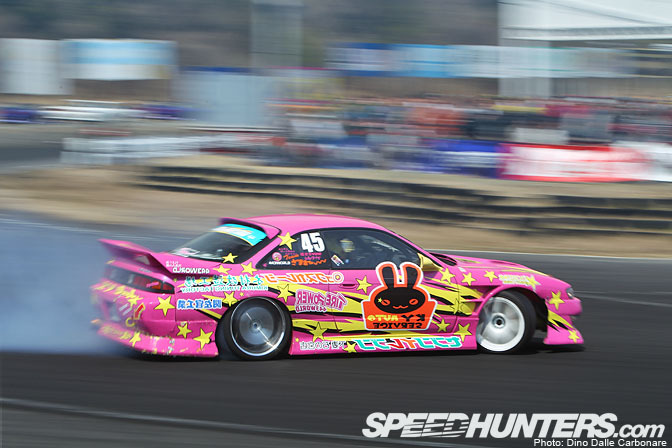 Most of the morning was dedicated to practice runs…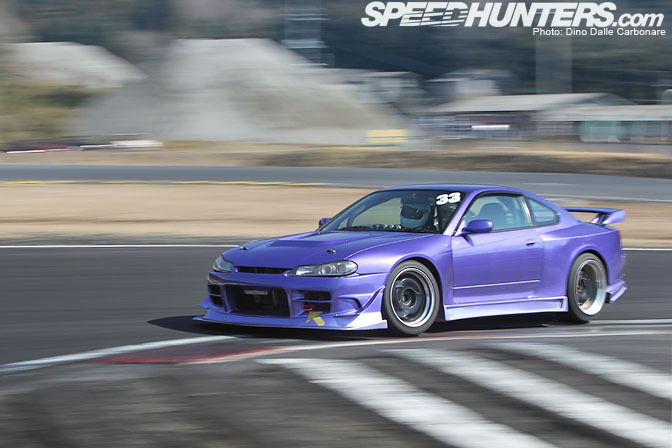 …before the drivers were called on to give three of their best runs for the Best 16 qualifying as Tarumi-san in his S15 is doing here.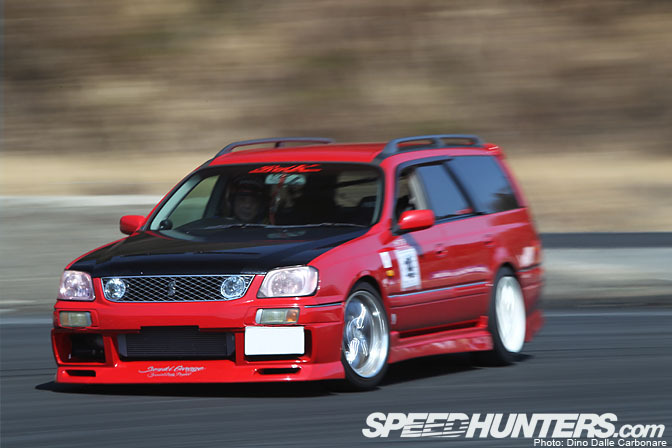 I've got tons of cool cars to show you not to mention plenty of sideways action, so make sure you check back for the full coverage. And since we will be striving to get you an even wider selection of desktops from now on, I will be taking note of the images you like the most.
-Dino Dalle Carbonare