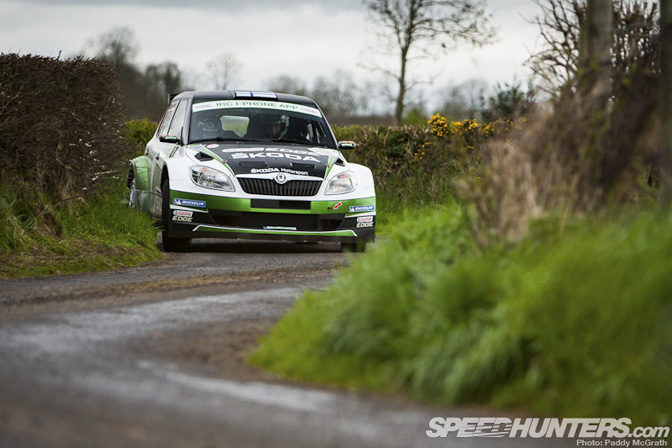 With so many varieties and classifications of motorsport on offer these days, it's pretty easy to overlook one particular championship or series. It's also all too easy to have misconceptions about said series'. I'm going to hold my hand up and admit that I wouldn't have paid much attention to the Intercontinental Rally Challenge in the past. It's not that I didn't respect or appreciate what the IRC offered, it's just that I found the WRC that little bit easier to follow and keep up to date with. After all, with so much variety on offer, it's hard to try and follow every series.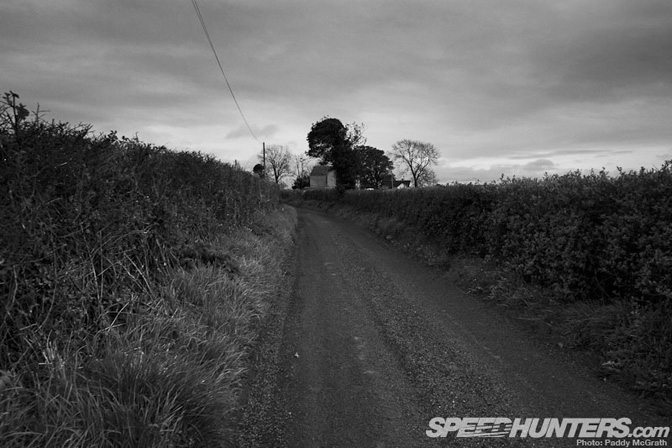 As most know, Northern Ireland has had its fair share of troubles in the past. From the 1960s onwards, the country and its people suffered through a horrendous period of bloodshed which continued until the late 1990s. Unfortunately, there is still a stigma surrounding the country but its one that I've learned over the last few years is unfounded. Northern Ireland is a beautiful part of the world with amazing people with a lot to offer the rest of us. As an added bonus, they've also got an incredible motoring culture.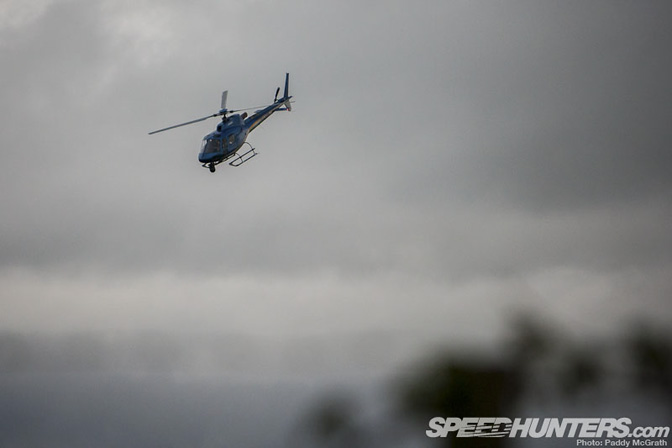 In Irish rallying circles, the Circuit of Ireland is considered a shadow of its former self. In the past, the event could last up to five days whilst touring the length and breadth of this small island. Even whilst out on the stages, I heard people refer to the 'proper' Circuit of old. On the face of it, you supposedly had a bit part championship, in a troubled country with a washed up event.
I've always approached anything I've ever covered with an open mind and a positive attitude, I always go looking for the good. This weekend gone, I didn't need to look too hard. Actually, I'm going to go one step further and say this was the best event I've ever covered for Speedhunters.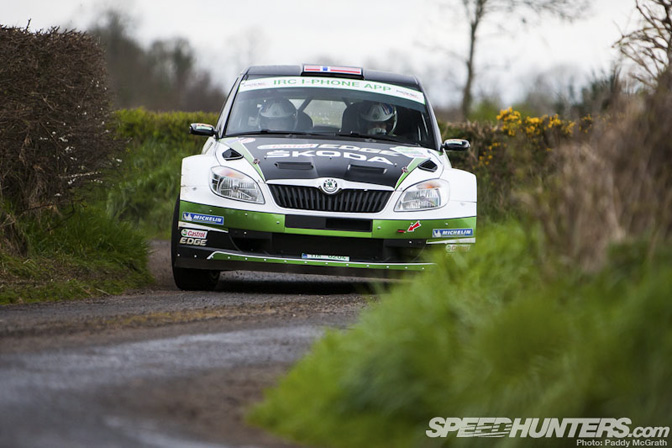 The first thing you'll notice about the S2000 class of rally cars is the noise. With engine speeds upwards of 8,500RPM, you can be sure you'll hear them coming long before they arrive in view.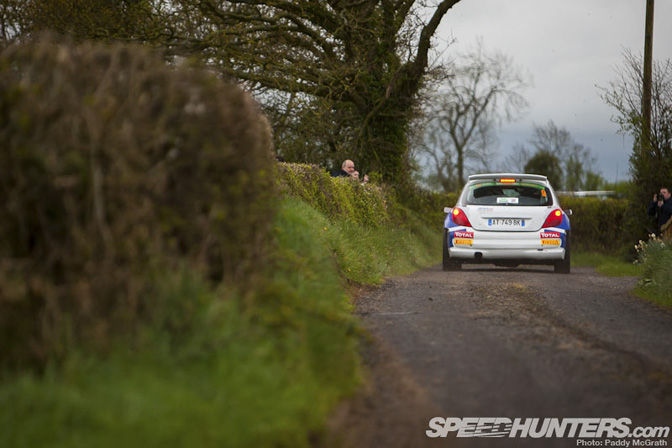 Having had the opportunity to get acquainted with one first hand before the event, I can testify to the fact that their acceleration is quite a visceral experience.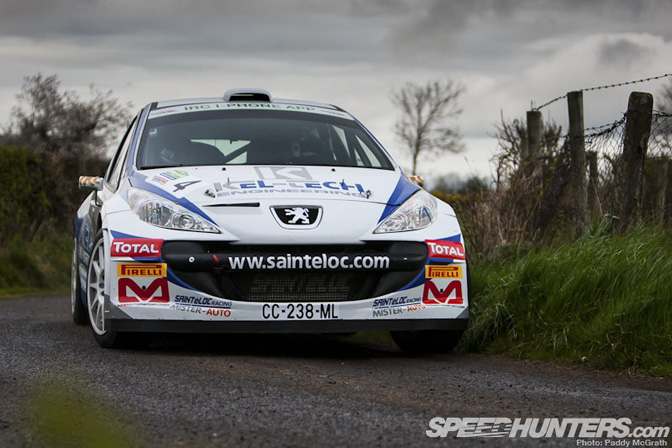 Their performance under braking is another one of their plus points along with the fact that they seem to have endless amounts of grip.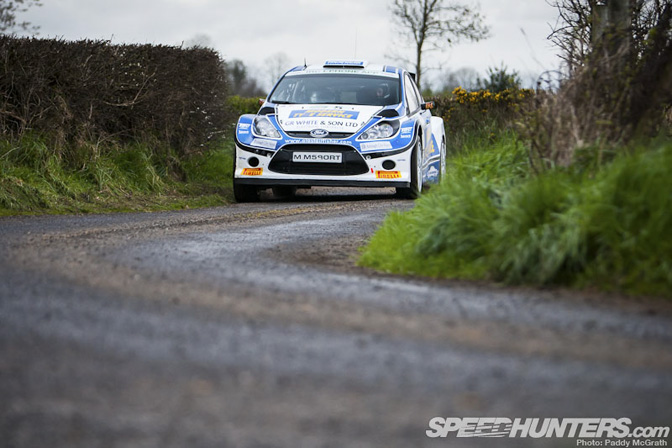 Circa 1200KGs in weight, two litre normally aspirated engines, four wheel drive and six speed sequential gearboxes – it's pretty much the perfect combination.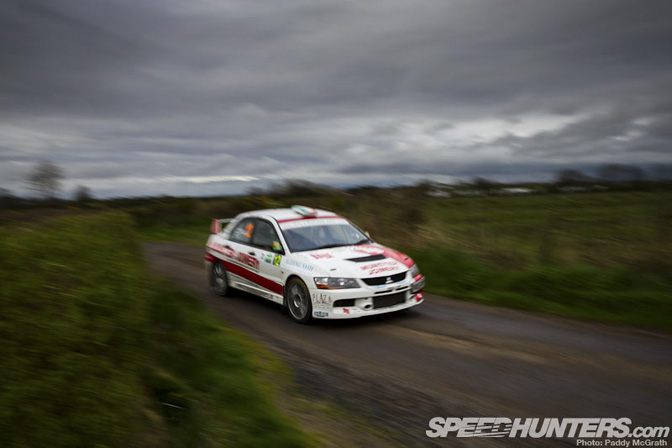 The Circuit of Ireland wasn't just about the IRC S2000 cars though.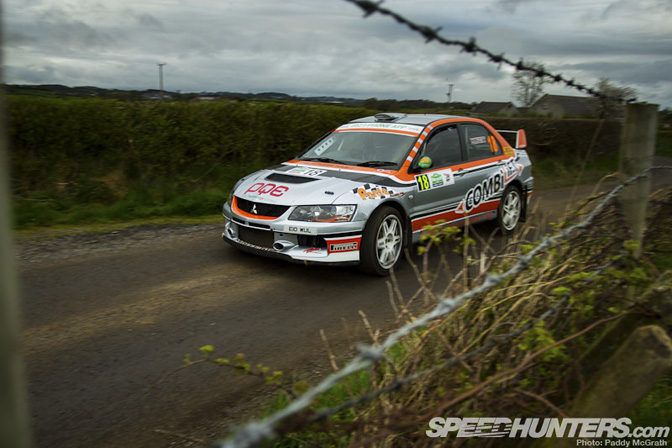 Running in tandem was a round of the IRC Production Cup which featured a field almost exclusively made up of Lancer Evolutions.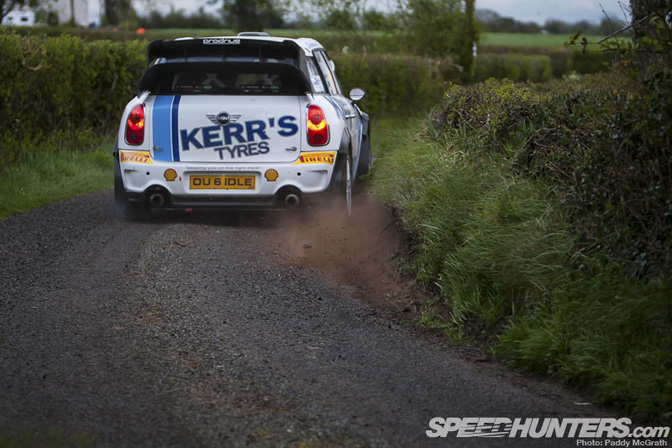 It was also the second round of the Irish Tarmac Championship which featured the likes of Derek McGarrity and his new MINI John Cooper Works WRC …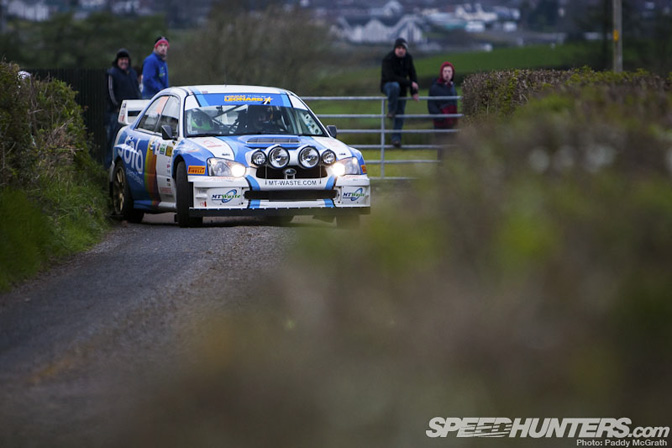 … Darren Gass' Impreza S10 WRC …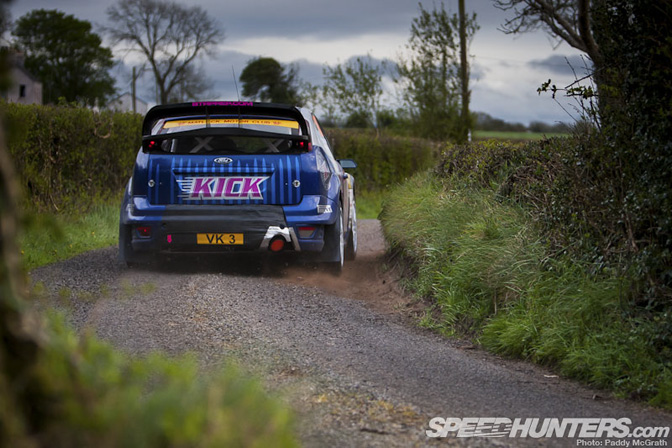 … and Steve Perez's Focus WRC amongst many, many others.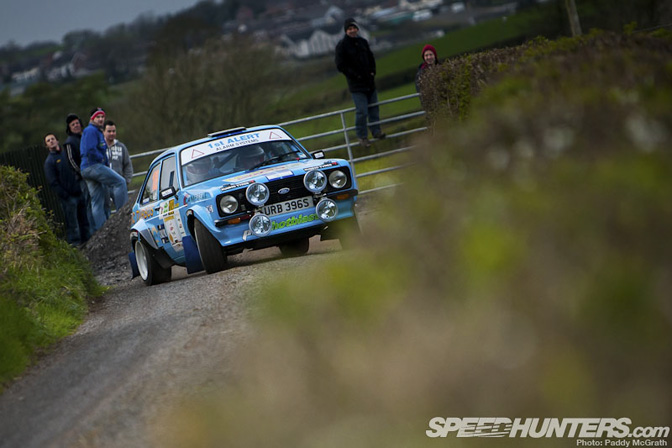 In fact, there were around 120 competitors entered for the event which took place across two days in various parts of the Northern Irish countryside.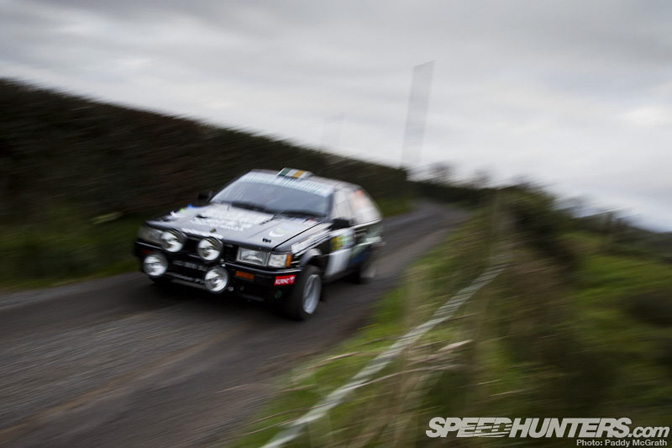 The stages ranged from special spectator stages in Belfast and Lisburn to the more traditional stages based around rally HQ in Armagh.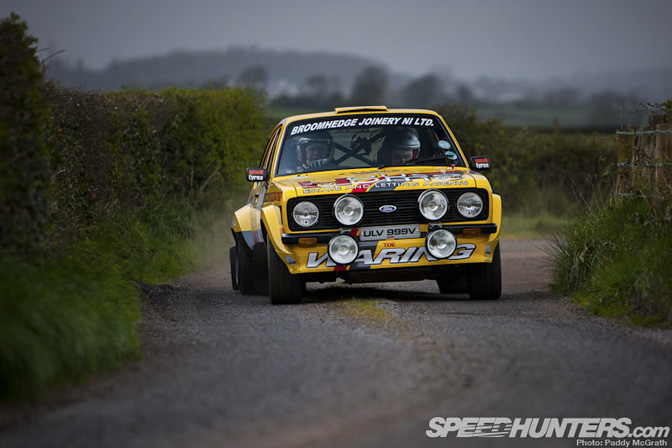 The drivers had a lot to contend with over the course of the event – from changing weather conditions to different surfaces with varying amounts of grip.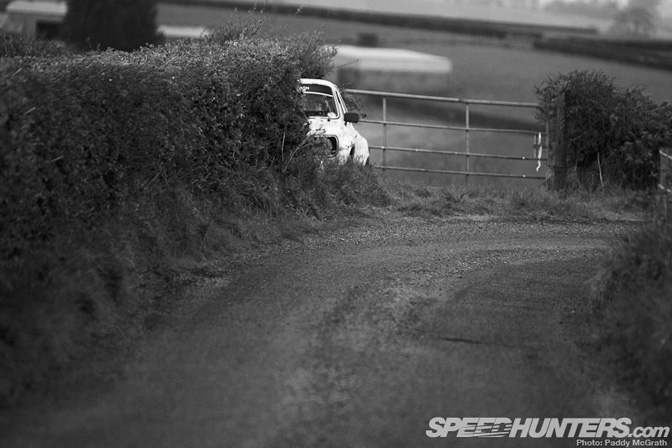 Some overestimated the conditions.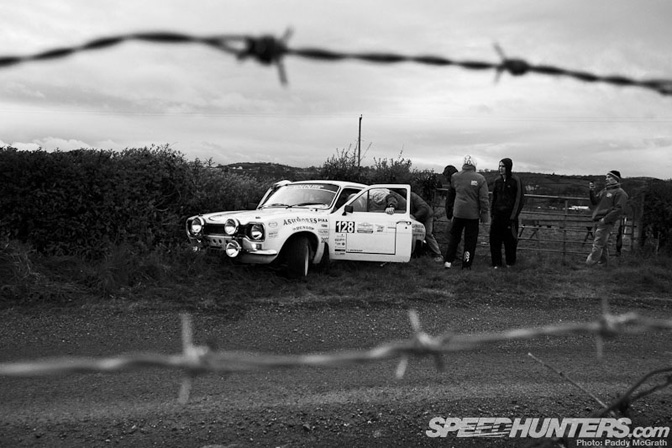 Whilst approaching what I would consider a second gear left, this Escort driver quickly realised he was carrying far too much speed and decided rather than plough head first into the ditch, to launch the car in sideways instead.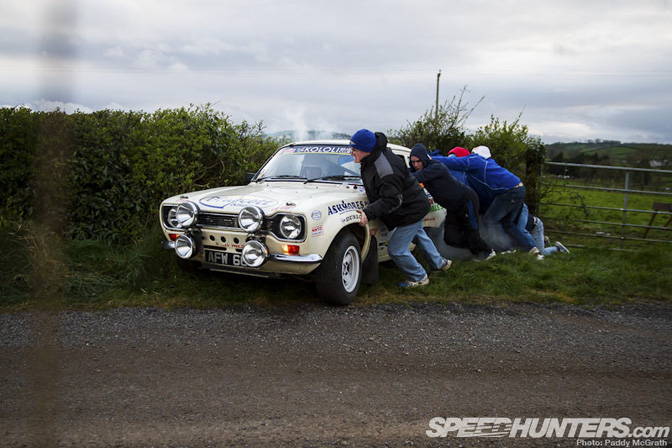 Foruntately for the crew, there were a few spectators on hand to help them get unstuck from their predicament …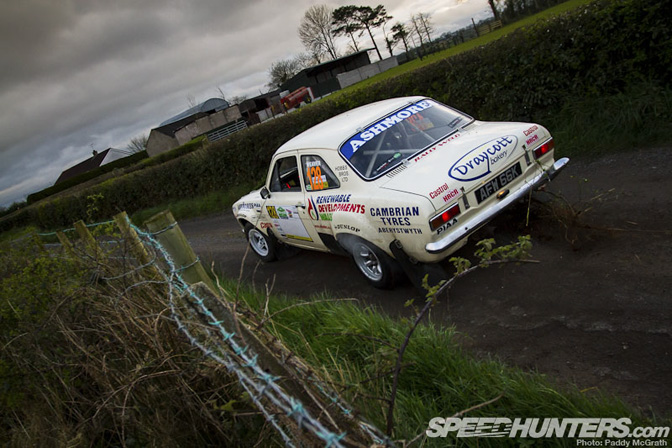 … needless to say, they didn't stick around too long to offer their thanks. The clock was still ticking after all.
The stage was stopped shortly afterwards with word slowly getting through about a father and son team who had crashed further up the stage and required immediate emergency response and extraction from their vehicle. A stark reminder of when it goes wrong in rallying, it really goes wrong.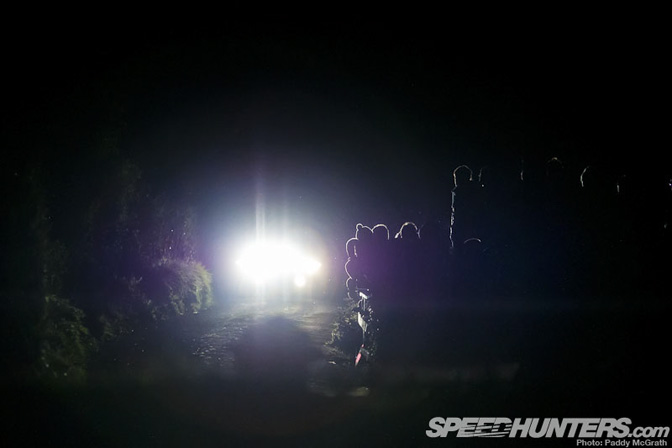 As darkness descended across the countryside, the sound of engines screaming once again filled the air.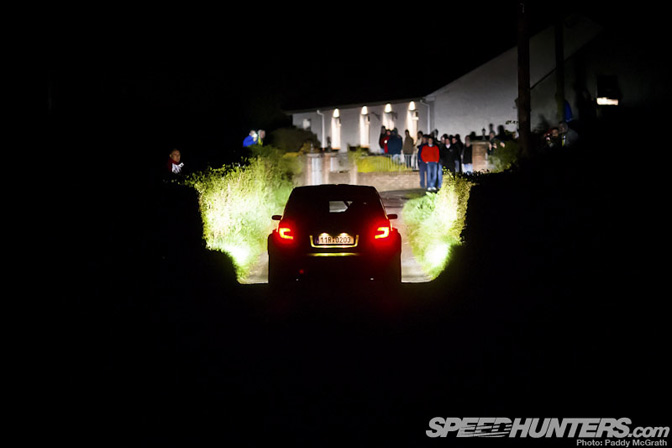 If you've ever experienced rallying at night, I'm sure you'll agree that there's something that little bit more special about it. Although I've no evidence to back it up, it just feels like the cars are going so much faster.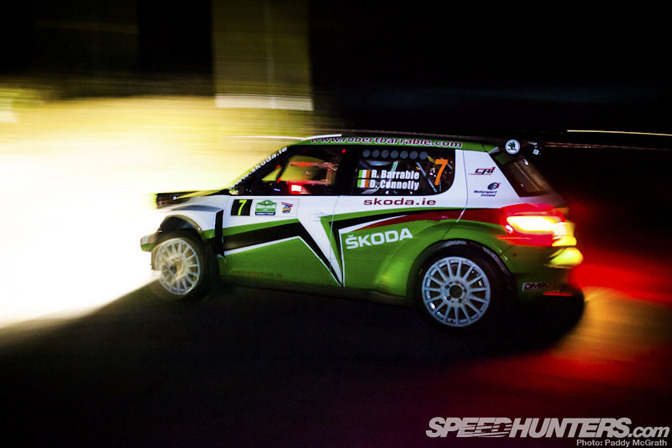 After the first leg, Juho Hänninen and Andreas Mikkelsen (both Skoda Fabia S2000s) were seperated by around 0.6 seconds overall. Day two was looking to be even more exciting than the first …
–