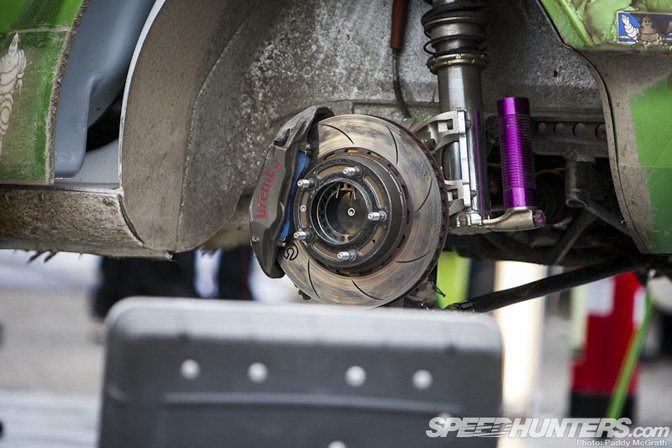 For our final piece of event coverage from this year's Circuit, I thought I'd give you a look behind the scenes in what goes into reporting and competing in an event like this.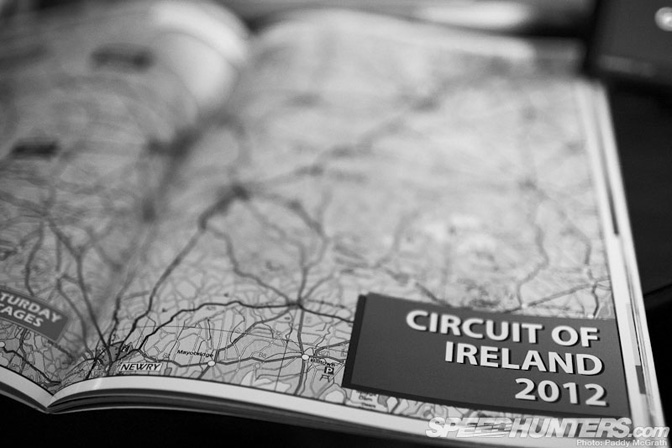 The first port of call for any media attending is the press office at rally HQ. Once accreditation is checked and confirmed – and you sign your life away – you're issued with a press pack. The most important piece of this pack however is the stage maps.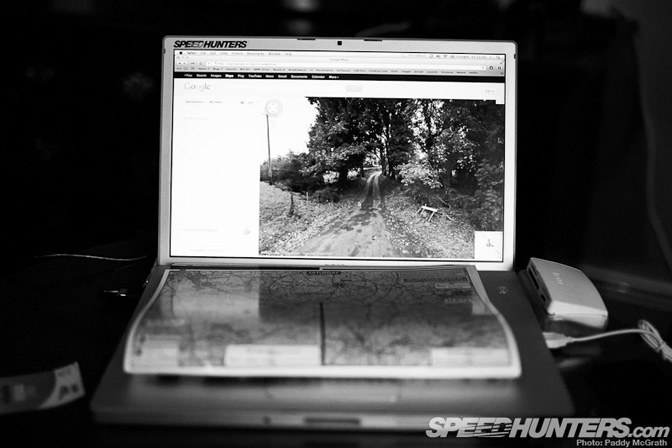 In the past, you would need to recce the stages by driving them to identify any potential good photo spots. With the help of modern technology (thank you Google Street View) it's possible to identify a section on the map, find it online and tour the area virtually. This saves a lot of time and fuel which is vital on a rally weekend when every minute helps.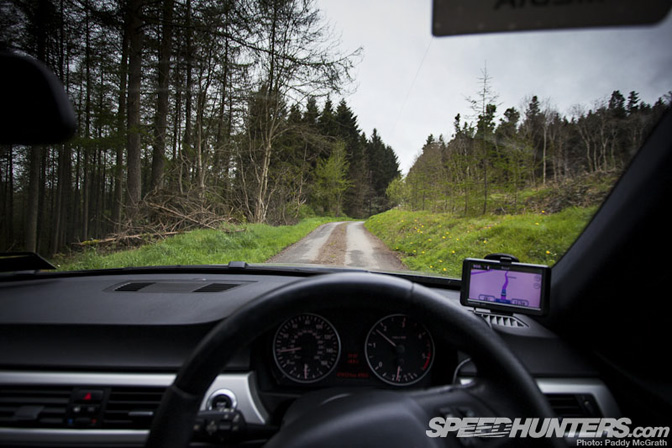 Thankfully, even the worst roads that lead to the stages weren't actually that bad – narrow maybe, but my wheels and suspension approved of the good surfaces.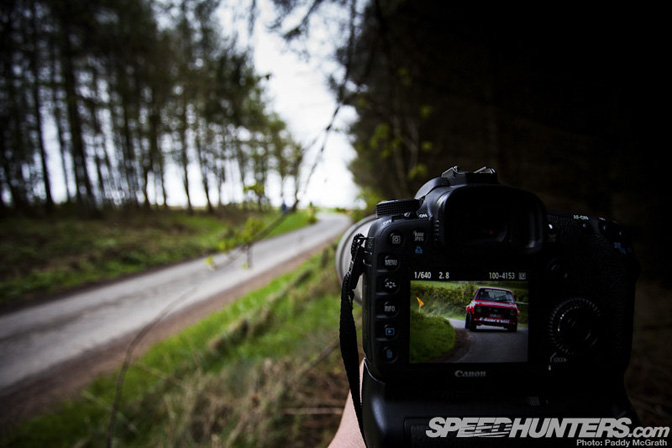 When shooting a rally on my own, I always find that I need to make tough decisions and sacrifices. From choosing what stages to cover, wondering if there's a better shot from around the next corner, deciding how long to stay in particular spot and for how many cars to pass before leaving. In the end, you need to make a calculated judgement and stick with it.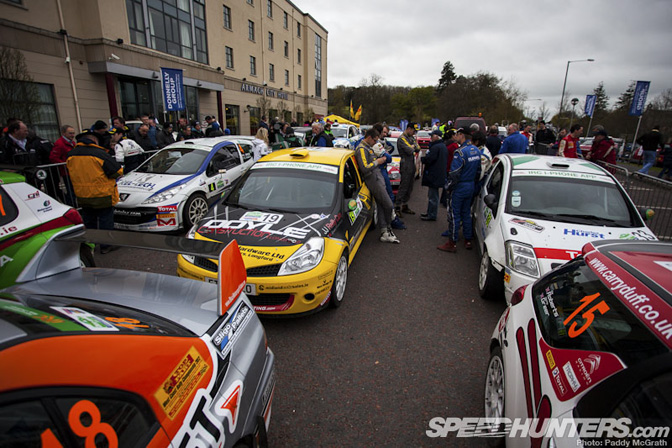 The service park goes from dead quiet to mayhem in a matter of minutes.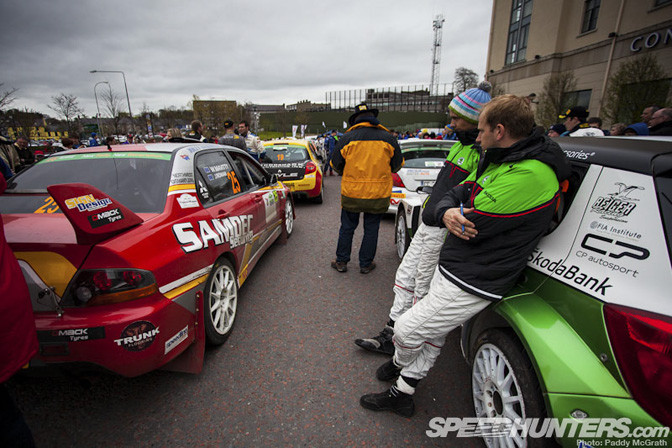 As mentioned previously, everything is done to time, right down to the second. Arriving early for service usually means a wait before the pandemonium really kicks in …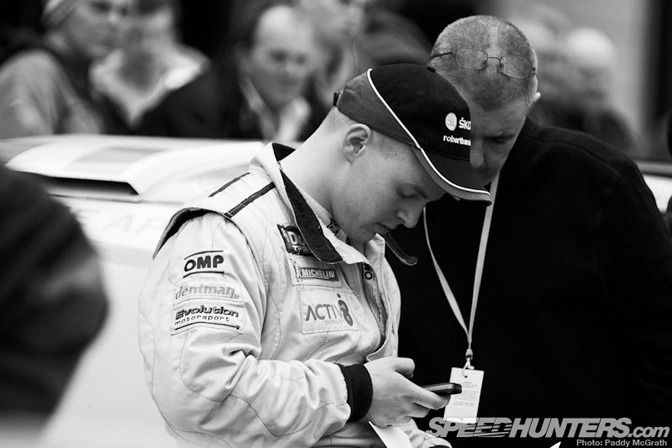 Drivers and team members can use the time to examine their times and the times of their opponents in detail.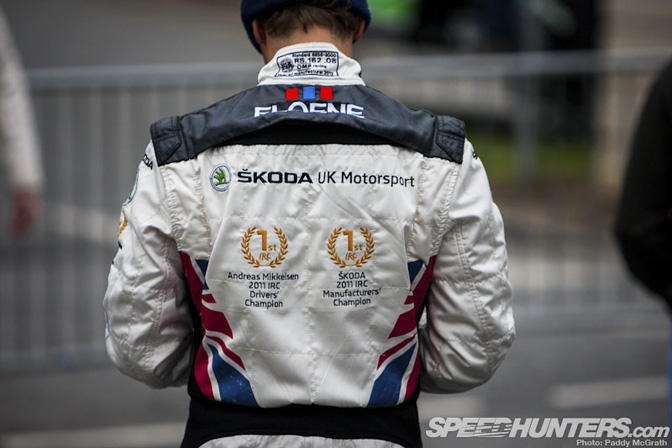 Andreas Mikkelsen's co-driver Ola Floene vanished into the crowd for a well earned break.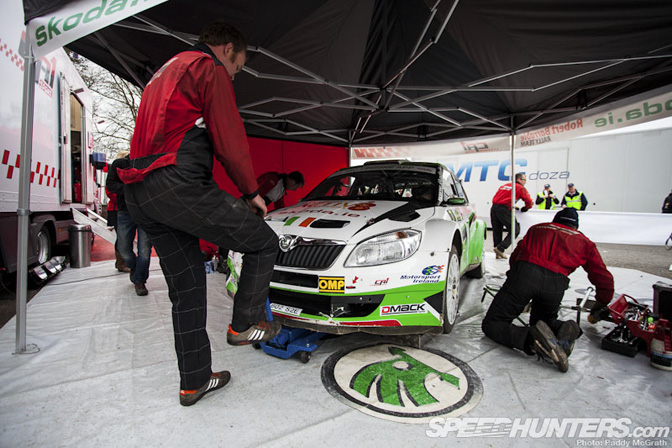 Once the cars have clocked in, no time is wasted in getting them up in the air, ready for any repairs or changes that need to be made.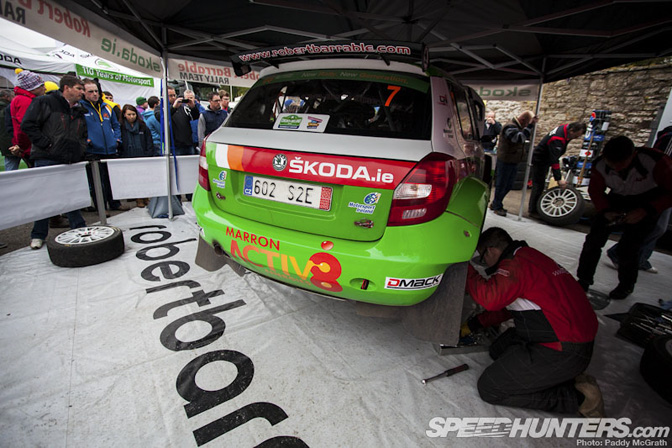 The cars will be checked over by a team of mechanics, each with their own specific areas to look after.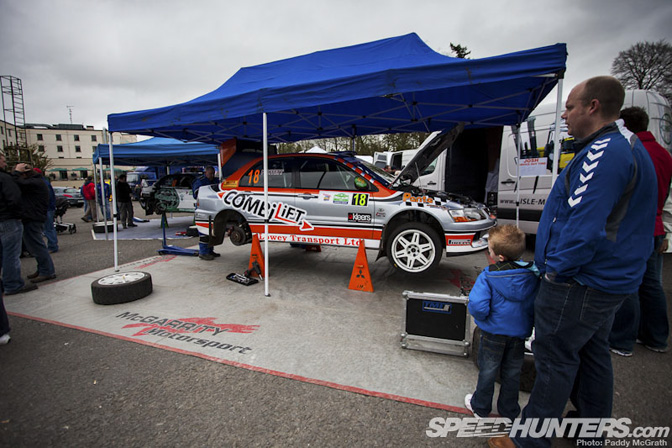 The service park is open to the public which allows fans both young and old to get up close and personal with the machines.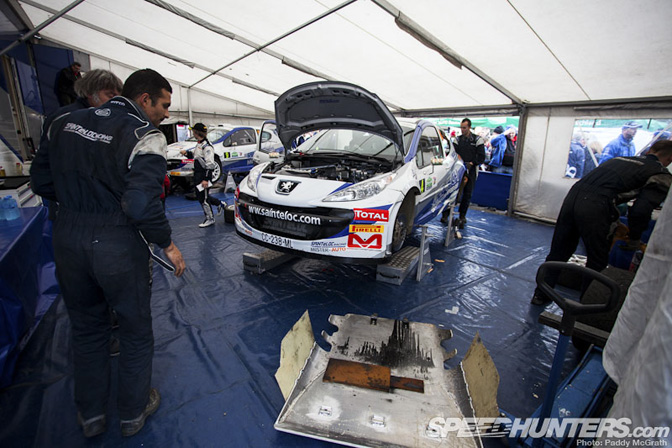 Some teams are a little bit more private than others and to be honest, they can't be blamed. Time is so tight that any distractions cost cost the team dearly.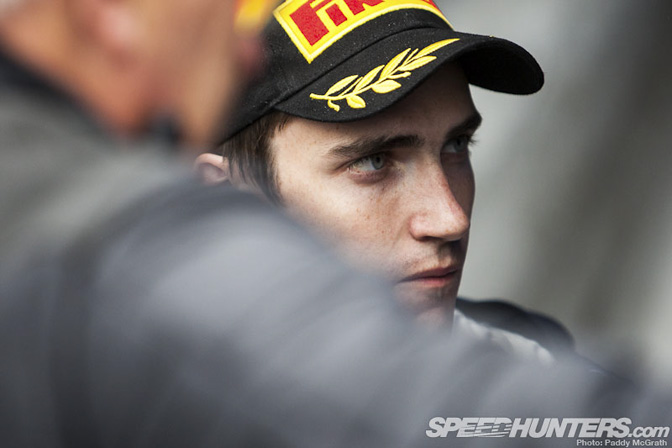 It's also a chance for drivers to liaise with team bosses about their progress and strategy for the upcoming stages.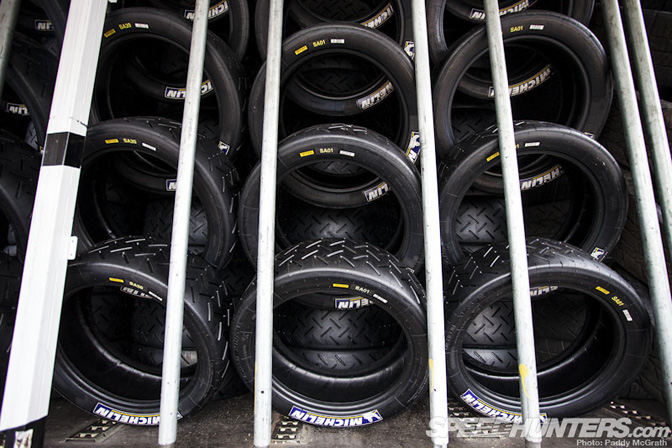 There's certainly no shortage of rubber available.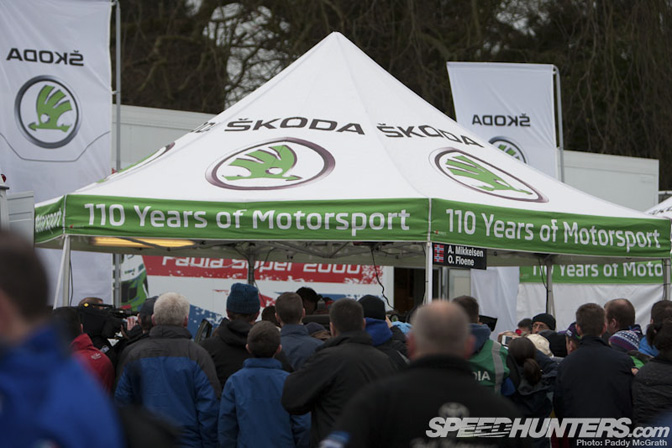 This year's event was dominated by Skoda – both on the stages and in the service park. For the latter, they had huge amounts of branding, equipment, tents and staff around which really brightened up the area.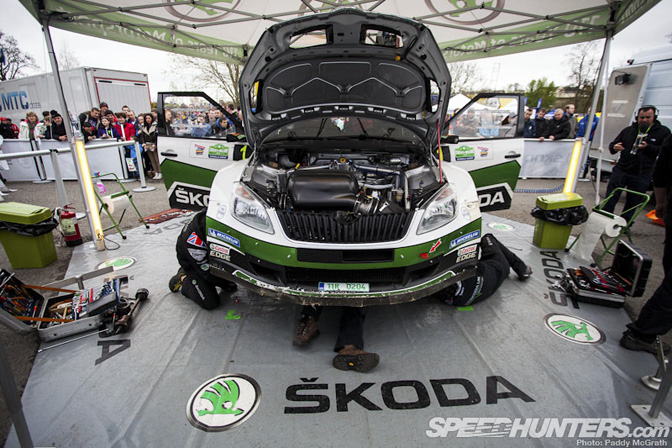 Whilst the team were busy making changes (a gearbox can be changed by an experienced team in FIFTEEN minutes) …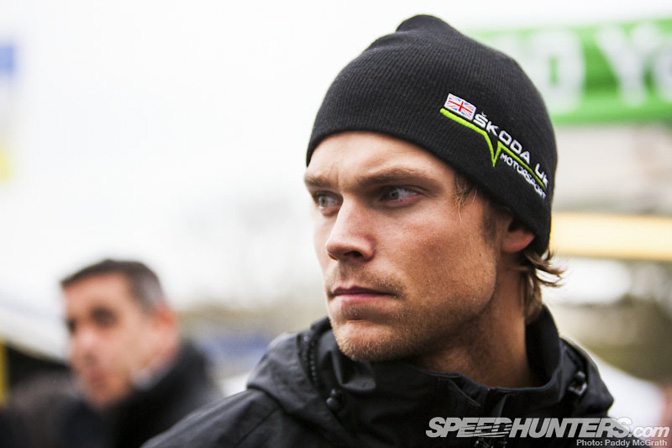 … the drivers need to entertain the press. There's a lot more to being a professional driver than just driving these days.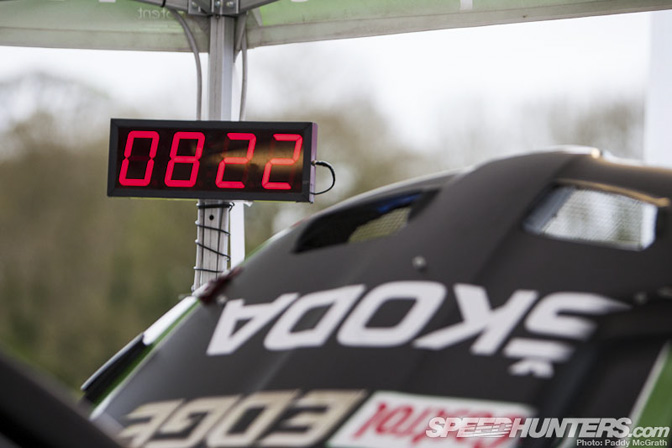 This is all happening with the clock ticking down in the background.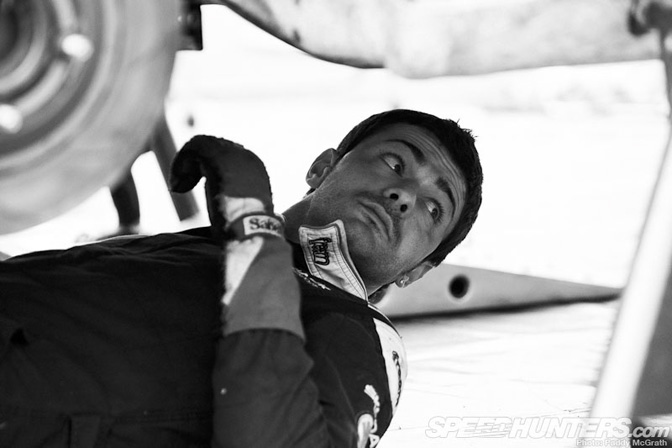 I've worked in some high pressure environments in my time, but nothing comes close to what these crews come under during a service interval.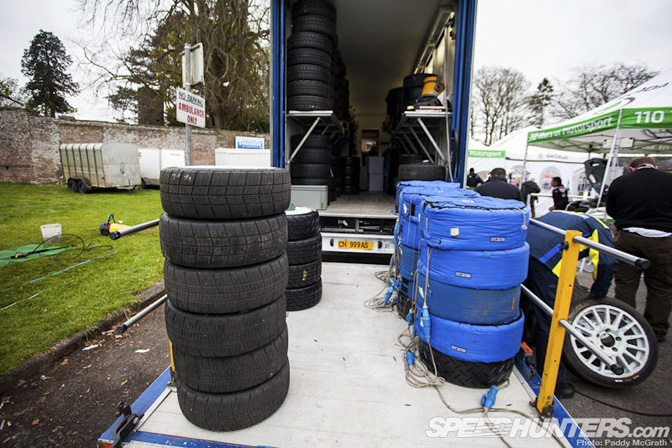 I had a poke around the back of Skoda UK's service area – needless to say they came well prepared.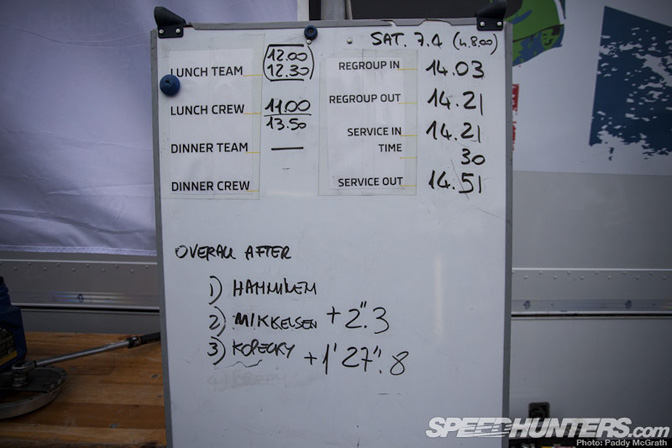 A whiteboard tracks timing for the entire operation.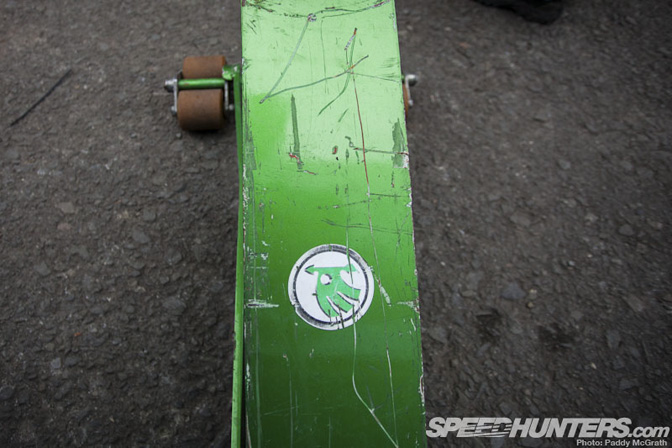 I was particularly fond of their colour coded jack, stands and tool boxes.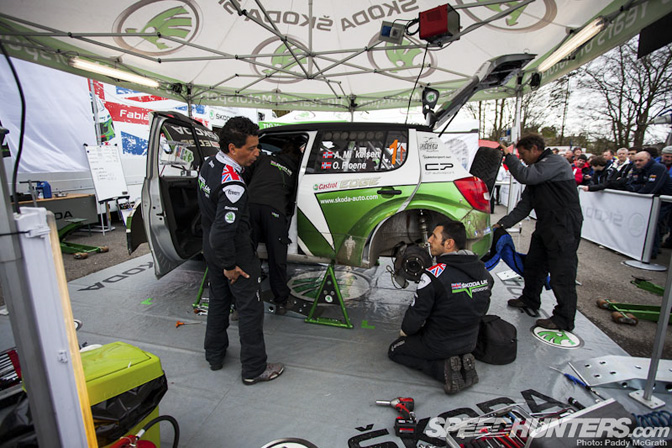 As the clock continues to count down, everything starts to go back together…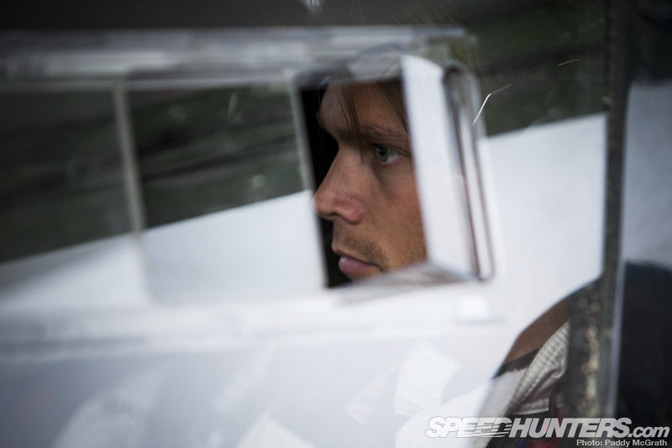 …whilst the driver and navigator wait patiently to be waved out.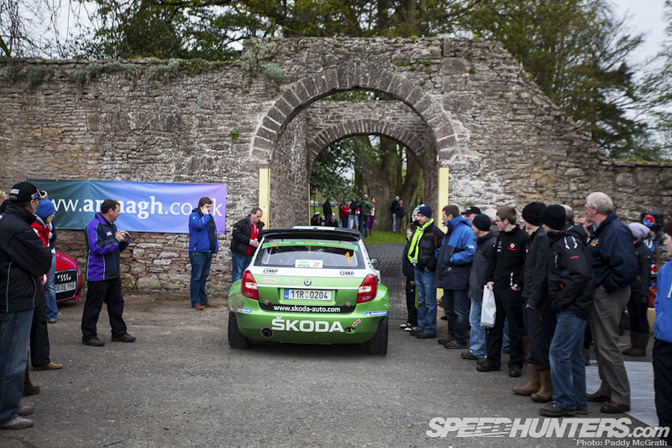 Ready to do battle once again.
I'll have some desktops coming over the weekend, along with an in-depth look at one of the Fabia S2000s that we can use as a comparison against a WRC car later in the year.
–