As I mentioned in my event coverage, Viva Las Vegas might not be the best place to see high quality customs and pristine Hot Rods. What will you see at Viva though, is a unique selection of creative homebuilt machines. This '58 Pontiac out of British Columbia was one of the more unusual cars I spotted this year.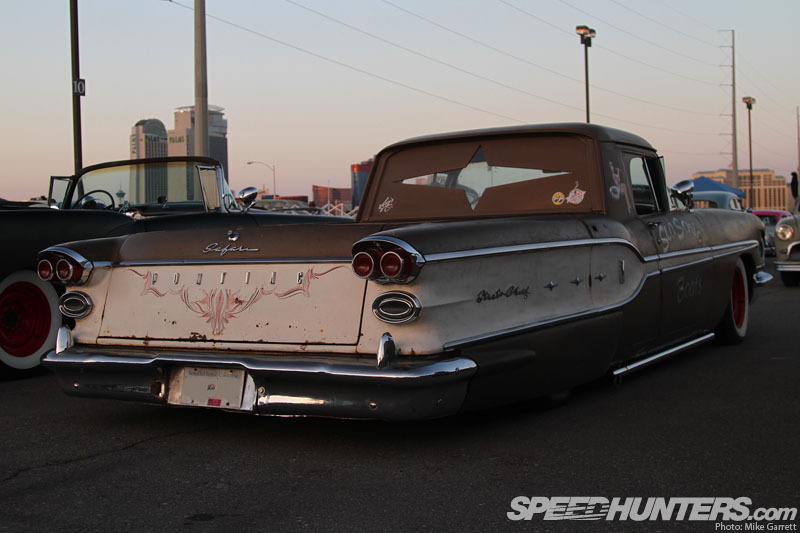 Although this Pontiac is a pickup, Pontiac never made a version of Chevy's El Camino truck. In fact, the El Camino itself wasn't introduced until the 1959 model year. That means that this is a custom job. If you look, you can see that the car originally had four doors , and the tailgate says it began life as a station wagon.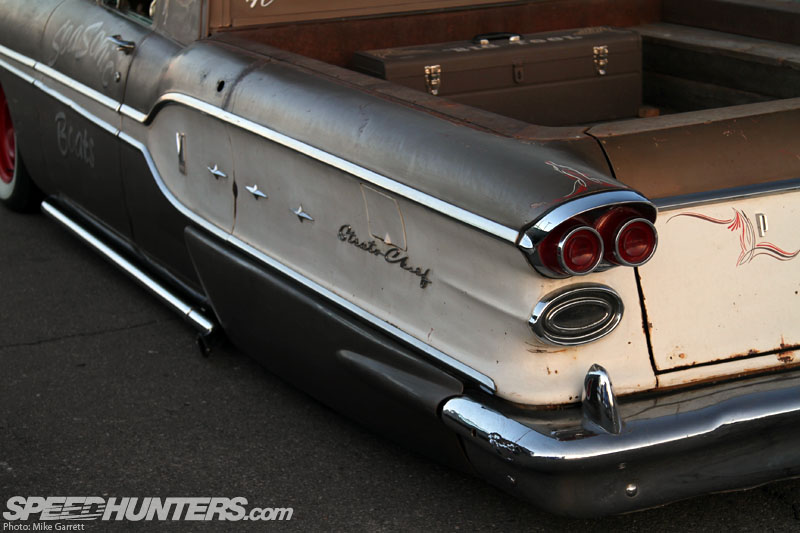 In this view you can see where the roof was cut away to make for the pickup bed.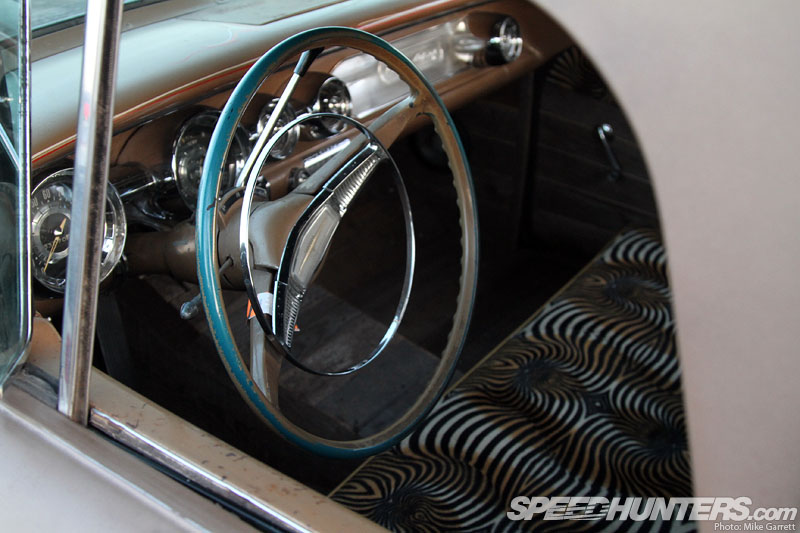 A peak into the "cab" reveals an original dash, but the seat is covered a pattern that's definitley not stock…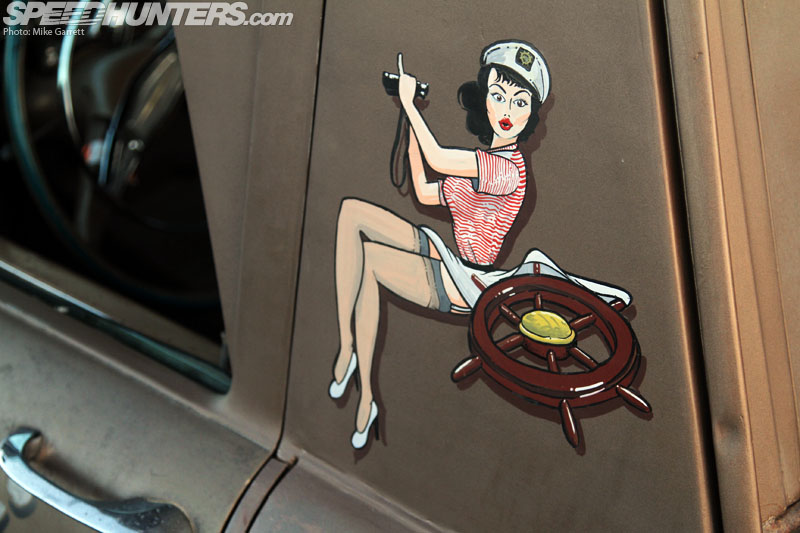 Finally, a little hand-painted artwork adds some additional character to the body. Ahoy there!
More car spotlights from Viva Las Vegas on the way.
-Mike Garrett