Needless to say, Cobra-lovers had plenty to enjoy during the recent Shelby Reunion event at the NHRA Museum. From historic race cars, to painstakingly restored street models, the spread of Cobra history on hand was incredible. It was hard to pick favorites out of the bunch, but to me there was something great about this British Racing Green example.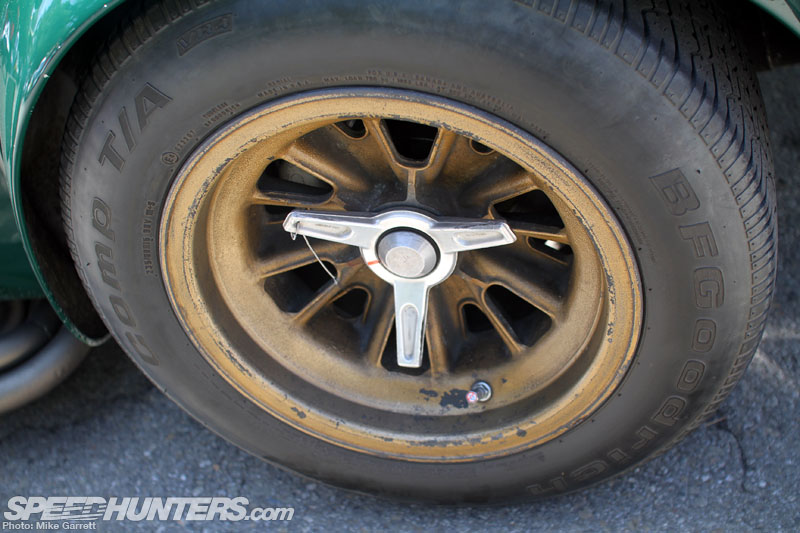 I'm not sure what it was that drew me to it, but I think the color combination had a lot do with it. It's that timeless combination of BRG over gold wheels. Also, you can see that this particular car is not in what you'd call "show condition". Somehow that little layer of grit really set the car off.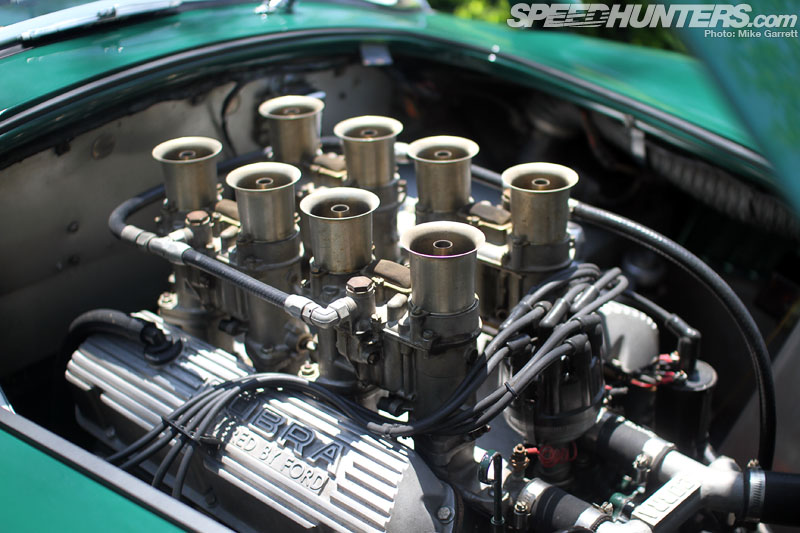 The engine bay looked just as you'd expect, with a set of velocity stacks atop a potent Ford small block  Long live carburetors.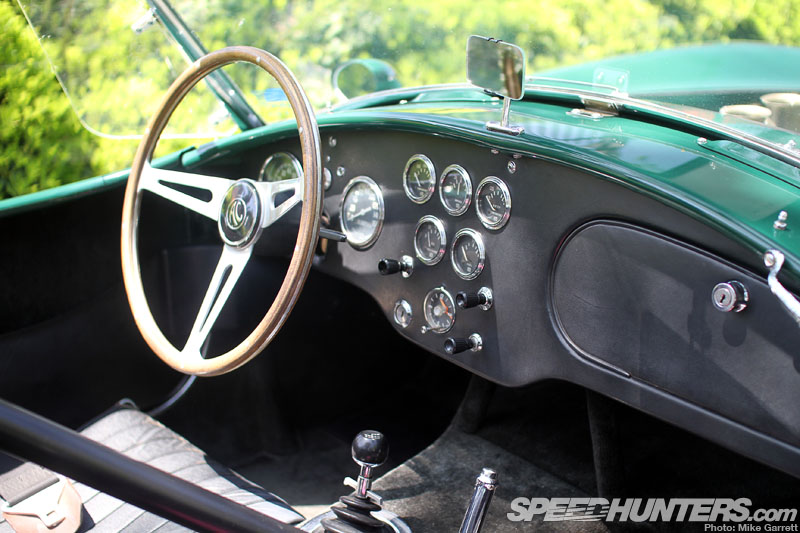 Woodgrain steering wheel against British Racing Green. Perhaps the greatest color pairing in the history of the automobile?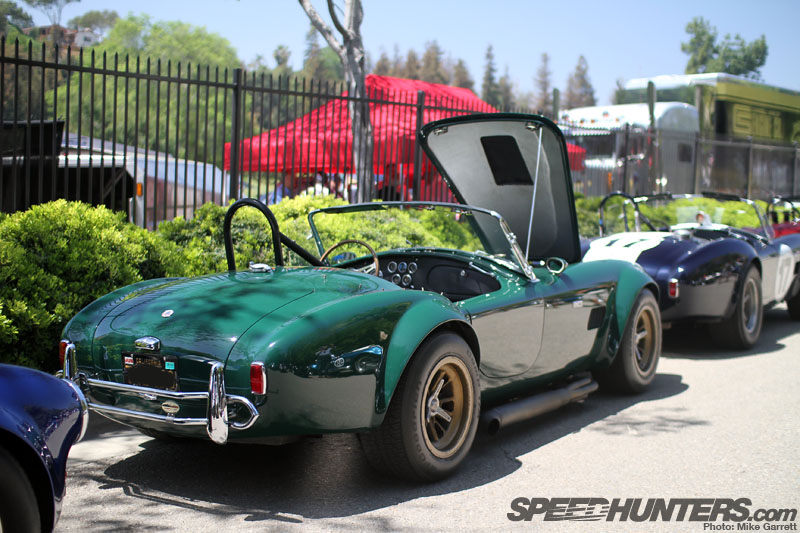 While this wasn't the most exotic or the most historic Cobra at the Reunion, if I were to have one in my own garage (we can dream right?) it would probably look just like this.
-Mike Garrett