As you have probably gathered from the D1 Odaiba coverage so far, Nobuteru Taniguchi's HKS Toyota 86 wasn't quite ready yet. HKS have been working around the clock to create bespoke parts for the build, upgrades that might be making it to production in the future so that 86/BRZ/FRS owners will have more power to play with. The 86 was on display in the paddock and HKS staff had no problem showing what they have so far done to the engine and other areas of the car.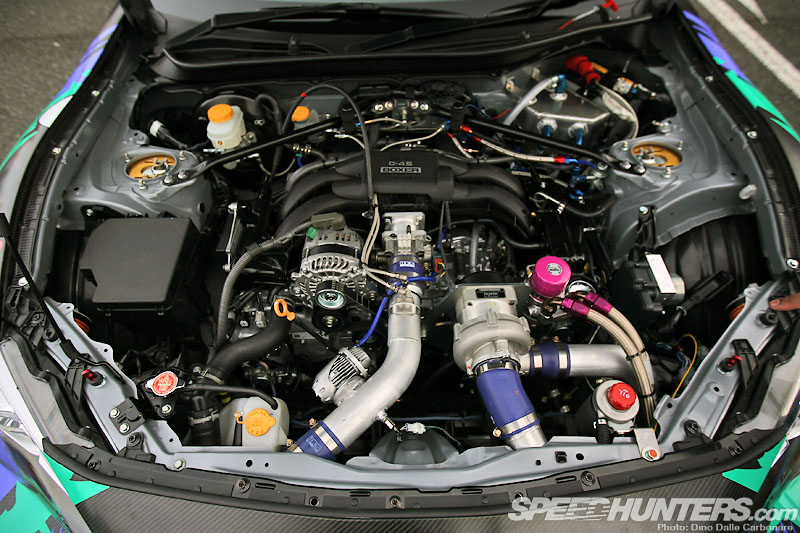 HKS has preferred to begin tuning and developing the stock FA20 2-liter flat-four rather than taking the route of DRooP with AVO and Orido with Scorch Racing who have opted for engine swaps. HKS probably saw it as a great opportunity to put some new parts to the test, like the new prototype pistons and connecting rods that the engine has been fitted with…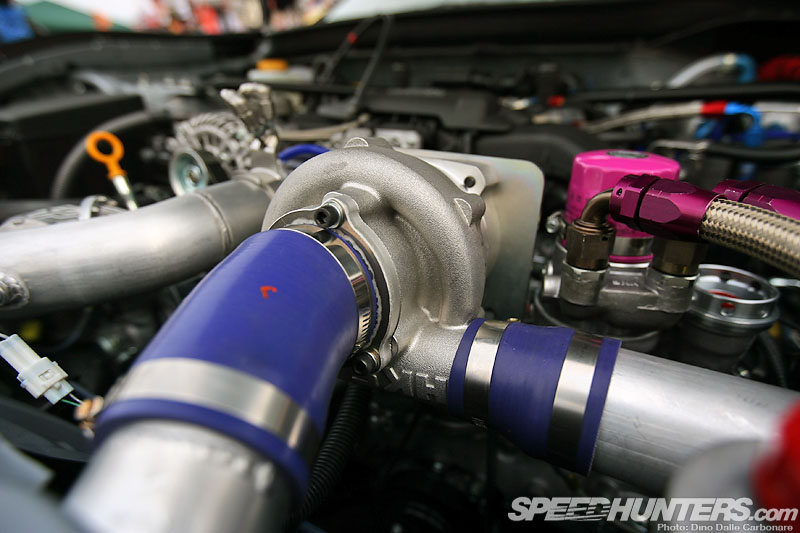 …as well as the GT Supercharger that will supply the necessary boost to allow the boxer-4 to develop enough power to keep up with the more potent cars in D1. The actual blower is the same one as used on popular HKS kits for cars like the 370Z, but due to actual positioning required a mirrored compressor housing, so that the outlet piping would be pointing in the right direction. There are a ton of other custom parts on the car, like a special metal head gasket, intercooler and fueling upgrades.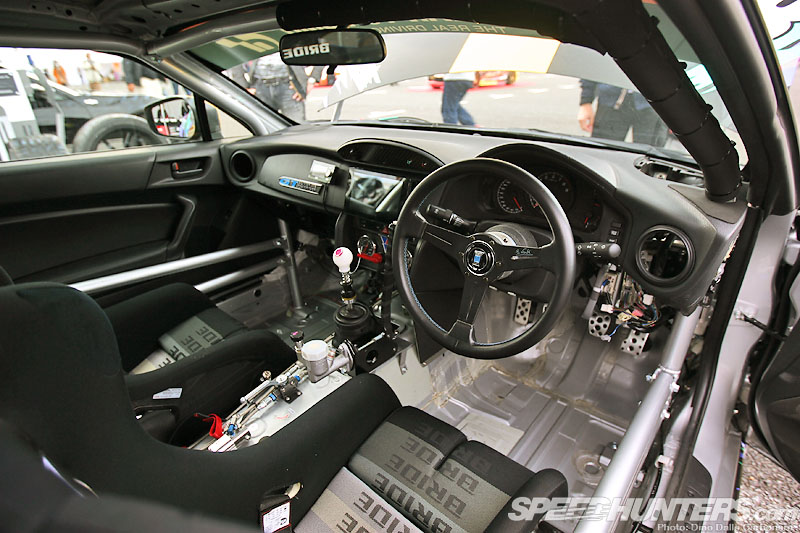 The interior is fitted with the obligatory Bride buckets, and other upgrades I spotted were of course the custom welded-in roll cage, trick e-brake set-up and some DBR gauges. The main LCD 2-DIN display is an all new product that will be unveiled at the HKS Premium Day this Sunday and is like a modern version of the CAMP2 system that plugs in to the OBD port and even sends telemetry via Bluetooth to your smartphone. Sending drive to the rear wheels is a modified HKS 6-speed sequential.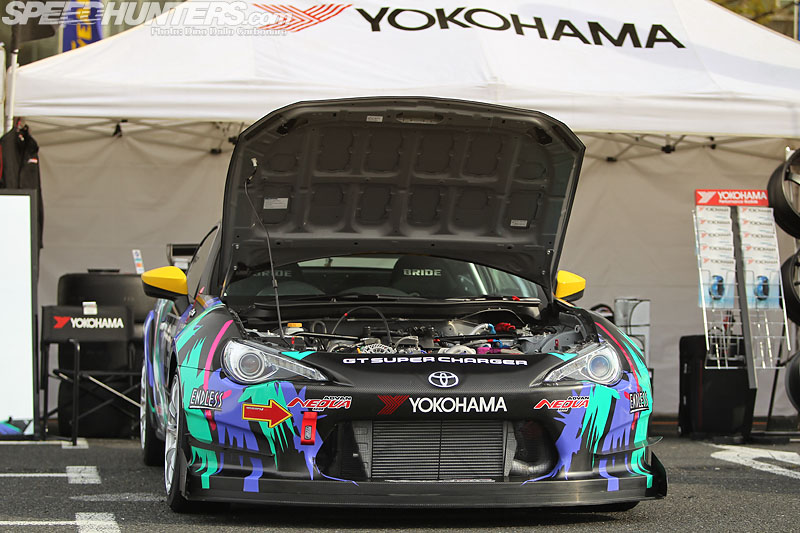 I think Nob's return into D1 won't be complete until he is behind the wheel of his new 86. I'm sure everyone is eager to see this little car in action!
-Dino Dalle Carbonare