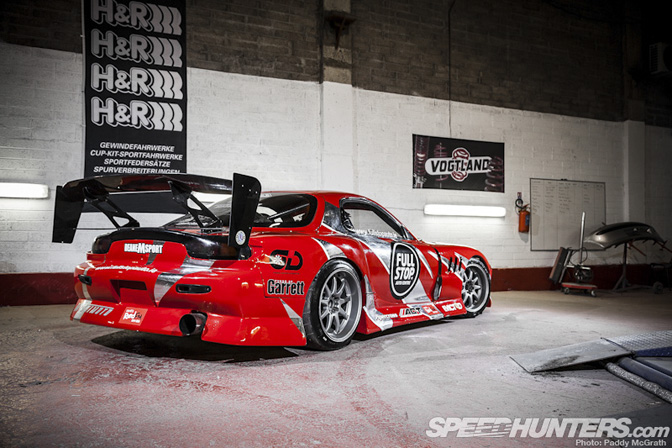 The Formula D season kicked off this weekend gone in Long Beach, heralding the beginning of another season of drifting in the northern hemisphere. Some 5,000 miles away in Cork City in the south of Ireland, James Deane has just removed the covers from his 2012 Mazda RX7 which he will use to campaign this season.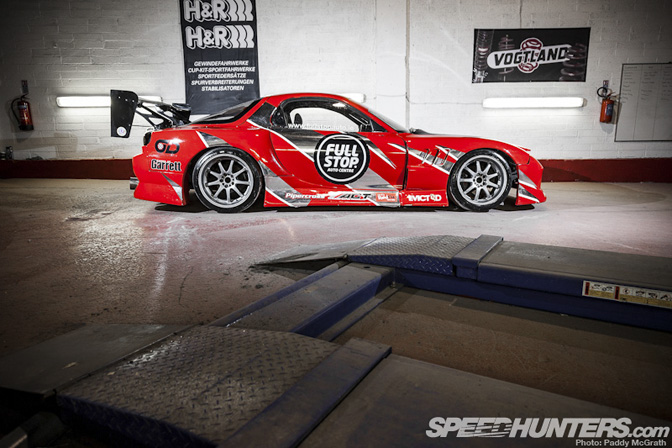 Earlier this week, I was invited to Full Stop Auto Centre to get a sneak preview of the build. James successfully campaigned this car in 2010, earning himself that season's driver's crown in the Prodrift Series. Returning to the car this year, he has kept things relatively simple in a perfect case in point of 'if it ain't broke' …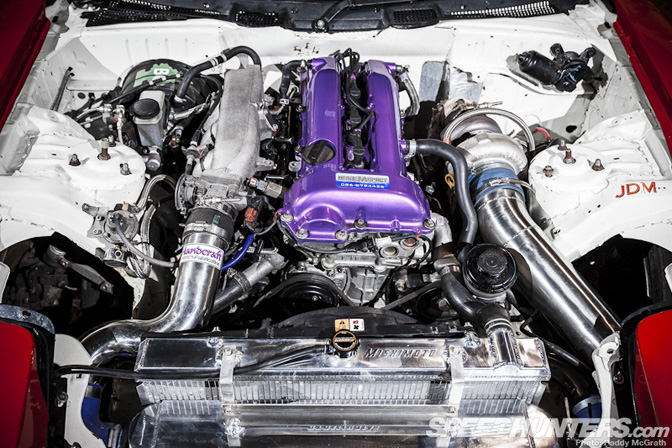 When I met James and his team, they had just spent a long day on the dynapacks at Trackday Performance. With some minor issues still to sort out, they had already seen a power run of over 500BHP from the turbocharged Nissan engine.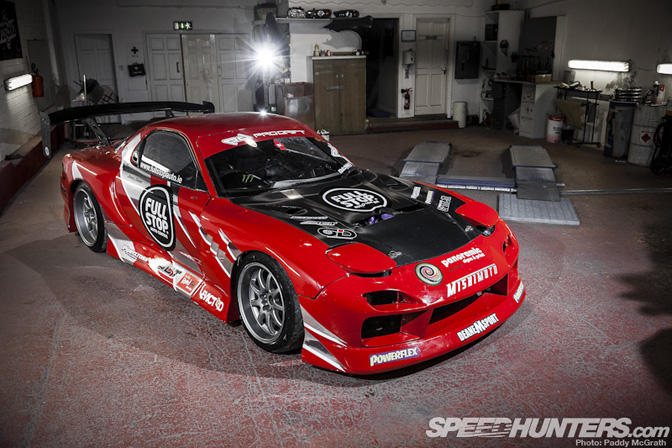 Obviously the decision to use an SR20 will be a polarizing decision. James himself told me that he would like to run a rotary in future, but for now, he is more than happy with the SR20 setup – power, reliability and an array of cheap parts combined with his own and Deane M-Sport's experience with the engine made this a no-brainer decision.
Other changes include the obvious addition of a BN Sports wide arch kit and a colour change.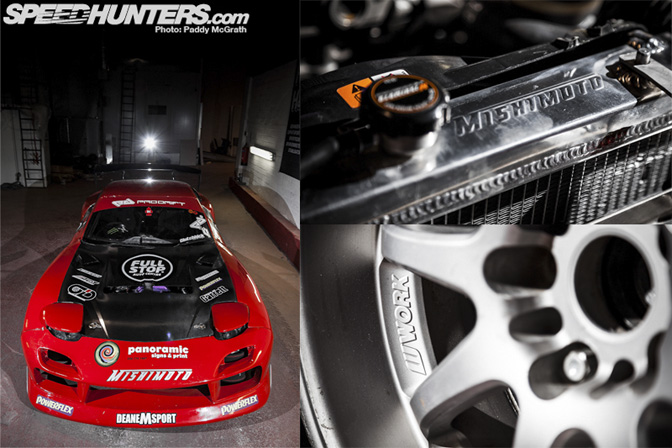 The car will be ready for the opening round of Prodrift next weekend, where we at Speedhunters wish James and his team the very best of luck for the 2012 season. We'll be bringing you an in-depth feature of the car later in the season …
–