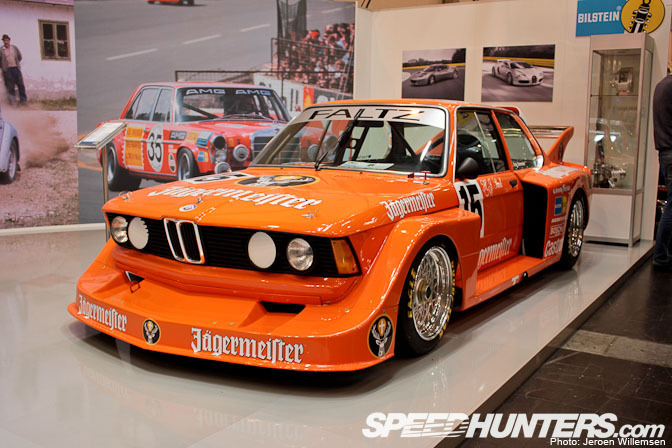 Besides the official BMW cars on their
stand during the Techno Classica there were several privately-owned cars
scattered throughout the 12 massive halls of the venue. One of those cars was this Group
5 BMW 320 from 1977. I absolutely love this car!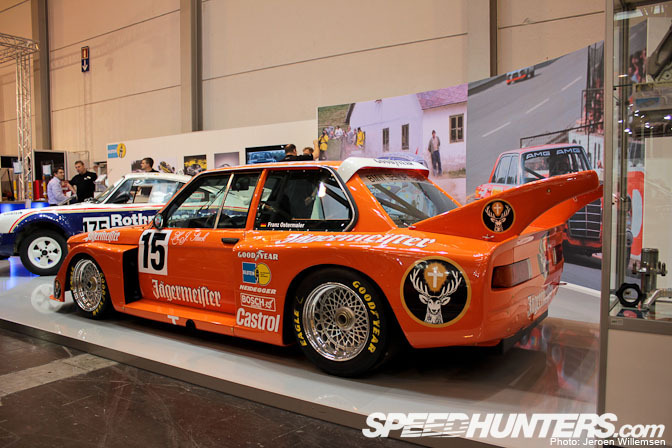 This car was originally campaigned by Team
Faltz with driver Hans Joachim Stuck. It's powered by a naturally-aspirated 2-litre engine that reaches its maximum power of 300bhp at 10,000rpm – and no, that
is not a typo! Its top speed was 270kph.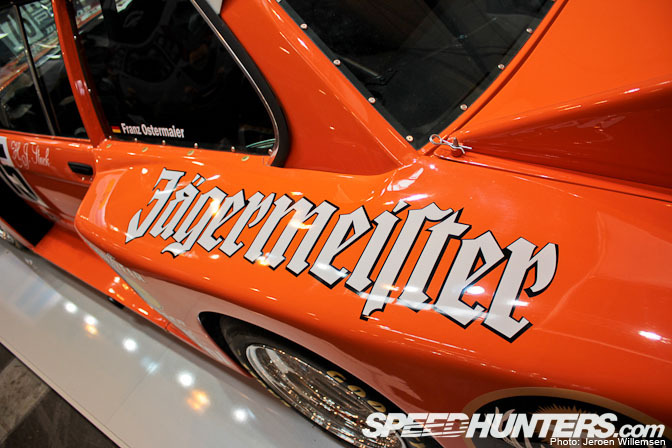 Thanks to its Jägermeister sponsorship it
became an instant fan favourite. The car is still being used at certain old-timer events in and around Germany.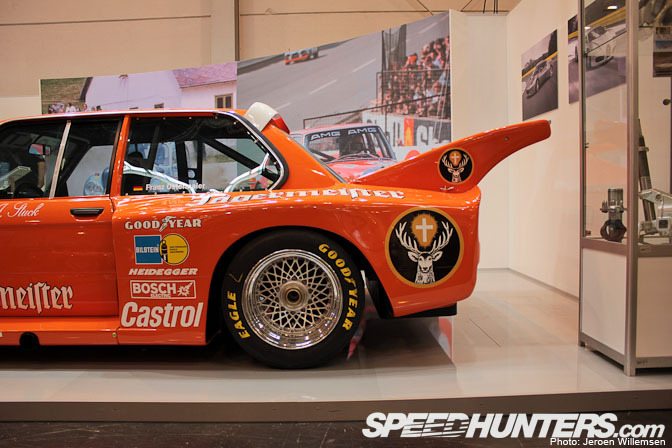 Underneath these massive rear fenders are
genuine 16″ BBS three-piece wheels that are 12.5″ wide.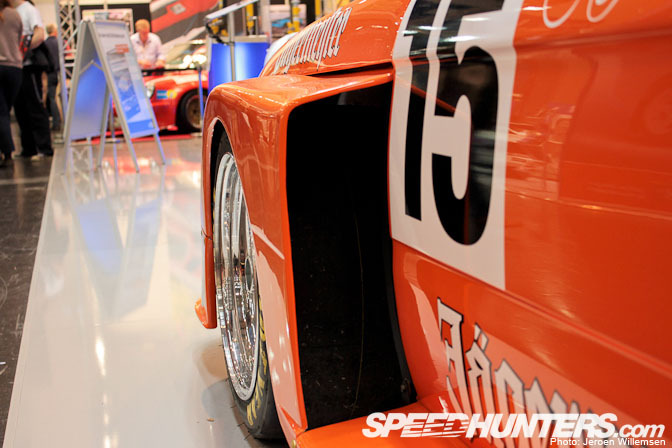 The fronts are almost as wide. This
car is just so cool even standing still. I would have loved to see, breath and
witness this car tear up the tracks back in 1977. Just amazing!
Jeroen Willemsen
More Techno Classica coverage on
Speedhunters