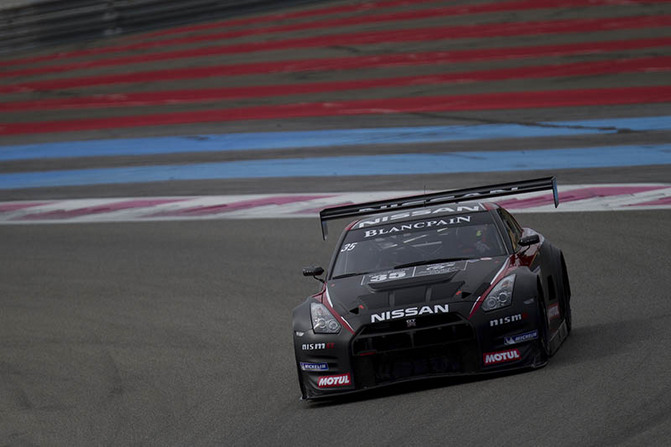 There's just one more week until the opening round of the 2012 Blancpain Endurance Series: it's the place for GT racers to compete en masse in proper, long-distant sportscar races. Pre-season testing has been recently been completed down at the Paul Ricard High Technology Test Track near the Mediterranean coast of France and the cars and teams will now be on their way to get set up for the first race. This couldn't be at a more appropriate place, a true temple of speed: Monza in Italy.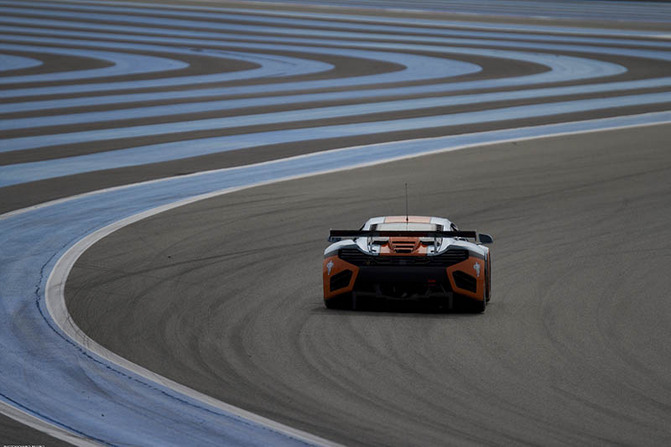 Not only will the venue be perfect, but the sheer number and spread of cars means it's going to be an amazing race. The entry list is currently pushing towards 60 cars with 11 marques represented: Audi, Aston Martin, BMW, Dodge, Ferrari, Jaguar, Lamborghini, McLaren, Mercedes, Nissan and Porsche are all taking part.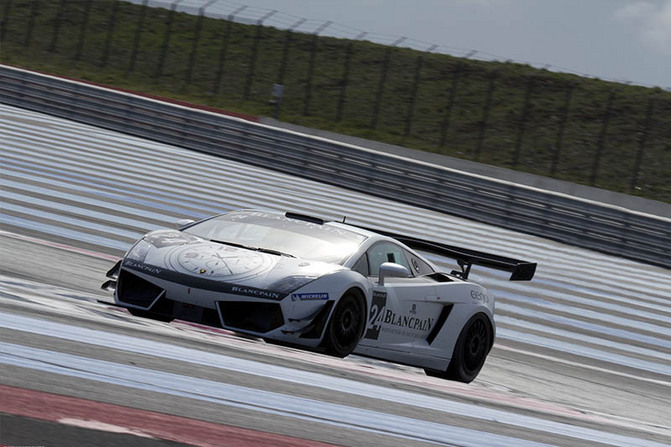 The series is stuffed with professional racing teams that will be familiar to those of you who follow GT1 and GT3 championships – AF Corse, Marc VDS, WRT, Vita4One, Reiter, Prospeed, and so on. All of them used to winning… Not only that, but the driver line-ups look stunning as well: they include multiple champions, Le Mans winners and former F1 drivers. All this means that it's virtually impossible to pick a clear winner. It could be any one of a dozen cars or more!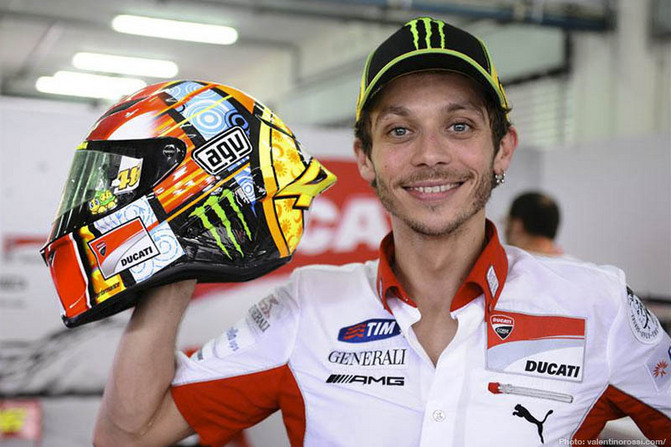 The biggest name addition to the grid for Monza is nine-time MotoGP champion Valentino Rossi. The Doctor is no stranger to four wheels: he tested the Ferrari F1 car and a Maserati MC12 GT1 car back in 2006 and has repeatedly taken on rounds of the World Rally Championship. Rossi will be racing with his famous #46 on a Ferrari 458 Italia run by Kessel Racing. Rossi in a Ferrari! I think it's pretty obvious who is going to be a crowd favourite. We'll see if we can get anywhere near him at the track!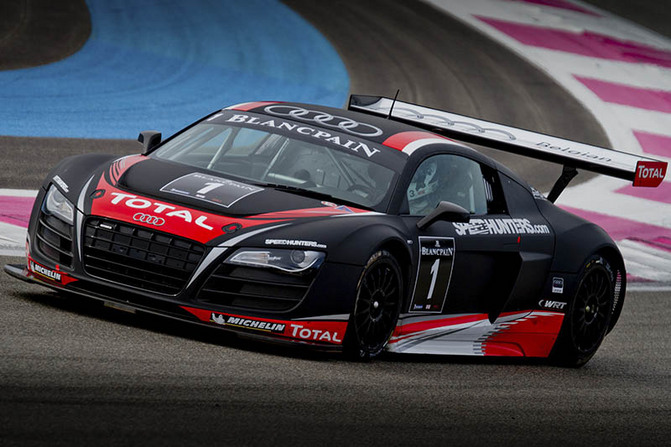 Belgian Audi Club Team WRT are also lining up a pair of Audi R8 LMS in Blancpain: this is on top of their Word GT1 tilt and the French GT programme they're also running in 2012. Stéphane Ortelli is doubling up driving duties for the team as well: he'll be hot-footing it from the Nogaro GT1 races this weekend down to Monza – as a race winner, having been victorious in the opening Qualifying Race for World GT1.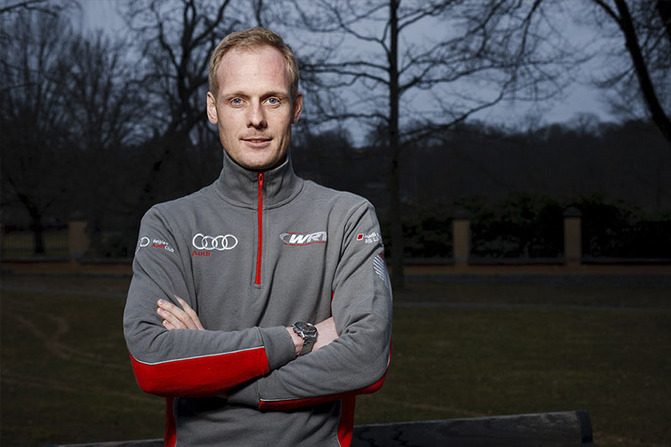 Edward Sandstrom has moved across from the Schubert BMW Z4 to take a seat in the second WRT Audi R8 LMS: he's been setting predictably blistering times in testing. It's going to be great to catch up with Edward in Monza and to see what he's able to do with the Audi.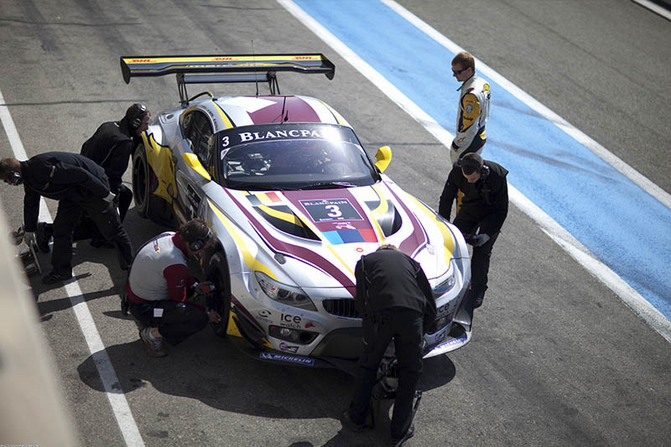 Blancpain is about quantity and quality: the championship was launched last year and immediately hoovered up plenty of professional teams who could see the value in getting their teeth into a series that was geared around 'proper' endurance racing rather than more touring-car style sprint formats. Each weekend (with one important exception) features a single three-hour race, with the grid set by the same knock-out system used in F1 and GT1.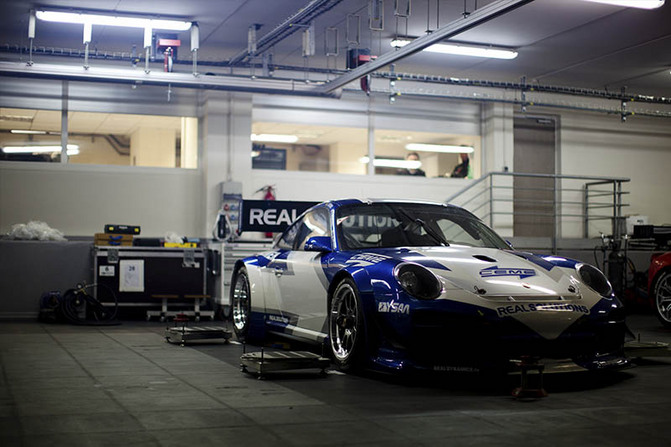 There are two main classes of team – Pro Cup and Pro-Am Cup – based on driver experience, plus an additional Gentlemen's Trophy for amateur driver squads. However, the difference between Pro and Pro-Am classes are negligible, plus there are far more of the latter than the former, so we can expect to see the two classes mixing it up from the beginning.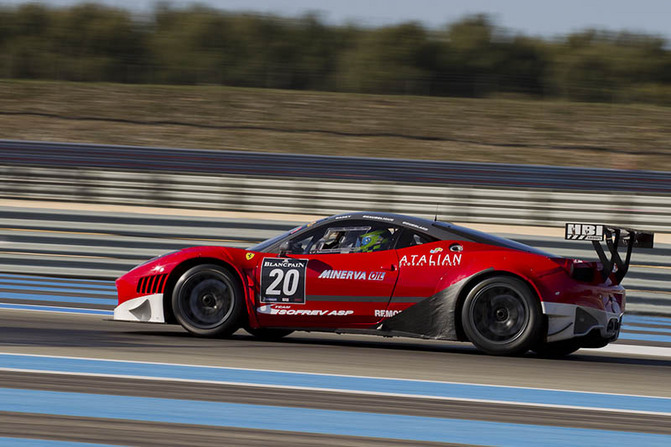 The series revolves around the legendary Spa 24 Hours at the end of July: the history of that event goes back to 1924, and it's been running to GT rules again since changing up from touring car classes in 2001. Last year WRT won the race, narrowly beating Edward and his co-drivers in the Team Need For Speed BMW Z4: if you can't beat 'em, join 'em… It shows how popular the series is that the Monza entry list is almost as long and definitely stronger in depth than last year's Spa 24, which at the time seemed to be impossibly big.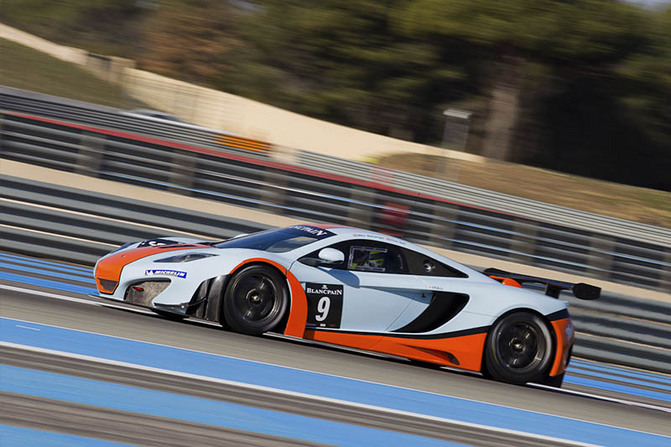 Before the round-the-clock race at Spa the series will visit Silverstone in the UK in June and Paul Ricard at the beginning of July; a final pair of races after Spa, at the Nürburging in September and Spain's Navarra in October, will round off the year.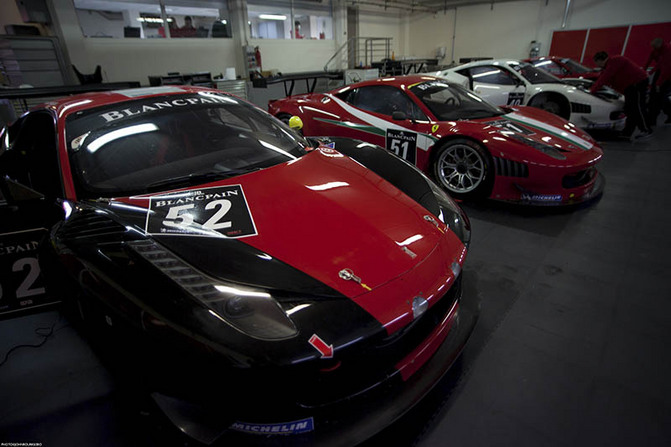 The teams have already been running down at Paul Ricard to set the dreaded Balance Of Performance for the year, the tests that the FIA use to try and equalise all these disparate cars to keep the racing (relatively) equal and (definitely) exciting. A Ferrari 458 topped the Pro Cup times at Ricard (the #72 Kessel Racing car, making Rossi's choice look even more sensible), which maybe wasn't surprising as a massive 14 Ferraris were taking part!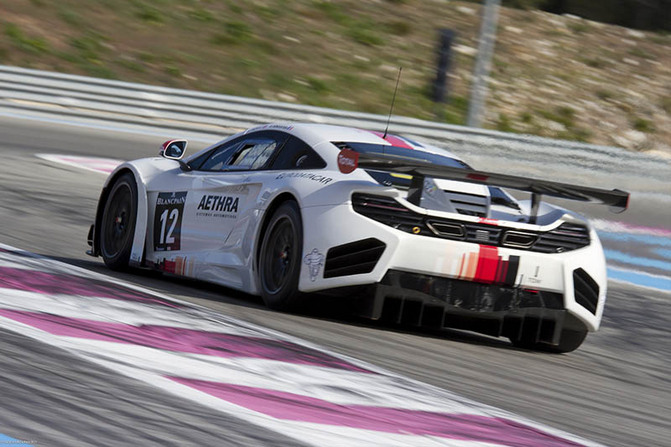 However, 10 McLarens also impressed in numerical terms, and to reinforce the point previously made the Pro-Am cars were as fast if not faster than their Pro Cup brothers. Even including the fastest Gentlemen Trophy cars the quickest cars were all within a couple of seconds of each other. Around a two-minute lap. Monza is going to be exceptional.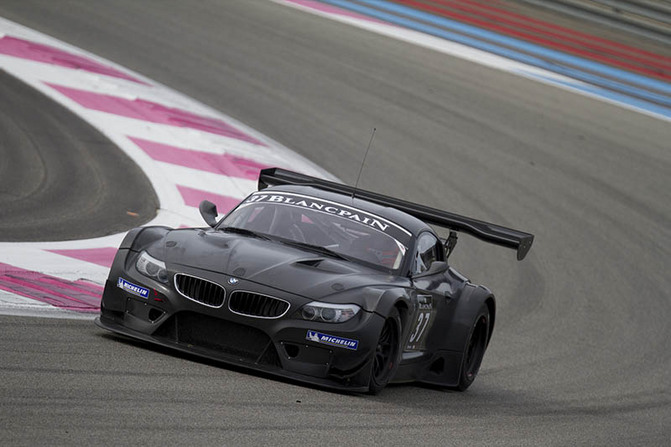 Rod and I will be arriving in Italy for the practice sessions on the Friday, when we'll start ramping up coverage from the famous royal park. And of course, we'll have to include a pilgrimage to the famous banking.
Jonathan Moore