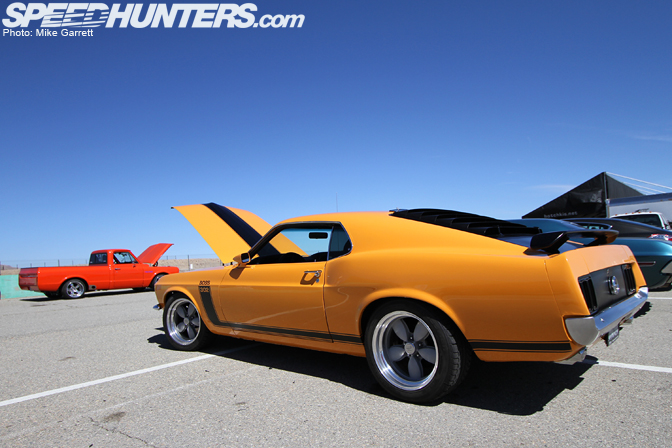 Over the last couple of years we've built a very strong relationship with the good folks at Hotchkis Suspension and it's not hard to figure out why. Muscle Cars are cool, and Muscle Cars built to handle are even cooler. It also helps that the Hotchkis crew are some of the friendliest and most accommodating people in the business.
Last week Hotchkis took over the Streets of Willow for their annual test day, and once again they invited us to come along.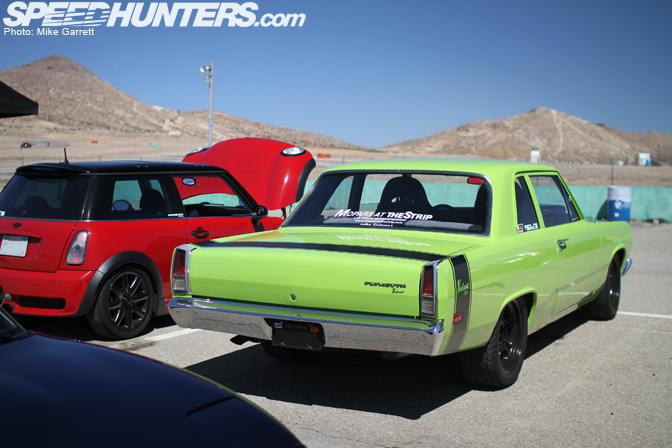 The weather at Willow Springs can be pretty unpredictable this time of year, but when I arrived to the track I was greeted with beautiful blue skies and a pleasantly mild temperature. Several members of the Hotchkis "H-Team" were out with their cars ready for a day of tracking.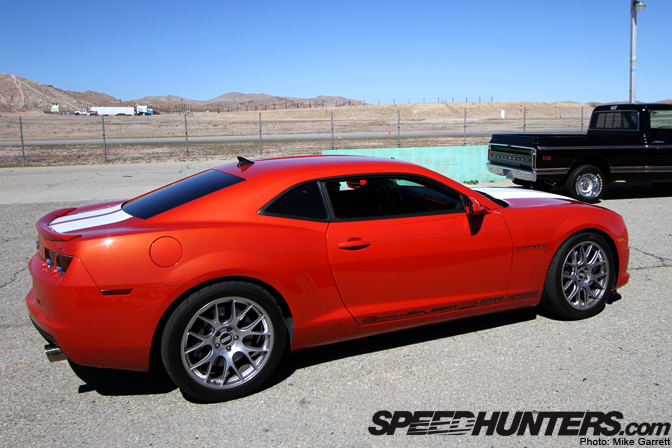 I had barely gotten out of my car and stretched my legs after the drive down to Willow, when I was thrown the keys to the Hotchkis F11 Camaro SS.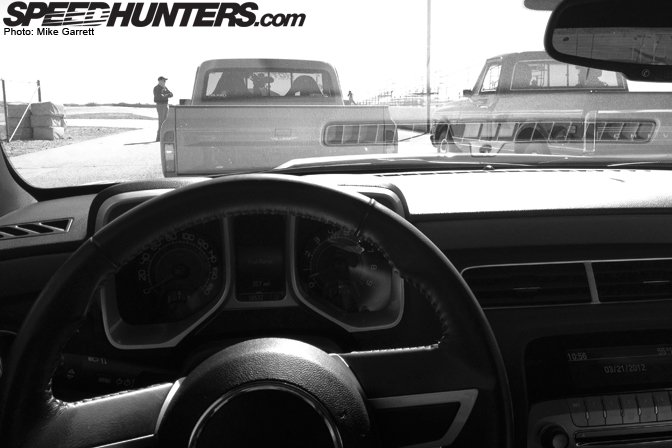 A few minutes later I was sitting behind the wheel of the Camaro ready to head out for the day's track first session. It was going to be a good Wednesday…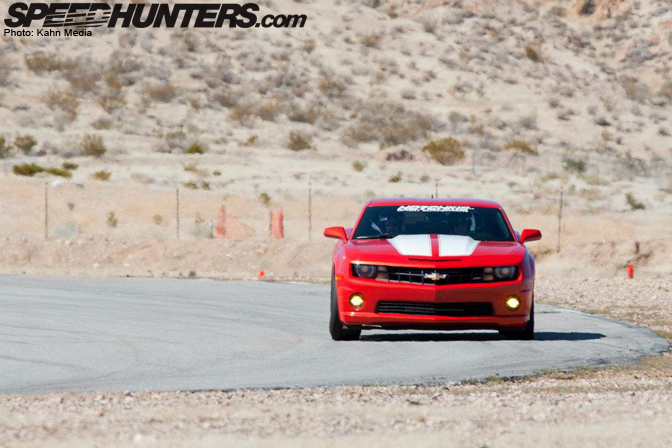 There's no getting around the size and mass of the new Camaro, but this car makes you forget about all that pretty quickly. The F11 is extremely responsive and easy to hustle through the corners – even for a relatively inexperienced pilot like myself. The work that Hotchkis has done on the Camaro perfectly balances its handling with its horsepower – and that's really what you want with any type of car.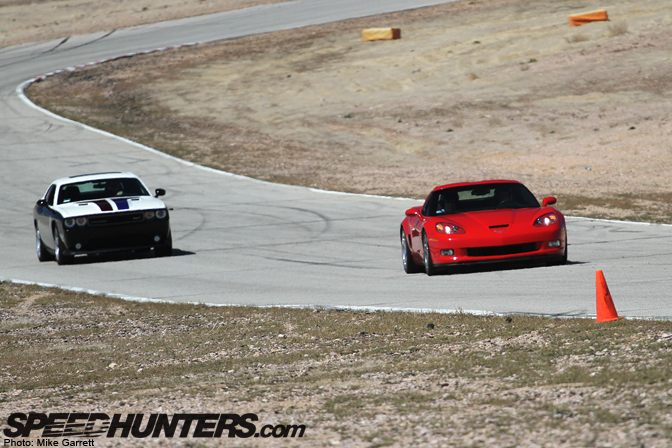 After turning some laps in the Camaro I walked around a bit to see some of the other cars that had come out.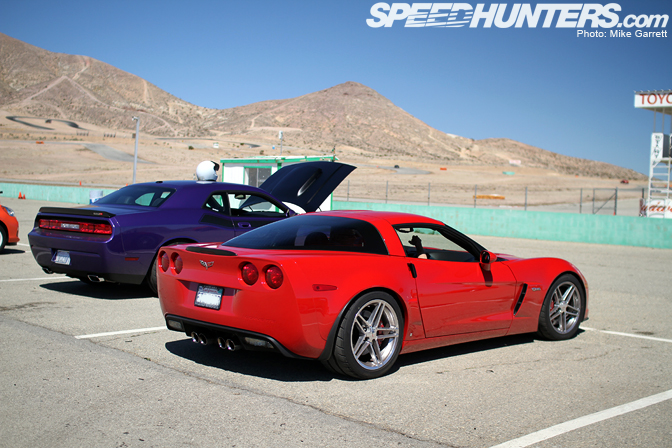 The group was small, but included an impressive selection of both classics and modern performance machines.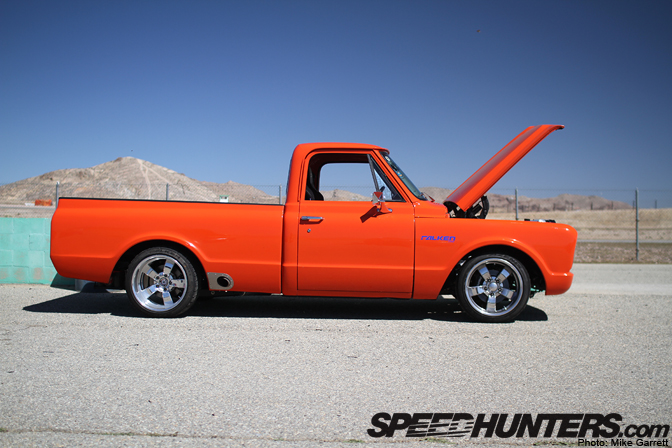 Let's not forget about pickups either. There's something so right about trucks that can corner…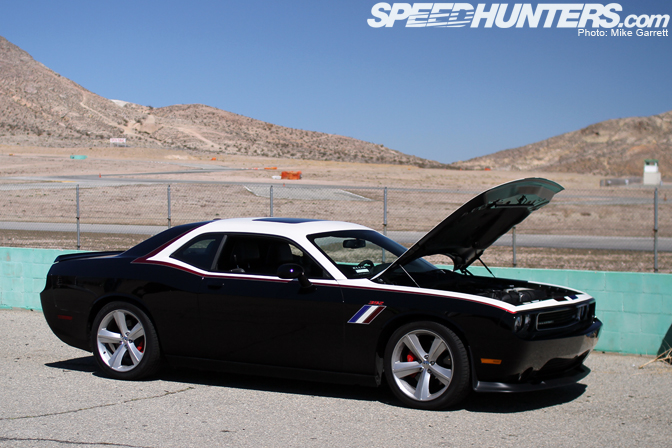 There was a decent Dodge Challenger turnout, with examples of both the modern…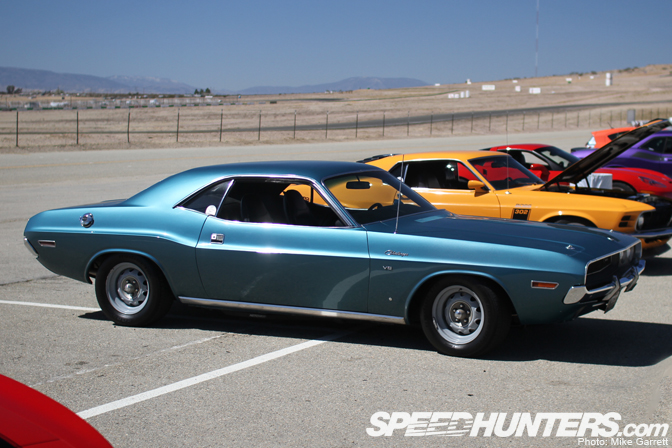 …and the original variety. There's Elana's Hotchkis-equipped '70 Challenger – which happened to be the next car I borrowed for some track time.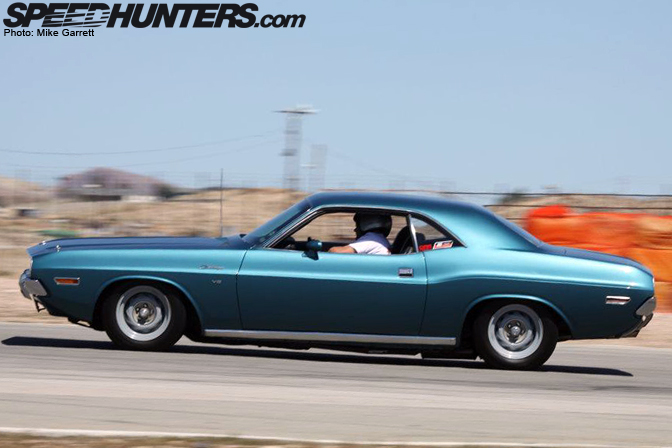 Once you get used to the Challenger's seating position with old school lap belts, it's a surprisingly adept car on the track. It definitely wasn't the fastest car at the event, but considering its largely original configuration and heavy 440 up front it gets around very well. The fun factor was huge.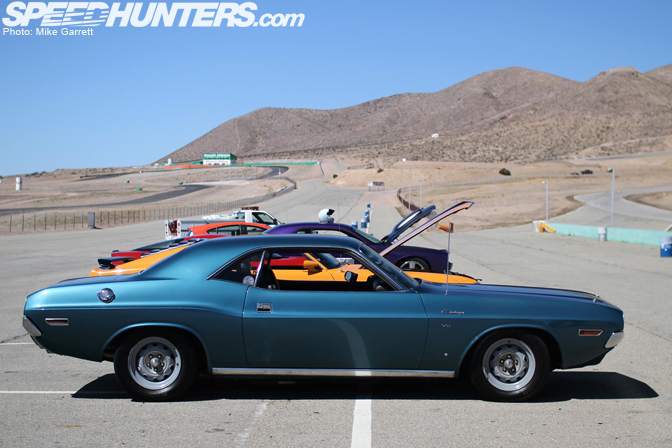 I know I've mentioned this before, but it's just so cool that Elana drives this beast every day on jam-packed LA freeways. Much respect.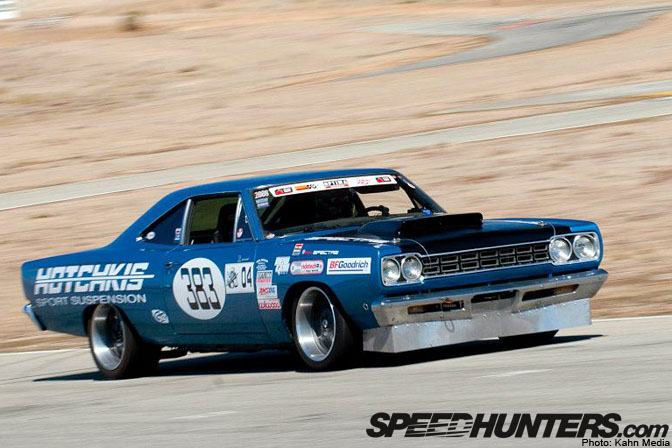 While I was out sampling some of the machinery, the Kahn Media squad were busy grabbing some action shots. Here we see Dan Weishaar's gnarly Road Runner coming down the front straight with its DIY airdam.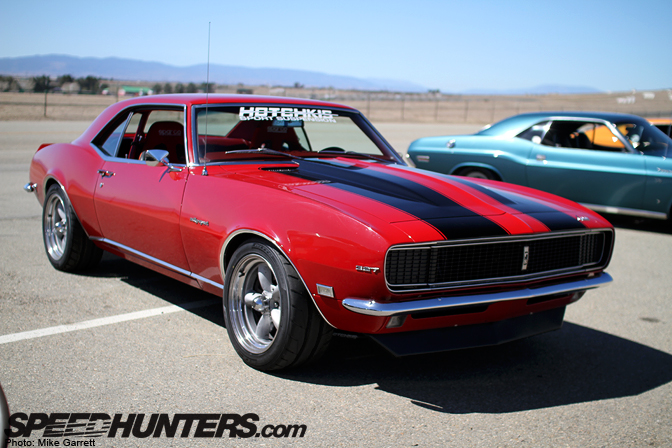 For the next session, I rode shotgun with Carl in his wicked supercharged LS1 '68 Camaro.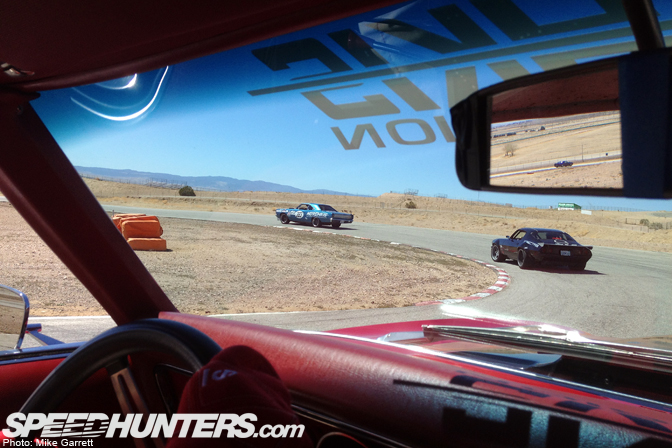 I did my best to grab a few photos as Carl hammered the car around the track. Easier than said than done…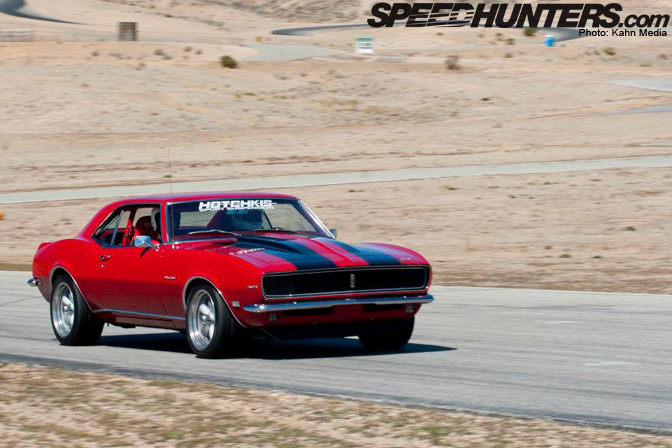 With its 490 wheel horsepower, Carl said the Camaro was actually a bit overpowered for the more technical course configuration we were running.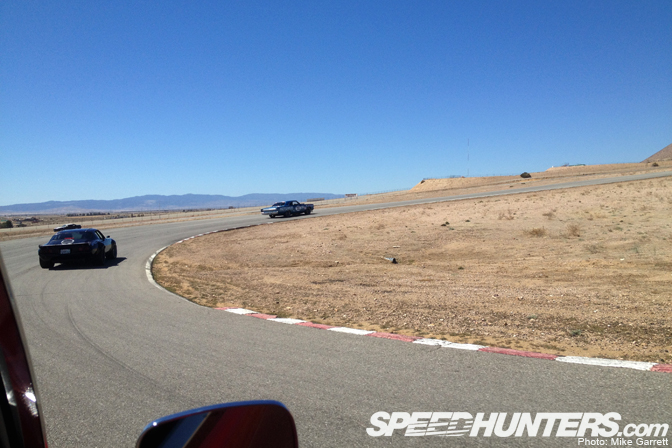 Needless to say, it was one of the more exciting ride-along experiences I've had in a while.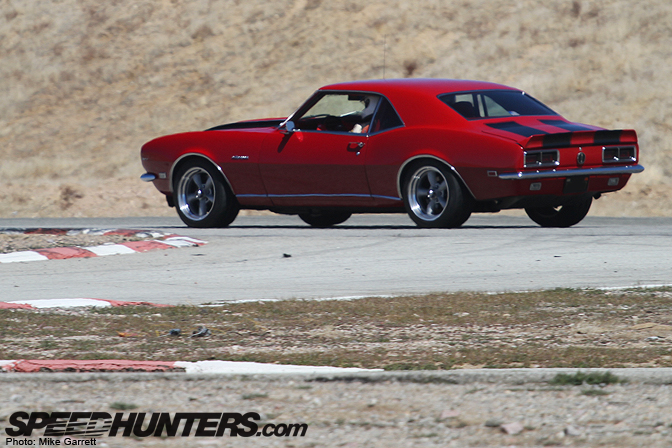 Despite the big power, the Camaro handled beautifully around the track. Outside of the occasional sideways corner exit, it was as stable as can be – due in large part to its full Hotchkis TVS kit.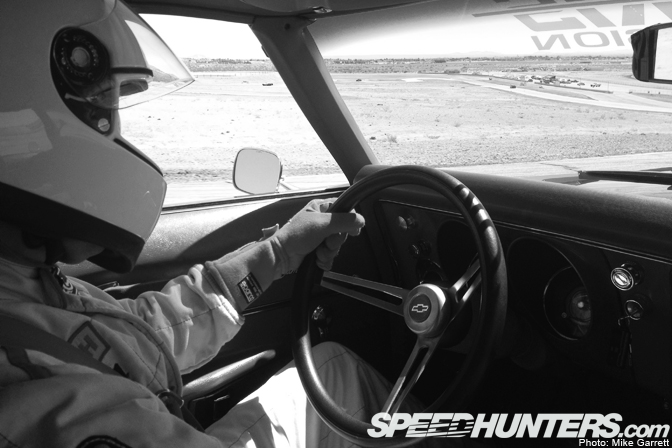 Of course the car was built to go fast, but Carl's talents behind the wheel are not to be overlooked. He knows how to operate his machine to the fullest, and that's important in a time when anyone can walk to into a showroom and pick up a violently fast machine without having the slightest clue how to use all of its power.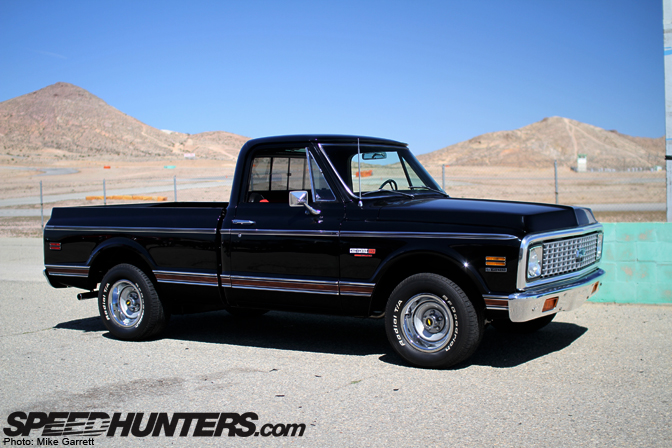 This Chevy C10 is very stock at the moment, but is about undergo the complete Hotchkis transformation.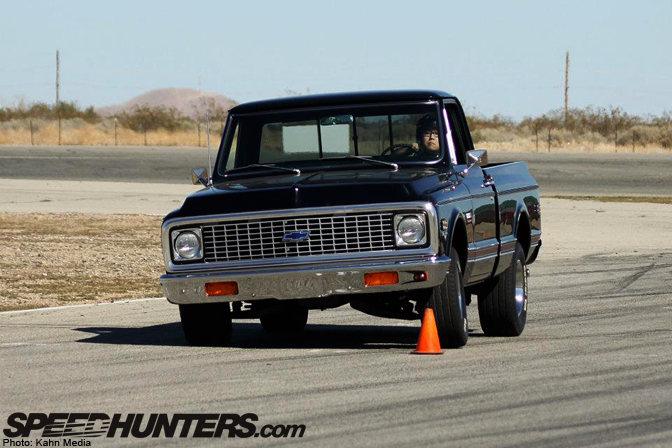 Here we Aaron from Hotchkis taking the Chevy out to get some baseline handling numbers. Body roll anyone?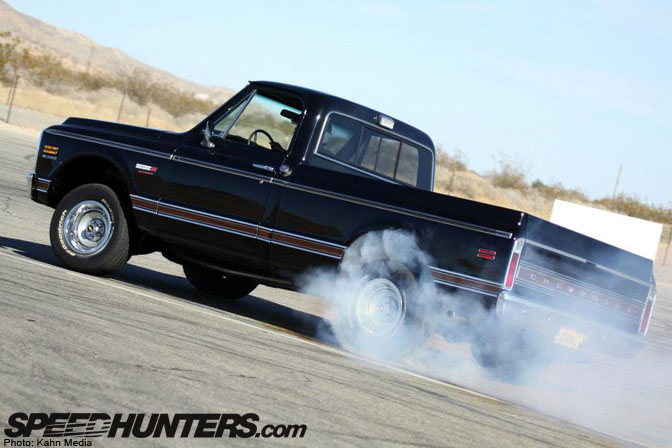 At least making tire smoke isn't a problem.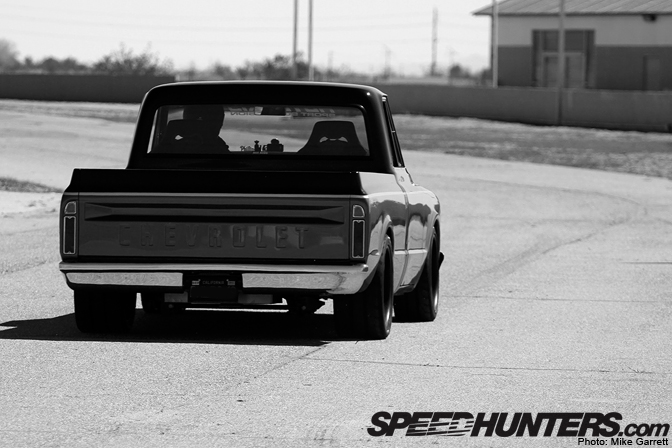 To see the true potential of the C10 platform, one just needs to look at Rob's truck. If only you could have seen some of the tail-out runs this thing was making later in the day…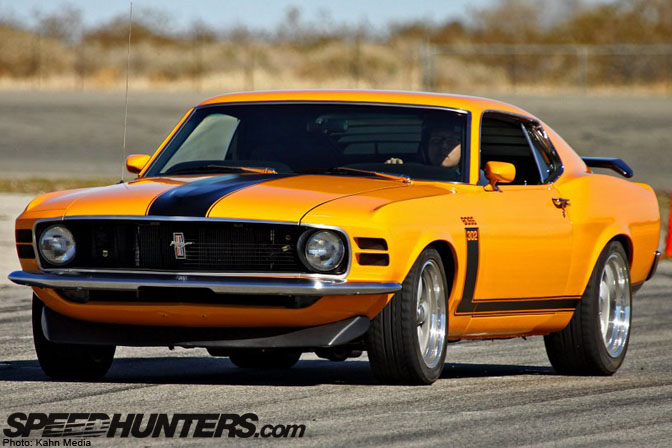 Dan Kahn also brought his Mustang out for the Hotchkis engineers to dig into. It looks like we'll soon be seeing vintage Fords join in on the Hotchkis fun.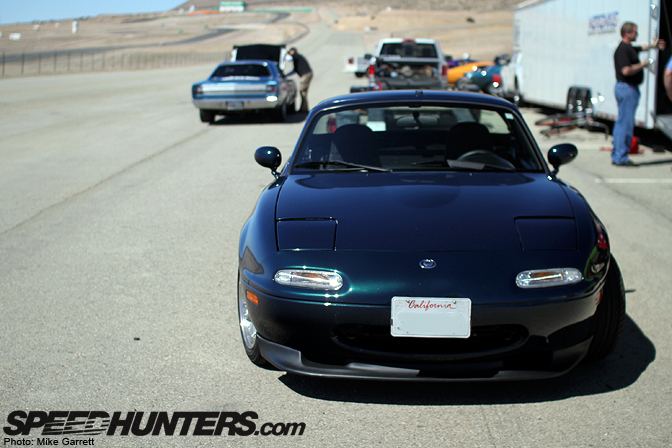 Not every car at the track was a Muscle Car. Cory from Kahn Media brought his Miata out to see if it can run with the big V8s.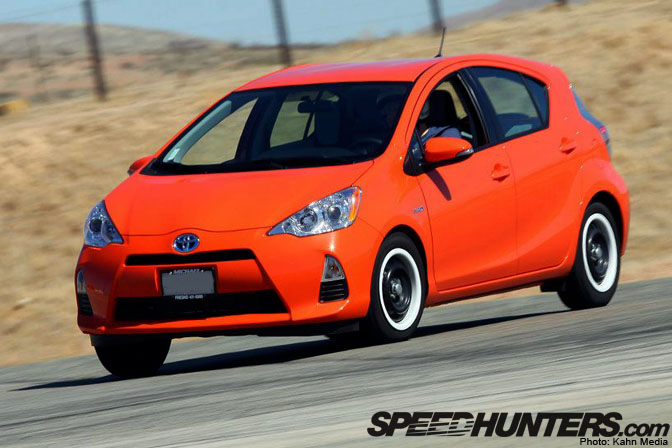 Late in the day I even decided to sneak onto the track with my newly acquired Toyota Prius c daily driver. I was hoping nobody would notice the little Toyota out there, but Dan managed to capture a couple shots of me screaming around the track. According to the car's computer I averaged 20.3 mpg while lapping the track – so at least it has that going for it…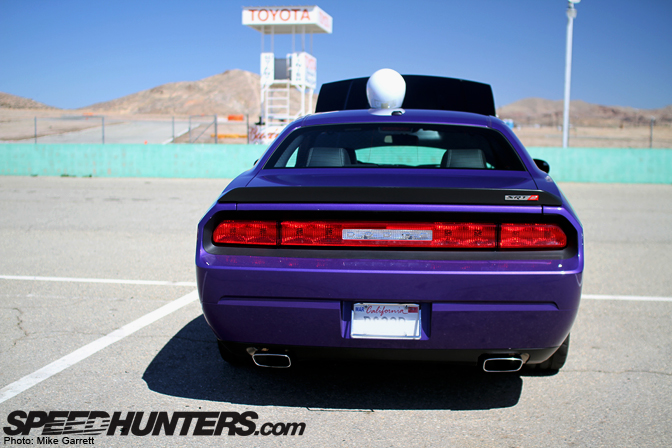 By mid afternoon it seemed that everyone had their fair share of track time. With the small number of cars participating, you could turn as many laps as you and your car could handle.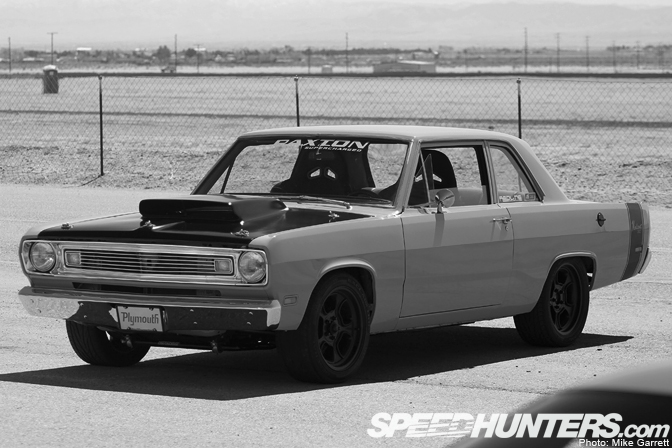 After attending this track day and many other events with the Hotchkis family, I'm fully convinced now that my next car purchase will be something old and American. Mopar? GM? Ford? I just want to have some fun with an old V8!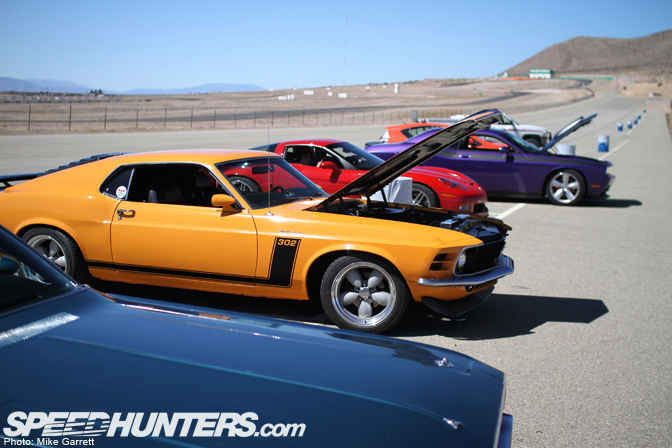 Once again I have to thank Hotchkis for letting us take part in this extremely enjoyable day at the track.
Now if you'll excuse me I need to get back to future project car "research" on Craigslist…
-Mike Garrett
More Hotchkis Stories on Speedhunters