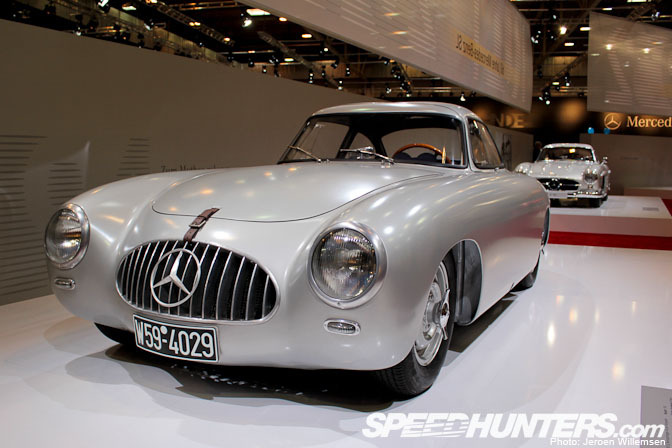 For my next feature I wanted to focus on
Mercedes. For this year's Techno Classica they went crazy with a wide range of
various models – but I was specifically interested in their SL heritage display. The
Mercedes-Benz SL is 60 years old and therefore a household name inside
the Mercedes stable. It is no wonder they are proud of that achievement and
rolled out a number of cars from their museum in Frankfurt.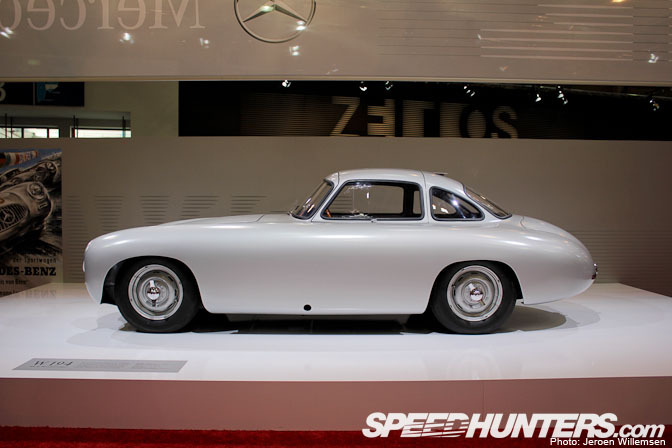 This 300SL W194 was completely restored in
2011. It is the second one ever built and was restored with originality in
mind. The people at Mercedes-Benz Classic did an excellent job. The car was
originally crafted in 1952 and has a 6-cylinder inline engine with a capacity of 3 litres. It
had around 170bhp, giving it a top speed of 230kph.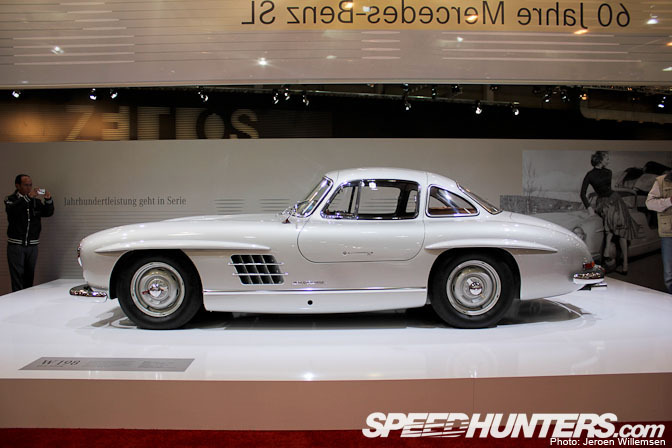 My favorite SL was this 300SL Gullwing
W198. This version was developed for racing and features an aluminium body. Only
29 of these cars were built, making it extremely rare. It was capable of doing
250kph thanks to its 3-litre, 6-cylinder engine. The engine has 210bhp and 275Nm
of torque.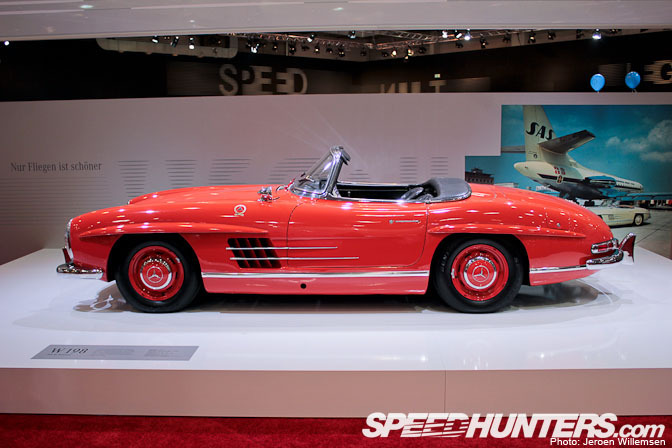 The 300SL also came as a roadster. Instead
of the gullwings of its coupé brother the roadster has normal doors. The production of the roadster
ended in 1963 and only 1,858 were built.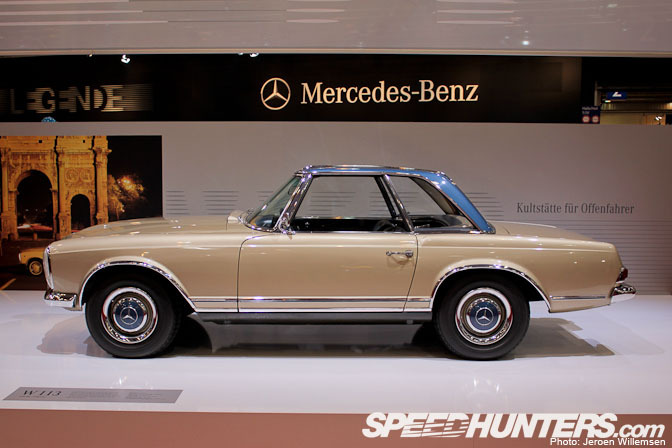 This 230SL 'Pagode' W113 is the successor of
the 300SL and was built in 1963. It is powered by a 150bhp, 6-cylinder, 2.3-litre engine and was capable of 200kph.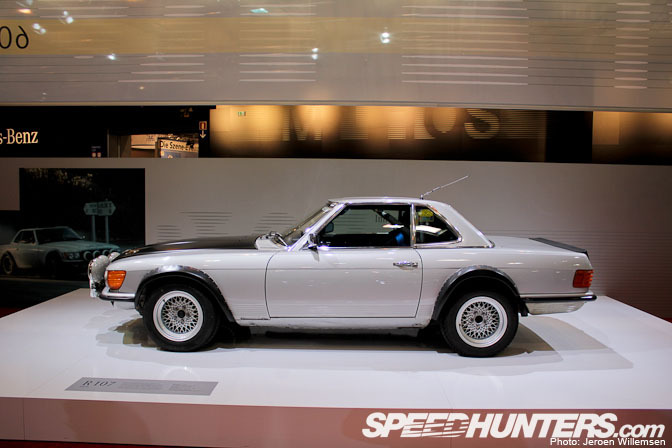 This version of the 500SL R107 was
conceived in 1980 and saw action in the Ivory Coast Bandama Rally as a training vehicle.
After that it was used for testing on the Monte Carlo Rally in 1981 with Walter Rörhl behind the wheel. With the power of a 5-litre V8 it was able to achieve a
top speed of 225kph.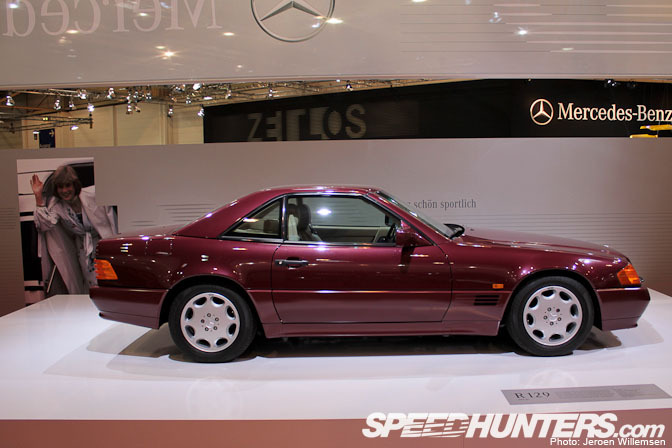 The photo of Lady Diana in the back of this
500SL R129 was there for a reason: this is the actual car she owned and
drove in 1992. She was the only person inside the British royal family that drove a non-UK car.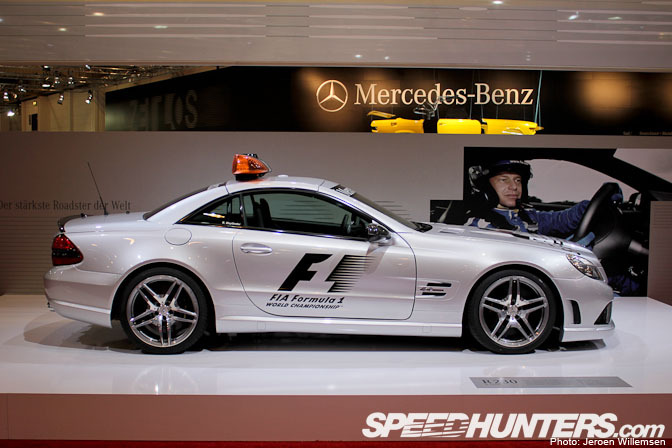 This is of course the SL63 AMG R230 that
was used as the official safety car during the 2008 and 2009 Formula 1 seasons. With over 500bhp and 630Nm of torque from its 6.2-litre V8 it was more than capable of getting
to accidents quickly.
Jeroen Willemsen
More Techno Classica Essen coverage on Speedhunters