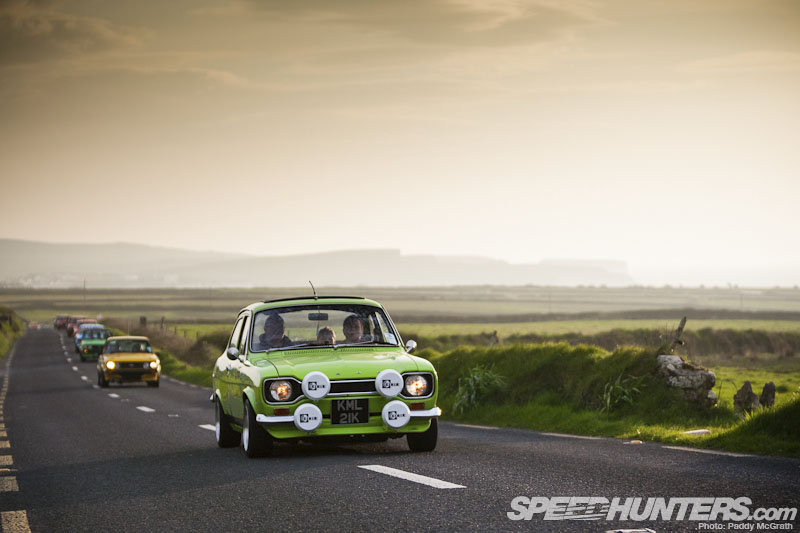 It's funny how people become so involved with a brand. The world over, people have dedicated their allegiance to one manufacturer's brand or another. More often than not, the brand in question has never really done anything in return for that person's loyalty. Certainly not enough to reward years and years of said person handing over their hard earned …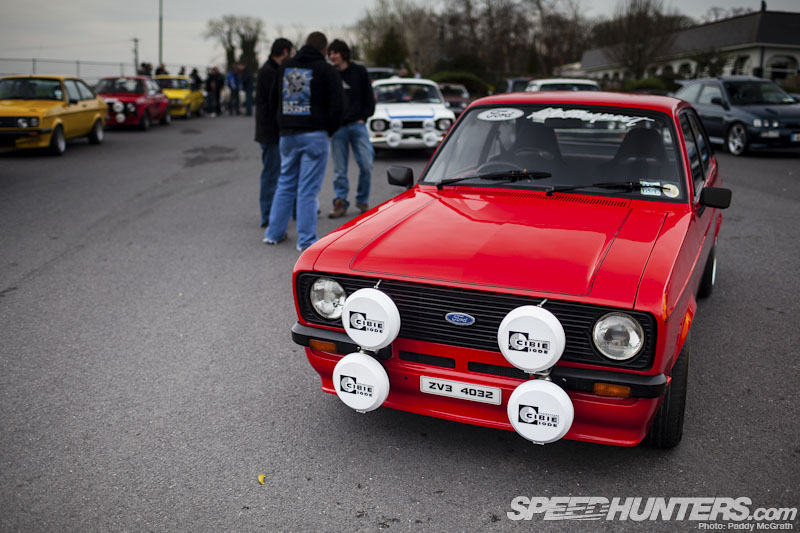 Yet a lot of us are guilty of selling our souls to one manufacturer or another. I know I most certainly am.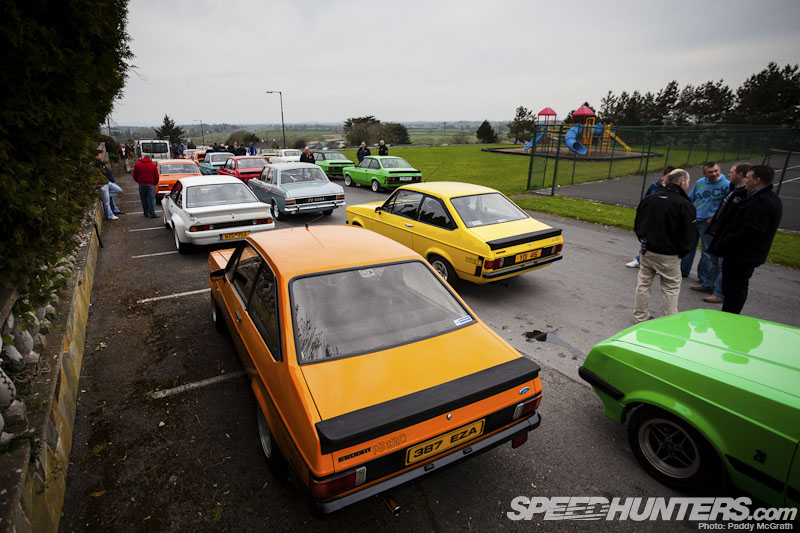 The best case in point that I can associate with this hypothesis, is one that's also close to my heart – Ford Motor Company.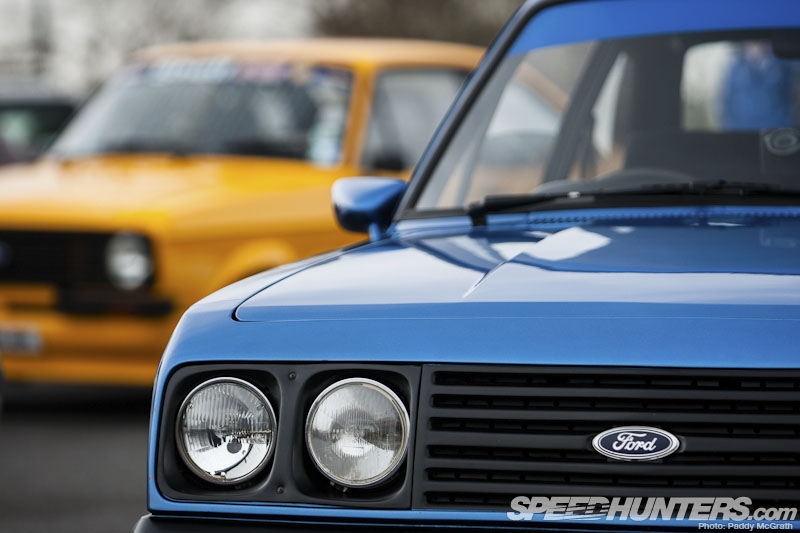 Before I go on, let me point out that this isn't a subtle rub at any particular automotive community or manufacturer. It's more me thinking out loud than anything else.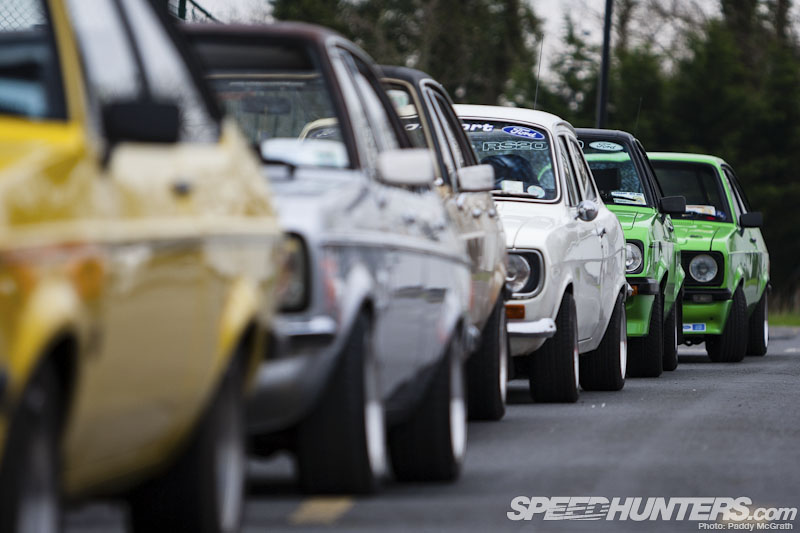 I was raised with the Blue Oval. My father had Escorts and Capris, my father's brother rallied a MKII Escort whilst his other brother has a collection of Fords that leaves most people speechless. There's a '74 Escort sitting in the garage of my family home. Needless to say I come from a Ford family.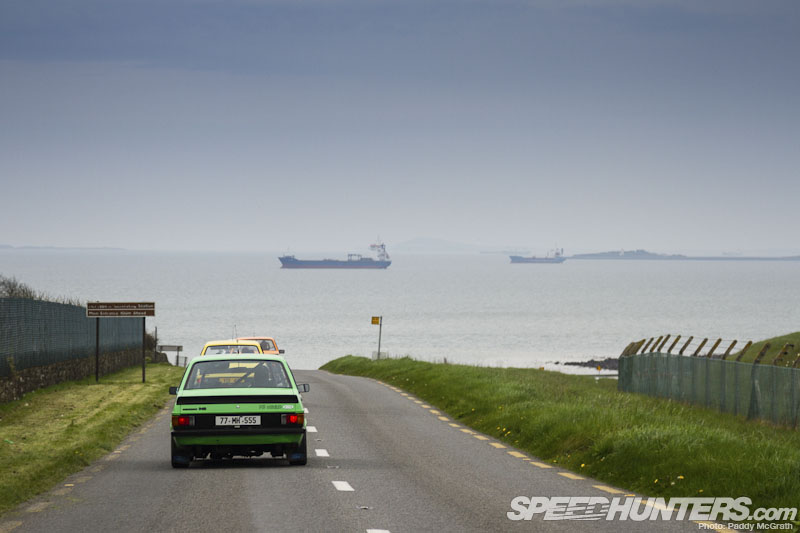 For one reason or another, Ireland is full of families like us. Perhaps it's down to Henry Ford's Irish heritage (his grandfather and father emigrated from Cork to the USA in the mid-1800s). Maybe it's because of Ford's manufacturing plant which opened in Cork and employed over 7,000 people in the 1930s (when Cork City's population was around 80,000).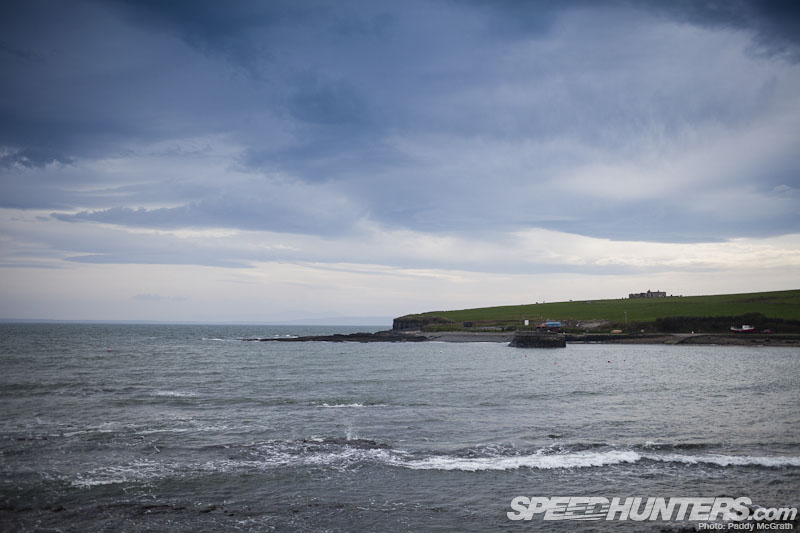 But maybe it's neither of these. Maybe it's the memories and experiences that these cars have provided to generations over the years.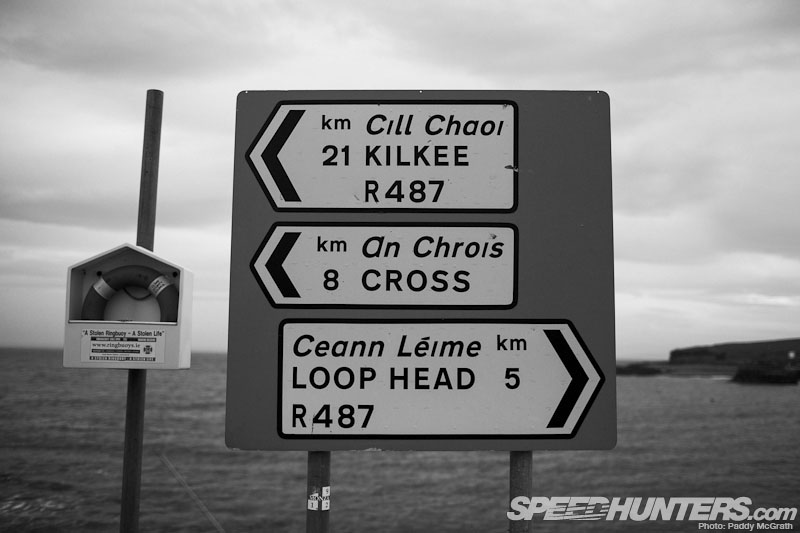 Although I'm too young to have been party to the glory days of the Escorts, I can still relish in those experiences through the stories told to me by my father and uncles.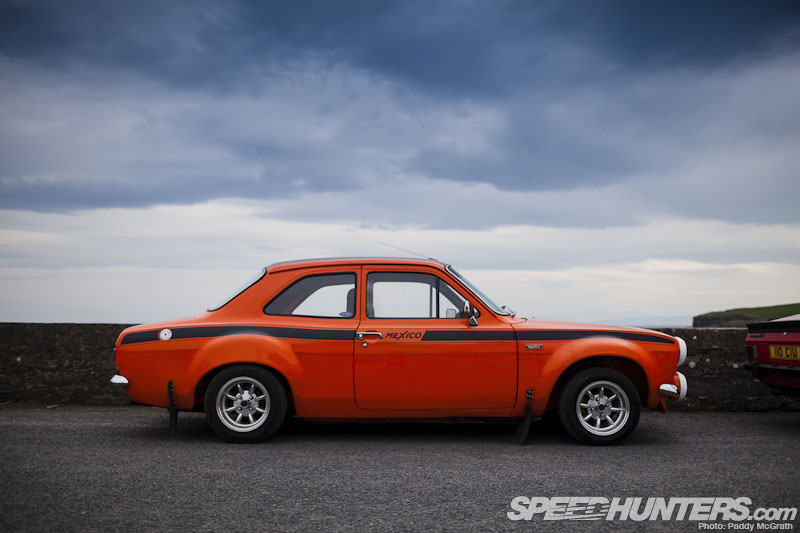 Hell, it seems like everyone from the generation before me has a story to tell involving a Ford of the era.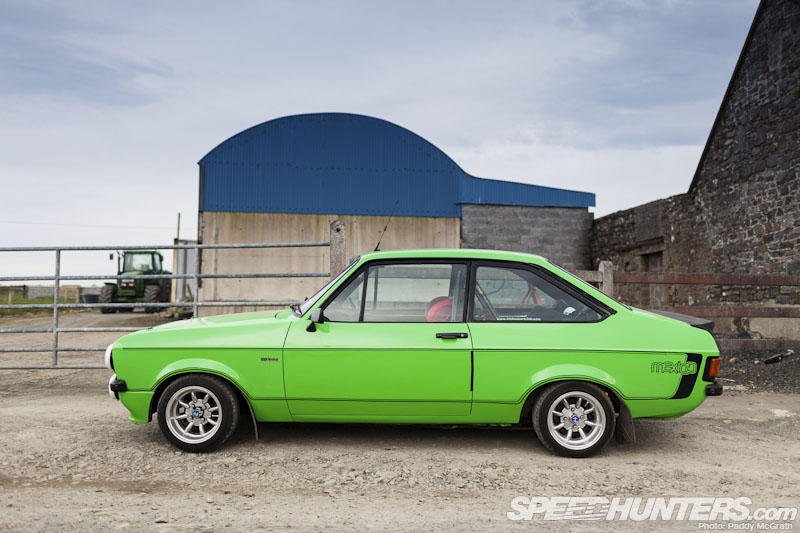 It's hard not to appreciate the appeal of the Classic Fords. Sure, they have their downsides (every car does to be fair) but they're genuinely interesting cars.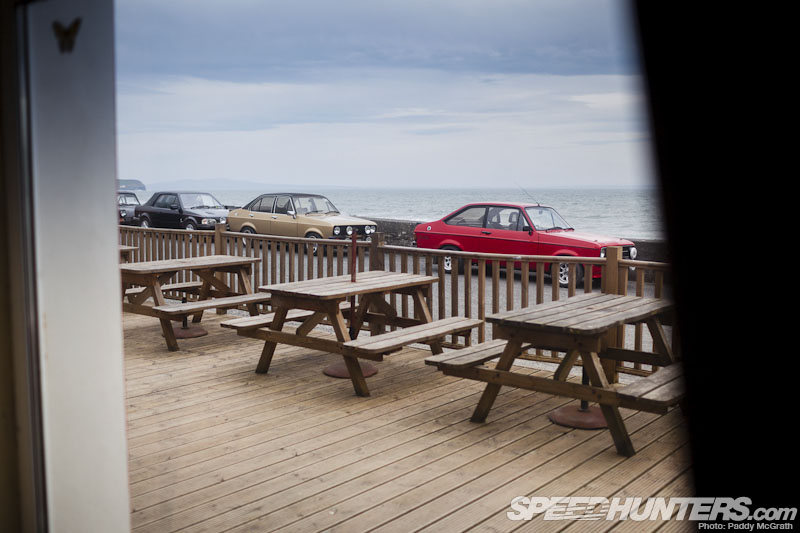 One of the main reasons they're so interesting is because they're so simple. Front engine, (mostly) rear wheel drive and no driving aids combined in a lightweight package.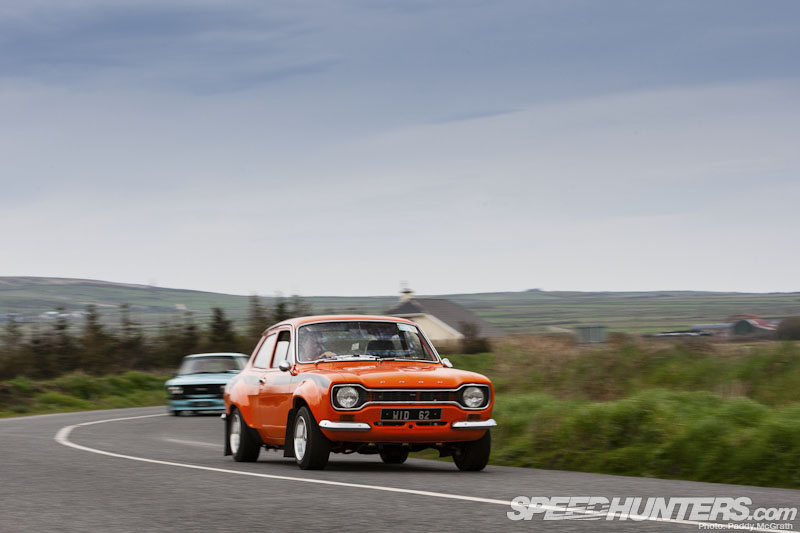 Surely this is the ultimate recipe for the perfect car?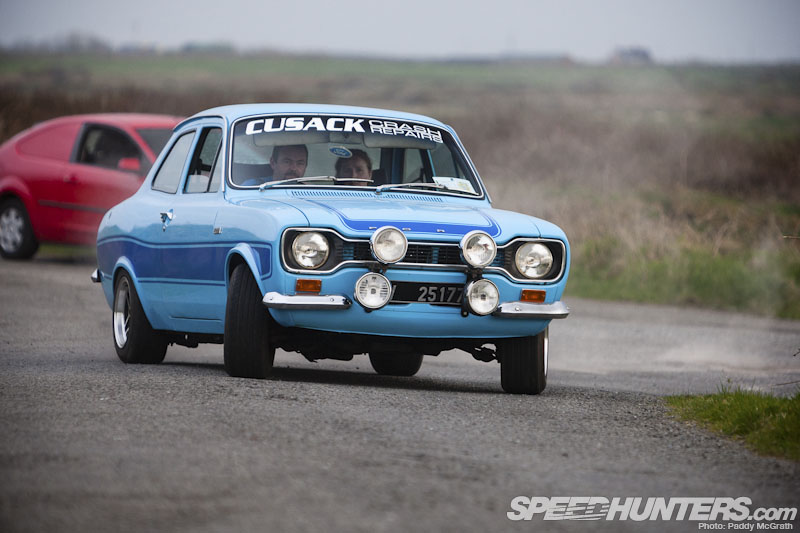 Ford's illustrious history in motorsport has done no harm to the reputation of these cars. With success in rallying, F1, touring cars, IndyCar etc. this comes as little surprise.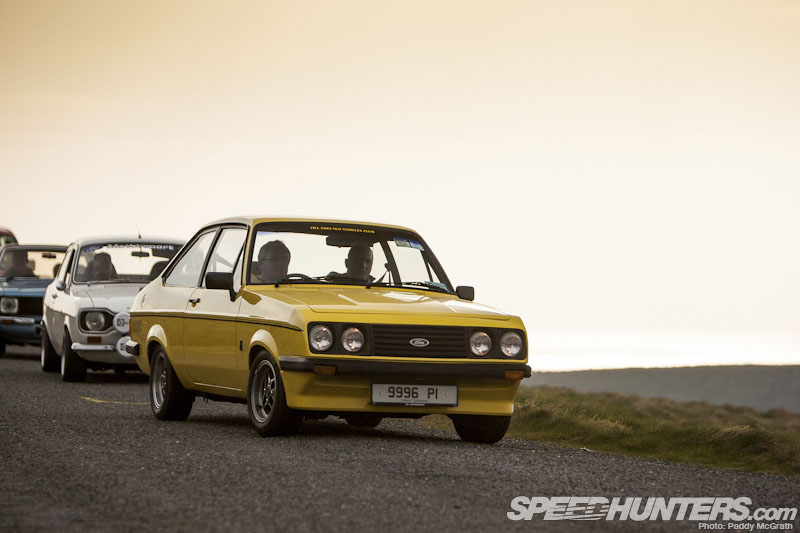 Last weekend gone, I had the pleasure once more of joining up with the Irish Escort Club for another run around the west coast of Ireland.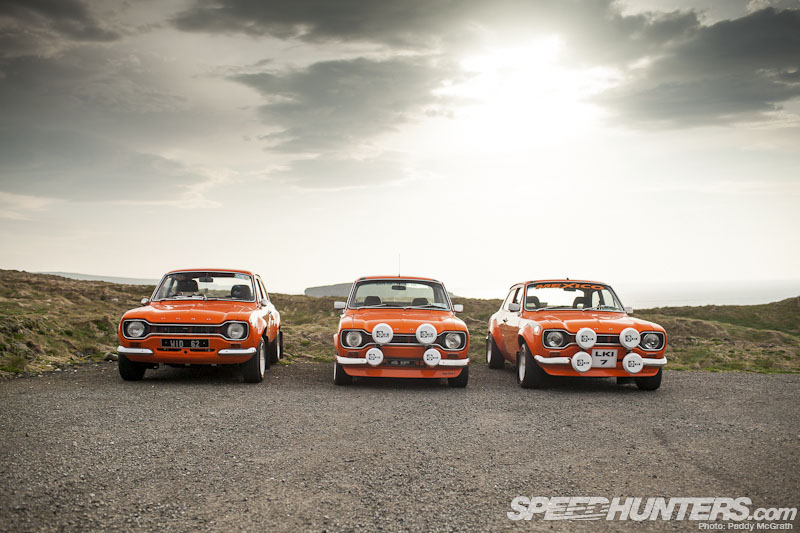 On a hazy Saturday morning, forty seven cars showed up – Escorts, Cortinas, an Anglia and even a stray Opel Manta – to explore the tarmac of the County Clare roads.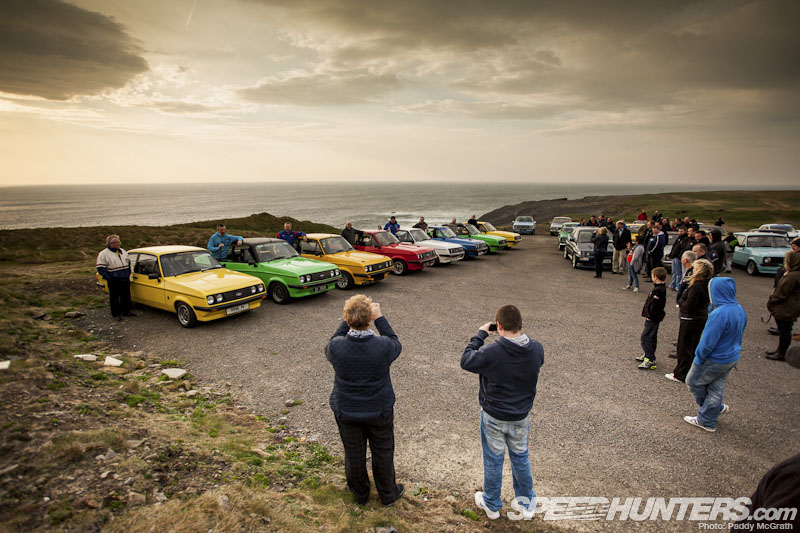 A route of around 155KM in length (approximately 100 miles) which incorporated some of the best scenery this small island has to offer.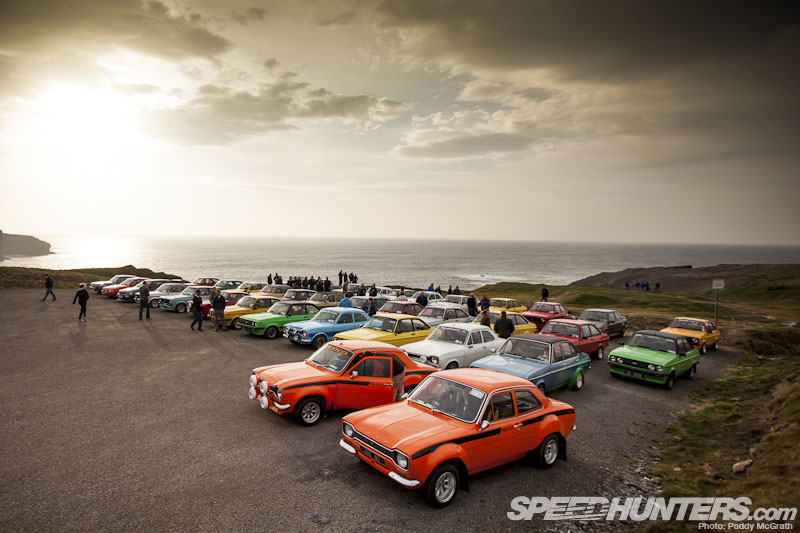 To put it in the most simplest of terms – it was pure automotive bliss.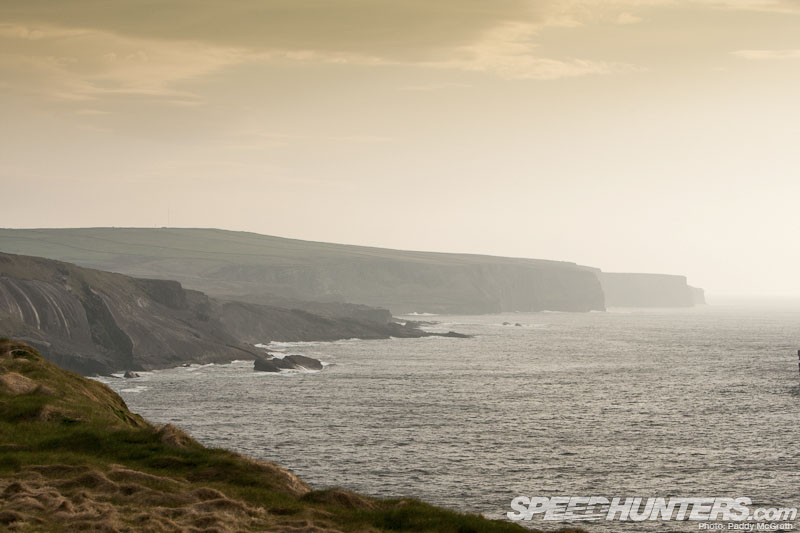 With the weather playing its part and some great company, this was one of those special moments that we as petrolheads live for.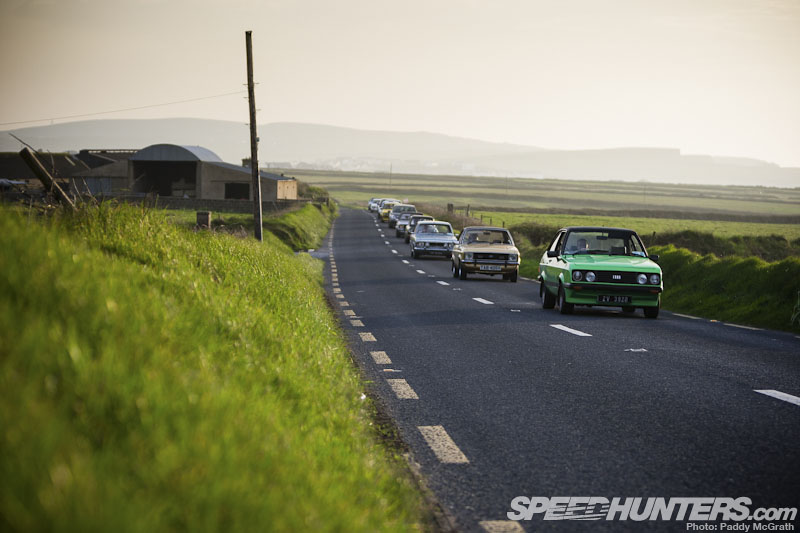 In a roundabout sort of way, I guess I have my own stories to tell now.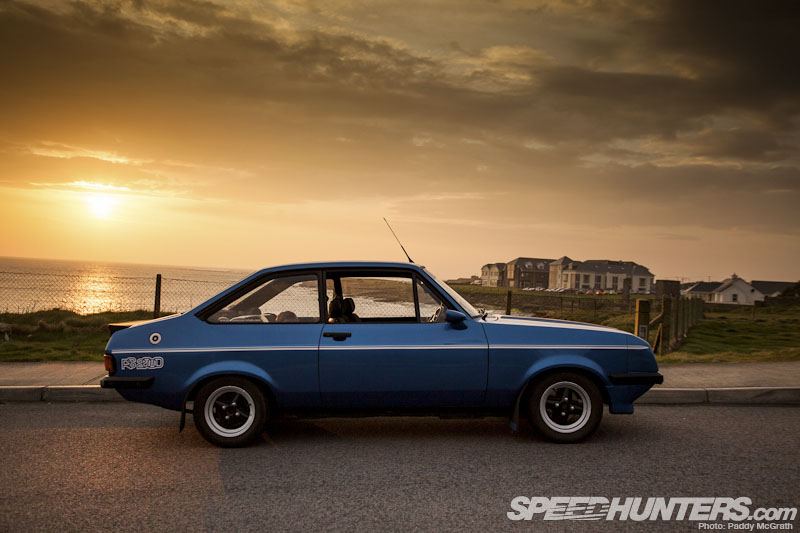 Although something tells me that I might experience the next one better behind the wheel of a blue oval …
–
A special thanks to the crew at Classic Ford magazine for organising our coverage and to Gerry Crowley and his family for arranging another incredible event.
Classic Ford Magazine on Speedhunters