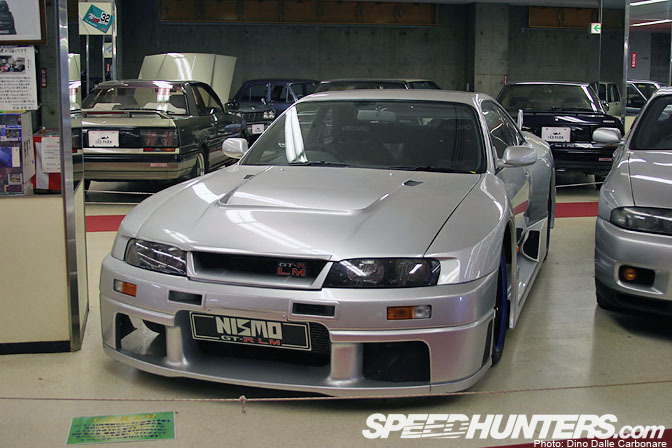 Rather than heading out to Daikoku once again tonight and risk not finding any GT-Rs, I decided to do some digging instead. I pulled out one of the first external HDs I ever got and started looking through pictures I took ten or so years ago. Back in the day, for a short period of one or two years, there used to be a cool little privately owned car museum located in the most bizarre of places. Not too far from Tsukuba Circuit, in the rural town of Mitsukaido in Ibaraki-ken, someone decided to take over an old department store and fill the emptied out space with the most awesome collection of Skylines and other historical Nissan and Prince models.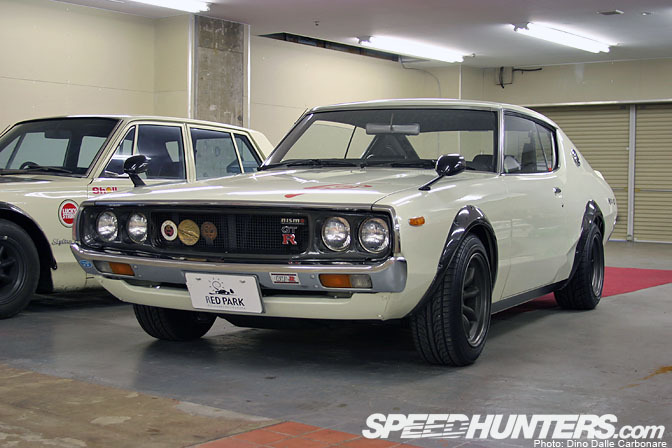 It was called Red Park Prince and Skyline museum and I went there a couple of times, usually either before or after a day at Tsukuba Circuit. This is the place where my appreciation for old Japanese classics really began; it was here that I could, for the first time, drool over rare cars like this KPGC110 2000GT-R, a car that up until then I had only seen in magazines or fenced off at events.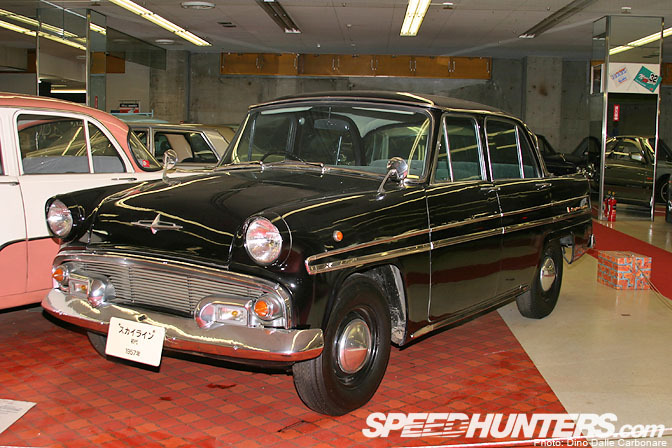 Red Park collaborated with many private collectors, and thanks to that had a nice continuously rotating selection of cars. Nissan helped out too, allowing them to display rare cars like this ALSID-1 Prince Skyline, the flagship of the Prince range back in 1957. This big sedan was powered by a 1,5L 4-cylinder GA30 motor, which delivered 59 HP.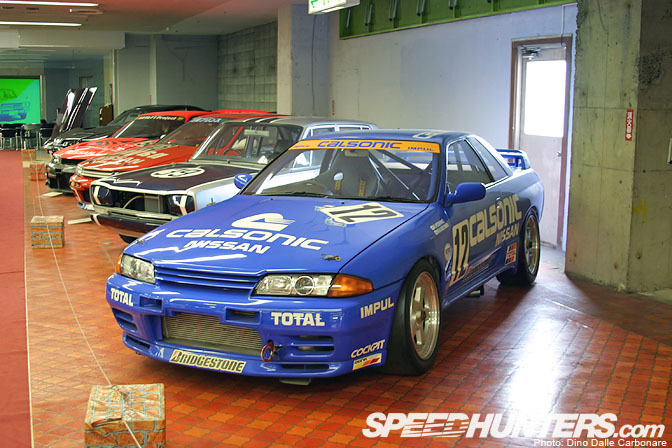 There were always plenty of cool race cars on display too…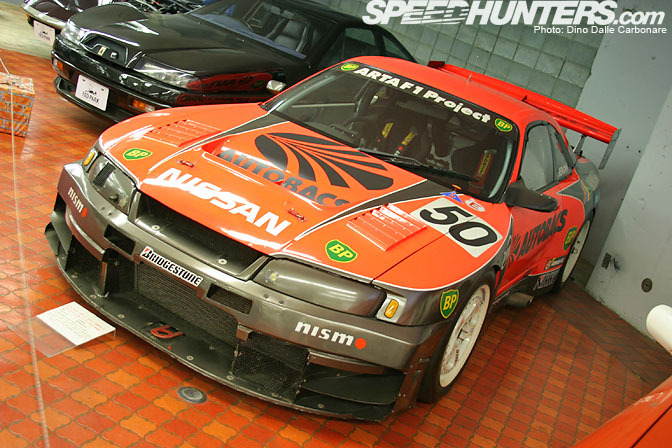 …I even came across this JGTC GT500 ARTA R33 GT-R!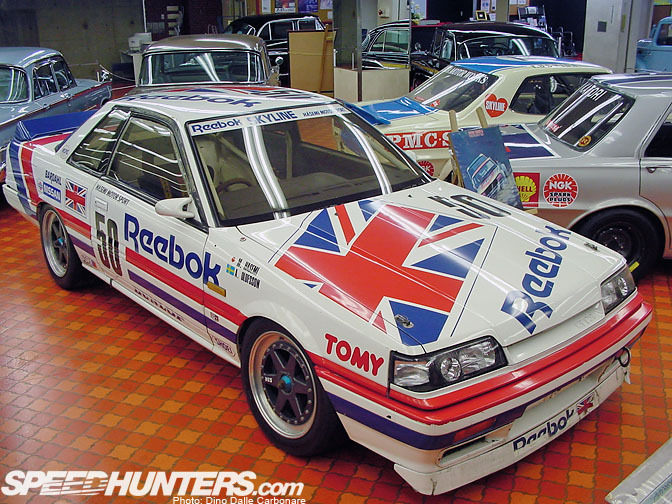 The Reebok R31 is a regular at the Nismo Festival and it was even on display at Red Park for a while.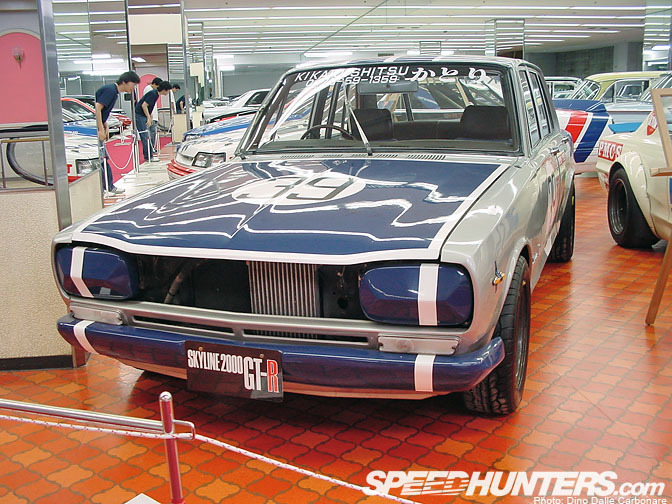 Red Park was also a good place for local vintage car restorers to show what they could do, by leaving their demo cars at the Museum for a month or two as you can see from this PGC10 4-door GT-R race replica from Kikakushitsu Kaori.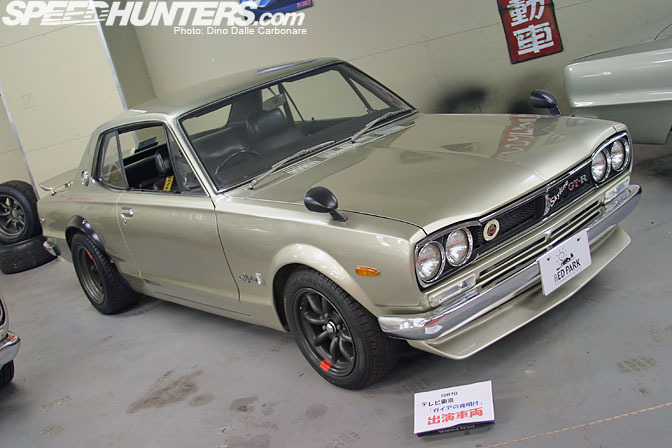 Nothing like a KPGC10 on Watanabes!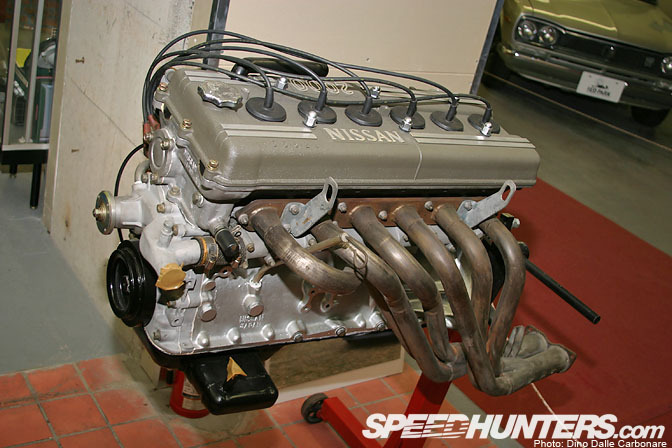 The very rare and glorious sounding S20!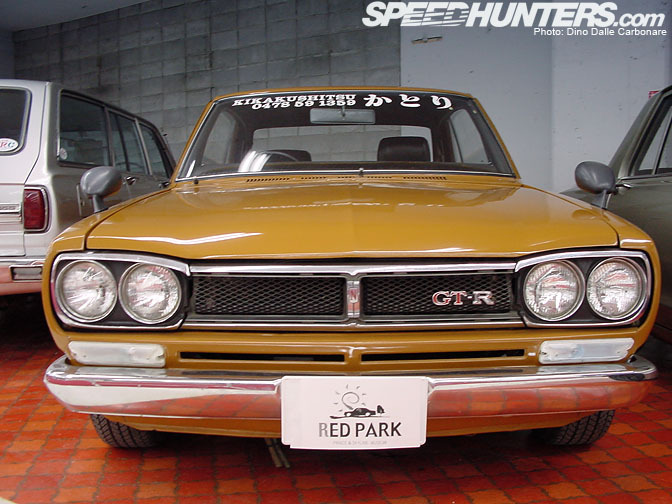 Here is another GT-R by Kikakushitsu.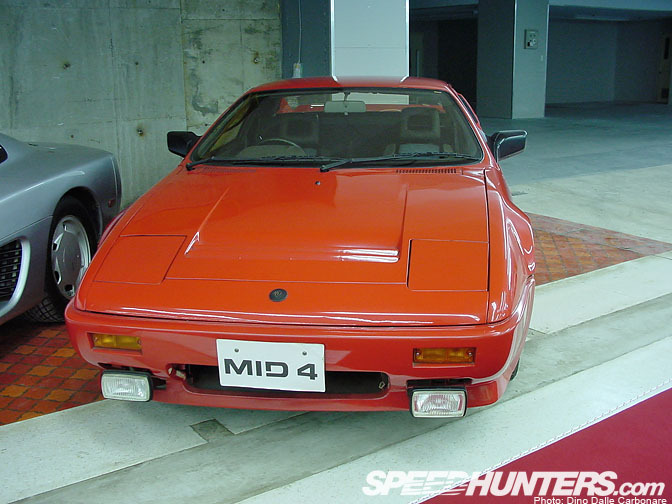 You could always expect to find rare and special cars at Red Park, and you can't get rarer than a car which was never actually put into production like this Nissan MID 4. This was one of only two prototypes that were created in 1985, one shown at the Frankfort Motor Show. Nissan wanted to show the world that if it wanted it could go up against Porsche and Ferrari, fitting a 230HP VG30DE centrally, giving the "MID" or midship name to the car.  The "4" of course stands for the all-wheel-drive system, the first ever ATESSA 4WD system that would later, in a more refined evolution, be used in the 1989 BNR32 as well as other more mainstream models like the Cefiro and Bluebird.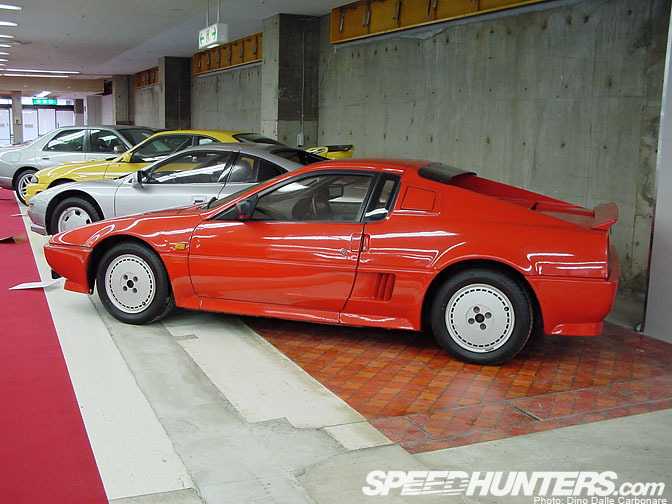 HICAS, or Nissan's four-wheel-steering system was also born on the MID 4, so you can see why it fit right into the display at the Red Park museum. HICAS of course was later used on all Skyline GT-Rs as well as the Z32 and many other Nissan production cars.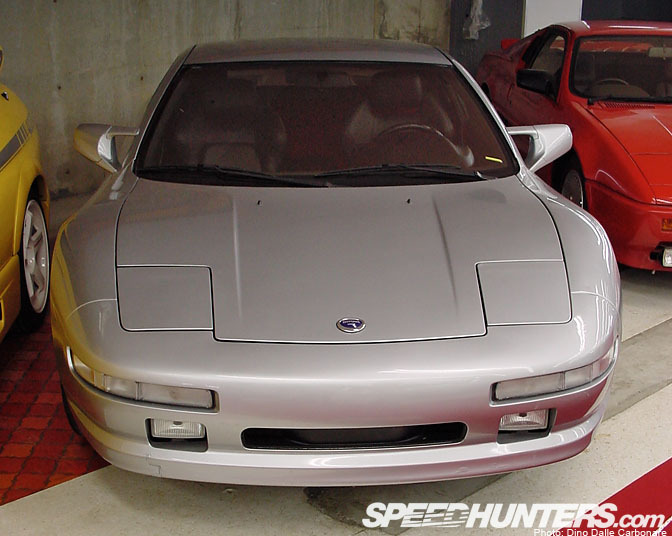 Two years later at the 1987 Tokyo Motor Show Nissan showed up with a refined and more powerful version of the MID 4, the MID 4-II. It packed a 330HP VG30DETT that would later power the Z32 in 1990. The ATESSA and HICAS were very much still there and the car redesigned to look like a proper supercar to go up against cars like the Porsche 959 and Ferrari Testarossa. It weighed in at 1,400 kg, heavy for those times, and did great in performance testing, but in the end Nissan decided it would have been too expensive to build.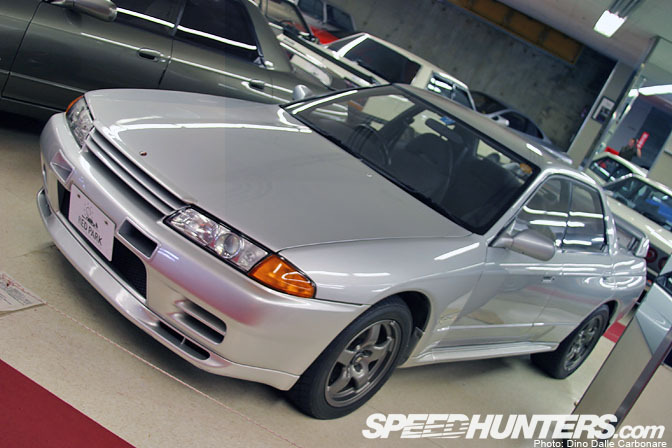 So the following year, in 1988, it dumped all that technology into a new 2-door coupe that Nissan was developing, a car that from its birth was to be entered into a variety of race series to uphold the Nissan name. From its introduction in 1989 the BNR32 quickly became an icon in Japan, killing it in Gr.A racing and doing very well at the Bathhurst 1000 race in Australia where it won both in 1991 and 1992. It got banned after its second victory as it was untouchable by the Sierras and Commodores who struggled with RWD. By then, the GT-R had already been nick-named Godzilla!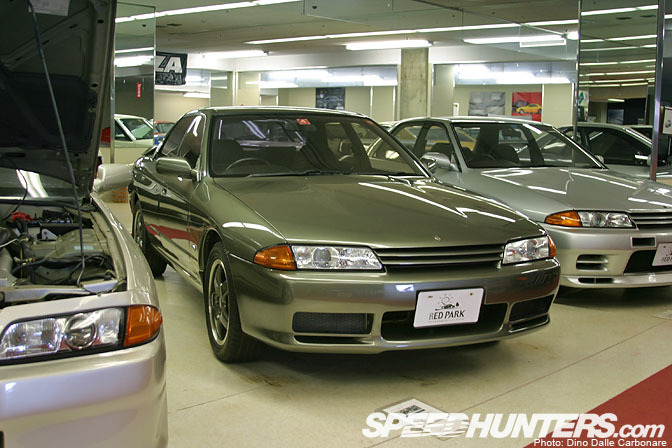 Here is a very rare one indeed. This 4-door E-HNR32 was built by Autech and featured an NA version of the RB26DETT good for 220 HP at 6,800 rpm. The "de-turboed" RB was mated to a 4-speed auto and the exterior sported a kind of GT-R look with the same grille but a redesigned front bumper.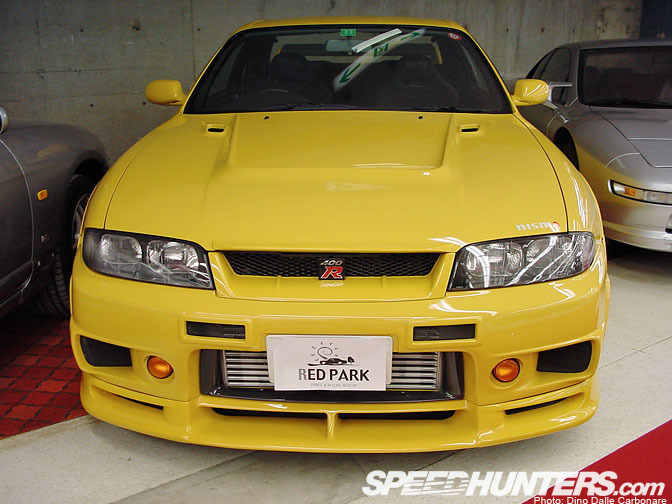 And so it's on to the R33 with this, the very first Nismo 400R ever made, Nismo's very own car. This was the first complete GT-R that Nismo created and with help from Reimax built the RB-X, a 2.8L version of the RB26DETT good for 400HP.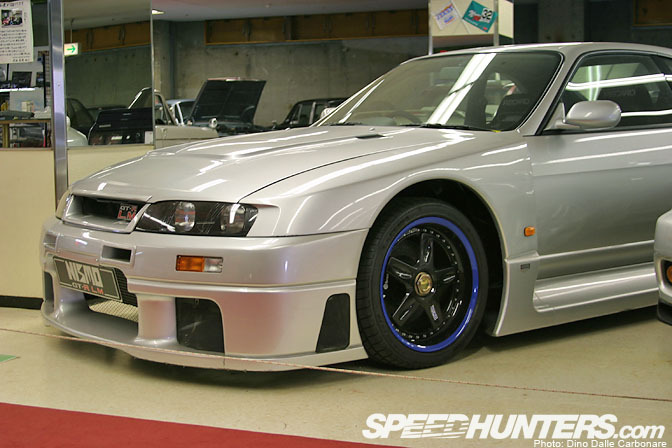 But it was always this particular car that had me drooling at Red Park, the one and only BCNR33 GT-R LM, built in order to meet homologation rules for the 1995 Le Mans.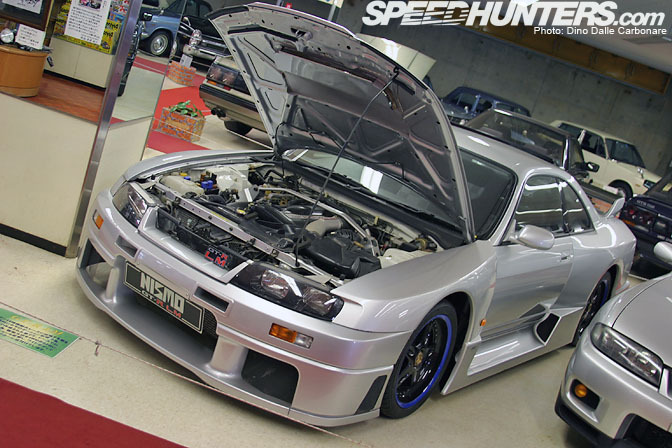 There were no performance upgrades except the fact that the 4WD system had been dropped, again in order to satisfy homologation for the Le Mans GT1 class.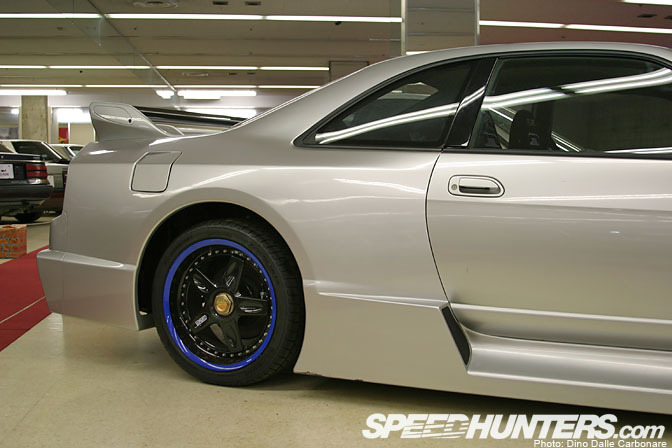 The LM was massively widened front and rear, but they didn't really fill out those wheel arches did they!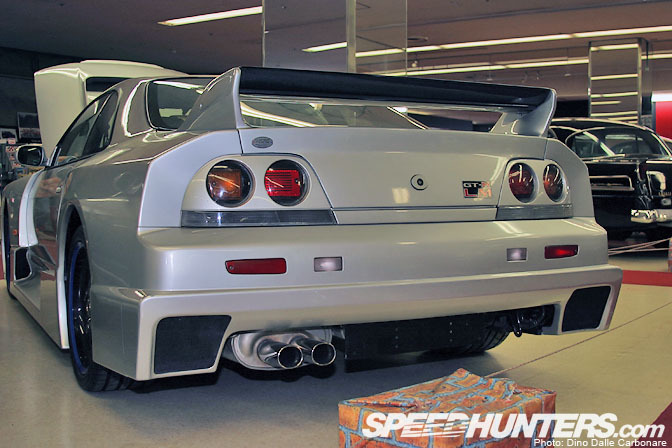 I did a spotlight on the car a few yeas back so click here to find out more about this very rare, Nismo built GT-R.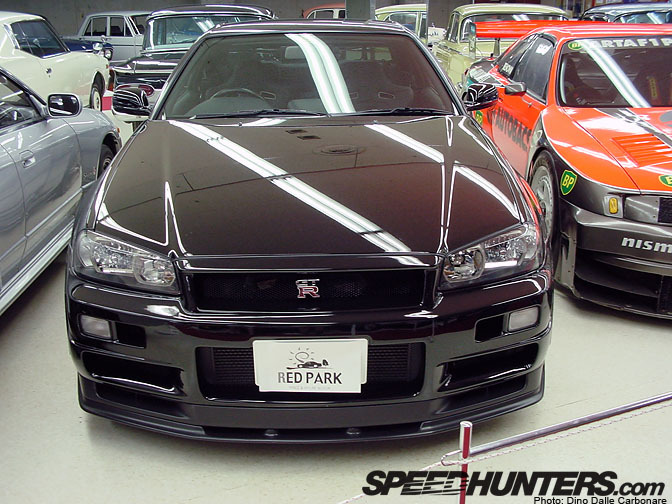 And then there was the BNR34, built from 1999 to 2002 with only 12,175 examples having been made. This particular car, fitted with a Nismo bumper, was one of only 300 offered in Midnight Purple II.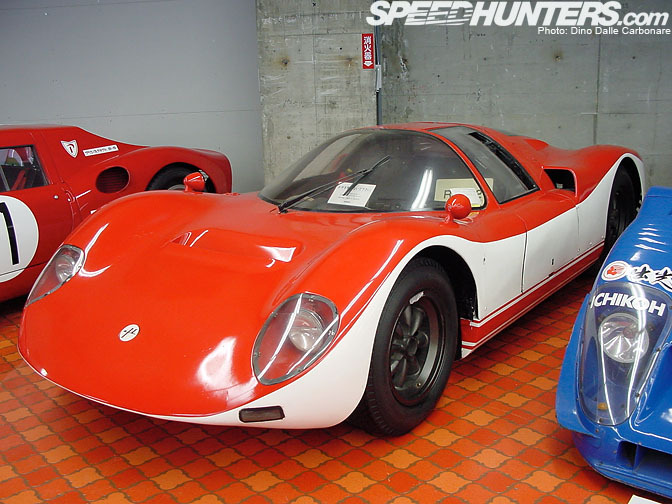 And to finish off a few race cars from history, the 1965 Prince R380…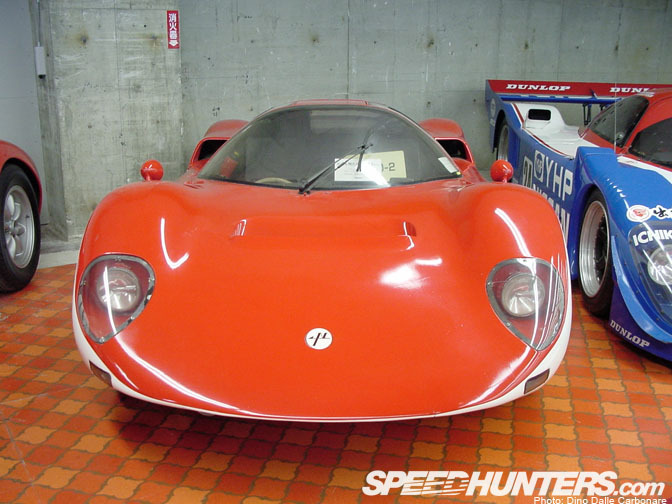 …a car built from the ground up in the mid-sixties in order to beat the Porsche 906s at the Japanese Grand Prix in Fuji Speedway.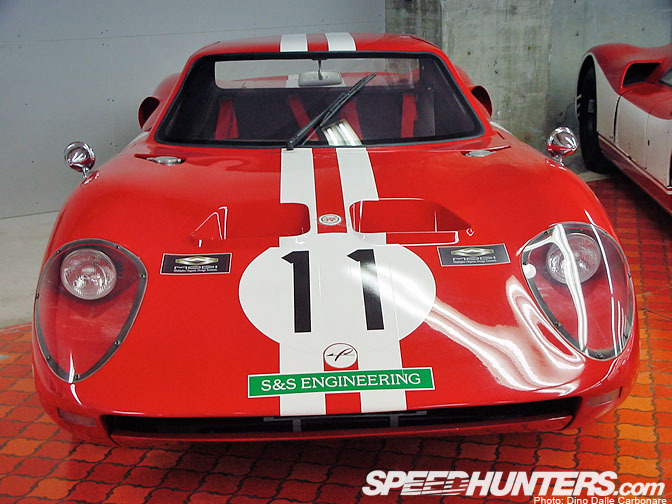 Nissan took over the project the following year creating the R380-II, with a redesigned body and a more powerful 220 HP GR-8 straight six, but it was unable to beat the Porsche 906s managing a second place finish.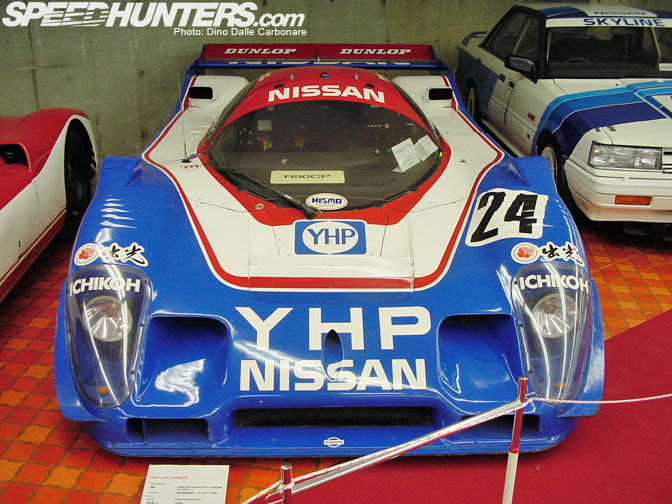 This was probably the wildest race car that Red Park ever had on display, a Nissan R90CP Group-C racer which was entered in the 1990 All Japan Sports Prototype Championship (JSPC). Power came from a VRH35Z twin turbo 3.5L V8 good for 800 HP.
So that pretty much warps up our celebration of the Skyline Week 2012. We hope you've enjoyed these last few days taking a look at what makes these cars so special!
-Dino Dalle Carbonare