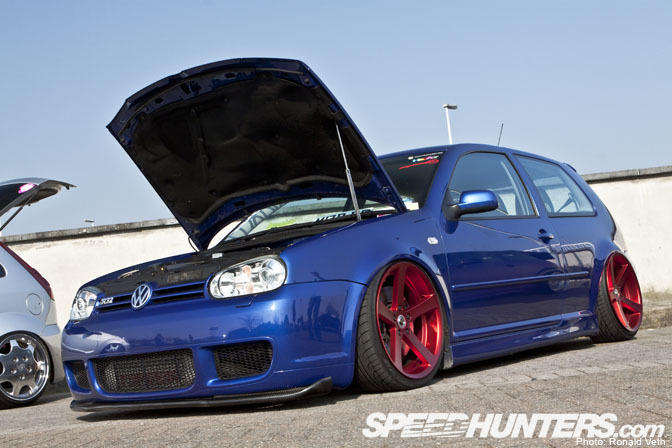 While I was shooting the cars at the Techno
Classica Show in Essen one of my good friends Ronald Veth travelled to Belgium to attend the Heaven On
Wheels event. The stance scene has
been growing exponentially in Europe and I really think that the Belgians are ahead
of the game.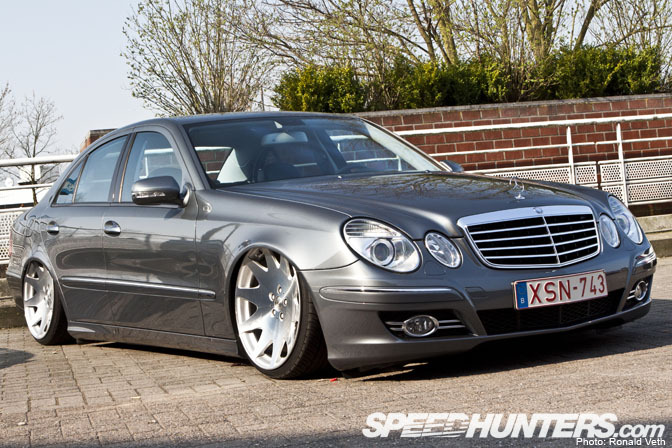 This Mercedes on bags rolled on a set of
MRR wheels. The type you see here are HR3 wheels and come in 20″.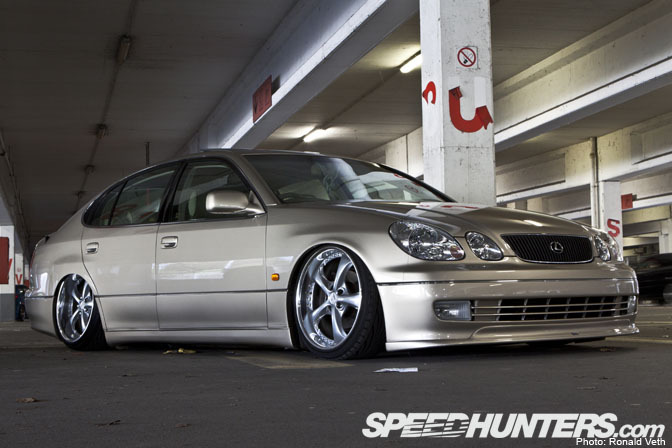 Something I have never seen on European
shores was this Lexus GS on bags. Does this mean that the VIP scene has finally come to these shores?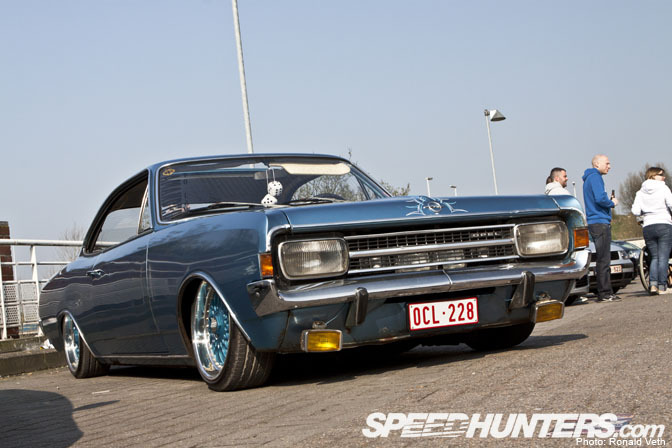 This old school Opel Commodore A had a set
of matching blue shoes.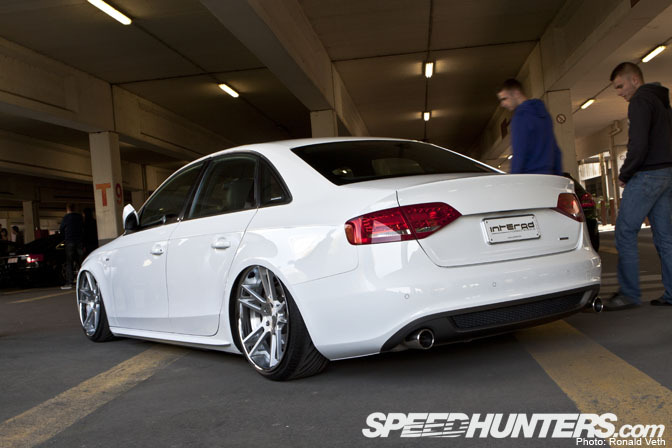 An Audi doesn't need much to really stand
out. It all begins with the massive drop – pair that with a set of concave
wheels and you've got yourself a winner.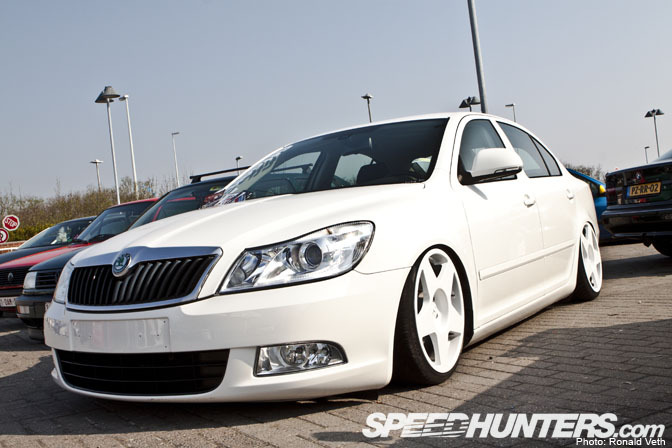 This Skoda proves that family saloons can
look good with a healthy drop and Fifteen52 wheels.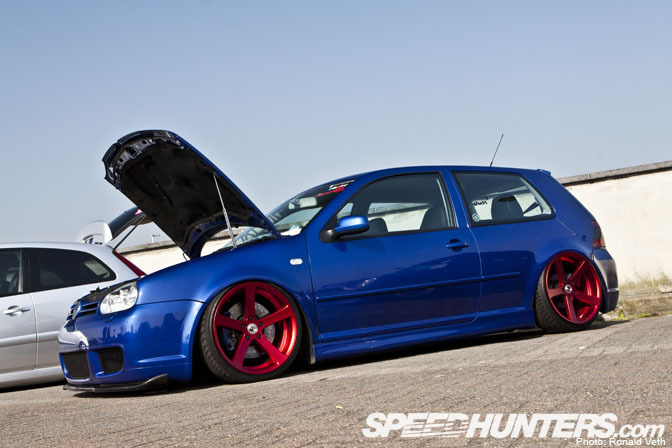 This Supercharged Golf R32 came all the way
from the UK to prove to the Belgians that they still rule the Dubscene.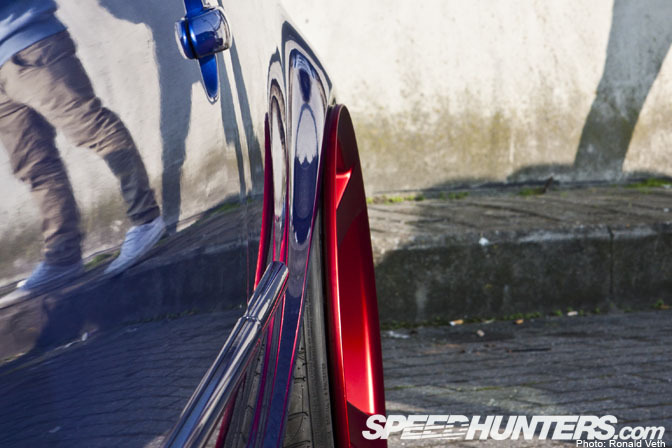 The fitment on this car was perfect.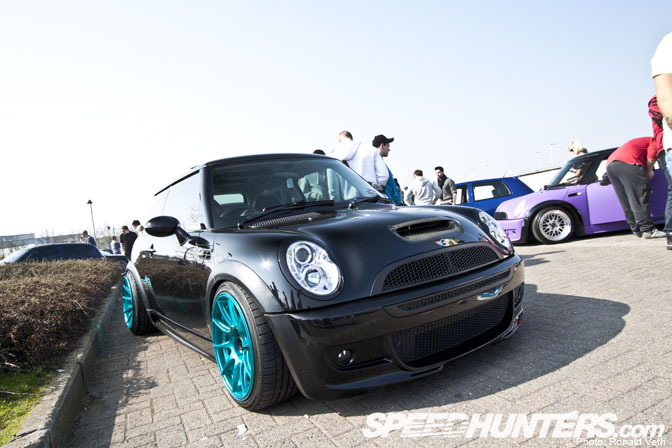 Minimalism is the key when building clean cars.
The owner of this Mini shows how it is done. The teal wheels look like the WedsSport
SA-55M.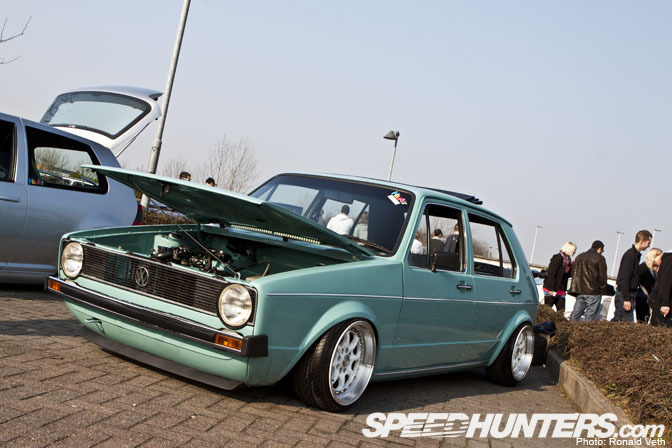 You can never go wrong with a Golf MkI.
Especially when it's this clean.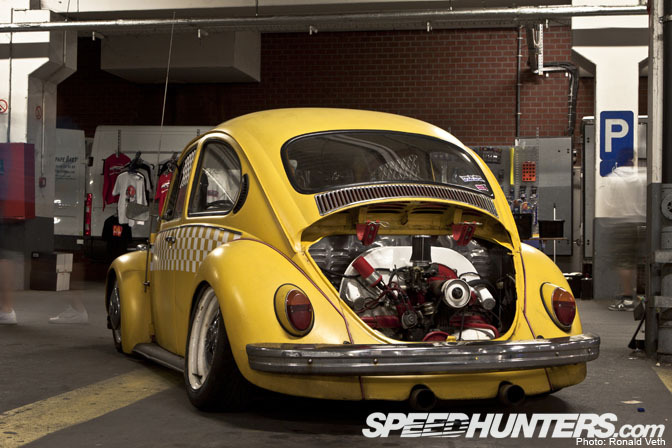 I'll end the coverage with this yellow Beetle
with a rebuild engine and some splines missing.
Next year I will definitively visit the
show to see what it's all about .
Jeroen Willemsen
Last years show on Speedhunters