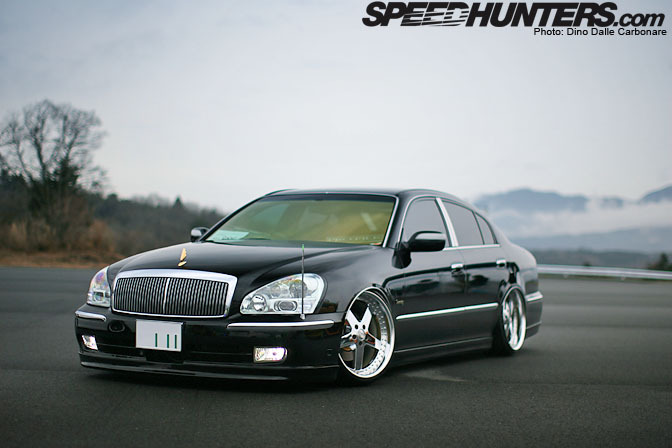 There is no question about it, Japan spoils us when it comes to car culture. Take today for example. I had an impressive choice of events that I could have attended, from drifting, to grip and of course a variety of meetings. Sometimes the best way to choose is to literally flip a coin, but today was a bit different. Ever since covering the King of Sedan Festival down in Osaka last year I've had a certain craving for more VIP rides and when I heard that a small gathering might be happening in Fuji Speedway (FSW)…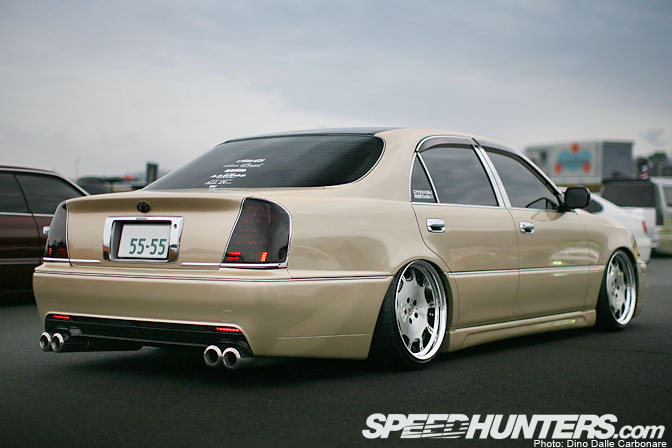 …I quickly forgot about everything else that was going. As soon as I arrived at Parking Lot number 2 in FSW I knew I had made the right decision as the Excite King VIP meet was far bigger than I expected, lined up with some of the best cars the Kanto area has to offer…with a few die hard bippu guys making the long drive up from Osaka and other cities in Kansai.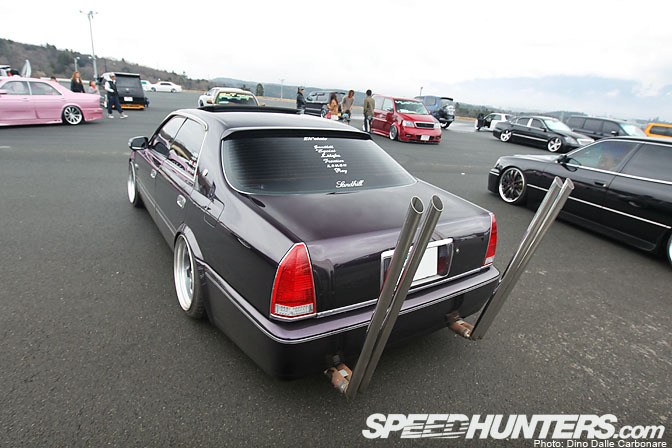 The dark threatening clouds eventually opened up to an endless downpour late in the morning, but even that didn't spoil the fun.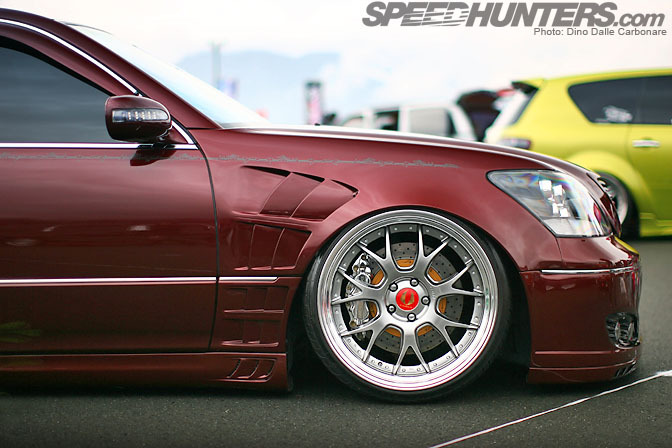 By the time I finished I was completely soaked but it was all worth it, even the grueling drive home back on the usual congested Japanese highways!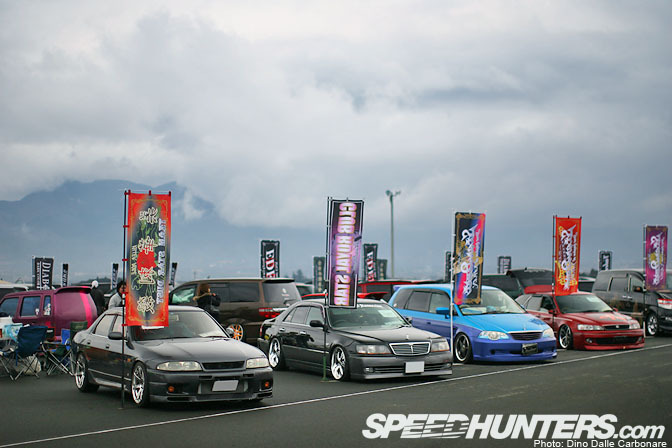 I've put this quick post together to give you a short preview of what's to come in the next few days…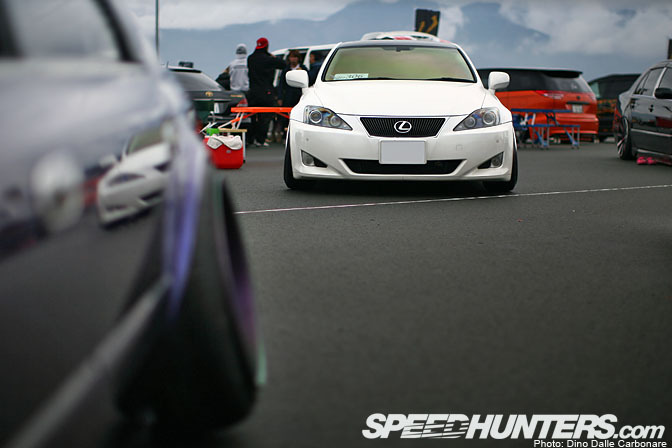 …a mix of slammed to the ground luxury sedans…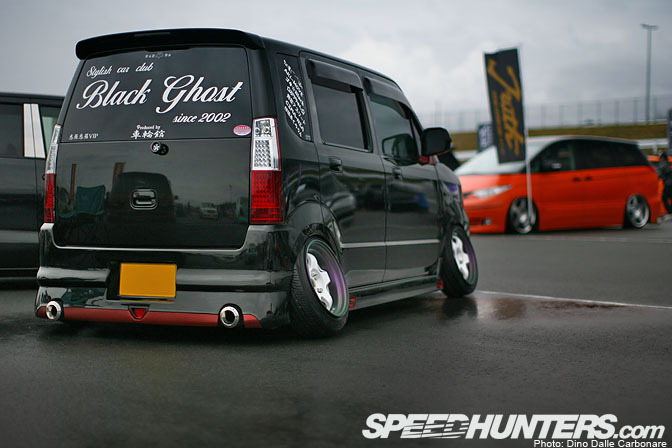 …and of course a ton of vans of all types from the tiny Kei variety sporting extremely controversial onikyan…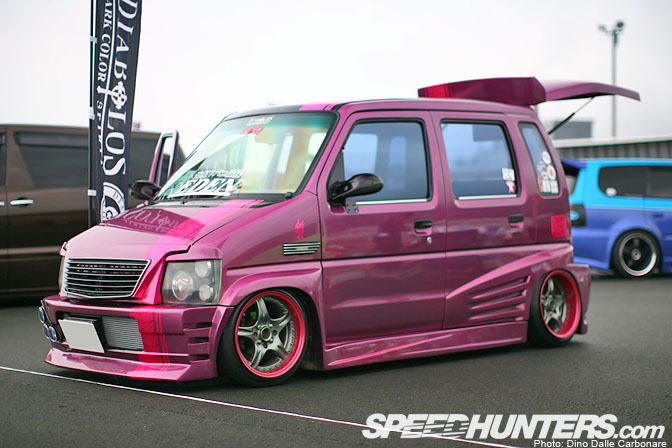 …to those going for a totally different, more kaido-racer looks.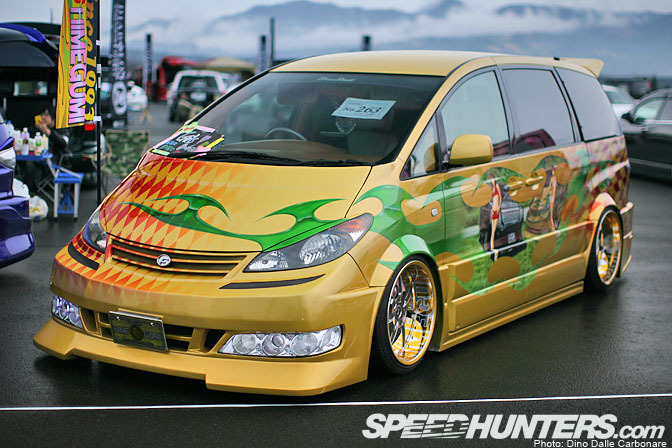 What makes these types of gatherings so special is the sheer variety of cars and vans, not to mention styles, all takes of the continuously evolving VIP scene. This Toyota Estima minivan is the perfect example, a very show-car-oriented build with an unbelievable amount of attention to detail both in the interior and exterior…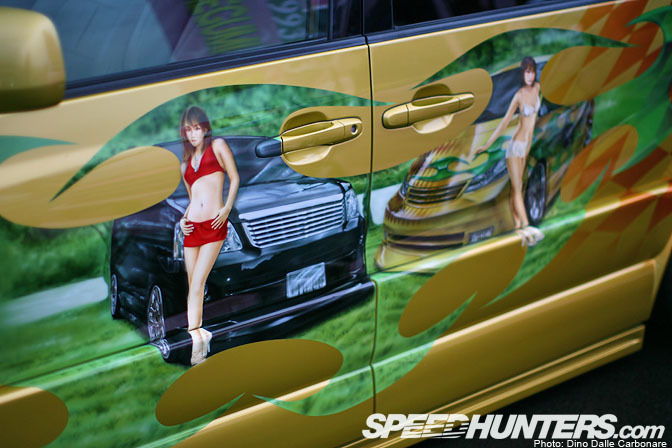 …not to mention the custom paint and airbrushing. Years ago something like this may have been snubbed away by true bippu connoisseurs but it's now very much part of the style and culture.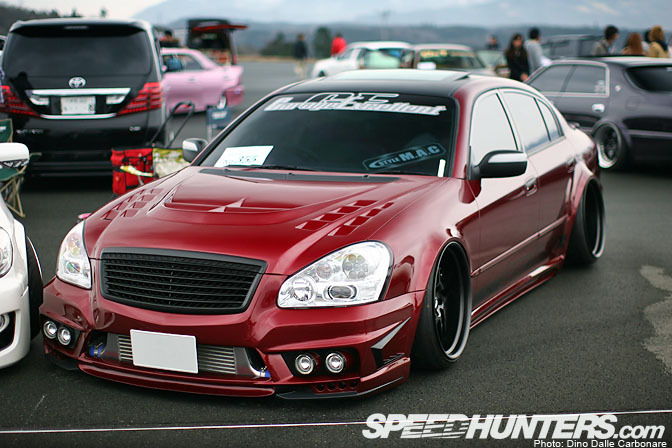 This F50 Cima came up from the Nagoya area and was attracting a lot of attention for its imposing stance, a more sporty kind of interpretation on the whole scene. And no, before you even begin to wonder the owner didn't turbocharge the VK45, that's a dummy intercooler hiding behind the license plate. But that's ok, because this is a purely style-driven movement…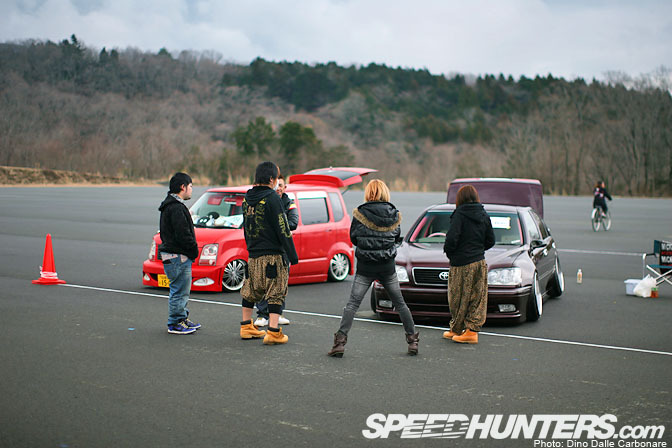 …where performance and functionality take a back seat to looks and innovative ideas. These owners have a lot of passion for what they do and it's hard not to appreciate all the work and dedication that has gone into customizing these cars.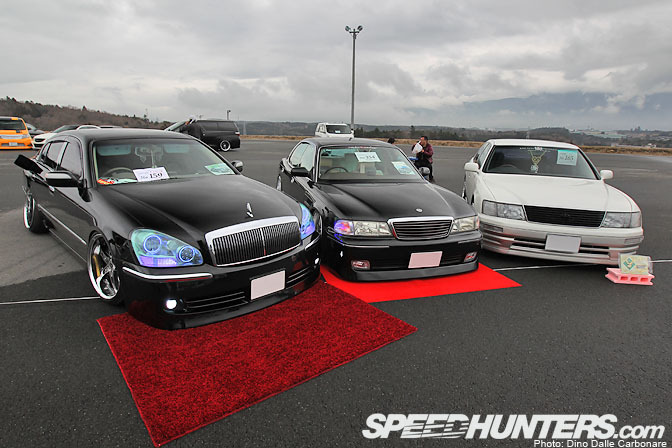 These rides are built in order to get people to stare at them…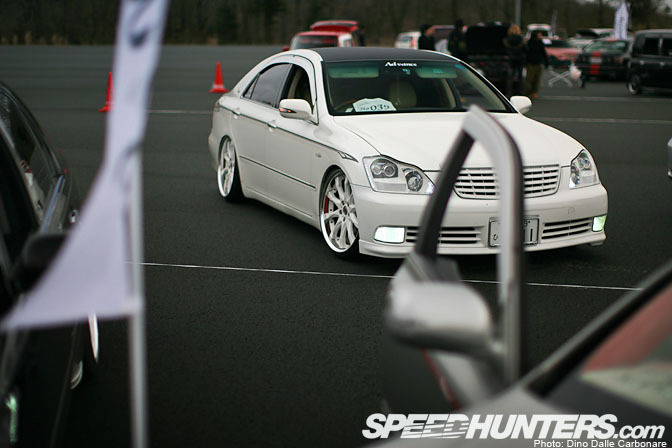 …attract attention, which is probably why it has all become so wild over the last years.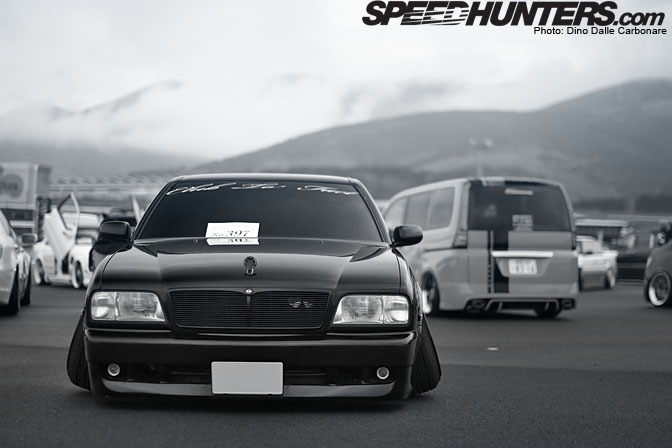 I'll leave you with this Y32 Cima riding on the inside inch of its front and rear tires.
Stay tuned for Part 1 from the Excite King Meet!
-Dino Dalle Carbonare