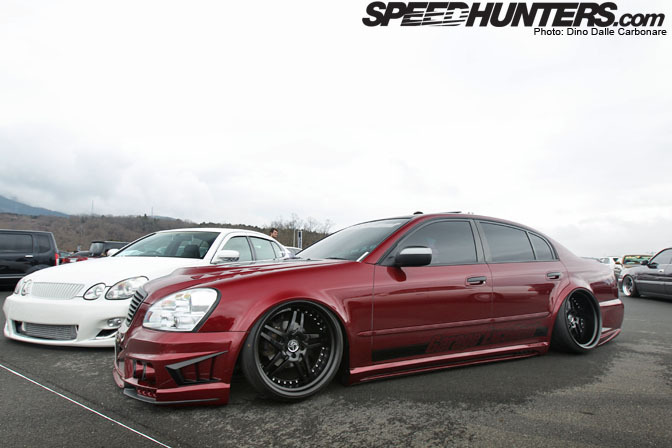 Well I can only hope you have enjoyed all the VIP coverage this week. While some may have commented that we should focus more on something to do with actual speed and performance, let's not forget that our job at Speedhunters is to portray an accurate representation of the car culture we are exposed to in the different countries we find ourselves in. VIP is an important part of the Japanese scene, a fun area of JDM tuning that evolves impressively fast.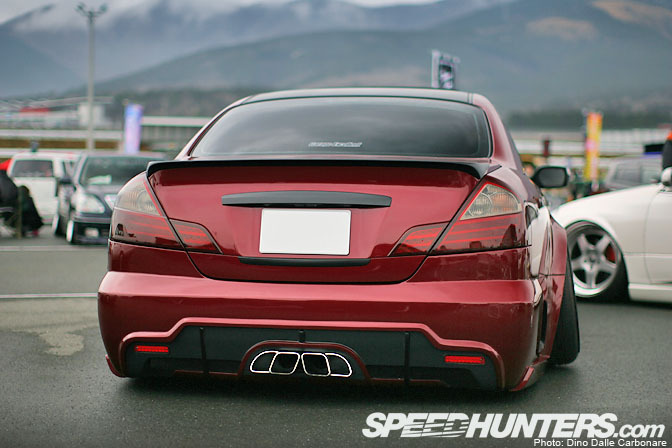 I mean where else in the world can you find young kids spending all their hard earned cash on expensive luxury sedans like this F50 Cima and then spending even more on customizing them in this way. No matter what you may or may not be into, this deserves a lot of respect, as they put a lot of passion in what they are trying to achieve.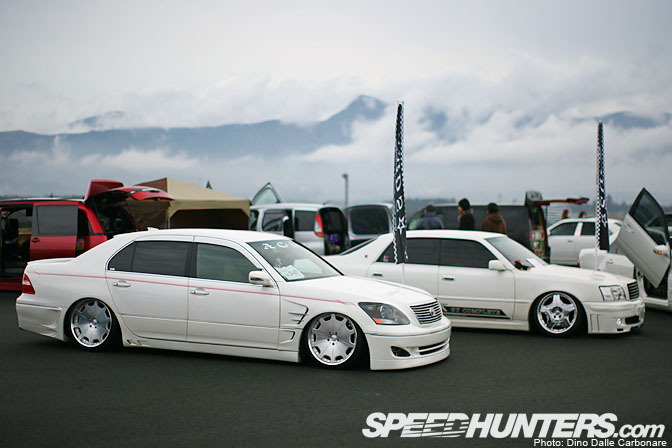 I always come away from these sort of meets enriched by having seen a completely different approach to car customization, applied to the most normal cars that can be seen on a daily basis in Japan. Taking something so normal and turning it into something so special, something that makes you take notice, is pretty much the essence of bippu style.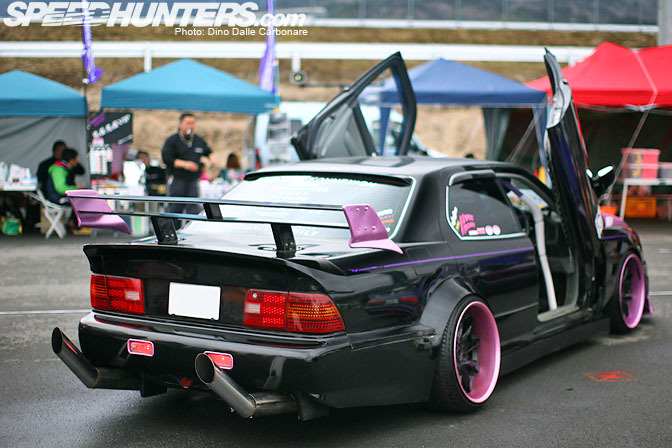 Like everything there are extremes of course, like this crazy Celsior which seemed to come straight out on a manga!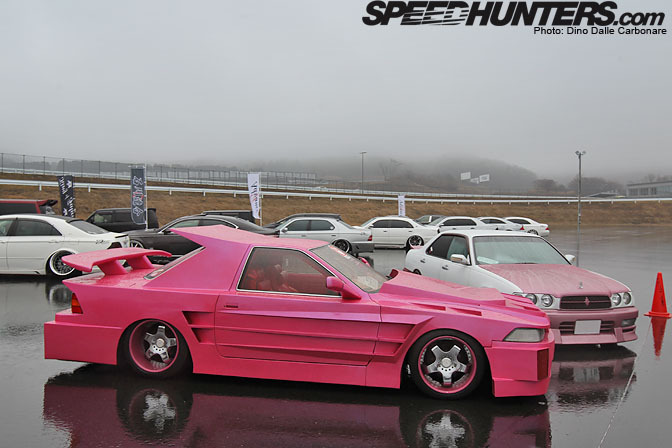 We have seen this pink Soarer before at the King of Sedan meet, so it wasn't quite the surprise it was the first time I came across it. Still, hard to walk by it, that's for sure!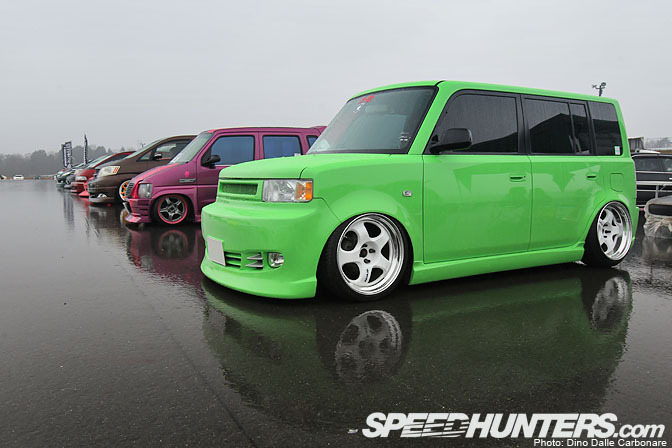 Like with most styles and types of cars I personally always appreciate smoothness. Modifying a car in a way that it looks almost stock, yet has something special that spices it up, is the perfect way to know that you have done a good job, much like this Toyota bB on Work S1s!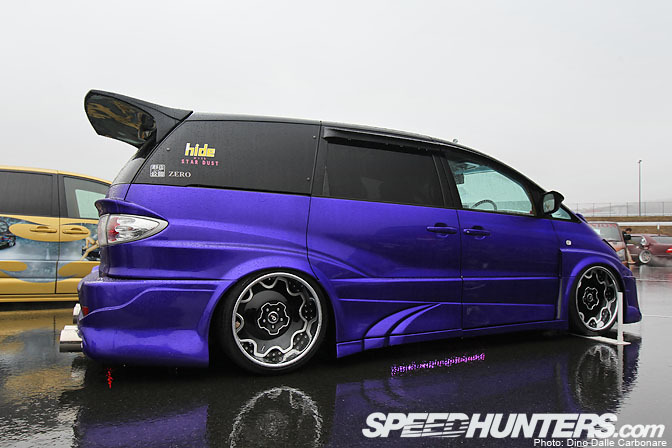 The same is applied to bigger vans like the Toyota Estima of course, which can range from wild…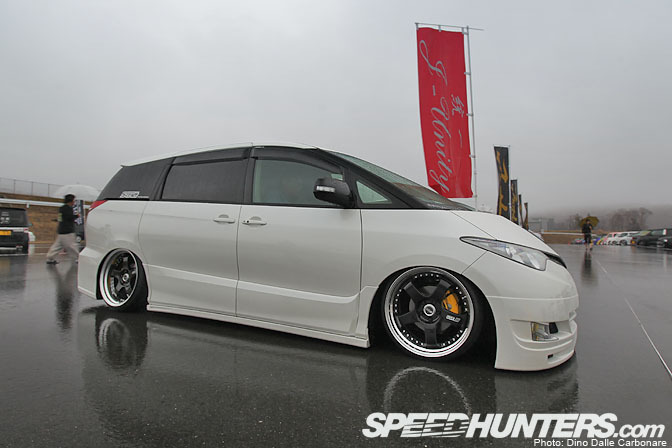 …to simpler versions like this particular new-gen example riding on SSR Professor S1s.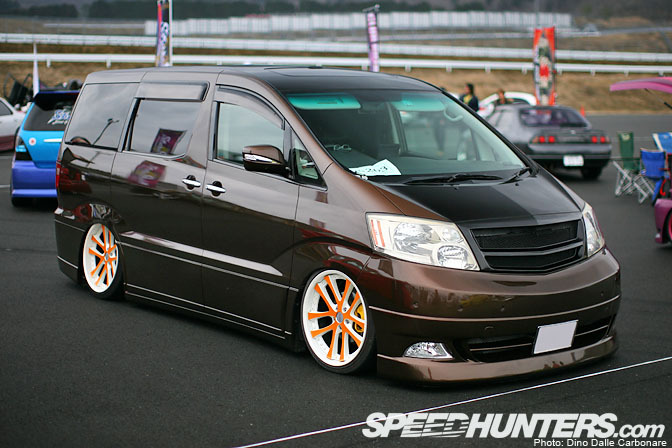 Take a look at this metallic brown Alphard on custom painted white/orange Kränze LXZs. Strange seeing these rims without half a meter of lip!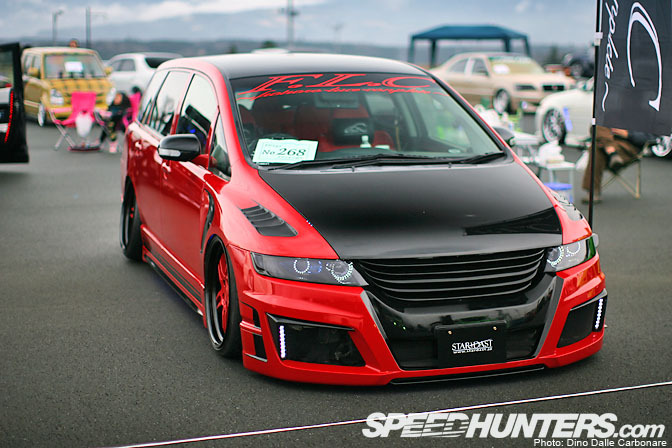 When it comes to vans the Odyssey is always one of the most popular and the low slung, almost station-wagon-like, body lends itself well to sporty conversions like this, done by Star Dast.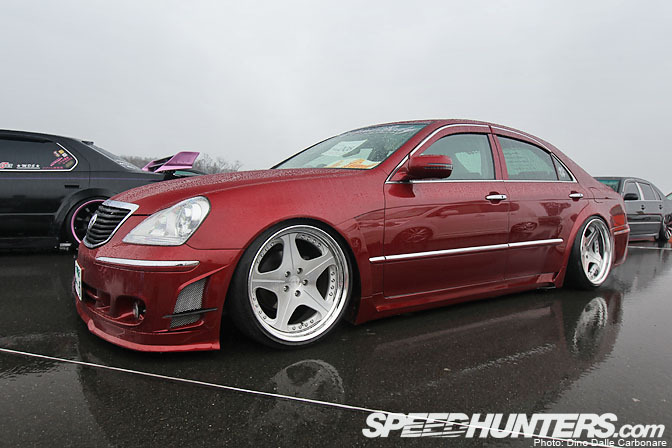 We have established that I like simplicity and flowing lines in a car, so along with the Honda Legend on Gnosos HS202s from previous posts, I will definitely have to vote this No Limit Crown Majesta as one of my other favorites.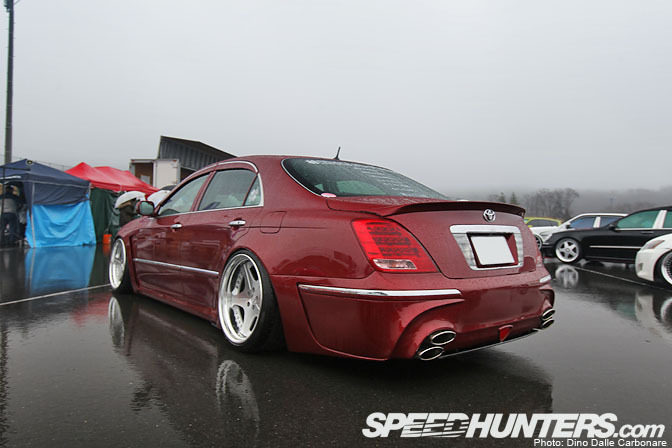 I loved the smooth curves of the aero, and the widening of the rear fenders to accomodate the massive…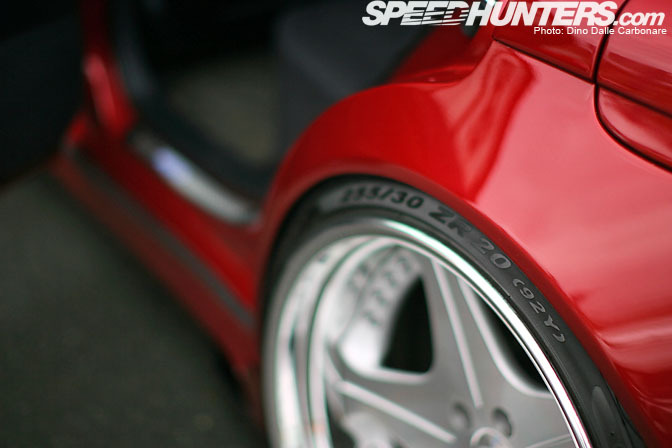 …20-inch Leon Hardiritt 5-spokes.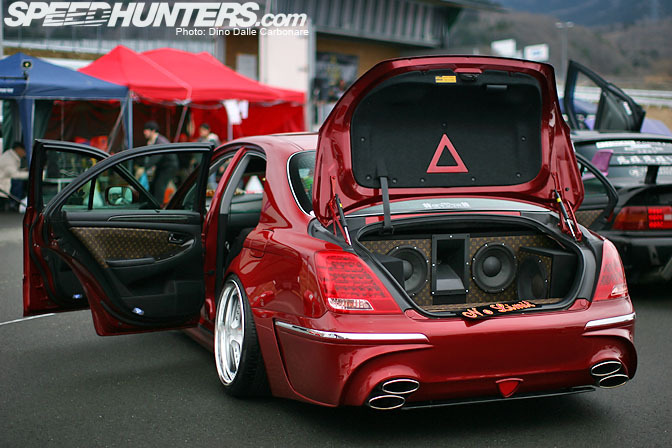 And of course lets not forget the interior…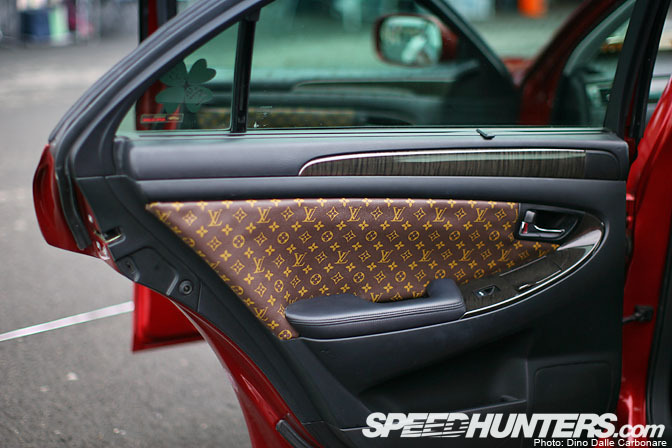 …upholstered…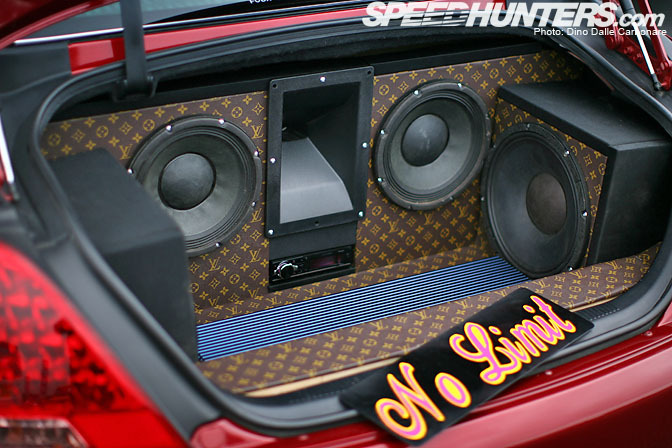 …like the custom audio install in the trunk, with lots of LV branded material.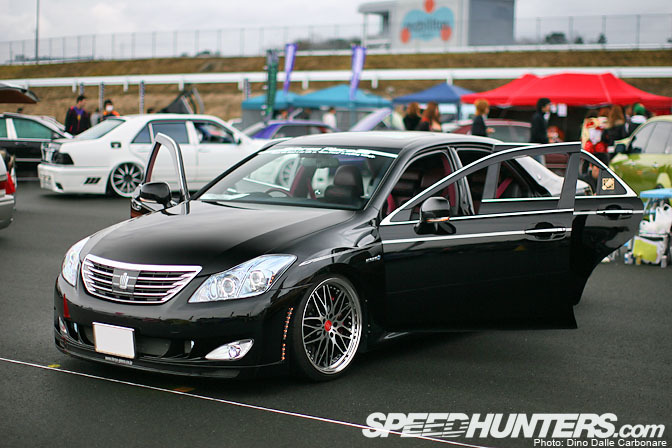 Who said hybrids are boring? This Crown Athlete Hybrid shows us that with a bit of imagination fuel-sipping eco cars like these…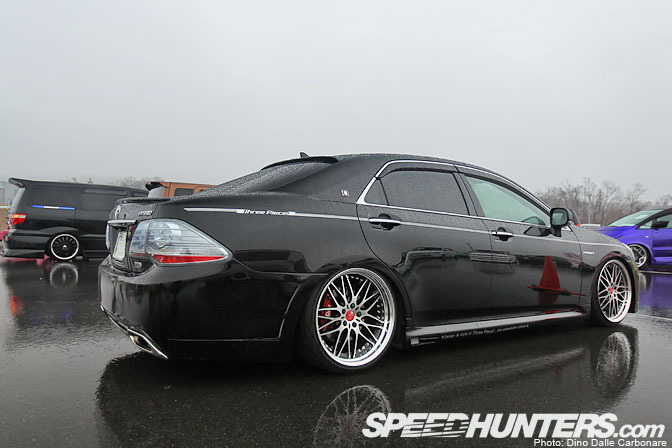 …can be made to look pretty badass!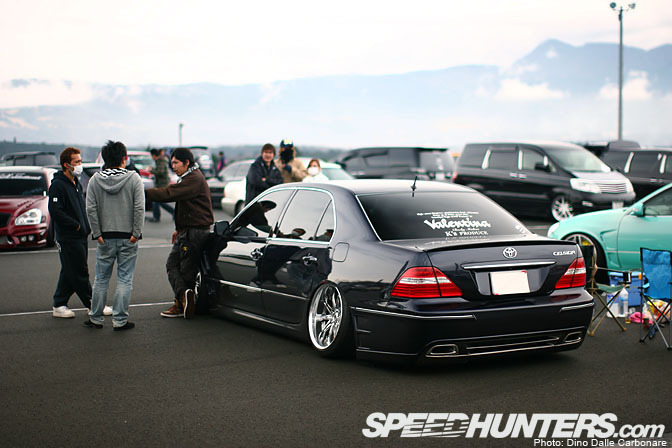 The best thing about these meets, and gatherings in general, is that you can chat to your friends and like-minded people about cars. These guys were probably discussing their next wheel choice!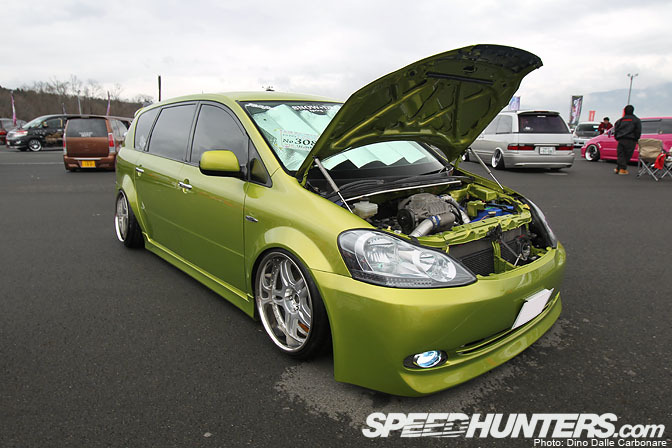 It's always cool to find those that like to inject a little more performance into their VIP rides…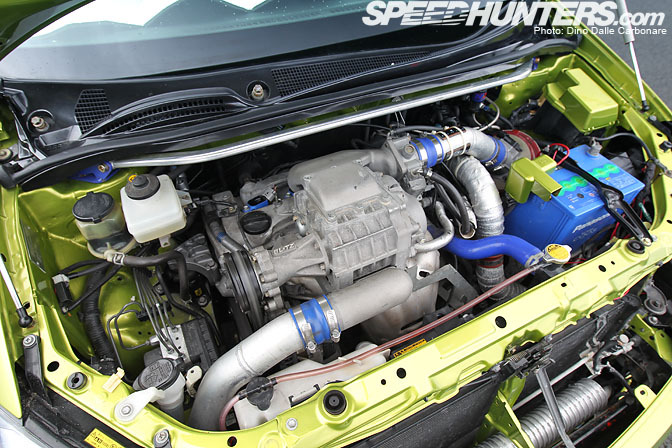 …like the owner of this Toyota Ipsum who not only fitted a Blitz supercharger but a shot of nitrous oxide for good measure!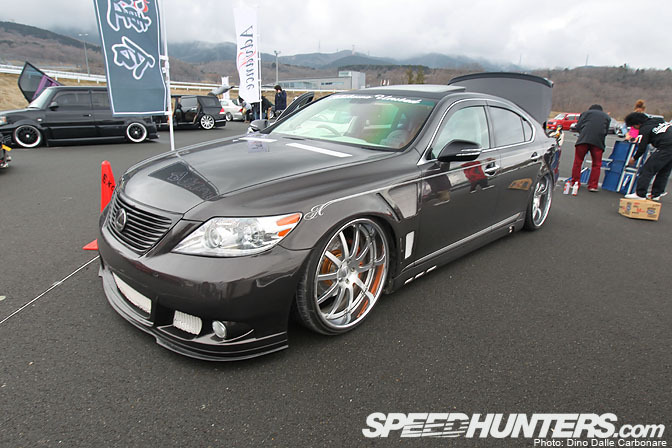 The Lexus LS will no doubt become the next popular big VIP sedan as they get more affordable in the second hand market.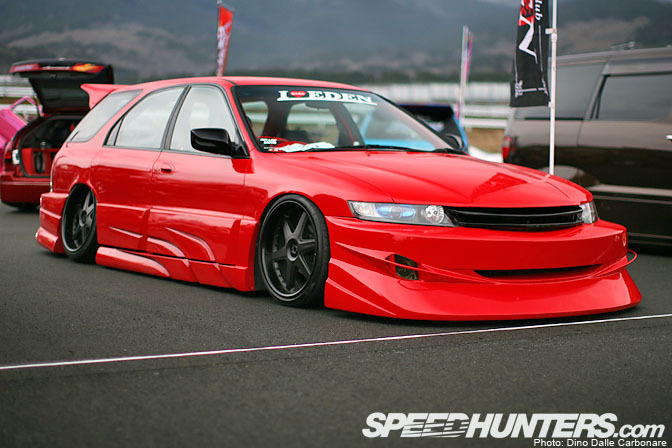 Check out the wild aero on this CD Accord Wagon. I think the Odyssey headlights work very well on what has to be a shape that has really stood up to the test of time rather well. Let's not forget these cars are going on twenty years old.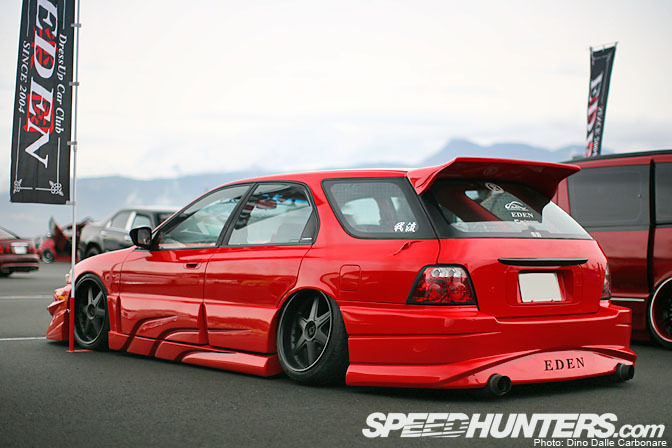 The rear is probably even crazier!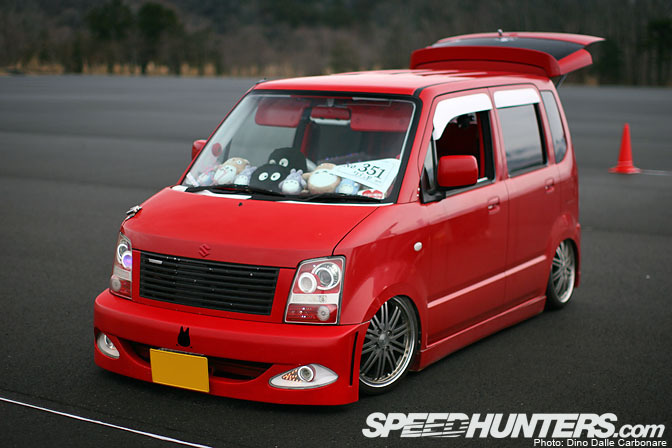 The Suzuki Wagon R is always a popular choice with the girls in Japan…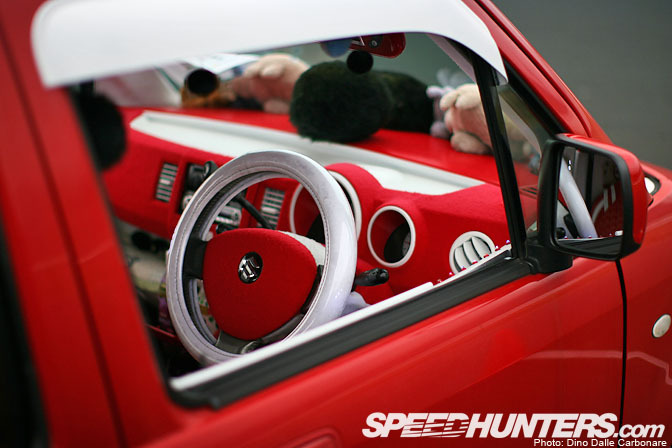 …who, when it comes to customizations…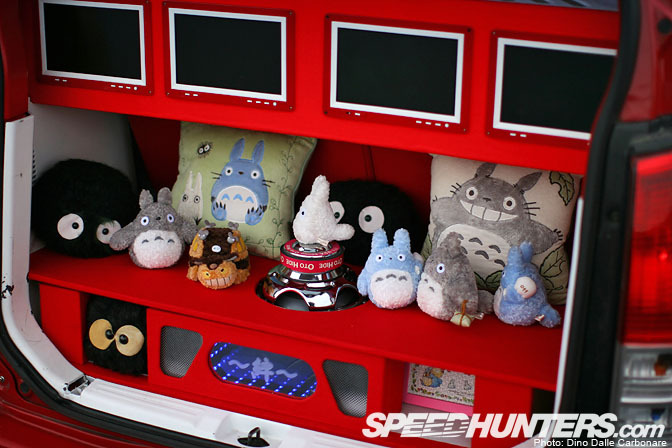 …really come up with some pretty interesting themes.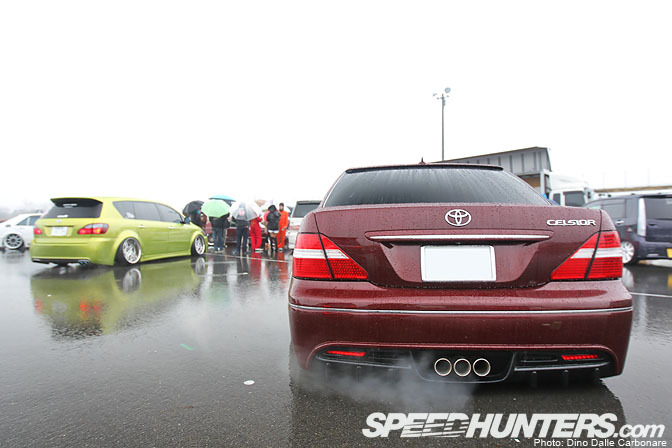 That wraps out the coverage of the Excite King meet.  Next up will be a batch of desktops, so if you would like to see anything in particular, now would be the time to mention it.
Excite King VIP meet coverage on Speedhunters
-Dino Dalle Carbonare