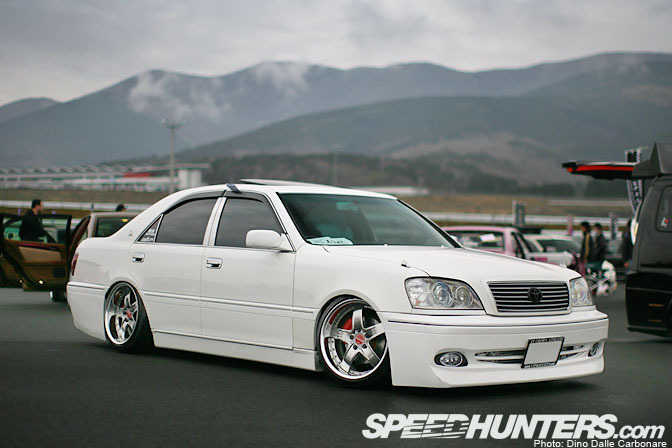 Time to get on with the coverage of the VIP meeting I attended this past Sunday in Fuji Speedway and take a look at some of the sweet rides that came out for a day of style-oriented fun. Bippu has certainly moved well into the limelight over the last few years and it's really hard not to take notice of what these guys are doing to their big luxurious sedans and of course vans of all sizes.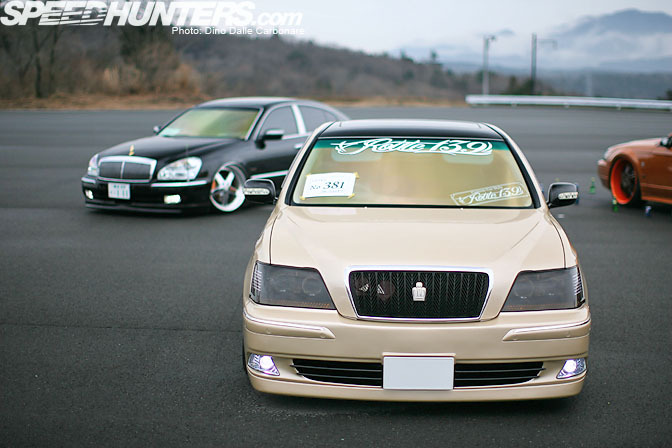 It's not only about how your car sits any more, what many out there like to refer as "stance," but also about the fine attention to detail that goes into creating rides like this Toyota Crown.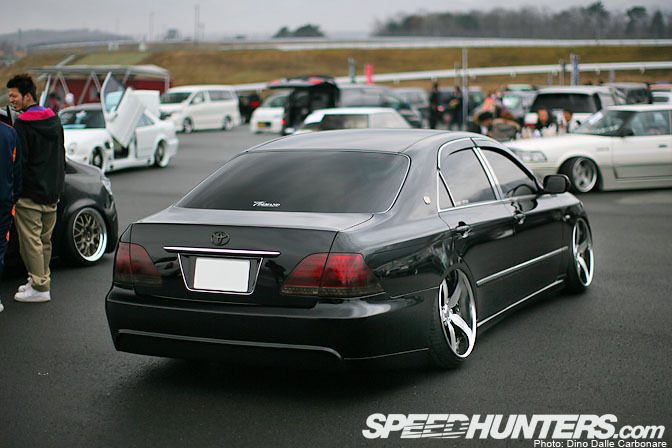 While basic VIP rules still exist, there is a lot more one can get away with these days and that is precisely what makes these kinds of gatherings so much fun. So while some may be there to take a look at slammed JDM luxury sedans…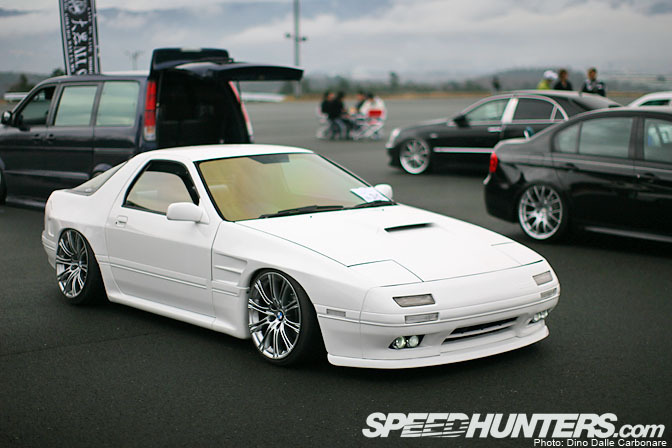 …it isn't uncommon to come across quite different cars like this FC3S on big BMW wheels.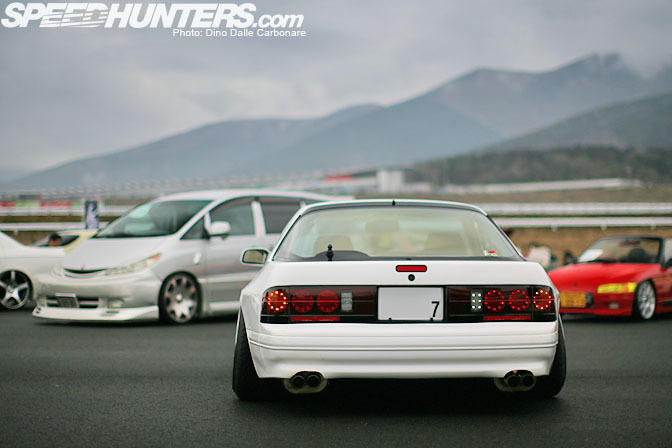 Call it what you will, but nobody at these events is trying to judge or categorize what you have created. It's why the atmosphere is always so relaxed and friendly.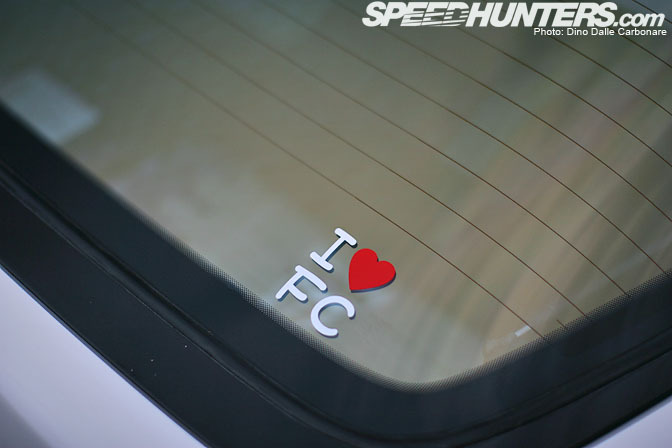 I love FC indeed! Who doesn't like these cool older RX-7s!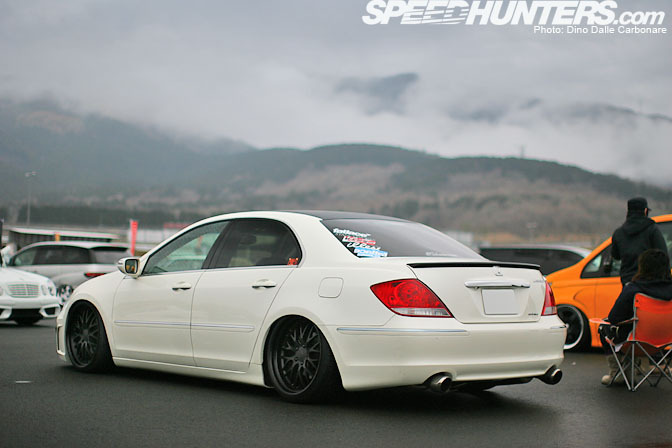 One of the things I like most about these meets is the variety of wheels that you can see, the different ways in which they sit on a specific car and of course the colors and combinations. This Honda Legend was one of my favorite, it was simple and to the point with a very smooth exterior and one of my favorite non-sports oriented rims, the Work Gnosis HS202, finished off with a black anodized lip and satin black centers. Sublime!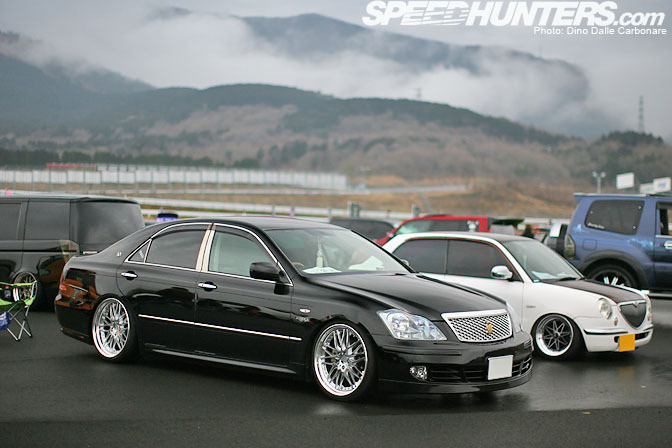 Here is a more authentic VIP S180 Crown Athlete…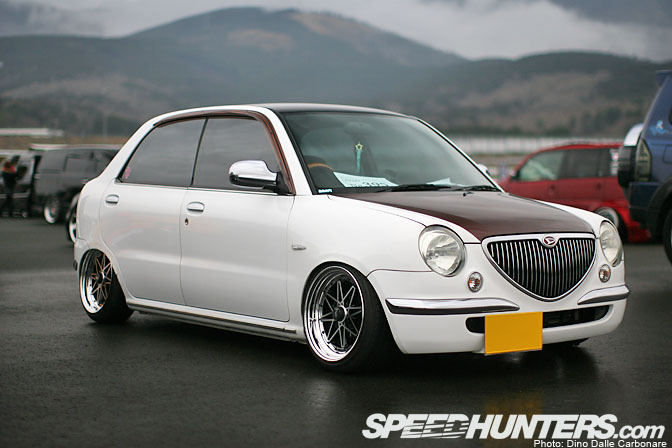 …but it was the little Daihatsu Opti next to it that grabbed my attention straight away. How cool is this thing…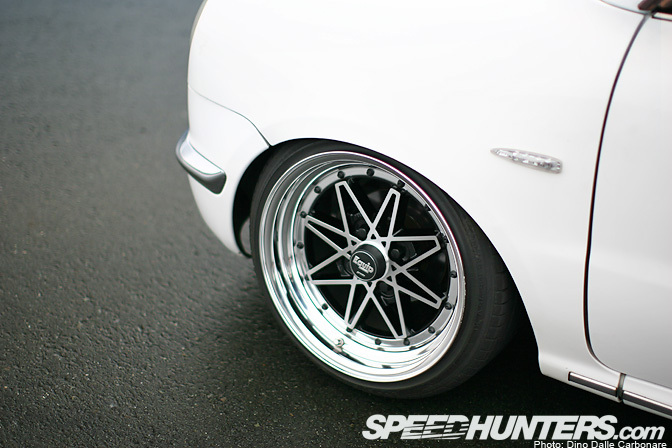 …on 15-inch Equip 03s!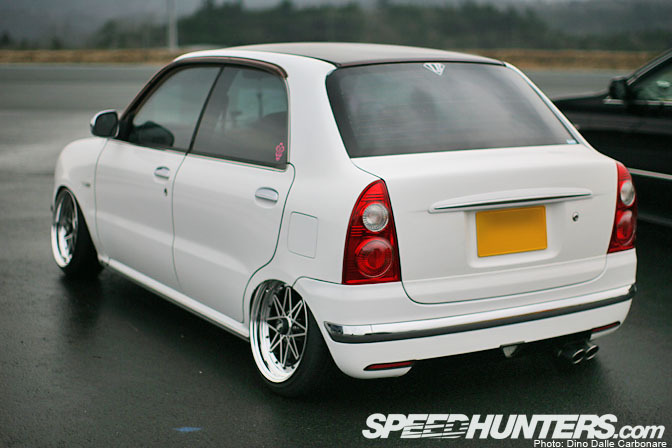 Lots of tuck out back!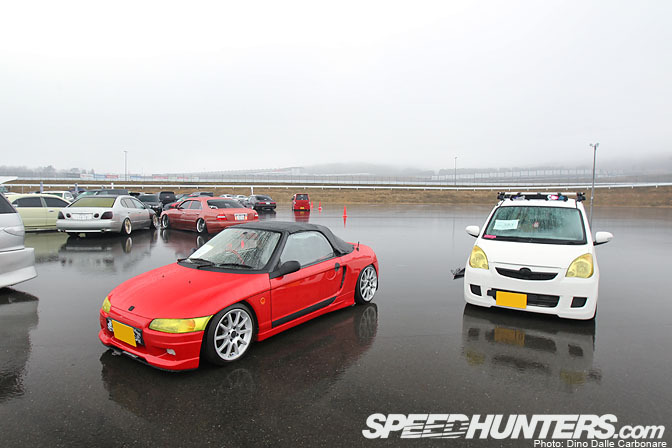 And while we are on the subject of Kei-cars let me show a few others I came across.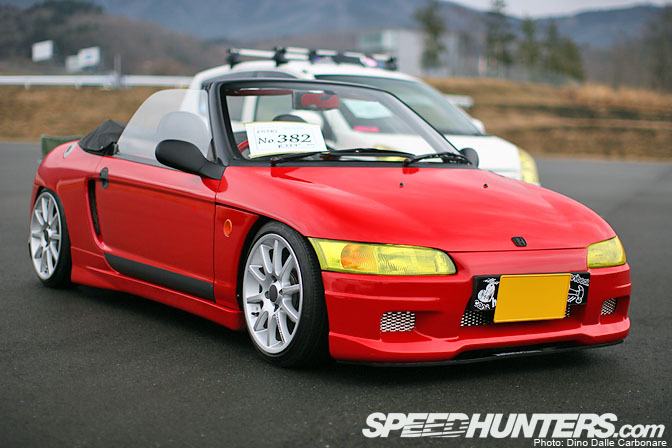 First up a mean looking little Honda Beat on 15-inch Sport Technic Mono 10s…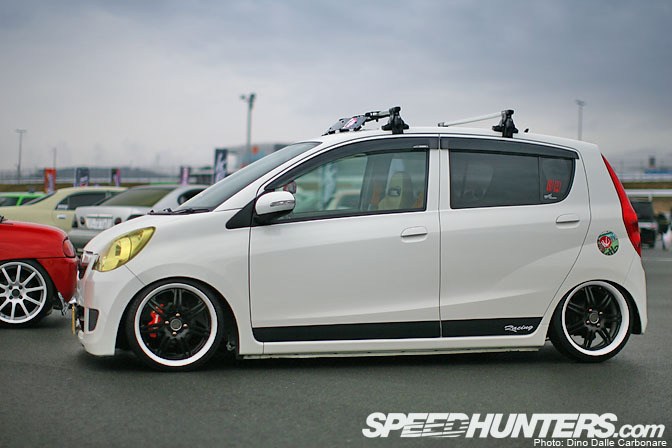 …followed by a slammed Daihatsu Mira Custom.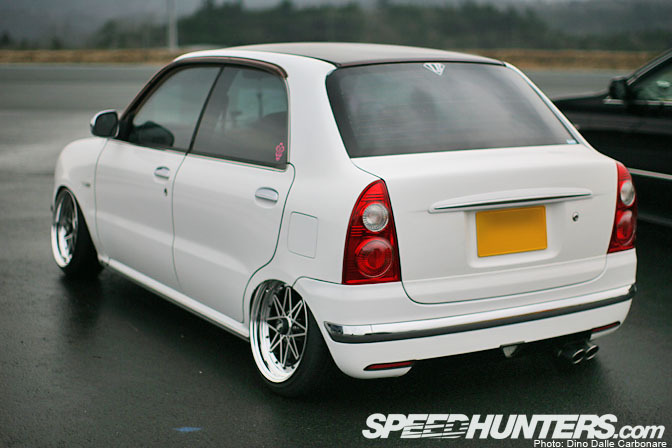 The owner has obviously gone for a Porsche 911 GT3 RS look with the "racing" stripe along the profile of the little van, and an RS badge at the rear.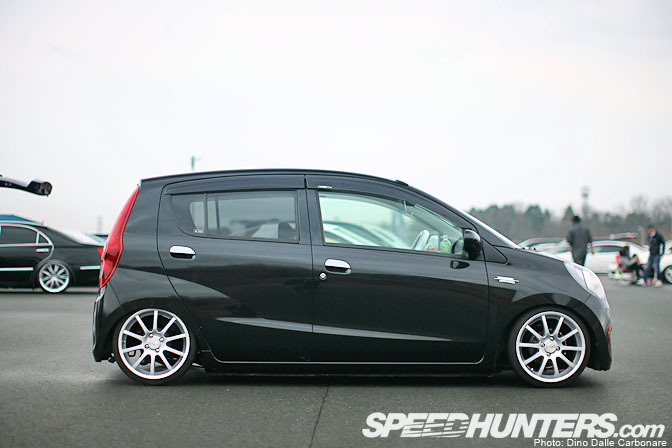 Oh and look, here is another Mira, like the Beat riding on Sport Technics.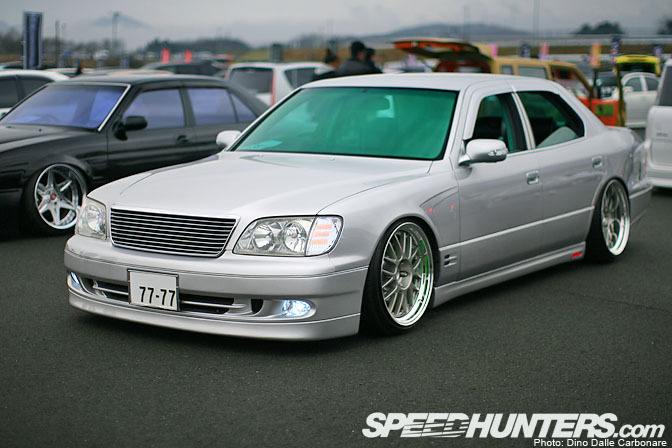 You can't beat a nice Celsior especially when it's on nice wheels like these SSR Professor MS1s. Lots of subtle detailing has gone into making it stand out from the crowd like the vented front fenders, mint-green glass tint…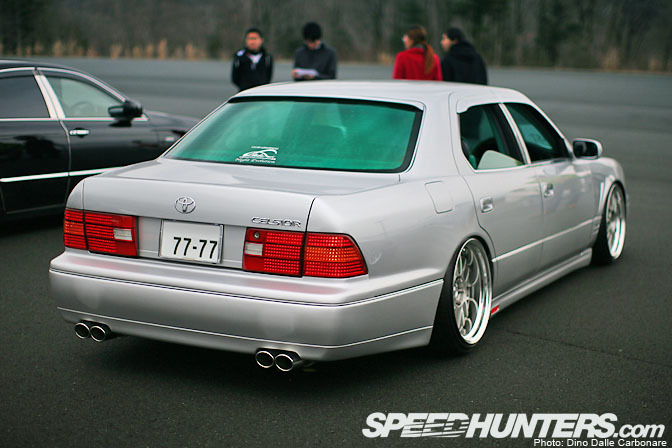 …and LED taillights. There were even green brake calipers to finish it off…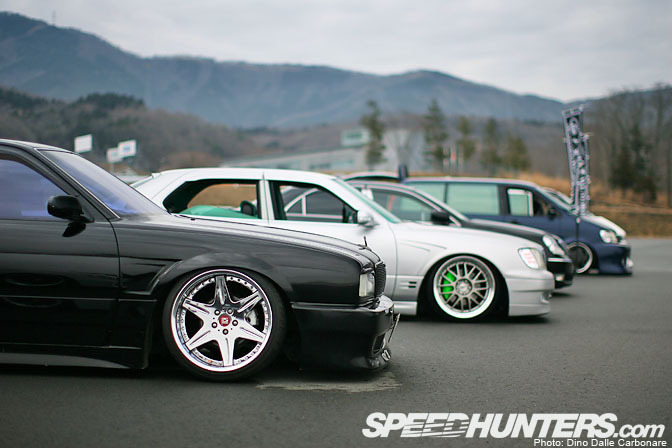 …as you can see in the middle here.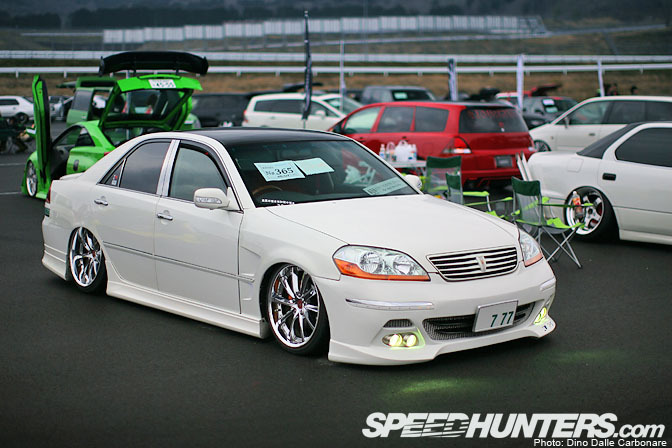 The JZX110 MarkII is usually a more familiar sight at drift events but it is of course well suited for VIP duties too!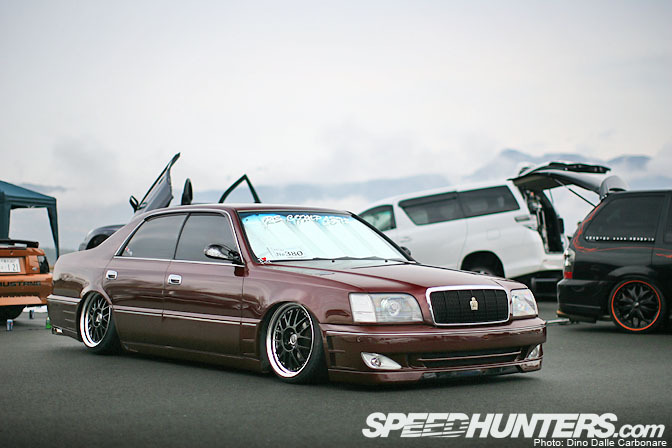 More Professor MS1s, this time fitted to a Crown Majesta…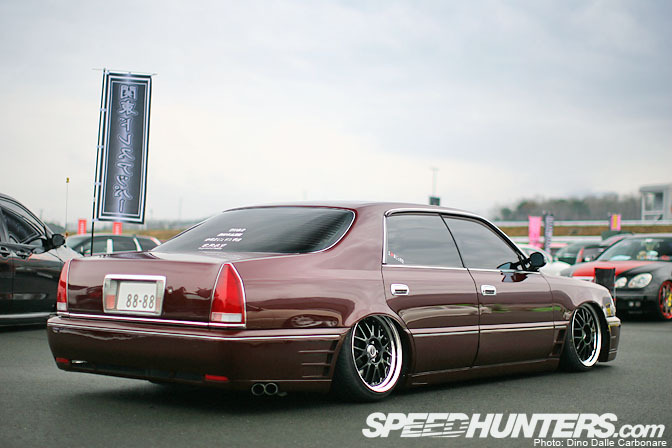 …which was boasting lots of tuck as well as very loud side exit exhausts.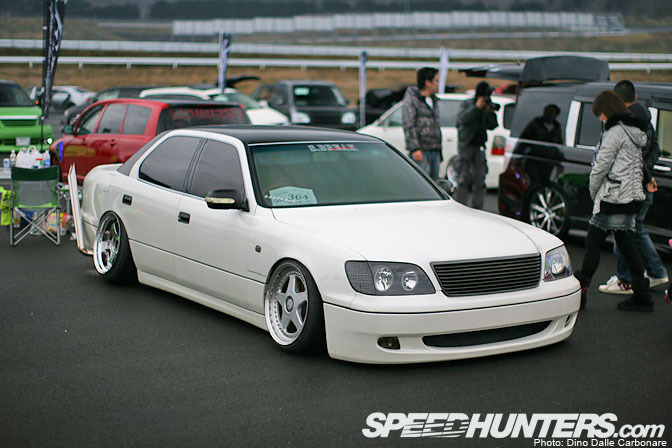 This Celsior could almost be drift spec…well with a touch of bosozoku in the exhaust department!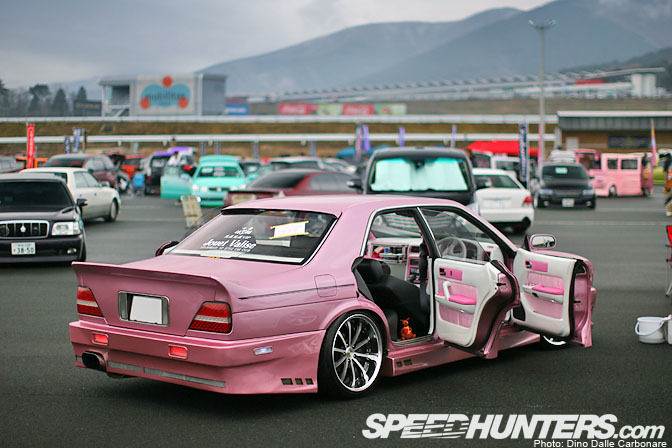 I have tried to concentrate on the cleaner cars of the show so far, but don't you worry, there was plenty of wild and crazy stuff like this Y32 Gloria.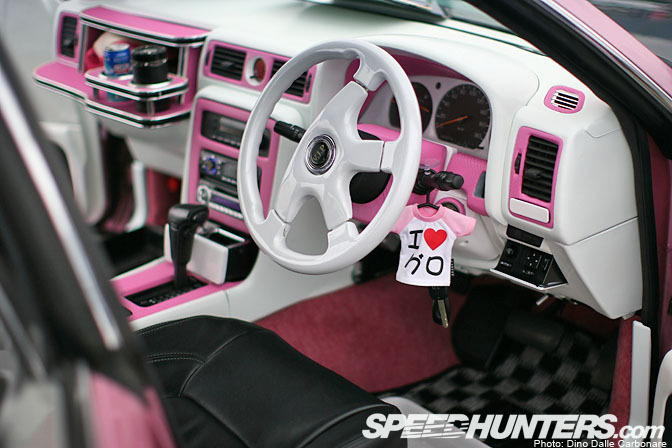 The pink treatment continues in the interior! The tiny t-shirt hanging off the indicator stalk reads "I love Guro" or short/nickname for "Guroria" the Japanese way of pronouncing Gloria.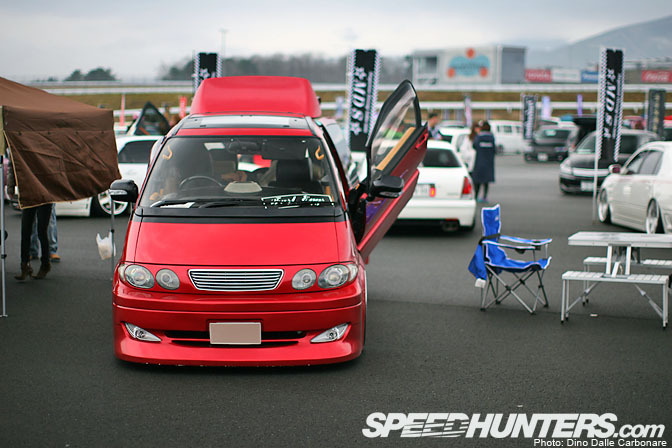 That's only a little taste of what's still to come, I haven't even began to show you the best stuff yet! You definitely don't want to miss Part 2!
Excite King VIP Meet coverage on Speedhunters
-Dino Dalle Carbonare