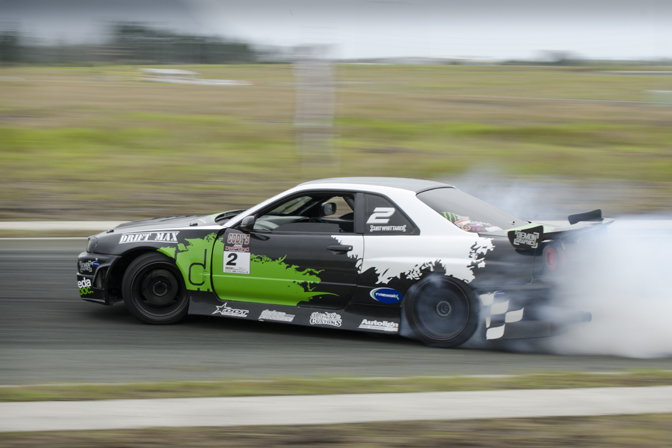 Round 5 of the Cody's D1NZ National Drifting Championship returned to the unofficial home of drifting in New Zealand, Whangarei. It was held on a special street course with tall curbs and unforgiving lamp posts.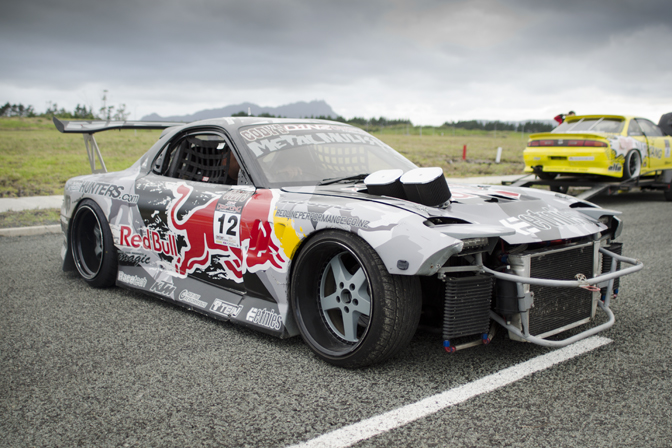 Whangarei, 2 hours north of Auckland, is where a huge chunk of NZ's drifters come from and it is also the home of Driftcorp, our biggest and oldest drift team.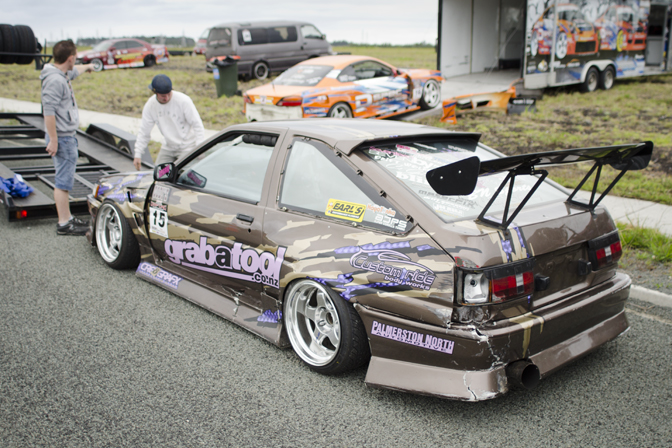 The pits were busy early as teams unloaded their cars and checked out the new track.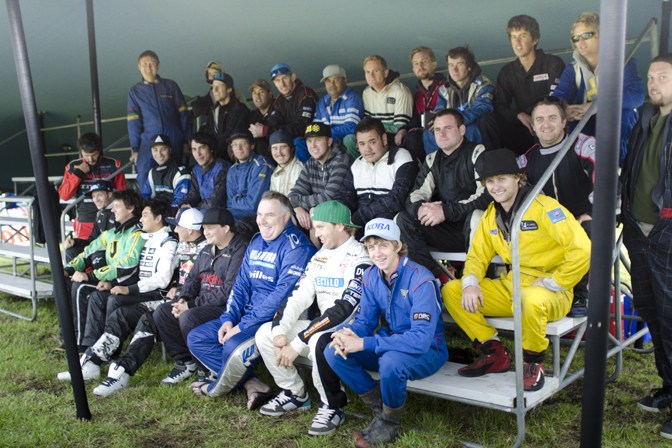 This round saw a surprising low number of entrants with only 15 Pro drivers and a similar number of Pro-Am competitors. The street course had a very course chip seal and not much room for error so this must have scared a few off.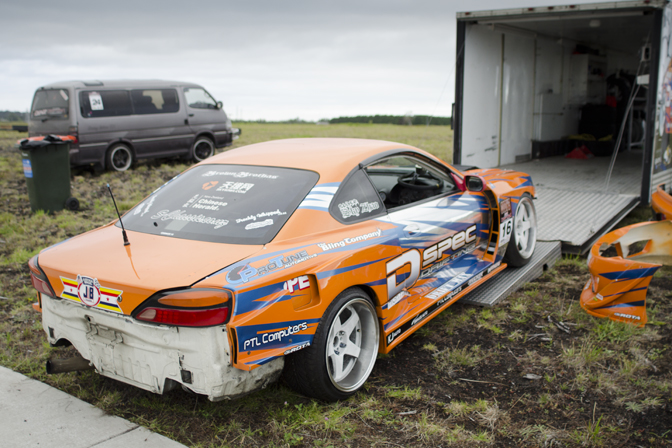 Sky Zhao's Nissan S15 Silvia recently underwent some aesthetically changed to the bodykit and graphics scheme, plus he got that sweet trailer!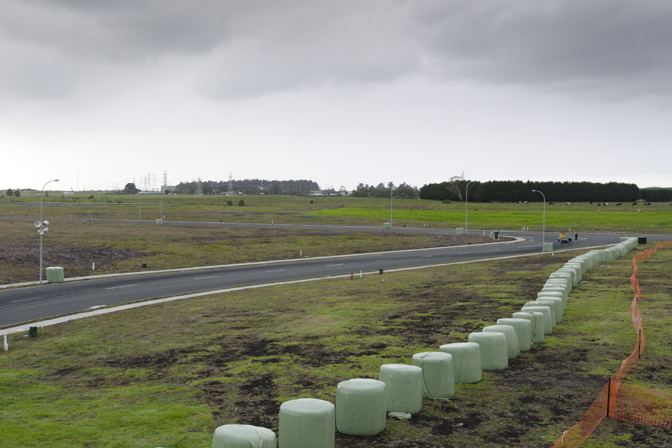 The course started with a 90 degree right hand bend where drivers entered around 140kph with an outside/inside/outside clipping point setup. They then switched into a sweeping left hander…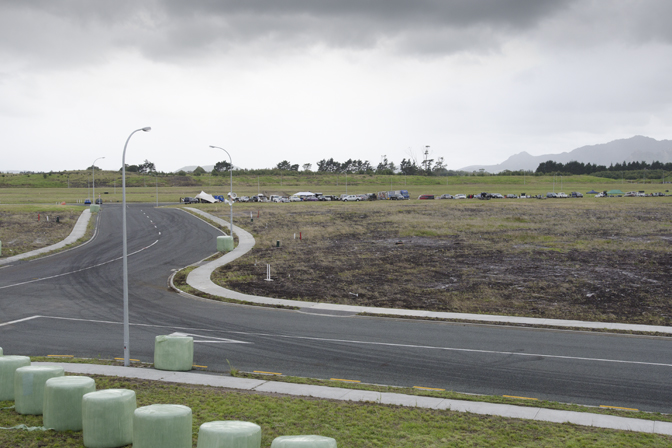 …before heading into the final right hand corner with another outside/inside/outside clip. Look at how close some of those tyre marks are to the curb!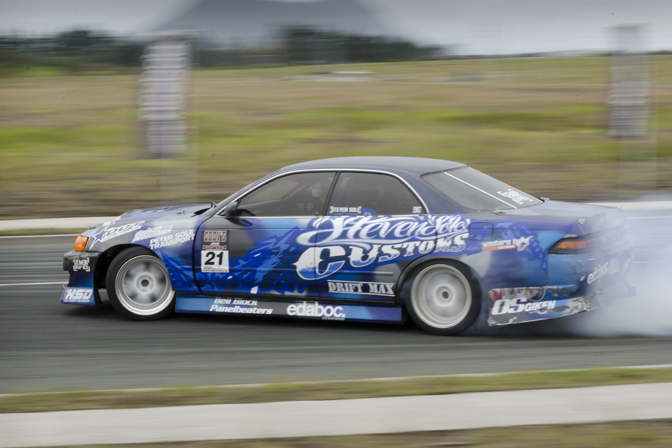 Steve Sole maneuvered his big Toyota JZX90 Mark II around the track with ease during the morning practice sessions.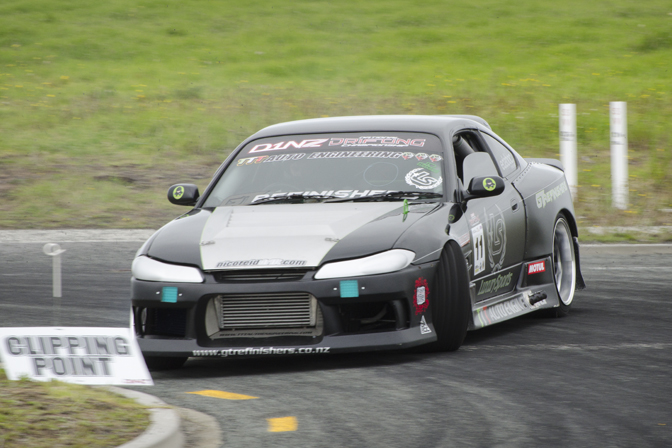 Young gun Nico Reid has been improving round to round as he tames the new RB-powered Nissan Silvia.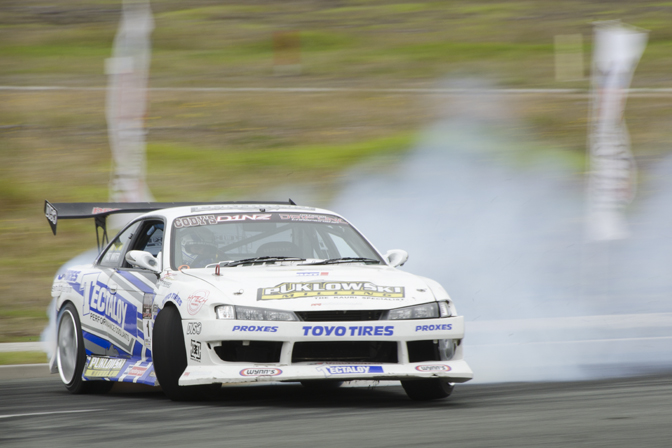 Local Whangarei man and 3 x D1NZ Champ Gaz Whiter had huge angle through the mid section and was only getting 3 or 4 laps to a set of brand new tyres.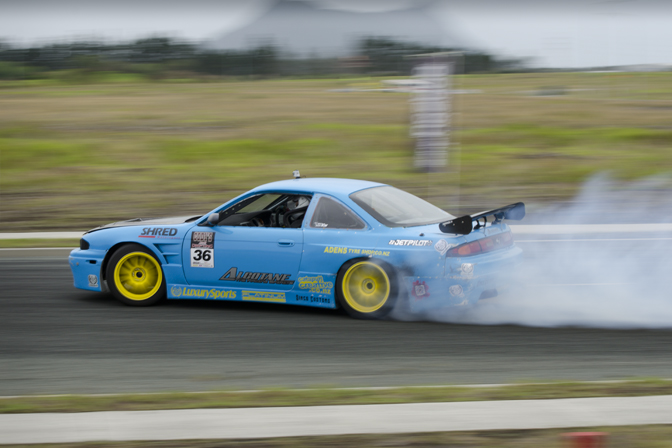 This brightly colored Nissan S14 Silvia driven by Bradley Lauder really stood out against the bleak and angry skies above.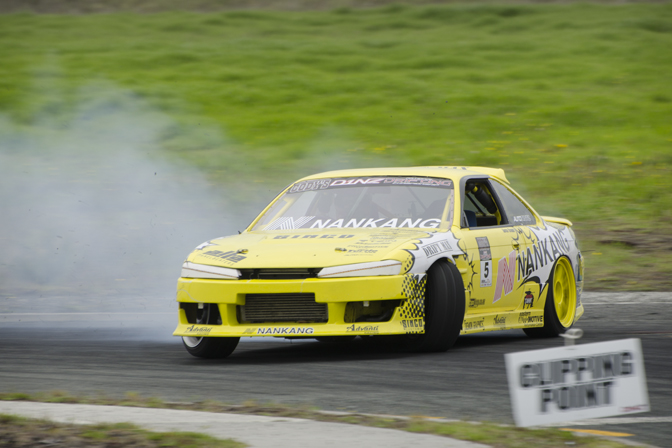 The first corner allowed drivers to enter with huge angle like Andrew Redward displays here. His Nissan Silvia has Billspeer Hyper Steering knuckles from the guys at C's Garage/Team Blink.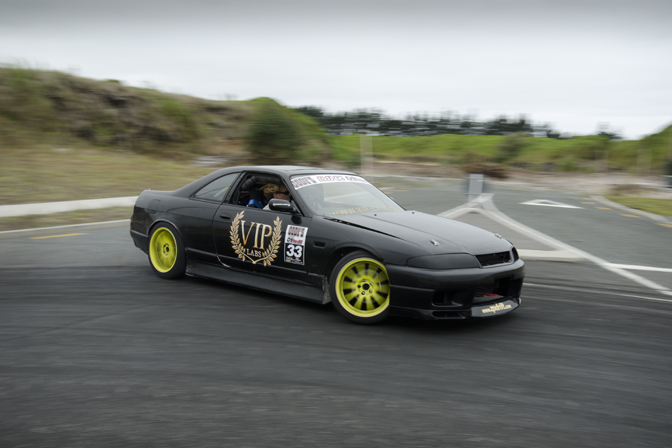 A couple of roundabouts were included in the area closed for this event and drivers used them to scrub their tyres. I think a few had more fun on the roundabouts than on the track!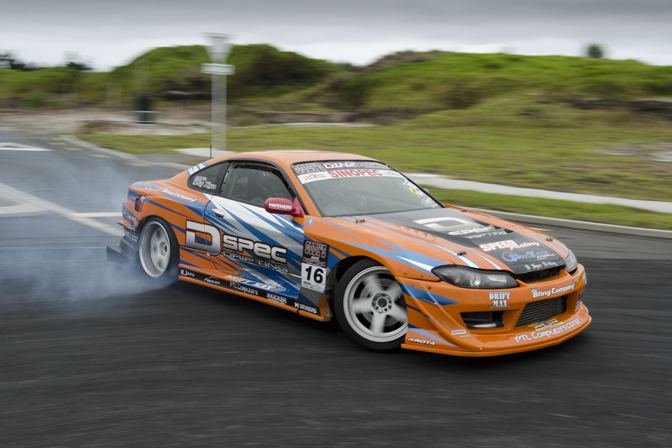 Here's another shot showing Sky's new bodykit as he puts some warmth into the tyres.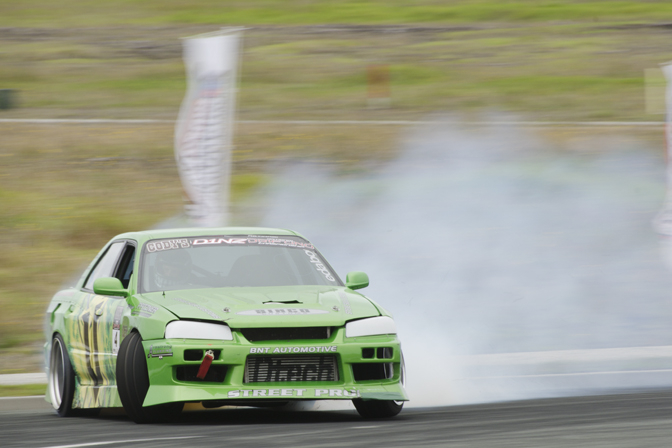 It was interesting to see how the drivers reacted to this course as it is new to the D1NZ schedule and no one had driven it before.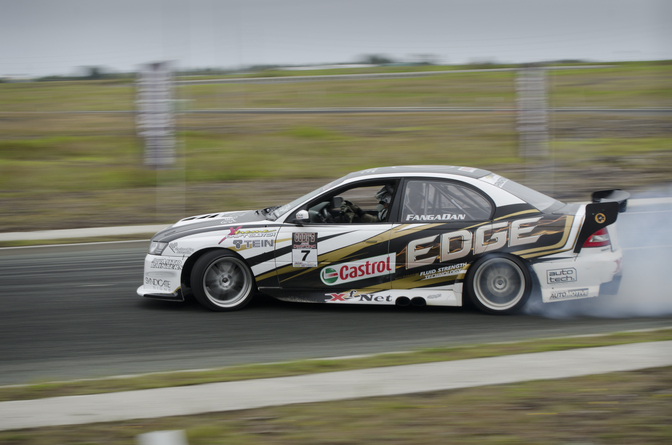 'Fanga' Dan Woolhouse was instrumental in sourcing and gaining approval for this street course so we must say a big thank you to Fanga and his family!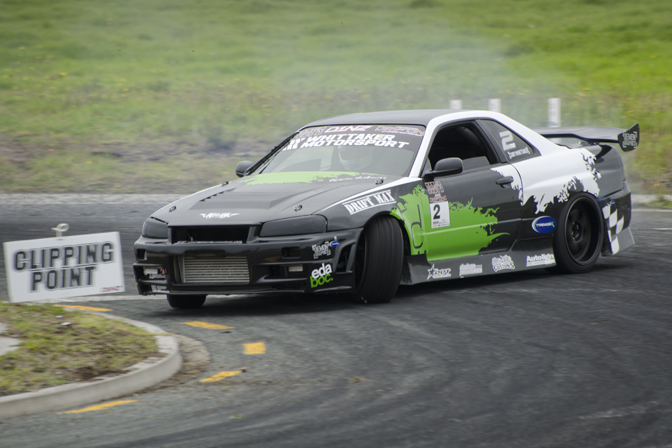 Keen eyes will notice that Curt Whittaker's 2JZ-powered Nissan R34 Skyline is looking a bit different. Curt recently signed on with Team Dilusi, it looks great in their colours!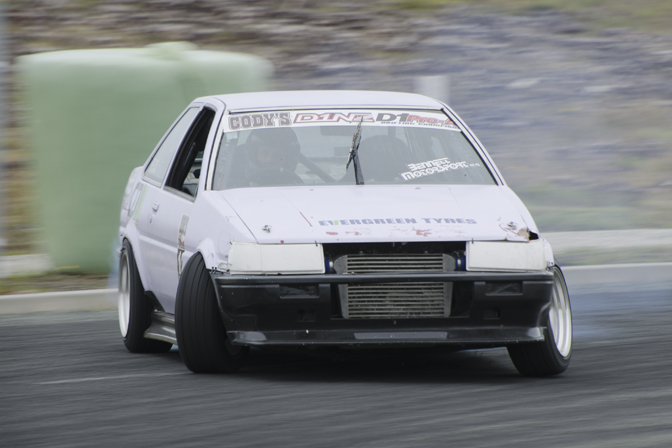 This little Toyota Corolla driven by William Foster and Jock Bennett always looks great in action and keep up with the big boys no problem.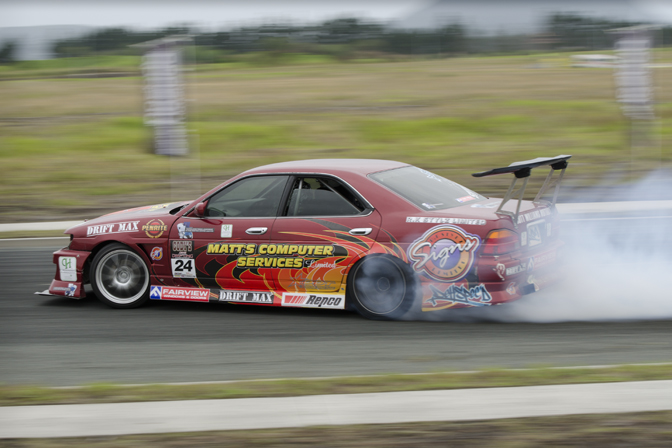 Darren Benjamin continued to show why he was brought up form Pro-Am this season, he throws down very aggressive line and a lot of smoke in his big 2JZ-powered Nissan Laurel.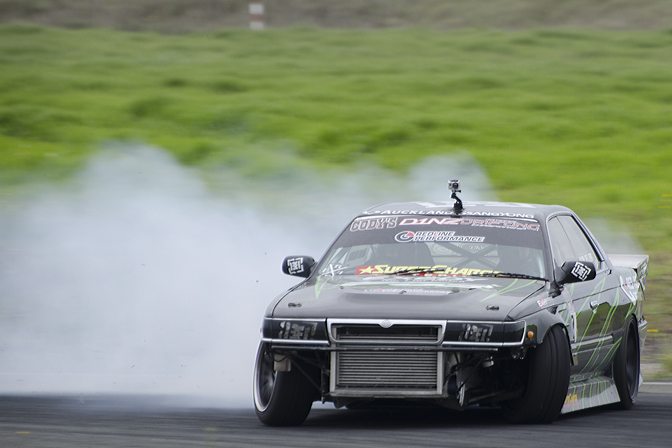 Speaking of 2JZ-Powered Laurel's here is Jason Sellers flying into the first corner.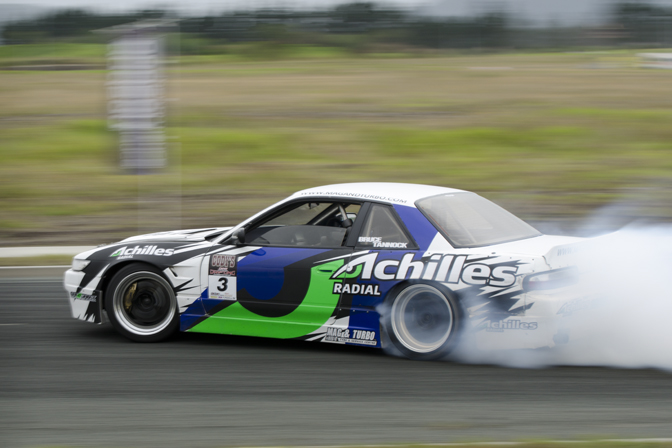 Bruce Tannock shredded a lot of Achilles tyros over the course of the weekend.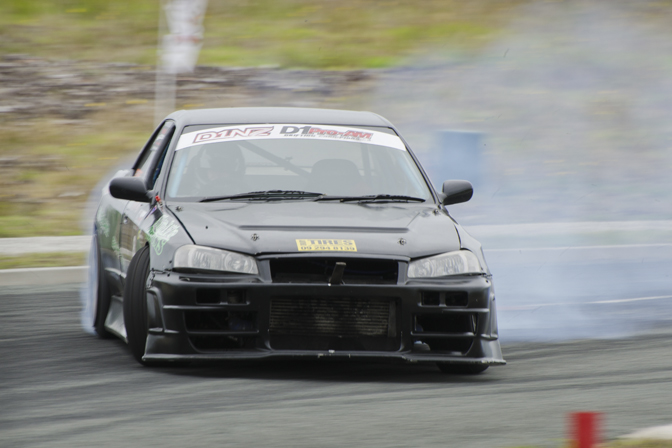 This concludes our coverage from day one, stay tuned for day two!
-Roo Wills