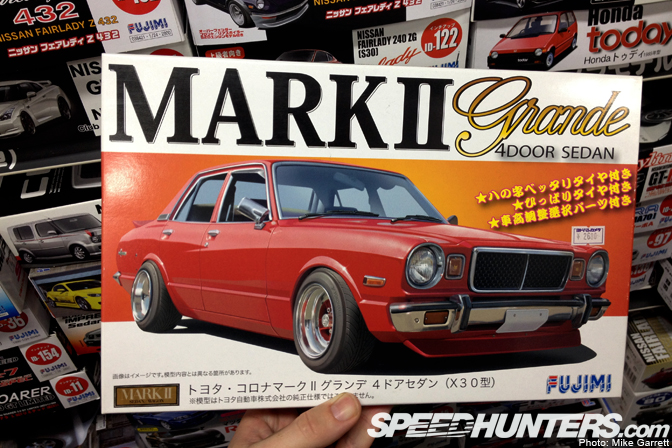 Yodobashi Camera. If you'd never been, you might hear the name and imagine a quaint little Japanese camera shop tucked away on a side street somewhere.
In reality, Yodobashi stores are much more than just camera shops. In fact some are more like small cities than they are stores. The towering Akihabara branch for example includes nine gigantic floors full of electronics, restaurants, and just about everything else you can think of.
Whether you are looking for a telescope-sized Canon L camera lens, an actual telescope, a washing machine, or a flat screen TV – Yodobashi carries it. They also have an enormous section dedicated to hobby goods, which is where I spent a lot of time during my last visit.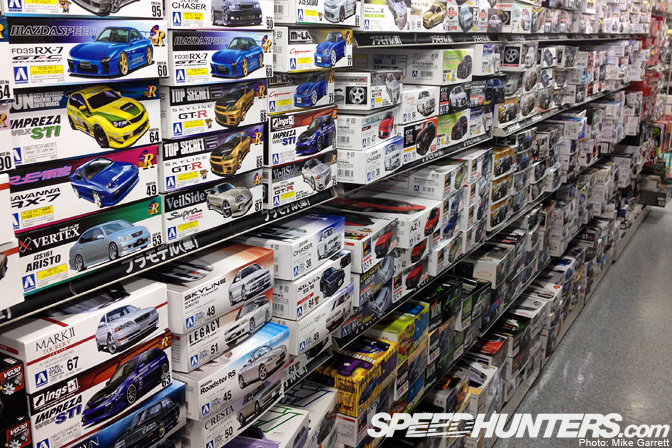 Just to give you an idea of how big Yodobashi is, the hobby section on
the sixth floor is large enough to put many standalone hobby shops to
shame.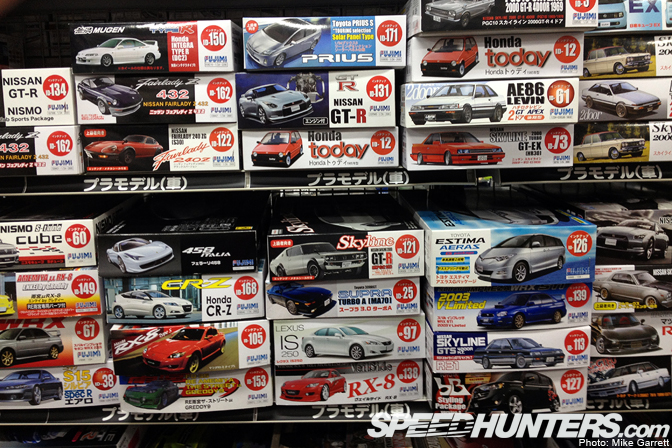 The plastic model selection here is downright incredible.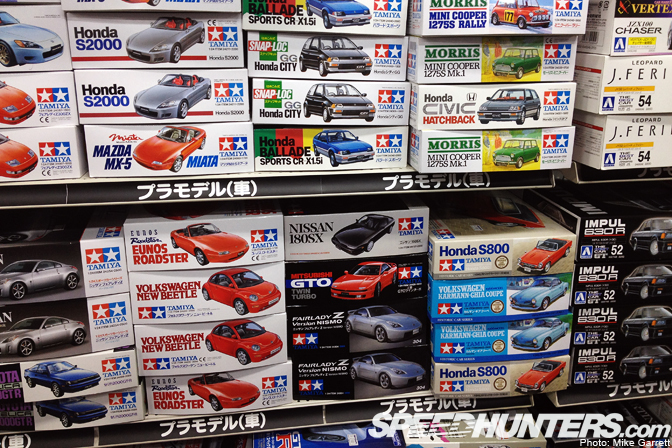 If you own a Japanese car and you can't find a model kit of it here, they probably don't make it.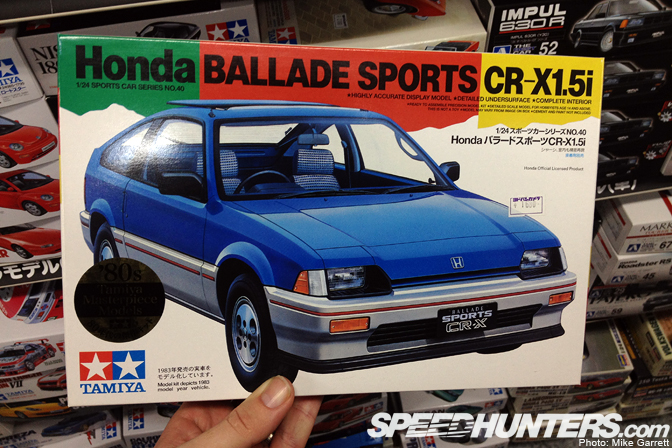 Great Tamiya kit of the first generation CR-X here.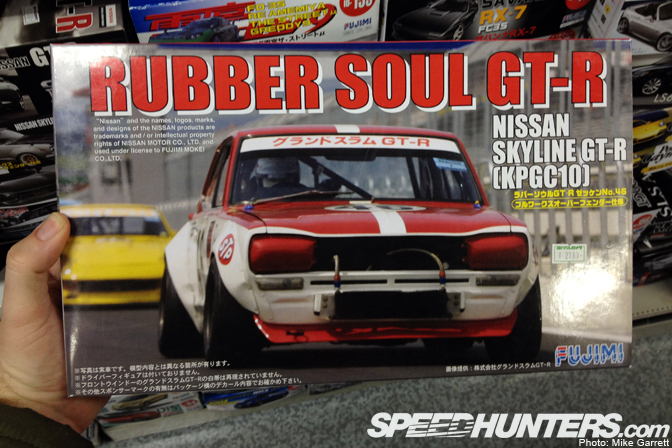 A perfect replica of the Rubber Soul KPGC10 from Fujimi.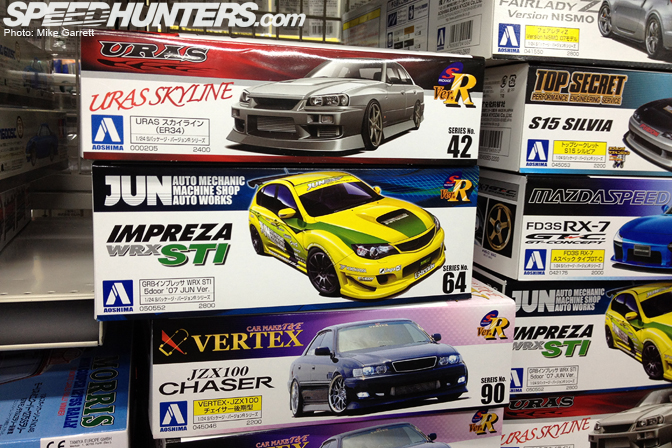 That brings me to one of my favorite parts about Japanese plastic models. Many of them are replicas of specific shop race or demo cars. Here we can see the JUN STI and the Vertex JZX100, along with the URAS R34 Skyline.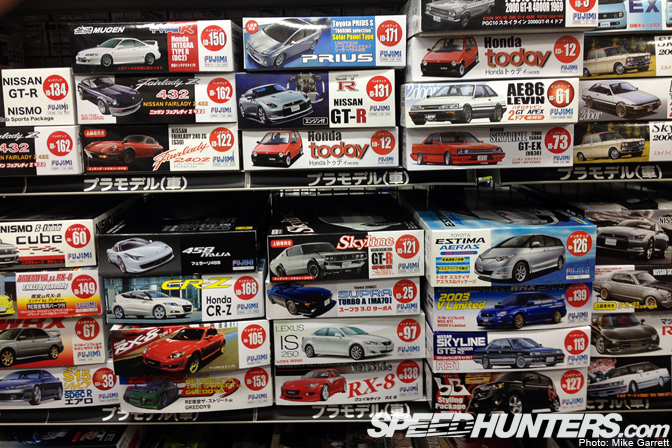 Love these VIP sedan kits.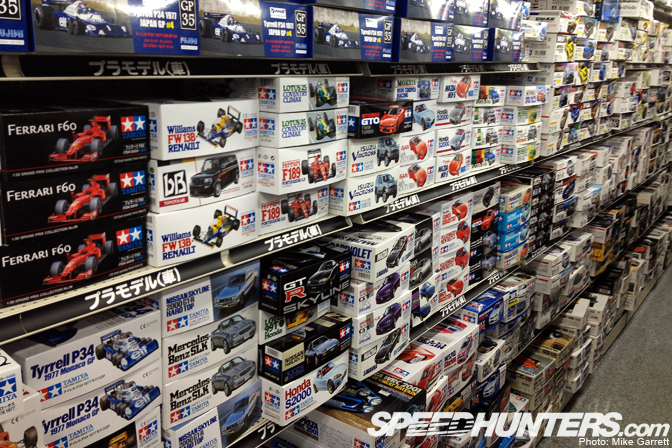 Always nice to see some classic F1 cars mixed in among the bunch.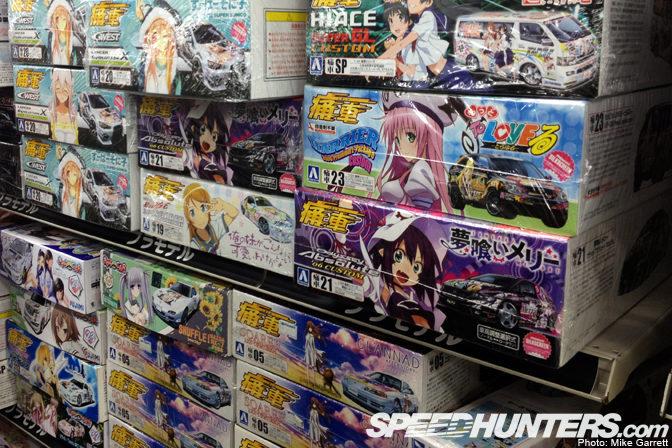 Ita-sha models? Let's not forget that we are in Akiba after all.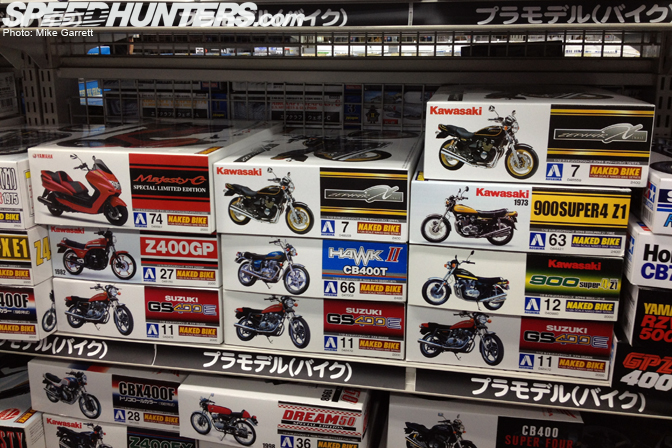 The selection of motorcycle model kits isn't to be overlooked either.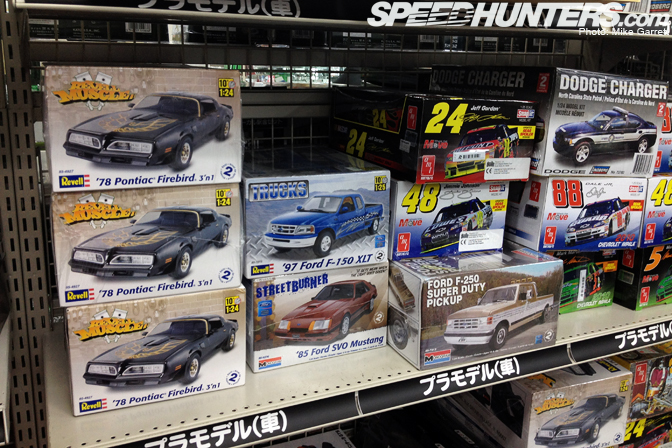 It was also nice to see some American-branded kits being offered among the sea of Japanese brands.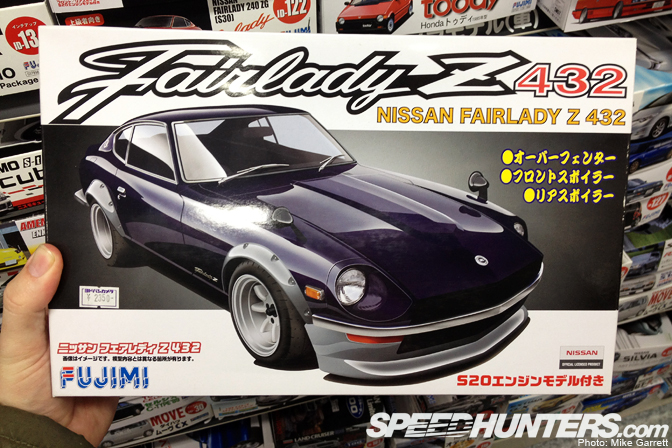 I'm starting to regret not bringing home this Z432 kit…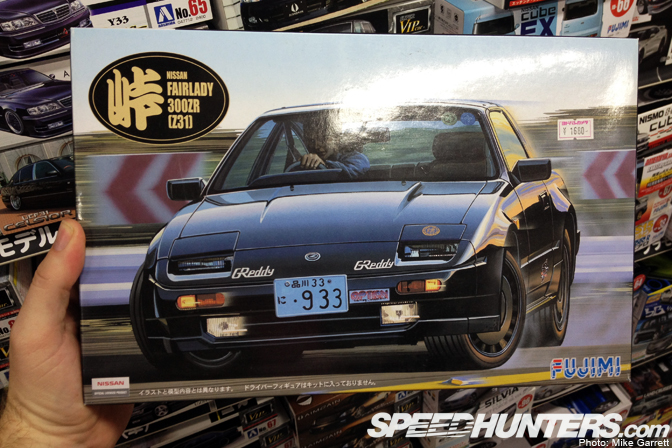 Gotta love Fujimi's "Touge" series of kits.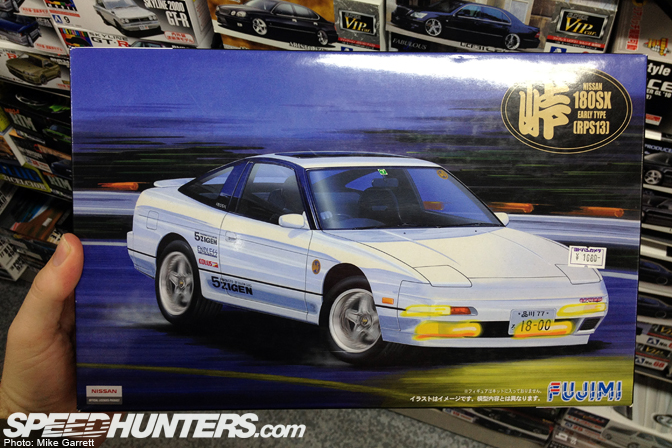 I'd say these things are worth the price for the box art alone.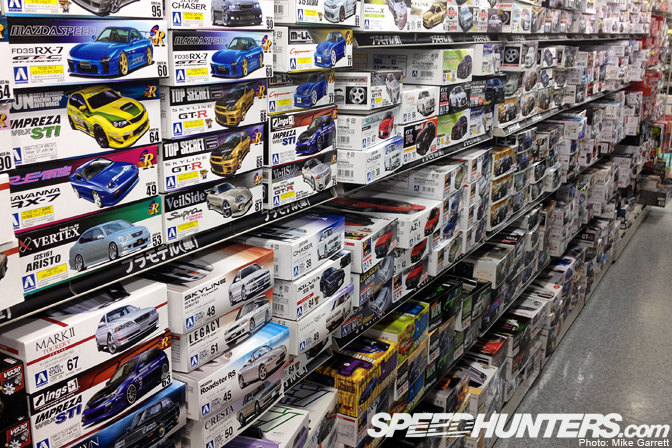 I could spend hours going over each individual kit, but if you want the full experience you'll have to pay Yodobashi a visit yourself.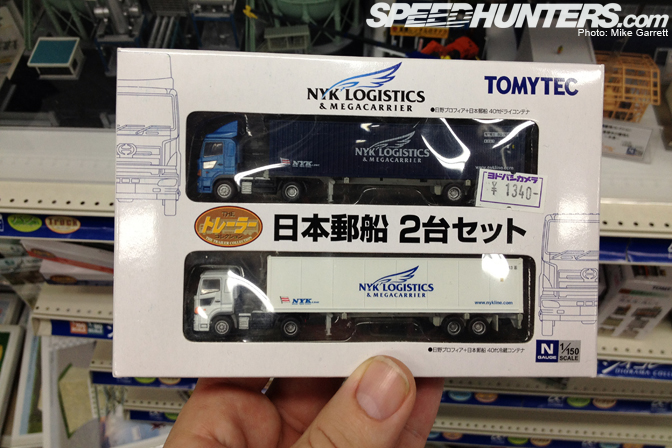 N-scale container trucks? These Tomytec rigs were designed for model railroad setups, but are detailed enough to be stand alone models if you wished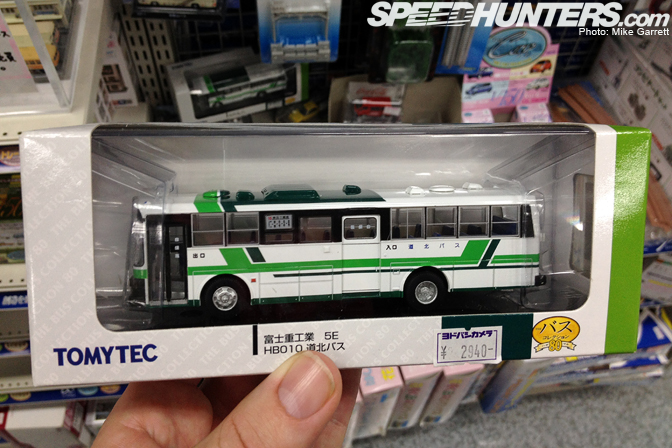 Japan's strange bus obsession continues.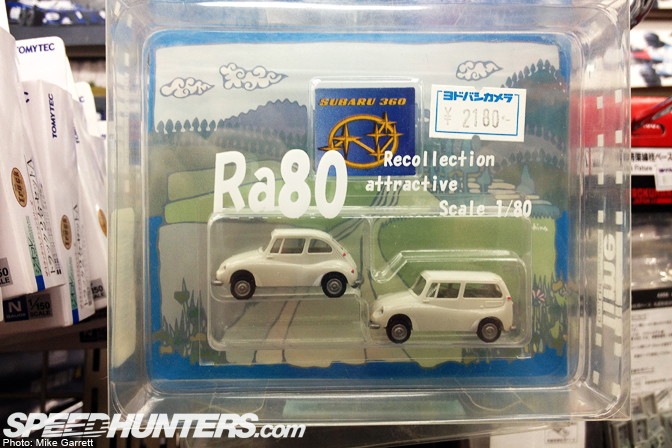 Classic Subarus recreated in 1:80 scale.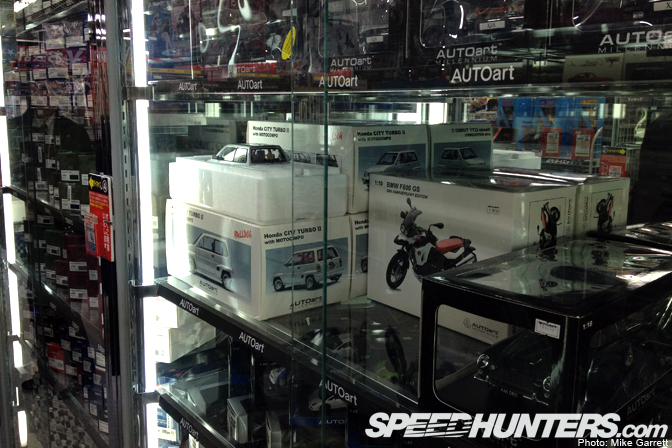 Yodobashi's hobby area also includes a big inventory of high end diecast vehicles.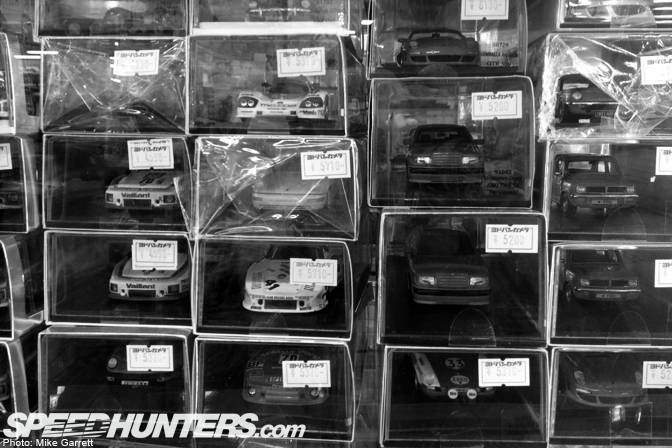 Our own Rod Chong would be drooling over these 1:43 models…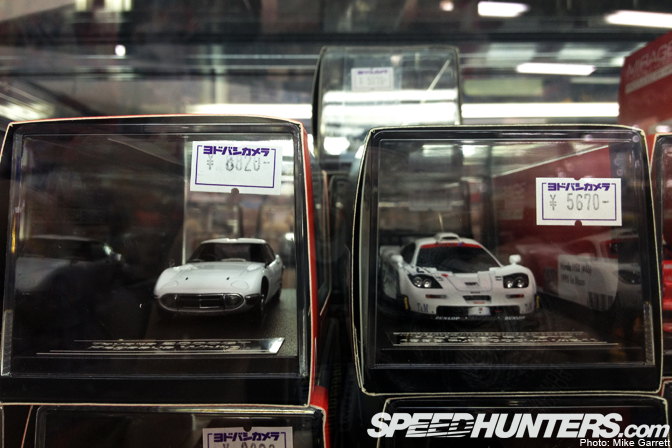 Scale legends from two different eras.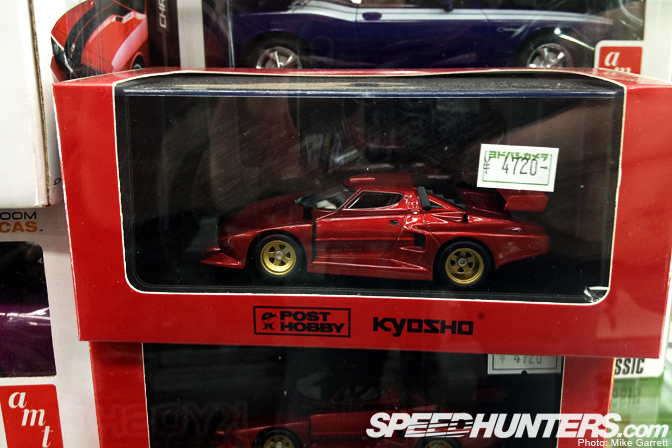 There's something for everyone at Yodobashi. Maybe you collect Supercars like this Lancia Stratos from Kyosho?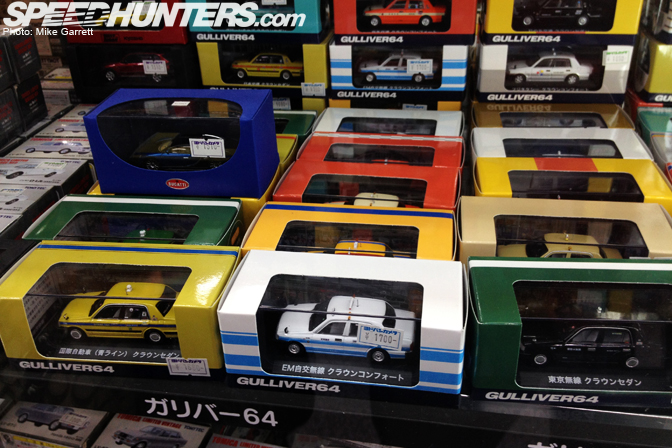 Other people want to have a complete collection of Japanese taxis I suppose.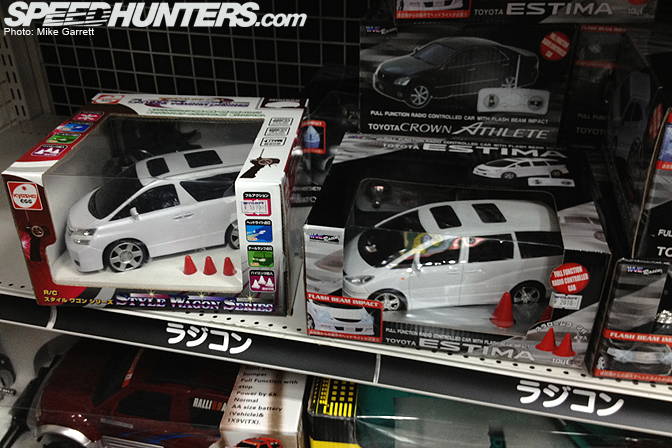 RC vehicles are also included the mix. From these cool little RC minivans…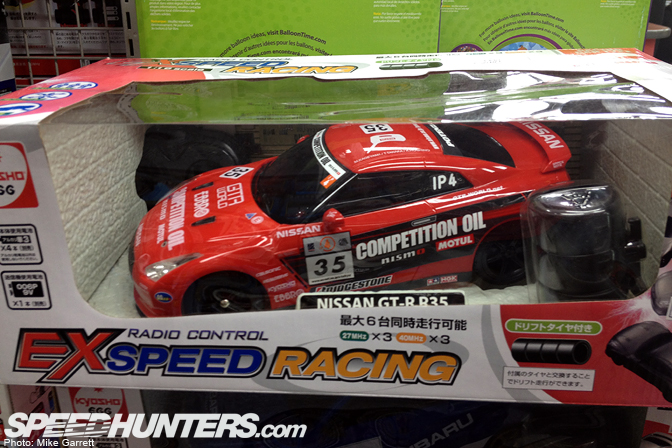 …to entry level pre-built cars…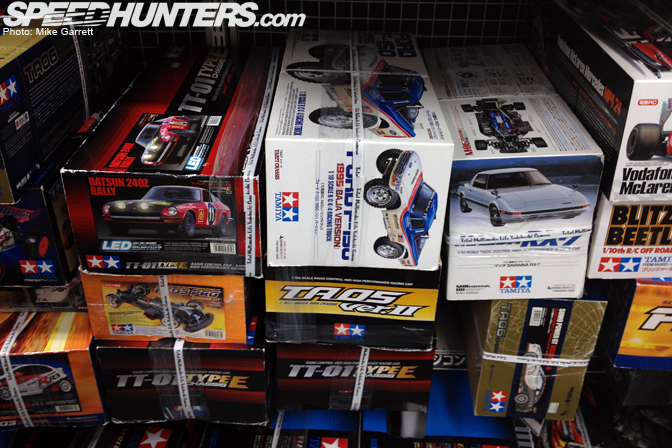 …and of course full kits from Tamiya and other big makers.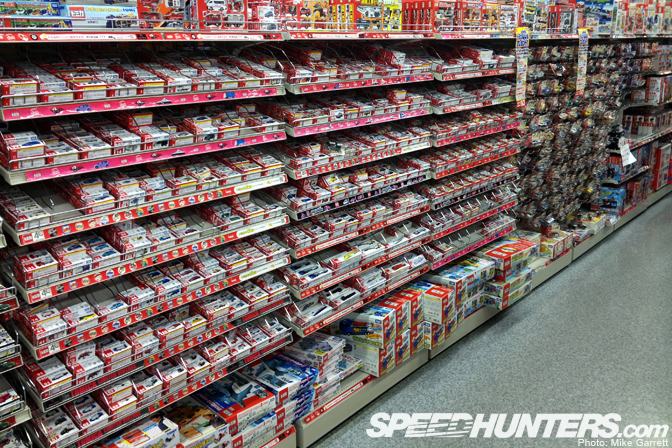 Another section of Yodobashi is dedicated to toys. Here you'll find all the Tomica products I showed in the previous posts.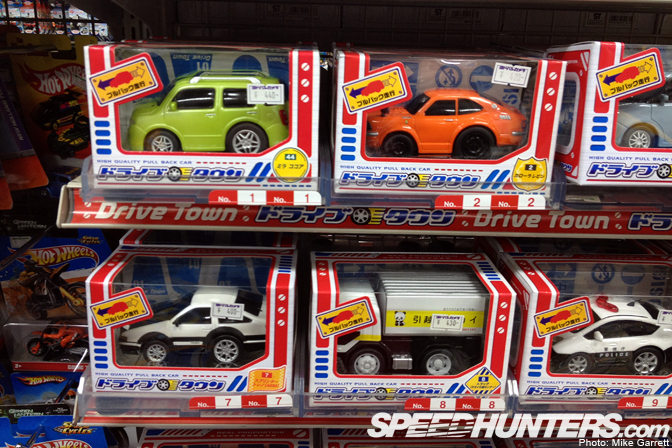 More Drive Town cars!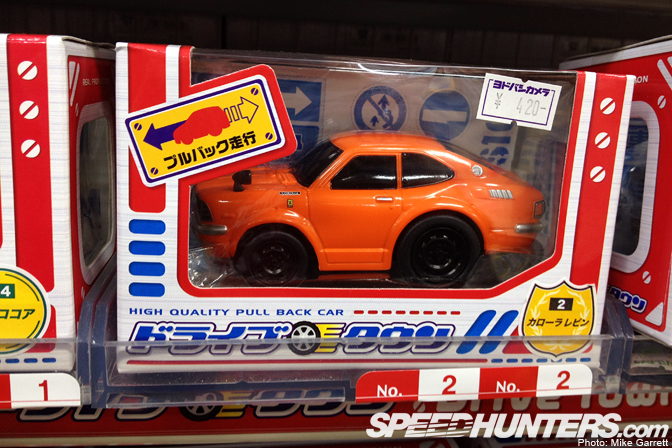 TE27 Levin anyone?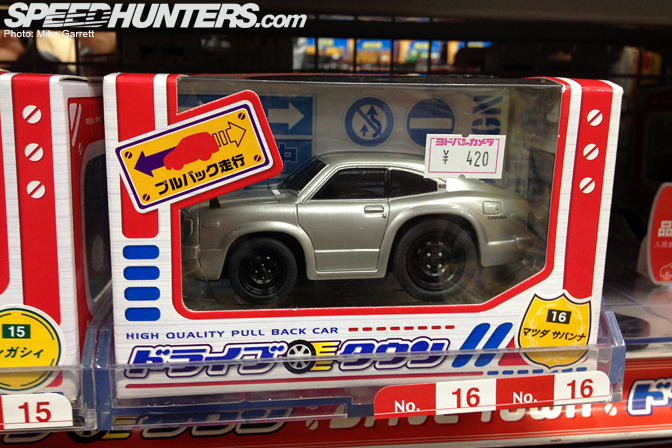 Or maybe a Mazda Savanna?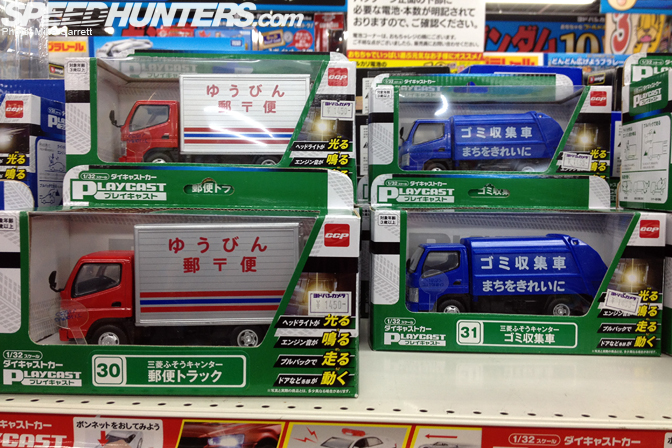 You can never have too many truck toys. These ones even have working headlights and make engine noises.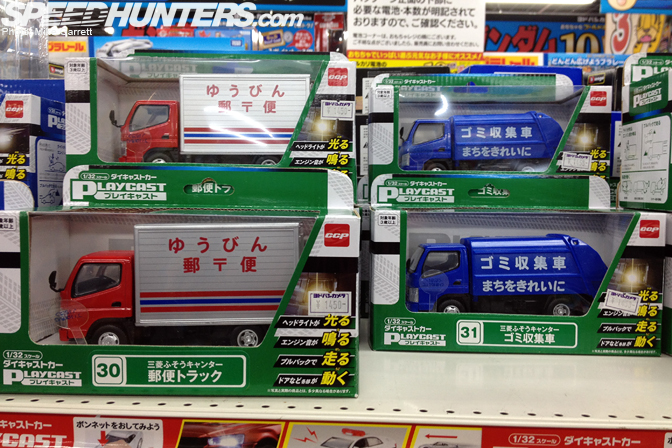 I'll wrap up with a toy you probably won't find anywhere outside of Japan – Subaru Sambar that converts to a ramen noodle stand. Who wouldn't want this?
That will do it for my visit to Yodobashi Camera. Next time I'll wrap this series up with a trip another one of Akihabara's popular hobby spots – Tam Tam.
-Mike Garrett