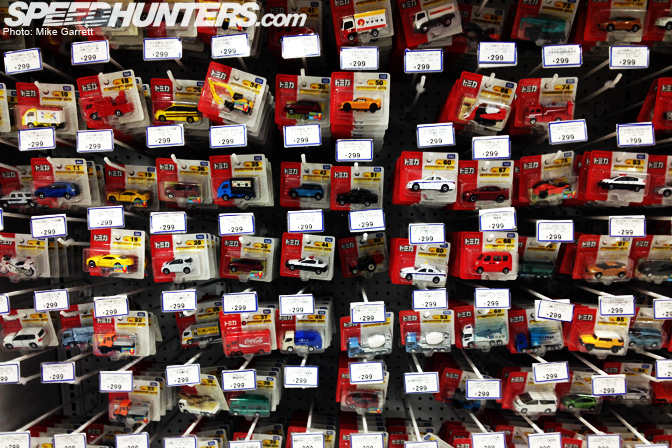 Visiting Japan is strange for me. On one hand I'm somewhat familiar with the place having lived there for a bit, but at the same time being in Japan is still very much a wondrous experience. You guys have already seen this through my carspotting exploits on the street, but my otaku nature also spreads to other areas.
For some people, visiting a toy store or hobby shop in Japan can be just as exciting as a car meet or track day. As I was geeking out over there last month, I decided it might be fun to share some of my hobby findings with you guys thanks to my trusty iPhone camera.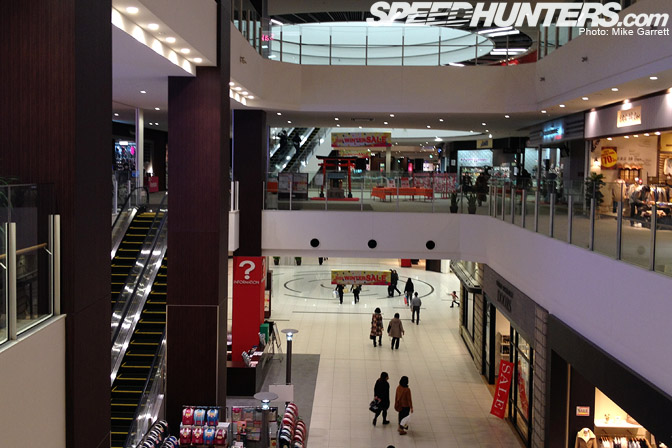 I ended up capturing quite a bit of these unique collectables during my recent trip, so I'll break things up into a few posts. I figured the typical shopping mall would be a good place to start. Unlike specialized hobby shops, this should give an idea of the things you'll find at mainstream retail stores across Japan. Keep in mind these photos were shot with a mobile phone, so please excuse the less than amazing photo quality here.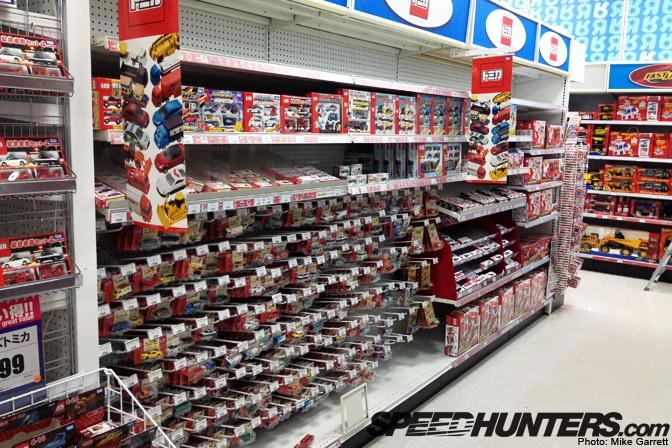 Let's begin at Toys R Us (yes they have it in Japan). Even though this is a massive chain toy store, the car section is still filled with some very interesting items – especially in the eye of someone from outside Japan.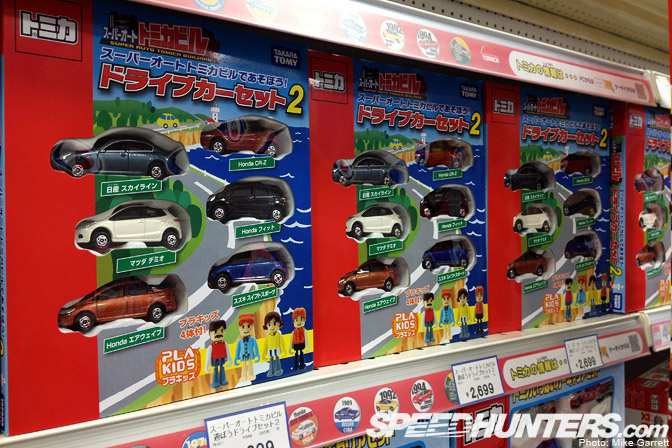 When it comes to Japanese toy cars, there's no brand bigger than Tomica. They may be designed for kids, but I can't help but be intrigued by this stuff.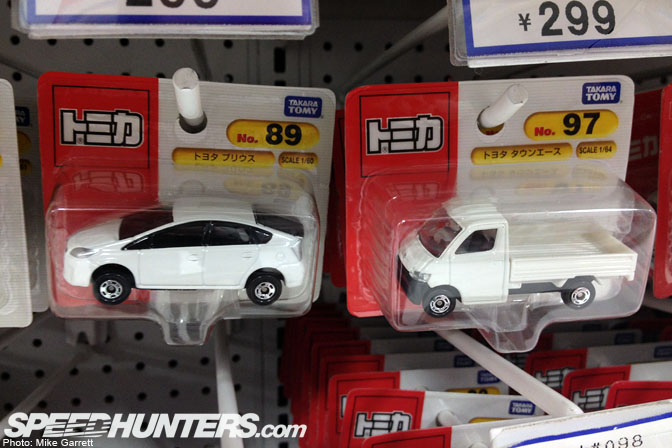 One of the things I like about Tomica's diecast products is that they're very much grounded in reality. If it's a common vehicle on Japanese roads, Tomica probably makes it. Here we see a Prius and a Toyota Townace truck for instance.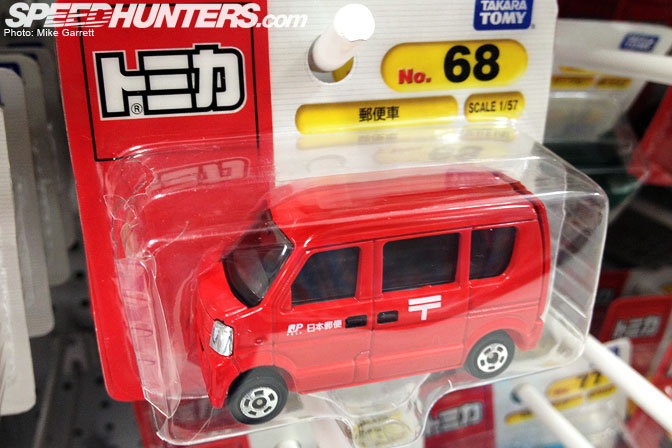 A Japanese postal delivery van. While not exotic, I think many kids enjoy playing with toy versions of the vehicles they see on a daily basis. I know that's how I was as a boy.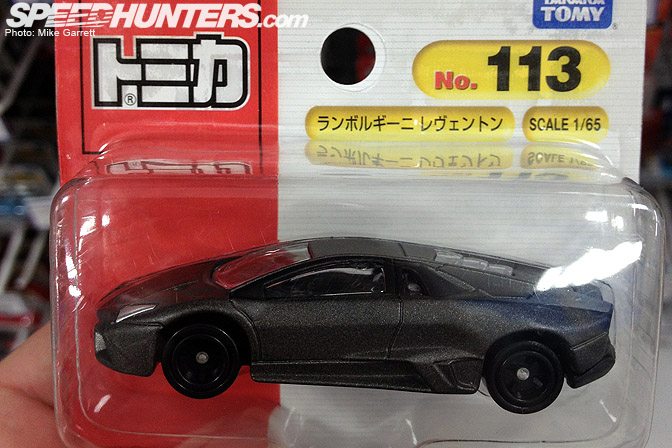 Of course kids should still have dreams too. Here's Tomica's take on the Lamborghini Reventón.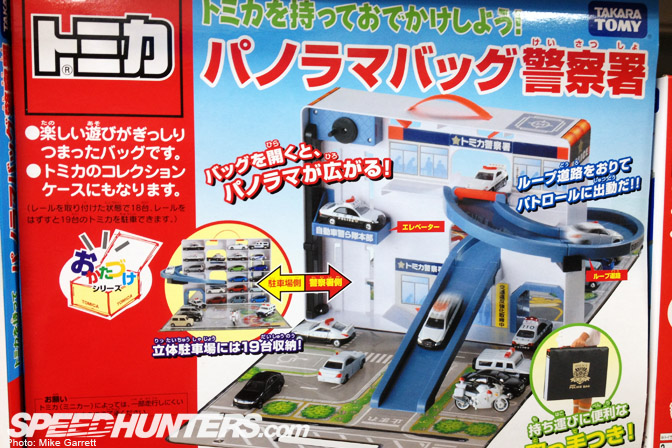 Just as impressive as Tomica's diecast vehicles are the playsets where they come alive. In this case we have a fully functioning police station.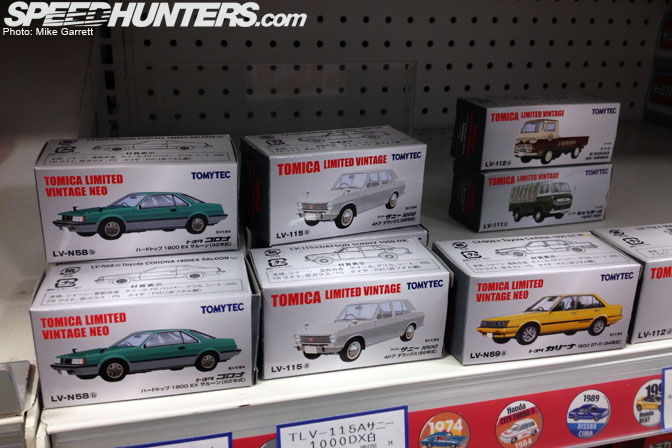 Tomica also offers lots of diecast replicas geared more toward collectors and adults. Nice selection of classic machinery from the Vintage Series right here.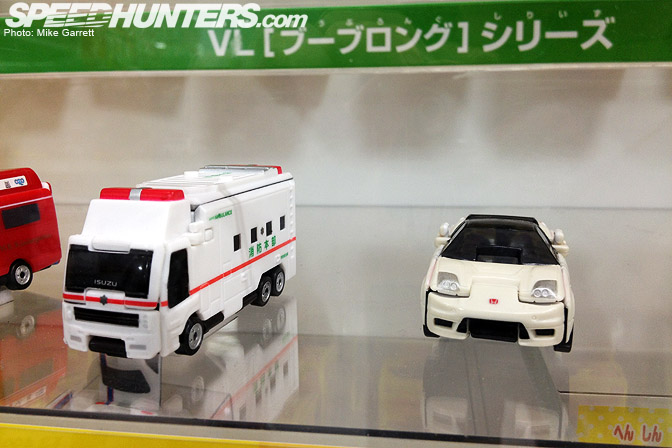 Elsewhere in Toys R Us, I spotted these cool transforming vehicles from Bandai. These aren't vehicles that become robots, these are vehicles that become other vehicles.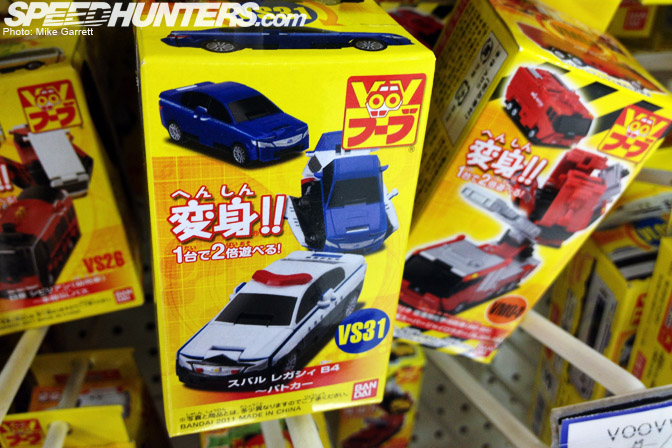 A Subaru Legacy B4 that transforms into a patrol car. Cool.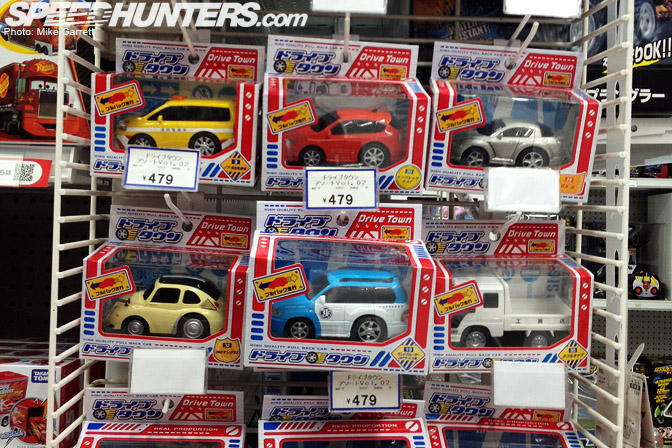 Next up, we have the "Drive Town" line of cartoonish pull-back toys based on many different Japanese models.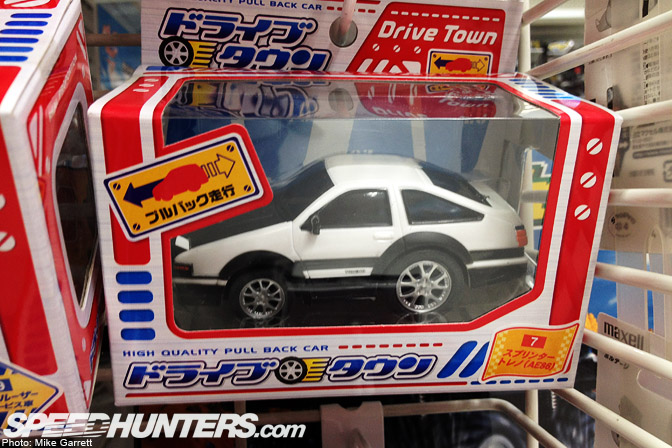 The lineup includes favorites like the AE86…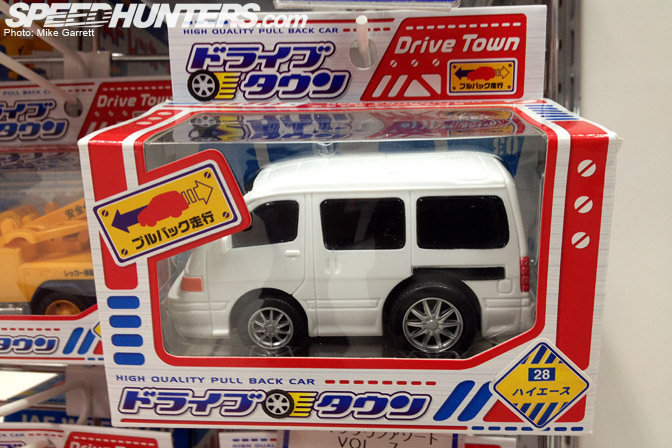 …along with more utilitarian models like the Toyota Hiace.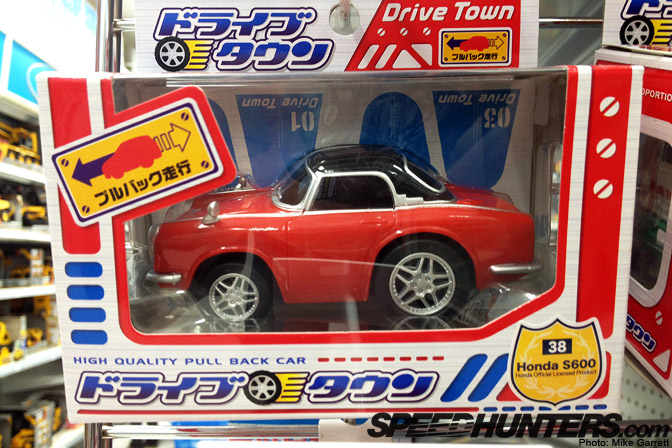 What child wouldn't want their own Honda S600?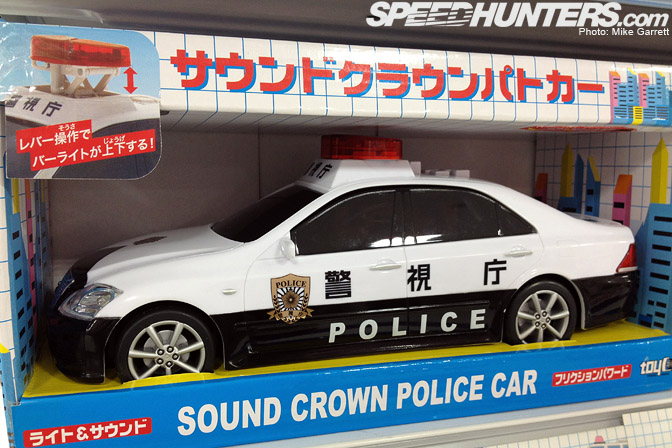 Some of the other cool stuff I found at JDM Toys R Us included this Toyota Crown patrol car. Nicely detailed for a kid's toy I'd say.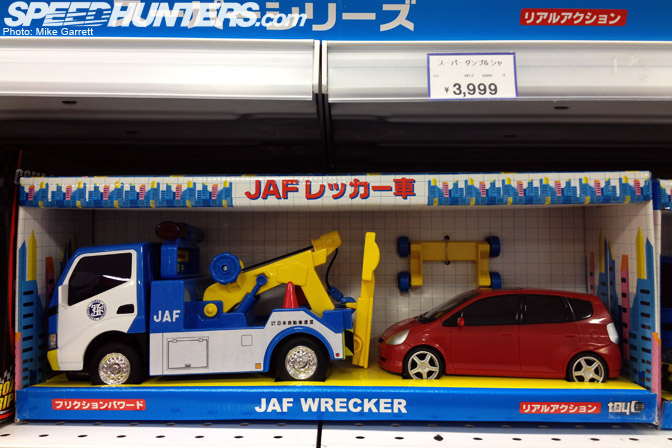 JAF tow truck set complete with a Honda Fit to haul around. I'm an adult and I want to play with this…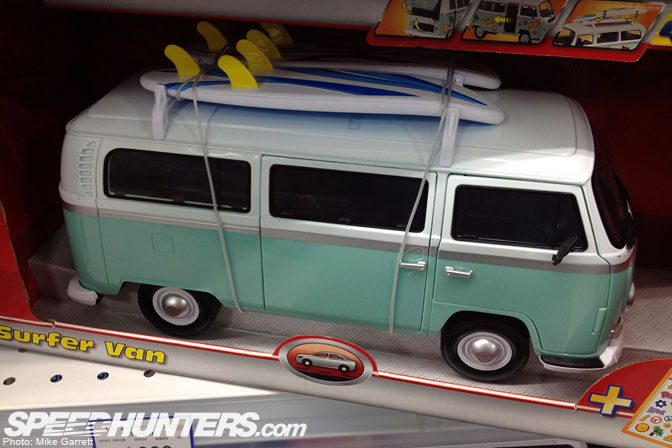 This amazing 1:14 scale VW van isn't even made by a Japanese company. Anyone know if you can get this in the USA?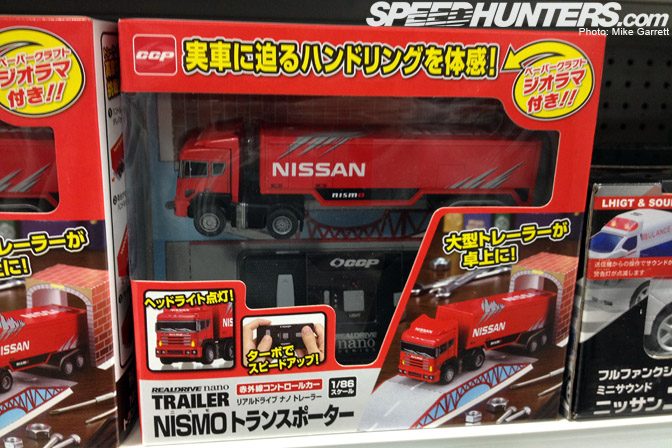 A miniature RC Nismo transporter? Absolutely.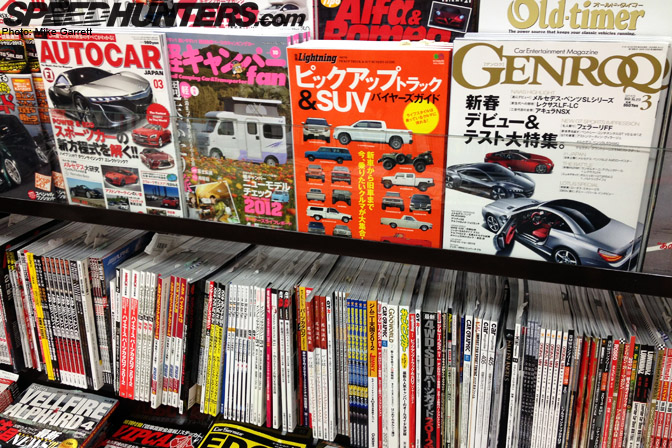 Toys R Us isn't the only place in the mall where you can geek out on car stuff – there's also the book store. There's all the great car magazines of course, but also much more than that.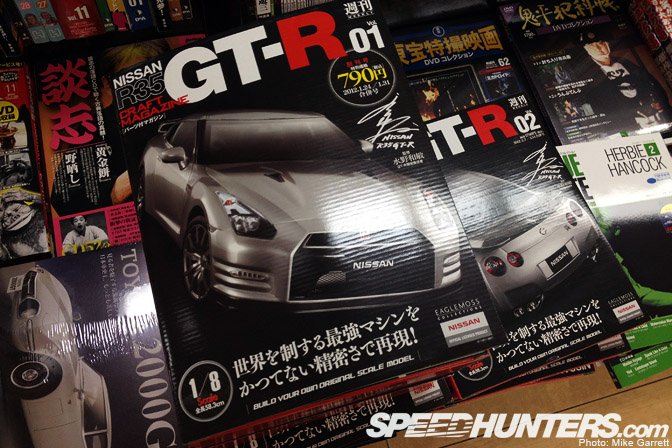 Looking to build your own 1:8 scale Nissan GT-R? You can do just that thanks to these weekly releases from Eagle Moss. These can be found on the magazine rack at almost any bookstore.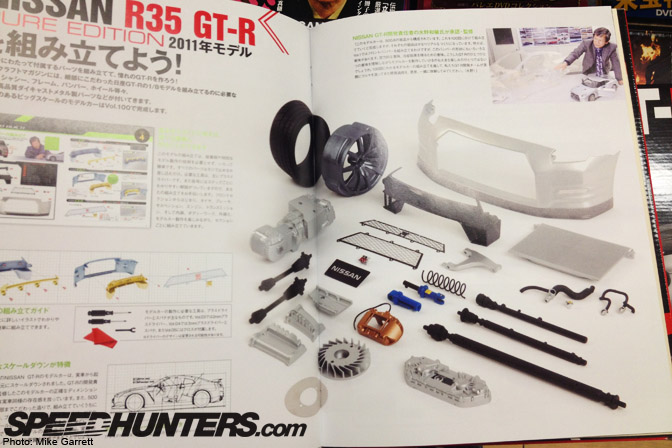 The idea is to collect different parts with each new volume, and slowly assemble them into one highly detailed (and gigantic) replica of a 2011 GT-R.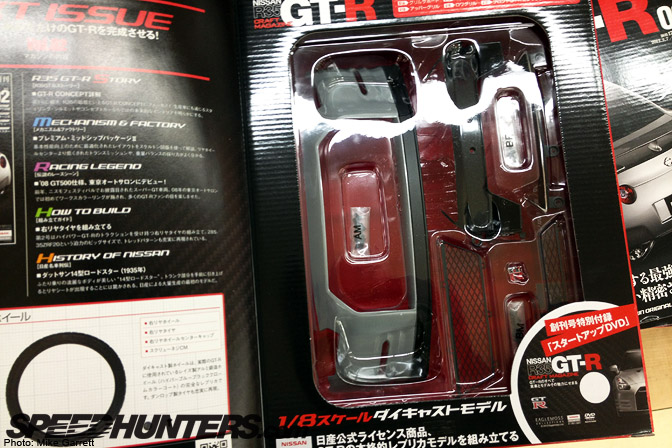 One issue includes just the front bumper for example…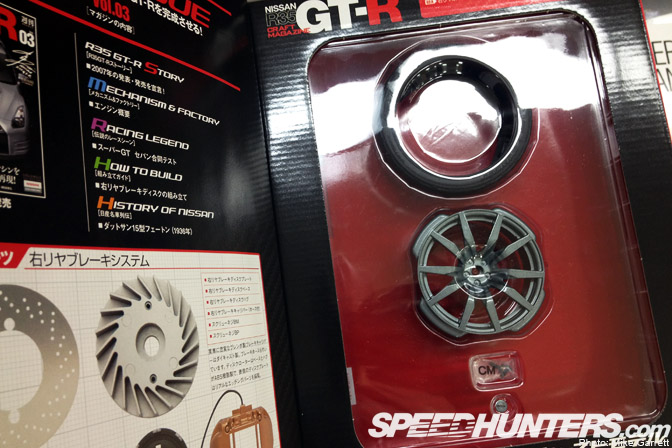 …while another includes a single wheel and tire.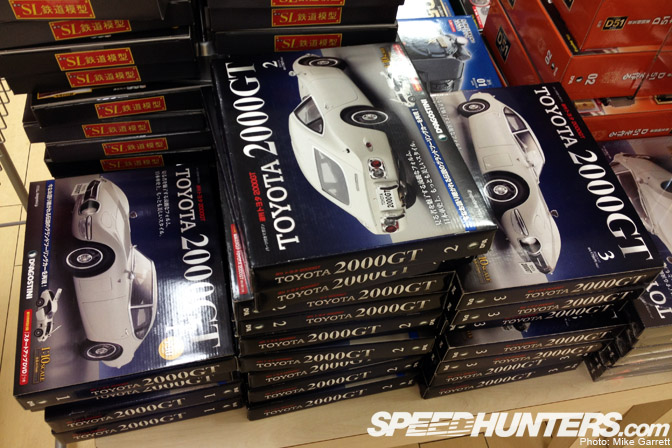 If the high tech GT-R isn't your thing, you might enjoy the 1:10 scale Toyota 2000GT series from DeAgostini.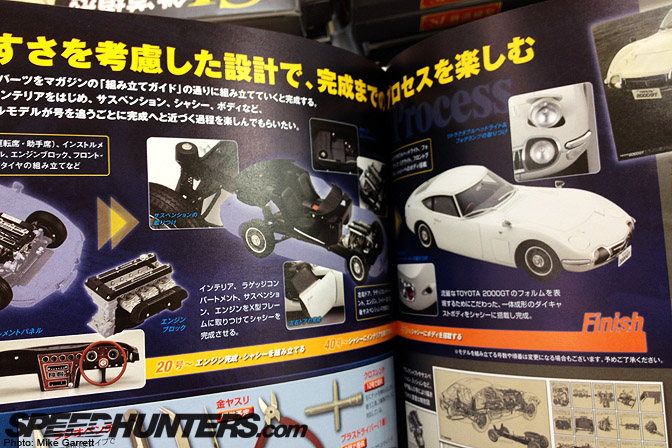 Just like the GT-R, the goal is to construct your own highly detailed replica of Toyota's iconic sports car.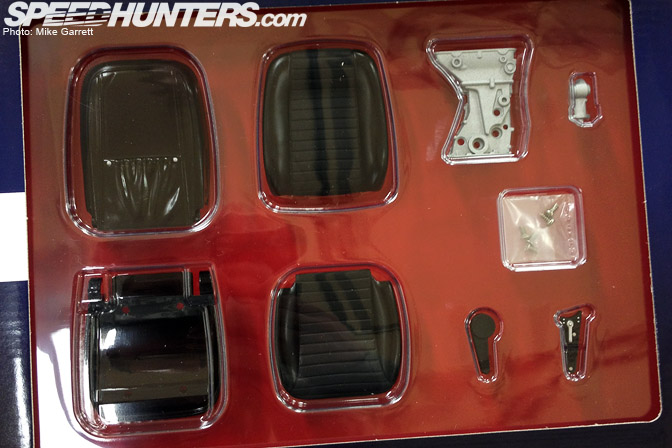 It takes some serious dedication to complete the project, as the parts are spread over 65 separate issues. This example includes the parts to build a seat, plus the front of the engine block.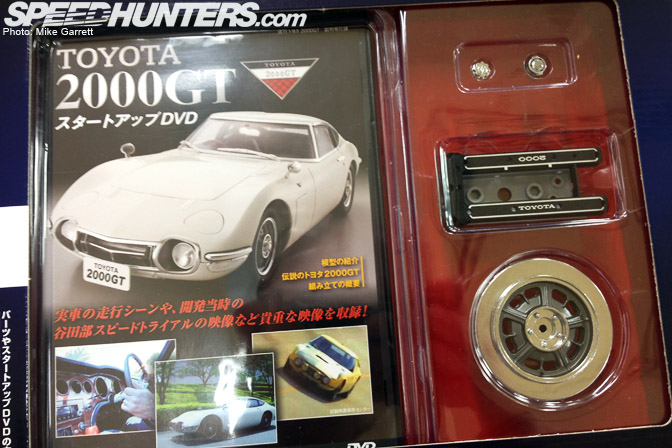 Another includes a single wheel and the cam cover. Looking at the individual parts should give you an idea of just how detailed this thing is. Each issue also includes a small book with information on the car, or in this case a DVD. It's got be an expensive and time-consuming process to finish one of these, but I imagine it's very fun.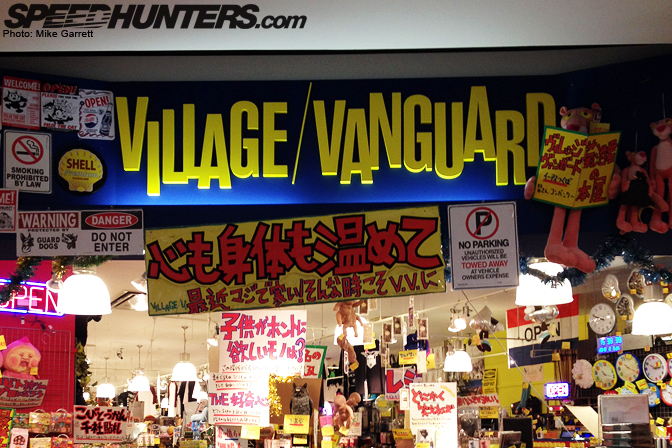 One more stop before wrapping up at the mall – Village Vanguard. This chain store is literally packed with all manner of collectables, books, music, accessories, and other strange things. It's really hard to define.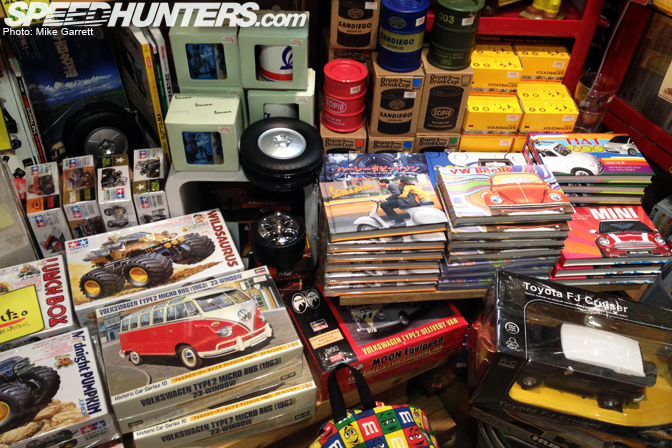 Each store usually has a small section dedicated to automotive and motorcycle goods. Books, models, comics, t-shirts, and that sort of thing.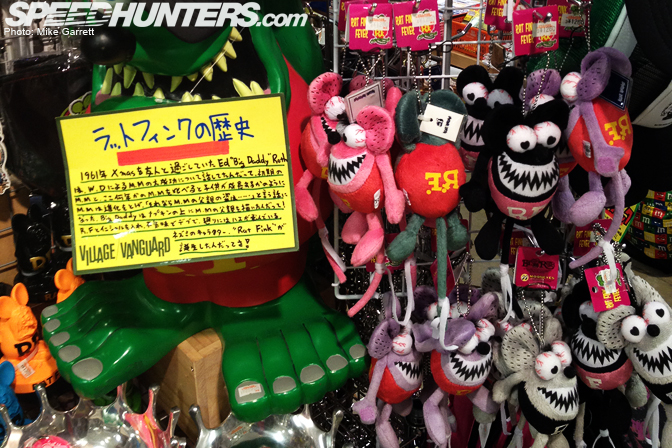 What I found most impressive was the amount of Rat Fink goods available here. Ed "Big Daddy" Roth's iconic character is big in Japan – not just among Kustom Kulture fans but among the general public itself.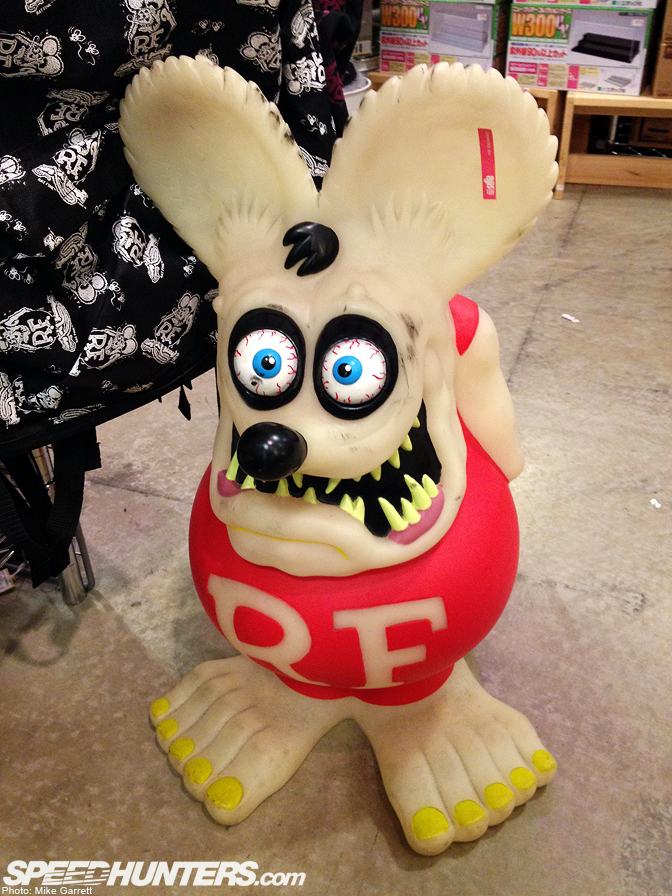 That will do it for my trip to the mall, but there's plenty more collectable content from Japan on the way – including a visit to one of Tokyo's best hobby shops.
-Mike Garrett