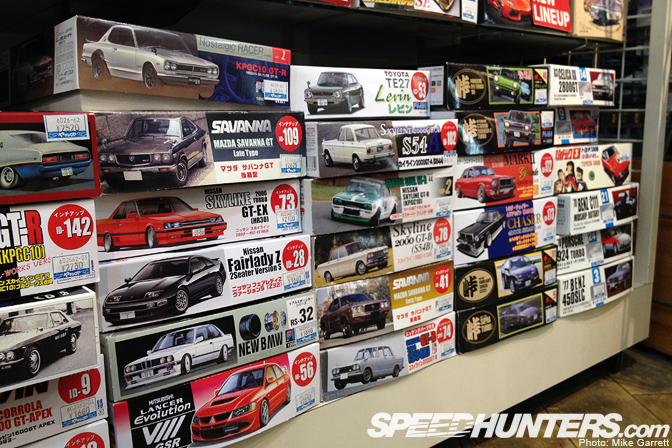 I'm hoping you guys are enjoying my little journey into Japan's hobby and toy scene. Even if you don't consider yourself at JDM maniac, the passion that the Japanese have for this stuff is very universally respectable. This doesn't apply just to scale cars, but to robots, trains, monster figures, and just about everything else. The country is an absolute paradise for hobbies.
Continuing where I left off last time, I'll use this post to share some of my finds from a few different stores in Tokyo and Osaka.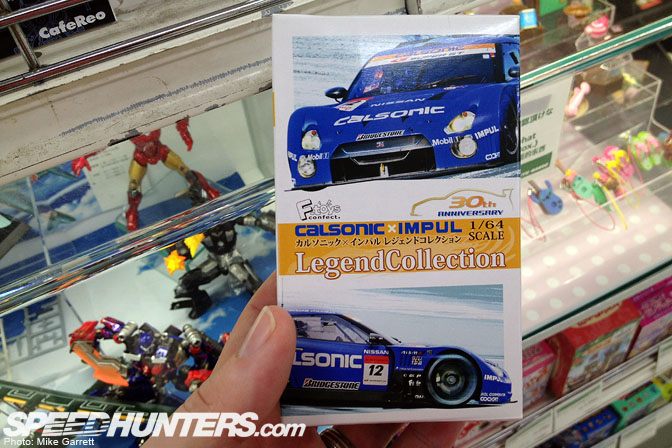 Tokyu Hands is one of Japan's most well known "lifestyle" stores. While in the hobby section of the Shinjuku branch I found this series featuring 1:64 scale Calsonic race cars.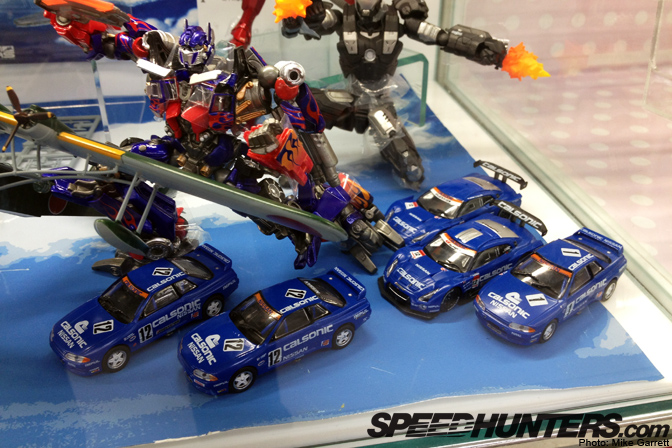 Both the Super GT GT-R and the Group A R32 are represented in the lineup.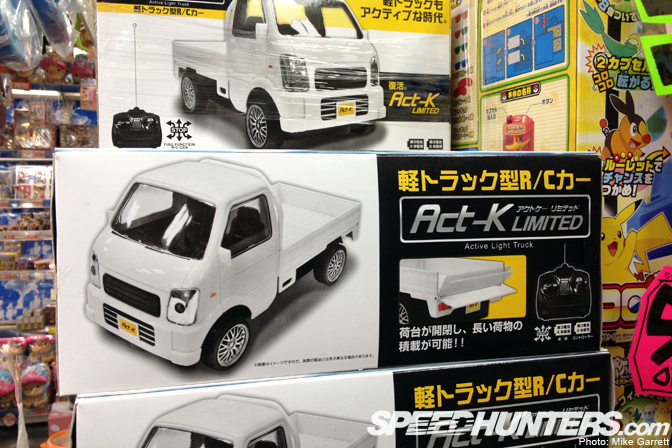 Looking for something uniquely Japanese? How about an RC kei truck? This was found at a Don Quijote store in Osaka.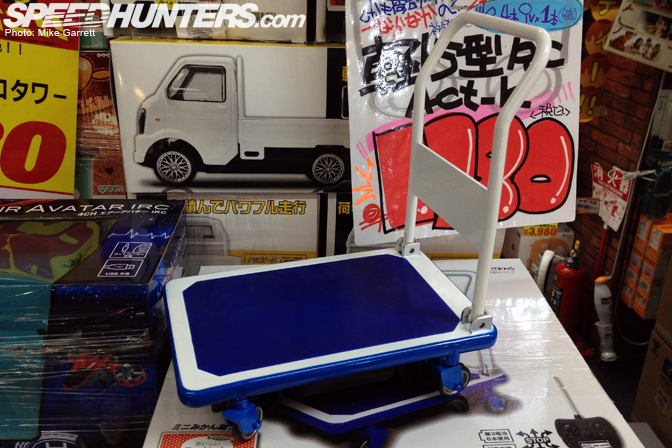 A radio control hand dolly? Strange, but I suppose you could put it to work hauling things around the house while you lay on the couch…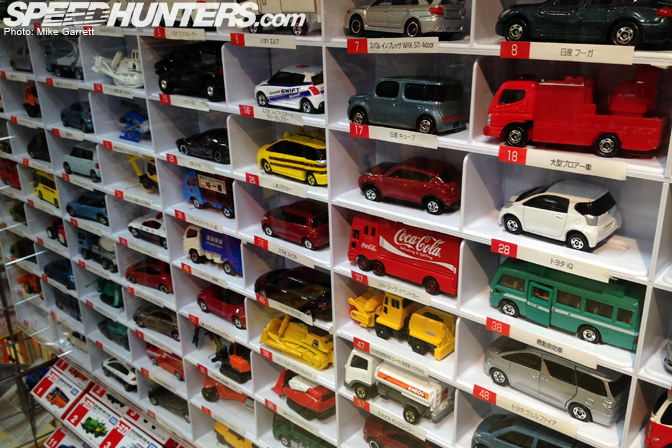 Just outside of Ueno Station in Tokyo you'll find the seven-story Yamashiroya toy store. It's a fine place to get your Tomica fix, or to pick up a variety of other car collectables and scale models.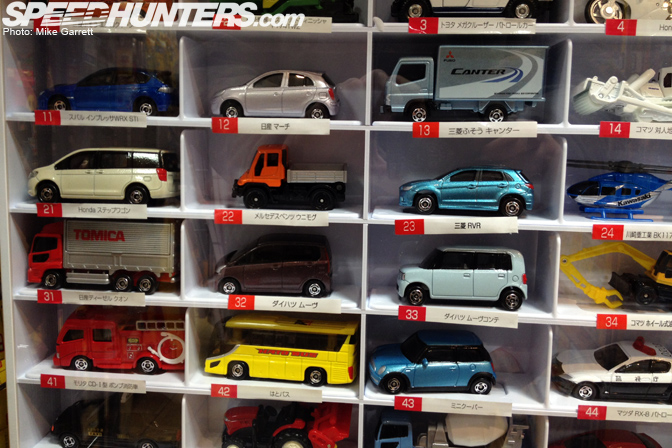 Can anyone spot their car among this bunch?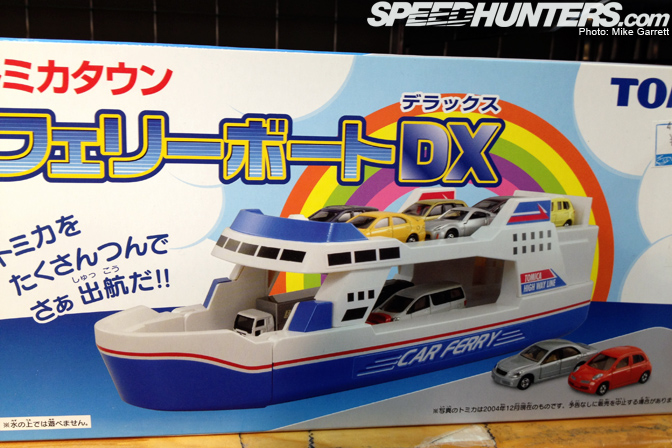 I'm not sure if this Tomica car ferry is seaworthy or not. I'd like to load it with cars and test it out in the bathtub or swimming pool.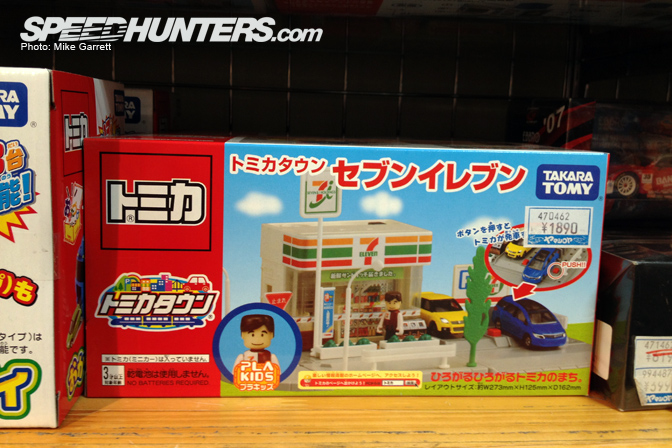 Thanks to Tomica, kids (or strange adults) can create an entire miniature city to cruise their diecast cars around. Need a rice ball or can of Boss Coffee? Drop by the Tomica Town Seven Eleven.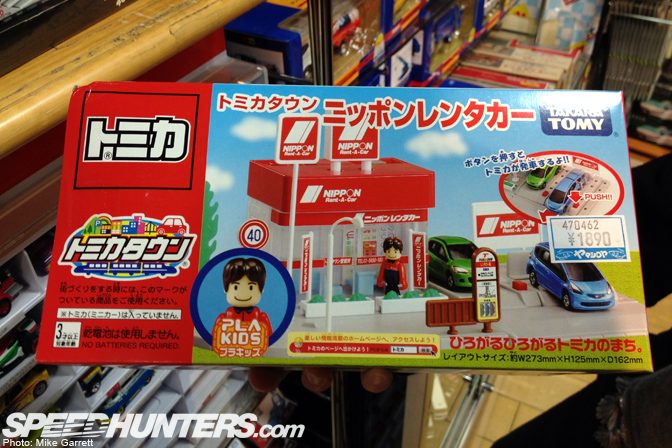 Want to rent a Honda Fit or Mazda Demio? Nippon Rent-A-Car has you covered.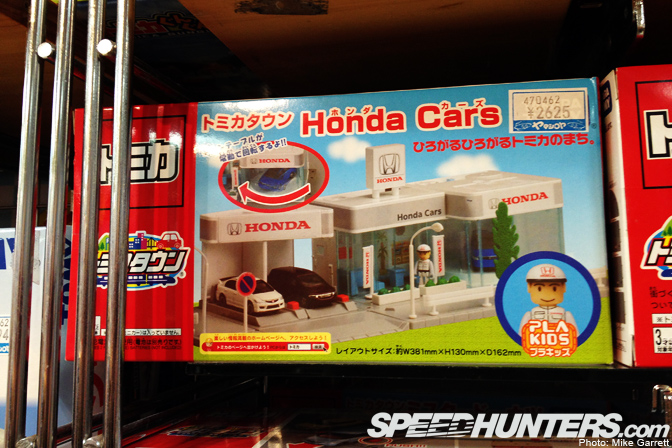 Want to buy a CIvic Type-R? There's the Honda dealership with a rotating display floor.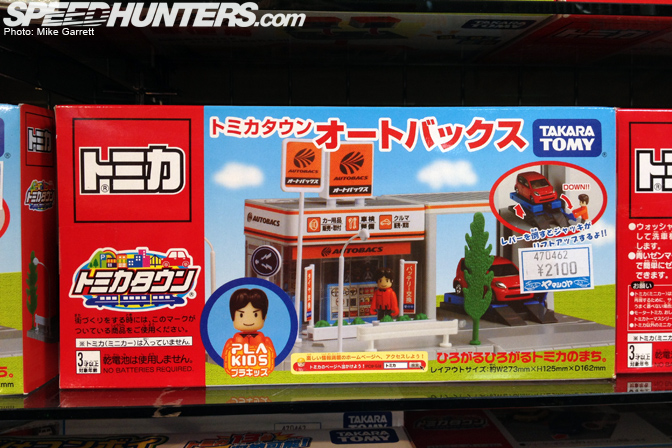 They even have an Autobacs store complete with a working car lift. I can't speak for other countries, but I know US toymakers don't really offer this sort of thing today. I would have gone crazy for these kind of things when I was a kid.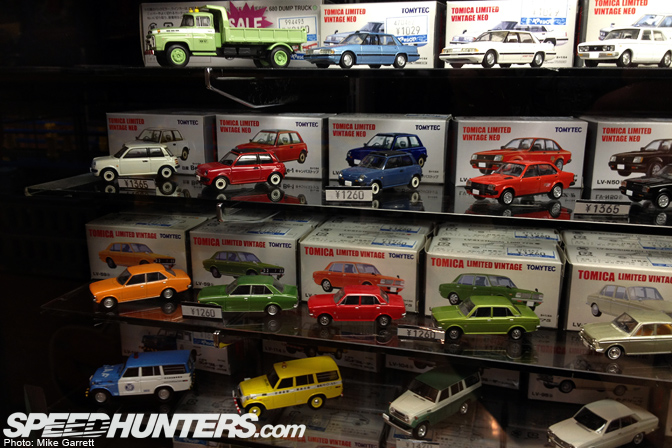 More vehicles from the Tomica Vintage collection, with models ranging from the '50s to the early '90s.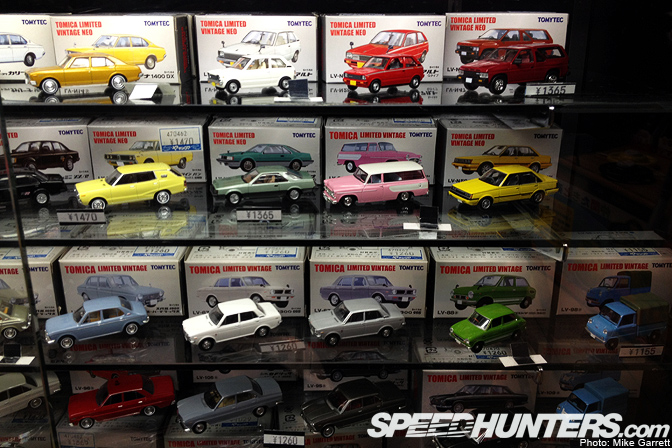 The detail on these things is incredible for their size.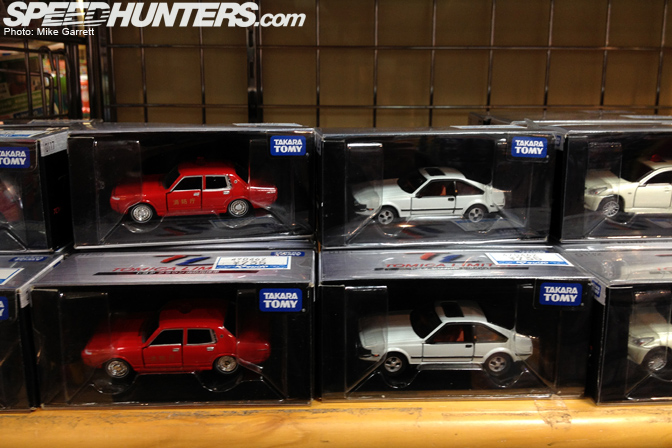 Celica XX or Crown? Hmmm.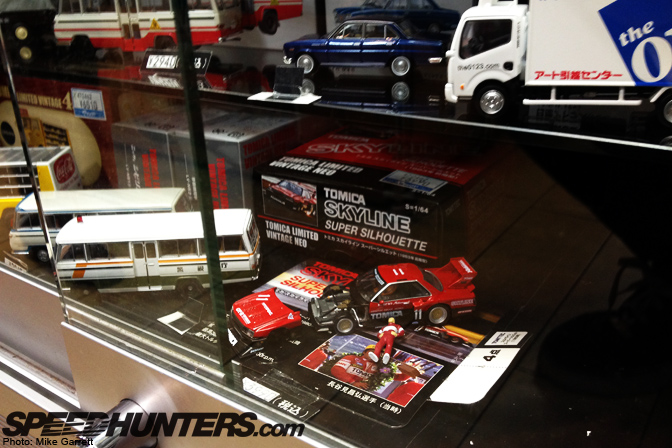 It gets even better though. This version of the Tomica DR30 Super Silhouette has to be one of the most detailed 1:64 cars ever. It even includes a scale version of its famous driver, Masahiro Hasemi.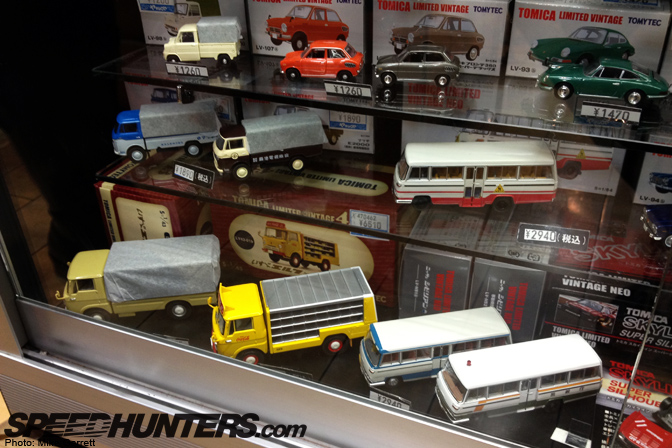 The Tomica Vintage line also includes classic commercial vehicles like delivery trucks and buses.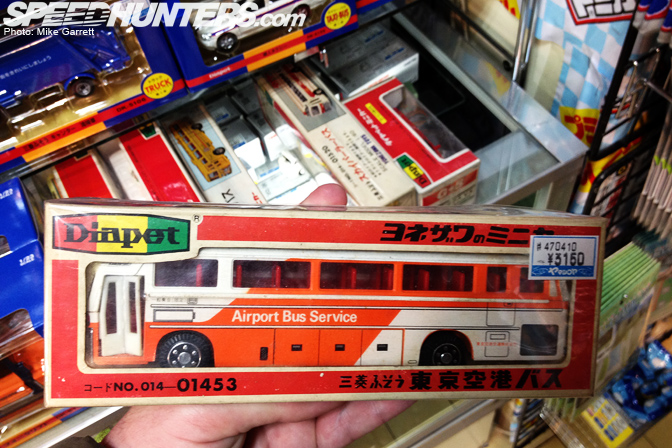 It seems that buses actually have quite a following in Japan. Besides these diecast models and toys, there also a few magazines dedicated to them. Anyone up for Bushunters.com?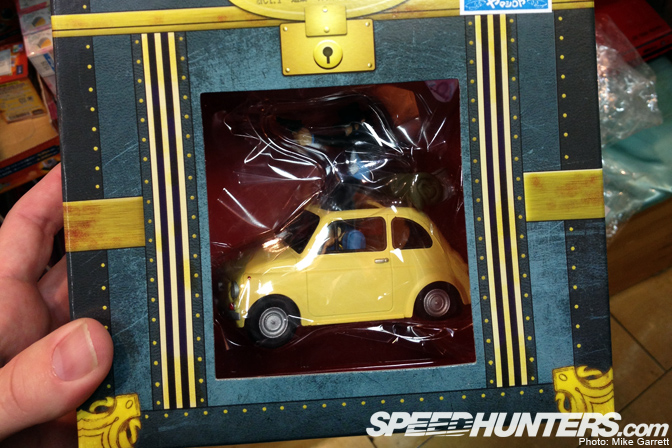 Over the anime goods section I found this cool model of Lupin the Third's Fiat 500.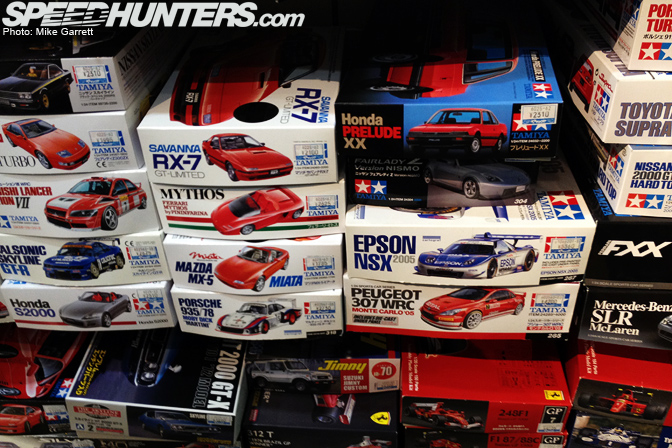 Yamashiroya also stocks a decent selection of plastic model kits from Japan's top makers.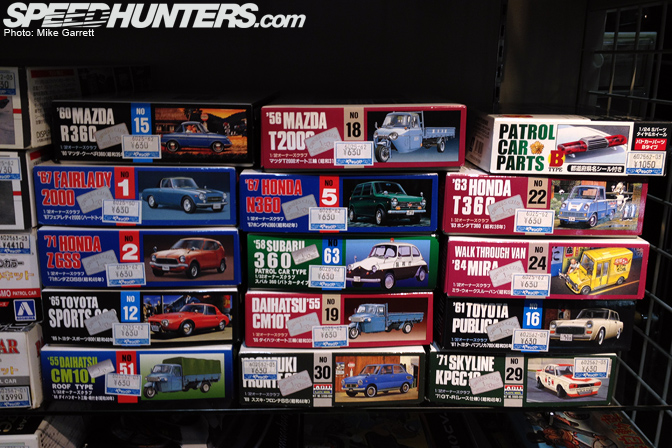 Based on my observations, classic cars seemed to make up a huge part of the model selection. No complaints here.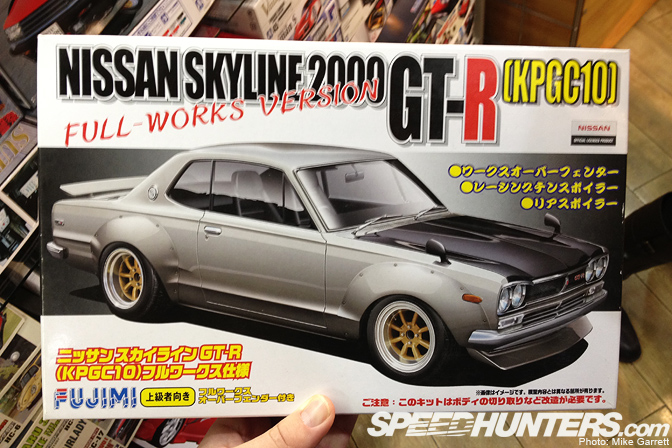 Amazing works style Hakosuka GT-R kit from Fujimi.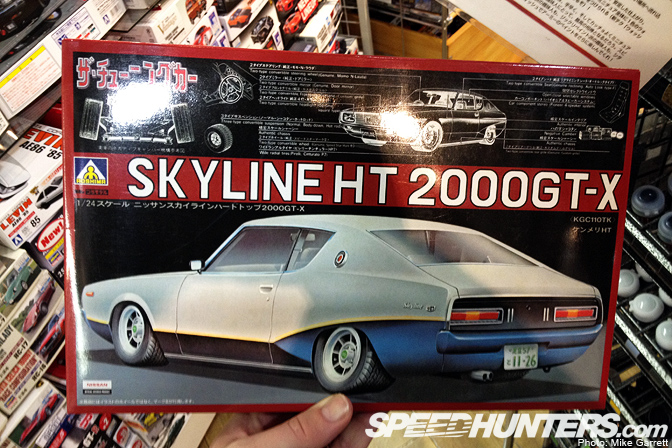 Aoshima's Kenmeri 2000GT-X kit can be built with copious amounts of negative camber.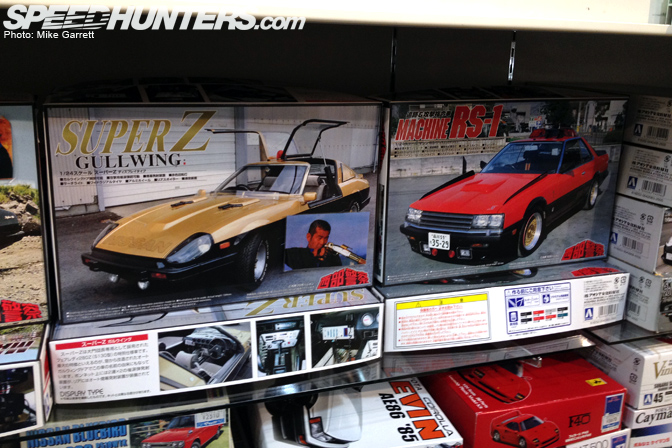 Seibu Keisatsu kits are sure to be popular among classic car fans and the generation of people who grew up watching the show on TV.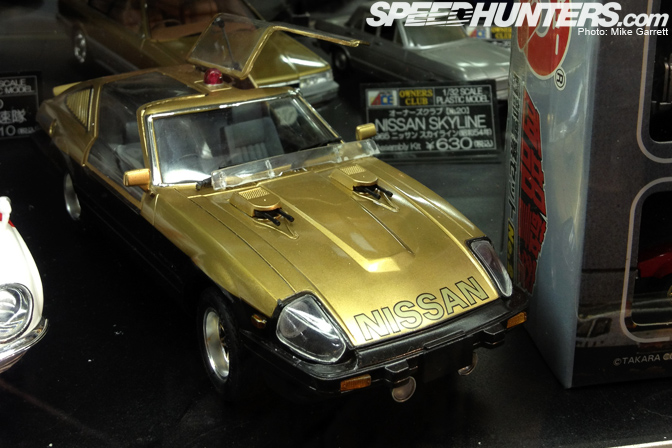 The completed version of the Super Z with gull-wing doors, machine guns, and not so subtle Nissan branding.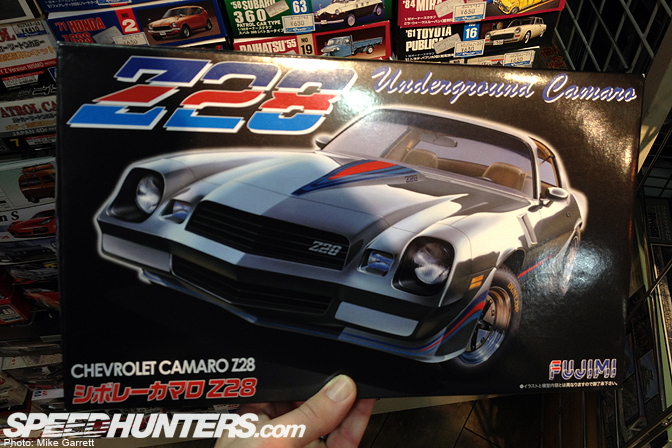 Fujimi's "Underground" Camaro Z/28. So boss.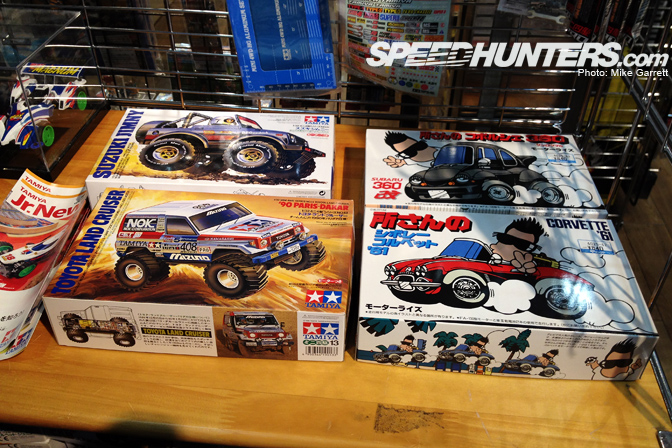 I quite liked these scaled down model kits.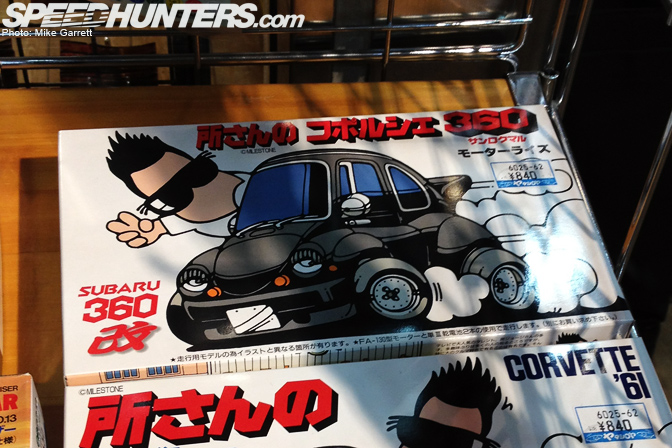 Remember Tokoro-san's customized Subaru 360 I spotted at this year's JCCA New Year Meeting? There it is in plastic model form.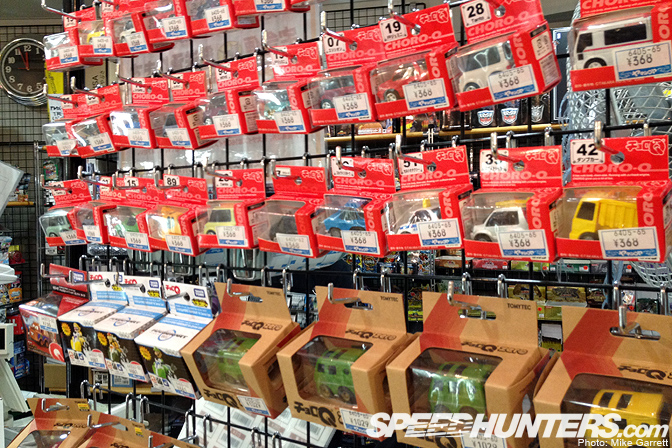 I couldn't leave out Choro-Q, could I?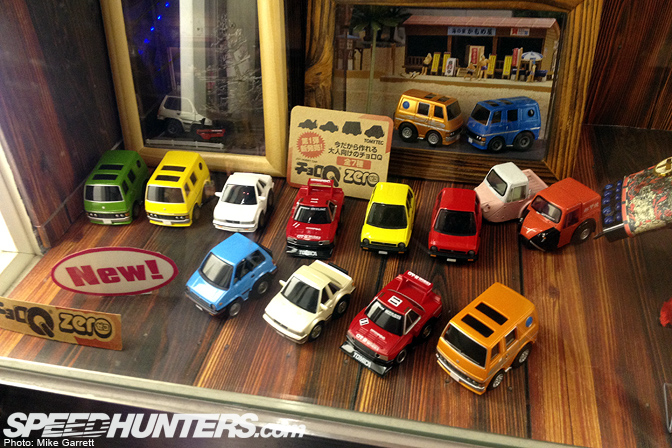 Like Tomica, Choro-Q has been adding lots of vintage models its collection. Japan certainly appreciates the classics.
Time to wrap up here. I'll be back next time with some investigation of the mind-blowing Yodobashi store in Akihabara.
-Mike Garrett