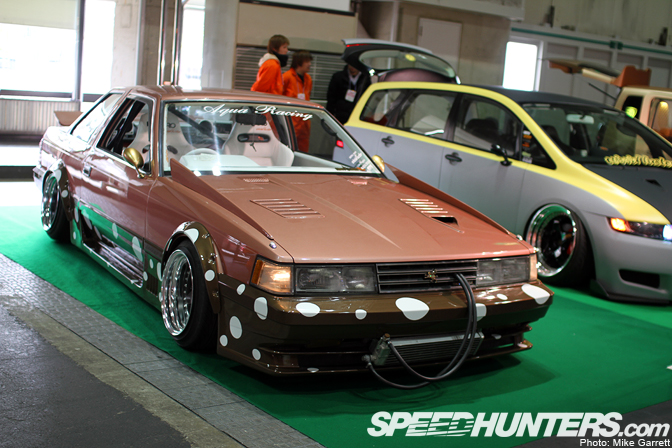 Whether you call it kyusha, bosozoku, kaido racer, or anything else – there's nothing quite like customized Japanese street machines from the '70s and '80s. Representing this scene at Osaka Auto Messe was this Z10 Soarer built by Body Shop Vivid Luster.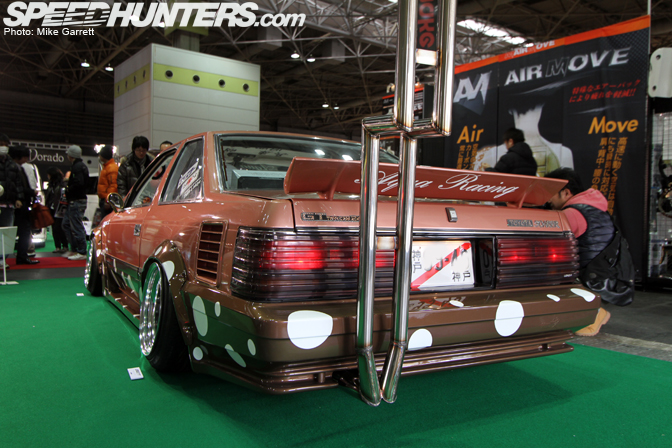 The Soarer has everything that you'd expect to see on a proper Showa era street cruiser. Is it subtle? Absolutely not. Is it cool? I'd say so. Walking around the car, you can spot some of the one-off work involved. That duct on the left side for example? It was adapted from an AW11 MR2.
What really made this Soarer stand out to me were the details and the overall quality of the build. Even with all the crazy custom work, there was nothing that looked sloppy or didn't fit the overall theme of the car.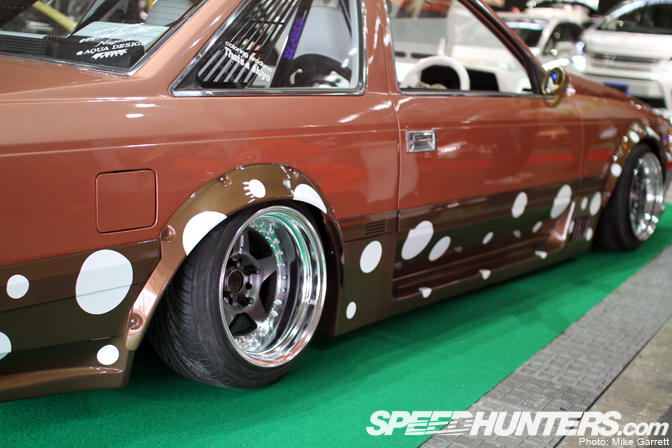 "Stance" is massively important on this type of car, and this one dumped properly over a set of Work Meister CR01s. I'm guessing the polka dots are an homage to Shakotan Boogie.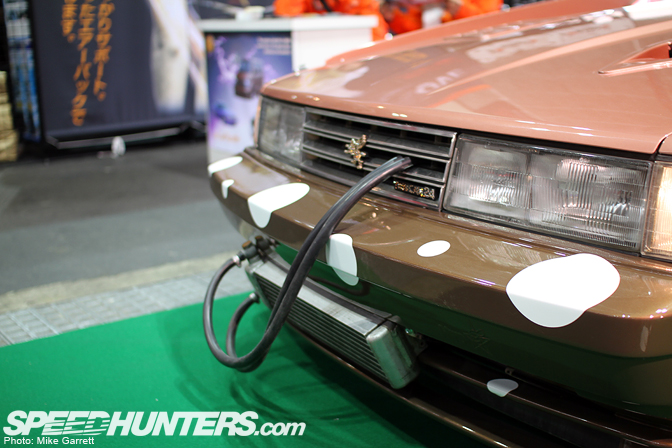 External oil cooler is a must.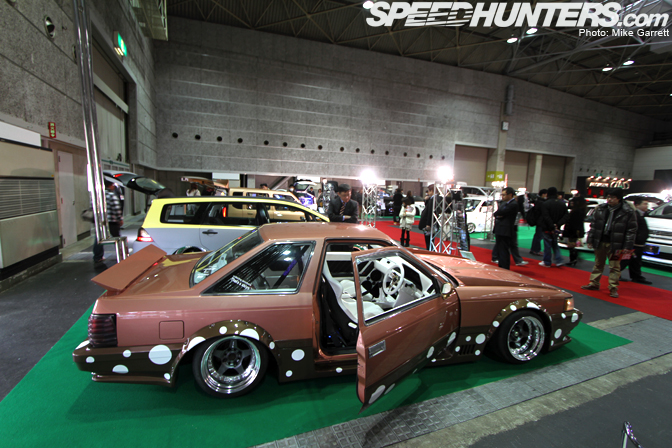 The most outrageous element of the car had to be its takeyari pipes. This photo was shot from the widest setting on my lens, yet it still wasn't near enough to fit them in the frame. They had to be close to 20 feet tall.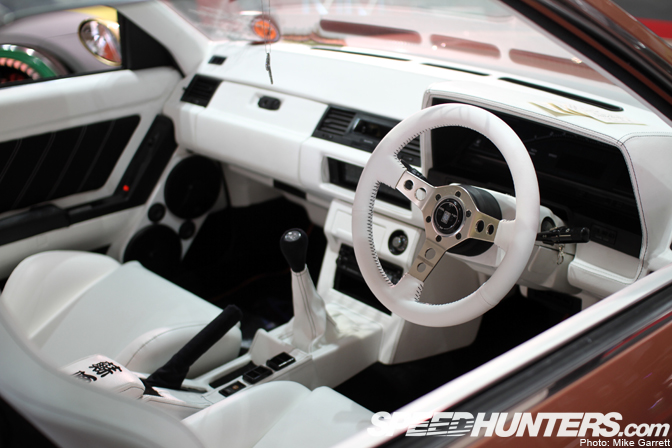 The interior featured custom white upholstery with Recaro seats and a bevy of period correct audio equipment. As with the rest of the car, the inside was spotless.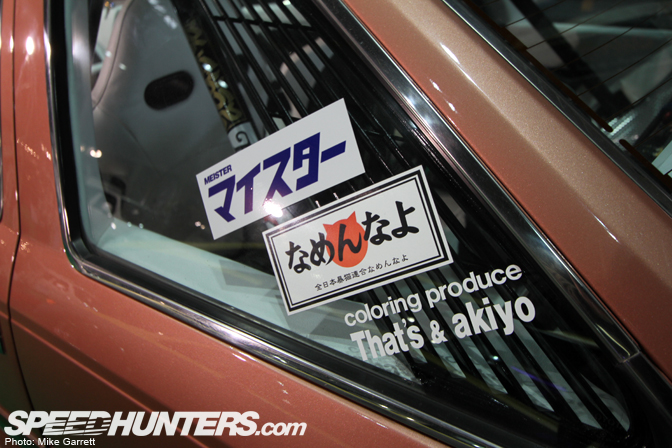 Namennayo!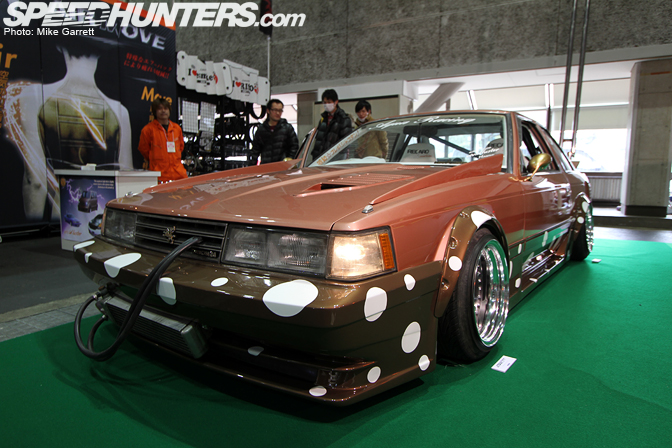 All in all, it's one of the most complete Z10 Soarers I've ever seen – and a shining example of Japan's traditional and outrageous street car style.
Now, let's cruise all night.
-Mike Garrett