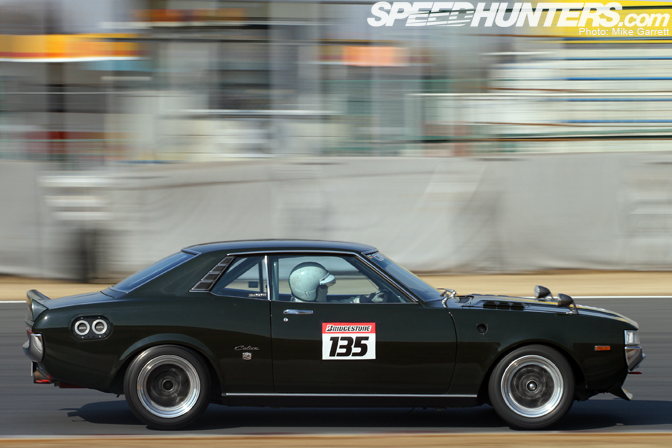 The world's best? That's a lofty title to give to any car, let alone a popular model like the Toyota Celica.
I stumbled across this RA21 "Daruma" Celica at last month's GTCC race and I have to say it's one of the most impressive privately owned cars I've ever seen. Considering what my job is, that's saying a lot. Let's take a look at this machine and see if you agree with my bold claim.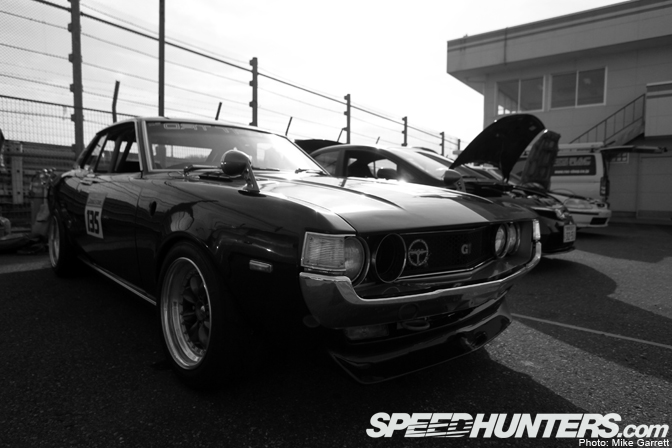 It's cool to see any vintage car being used at the circuit, and at first glance I assumed this was a typical weekend track toy. You know the type – a set of side draft carbs, suspension, wheels, and a few other tidbits. The kind of car that's built more for nostalgic kicks than for fast lap times.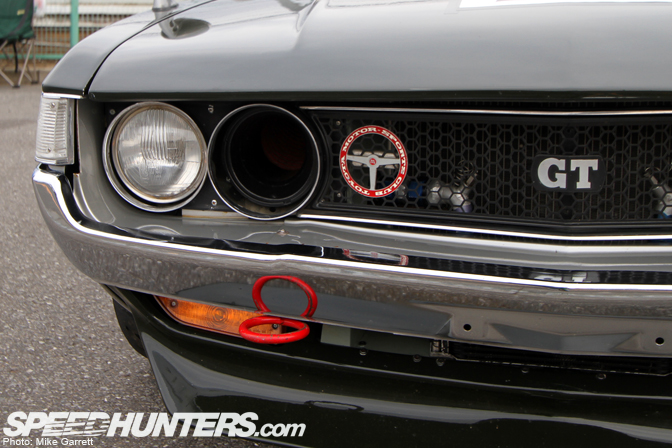 But as I looked over the Celica more closely, I began to pick up hints that this was a slightly more serious machine.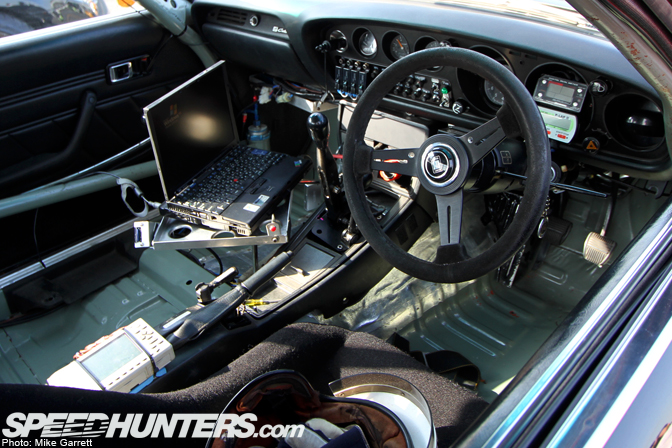 When I glanced in the cockpit and saw this, I knew something was off. It's not often you see laptop computer mated up to a kyusha like this. What was going on?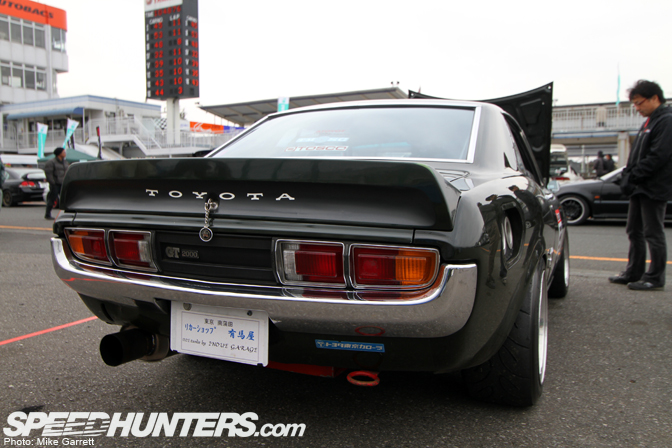 A bit later I swung by the Celica's pit stall again and was able to chat with the owner a bit. This is when I found out just how special this car is.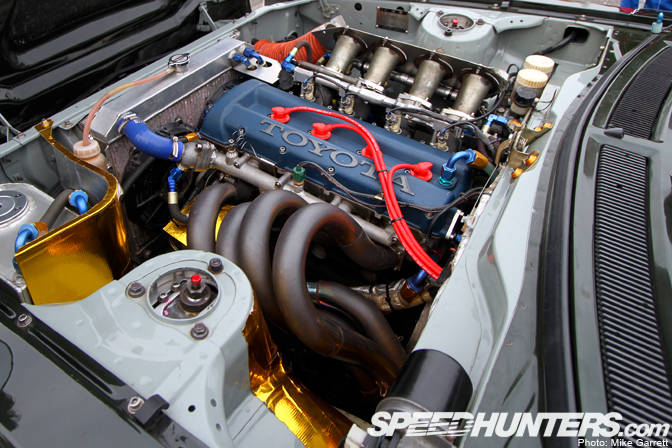 Under the hood is a built version of the Toyota Works 152E twin cam race motor – an engine that dates back to the days of Toyota's TOSCO division, which went on to become TRD. You expect to see one of these rare race motors in a museum or under the hood of a historic race car, not being punished on the track like this. Awesome.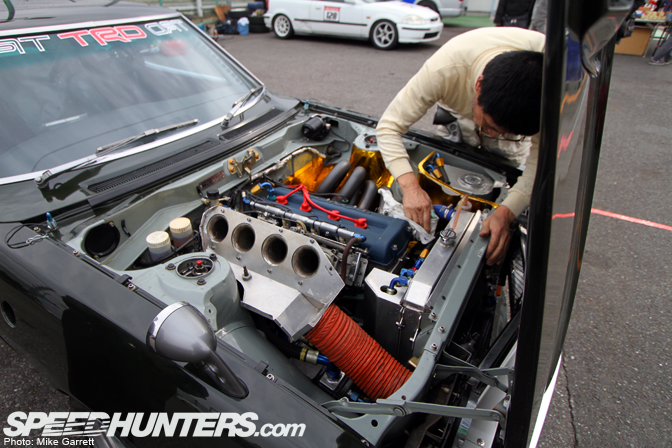 In its current setup I was told the motor produces about 350ps. Decent numbers for a naturally aspirated four cylinder with roots that go back to the early '70s, no? Sure, you could swap in a 3SGTE or another modern powerplant to get the same power, but it wouldn't be as interesting, nor would it have the same historical significance. What's even more impressive is that much like the other cars in the GTCC series, the Celica is a pure privateer machine.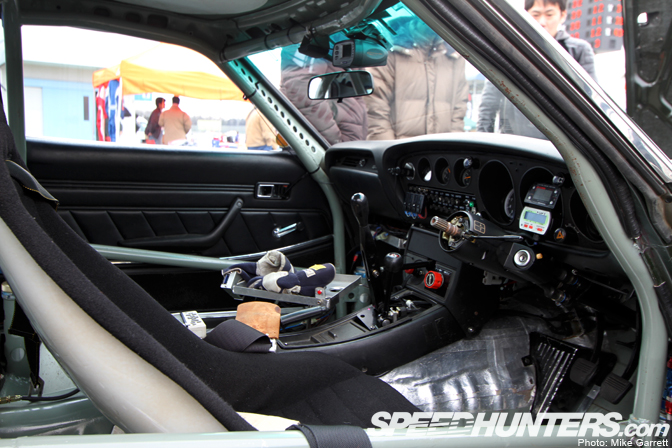 The exotic powerplant is really just the start though. The rest of the car is thoroughly built to match. The transmission? A Hewland six-speed sequential. You can also see the full cage and some of the other high tech race equipment in the cockpit.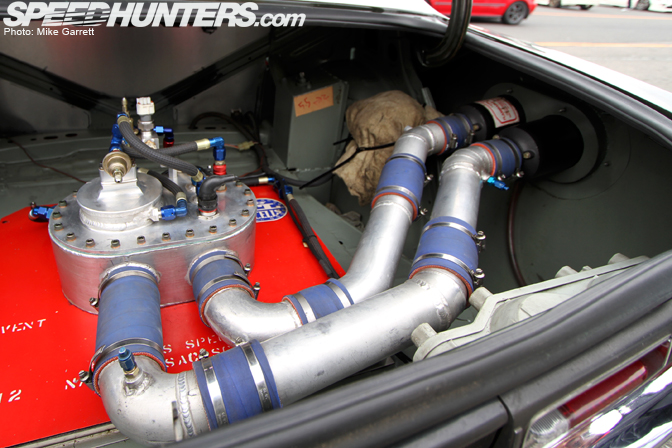 The trunk space meanwhile is dominated by an ATL fuel cell.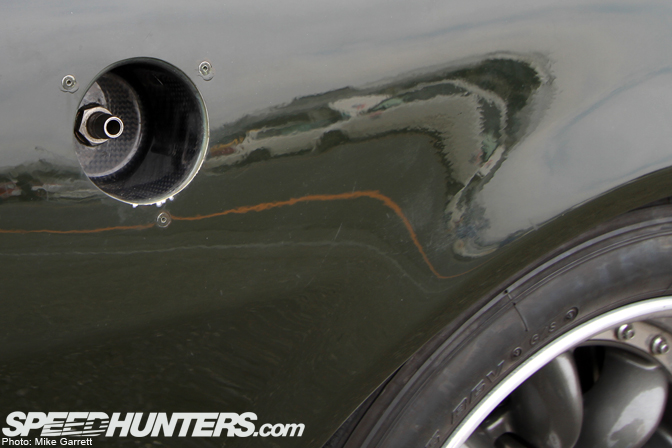 Yes, it even has air jacks. By this point my mind was completely blown.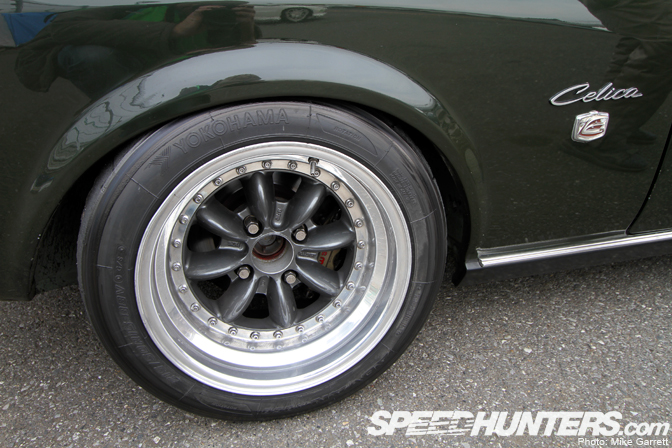 Naturally, the owner has a few sets of wheels which can be equipped. On this day the Advan A050s were mounted on a beautiful set of 15″ Panasport Racing G7C8s.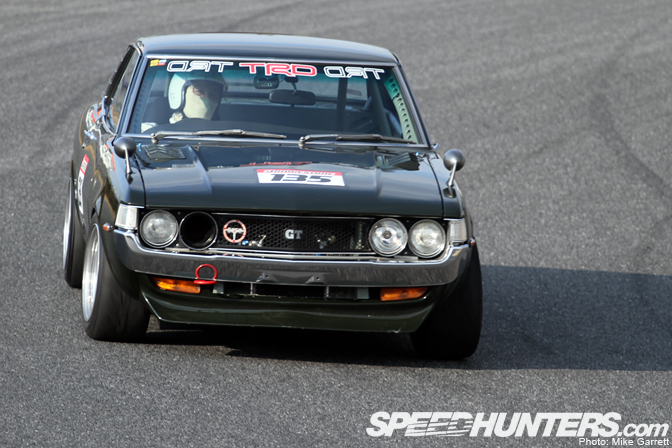 During the February GTCC race the Celica finished fourth overall in the NA Hyper class, with a best lap time of 1:04.968. This is a time that's sure to improve considering this was essentially a shakedown run for the updated 2012 setup.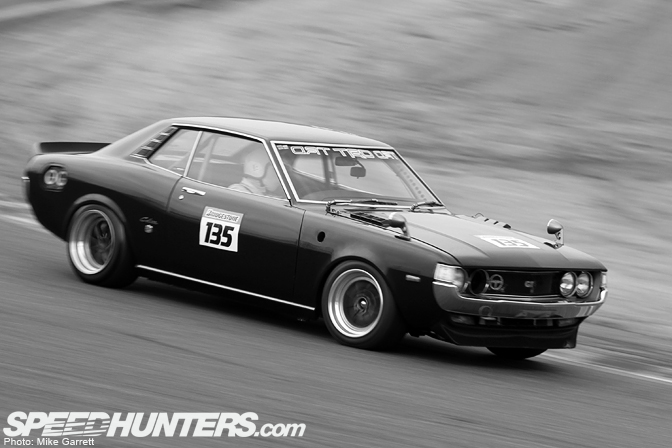 One of things I like most about this car is despite all the high tech race goodies it retains the beautiful factory lines of the Daruma Celica – all coated in Toyota's classic Moss Green paint. As you probably noticed, it doesn't even have overfenders.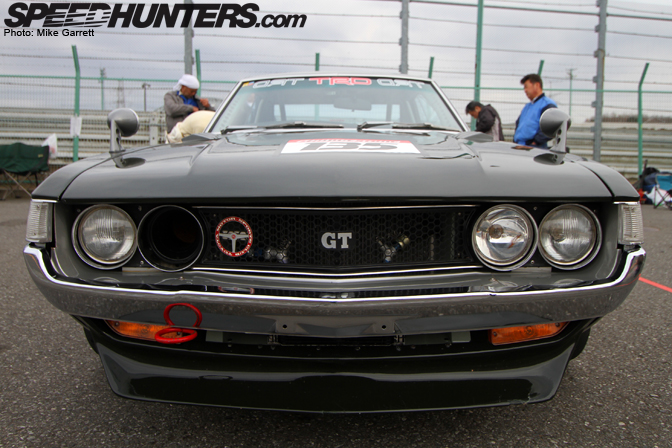 Best Celica in the world? That's up for you guys to decide.
After experiencing this masterpeice in person, it may very well have my vote.
-Mike Garrett