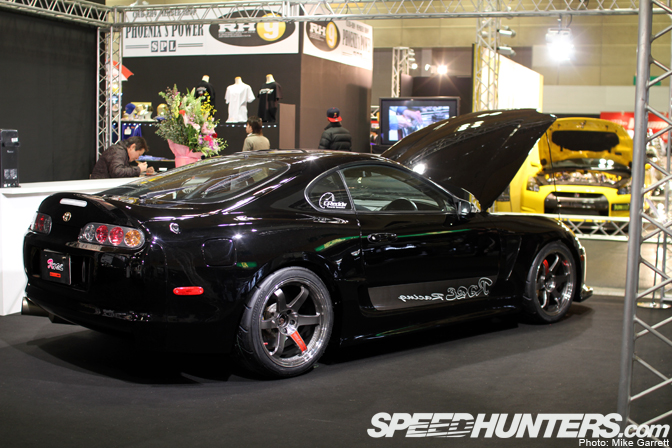 Earlier I spotlighted a clean VW Golf cruiser from Osaka Auto Messe, and now I want to step in another direction with a mental street-tuned JZA80. This sexy black Supra was built by Ripe Racing and to me is a quintessential example of the Japanese tuner car.
Let's take a quick look.
Before you even look in the engine bay, the gleaming black paint and the aggressive lines of the TRD 3000GT wide body kit grab you. It has to be one of the best aero choices for the JZA80, giving a very aggressive look without being outrageous.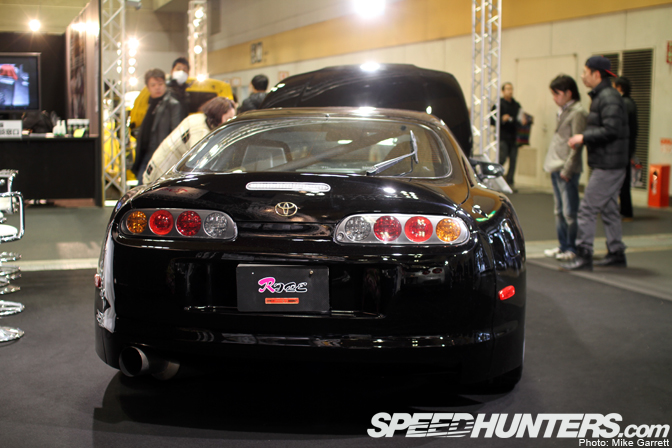 The lack of a rear spoiler gave the car an even cleaner look. It's not often you see a wide body Supra with no wing.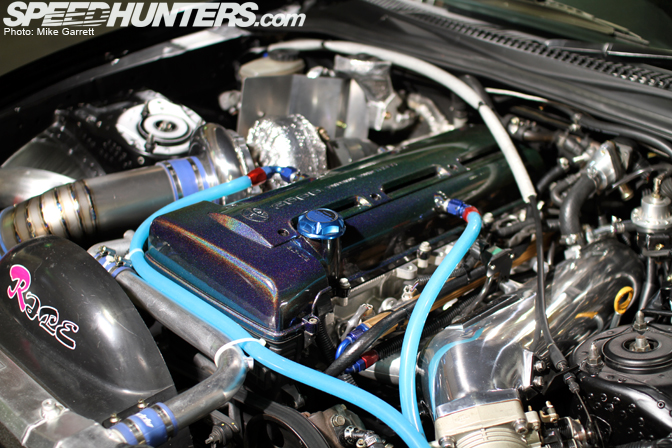 Then comes the muscle. Among the work done to the 2JZ is a full HKS 3.4 liter stroker kit and a huge Trust T88 turbine. There were no horsepower figures listed, but let's just assume it's scary fast…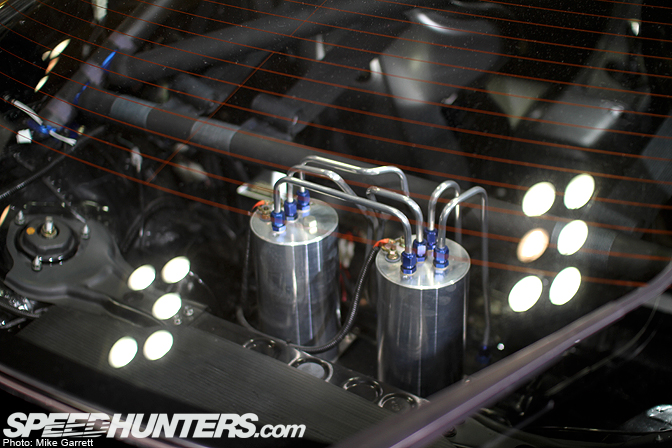 Peeking through the rear window you can see the stripped out interior and the full roll cage. Serious enough?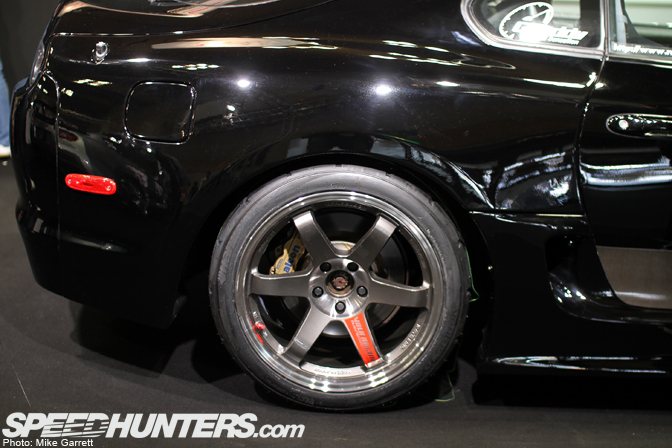 Of course you aren't gonna skimp on wheels and brakes on a car like this. 18×9.5 and 18×10.5 TE37SLs get the job done, along with Alcon four-pot brakes on each corner.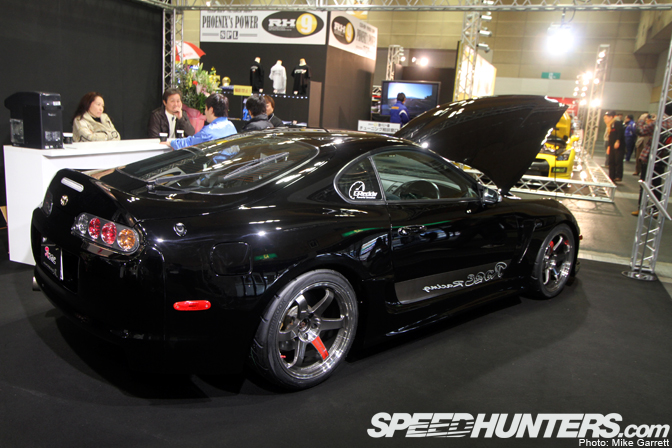 There's been a lot of talk about how Japan's tuner market is soft and how many people in Japan are losing their interest in cars. When you see a monster machine like this though, it's easy to forget all that doom and gloom.
Long live the crazy tuner car.
-Mike Garrett