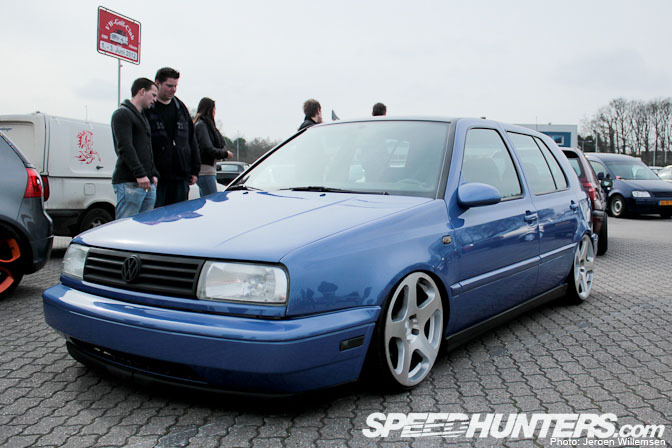 When I finished shooting the Midwinter Event
itself, I turned my attention shooting some Spotlights. This first one is dedicated to the
blue MKIII you see here. The MKIII, besides the MKI, is probably the most popular platform to
start within the VW scene. So you would think that we have more than enough MKIIIs
in Europe, but this one was actually imported from California.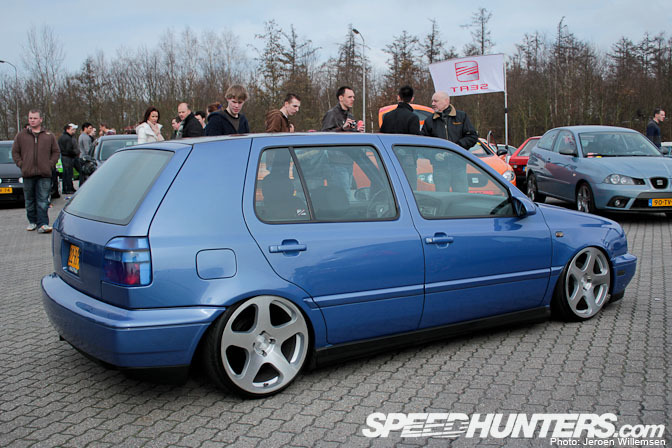 The owner, Thomas Visch, quickly put his own
stamp on it. He started with the ride height, so he got himself a V-Maxx
coilover kit. At first sight you would think it was on airbags but this is the actual ride height it rides at.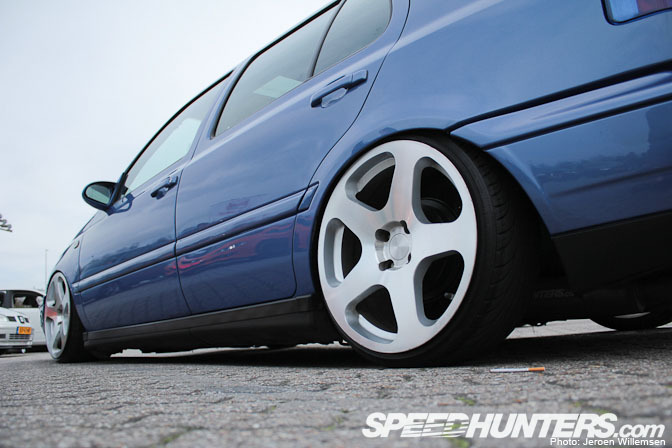 The ever so popular Rotiform NUE strikes
again. This time in 17″ x 8j with a 30mm offset. They are wrapped with
185/35/17 Nankang tires. I know they aren't the most performance
oriented tyres, but they do the job.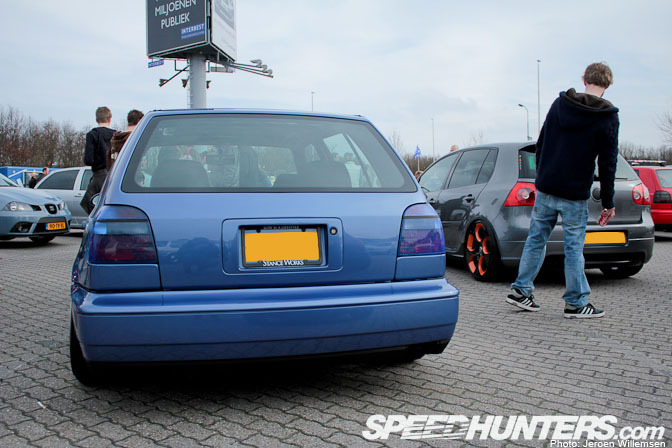 Because this is a US spec car, it has the
very much sought after trunk with a small recess. Thomas deleted the wiper and
the VW badge to get a cleaner look.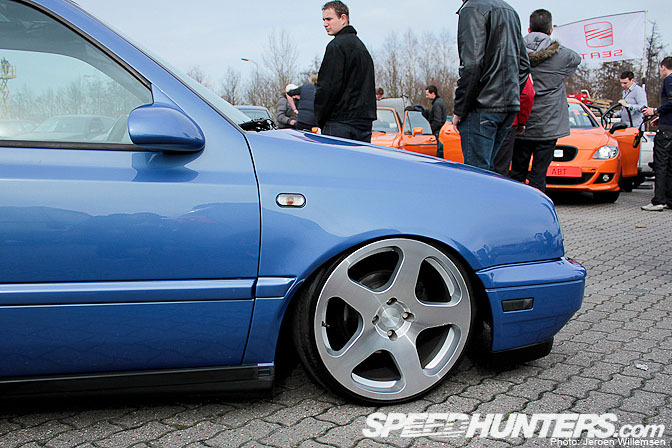 The driveshaft was hitting the chassis so
Thomas had to 'notch' it. It's a popular procedure but it's also pretty
drastic – only the real hardcore VW lovers will go this route to get the car
as low as possible whilst keeping it drivable. Power comes from a two litre ABA engine which you'll also find in a GTI.
My next Spotlight form the Midwinter meeting will feature a MKII on a set of Compomotive wheels – a perfect match.
-Jeroen Willemsen