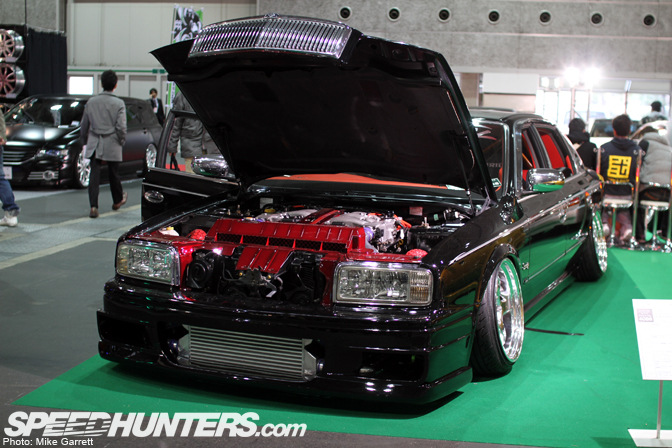 The line where VIP sedan blurs with tuner car is a very interesting one. While the majority of VIP cars are built for dress up style over performance, there's no reason why some tuning muscle can't be worked into the mix. Enter the HG50 Nissan President built by B-Crystal.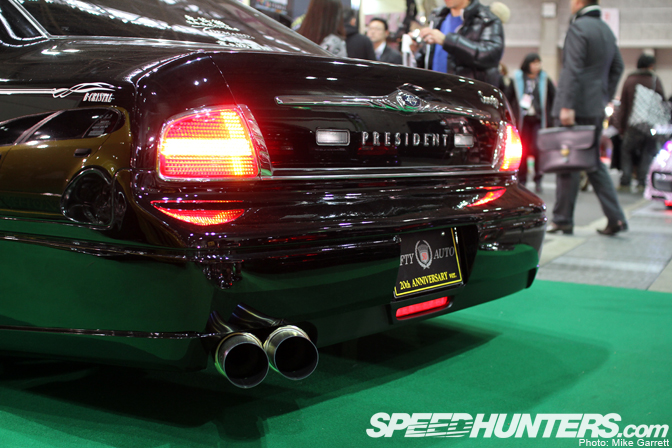 If the hood was closed and the windows were up, you might think this was your typical Kansai style VIP sled. The only real hint would be the big intercooler up front.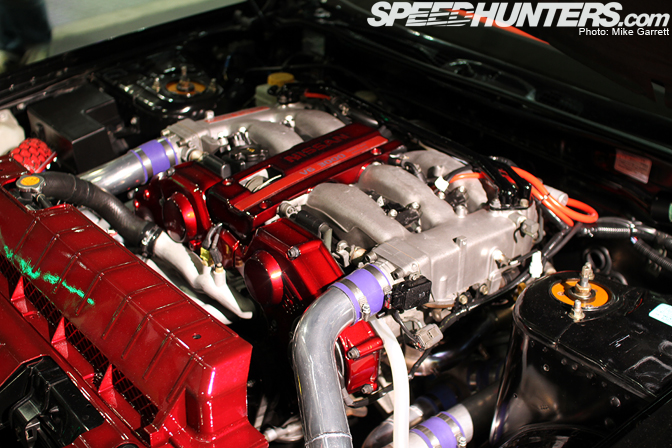 But under the hood you'll find a Hot Rodded VG30DETT with a pair of Trust TD-05 turbines. I'd say it's 600ps is sufficient to get the big Nissan down the road…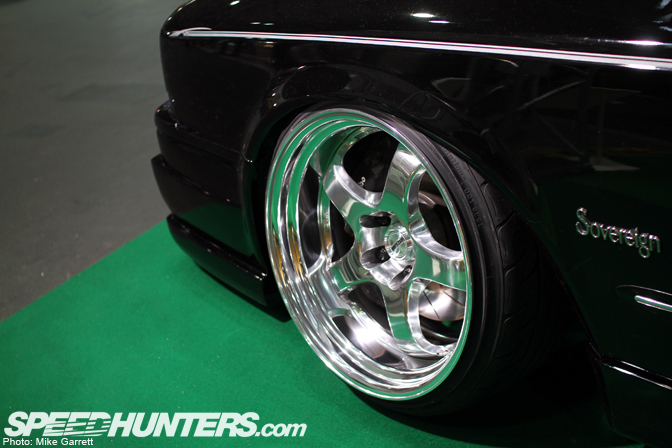 Elsewhere you'll find a set of 18×10 Work Meister S1-Rs with Brembo brakes visible beneath.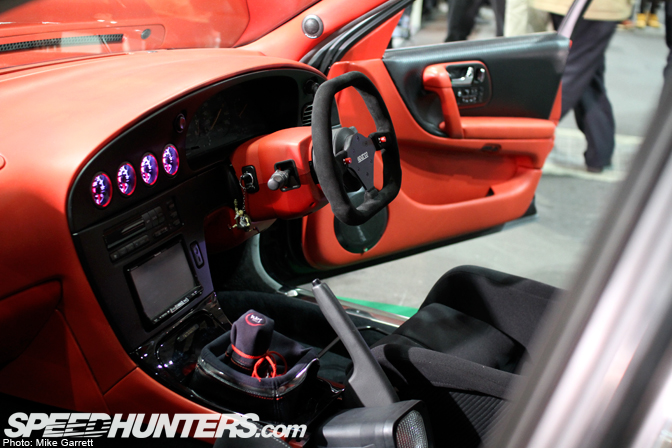 Things really get nutty inside. The once cushy sedan now seats only two – in a pair of full Bride buckets.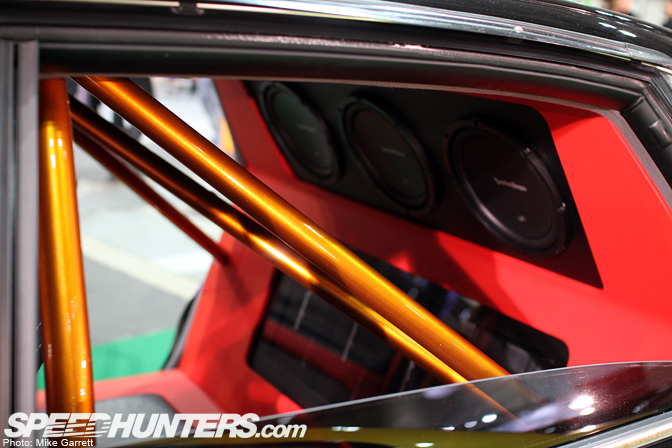 But that doesn't mean the car has foregone some of the typical VIP elements. A roll bar alongside giant speakers and TV screens? Why not?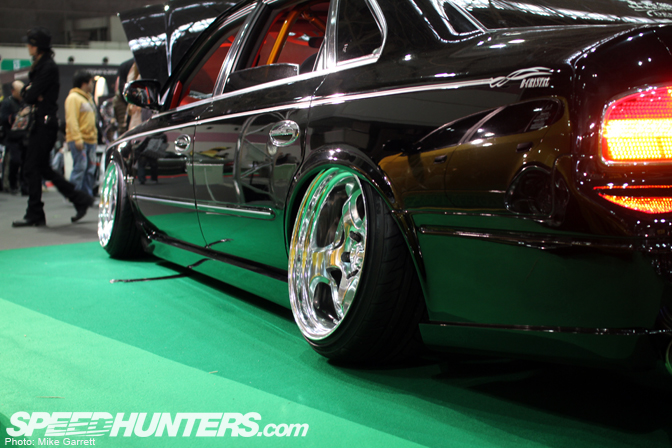 So what we have here is a long wheel base luxury sedan with 600ps, two seats, and a whole bunch of style. In my book this falls under the "so wrong that it's right" category.
What are your thoughts?
-Mike Garrett