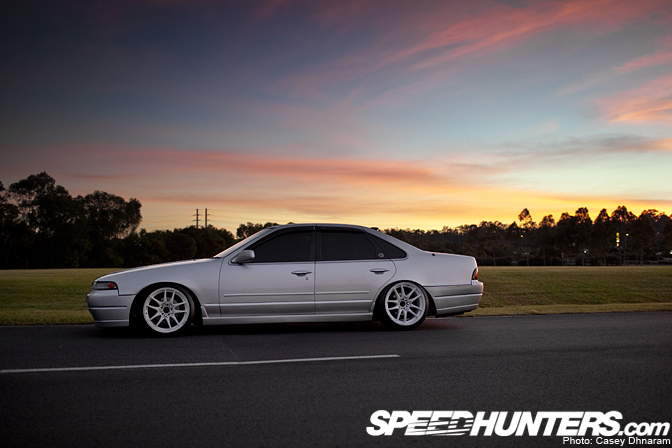 Meet Jamie Rogers, the owner of this 1988 Nissan A31 Cefiro. Back when I started taking photos, this particular chassis along with the C33 Laurel was quite popular in Australia. However it seems these four door sedans are becoming rarer by the day.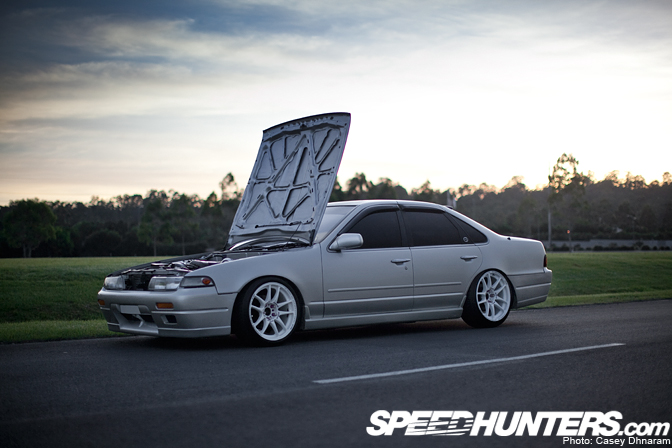 Just like the majority of cars that make their way onto Speedhunters, this Cefiro was spotted at a local meet at the end of last year and has been screaming out for a feature ever since. As you can see this is no ordinary RB20 A31.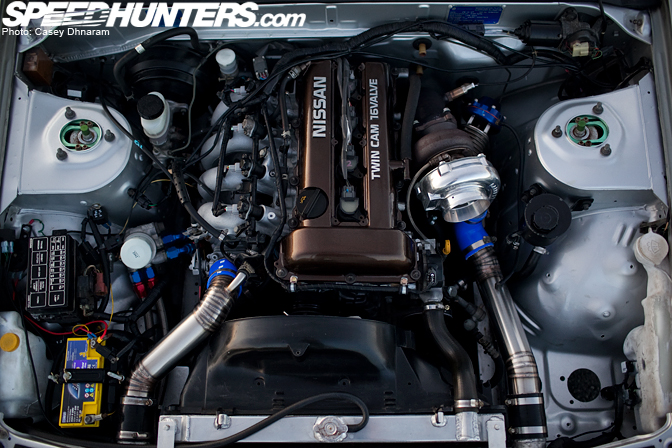 As a matter of fact, this chassis was imported into the country back in 2007 with the factory RB20DET still in place. Jamie purchased the car early last year already with the SR20 and a HKS 25/30 bolted on the side. Since then, a lot has changed to the car, especially under the bonnet…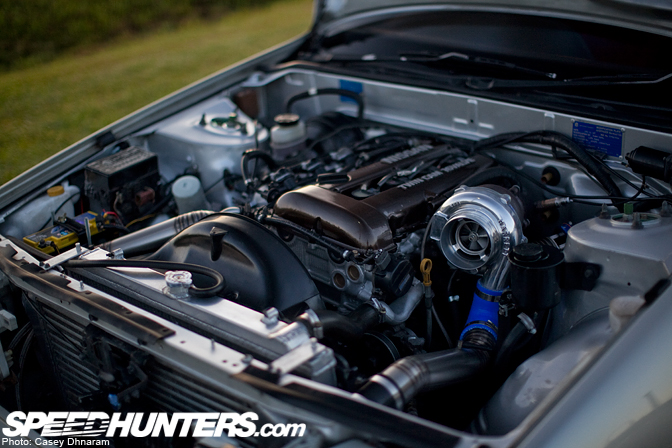 … the blacktop SR20DET which has been completely rebuilt and balanced, including headwork. The 2 litre has been upgraded with oversized Wiesco forged pistons, Eagle H-Beam rods…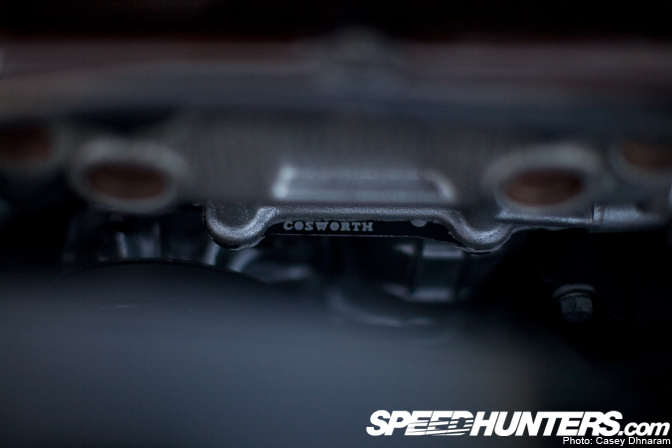 …and a Cosworth headgasket which Jamie pointed out.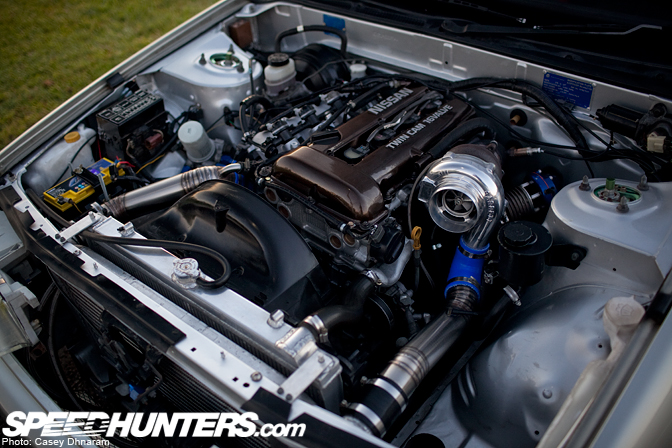 ARP head studs, upgraded 264/264 11.5mm HKS cam gears and 550cc injectors which will soon be upgraded to 1000s.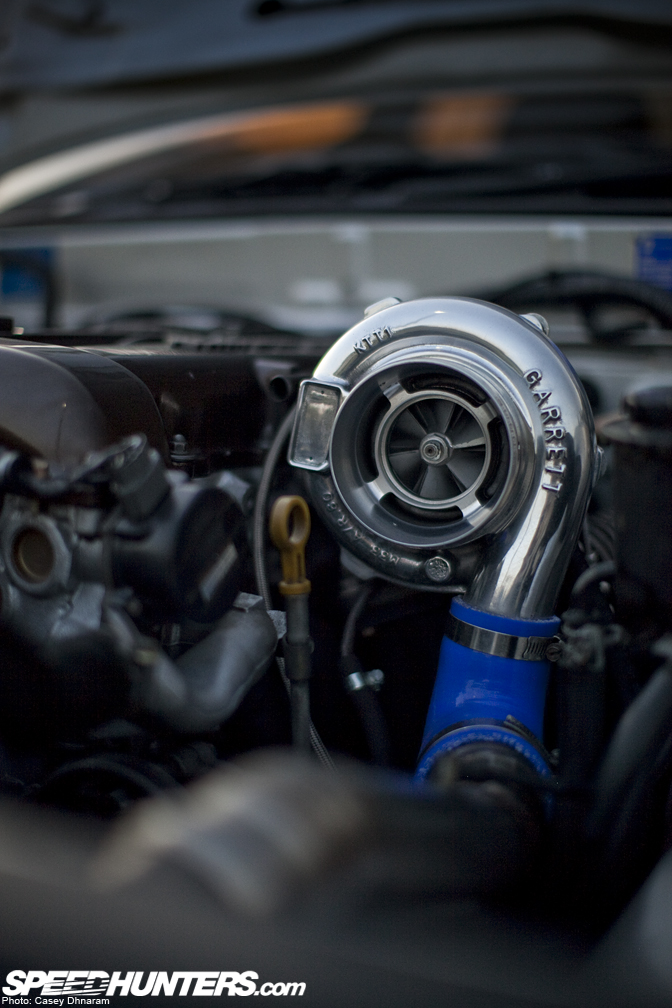 The large high-mount snail is a Garret 30/76…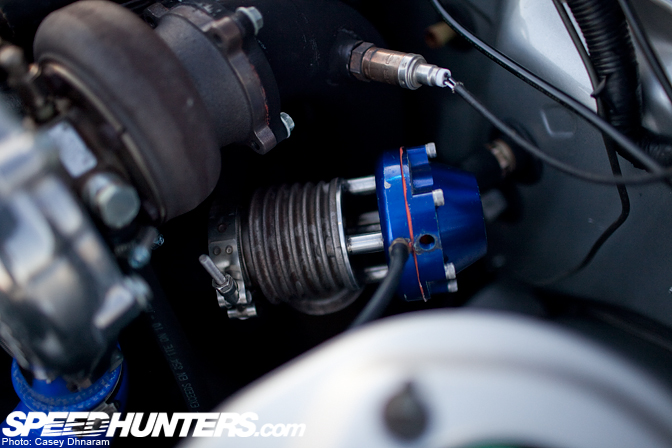 …with a .63 rear housing and Turbosmart 48mm external wastegate hanging off a 6 Boost manifold which leads down to a custom 3″ dump back exhaust.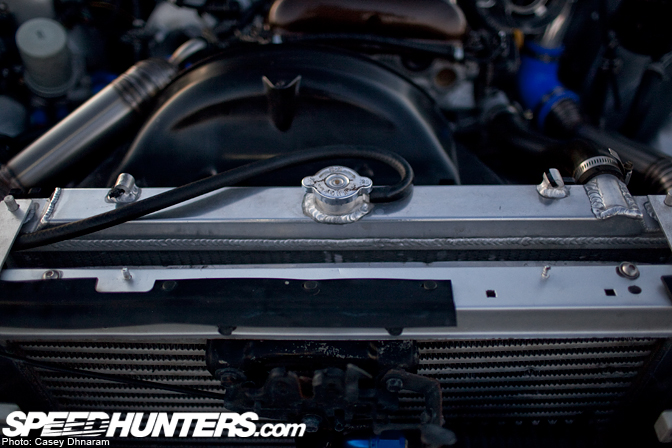 Cooling wise, a larger, alloy radiator has been installed along with a modified Hybrid front mount intercooler…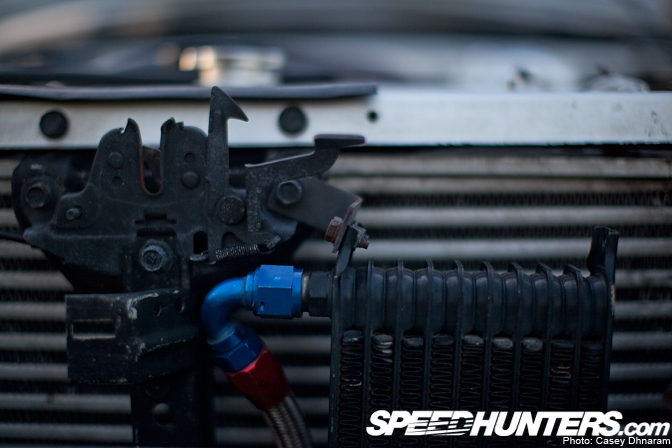 …and oil cooler which is all managed through an Apexi Power FC.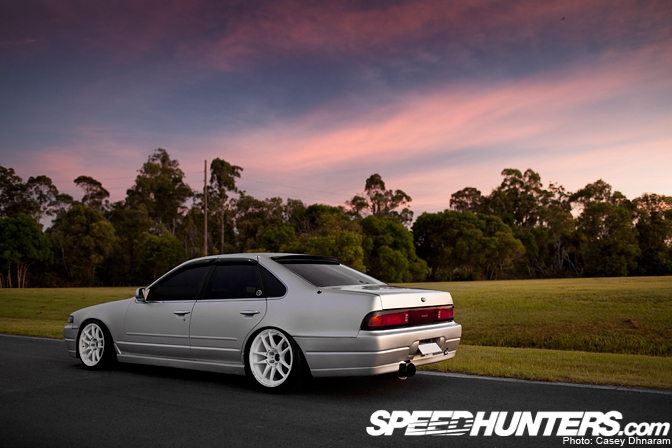 The large four door is sitting on a local set of coilovers from Racing Logic with 9kg rear springs and 8kg in the front.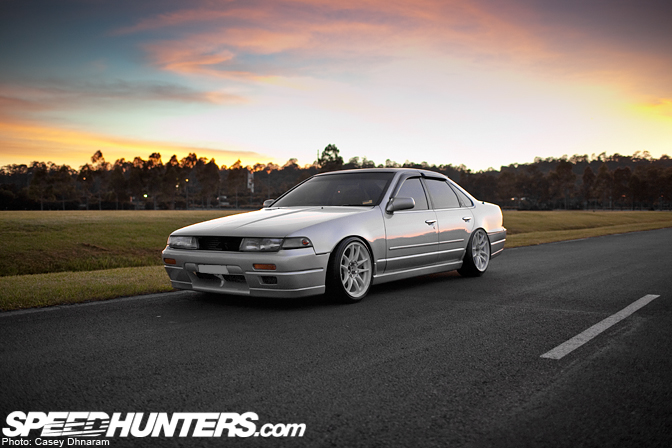 In the front end the tie rods and lock spacers have been refreshed with parts from Ikeya Formula. Also, the toe and castor arms are from KTS. Giving the front tires a few degrees of aggressive camber are a set of Cusco adjustable camber arms.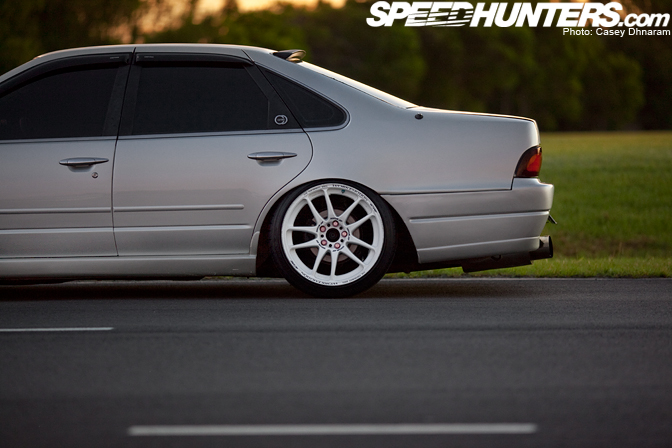 The wheel choice is of course a set of white Work Emoticon CR Kai's. The rear sizes are 18×9.5 covered in 225/40 rubber…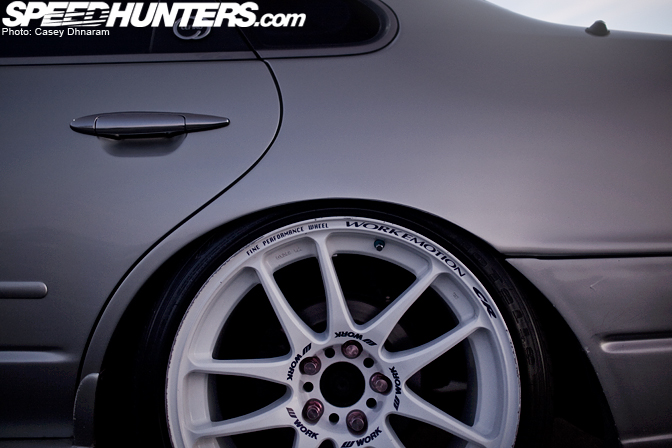 …which sum up to be a perfect rear fit underneath the guards.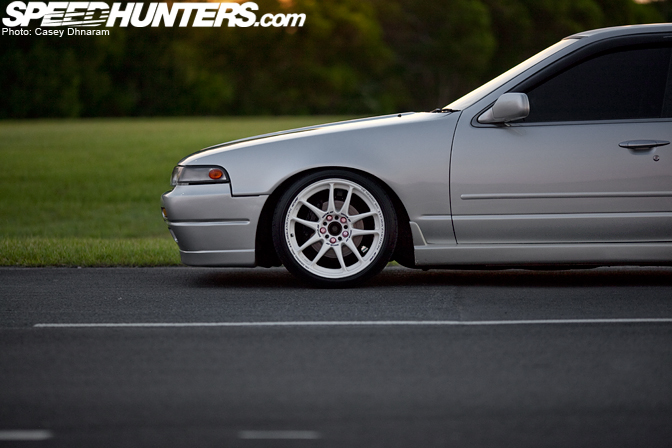 The fronts however are a tad smaller, 17×9 on 215/40s.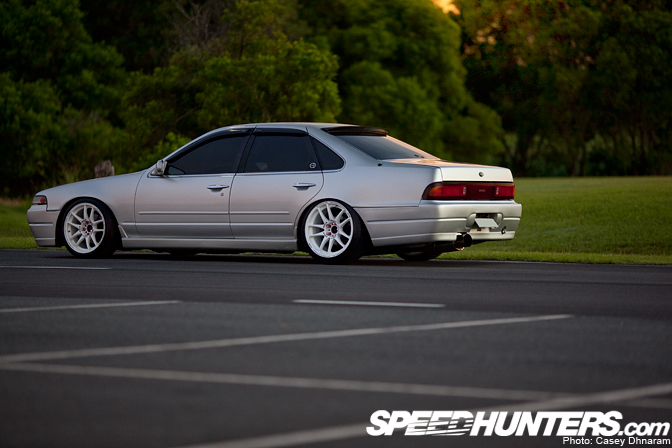 The staggered stance definitely sets off the car. Inside and out the A31 has had a complete series 2 conversion along with the Autech edition bodykit attached. A Viva Garage roof spoiler has also been added for a subtle, personal touch.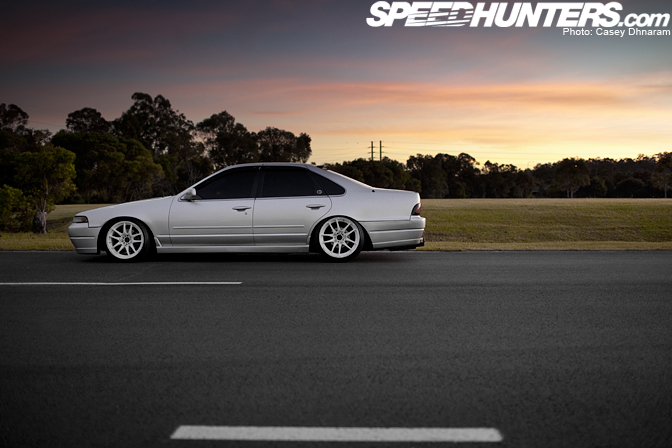 Even the factory, genuine Cefiro weather strips remain.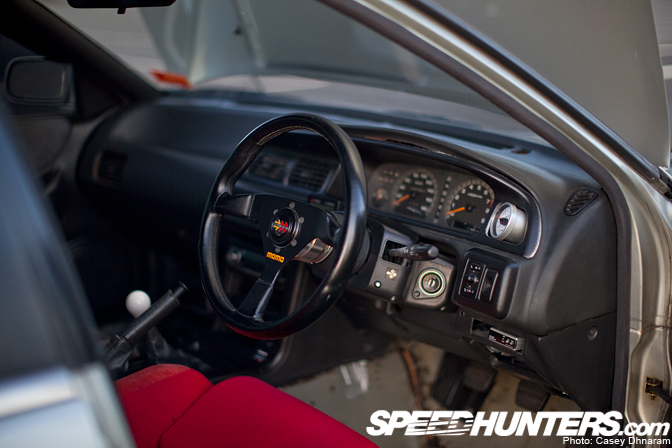 Inside you'll notice a subtly gutted interior with the bare essentials for the perfect mix between a street and drift car.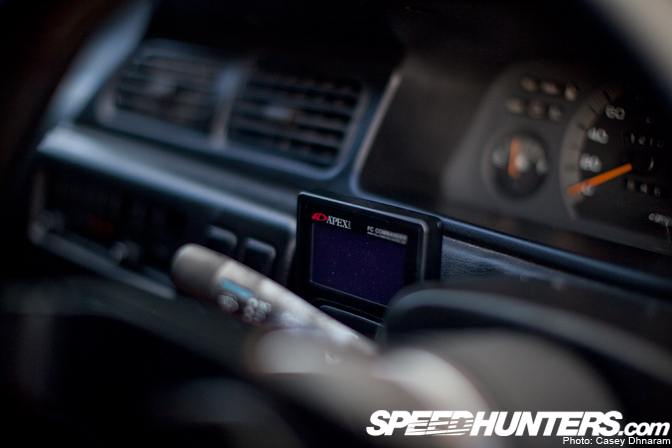 The Power FC hand controller is definitely a must.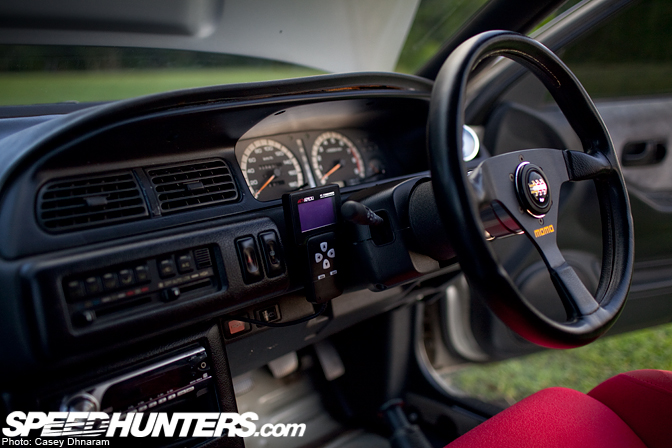 Jamie decided to avoid going the path of a Nardi steering wheel and stuck to pure 90s styling – Momo wheel with a quick release hub.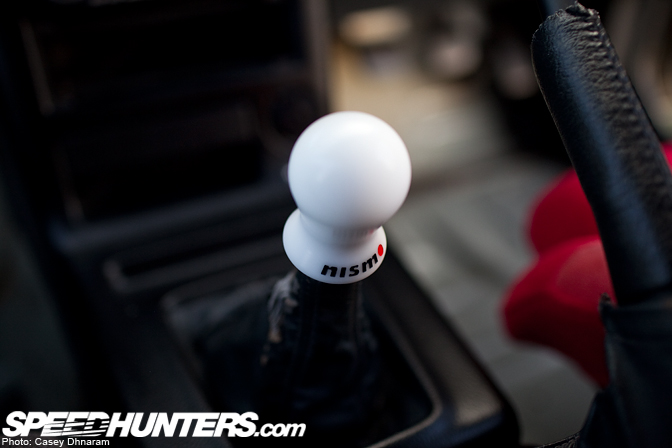 The Nismo shifter is also a nice, modern touch.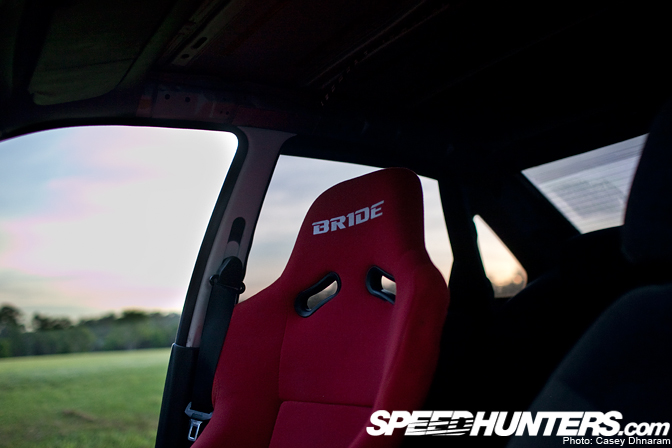 The drivers seat has been taken over by a trusty Bride Zeta 3.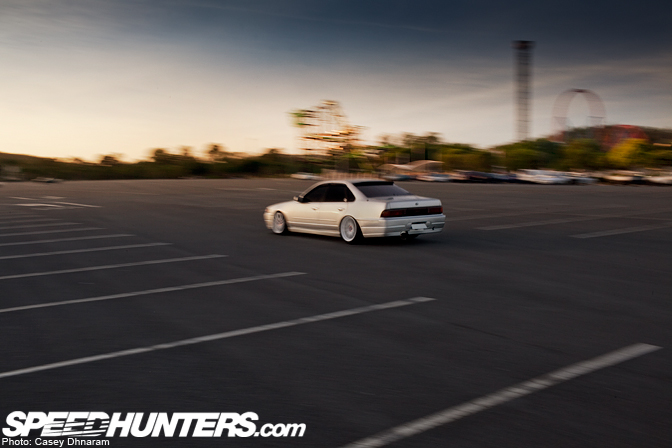 What a perfect medium for a daily driven 4 door Nissan sedan.
-Casey