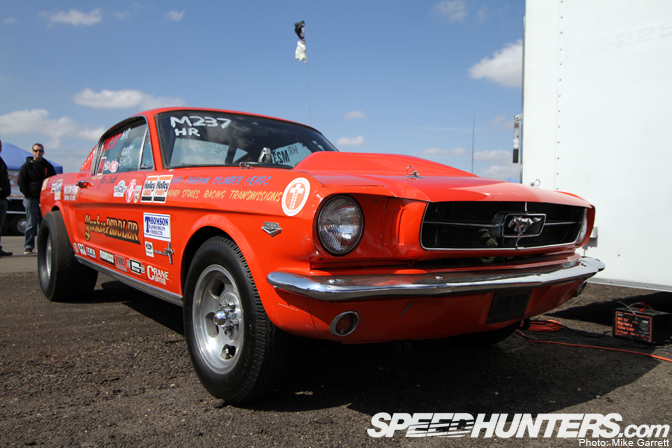 Events like the March Meet bring all sorts of vintage race cars out of the woodwork, and one of my favorite parts about the event is getting an up close look at these cars in pits. Among my finds this year was a '65 Mustang Fastback known as the Yankee Peddler.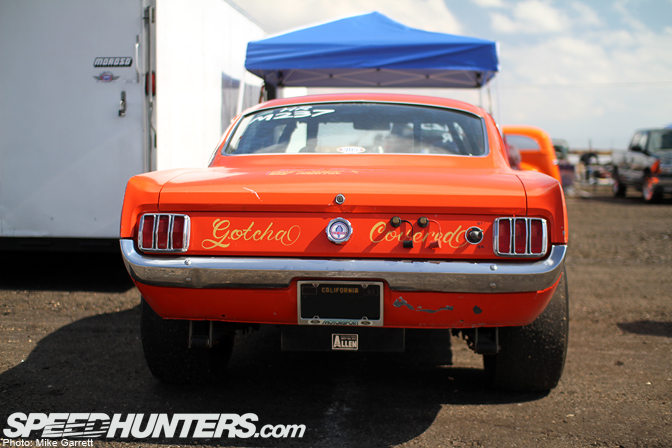 Based out of Long Beach, the 289-powered Yankee Peddler has a race history that dates back to when the car was brand new. Even today the car is very much preserved in its 1970s competition form.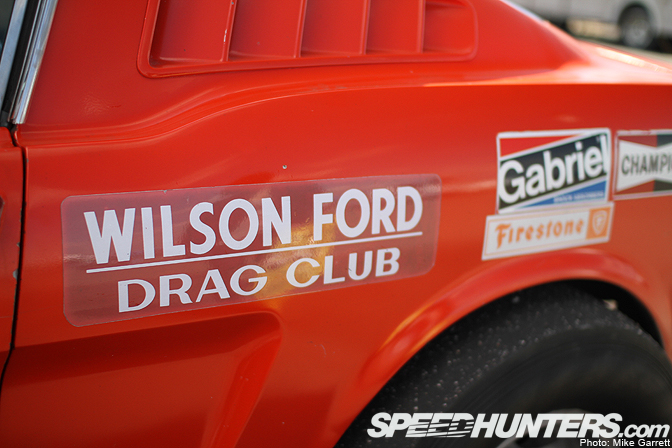 I always dig seeing old race cars with their original decals and lettering intact. After a bit of net searching, I found that the Wilson Ford Drag Club was an Orange County-based group of racers that competed back in the heyday of SoCal drag racing.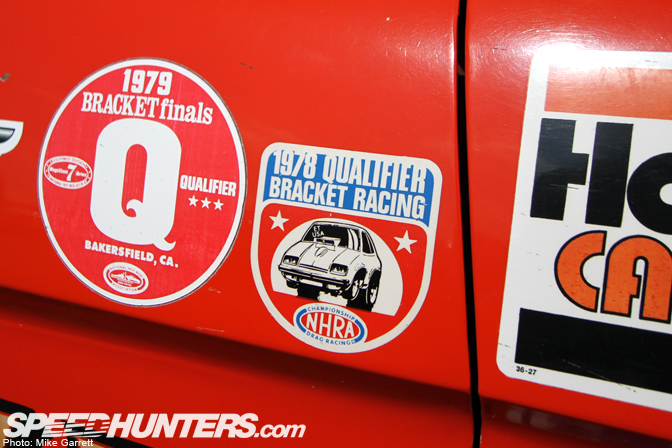 The entry decals from past events are worn proudly on this car. You can feel the history.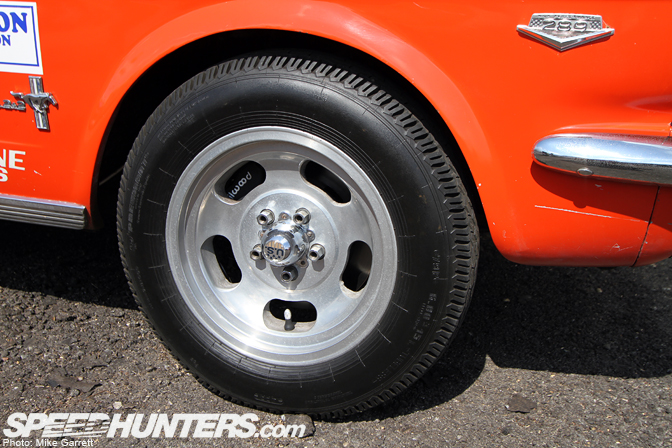 While most racers at the March Meet run modern lightweight racing wheels, the Yankee Peddler keeps it real with old school US mags.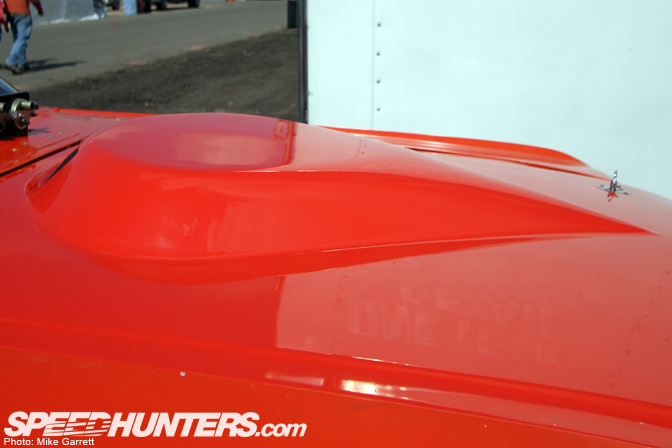 Thunderbolt style hoods were popular among Ford racers in the '60s and '70s and can still be seen on many cars today.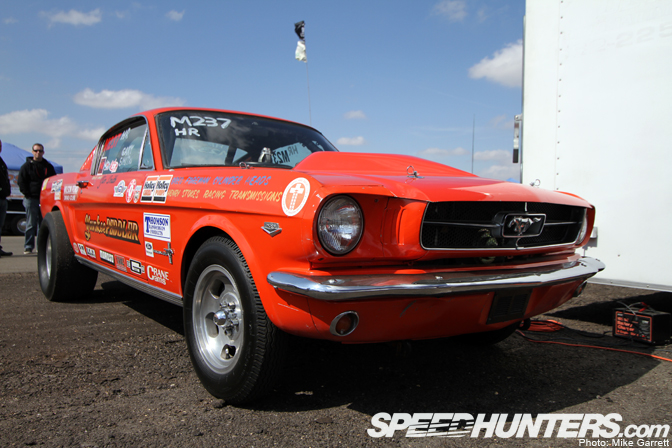 Cars like this are the reason I look forward to the March Meet and California Hot Rod Reunion every year.
Hopefully we'll get the chance to see it in action again come October.
-Mike Garrett