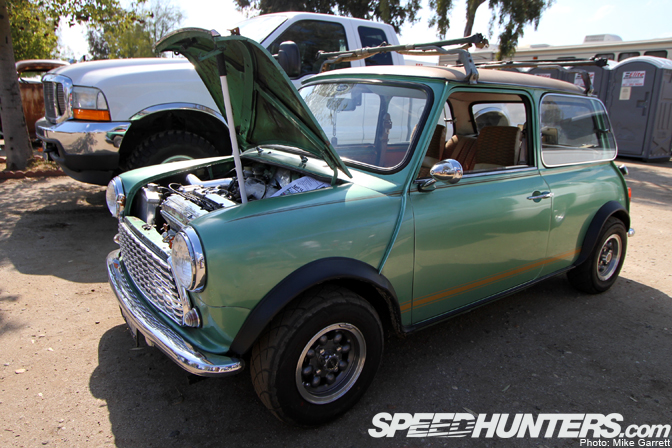 With all of its V8s, Hot Rods, and nitro-burning madness, the March Meet at Famoso is surely one of the most "American" events out there. This year, however, one of the more interesting cars I spotted was of British decent. Further throwing things off was the fact that it was powered by a Japanese engine…
Like the Falcon we looked at the other day, this Mini is also a local car that came out for the weekend. For the most part it looks like a stock Mini, and one of those in itself is a rare sight on American roads. But it gets better.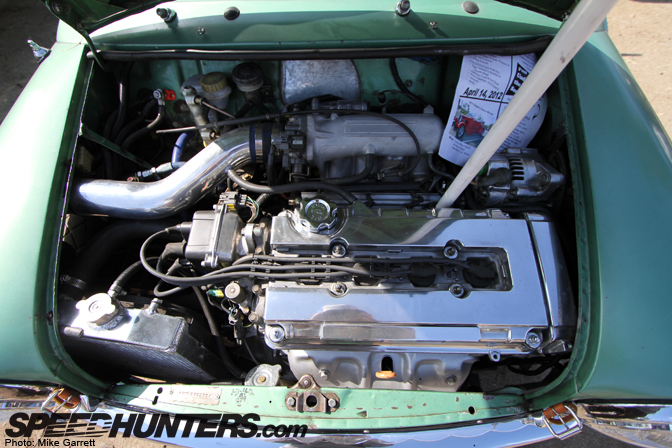 But wedged into the engine bay is a Honda B-series powerplant. I'm unsure of the exact specs on the engine, but no doubt it makes an incredible amount of power in relation to the Mini's featherweight chassis.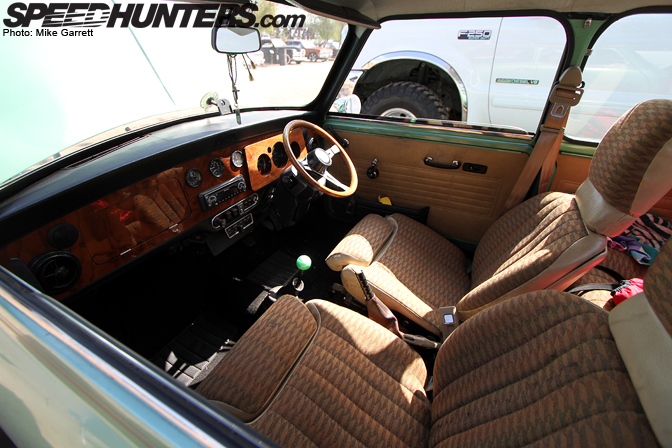 Otherwise, the car is amazingly original. From the full interior…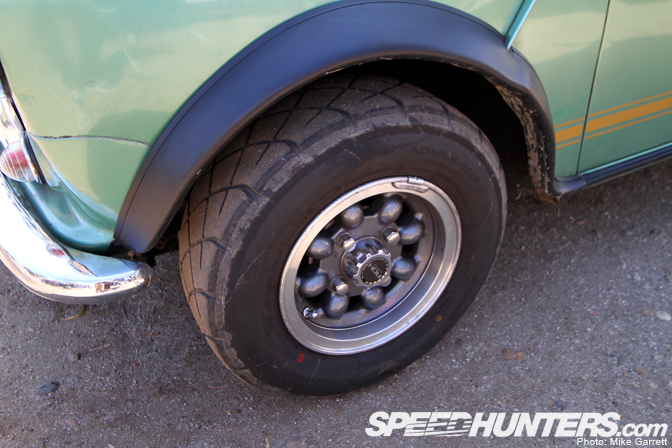 …to the vintage style wheels with cute little Advan tires.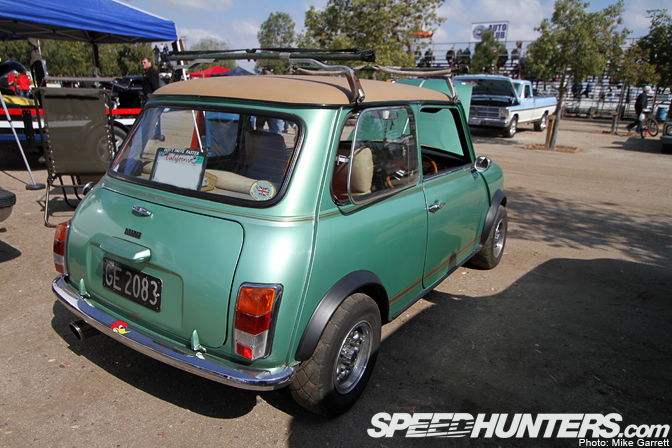 Just another cool, yet unexpected find from Famoso.
Being a drag strip and all, you can't help but wonder what sort of ETs this Mini would bring on the quarter mile.
What would you guess?
-Mike Garrett