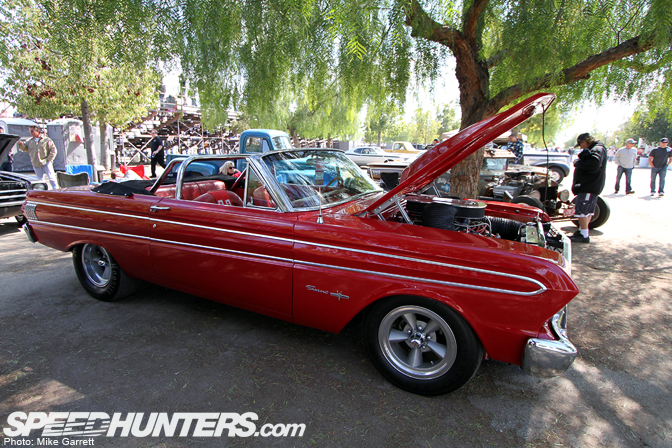 Every year events like the March Meet bring hundreds of cars to Famoso Raceway from all over the western United States, and many times from even farther away. Occasionally though, some of the most interesting cars only traveled a few miles to get to the event. That's the case with this '64 Ford Falcon Sprint out of Bakersfield, California.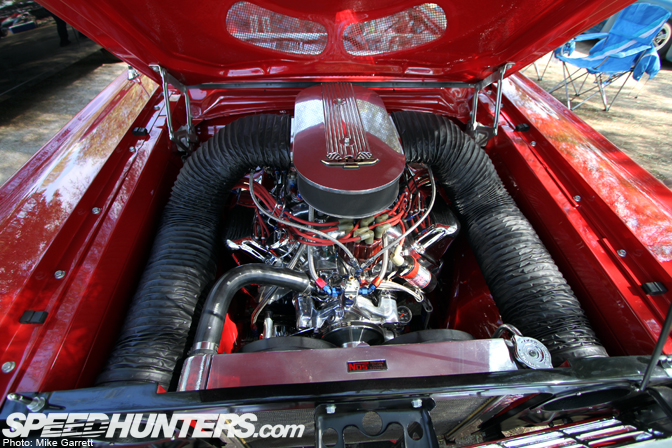 A Falcon is a fairly light car, so a decent small block is the preferred choice for most builders. Not so in this case. This car has been swapped with a high-riser 427 big block not unlike the ones found in Ford's NASCAR machines from the early '60s. The twin induction tubes and the fiberglass hood call to mind the iconic Ford Fairlane Thunderbolt.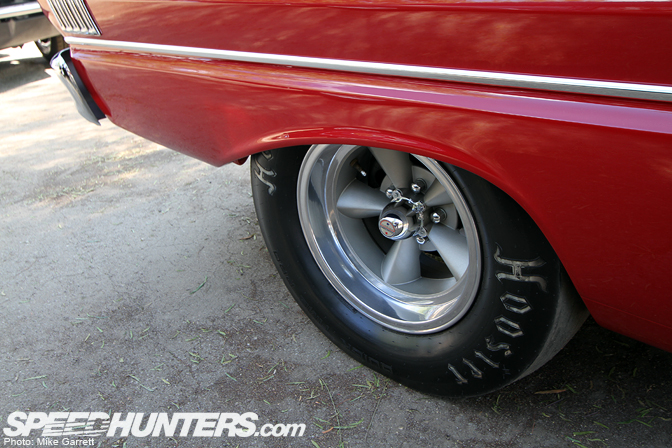 You can never go wrong with American Racing Torq Thrust wheels on cars from this era. Big Hoosier slicks help get that big block power to the ground, and give the Falcon some serious attitude out back.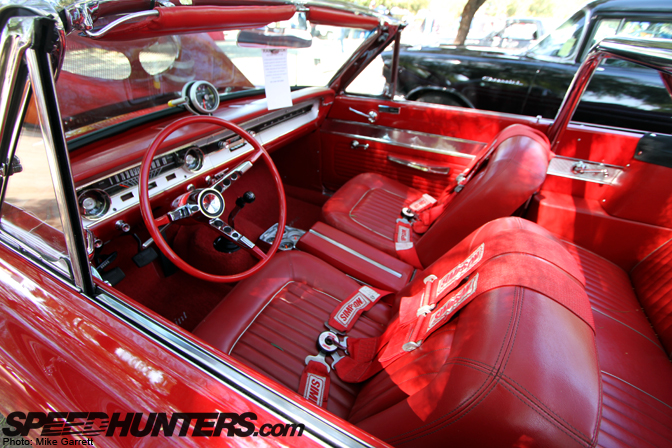 The red interior was spotless, with the four-speed shift lever and Simpson harnesses mounted on original bucket seats.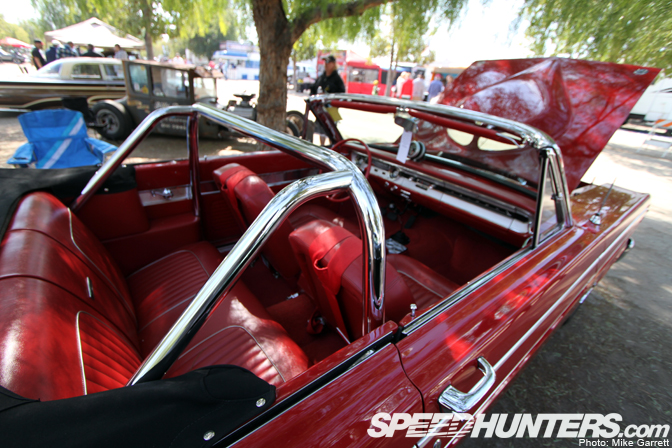 How about that chrome roll bar?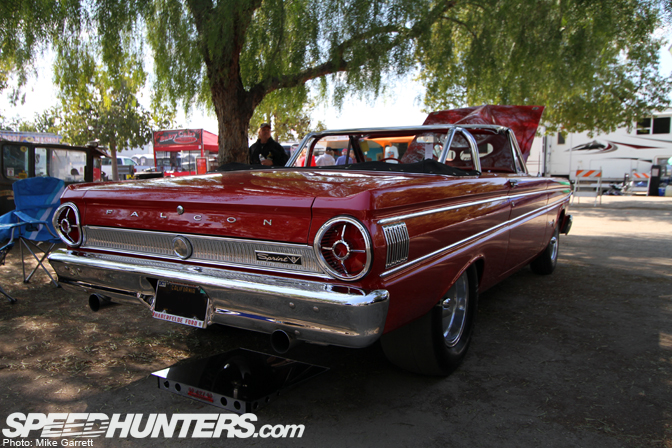 I've always though that mid '60s Falcons were one of the more underrated cars Ford has ever made. This car is a great example of just what can be done to one with a lot of time. an eye for the details and a dose of creativity.
-Mike Garrett