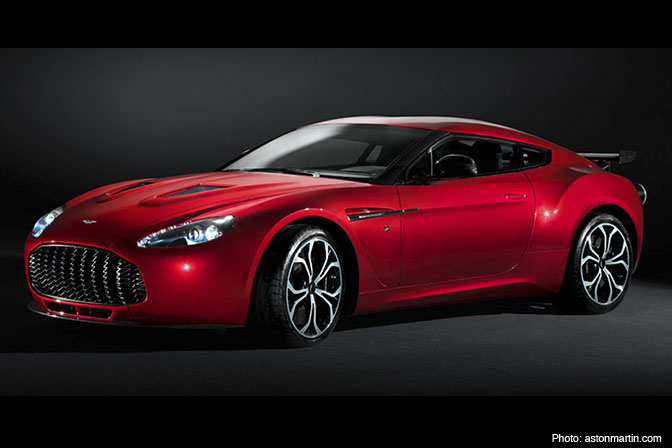 Aston Martin have signed off the road-going version of their aggressive V12 Zagato racer – production will start at Gaydon in the UK later this year and the car will be given its official European debut in the flesh at the Geneva Salon International car show next month. As well as being another excuse for Aston to produce yet more beautiful cars, it also celebrates the 50th anniversary of perhaps the most famous collaboration between Aston Martin and Zagato: the DB4GT Zagato. However, this model is a wholly Aston design – the Italian coach-builder in this case lending their name rather than their expertise.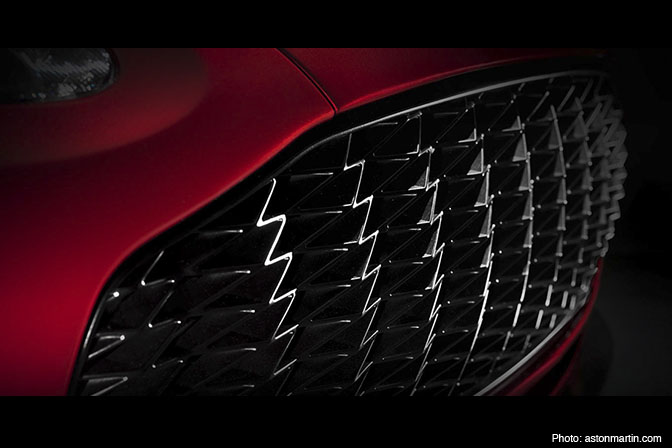 The V12 Zagato is the ultimate extrapolation of the Vantage series: each car is hand-built, taking 2,000 man-hours from components to completion. Aston have used techniques pioneered with the One-77 in its construction – the Zagato's bonnet, signature 'double-bubble' roof and doors are hand-crafted aluminium, while the front and rear fenders, door sills and boot lid surround are made from carbon fibre. Four colours are available, Scintilla Silver, Alloro Green, Alba Blue and Diavolo Red, with the painting process alone taking 100 hours.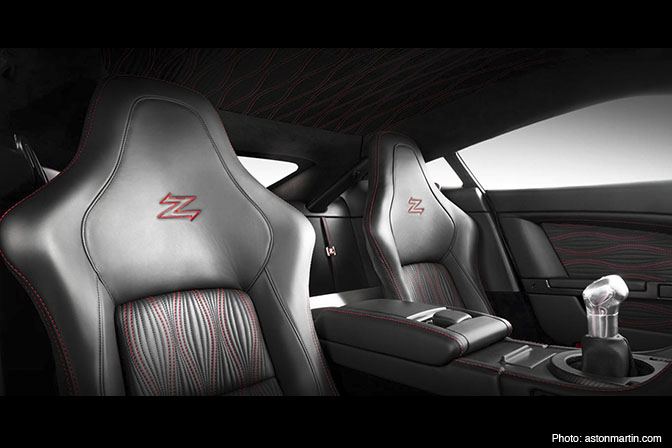 Inside, the cockpit is finished in hand-stitched leather with the Z-Zagato logo embroidered into the headrests and rear parcel shelf. Under the bonnet sits the quad-overhead camshaft, 48-valve, six-litre V12. Its 510bhp delivers 570nm of torque at 5,750rpm (maxing out at 6,500rpm) – that means 60mph arrives in 4.2 seconds and terminal velocity is 190mph. All the acronyms you'd expect are here: DSC, EBA, TC, ABS, EBD… An army of engine management and stability control systems on hand to keep you out of too much trouble – until you press that Track button, I'd expect…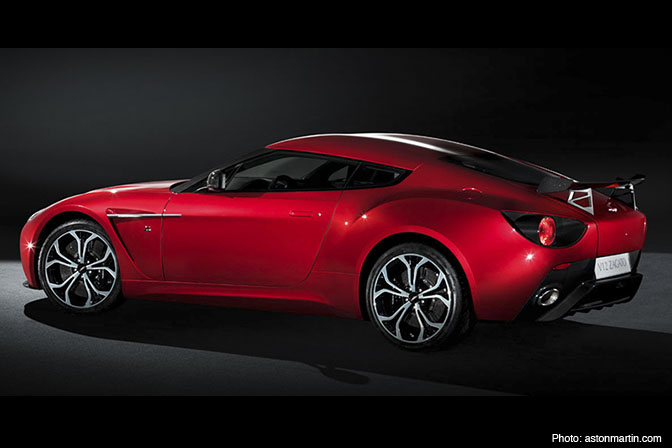 The Zagato was first introduced in racing form in May 2011 at the Villa d'Este Concours, where it swept all aside to win the Concept And Prototype Class – its graceful, retro lines mated with the vicious, growling exhaust note proving a hit. The Zagato continues the Aston Martin tradition of proving road-going models by racing them first: last year we covered the team as they entered two Zagato endurance prototypes in the Nurburgring 24 Hours – one of which was the concours-winning car with an aero package bolted on! Both finished, keeping up the factory's 100 per cent finishing run in the big race.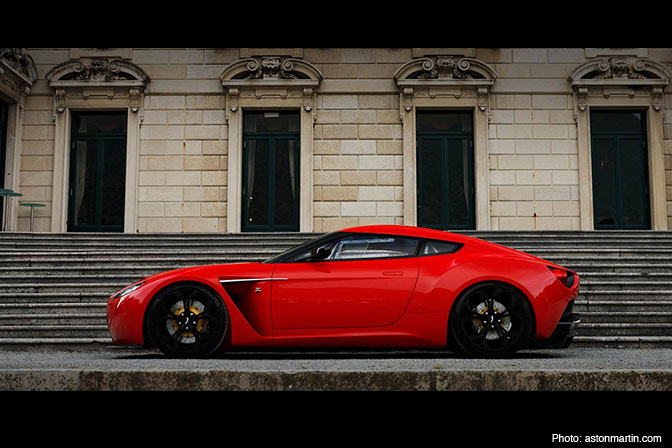 Of course, this kind of beauty doesn't come cheap: unfortunately it never does. £330,000 – not including your government's cut – will secure you one, though the production run is limited to just 150 cars. This means the Zagato will be a rare site on the road, but hopefully we'll see one out on track during 2012. 
Jonathan Moore