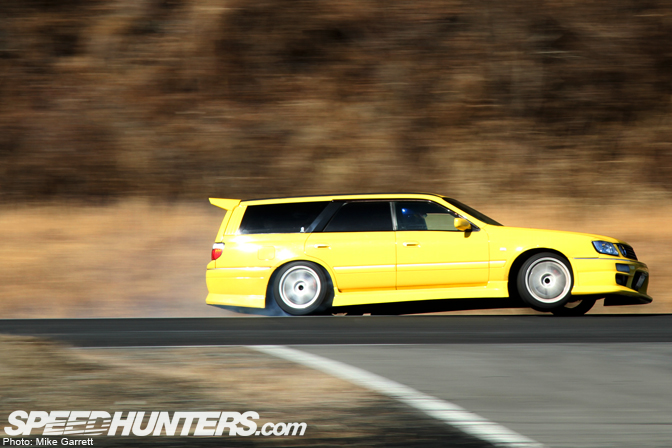 For me, a Speedhunting visit to Japan is a bit like a gourmet restaurant tour – or maybe a deep-fried appetizer platter from TGI Friday's. When I'm here, I like to sample as many different automotive subcultures as possible. So far I've had my classic car fix at the New Year Meeting, a nice look at circuit racing during GTCC, and of course my adventures last weekend at Osaka Auto Messe. Just before heading to Osaka last week, I was also able to take in a bit of drifting at Nikko Circuit.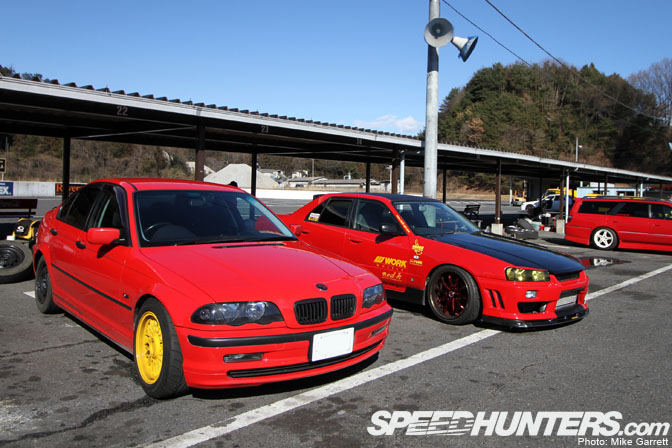 Chiba-based workshop Auto Garage Red K was the host of the day's event, which featured drifting around the standard Nikko Circuit course, as well the reverse or "gyaku" layout.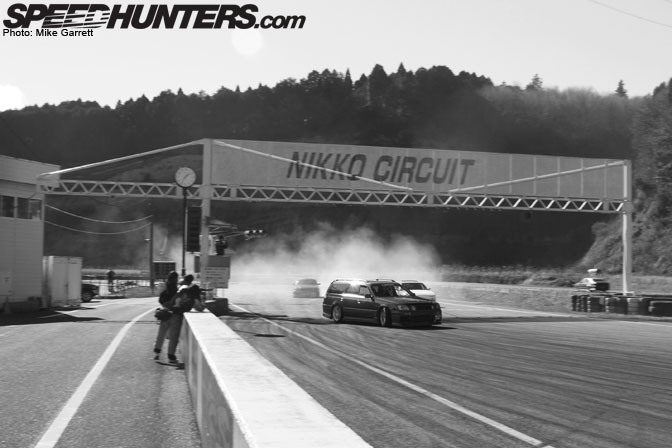 While it wasn't a large event, the cars were cool and the drivers were skilled. A fine way to spend a couple hours on a Wednesday afternoon.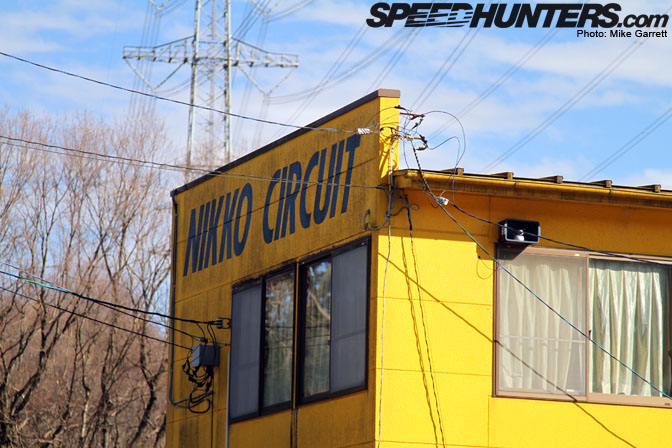 No matter what the event, any trip to Nikko Circuit is a good one in my book.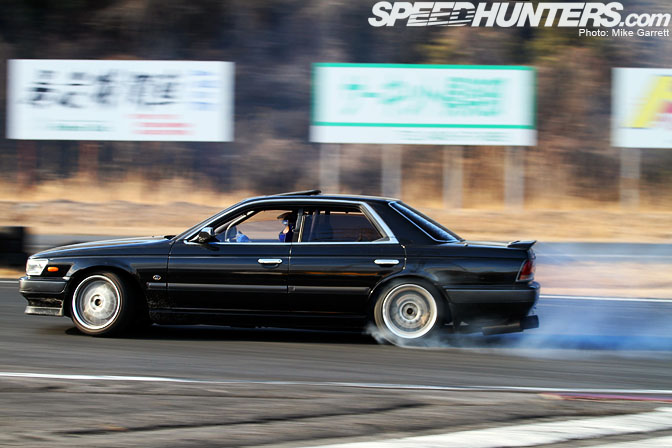 It's a great place to shoot, and it's small size makes it extremely easy to get around.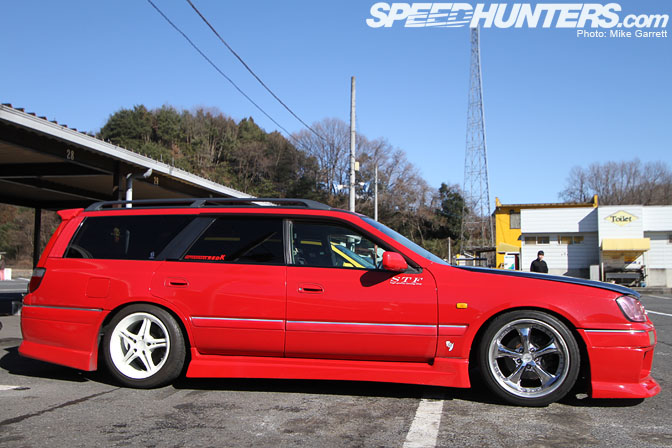 Among the group of cars that came out for this event was a pair of customized Nissan Stageas, both built for drifting.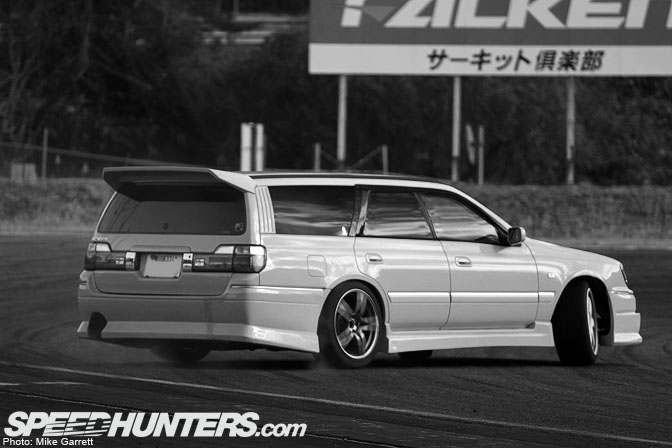 Just the chance to see these two big wagons being thrown around the track was worth the trip for me. Both of the drivers looked very experienced, with big entries, lots of smoke and plenty of manji action down the straights.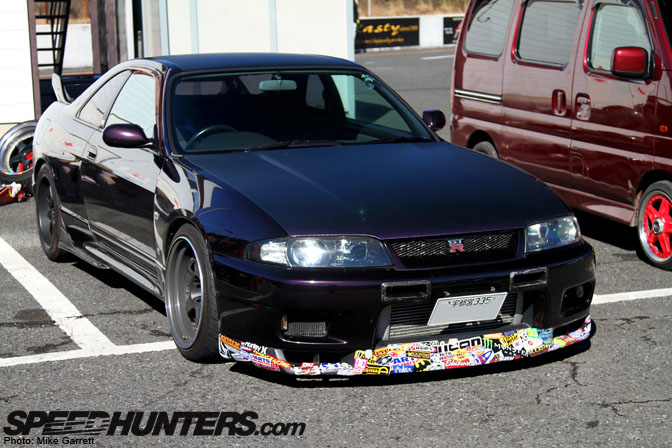 If that wasn't enough, I was also able to meet another cool and friendly Speedhunters reader, Mr. Tsukasa Narita – who brought out his Midnight Purple R33 GT-R to play.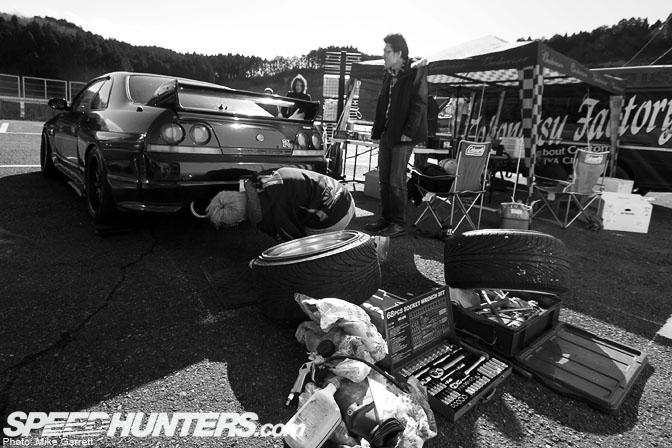 When he's not out drifting, Narita-san spends his days working at a nearby graphics and decal custom shop called Tokonatsu Factory.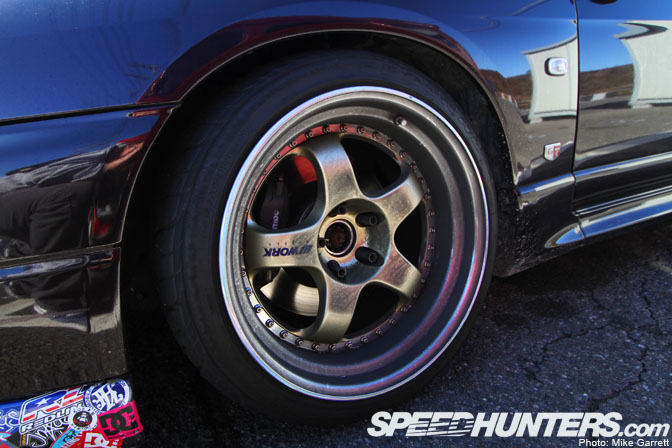 He actually has a dedicated R32 Skyline drift machine, but lately he's taken to drifting his GT-R street car.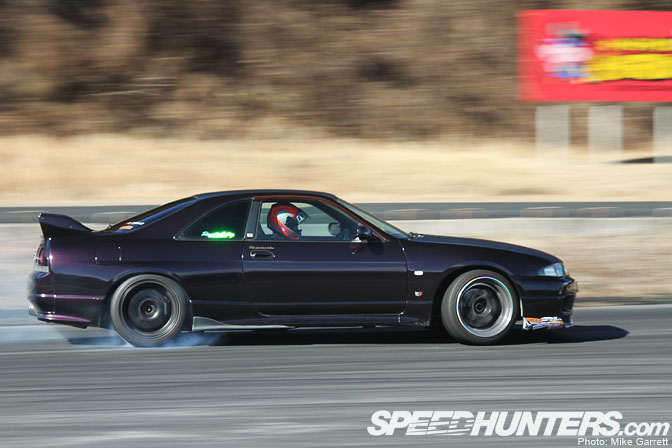 With an FR conversion and about 500hp on tap, the GT-R was laying down lots of long, smokey slides. Narita-san says the car is challenging to drift because of its weight, but you couldn't tell by watching him.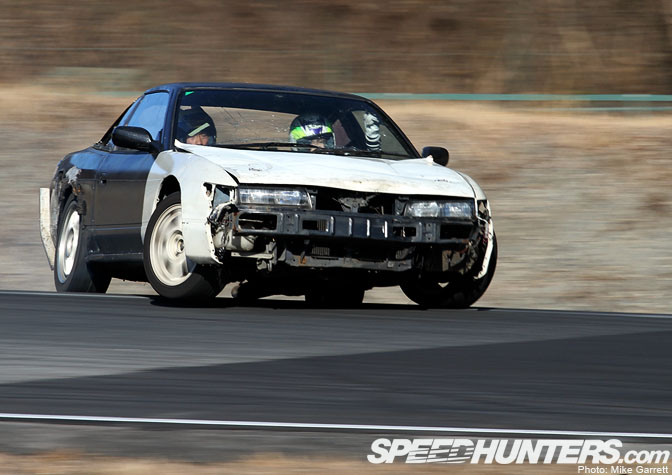 The classic missile car, driven hard and without regard for its preservation.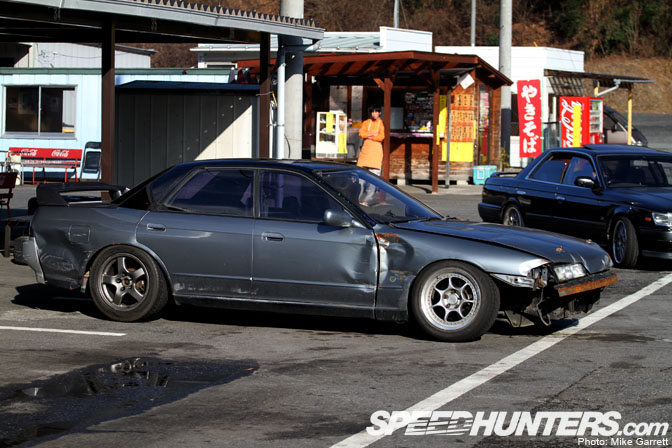 A battle-torn R32 sedan, another one from the missile school of thought.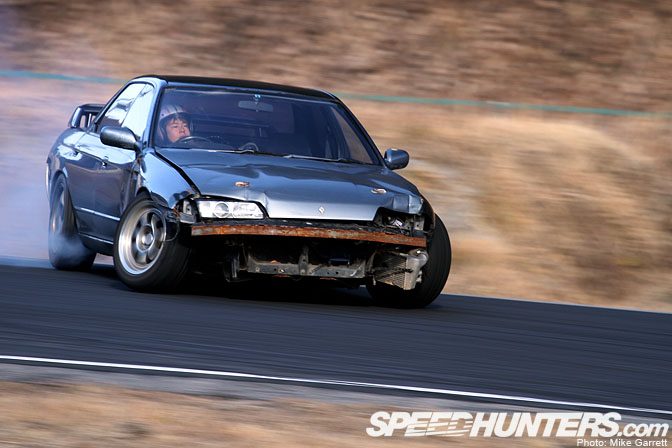 The four-door 32 was also driven in a balls to the wall style. After all , nobody's going to build a car like this to drive mildly.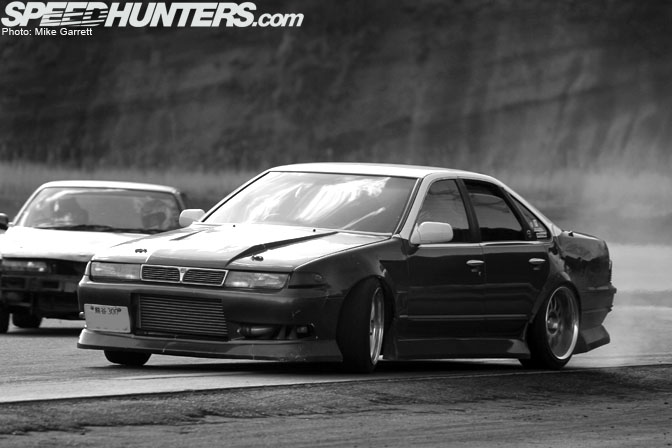 For most of the day the R32 and this Cefiro were partnered up for tandem action.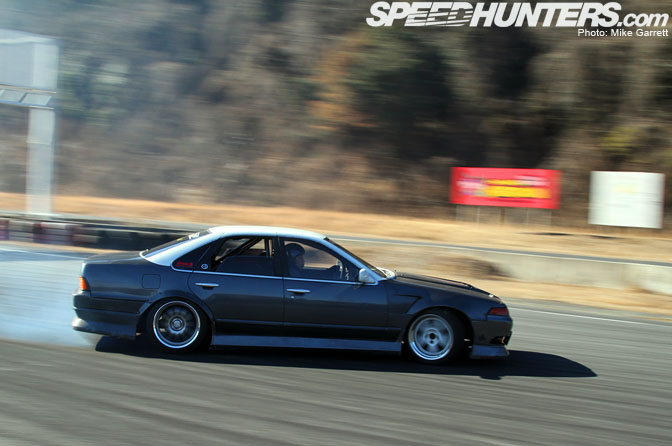 Another view of the Cefiro engaged in some manji fun on the backwards layout.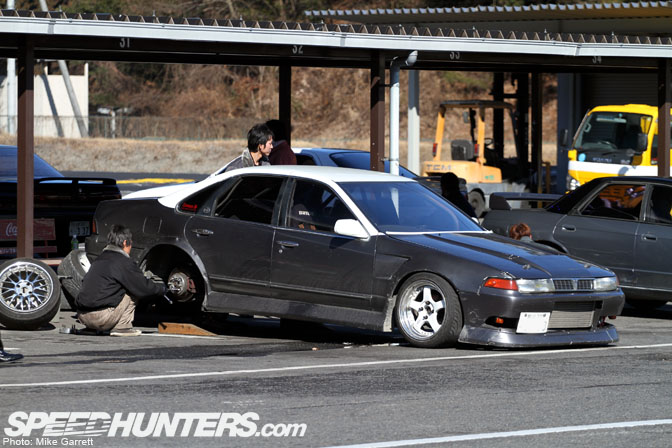 A quick break before another session. With the small number of cars, track time was virtually unlimited.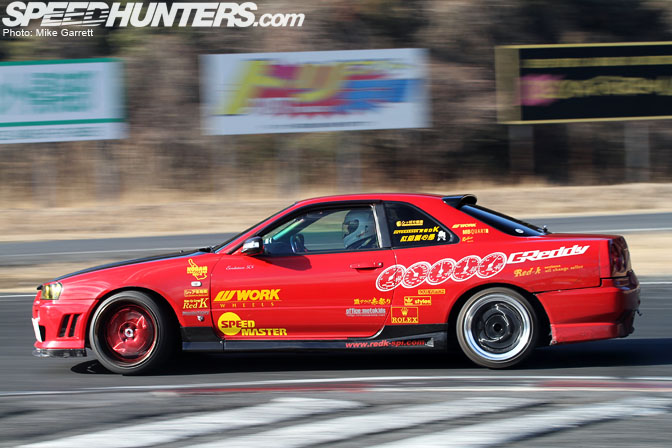 Now that I think about it, almost every car drifting on this particular day wore Nissan badges. This R34 is one of Red K's demo cars.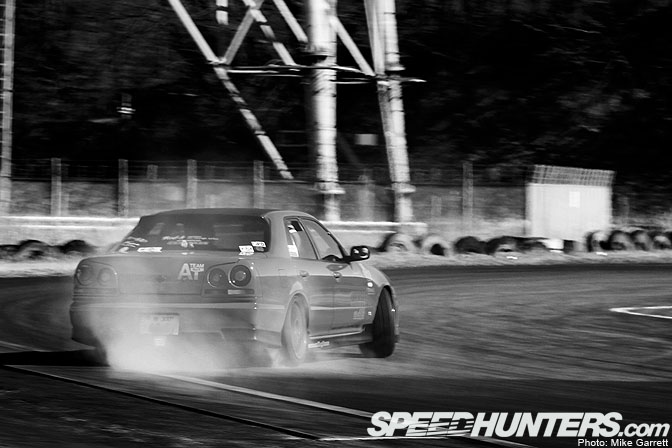 As is this matching R34 sedan.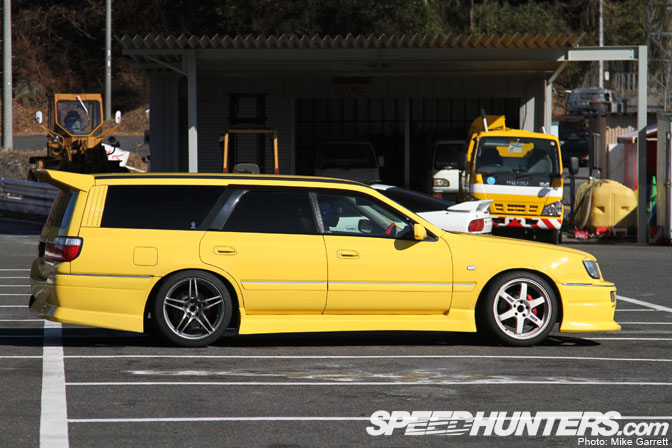 One more shot of the yellow Stagea, just because wagons are cool – and wagons built to go sideways are even cooler.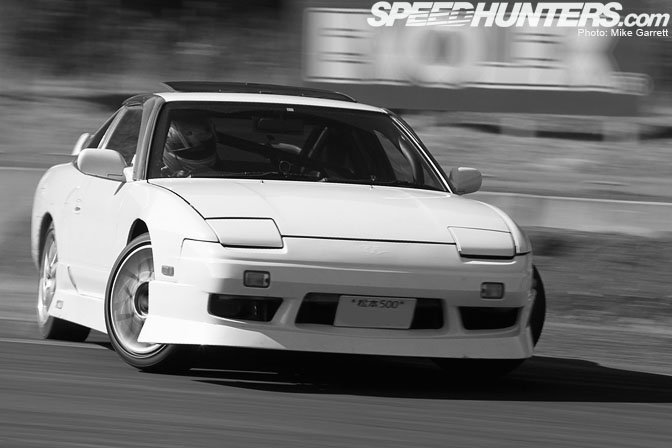 180 coming in hot!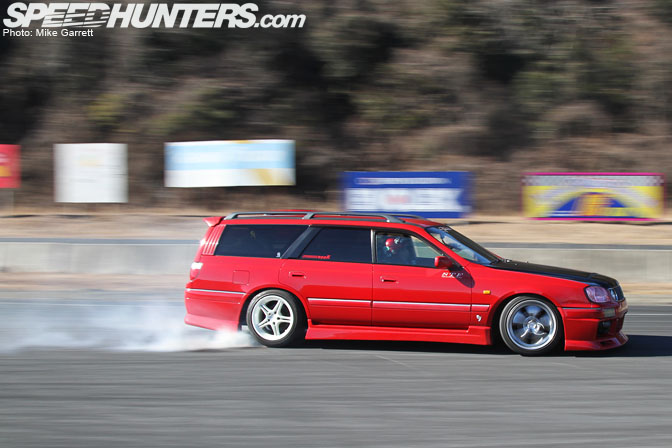 There's the red Stagea again, smoking the tires and making sweet RB music.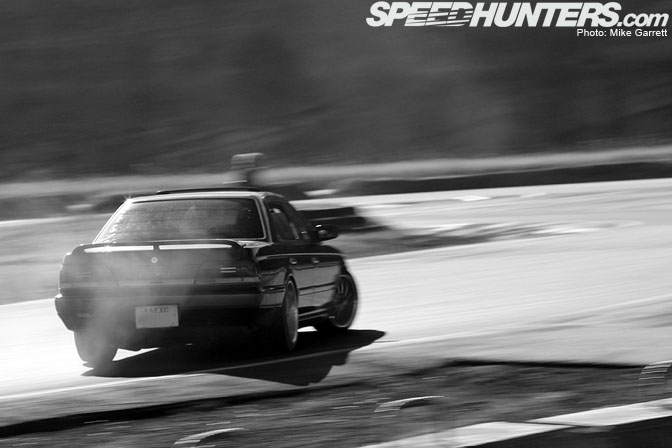 I need to get back to preparing coverage from Osaka Auto Messe right now, but I just thought you guys might enjoy a few scenes from my little side excursion to Nikko last week.
-Mike Garrett