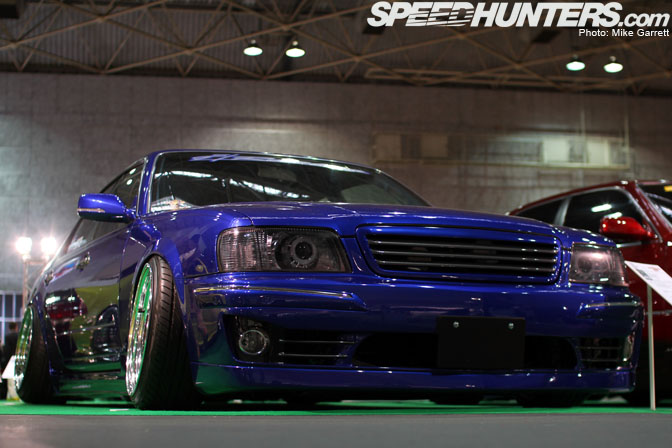 Good evening everyone from the home of the Hanshin Tigers, fried octopus balls, and some of Japan's friendliest people – the city of Osaka.
I've just returned to the hotel after a long day of shooting at Osaka Messe and thought I'd go ahead and post up a few photos and some initial impressions from the show.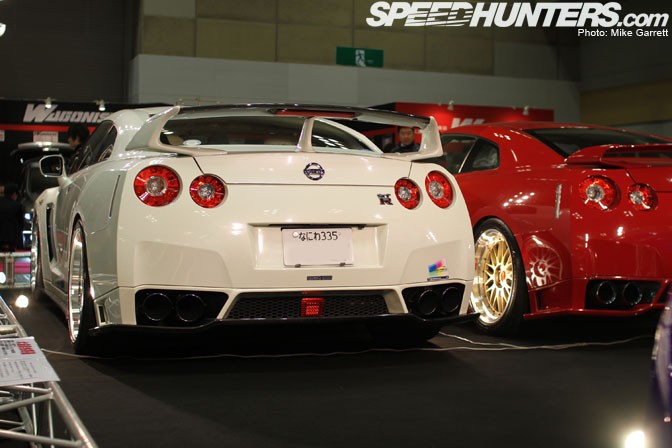 If you aren't familiar with Auto Messe, it's essentially the Kansai area's version of Tokyo Auto Salon. This is my first visit to both Auto Messe and to Osaka itself, so I was very excited to explore the show.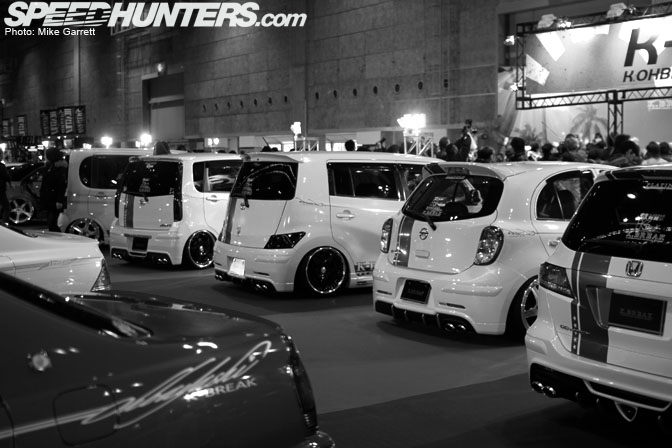 While many of the same cars and exhibitors that appeared at TAS can also be seen in Osaka, I also found plenty that gives Auto Messe its own unique feeling.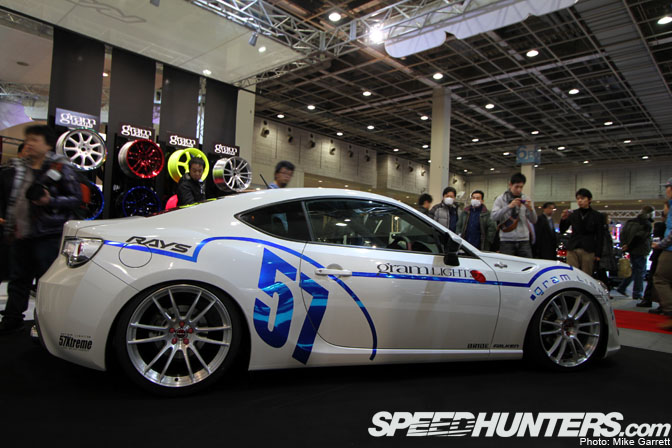 And of course since I wasn't at Tokyo Auto Salon this year, I was of course looking forward to seeing some of the new Toyota 86 and Subaru BRZ projects.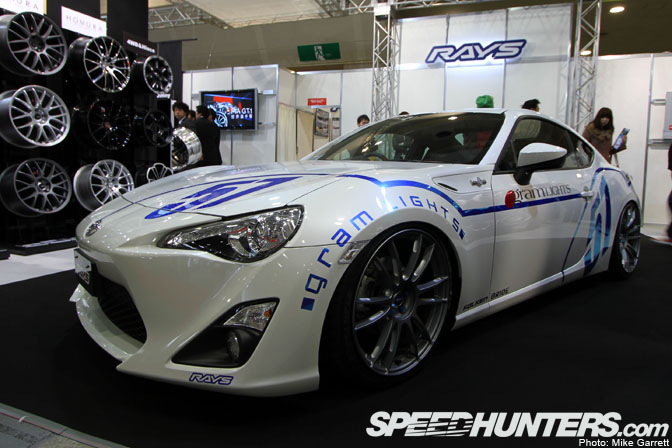 I'd have to say my favorite example was this 86 in the Rays booth. There isn't a whole lot done to it outside of some wheels and a nice drop, but man does it look right!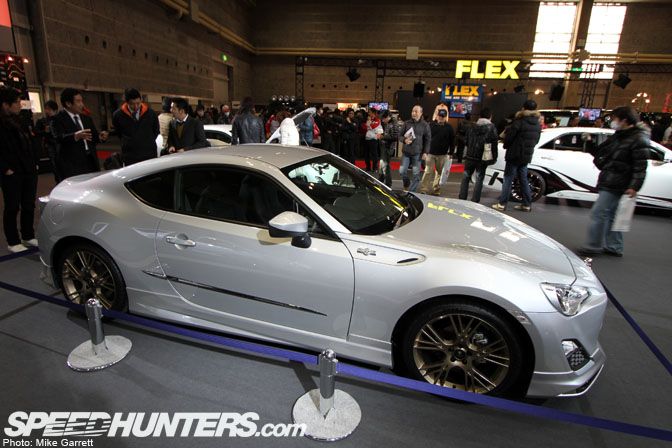 Toyota's large booth included the TRD and Modelista versions of the 86, with both looking like popular attractions. It's nice to see how excited the Japanese public is about this car.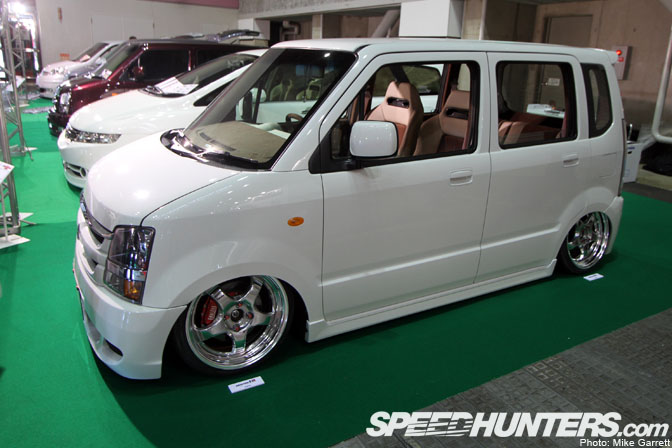 There's no way you can have a show like Auto Messe without some properly done kei cars…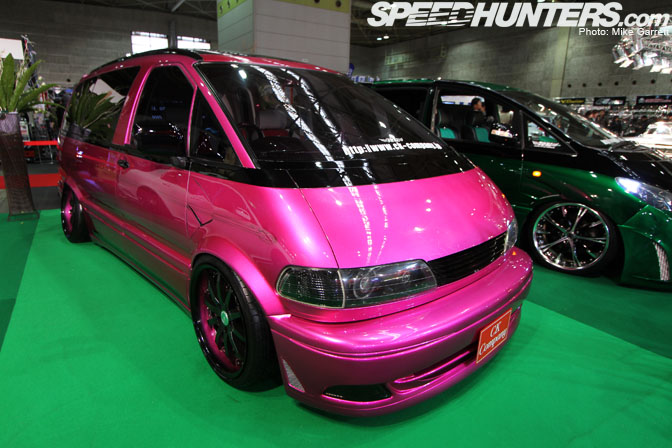 …and of course the vans. I think I'll go ahead and split the posts into categories later, just as Dino did with his TAS coverage.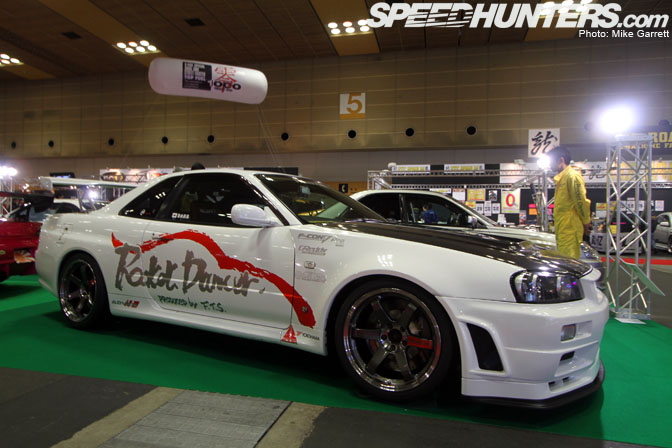 Traditional tuner cars like the Rocket Dancer BNR34 can also be seen at Auto Messe.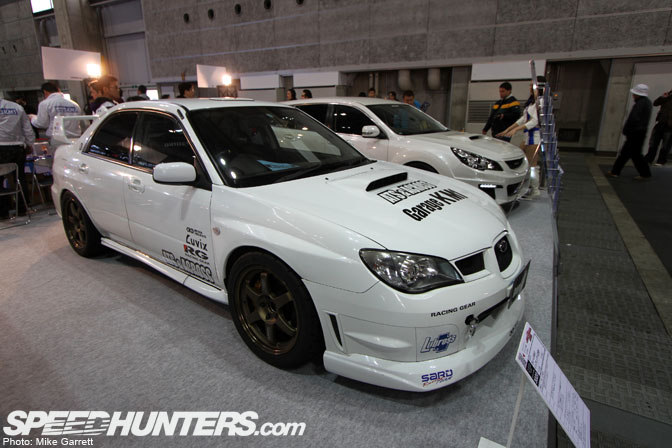 Garage KM1's booth included a handful of cool Subarus, like this GDB Impreza. Can't wait until these guys get their hands on the BRZ!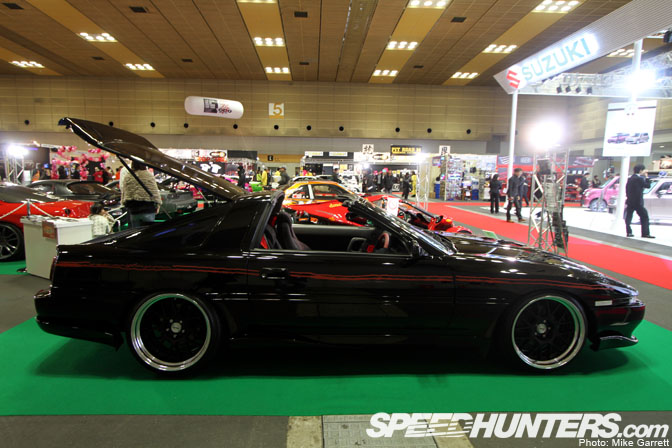 How about this MA70 Supra from AC-Glory? It's always cool to see older, less popular platforms under the lights at these big events.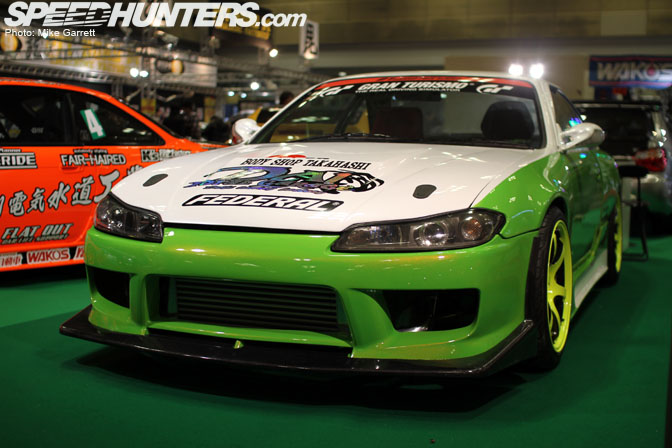 Drift cars were present as well, although there weren't quite as many as I was expecting.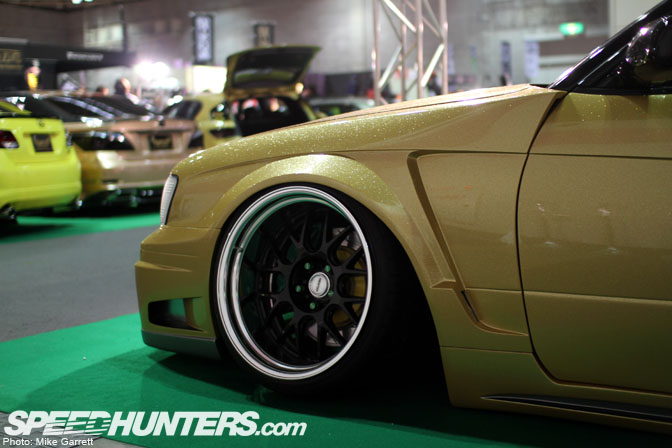 One part of the show that really impressed was the VIP area. As we saw from Dino's coverage of the King of Sedan event last year, Kansai is the place to be if you're into VIP cars.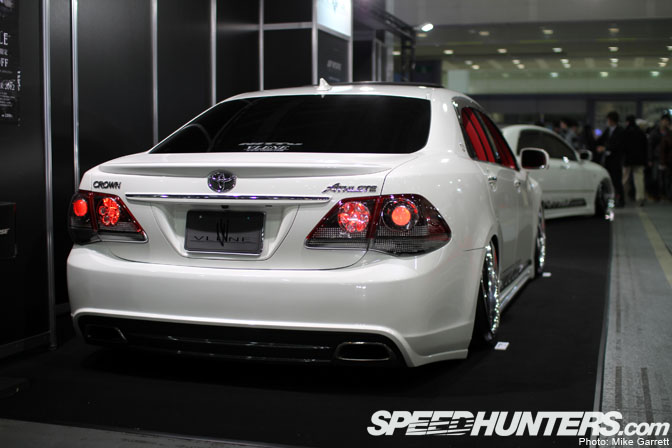 Whether it was company demo cars or privately owned machines, Auto Messe is VIP heaven.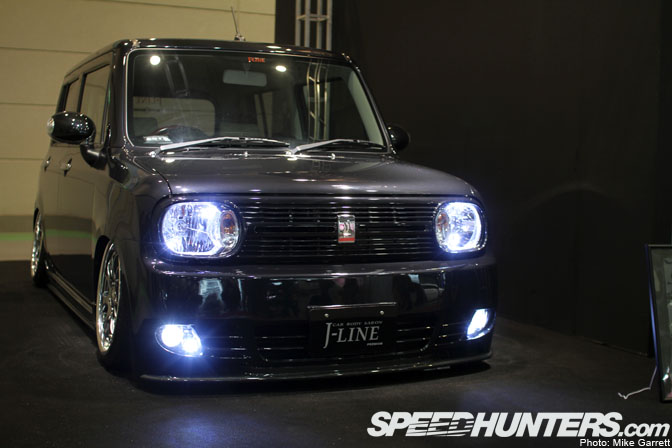 As with the VIP cars, the fixed up kei wagons like this slammed Suzuki Lapin from J-Line are always fun to see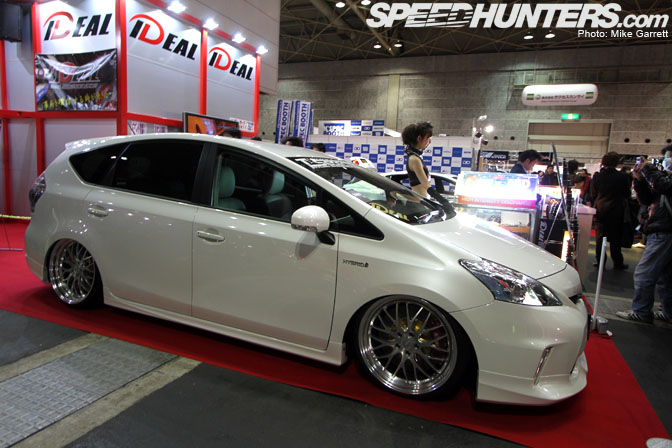 Yes it's both a Prius AND a minivan, yet I'm not afraid to admit I like it.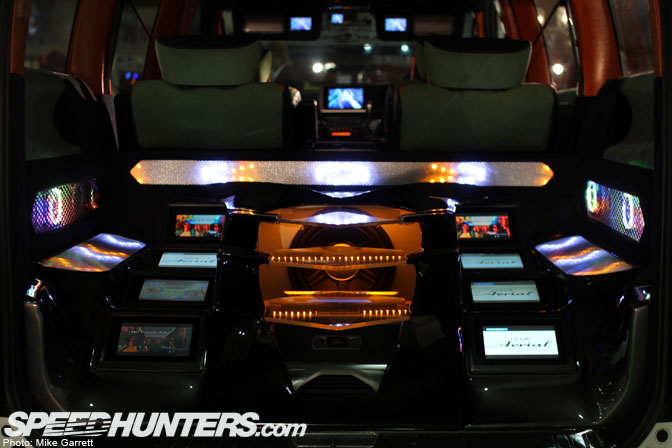 One thing I've really missed while being away from Japan – vans and wagons packed full of audio and video equipment!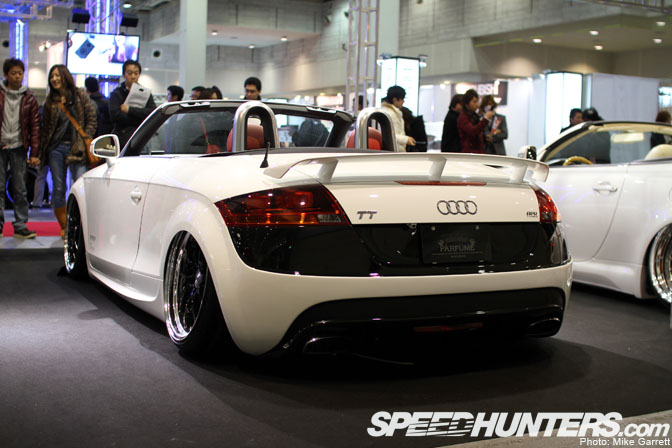 It seems like Euro car tuning in Japan is continuing to grow and grow. The hall featuring these cars at Auto Messe was packed.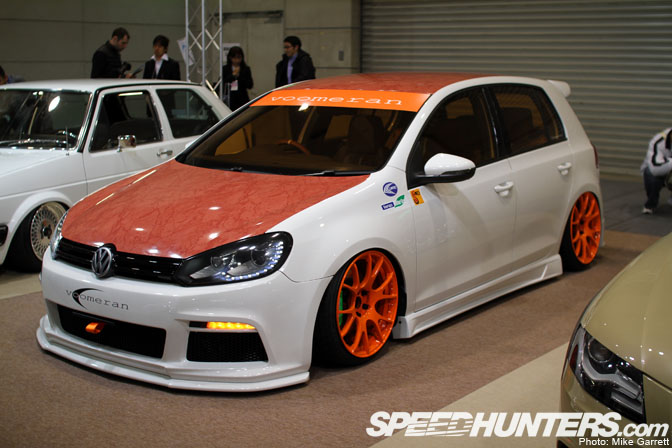 There were lots BMWs, plenty of Audis, and most of all VWs. This Golf 6 GTI from Voomeran was looking very tough.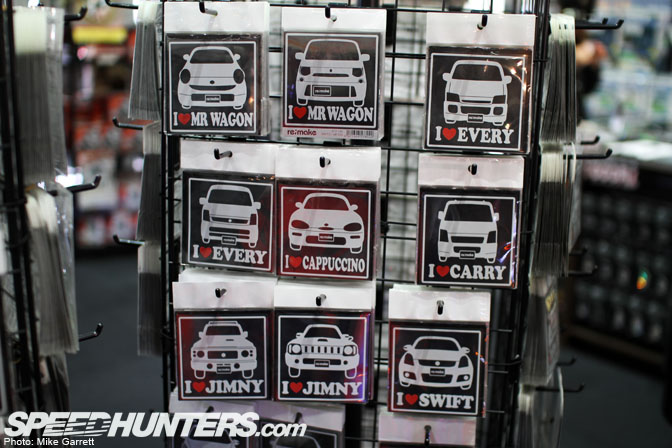 Another great thing about events like Osaka Auto Messe is all the cool goods up for sale. For example, you can get "I Heart xxx" stickers for just about every car on the market.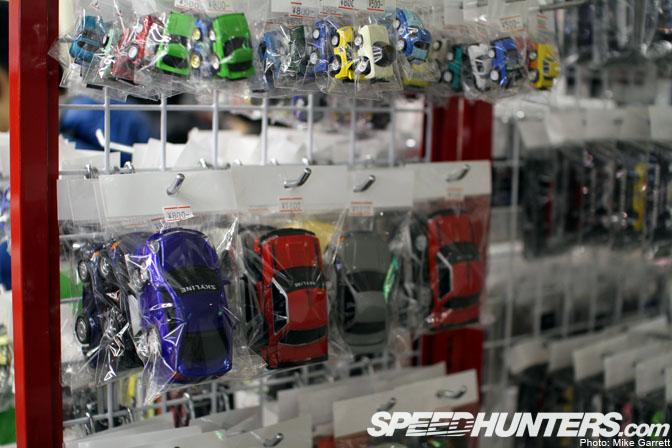 Lots of toys and diecasts on sale too. If you can't find a replica of your car here, they probably don't make it.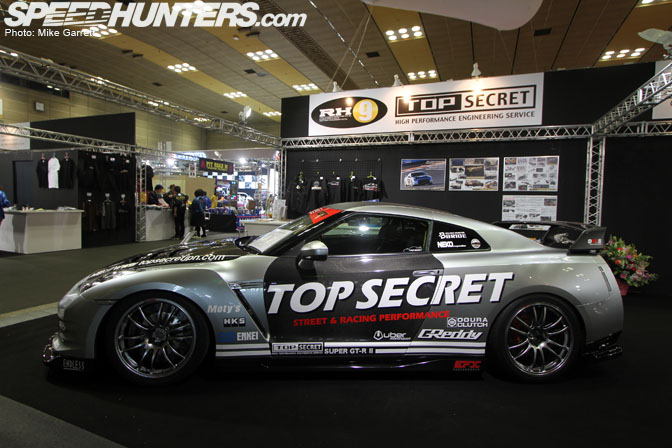 The R35 showing at Auto Messe was pretty strong, and included the high-powered monster from Top Secret.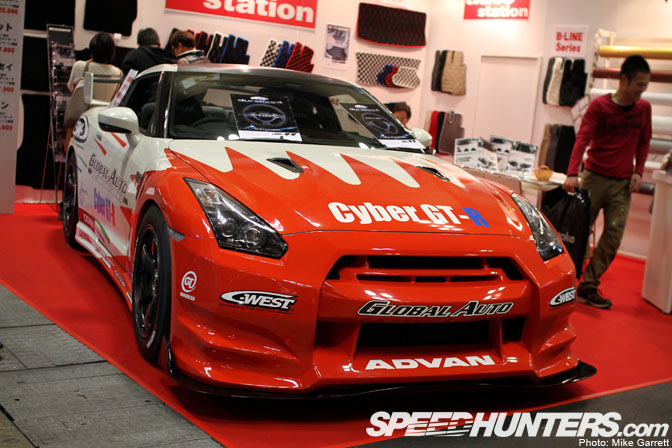 As well as the already-famous Cyber GT-R.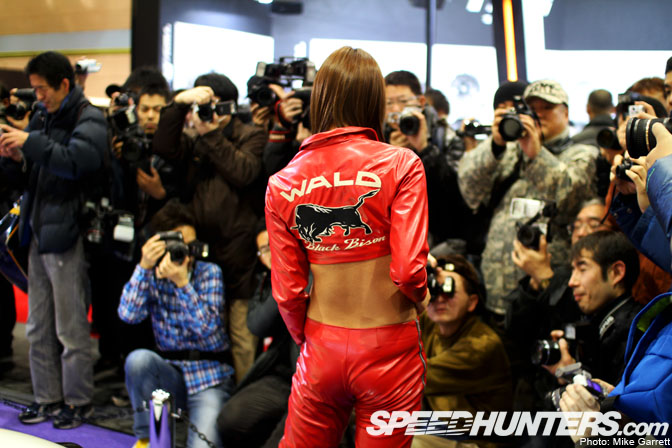 Yes the ladies are out at Auto Messe too, along with the waves of creepy dudes that follow them around.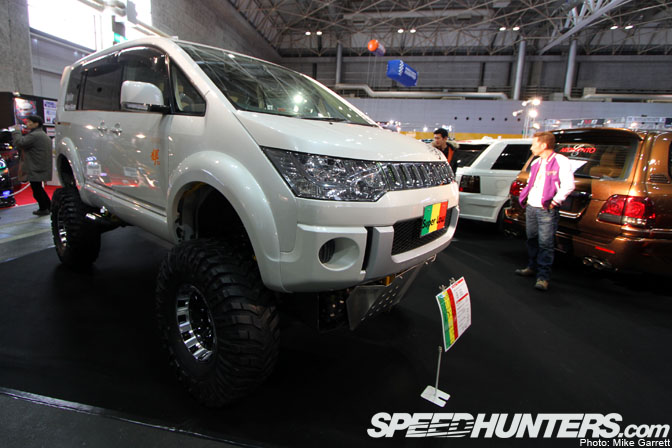 Mitsubishi Delica D:5 with a 14" lift. How can you not like this?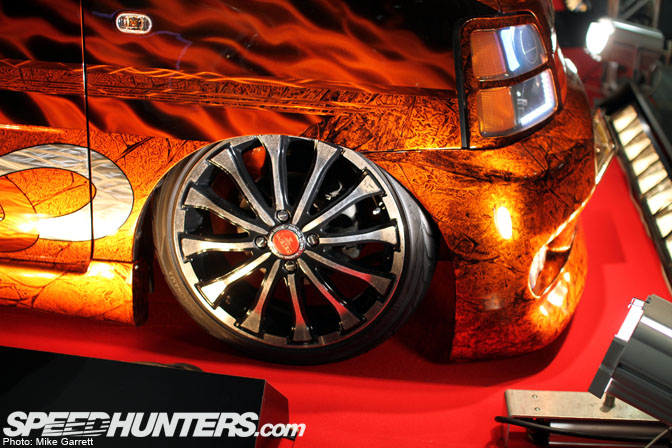 A few of the trends that caught my eye around the show were extremely intricate paint jobs on certain cars. In a way it reminds me of the lowrider and custom scenes in the US, only here it's applied to kei cars and minivans.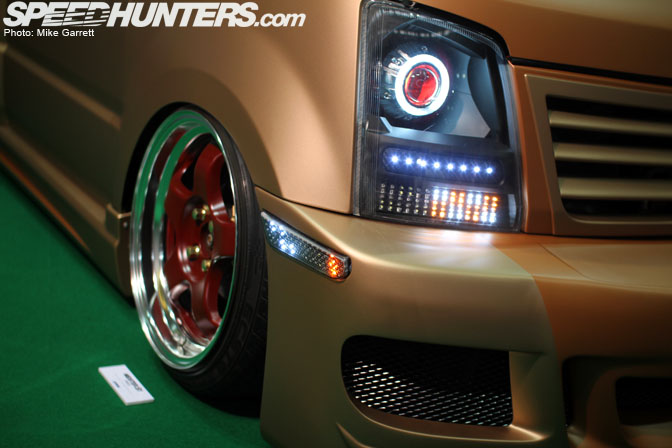 Custom lighting is also huge on both wagons and VIP cars. I saw some truly amazing LED and projector setups while wandering the halls.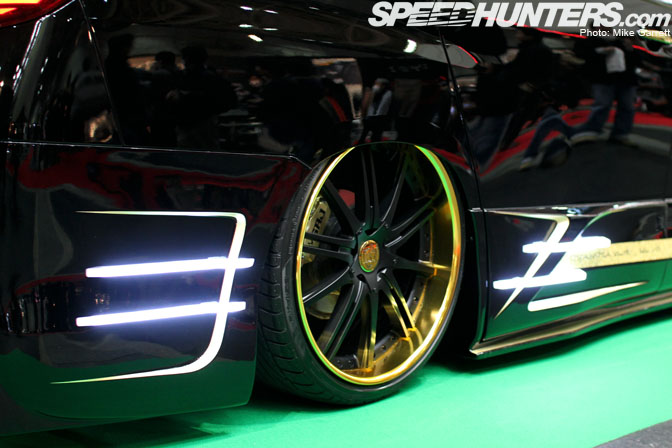 In some cases the lighting was actually integrated into the bodywork itself. Whether or not it's your style, you gotta appreciate the thought that goes into this stuff.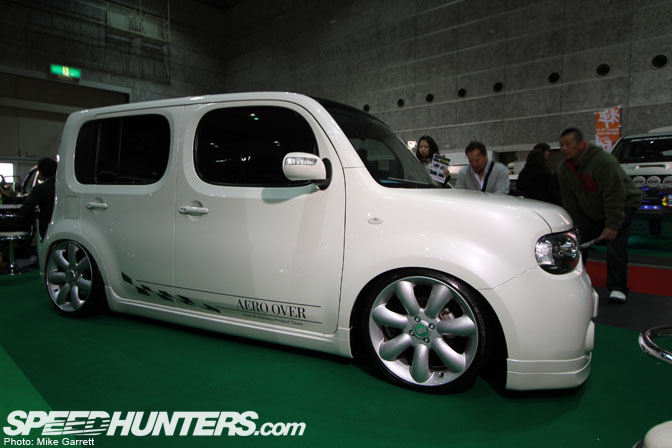 I love this smooth, Euro-inspired Nissan Cube from Aero Over. It stood in nice contrast to the more wild vehicles on the show floor.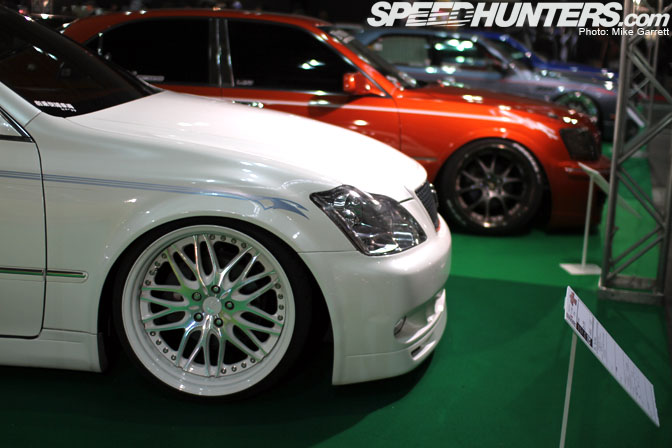 Well, my stomach is starting to growl now so I think it's time to wrap this up and grab some dinner (perhaps some of that famous Osaka takoyaki?). After that it's time to get rested up for another day of exploring Osaka Auto Messe.
Much more to come!
-Mike Garrett