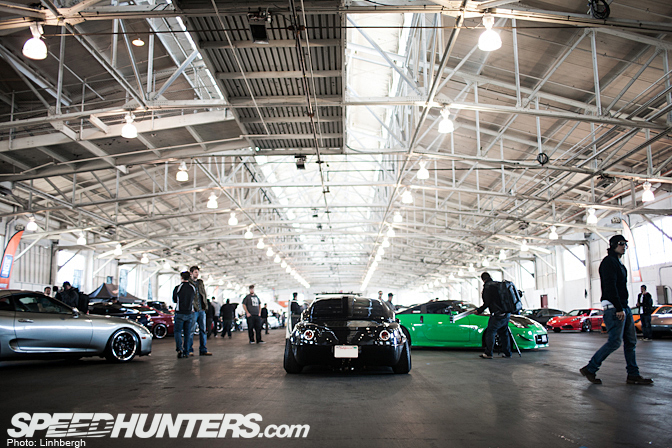 We continue our coverage of Wekfest 2012 San Francisco. This show seemed like a great place to really understand the new trends that are going on in the modified cars scene. I've noticed a few new ones and will point them out as I go on.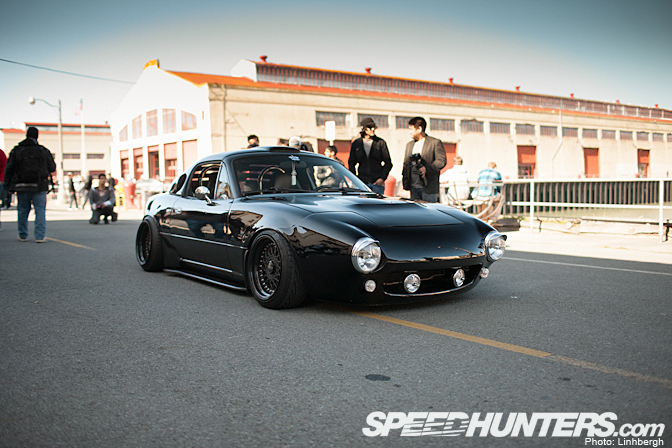 Lets start with one of Linhbergh's favorite cars of the show: This was an extensively modified Mazda Miata. It has a "Pit Crew Racing" front end, which is influenced by cars like the Ginetta G4 and the Karmann Ghia.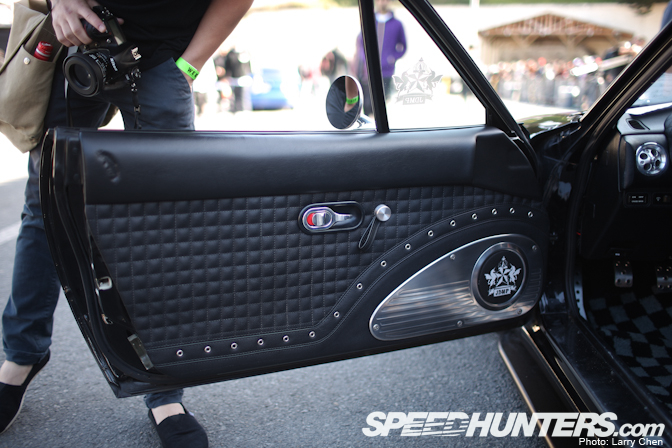 There was a lot of attention to detail here. The door panels were custom made to the builders specifications.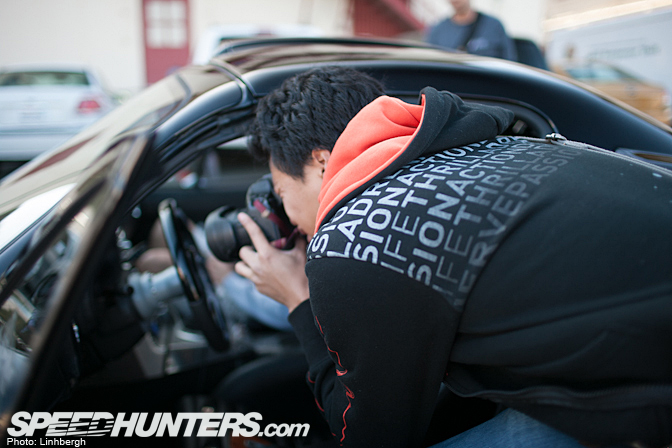 That was me getting uncomfortably close to the owner of the car. The resulting shot?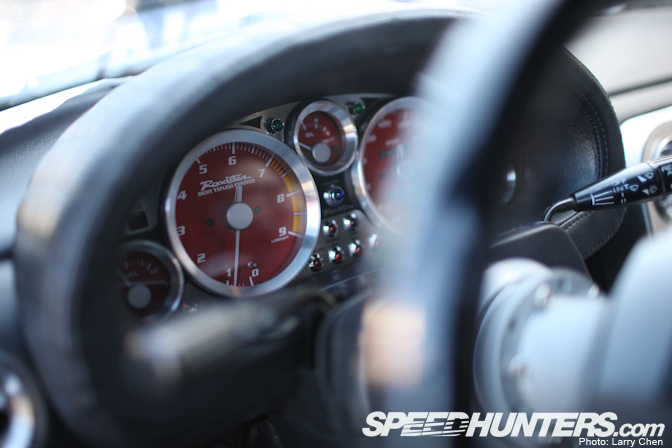 A nice close-up on the gauges. This car is turbocharged, so it's not all for show.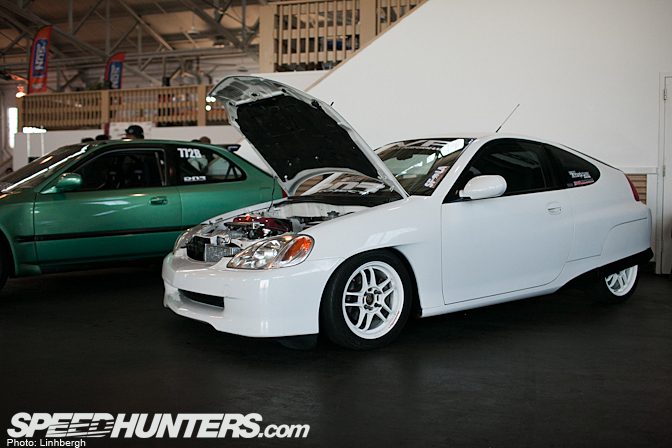 Here was the first trend that I noticed, as there were many of these hybrid cars turned into monsters.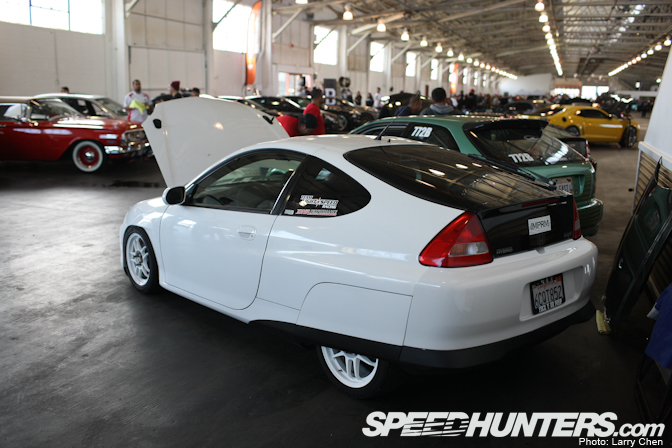 This was just all sorts of sacrilege, and it was also a prime example of a modern day "sleeper."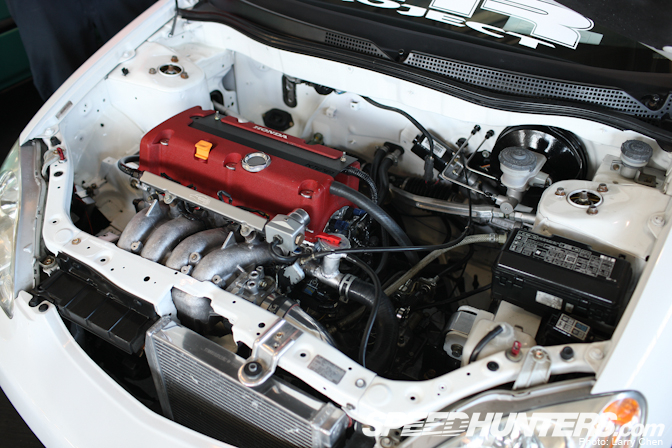 Beneath the hood was a K series. I just love how this defeats the entire purpose of purchasing a hybrid car.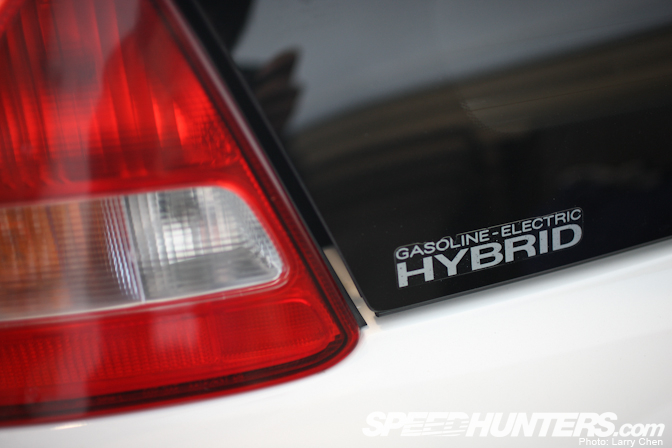 What this badge really means is "Gasoline engine; Electric, errr, starter?"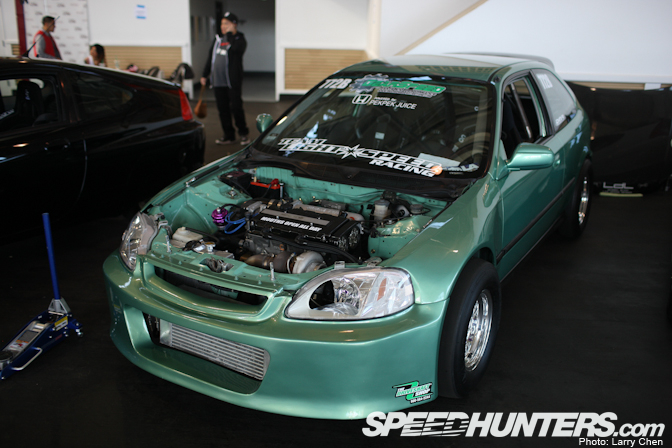 Next to the Franken-Insight was this very clean drag car.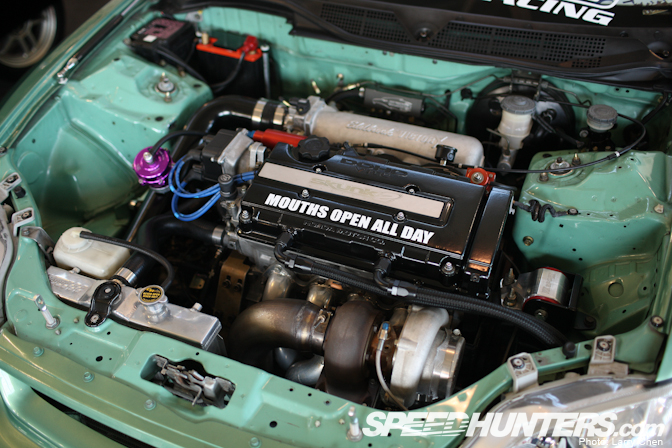 With that size turbo, I can see why my mouth would have been open all day.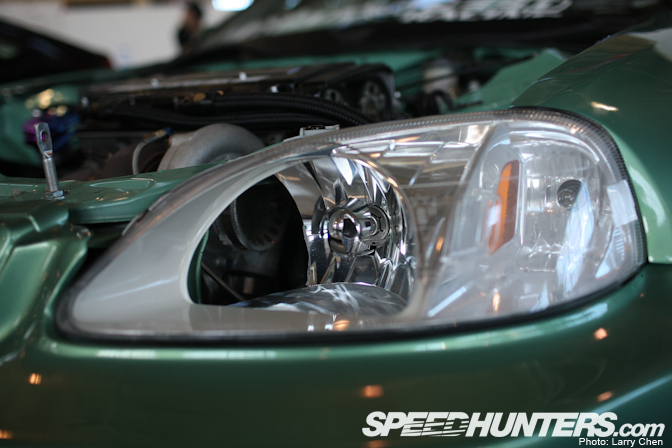 Half headlight, half air intake. Dual purpose is always a plus.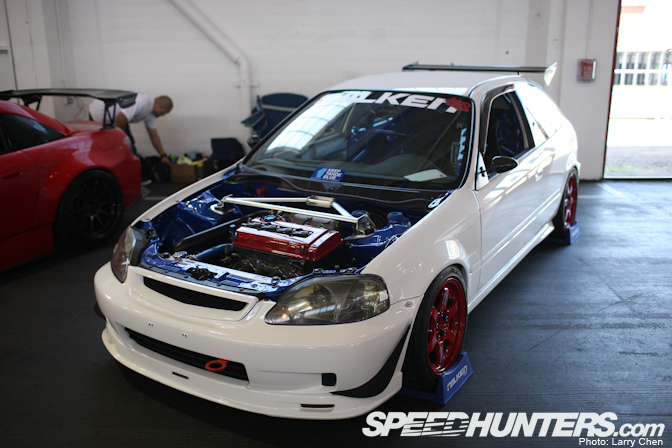 I have noticed there are way more high dollar Honda builds nowadays. Maybe it's an indication that many builders have grown away from street racing and rattle can paint jobs. Like this Civic for example; everything is immaculate. Also, I love how the calve cover matches the TE37s.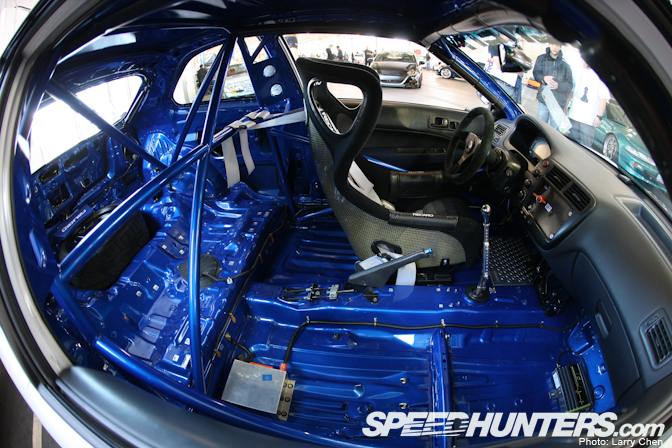 The interior is just so clean. I loved the funny little things that builders put on their cars, like that spin-turn knob on the e-brake. Maybe this Civic was an AE86 in its past life.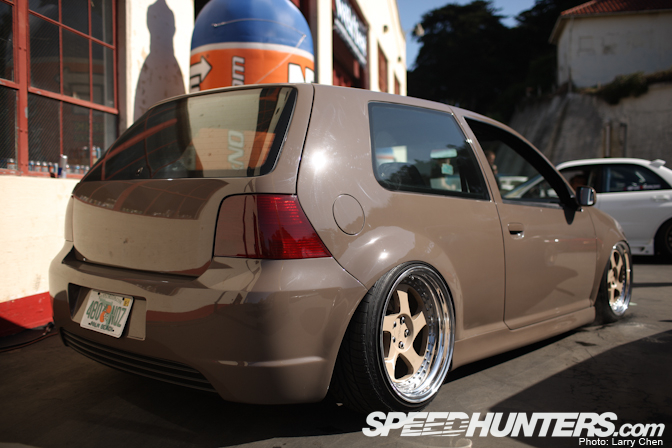 There were a fair share of European cars at the show as well. Like this Golf with matching wheels and shaved trunk.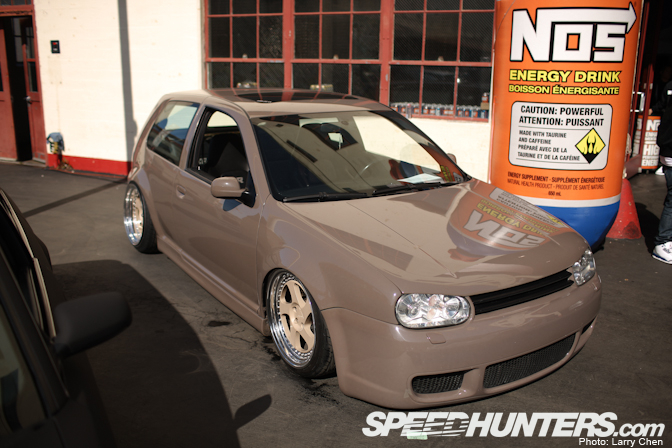 I love the mean look of this car. There are two colors that are definitely becoming a trend and brown is one of them.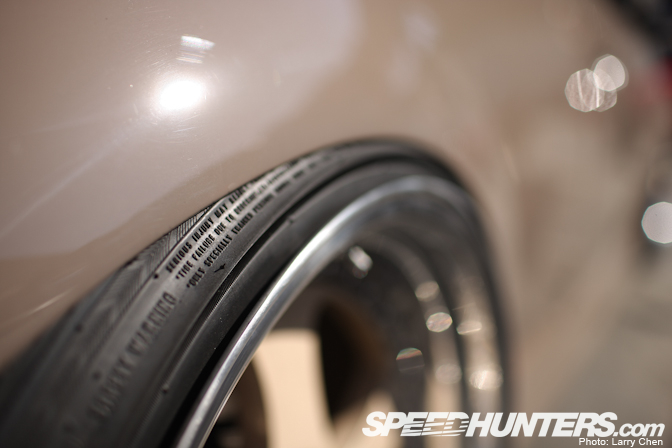 I would be worried about running over a tic-tac, let alone a speed bump.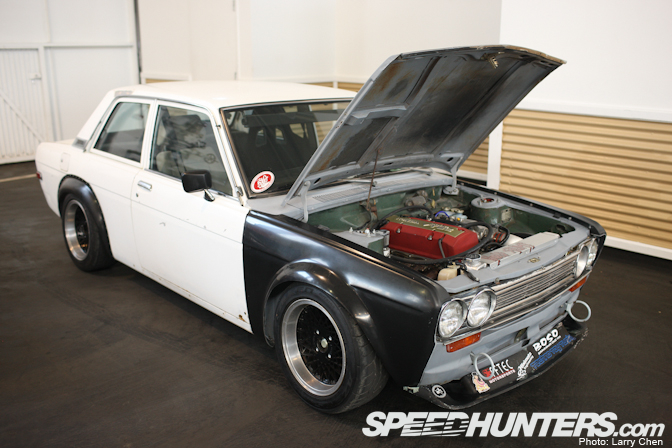 This car looked strangely familiar.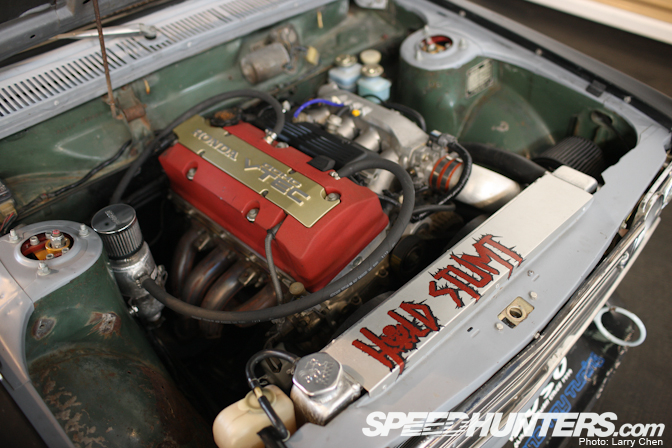 It's Luke Crowell's F22C powered Datsun 510 that Linhbergh has featured before.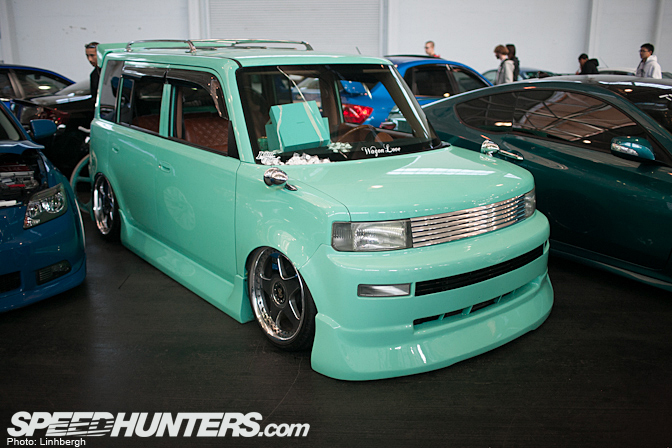 Mint green is another color that has been popping up more and more. This Scion xB has such an amazing paint job as there were no imperfections on this car.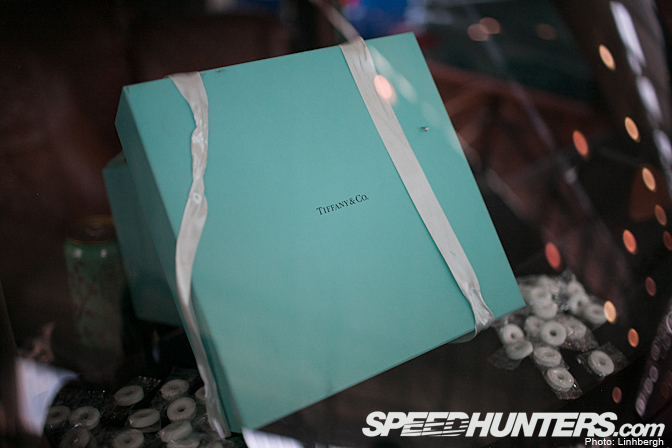 I'm guessing that the builder got some inspiration for the color from this box.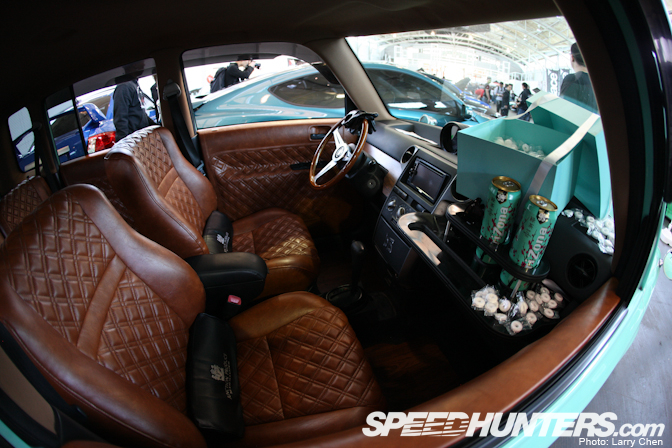 The interior was just as immaculate. It had a nice wooden steering wheel and matching beverages. It also has all the trimmings of a VIP style car like the leather pillows, window visors and a fancy passenger side cup holder. The driving gloves were a nice touch.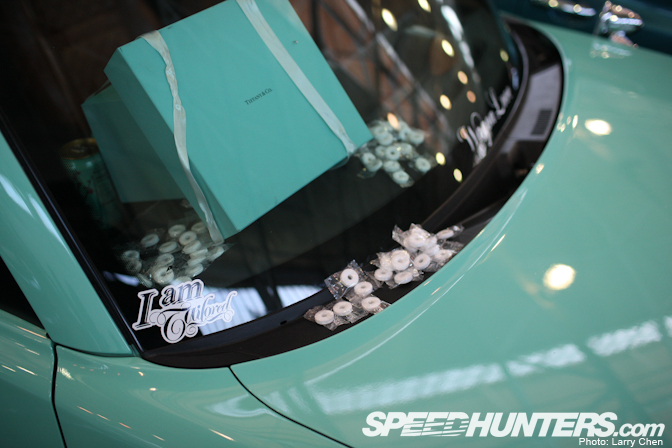 Linhbergh and I helped ourselves to a mint as we enjoyed looking at this car.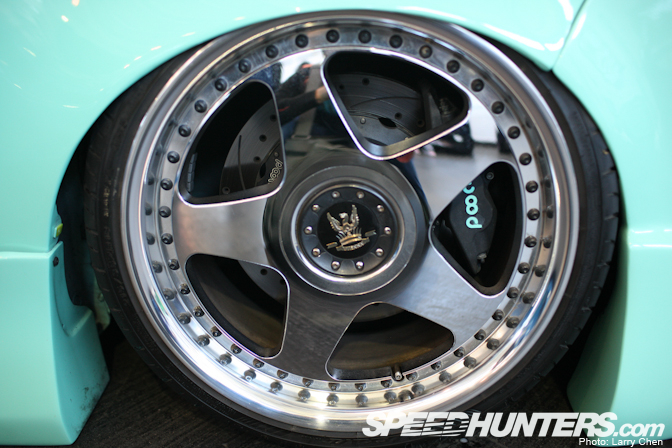 The builder even took the time to paint the letters of the Wilwood calipers to match the minty green.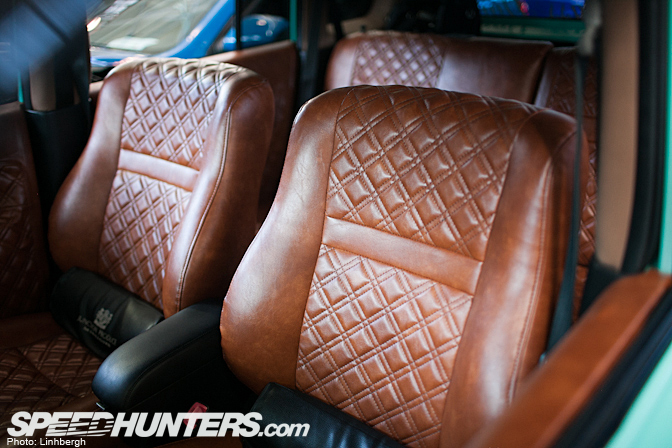 The seats looked like they were made out of leather usually reserved for fancy women's designer bags.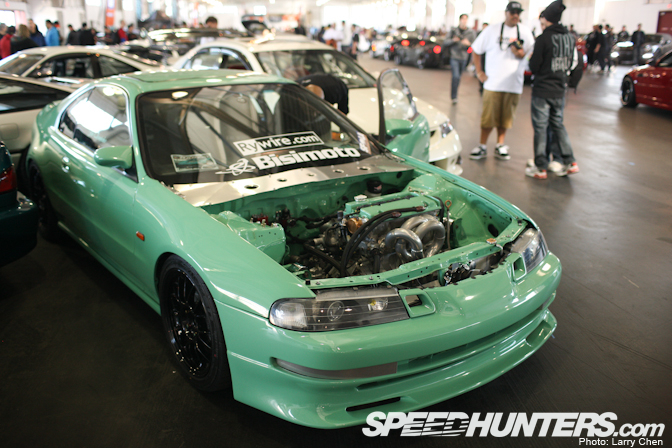 Here is another minty green paint job, but this was on Big Mike's Honda Prelude.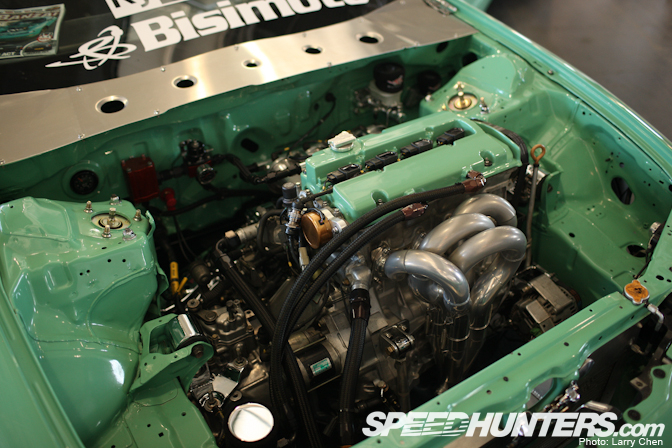 What a clean engine bay and you know it means serious business if it has a Bisimoto decal on it.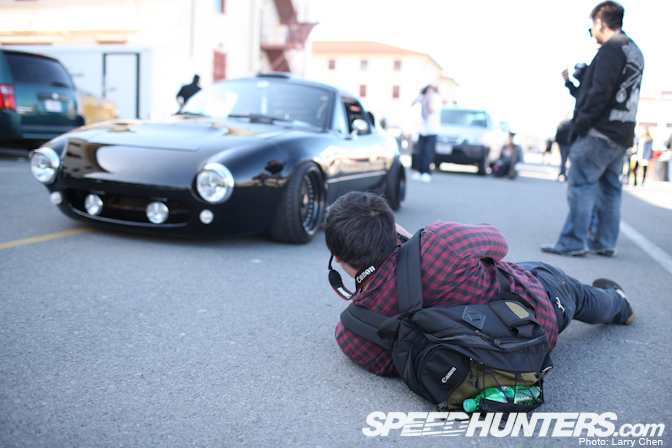 This was a pretty common site, with photographers from as far as Japan coming down just for Wekfest.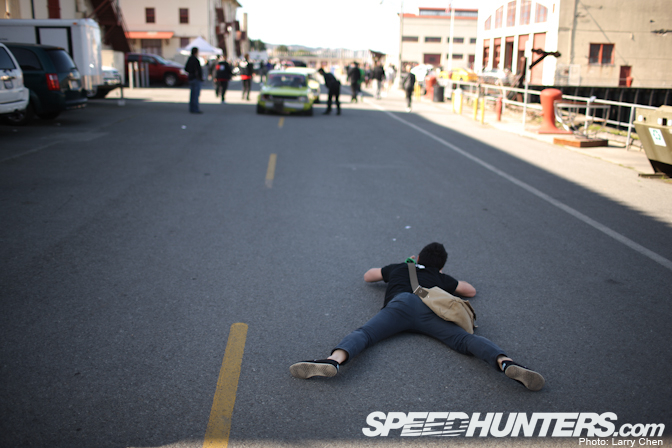 So in order to get more unique shots they just go lower and lower. It seems stance also applies to the photographer taking the photo of the car.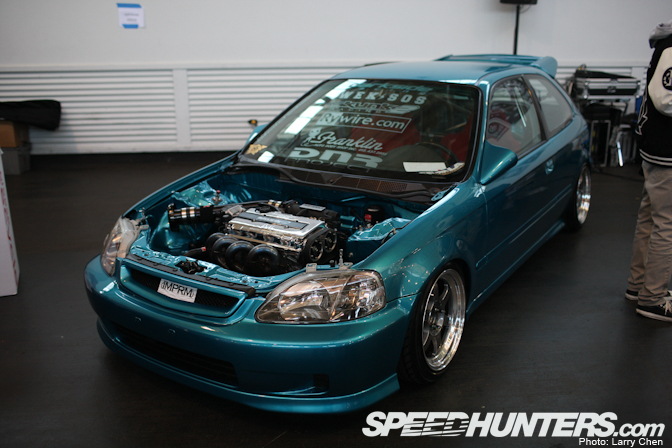 I have always had a soft spot for the EK Honda Civic and this is a perfect example why.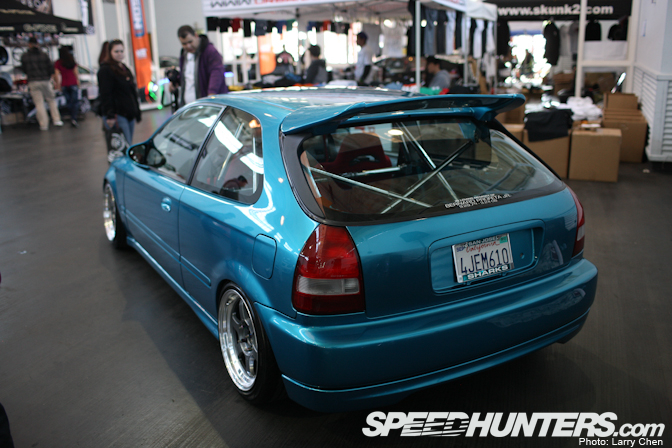 These hatchbacks are just so cool. I'm not sure how much road duty this one sees, but it is registered for the street, like most of the other cars at the show.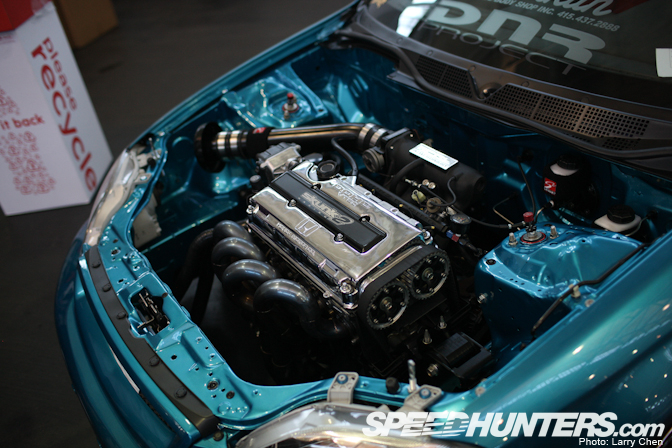 I have a feeling this could put down some impressive 1/4 mile times, if you were to slap some drag slicks on it.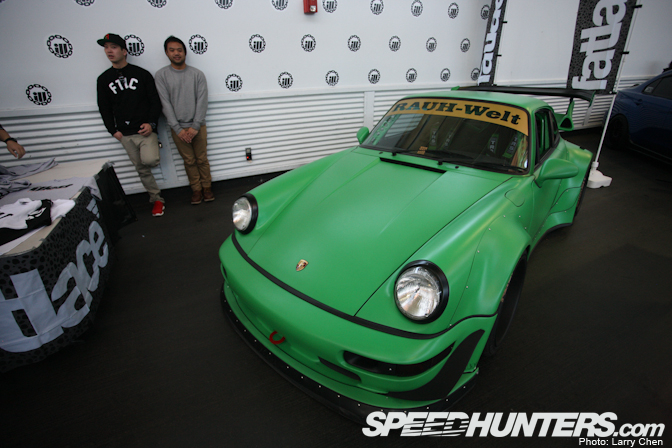 Mark Arcenal's Pandora One RWB Porsche was proudly displayed in the middle of the hall. The car has an incredible presence wherever it is shown.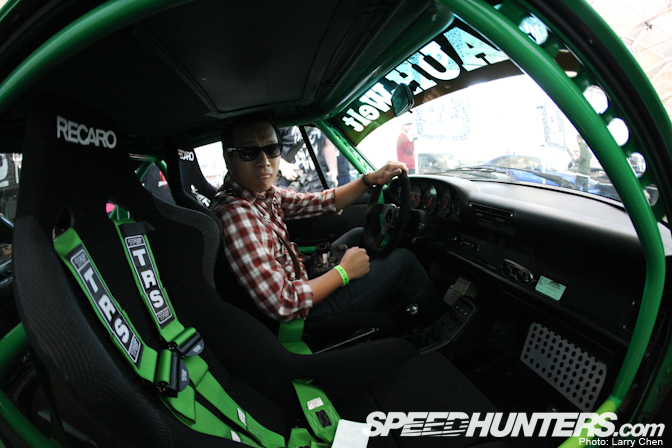 Linhbergh decided to sit in it and play with all the knobs and dials. I got scared for a bit when he gave me that "Oh-uh, I just broke something face."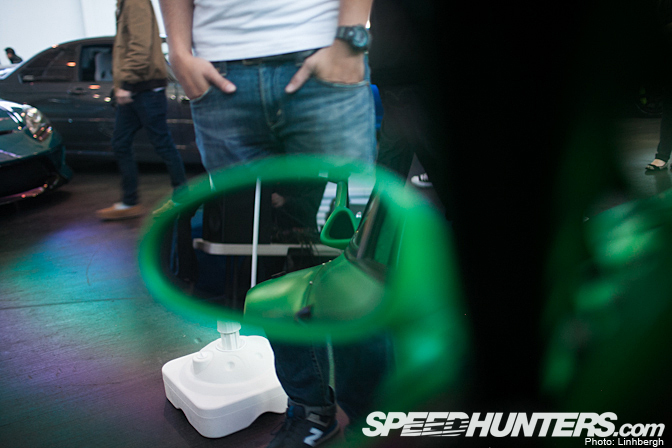 This was his view from the cockpit. I know he wished he could have taken it for a spin, but that guy with his hands in his pockets was in the way.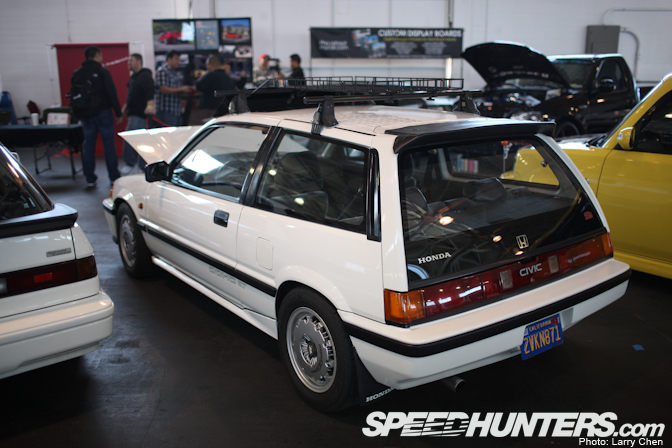 This Civic was definitely my favorite car of the show.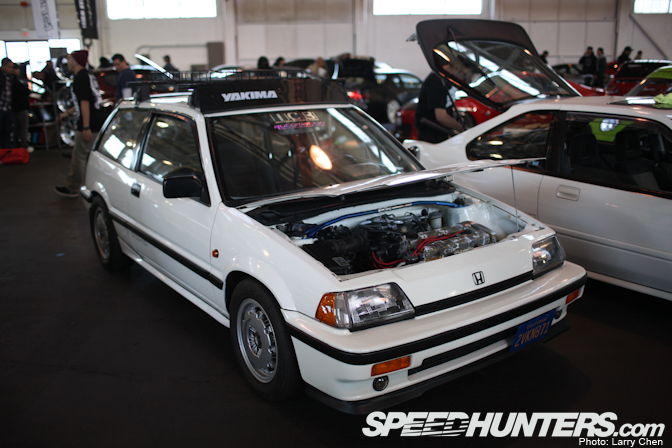 I just love how simple it was and I would have driven this car every day if I had it.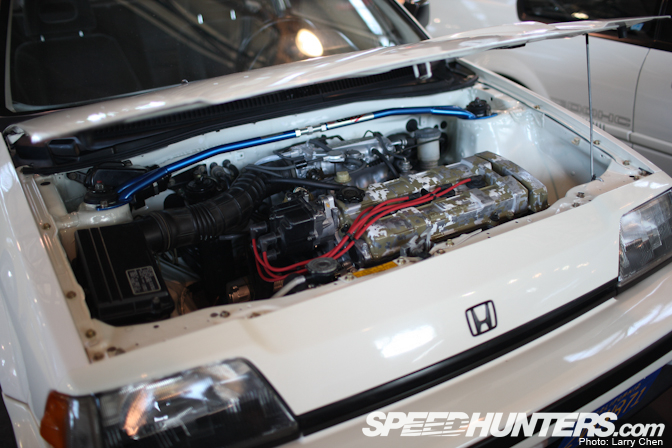 I like how he kept the stock air-box. For most people that's the very first thing they change. I also like the personal touch on the valve cover.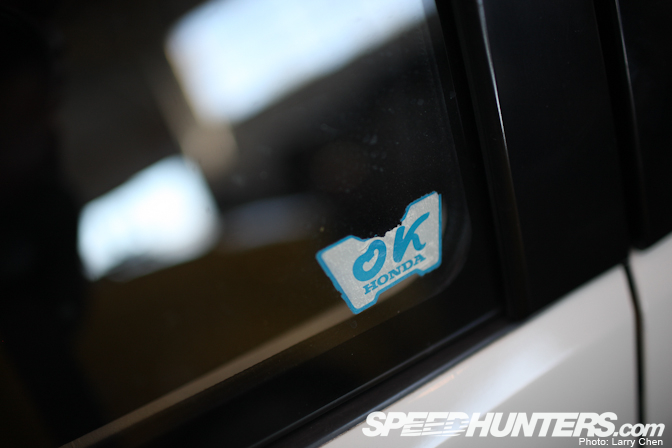 This decal reminds me of my childhood. When you are just a kid sitting in the back seat of one of these things, that decal is right in your face.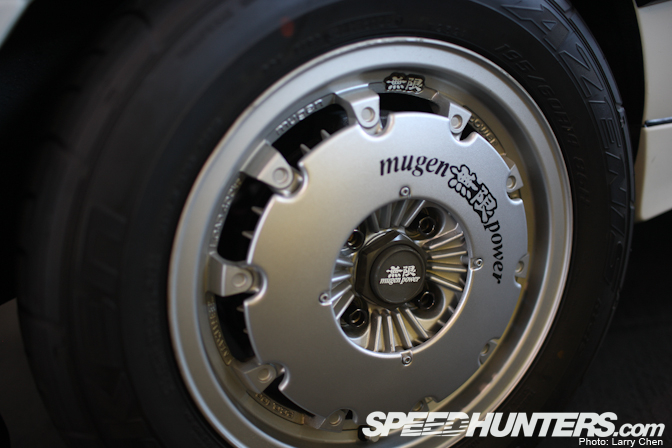 I've actually never seen Mugen CF-48s with their covers in person before.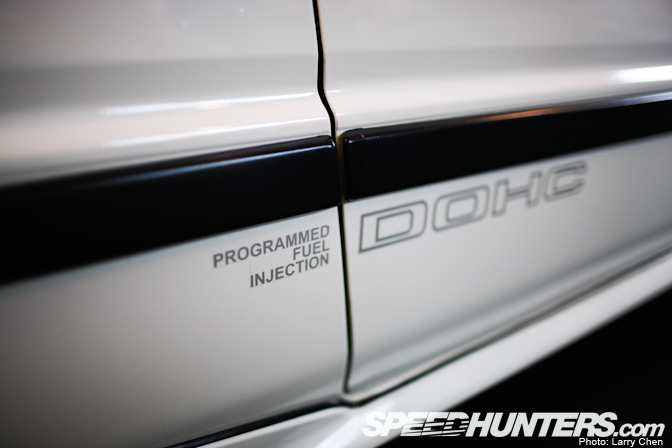 It's as if it just rolled off the showroom floor, and that's how clean this car was.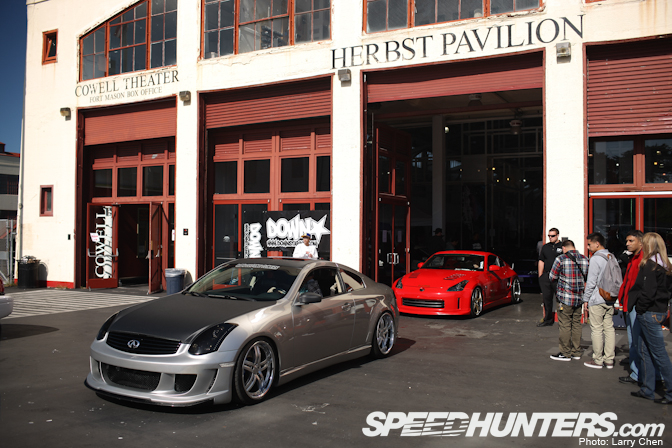 We headed to the next hall to find them continuing to load cars in. Each car had to reverse into the warehouse because there was just no room to turn around in there.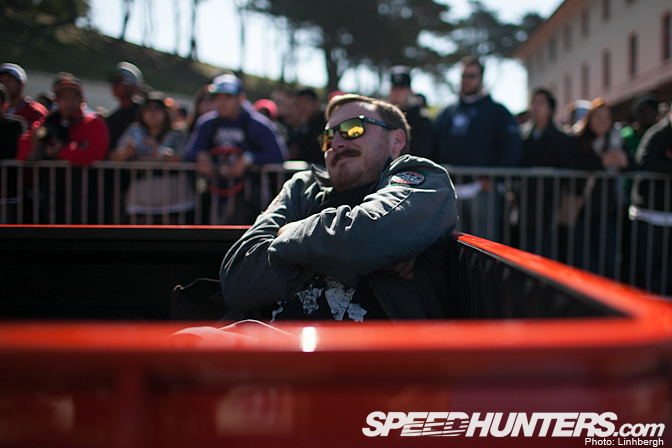 We caught up with our friend Geoff Pitts from Thunderdrift as he was still in the same spot where we left him.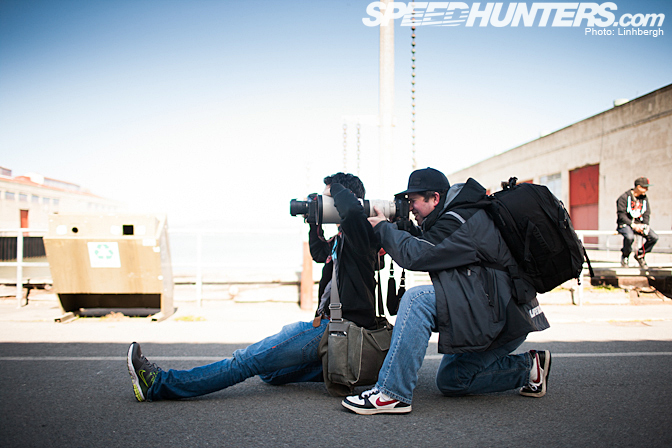 I decided to team up with my media buddy, Andrew "Cone Man" Bohan, and shoot some things outside…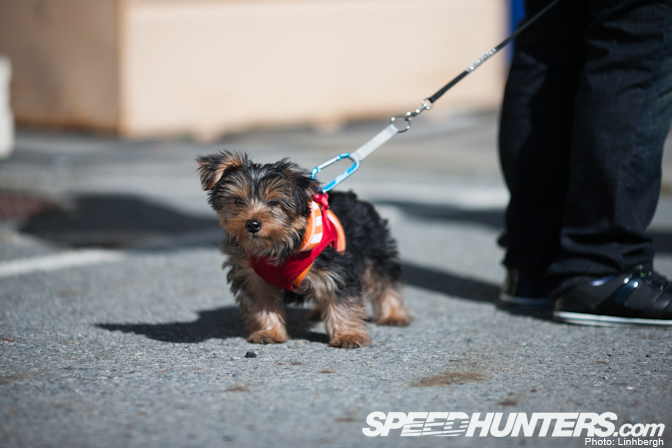 …Like this puppy…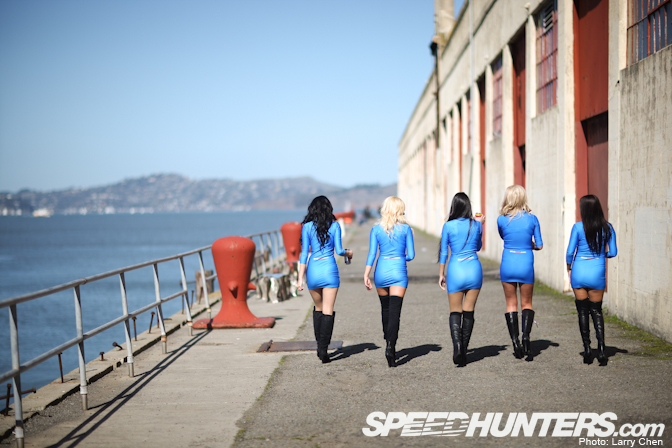 …And these import models.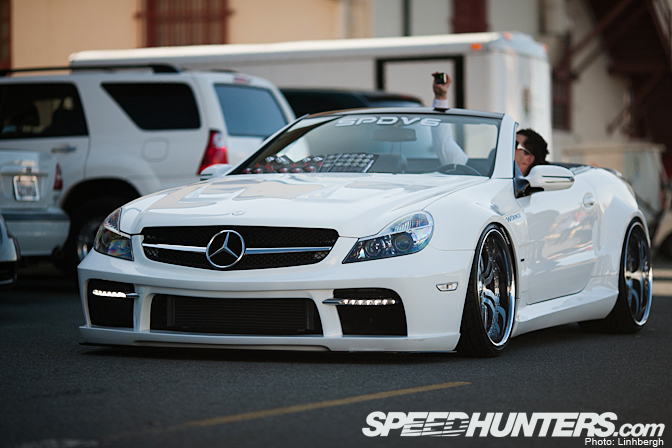 Eventually I went back to shooting cars, like this super clean and slammed Mercedes SL65 AMG. This is one car that I would be afraid of driving on the street. Just look how low the front end is on that car. I bet he carries a bunch of one by four wood sticks just in case he wants to go through a McDonald's drive-thru.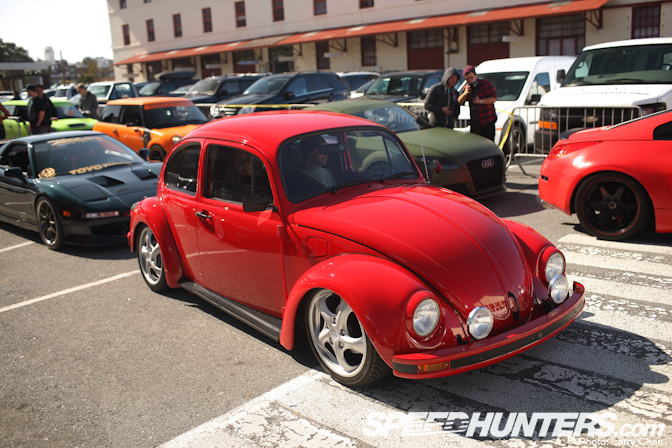 Once the inside was full, the rest of the participants had to leave their cars outside. Which does have its advantages, especially when it's time to pack up.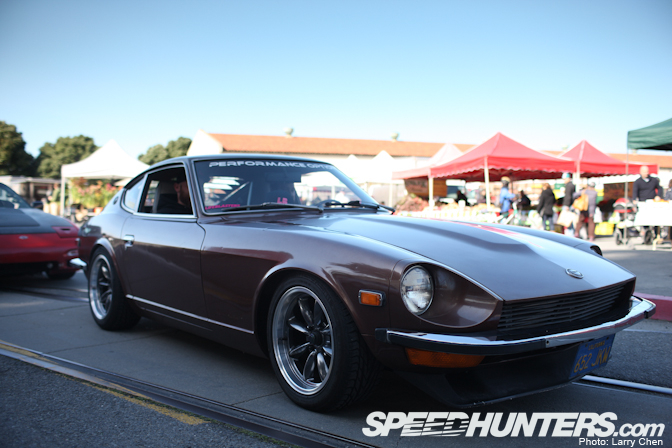 I leave you with this nice looking 240z on Panasport wheels.
Stay tuned for more coverage of the second hall in part 3.
Larry
(Photos by Linhbergh and Larry)
More Wekfest Coverage on Speedhunters