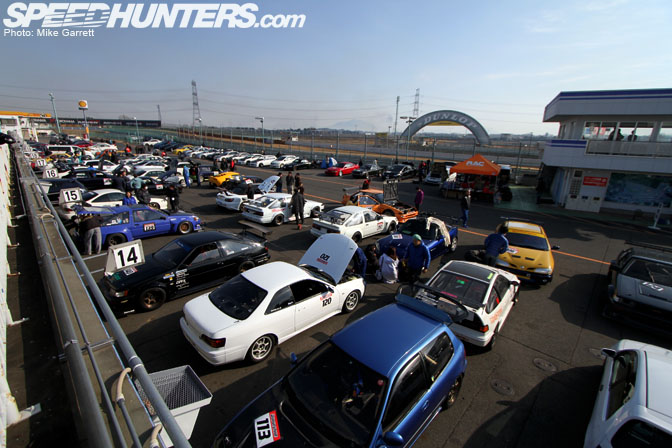 As my adventures in Japan continue, I spent the day yesterday at one of my favorite places on the planet – Tsukuba Circuit here in Ibaraki. The course was playing host to the weekend racers from the GTCC series, and I knew this would be the perfect occasion to reacquaint myself with Japan's rich circuit culture.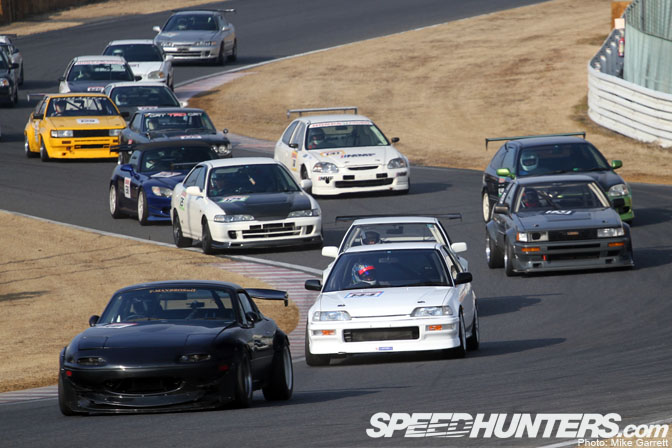 When it comes to Japanese grassroots racing, it doesn't get much better than GTCC. While you won't find many high horsepower time attack cars or professional race drivers at these events…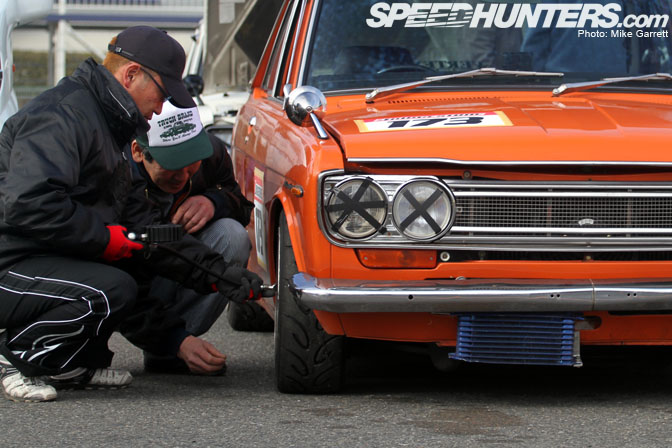 …you will see pit crews made up of strictly of friends, some great privateer machines, and people pursuing their automotive hobby to the fullest. To me events like this embody everything that's great about Japanese car culture.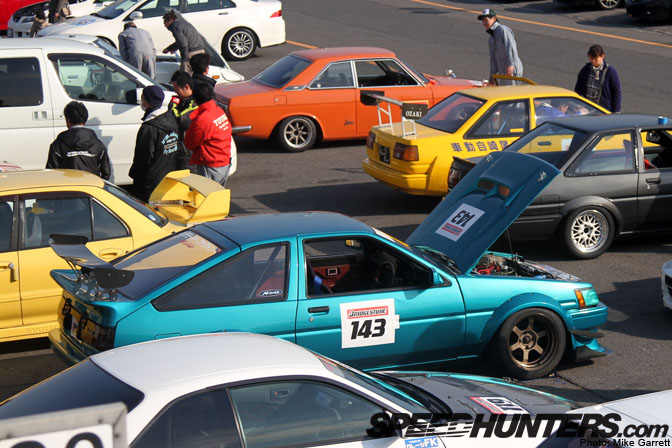 After I contacted GTCC organizer Oguma-san asking for media access for the event, he was ecstatic that I wanted to cover their little race. There was even an announcement posted on the GTCC website announcing that Speedhunters would be covering the event. The announcement also told all the drivers to make sure their cars are washed, and to get haircuts before coming. It also asked that the female drivers wear more makeup than usual.
This just goes to show the the sense of humor and lightheartedness you'll find among GTCC community.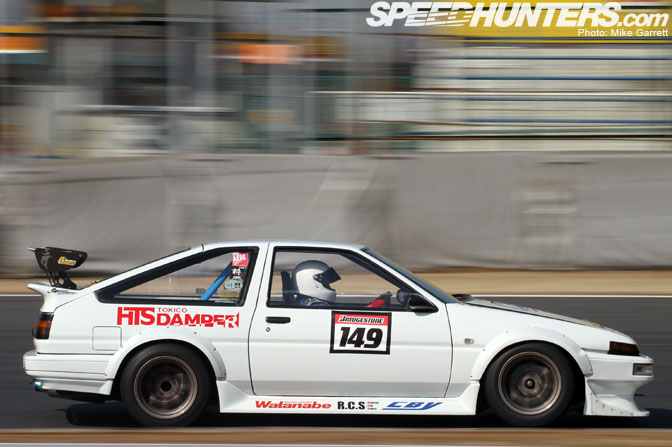 The GTCC has a big following among the area's AE86 racers. You'll find some of Japan's fastest 86s running in all four of the main classes, including the dreamy CBY Trueno running in the top dog NA Expert class.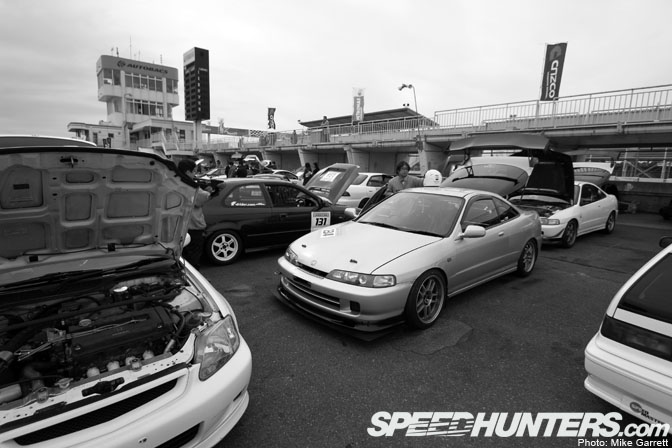 Anyone who says Hondas aren't big in Japan has never been to an event like GTCC. The paddock was jammed full of tuned VTEC cars ready to battle it out.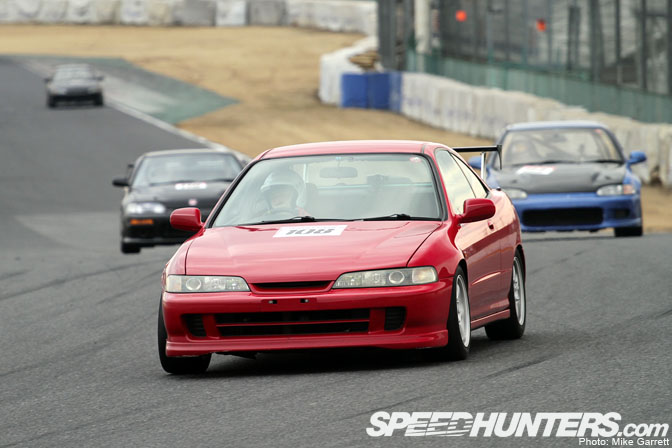 GTCC is more than just a track day, it's a legit race series with standing starts and wheel to wheel action. Here we see the "Maruki" DC2 Integra fighting among its competition in the NA Super class.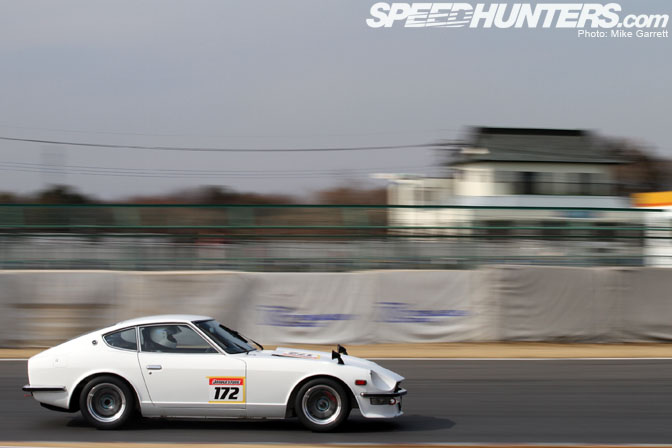 There's also a free soukoukai class, which included a solid group of vintage cars like the Team Vertex S31 Z.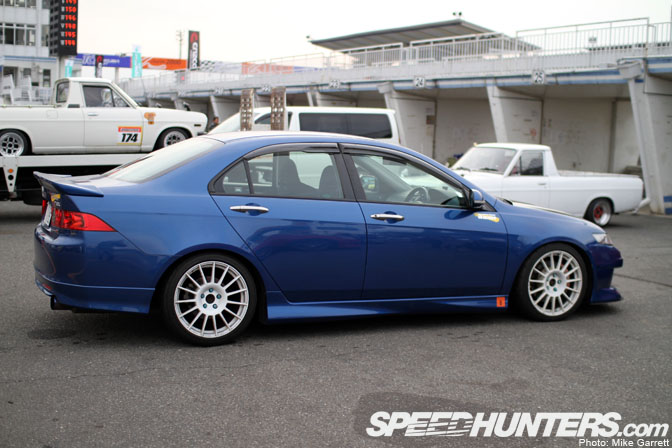 There was even a separate free run class dedicated solely to the CL7 Honda Accord Euro R. Any four-door family hauler that can double as a track day special deserves a big thumbs up.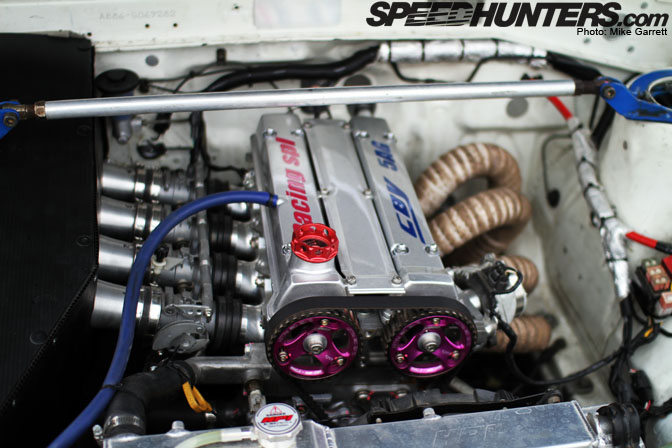 All through the paddock, the elements of grassroots circuit racing were in abundance. Whether it was the throttle stacks on this stroked "5AG"…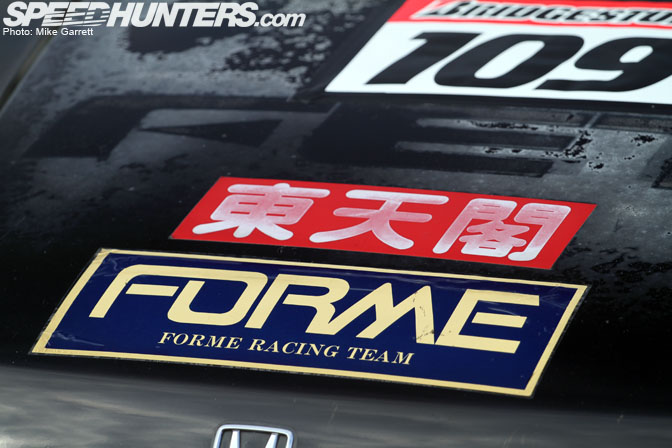 …or the well-worn racing decals on the hood of this EF9 Civic.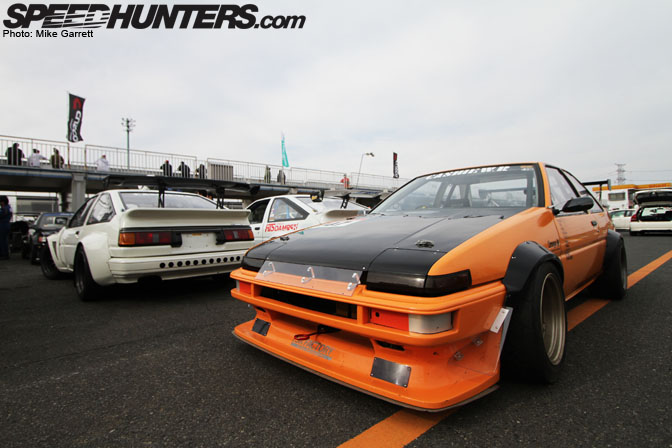 As I tried to speak to the drivers using my broken Japanese, everyone told me they were big fans of Speedhunters and that they read the site everyday. Perhaps it's because I'd been away from Japan for a while, but this was surprising news to me – and something made me extremely happy.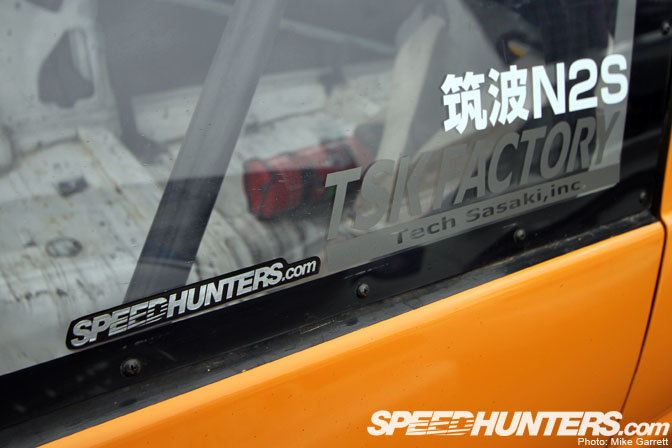 I ended up handing out tons of Speedhunters stickers, all of which were quickly applied to the cars. Within a few minutes all of the top runner 86s and many of the other GTCC cars were proudly sporting the stickers on their windows and body panels.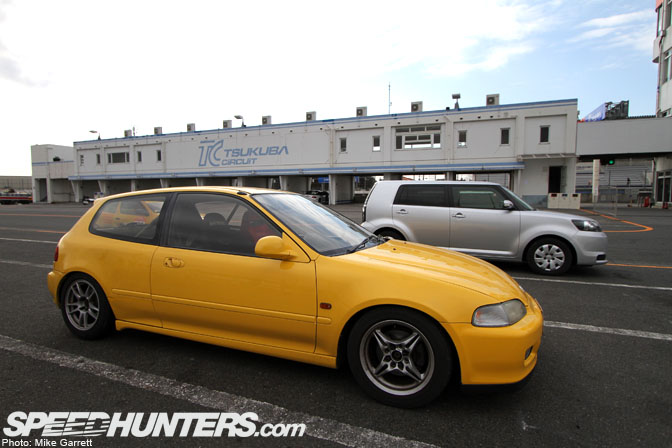 The girl who drove this cool EG6 was so excited when I said I'd post a photo of her car on Speedhunters. It was all so heartwarming!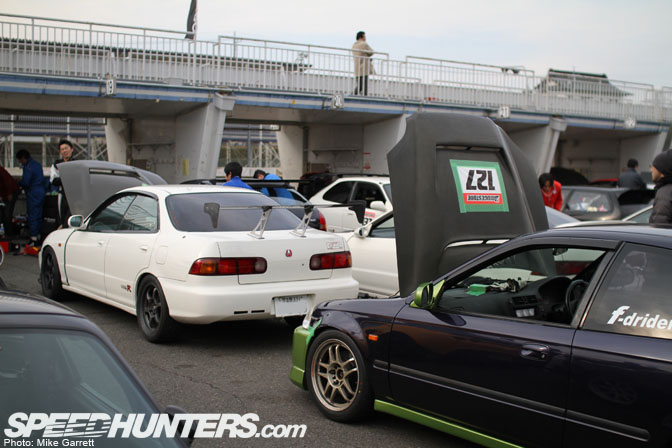 While I wasn't trackside taking in the action, I spent a lot of time walking the paddock and looking over the machinery.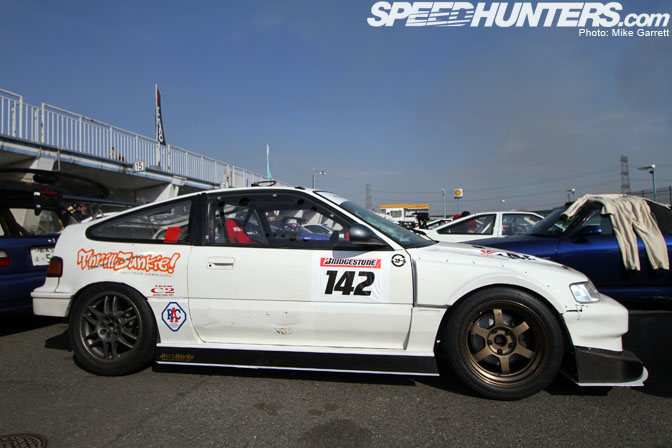 The Thrill Junkie – M-Works CRX running in the NA Expert class. It's pure function, yet retains a unique sense of style.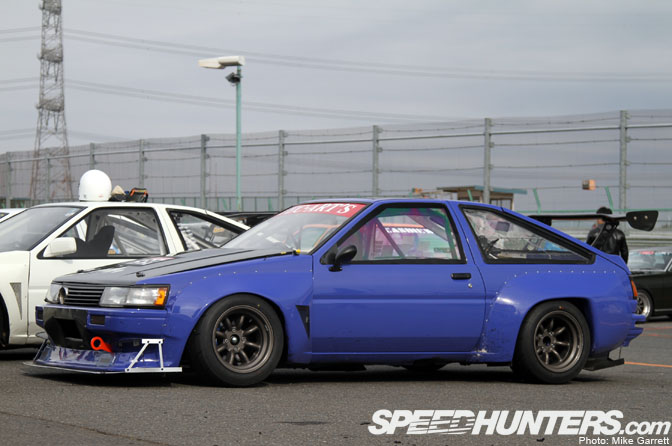 The Satoshi Style Tec-Art's Levin ready for battle. This car would be dueling it out with the CBY Trueno in the NA Expert race.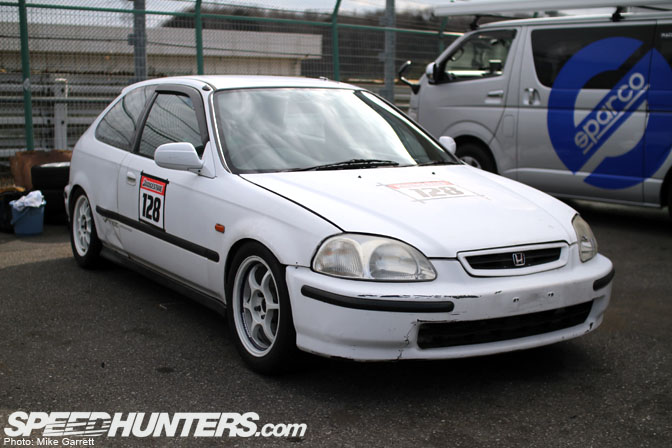 You can tell by the body damage that this EK4 Civic has seen more than it's fair share of action. Respect.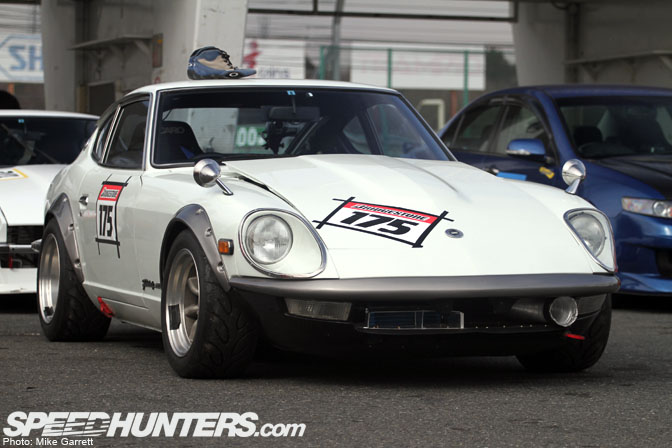 This G-nose equipped S31 was one of two early Z's running in the open class. Both were running hot rodded L-series motors under the hood.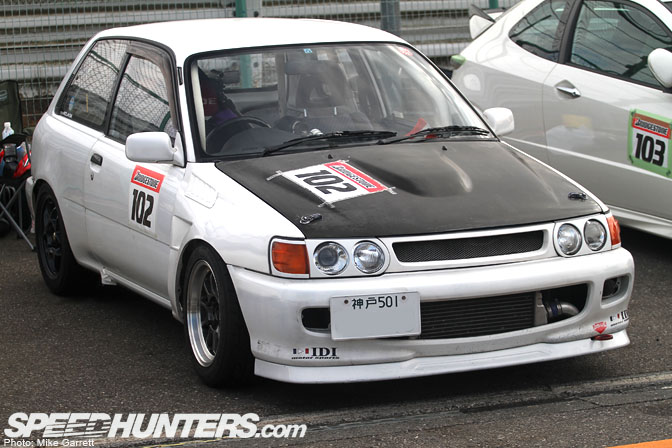 The vast majority of the cars running in GTCC are naturally aspirated, but will you find a few forced induction entries scattered around, like this EP82 Starlet. Custom wide fenders give the little Toyota a pretty mean look.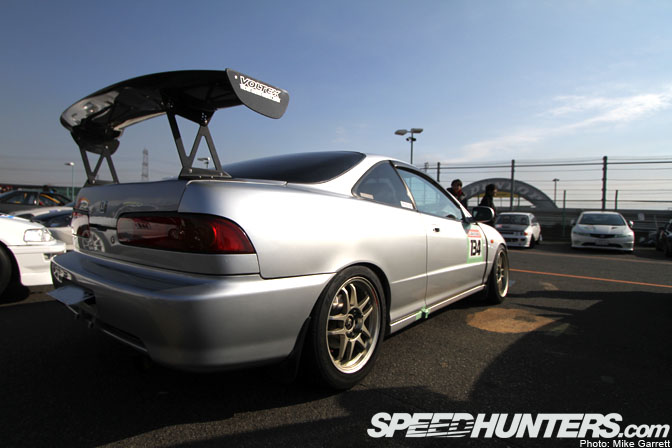 Staggered wheels and a big Voltex GT Wing equals textbook Honda track style.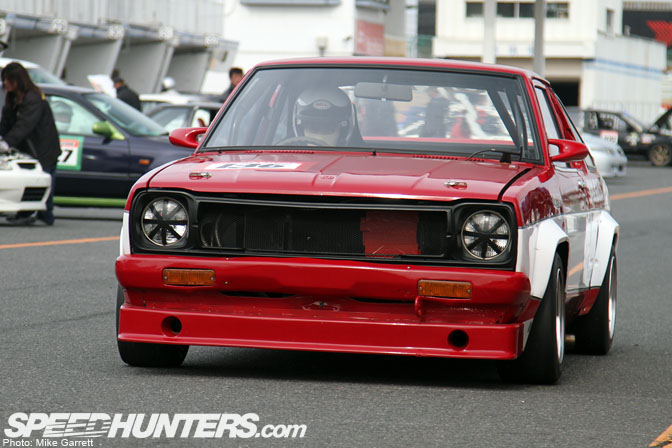 A full-on B310 Sunny race car that was also hanging with the classic car crowd.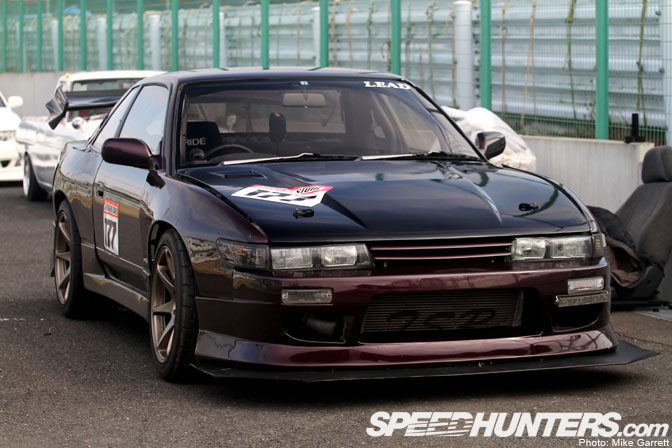 The lone S13 that was running in the event.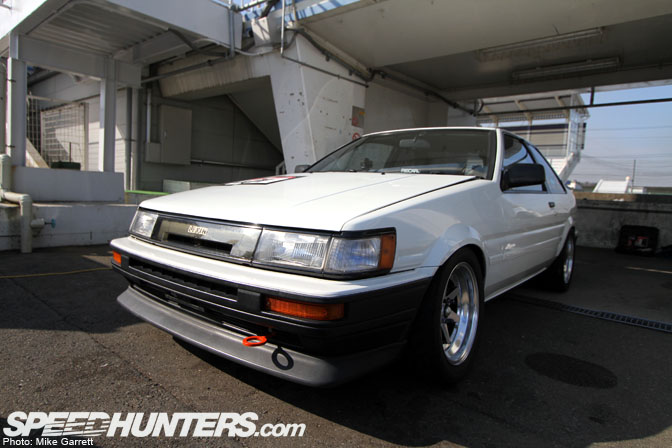 Not all of the 86s that run GTCC were of the hardcore N2 variety. Here's a tidy two-door Levin street car running in the lower level NA Sport class.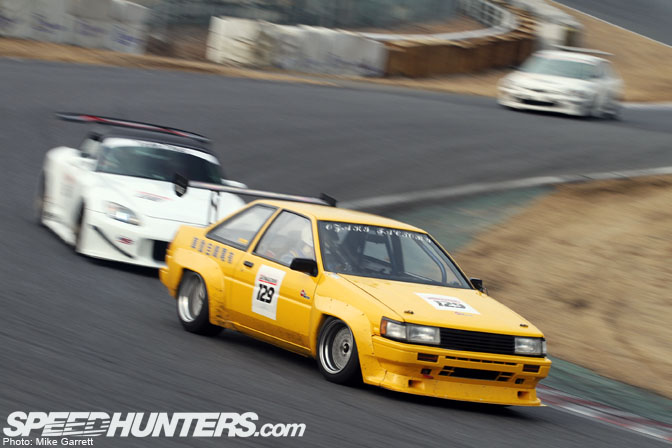 I'll go ahead and stop here for now, but there's tons more to come from the GTCC event at Tsukuba Circuit.
Next time we'll check out some more of the on-track activity.
-Mike Garrett