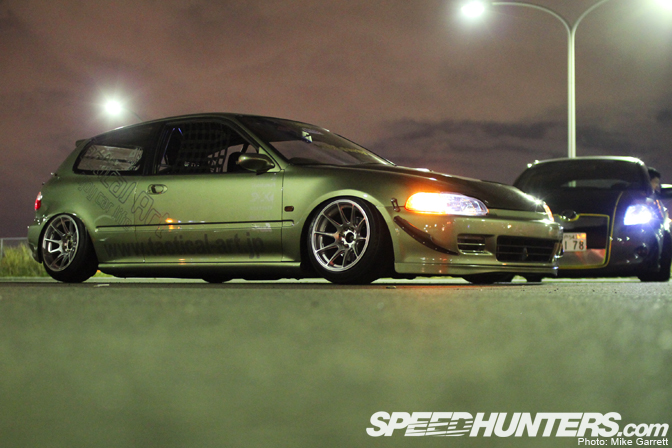 My visit to Osaka over the weekend was both rewarding and eye-opening. For a couple months I'd been planning my visit around Osaka Auto Messe, but it turns out that Saturday night's "M&L Party" car meet was just as, if not more satisfying than Auto Messe itself.
While Auto Messe showcased some of the finest car builders from both the Kansai region and all of Japan, for me the M&L Party was where Osaka's real street car culture came to life.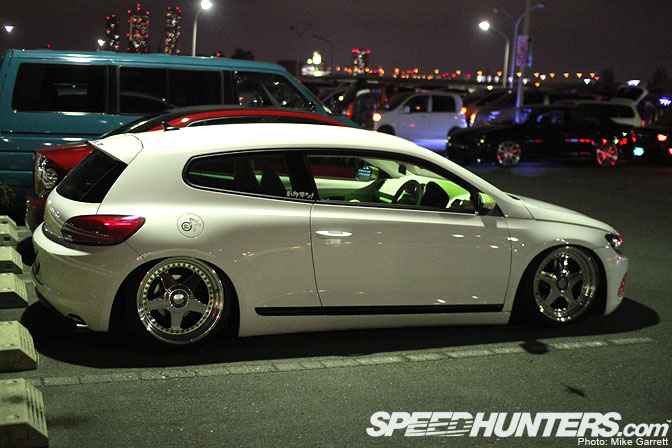 When Shimomukai-san and his colleagues decided they wanted to throw a car meet the same weekend as Auto Messe, it was very important that it be open to "all genres". Every type of car was invited, and anyone who likes cars was encouraged to come. As rich as Japanese car culture is, these all-inclusive events are few and far between.
The turnout was huge, with an estimated 350+ cars coming out. That's amazing considering there was no formal advertising of the meet. Word was simply spread by mouth and between friends social media sites like Facebook and Japan's Minkara.
Besides the tiny charge to park in the Sakurajima Station parking lot, the meet was completely free to join.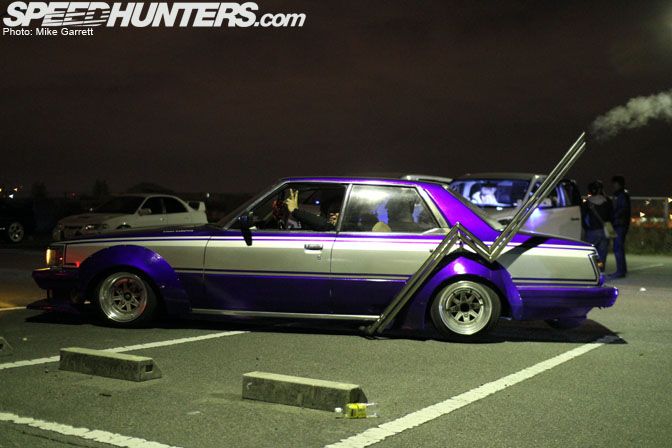 As I watched the cars roll into the lot, the "all genre" theme proved to true. I'm not sure if there was a single automotive style that wasn't represented at the M&L Party. You could see everything from legit kyusha equipped with zigzag pipes…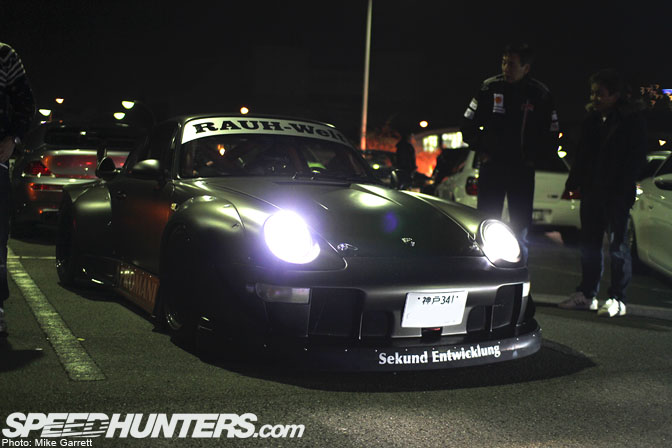 …to the RWB "Afromania" Porsche 993.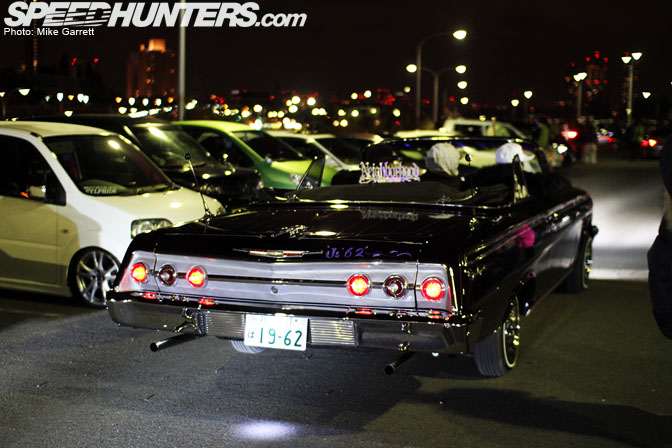 I'm told that Osaka's lowriding scene isn't as big as today it once was, but this drop top '62 Chevy was one of several OG lowriders that came through.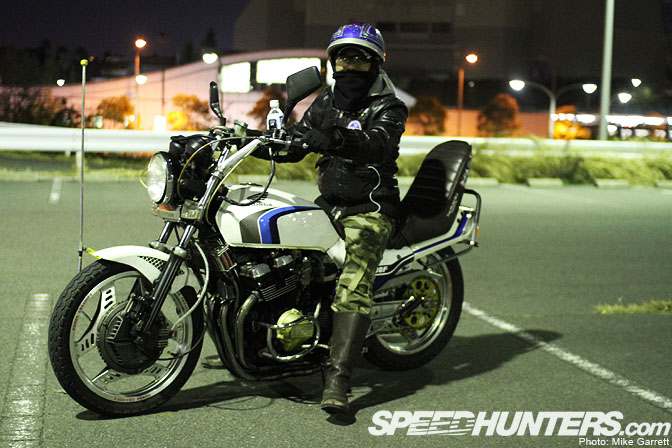 There was even a one-man Bosozoku unit that came out to join the fun and serenade us with exhaust music.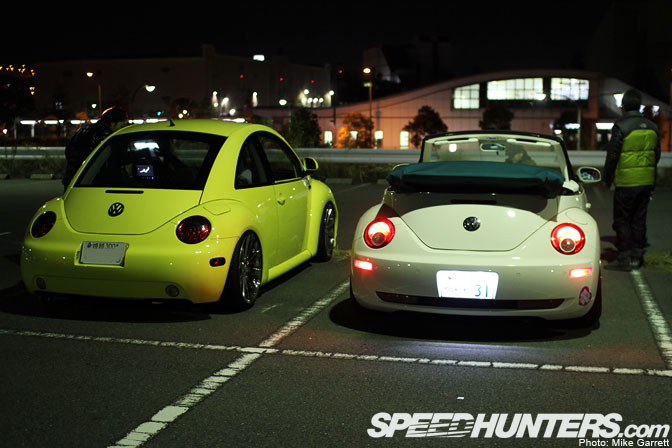 The meet had a massive turnout from the members of Osaka's Euro car community. The USDM influence is huge among this group at the moment.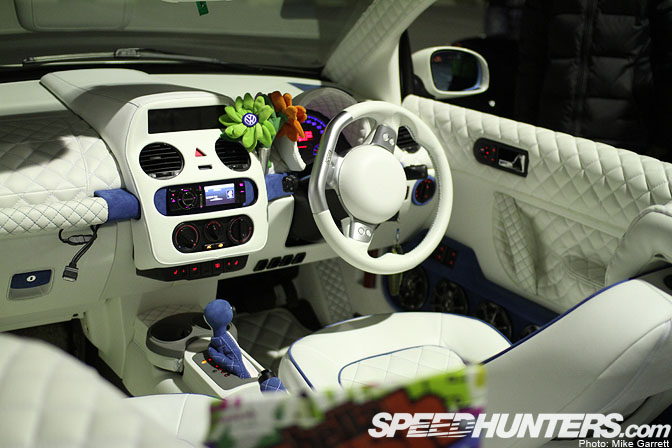 The builder of this Beetle Cabriolet specialized in custom interior work, and it clearly showed. Wow.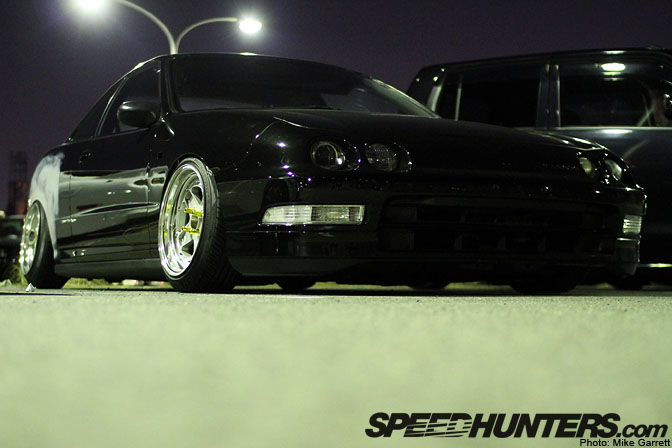 This USDM-inspired Integra was representing the South Osaka-based Connection Car Club.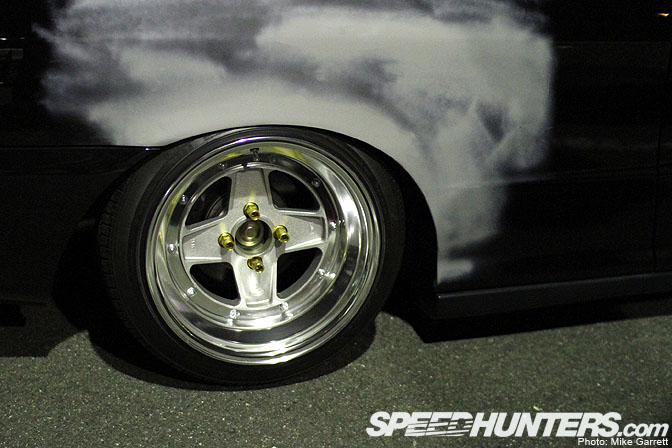 Check those spotless SSR Mk.IIs!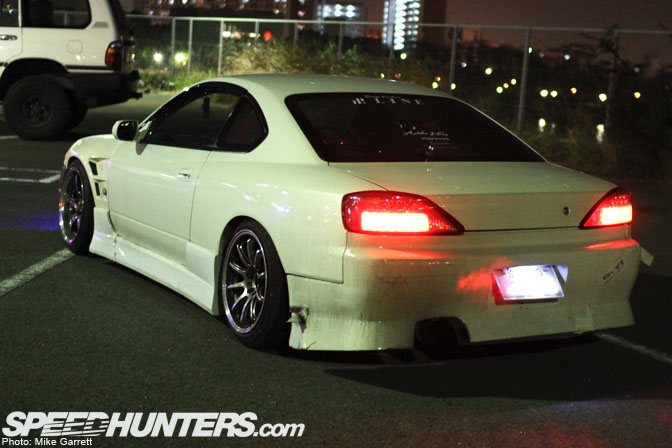 There were also representatives from Osaka's drift scene on hand. This S15 was wearing its battle scars proudly.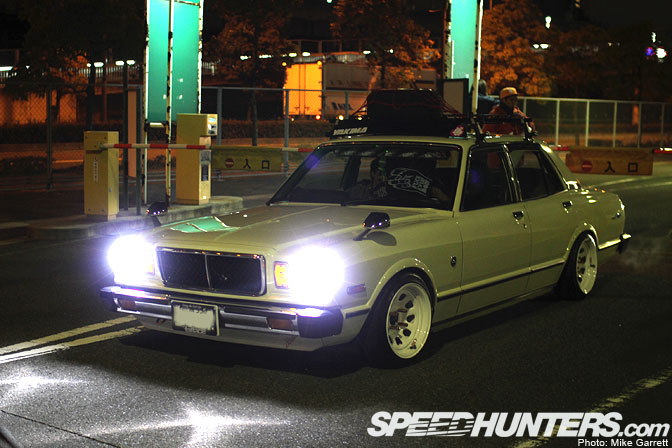 The owner of this Mark II is a huge Speedhunters fan, and no doubt took lots of inspiration from our coverage of US car culture. Instead of going for a traditional Japanese kyusha look, he did his car in US style – even importing a set of Diamond Racing wheels from the states.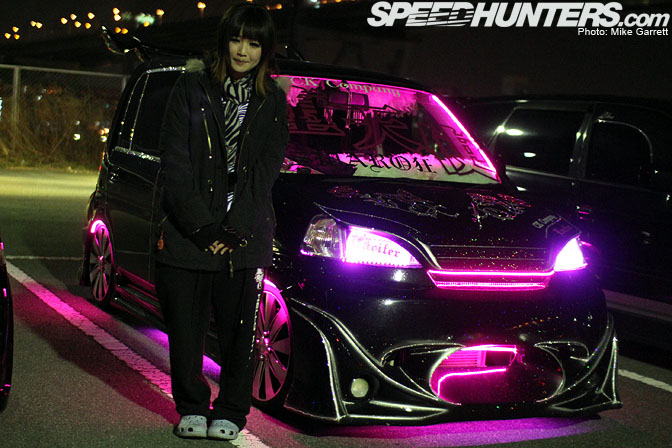 This little kei car was decorated in the same way a Japanese girl might "customize" her cell phone. No matter what the style of car was, everyone was happy to share their machines and even pose in front of them for photos. The Japanese are quite fond of this.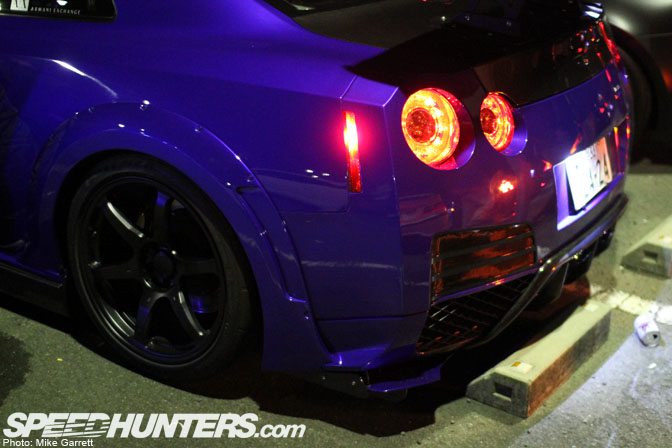 Traditional Japanese performance machines could also be found at the M&L Party. How about an R35 street car with over 600 horses?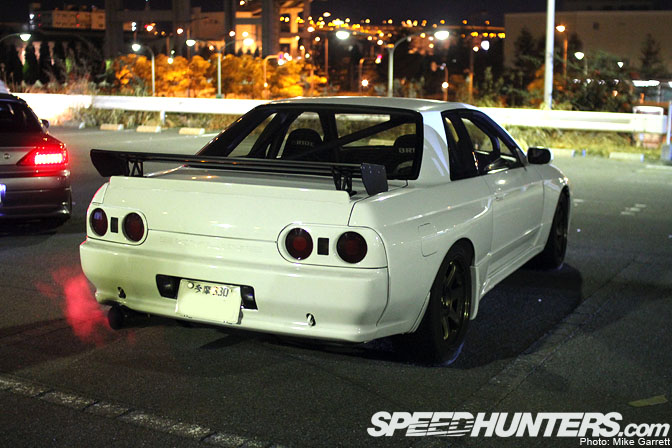 The girl who owns this GT-R drove all the way from Tokyo to see Auto Messe and hang out at the M&L Party. She even accompanied us on our late night ramen run following the meet.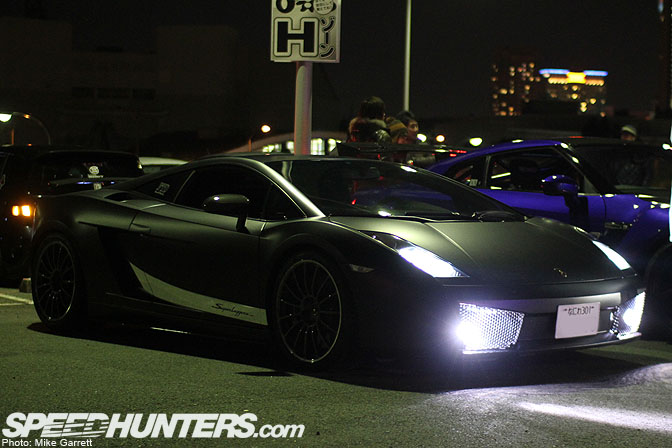 Super car?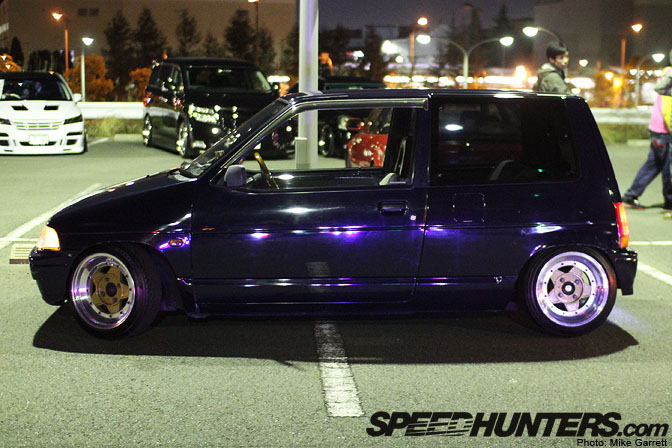 Or kei car? Nothing looked out of place in this crowd.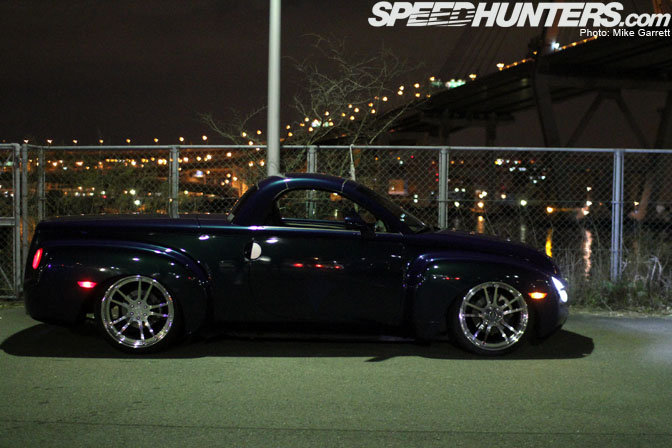 You don't hear much about the Chevy SSR these days, so I was quite surprised to see one here in Japan. Looks pretty cool aired down on those wheels, no?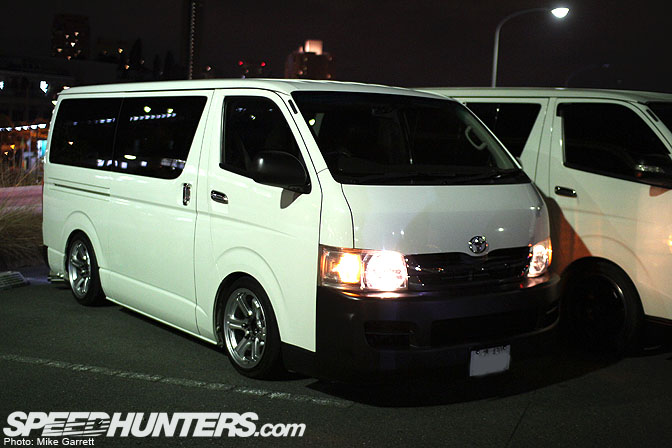 Lowdown Hiace. I'm a big fan of these "1 box" vans.
The more cargo space your vehicle has, the more room to install a mind (and ear) blowing audio/video system.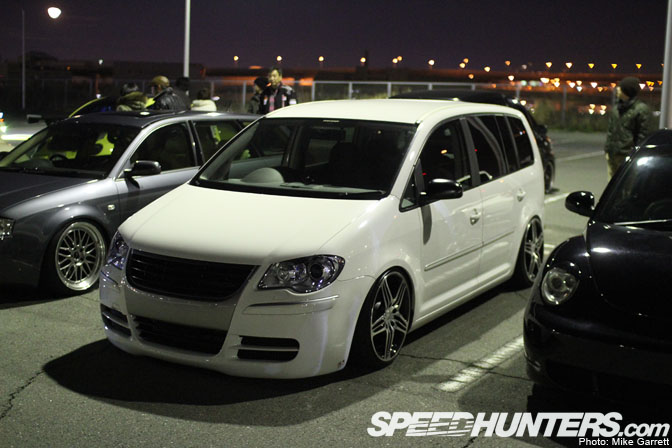 This very tough looking VW Touran was another one of the many Euro cars that came out. Are those Porsche 997 turbo wheels I seee?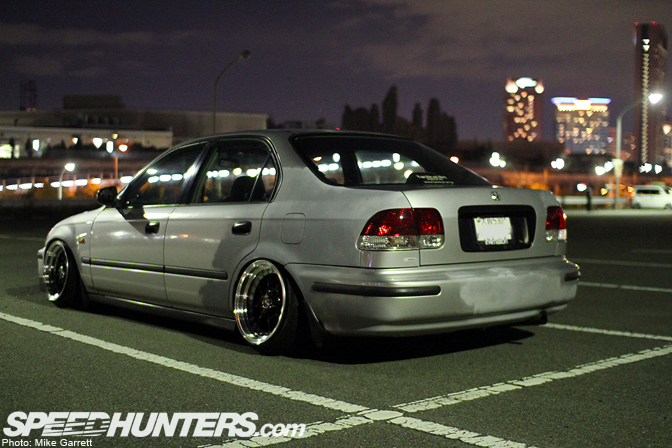 There were many Civics to be seen at the M&L Party. Some were built to look just like something you'd see at a SoCal car meet…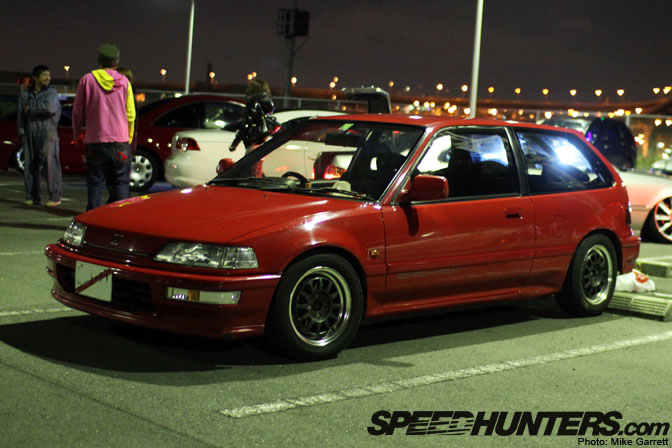 …while others retained the classic Osaka Kanjo racer style.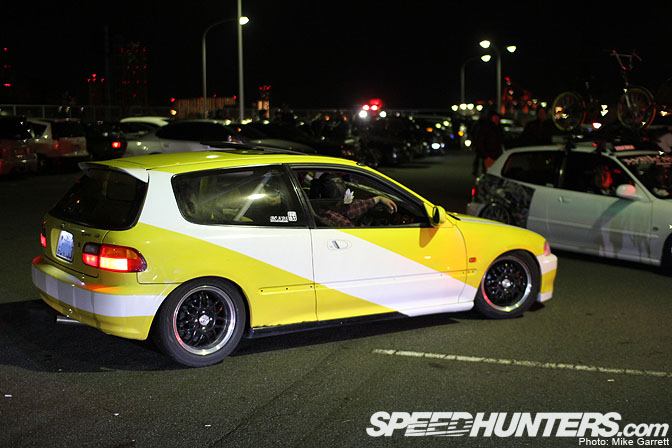 This caged EG6 is sporting a signature Kanjo Racer paint job and center exit exhaust. To many this will look like any other modified Civic, but real JDM nuts will know the cultural significance behind a car like this.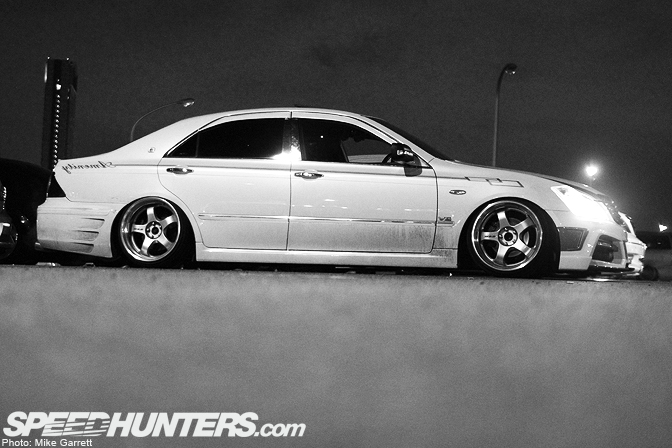 Likewise, there were lots of the Osaka area's homegrown VIP cars that came out for the night. Most rolled up in big, intimidating packs.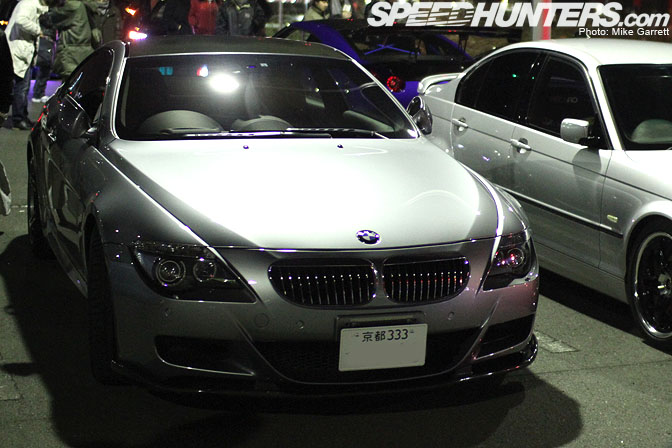 Let's not leave out the BMWs now. From a mostly stock M6 that came over from Kyoto…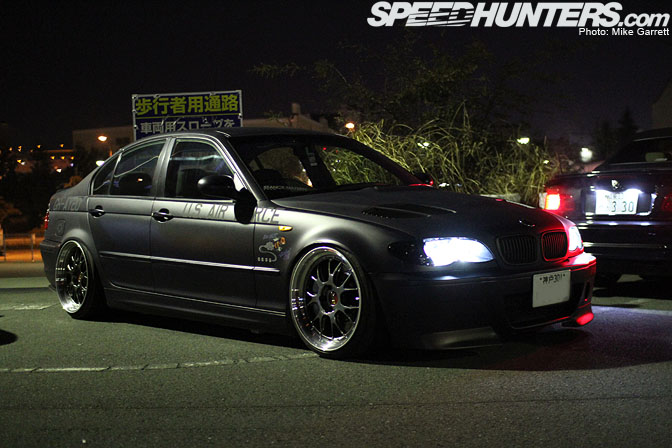 …to a heavily customized E46 sedan that's once again heavily influenced by US car builders and the Hellaflush movement.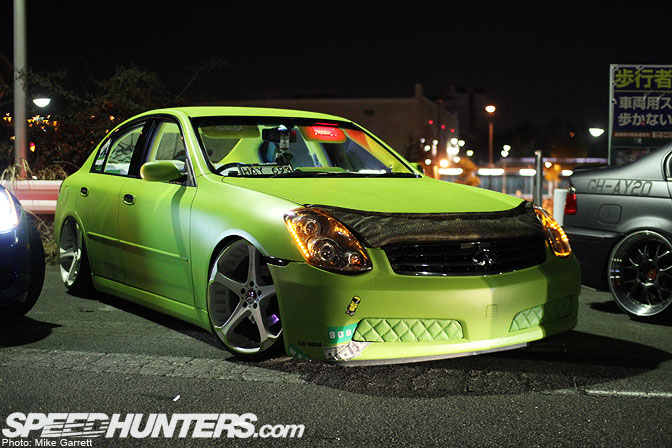 A few of the cars were built in a style that doesn't really fit into one category. This V35 Skyline had elements of "lux", VIP, and even mini-truck style.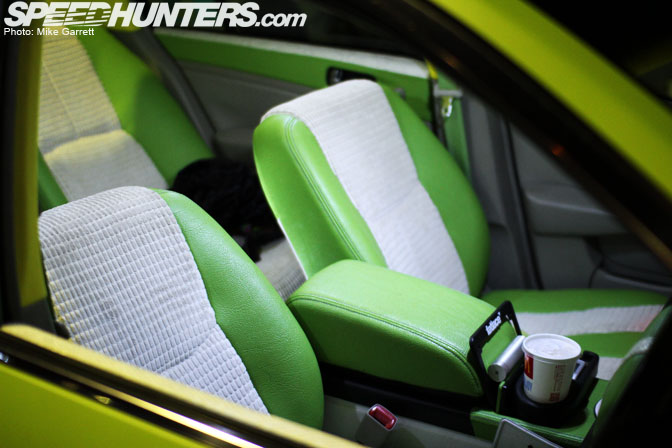 That's the beauty of the M&L party. It brought together owners of cars who might otherwise not hang out with each other.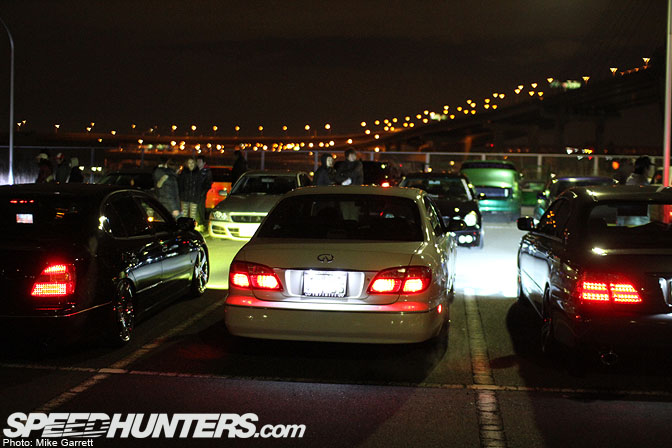 From what I saw everyone was getting along and having a great time, despite the mix of styles.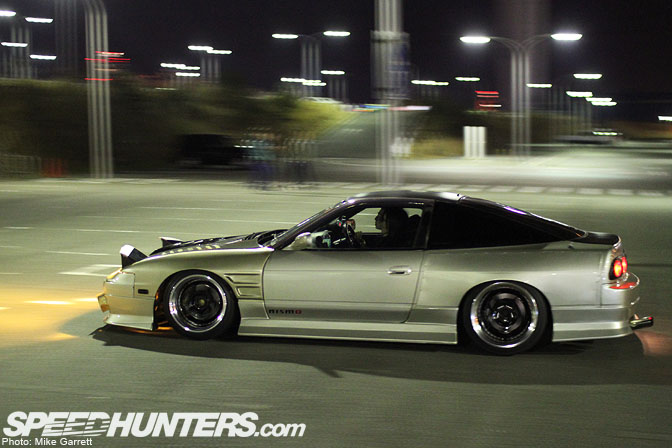 I'm going to wrap up part one here, but I'll be back soon with more from this unique gathering on the Osaka waterfront.
-Mike Garrett