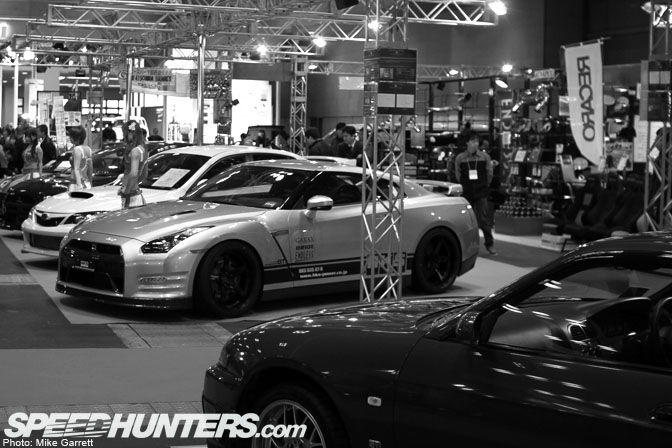 I'm still recovering from my crazy weekend in Osaka, but I wanted to go ahead and continue with my coverage from inside Auto Messe. For this post I thought I'd focus on some of the traditional tuner cars, along with a few other random scenes from the show.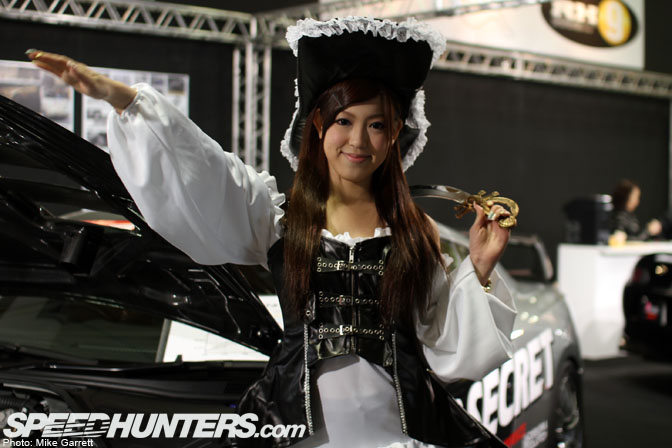 Why not start with one of Auto Messe's lovely campaign girls. Ahoy, matey!.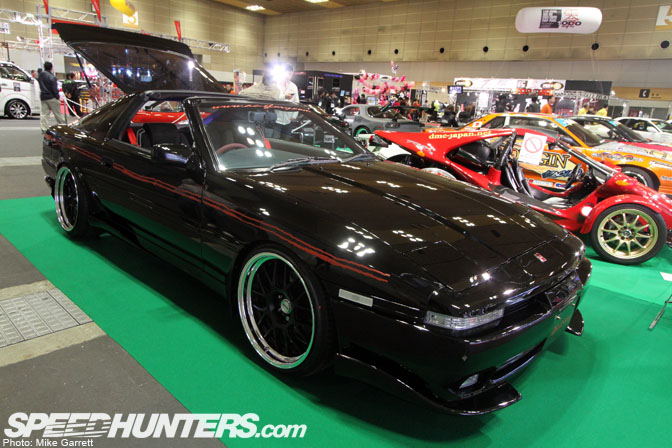 e'
Here's another view of the AC Glory MA70 Supra, which is modeling the company's full aero kit and sitting on a set of 19" Work Meister M1Rs.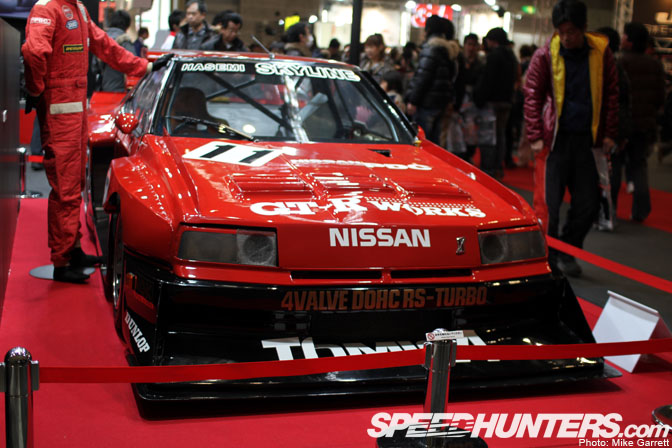 NGK's booth featured the iconic Tomica DR30 Skyline Silhouette car. This is one the most recognized race cars in Japanese history, and the Auto Messe crowds flocked to it.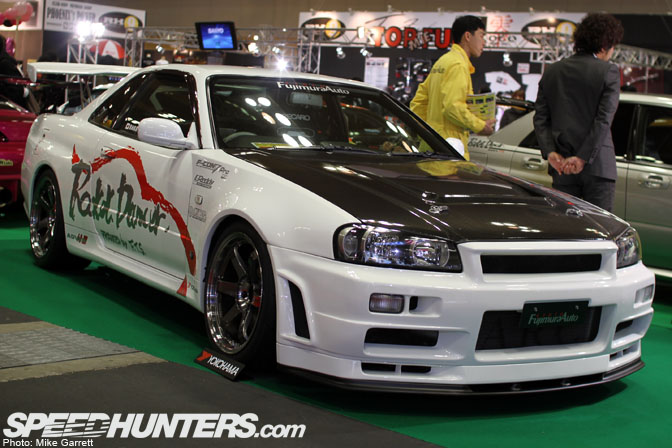 Kyoto's Fujimura Auto brought out a trio of tuner cars, one of which was this GT-R I posted the other day.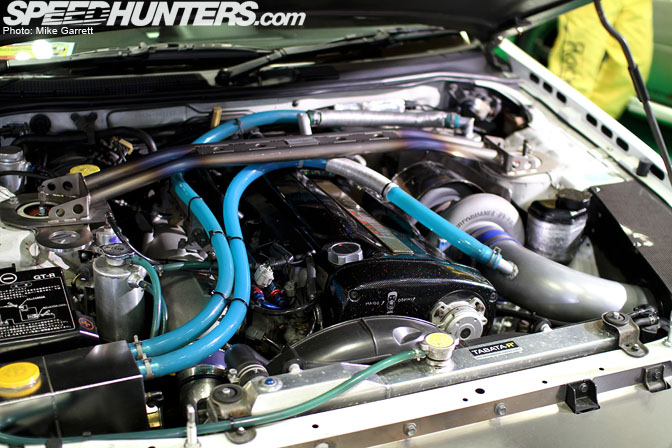 It's RB has been breathed on with an HKS 2.8 liter kit, HKS cams, and a fat Trust T88 turbine.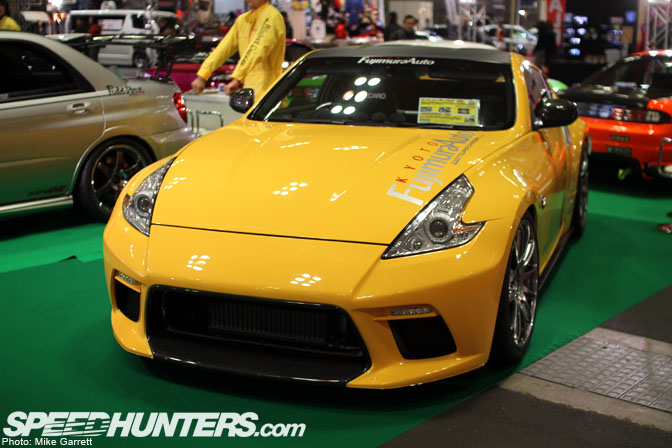 Also in the Fujimura Auto area was this Z34 Fairlady demo car, modeling their Rocket Dancer aero package.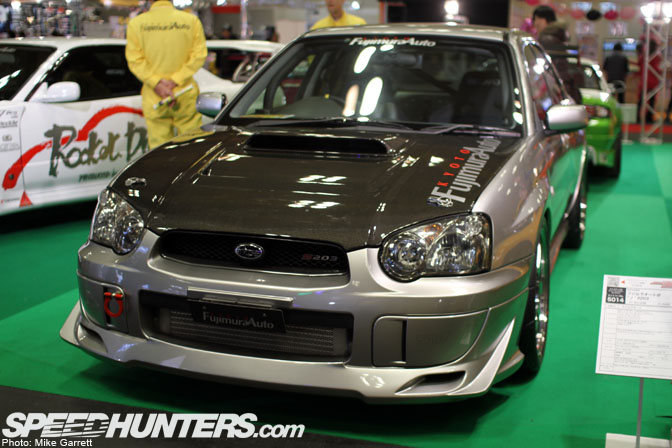 Rounding out the trio was the Rocket Dancer-equipped GDB Impreza.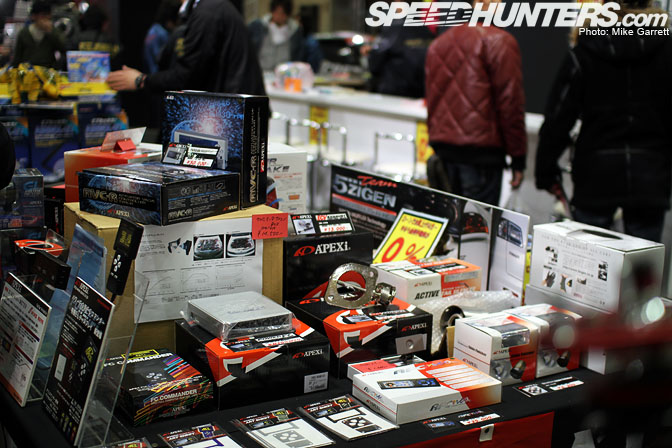 You might not expect it, but there's actually a lot of parts for sale at an event like Auto Messe. Most of them were being offered at special sale prices for the big event.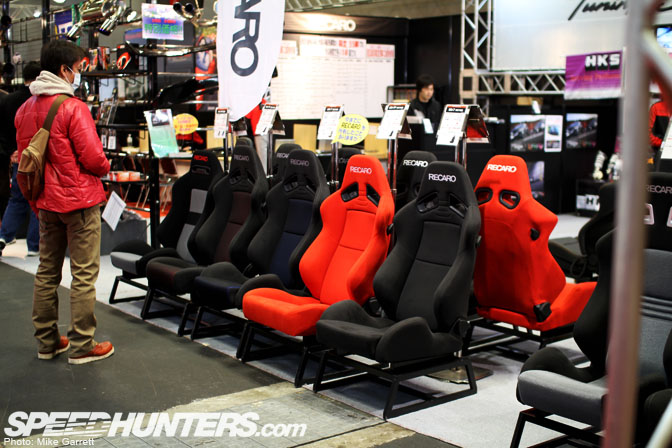 A full line-up of Recaro buckets being shown in Trial's gigantic booth.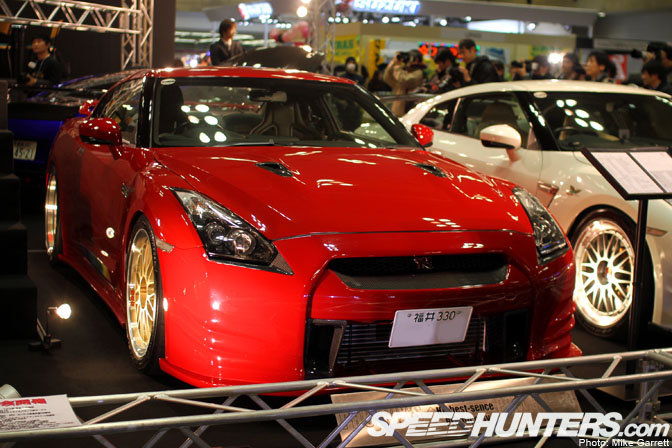 I believe some of you wanted to see more of the red R35 in the Phoenix's Power display. What a beauty.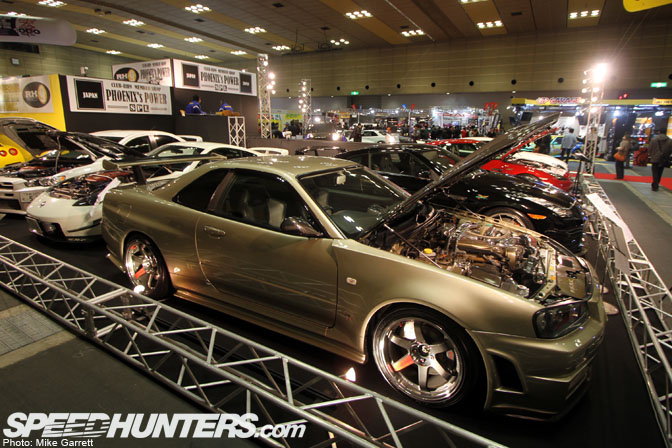 Another perfect R34 GT-R street car tuned by Phoenix's Power. This car is pumping out a healthy 665ps as proven by the dyno sheet posted next to it.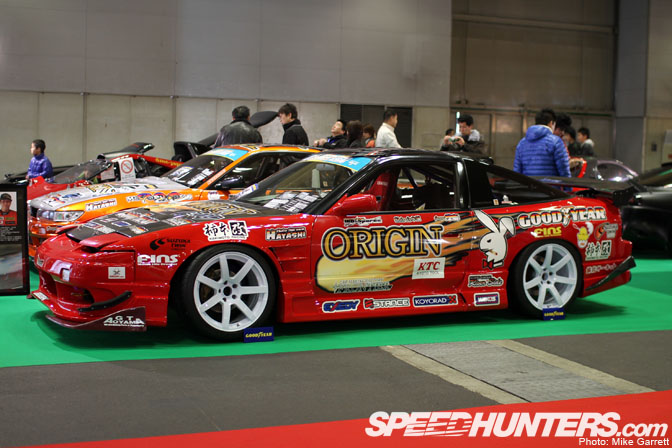 When you think of Osaka, you think Origin. Here's the Team Origin Fukuyama SPL 180SX D1 Street Legal car.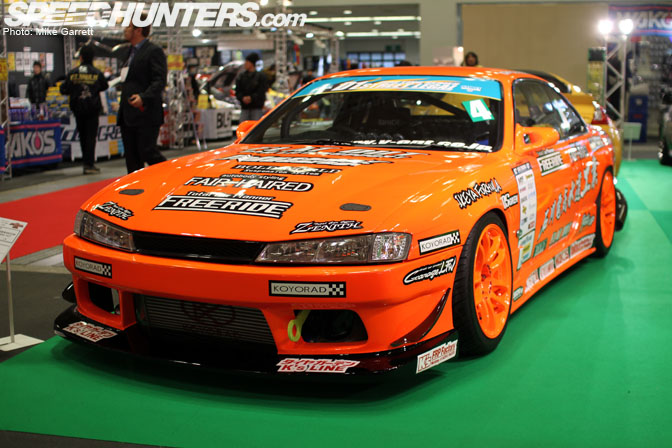 Another example of a D1SL car, this time in the form of an S14.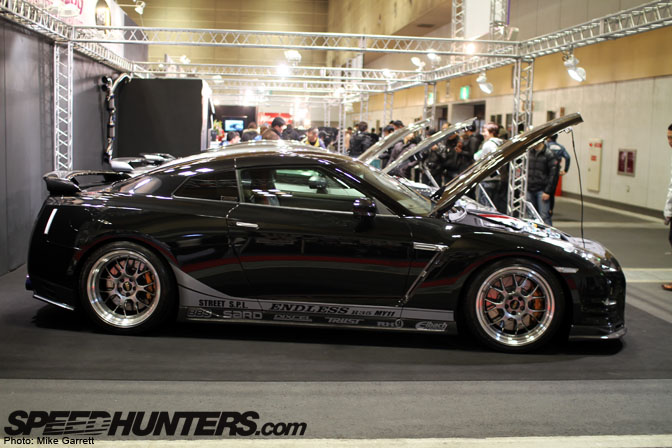 Well known tuning shop Endless came over from nearby Kobe with a handful of tough street machines, including this R35.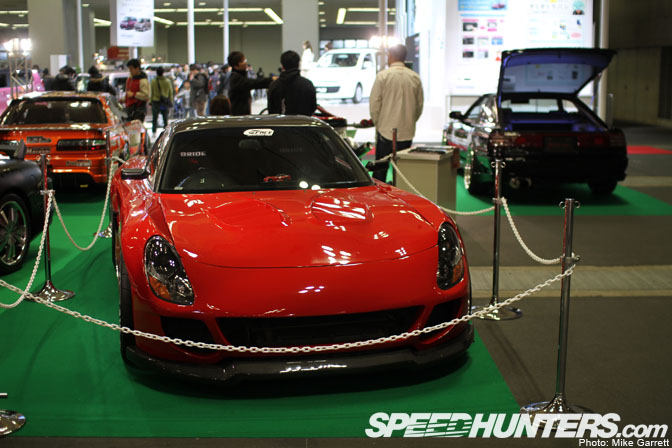 An interesting take on the FD3S from Car Produce Magic. It's like a Mazda version of the Ferrari 599XX.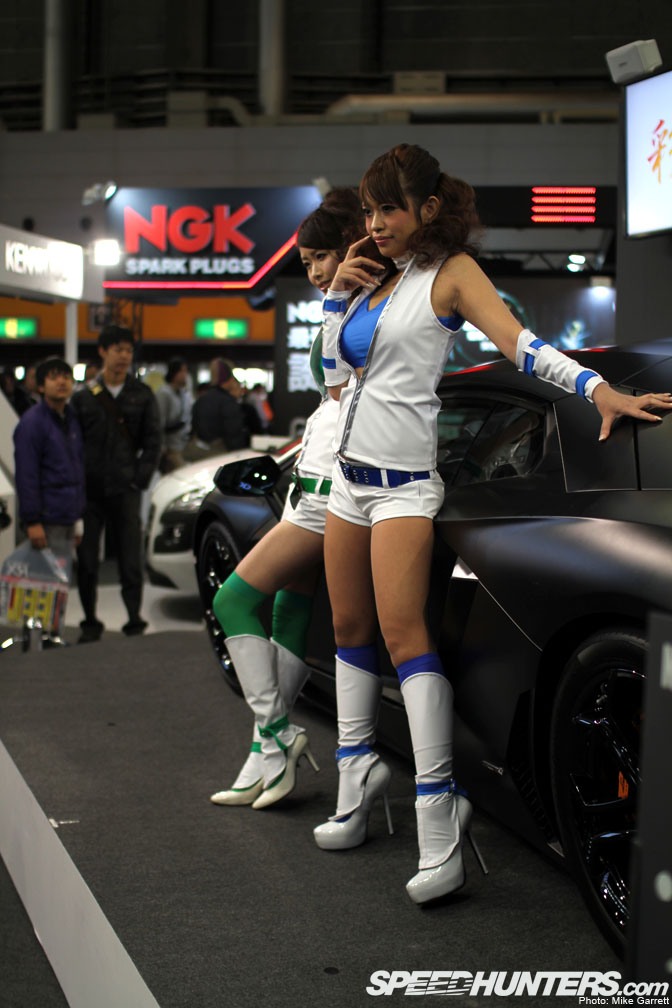 I had to climb through a pile of "photographers" to get this shot, and not a single one of them was concerned with the Lambo in the background.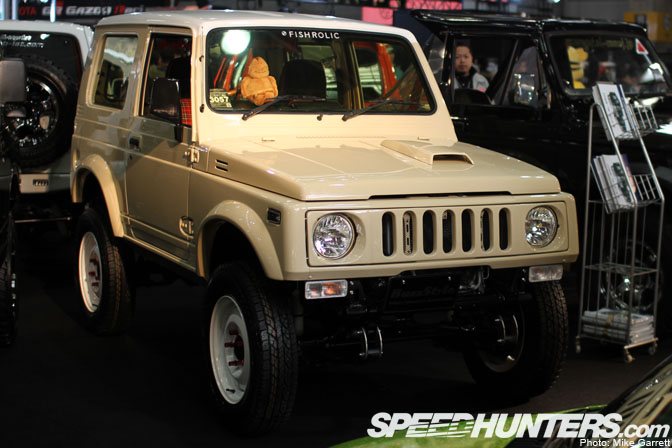 Off road vehicles don't pop up in our coverage too often, but I thought this Jimny was very cool. There's a huge market in Japan for building up these little 4x4s.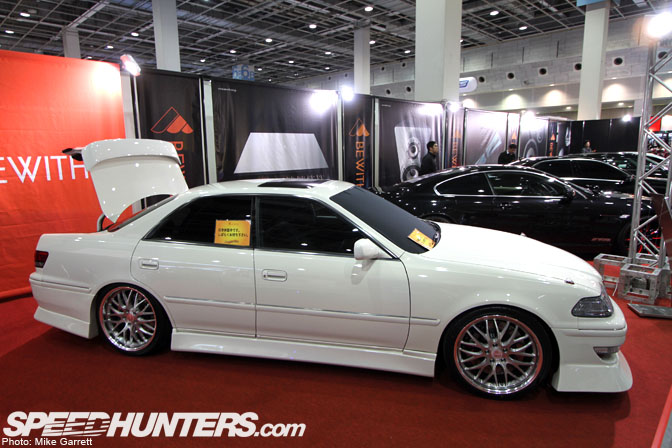 A very simple JZX100 Mark II that was mixed in with a group of high end European imports.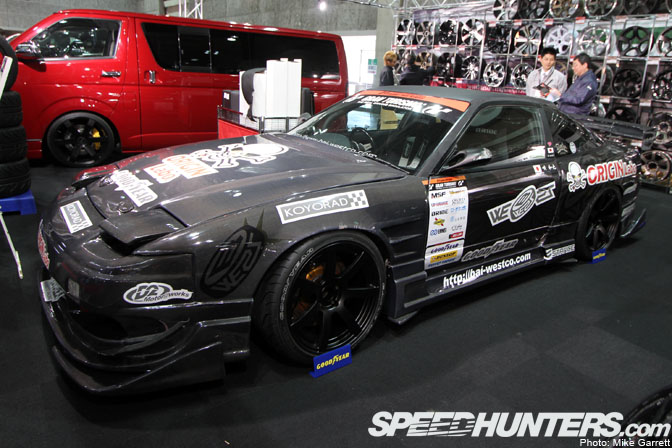 B-West 180SX driven by Kazuya Bai in D1. You might remember this car from Casey's B-West shop visit last year.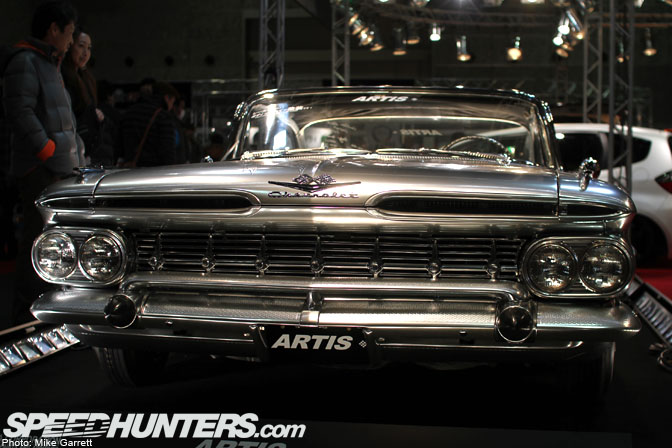 The '59 Chevy that was displayed at TAS also made its way to Osaka. A genuine work of art.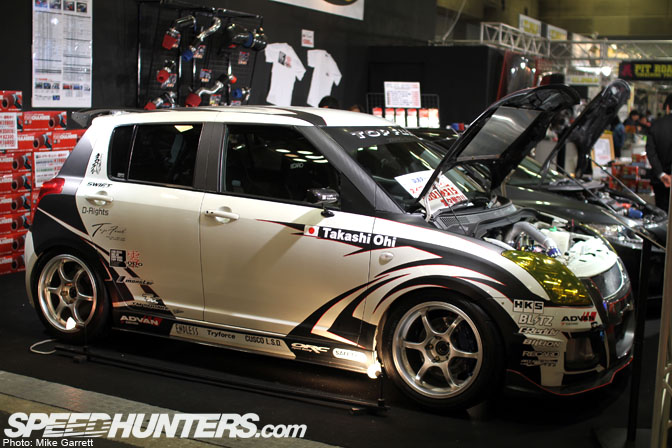 Top Fuel's very fast Suzuki Swift. Of all the compact cars offered in Japan, the Swift is one of the top choices for circuit racers.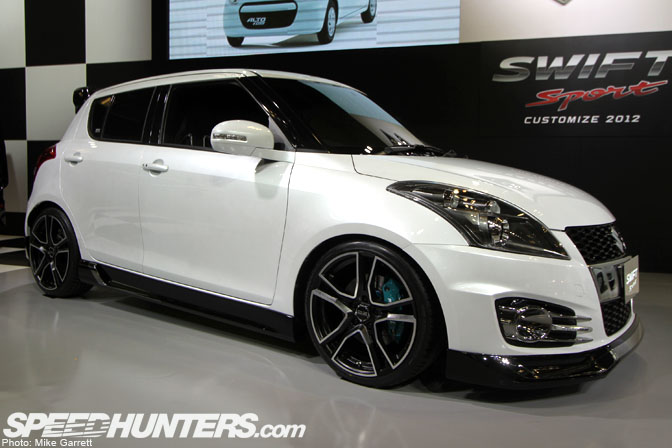 Over in the Suzuki booth, this tasty version of the new Swift Sport was on display. There's been on and off rumors of this car coming to the US, but right now it doesn't seem likely.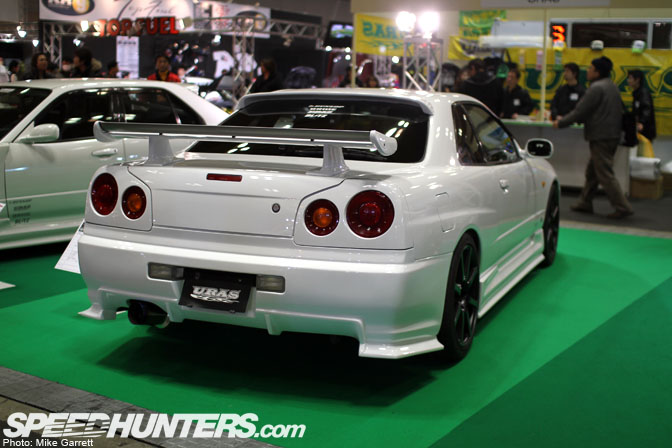 Nomuken and the URAS crew can always be counted on for some cool R34 style. Can't believe it's been nearly 10 years since the last of these cars rolled off the assembly line.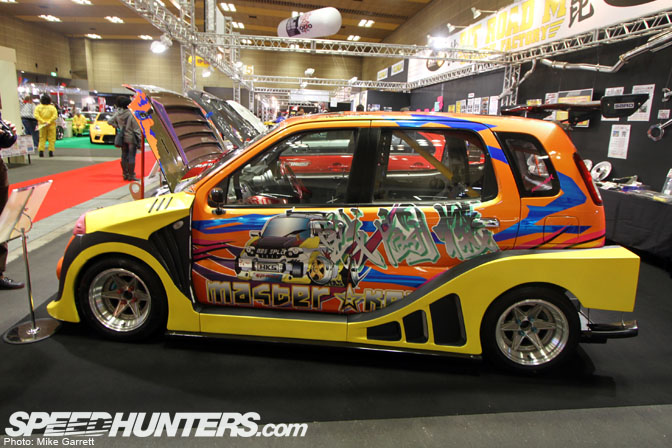 Pit Road M's Suzuki kei monster was looking as wild as ever this year.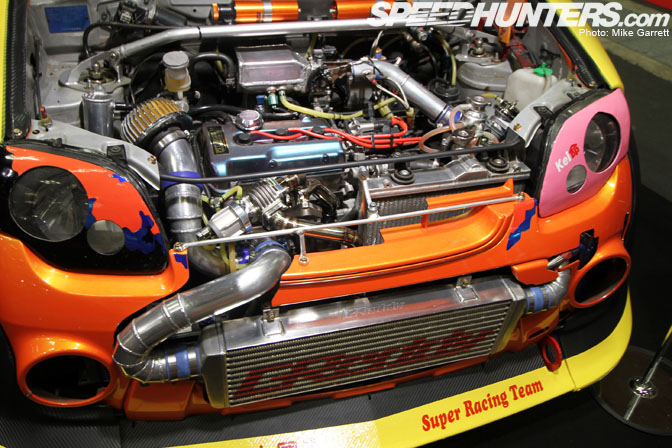 Don't worry though, it's got the power to back up its aggressive looks. 280ps to be exact.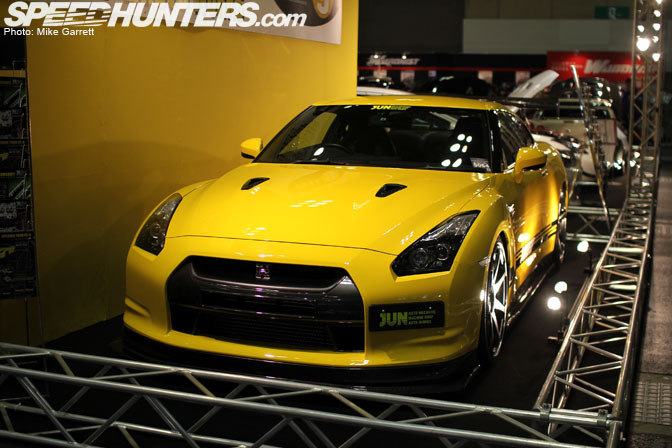 Jun Auto's R35 – another car being shown at Auto Messe following TAS.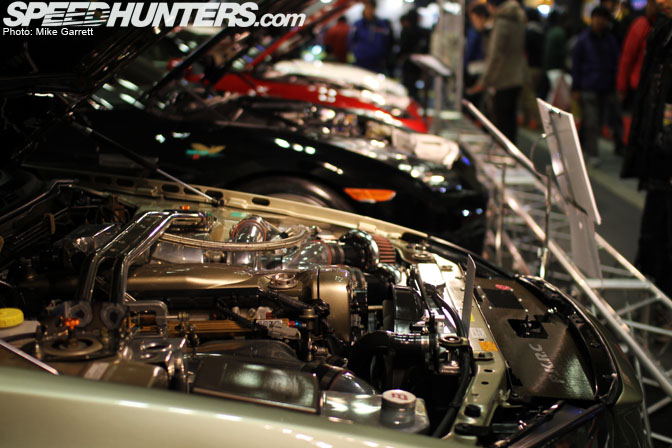 One more scene from the Phoenix's Power booth. A lone RB in a line of VRs.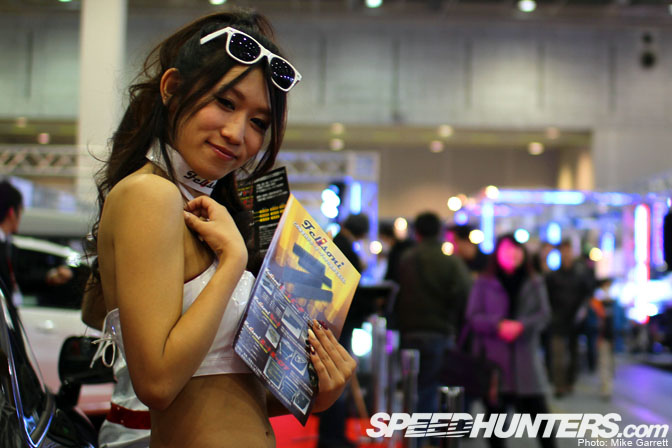 That will do it for now. I'm planning to showcase some of Auto Messe's VIP displays next, but before that we'll spend some time looking around the parking lot.
-Mike Garrett