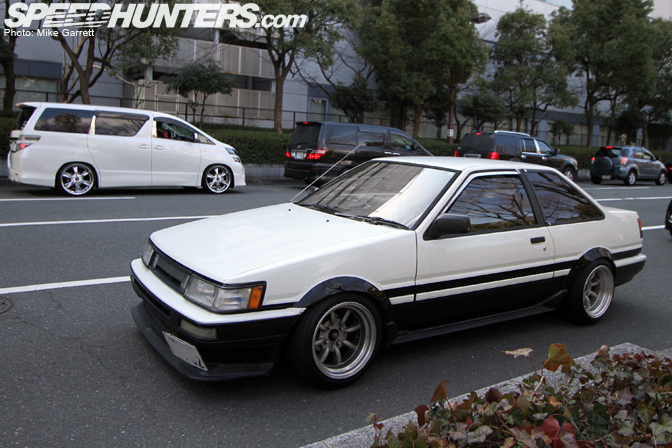 As I continue to go through the wealth of photos I shot last weekend in Osaka, I wanted to go ahead and post one more batch of shots from the streets and parking lots around Auto Messe.
With this panda-colored AE86 Levin leading off, let's begin.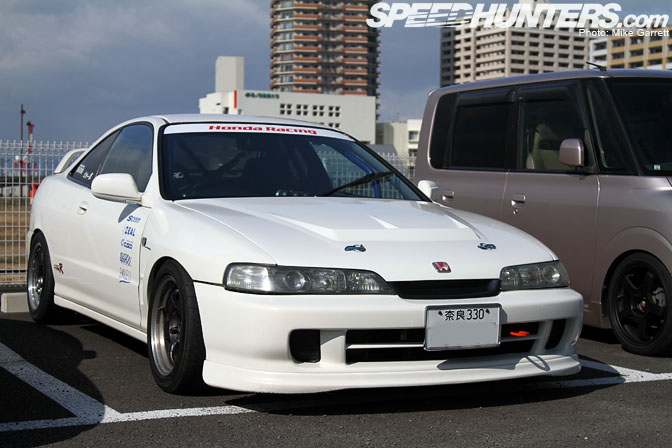 Here we have a very functional looking DC2 Integra based out of Nara. Is it a circuit car? Kanjo racer? Maybe both?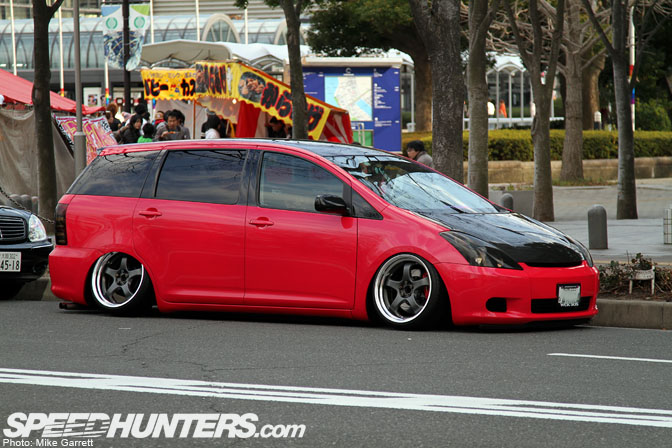 This shakotan Toyota Wish actually belongs to Hamada-san of the Tactical Art Family. I'd be seeing him again later that night at the M&L Party.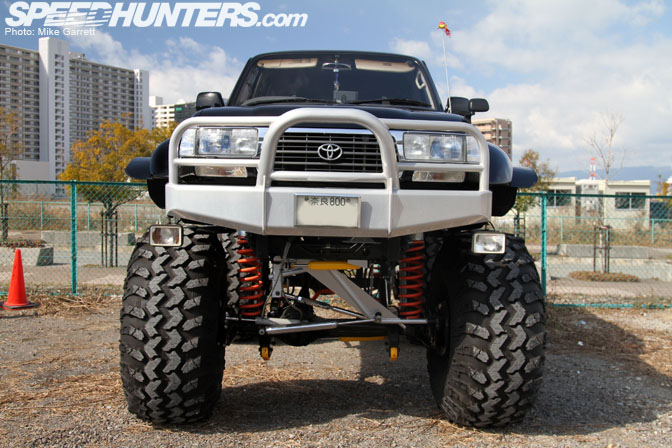 Can't say I've ever seen a Toyota Land Cruiser like this one. It was enormous, and took me back to the Monster Truck-loving days of my childhood. Actually, I still love Monster Trucks…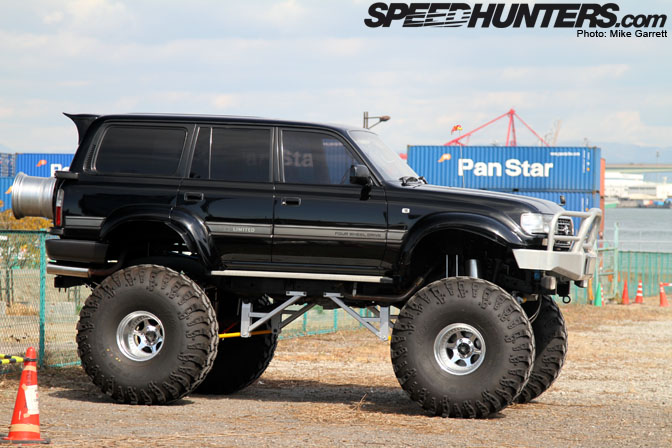 It might be a hard to judge in this photo, but if you know the size of a normal Land Cruiser, you'll get a sense of the scale. I can't believe someone actually drives this beast on the streets of Japan. That cannot be easy.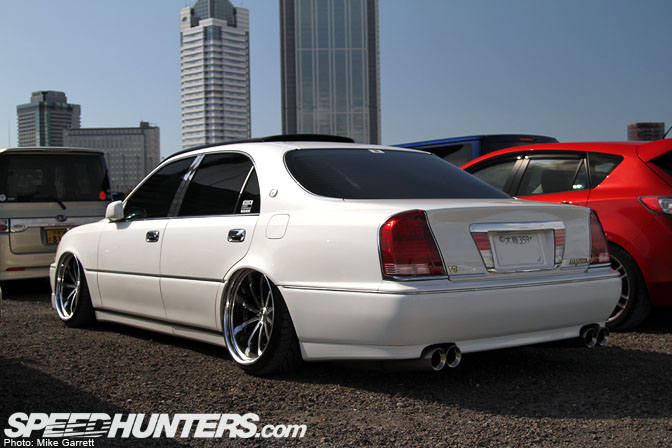 VIP style Crown Majesta with the upper lips of its wheels tucked into the fenders. Like most of the VIP cars, the owner dropped his suspension to the floor before walking to the show.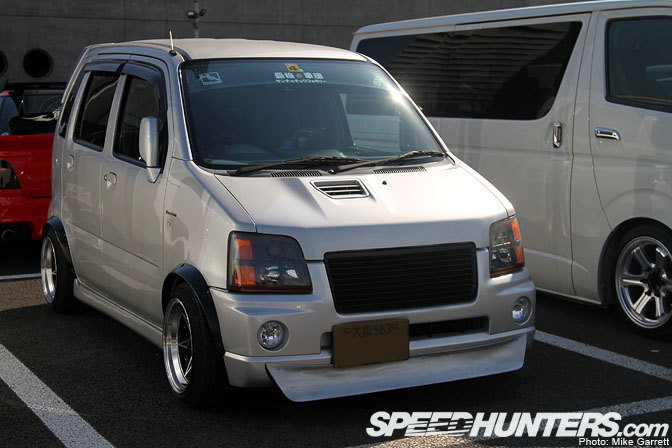 Love this kei done with a kyusha touch, especially that front spoiler!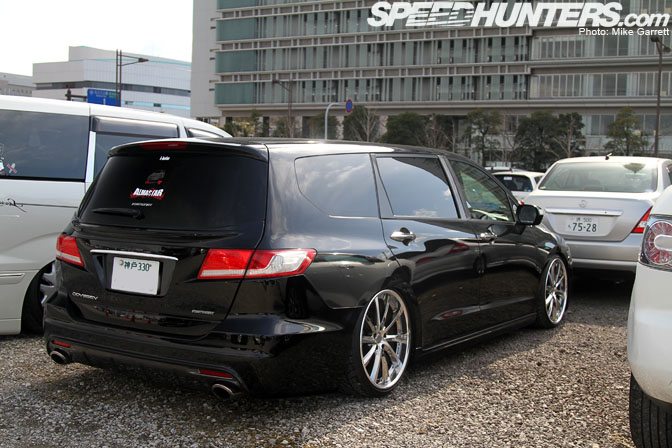 The newest version of the Japan market Honda Odyssey, sitting just as it should.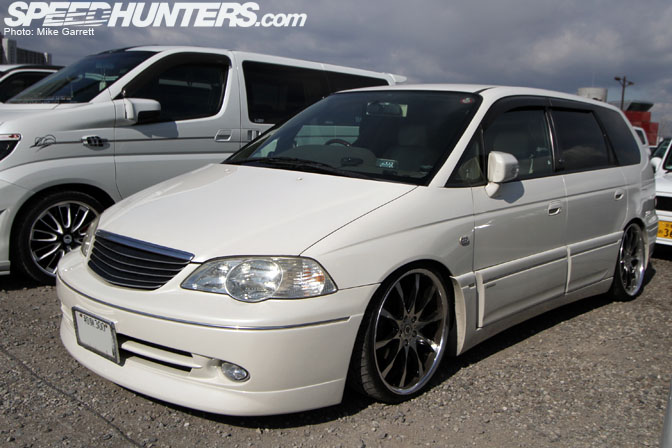 Or maybe you prefer the older body style Odyssey?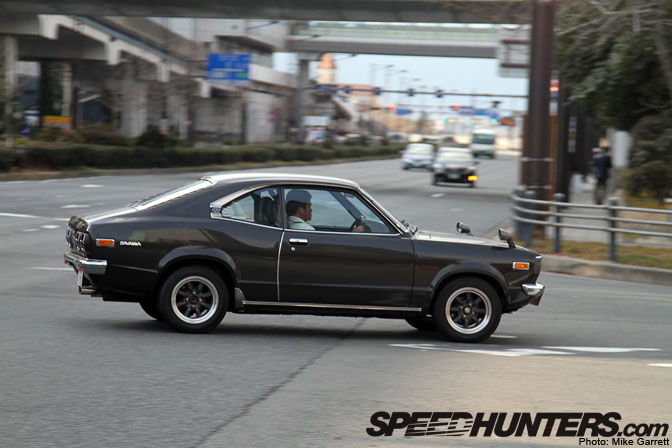 While I didn't spot too many classic cars while browsing the parking lots, I did catch this tidy Mazda Savanna as it drove by.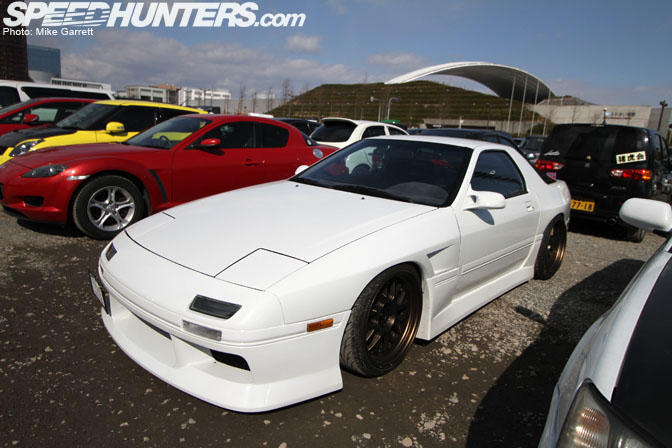 Sticking with Wankel power for a moment, here's a fine FC3S street car.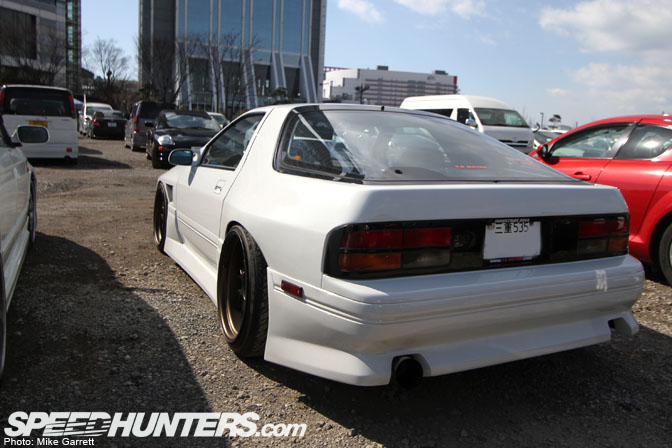 The choice of wheel coloring actually gives it an RWB-esque character.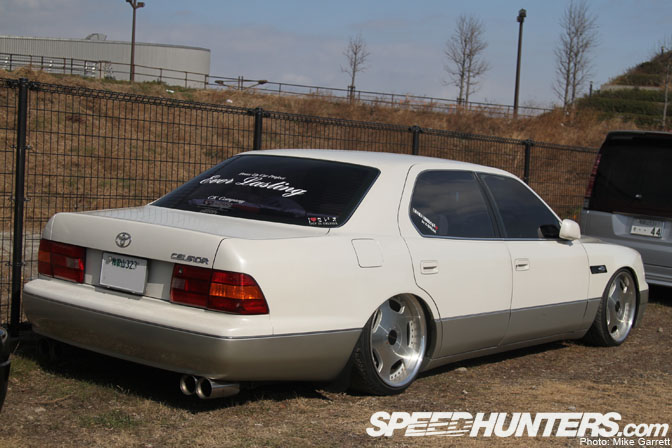 A mild VIP look for this Celsior with factory body lines and original two tone paint.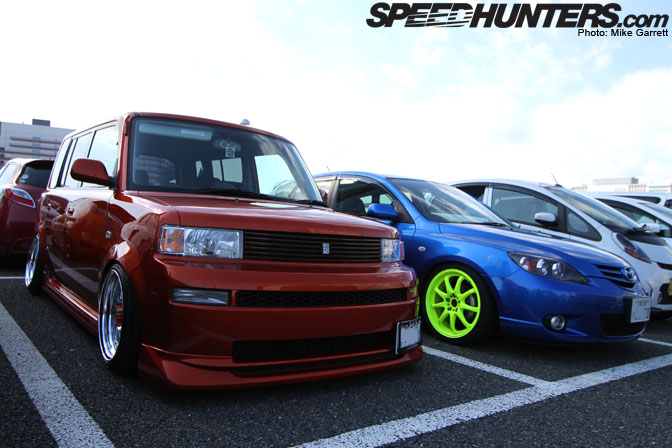 Toyota bB and a Mazda Axela, both showing signs of the popular USDM movement.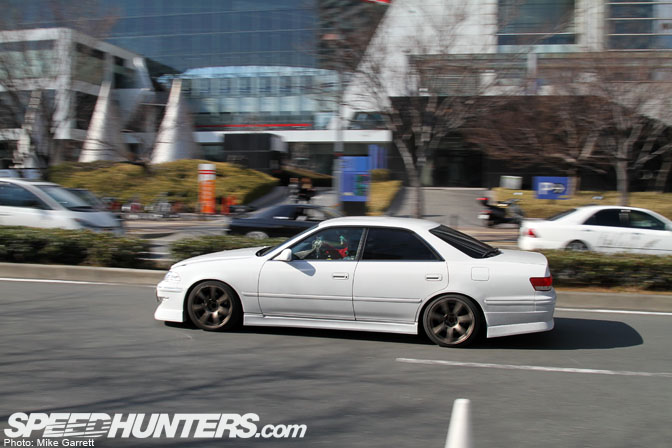 As the distinct sound of a tuned 1JZ filled the air, I was able to snap a JZX100 Mark II rolling by.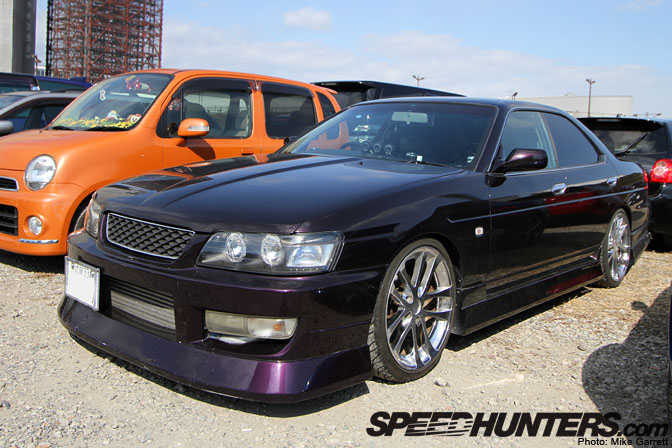 This C35 Laurel had a luxury-themed exterior, but the front-mount and gauges on the dash say it's built for more than comfort.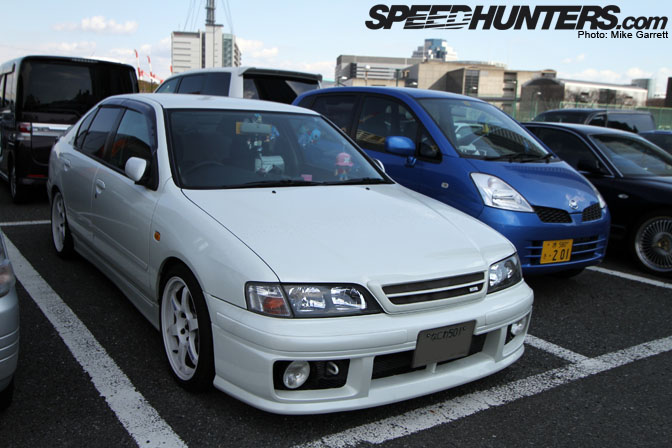 P11 Nissan Primera. Who else loves these cars?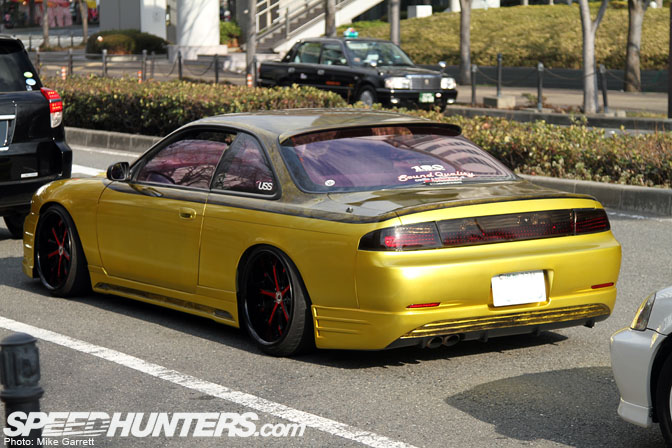 Osaka lux dori style!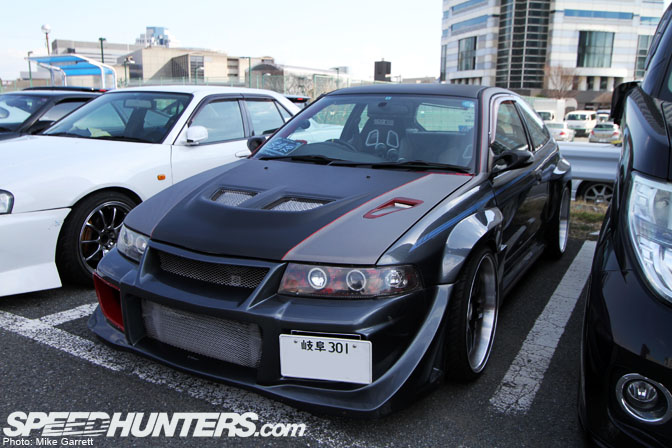 Evo? Nope, I believe that's a Mitsubishi Mirage that's been modified to look like one.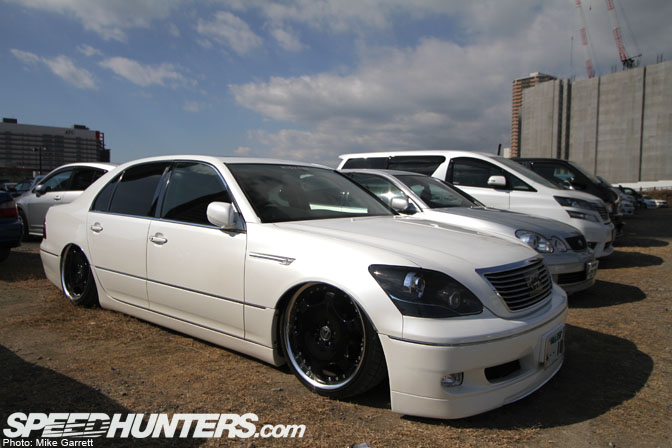 Lowdown Celsior looking very "official".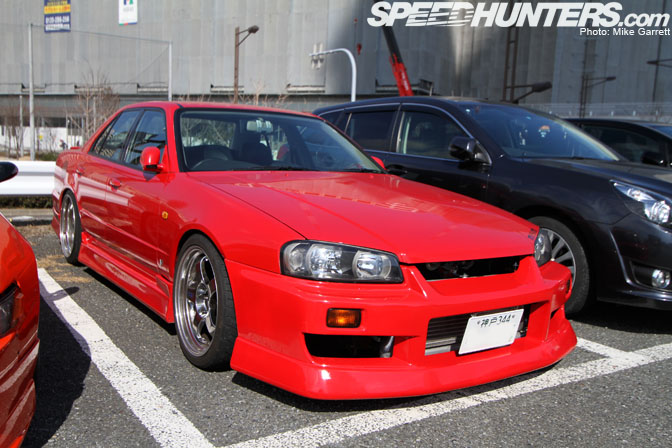 ER34 sedan in bright red. I think Nomuken would approve.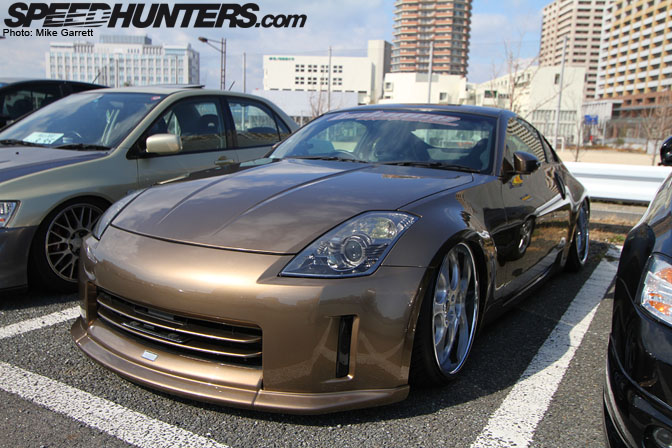 Z33 sitting on the ground. Cool color choice.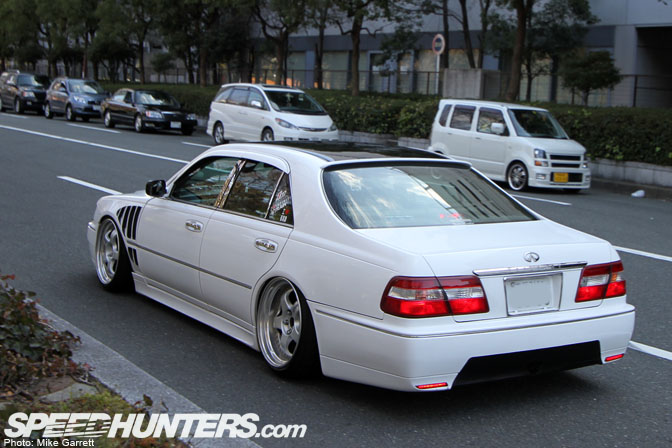 If you closed your eyes and just listened to the V8 rumble from this Nissan Cima, you might think you were hearing an American Muscle Car.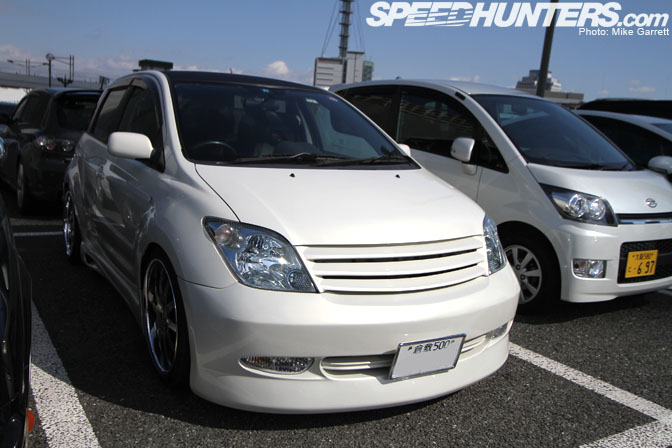 A dressed-up version of the Toyota ist, or Scion xA as our American readers will know it.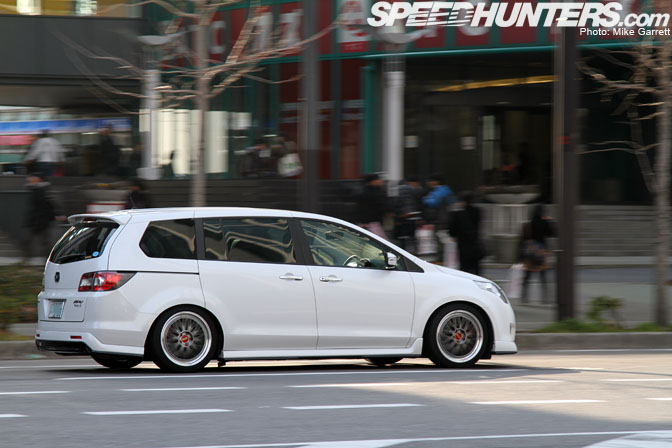 Japan – the place where a minivan on BBS LMs is nothing out of the ordinary. This family hauler is a Mazda MPV.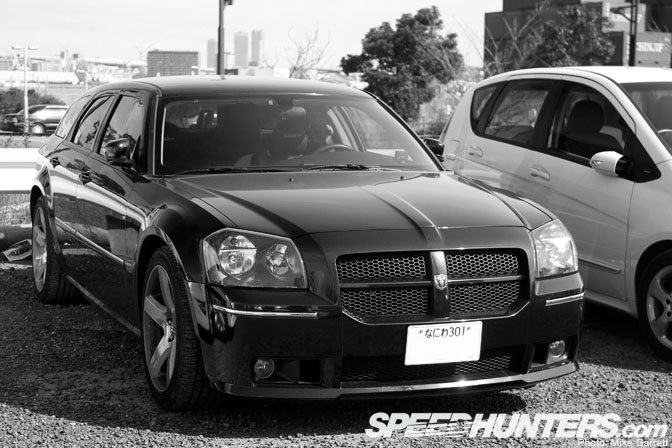 Wagons may be plentiful in Japan, but not many of them come equipped with Hemi power like this one.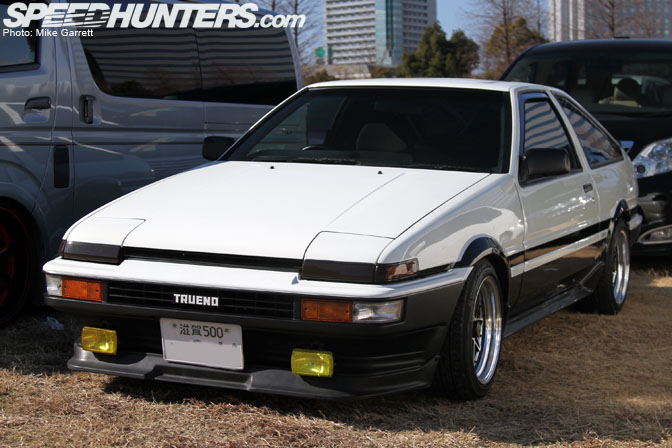 An extremely clean Kouki Trueno. I wonder if the 86 drivers get along with the drivers of the Civics so famous in Osaka?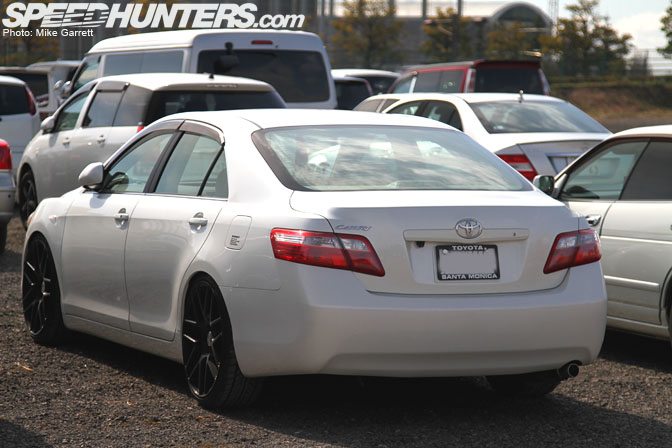 Unlike the USA, the Toyota Camry is not a car you see often in Japan – especially a modified one. Note the "Santa Monica Toyota" plate frame.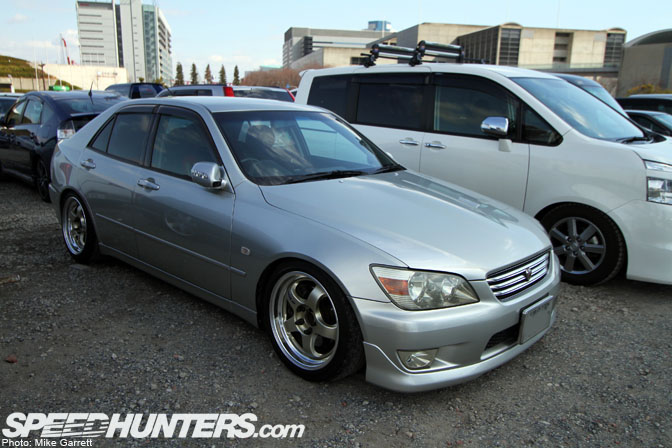 Many times you just can't go wrong with the simple look. In this case an Altezza with 17" Work Meisters.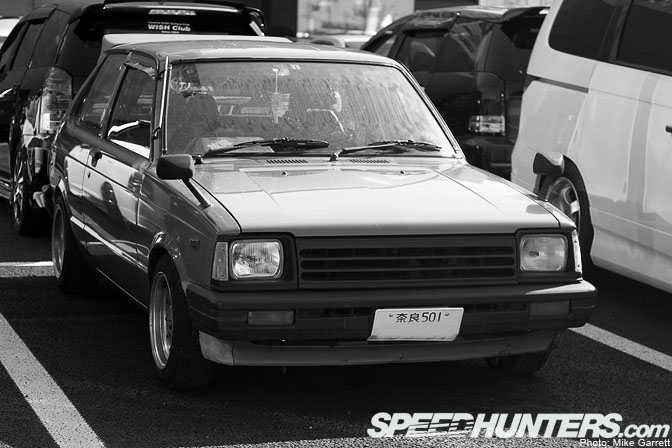 I'll go ahead finish up with this mild and cool KP61 Starlet
Next time I'll wrap up my Osaka Auto Messe coverage with a look at the vans and compact cars inside the big show.
-Mike Garrett