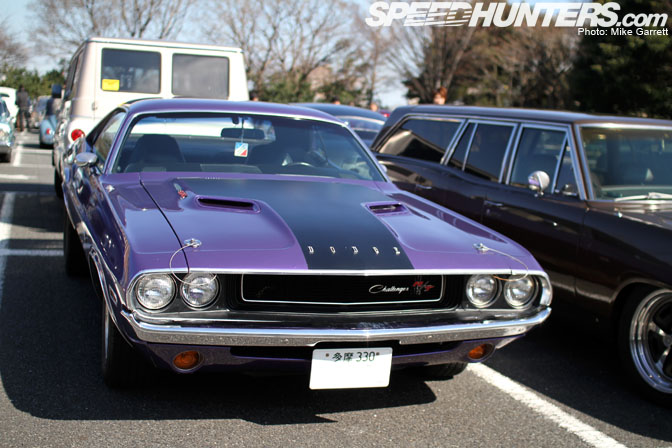 As much as I enjoy traveling to Japan, the jetlag upon returning to the US is not something I'm very fond of. As I continue to get myself reacquainted with the California time zone, I want to to go ahead and post one final bit of coverage from the Hot Rod Razzle Dazzle.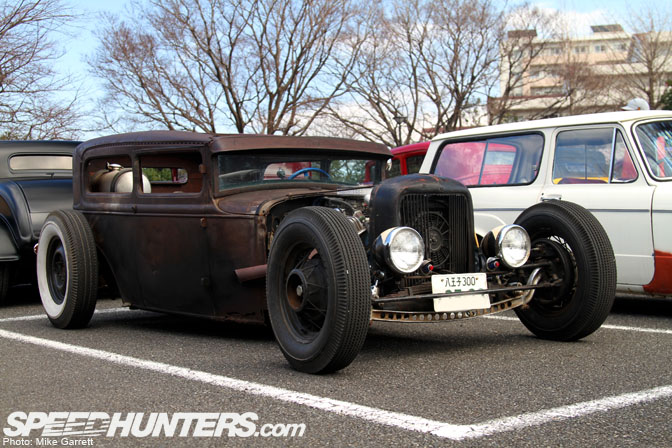 As great as the cars are, the smaller size of this scene in Japan means everyone kind of hangs out together. This was cool to me, as you were able to see a bitchin' Rod one moment…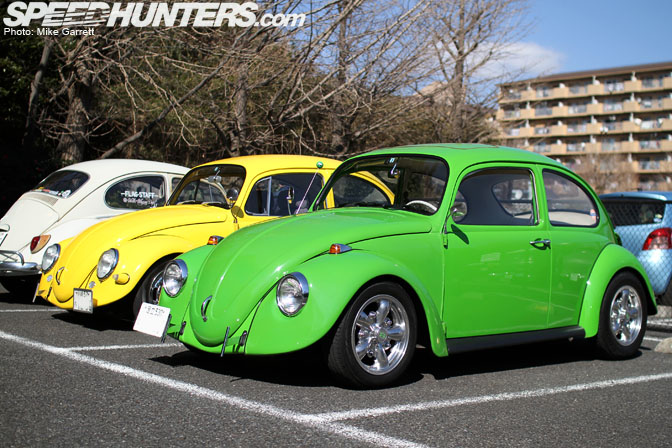 …and some classic Cal Look VWs the next moment.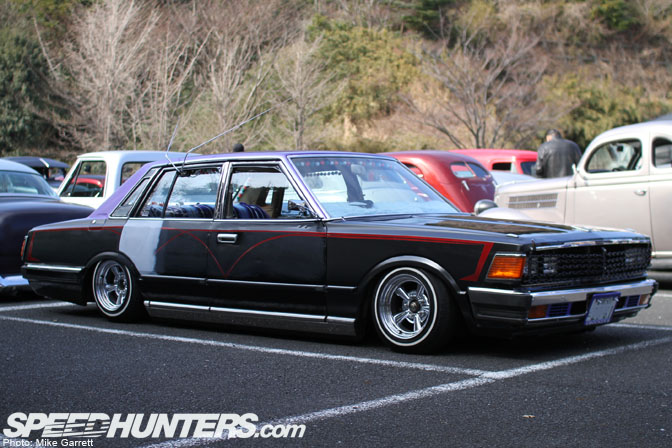 Then of course you have the Japanese models. The American-inspired styling of the 430 Nissan Gloria makes it a good candidate for a lowrider/custom theme.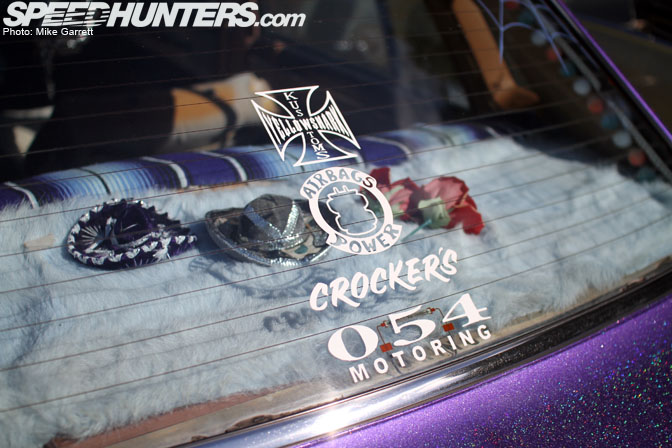 Mini sombreros. Cool!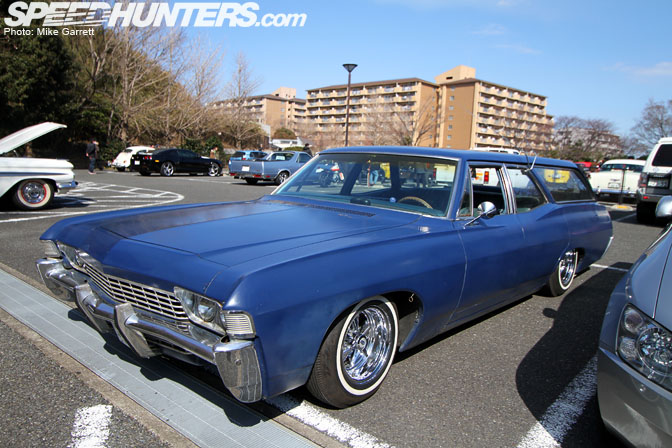 The station wagon is definitely a popular body style among Japanese builders. Here's a very cool lowdown '68 Chevy.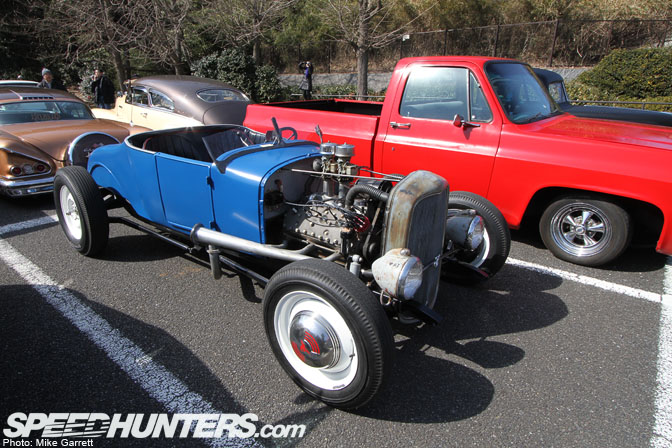 Love this roadster. Skinny tires, split windshield…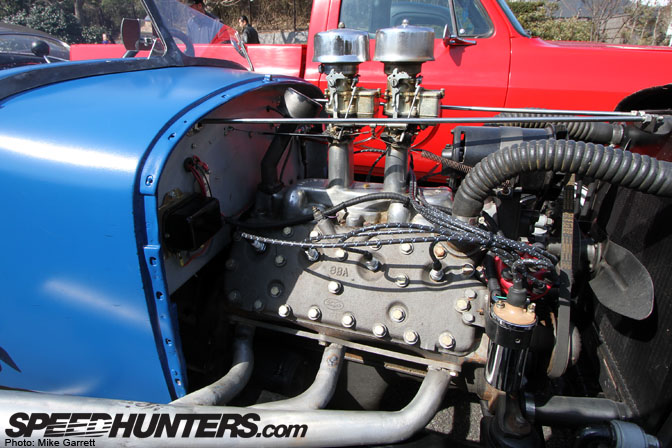 …and powered by a Flathead with a Weiand high rise twin carb manifold.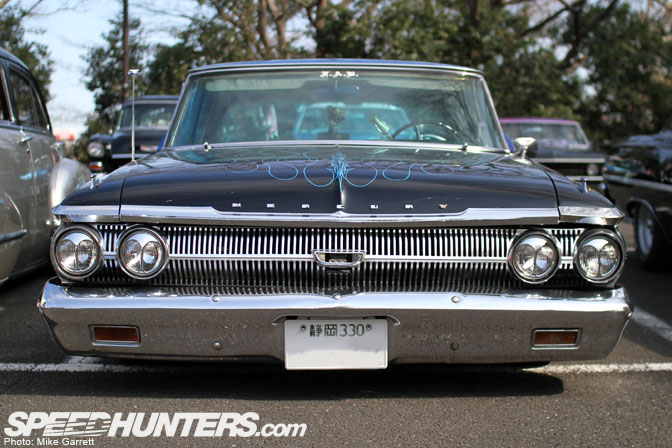 '62 Merc ready to cruise. This one was representing the "Vannuys" car club.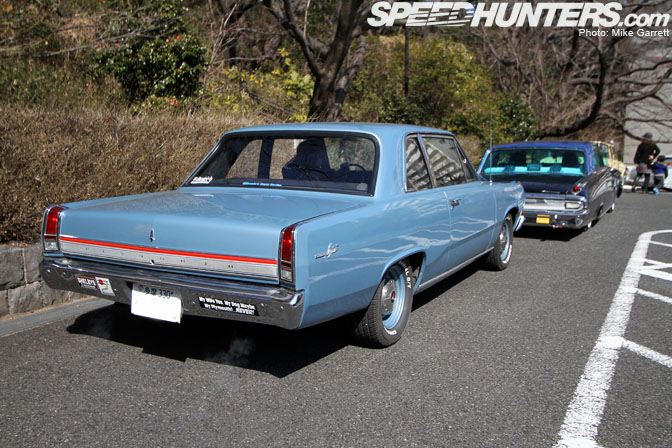 "My wife, yes. My dog, maybe. My Plymouth, NEVER!". Japanese Mopar enthusiasts are no less hardcore than their counterparts in the USA.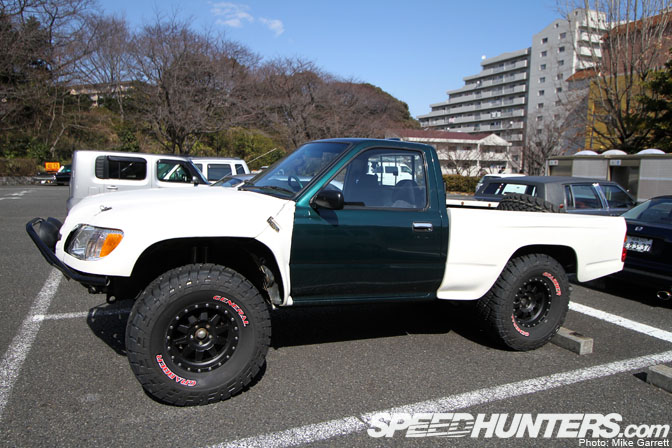 Down below in the parking lot I spotted this Toyota modified in a Trophy Truck style. A fairly common sight in the US, but the first I've seen in Japan.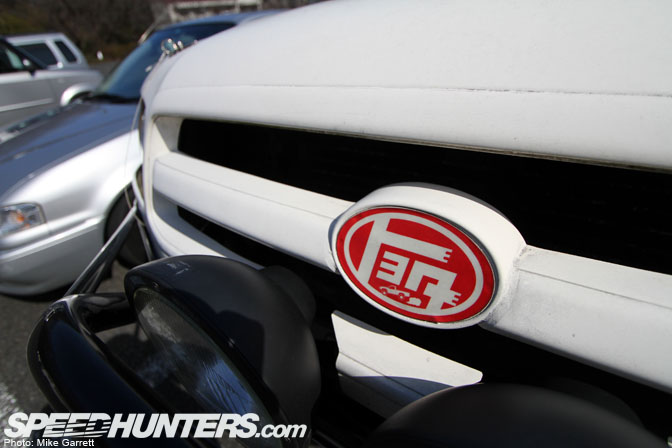 The katakana Toyota badge is a nice touch.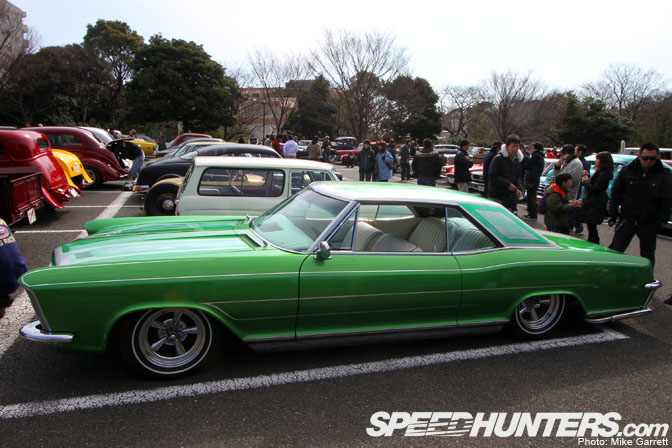 I've seen a couple custom Rivieras just like this in California. Absolutely top notch.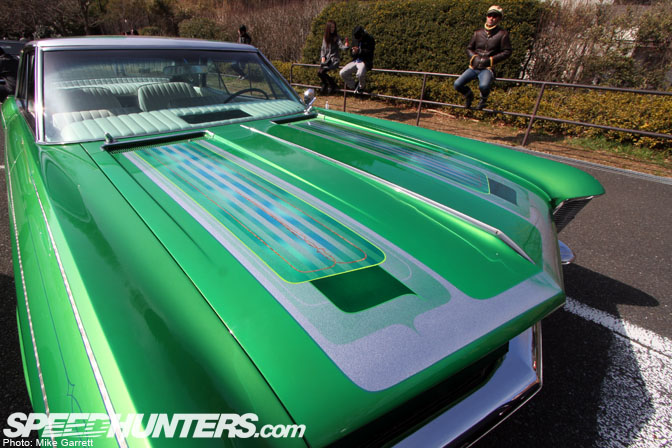 The paintwork was perfect, and completely matched the car's 1960s custom theme.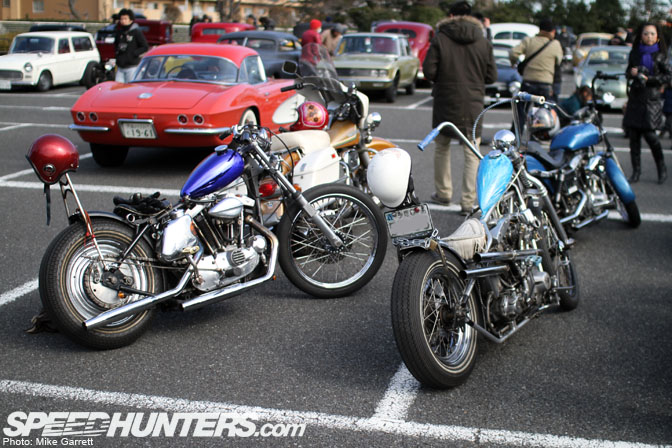 One more view of the custom bikes.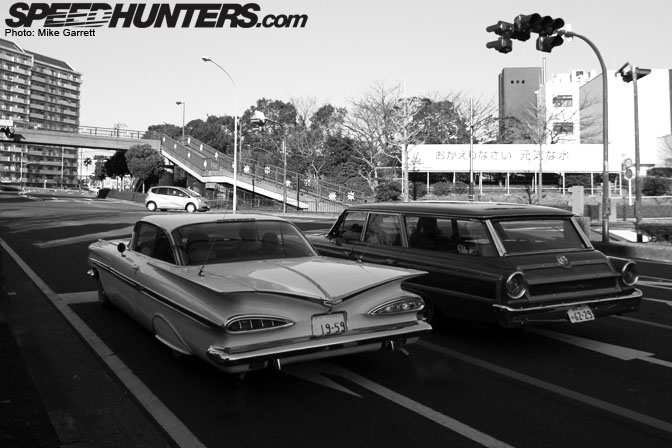 As I made my way to and from the park, I was able to catch many of the participants driving on the nearby streets. Scenes like this make me want to settle in Honmoku some day.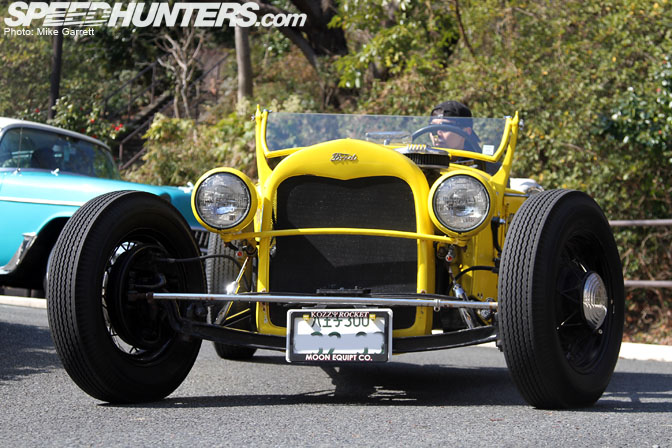 The Chop Sticks "Kozzy Rocket" Roadster heads out. With sunny mild weather, I'm sure it was a fine ride home.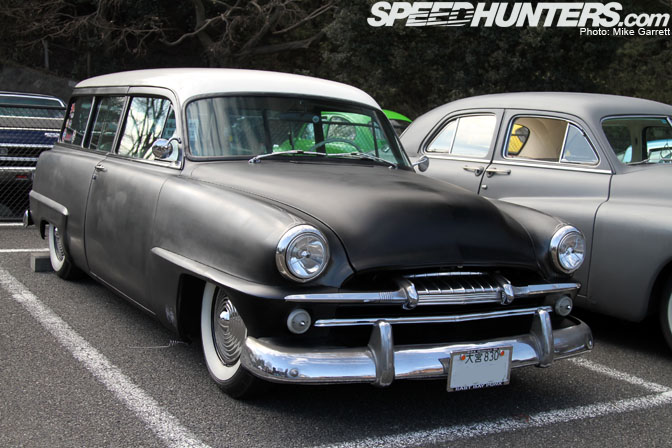 Another Chop Sticks member, this mean '54 Plymouth is a Razzle Dazzle regular.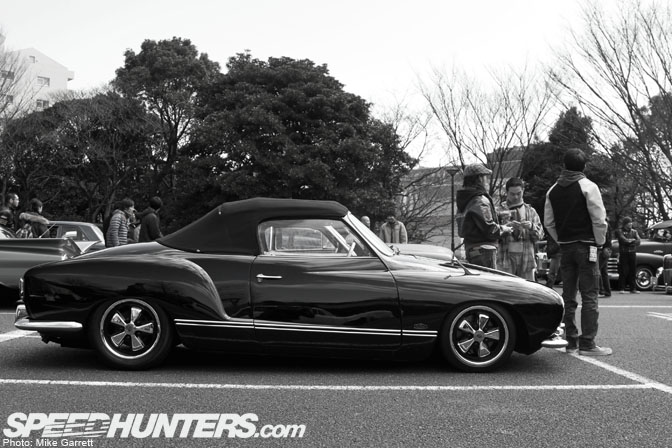 Low and cool Karmann Ghia in black on black.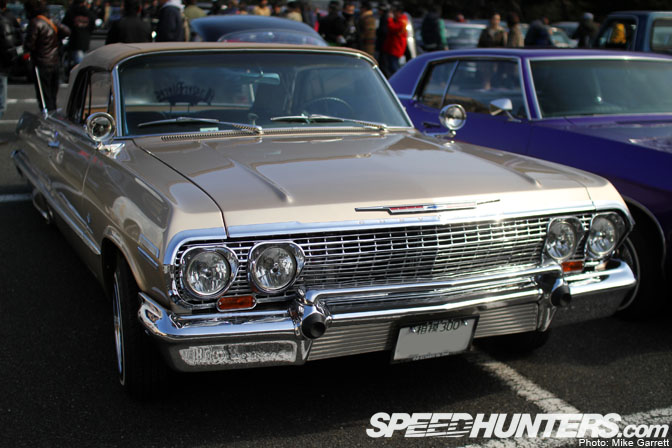 I never ceased to be impressed by the quality of Japan's lowriders.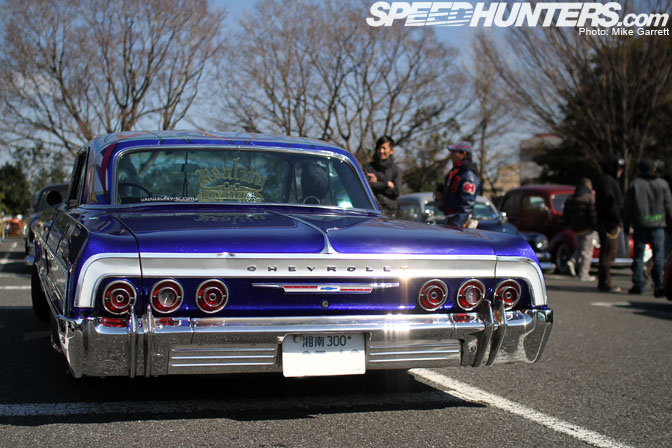 It makes sense though. If you're gonna pay the costs to drive a car like this in Japan, you're gonna go all out..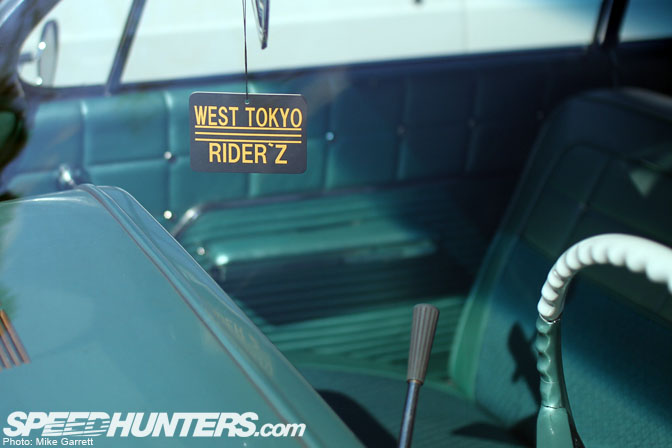 Represent your hood.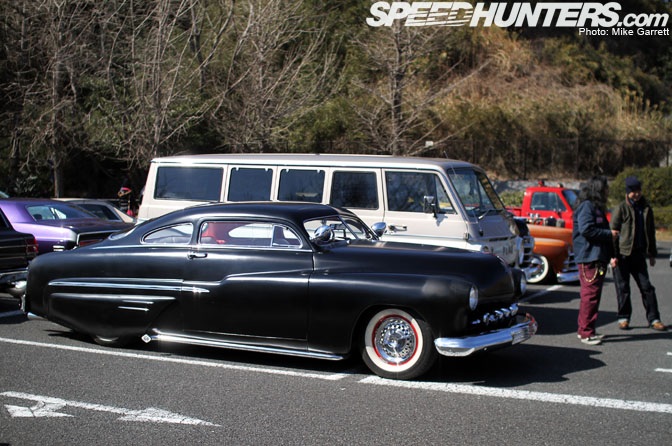 Classic chopped Merc with lake pipes.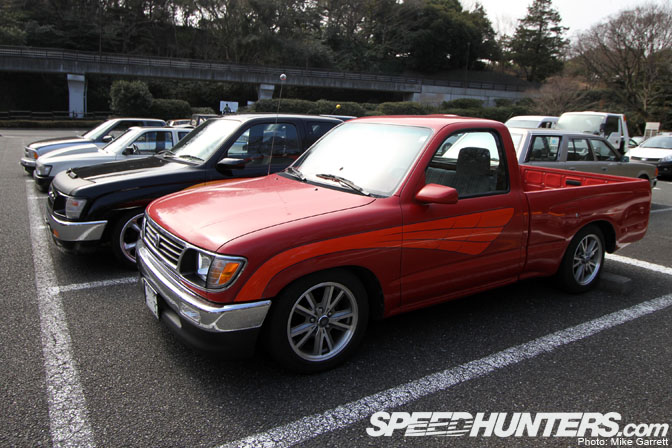 Toyota pickup wearing stock base model Mustang wheels. Shows that a little creativity can do lots to improve a daily driver.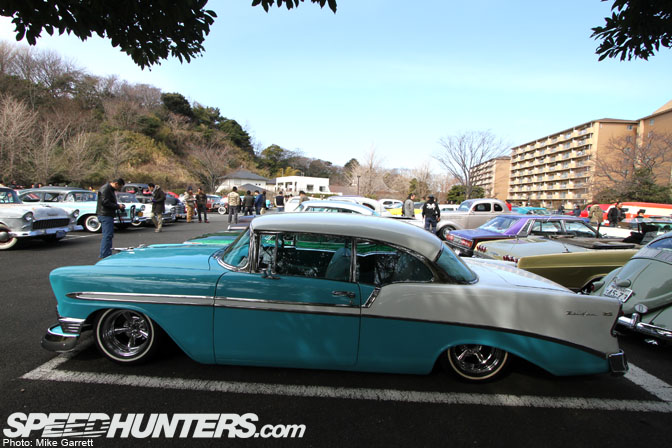 '56 Chevy Bel Air dropped to the deck on Astro Supremes. Sharp.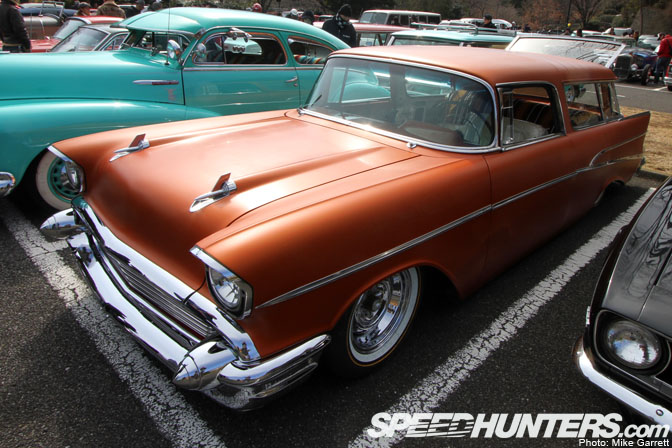 It was hard to pick favorites with all the great cars out there, but this slammed '57 Nomad was high on my list.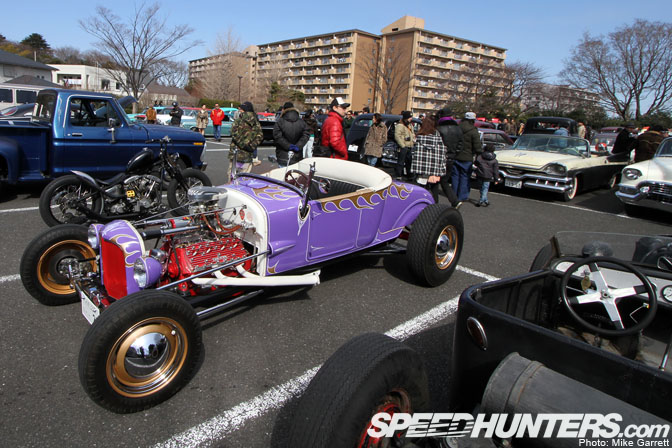 Sourcing Flathead parts in Japan isn't easy I'm sure, so it was amazing to see so many well-built flatties at the Razzle Dazzle.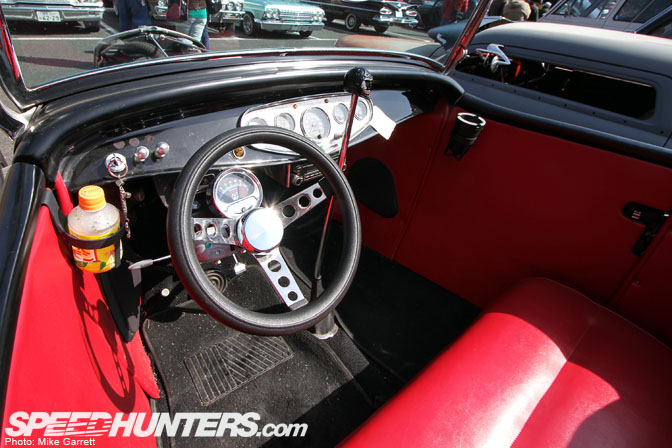 The perfect Hot Rod interior. The only thing that hints at the Japanese location is the bottle of tea in the cupholder.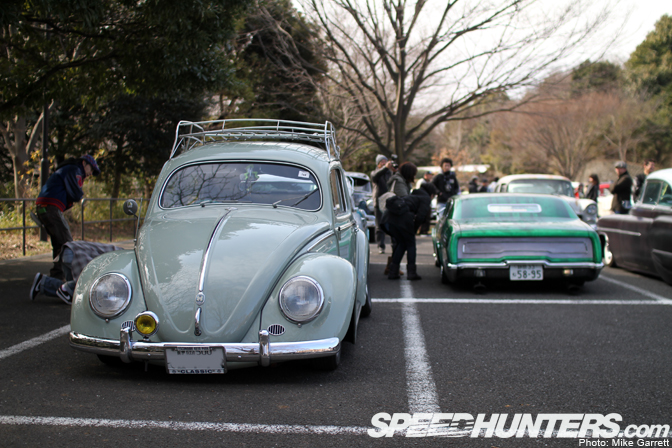 Long live the low.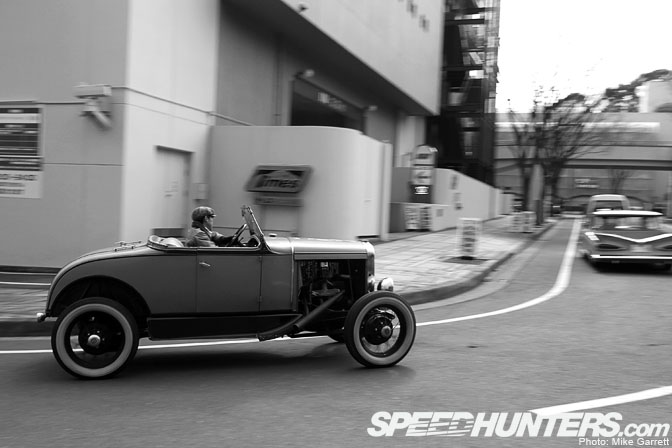 Well I hope you guys have enjoyed this little look at Japan's Hot Rod and custom car culture.
Here's hoping I'll be back in Yokohama for the 2013 edition of the Razzle Dazzle.
-Mike Garrett