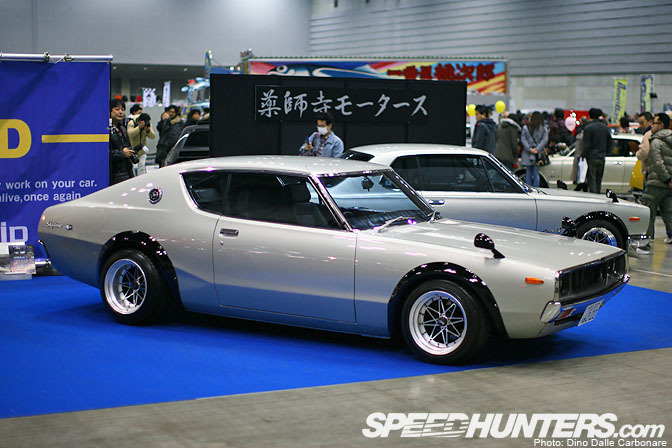 I was in vintage car heaven today checking out some of the best Japan has to offer at the Nostalgic 2 Days show in Yokohama Pacifico. This is an event I've been trying to cover for years and I'm so glad that the dates didn't conflict with other events for 2012.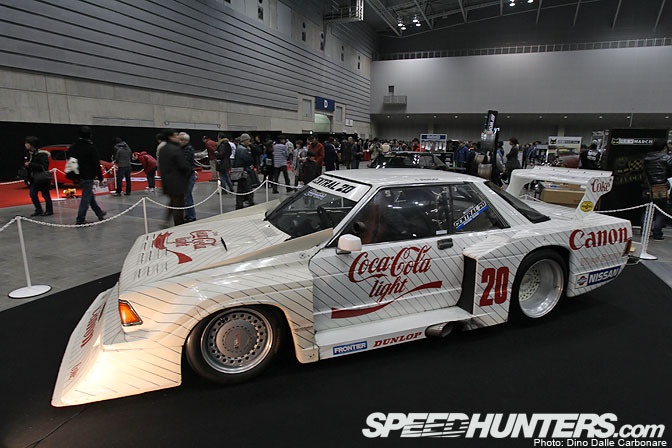 I've got so much to show you, from vintage rides of all sorts, to factory perfect restored examples and tuned road going beasts. And lets not forget about some awesome racing greats from the past like this Central 20 1983 Super Silhouette KY910 Bluebird.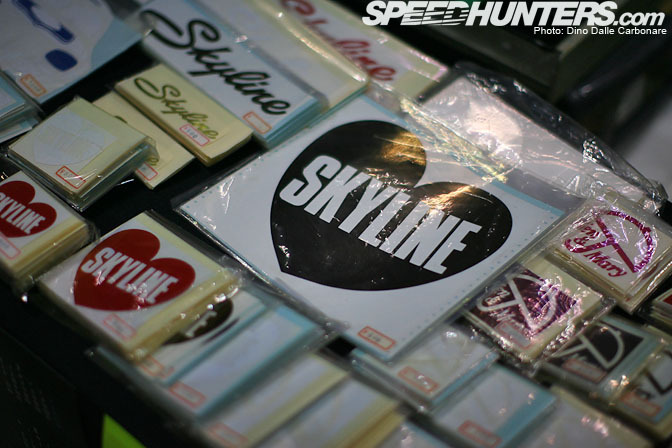 I spent a lot of time looking through all the memorabilia, old parts and various collectibles too, a great part to any show of this nature.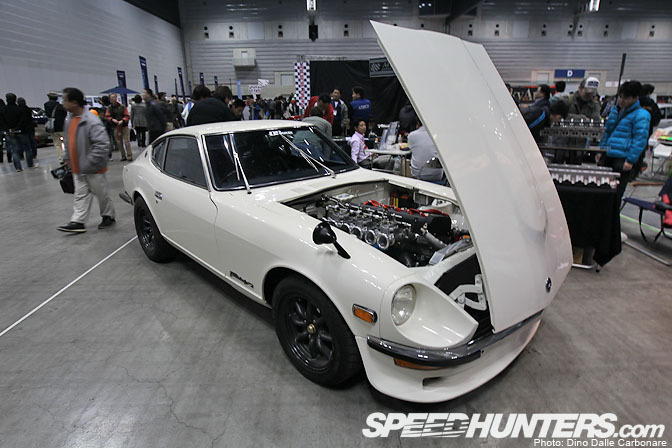 I've always had a soft spot for white S30s but this one in particular has become my all time favorite….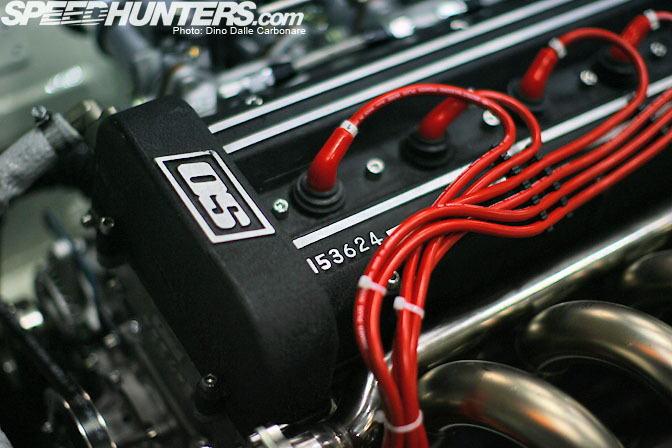 …here is a little hint at why!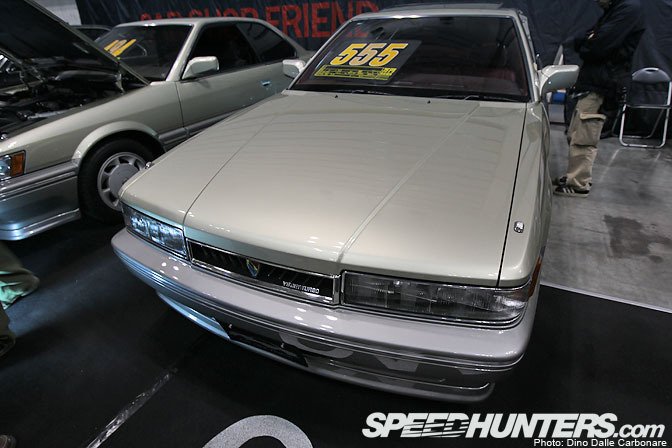 It's at events like these that you learn tons of new stuff about cars you never even paid much attention to in the past. I was shocked at how sought after certain models of the F31 Nissan Leopard are, this particular example from Car Shop Friend selling for just under $69,000! Can you guess why?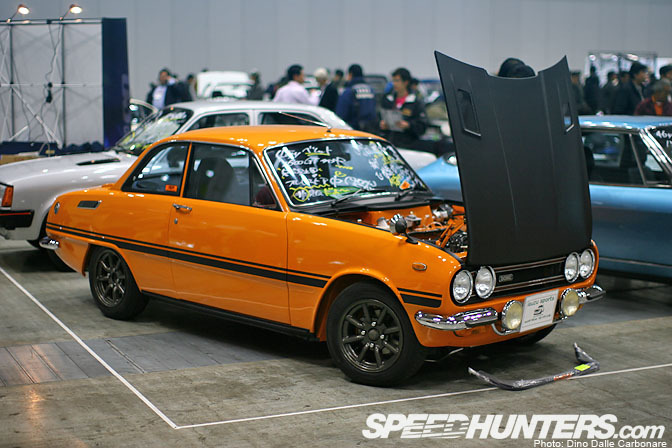 While the show is primarily aimed at domestic cars…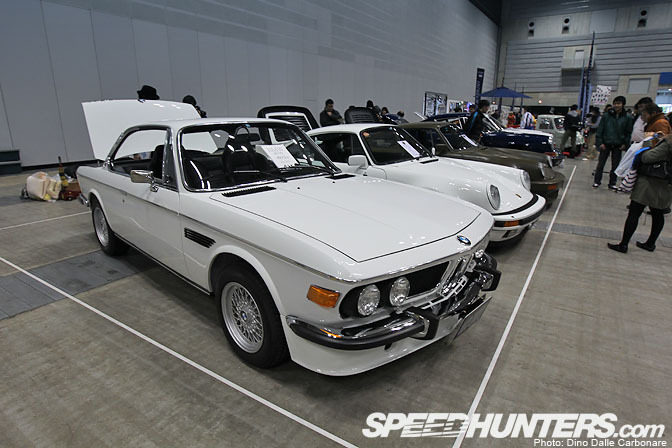 …I came across some imported gems like this 1973 BMW 30CS, which had been perfectly restored.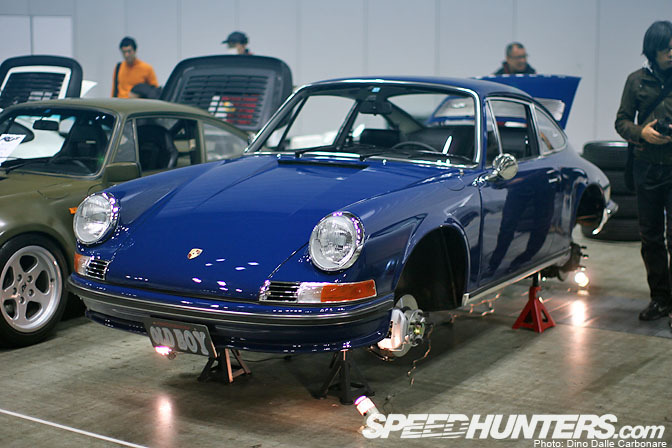 In the same line up from Old Boy was this spotless 911.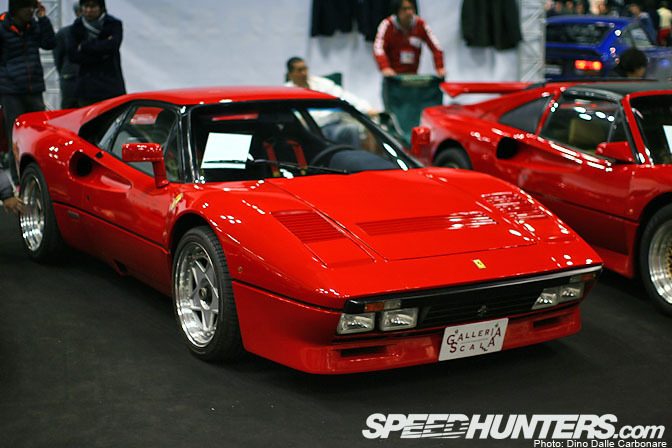 This 288 GTO was also a pleasant surprise! I used to play with model cars of this epic limited edition Ferrari when I was a kid.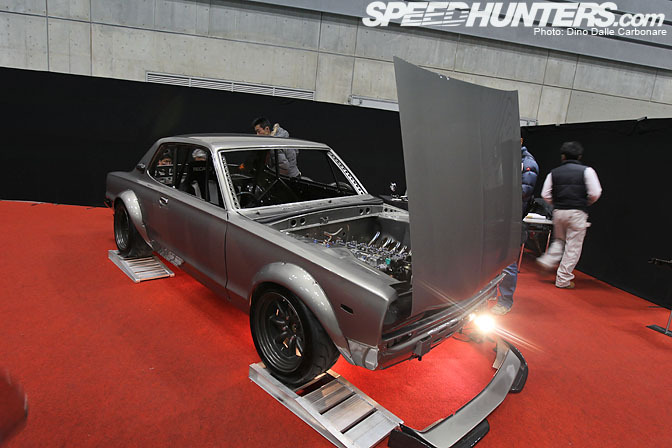 Remember Sudo-san, owner of the Garage Saurus built "Sudo-R" BNR32 GT-R I featured a couple of years back? Well over the past year he has been busy working on his other car, this KPGC10 Hakosuka. When this thing will be finished it's going to be the most extreme Skyline 2000 GT-R anyone has ever seen!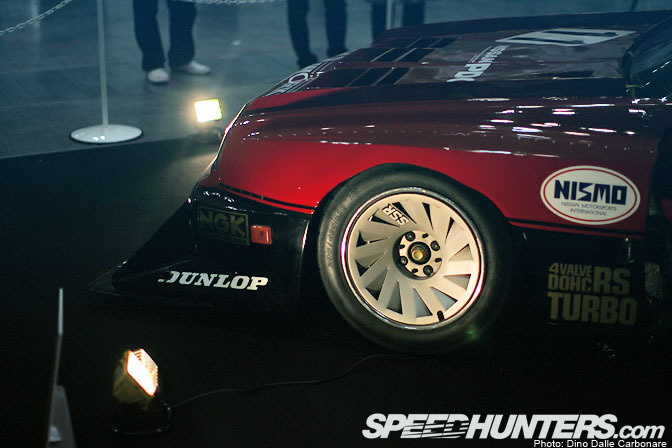 No matter how many times you see the Hasemi DR30 Skyline Silhouette up close it never fails to leave you speechless.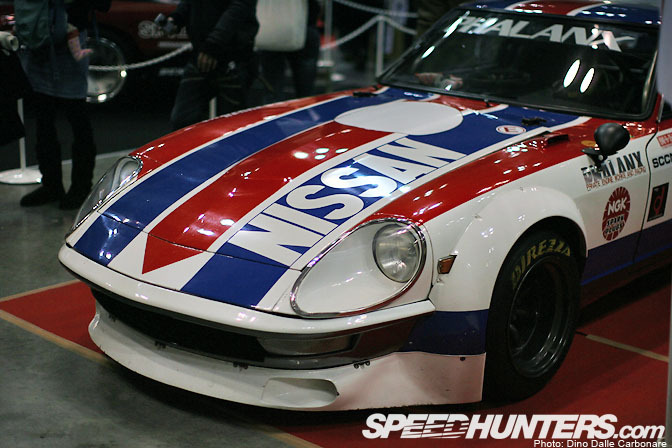 Some cars today looked like straight out race cars but some were actually road-registered replicas like this S30 at the Watanabe wheels booth.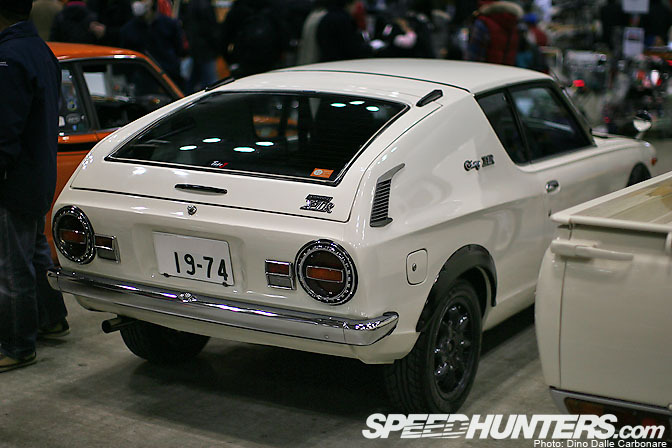 Finding rarities like this Nissan Cherry X1-R Coupe is one of the coolest things about walking through the booths.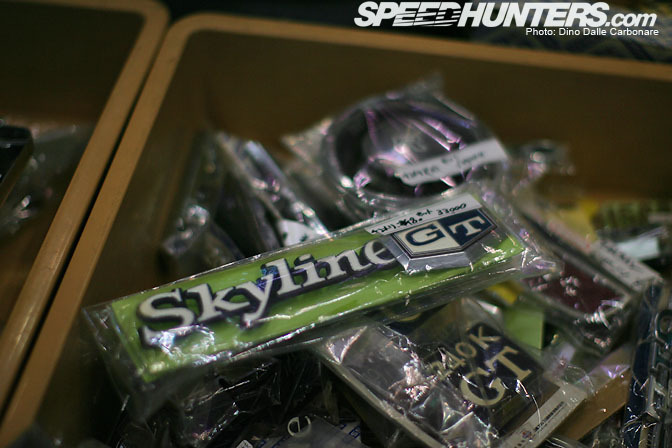 The Nostalgic 2 Days is of course the best place to grab that hard to find part or emblem for your car…and you can really find anything if you dig deep enough…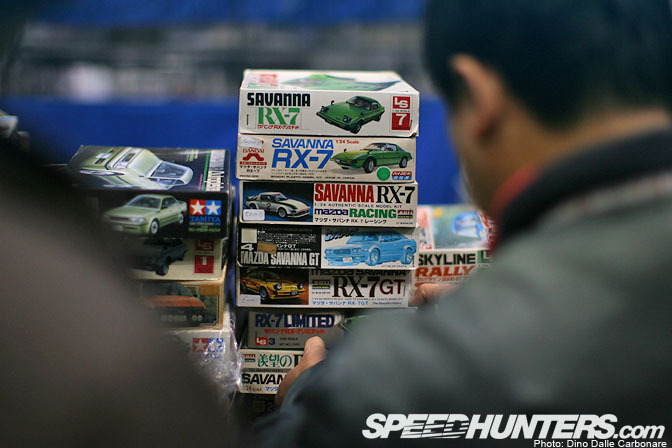 …even vintage models!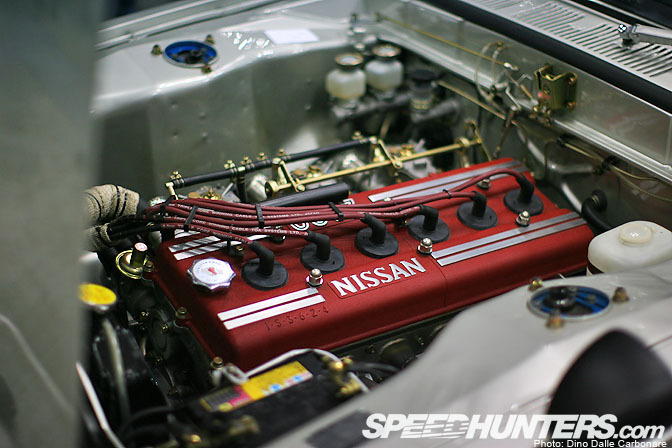 I hope this small selection of pictures has given you a little taste of what's to come.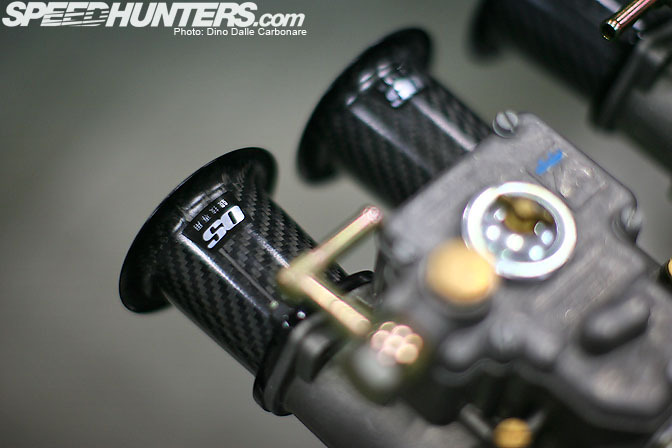 I leave you with this final image of new dry carbon carburetor funnels from OS Giken. Composite goodness for your vintage ride!
I'll be back soon with much more!
-Dino Dalle Carbonare